(Last Updated On: October 20, 2015)
Fall is a beautiful time of the year for people to get out and explore the season's wonderful changes in color. Unfortunately, many residents and tourists don't know when or where to go in California to see these stunning fall landscapes. In fact, many still believe that California doesn't even have any fall colors, or certainly nothing compared to the east coast. And, these people would be wrong!
The following list of tips will help you to enjoy California's fall season, take some great pictures and to immerse yourself in nature's parade of colors.
The Fall Season
The first step in seeing California's beautiful fall foliage is by learning when the Fall season is. Ideally, the fall season, in terms of best time to see the changes in color, is from early-September to early-November. Typically, mid-September through mid-October is considered by many to be the optimal time for fall colors depending on types of trees, recent weather, drought conditions and region of the state.
With California suffering through 4 years of a drought, fall season and the color changes have been erratic and shorter than usual for many parts of the state.
Plan Ahead
Too many people wait until the last minute to go out and search for fall colors. Sadly, this usually leads to missing out on the prime time for seeing the beautiful leaves in all their splendid colors. Now that you know when the optimal time is to explore the outdoors for Fall colors, it's best to plan ahead by choosing destinations, days of travel, check the weather, learn which trees are in peak, etc.
Do not wait until the last minute as it might be too late. Additionally, there will be many other people checking out some of the prime locations for fall colors. So, you will need to take that into consideration as well.
Lastly, make sure to check the conditions of the highways you will be traveling. The best web site for the road conditions is California's official Department of Transportation site.
Know the Hot Spots
Many inquiries to my site, and via Social Media, have been in regards to the best locations for seeing fall colors. California has many wonderful locations from well-known to local favorites. I suggest you start with these amazing locations, learn all about them and monitor their changes in color.
Bishop Creek Canyon – located west of Bishop, along state route 168, this region of the Eastern Sierras is arguably the best place in California for fall colors. The colors seem to dance along the mountains and numerous lakes like Sabrina, North and South.
Hope Valley – located along Highway 88 about 45 minutes south of Lake Tahoe and about 15 minutes Northeast of Kirkwood, Hope Valley is a sweet fall destination for many. The main image of this article is from Hope Valley.
Lassen Volcanic National Park – One of the more remarkable places in California, Lassen is also a great place to find beautiful changes in fall colors. It's located roughly an hour east of Redding on Highway 44.
Mono County – From Mono and June Lake to Convict Lake, Mammoth and the town of Bridgeport, Mono County has the most fall colors to see in all of California. This county is best accessed along Highway 395 from Bridgeport to Bishop and east of Yosemite.
Napa County – Napa's vineyards are often overlooked for some of these other popular regions. However, this county's colors are quite impressive.
Yosemite National Park – Quite possibly heaven on earth, this National Park has many fall color hot spots including the popular Tuolumne Meadows.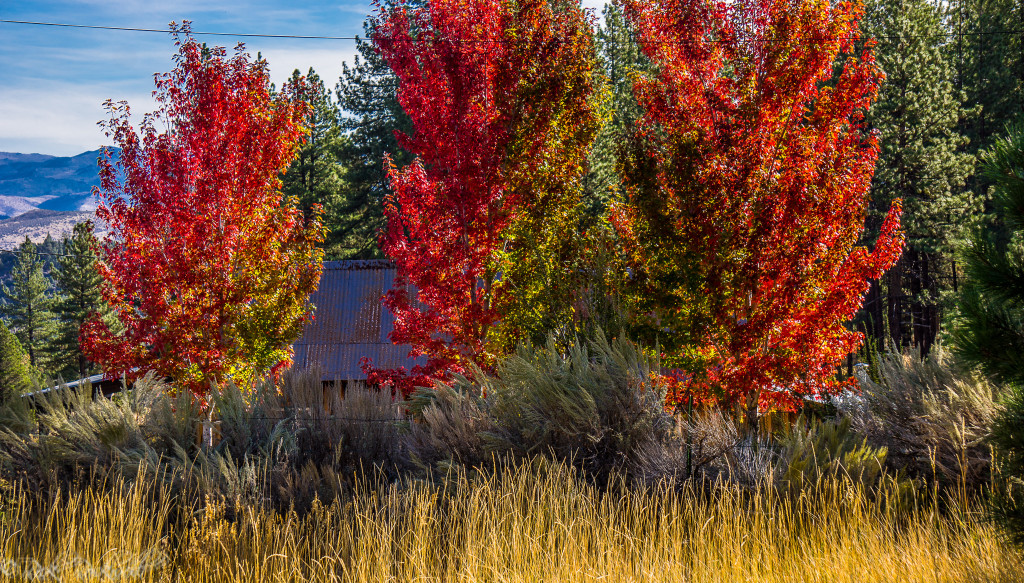 Monitor Social Media
Social Media has become one of the best methods for finding and monitoring fall colors. I personally use both FaceBook and Instagram to monitor recent or daily photos of these popular fall color hot spots and other locations. For Instagram, search for the previously listed hot spots and see recent photos, which should show how the fall colors look daily.
On FaceBook, there are several great FB Pages that display a region's wonderful colors. One of my favorite FB Pages to monitor is Mono County's FB Page. This FB Page, along with others, do a great job updating followers on the season's changes.
Another great reason for monitoring Social Media is because the pages are interactive. You can ask a question about where to go or if the trees are in peak color, and someone will reply with valuable information. Gone are the days when you blindly take off looking for fall colors. Social Media has really helped with planning ahead and deciding where to go.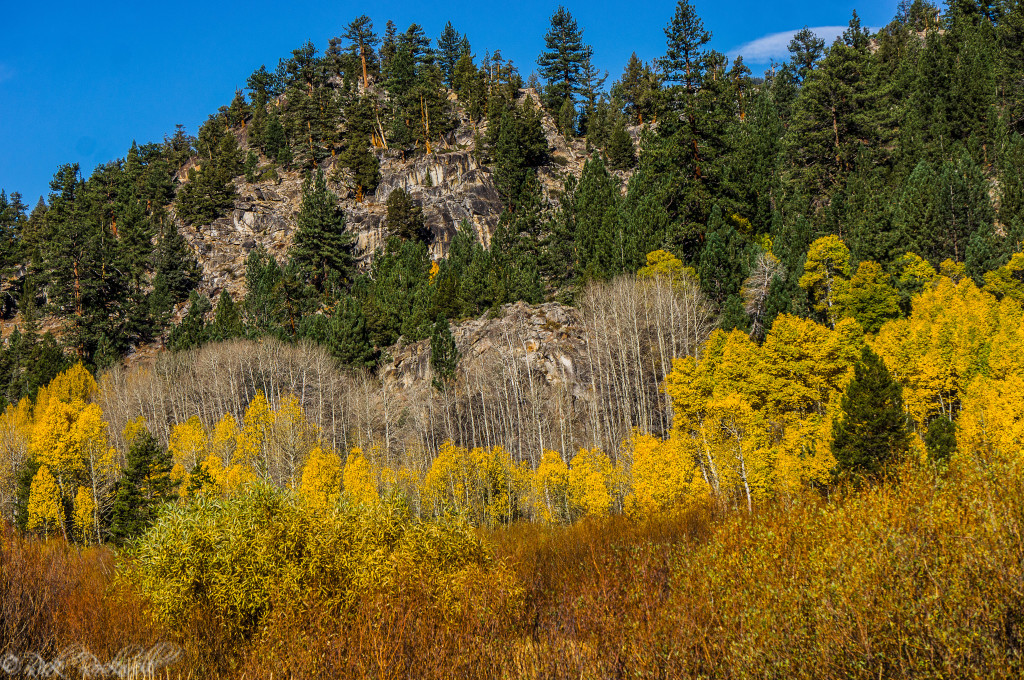 Develop and Use the Resources
In addition to monitoring Social Media, save the following pages as bookmarks so you can access them when needed:
These resources are just a few of the best that the Internet has to offer on California's fall colors. You should continue to add to your resources as you find credible websites that monitor and inform the public about California's fall colors.
My favorite online resource for fall colors is California Fall Color. This website is owned and operated by John Poimiroo who shares my love and enthusiasm for the state of California. When speaking with John, you can clearly feel his passion for this state and all that it has to offer in regards to beauty and travel.
Study the Landscape
Since some of the most popular destinations for fall colors are located in outdoor terrains, it's best to study your landscapes to make sure you know the surroundings. The last thing you want, is to get injured while trying to capture the ultimate fall color picture.
Make sure you know the routes, highways, trails, emergency numbers, ranger stations and more. Also, if you are hiking out to a location, always make sure you let someone know where you are going.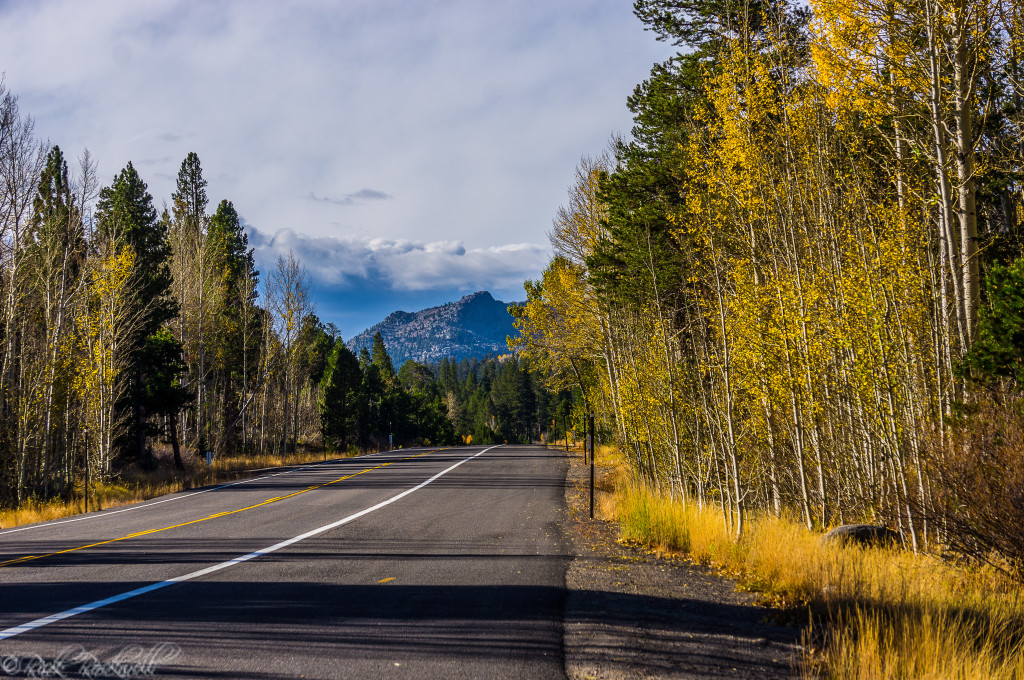 Don't Give Up
It's easy to get discouraged when trying to find fall colors but come up empty in your quest. I recently traveled in search of fall colors and the first half of the trip had none. But, my daughter and I continued and were able to find some really charming fall color scenes that are shared in this article.
If you don't get fall colors the first time, try again. Don't give up on seeing California's parade of natural colors.