(Last Updated On: March 4, 2015)
My last two trips to Fort Bragg have been memorable ones. This coastal town in Northern California has become one of my favorite destinations. It's charming, meets all of your needs and has spectacular ocean views.
For both of these trips, I stayed at the North Cliff Hotel. In my first trip, I clearly stated that the only issue I had with this lodging was the price. And, that still remains the only complaint that I have. Because, after another overnight stay, this hotel was another wonderfully comfortable, spacious and peaceful experience.
However, on this recent second trip,  I brought my kids with me. I booked the same size room as before – a king size bed, ocean view and a big tub with jets. The verdict – my kids loved it.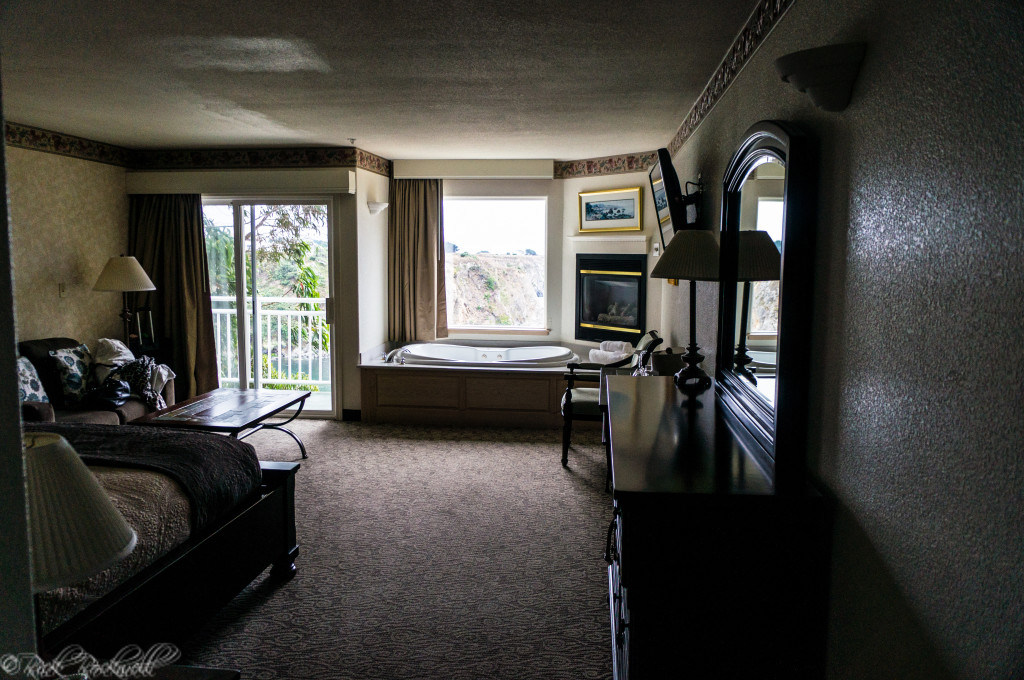 There was plenty of room for all of us. My 16 year old daughter took the couch, while my 7 year old son and I bunked in the king size bed. The kids loved how big the room was, the large tub and the great views of the ocean from the balcony. Additionally, my daughter loved the large bathroom space. As you guessed it – prime real estate for selfies.
We checked into the hotel around 4pm on a Saturday evening. We were able to get a good parking spot near our room. The customer service was solid and courteous just as before.
After getting some food and driving around town, we went back to the room after sunset and put on a movie. The flatscreen TV had great quality and we found a movie that we all enjoyed. There was plenty of room for all three of us to have our own space as we ate and relaxed.
Check out my Fort Bragg Travel Guide for places to see, itineraries, reviews and more. Continue Reading
The bed was very comfortable, the room was very clean and the shower had plenty of hot water.
We didn't hear anyone else coming or going. The ocean provided a peaceful noise throughout the night. And, the fresh ocean air was perfect.
Check out was an easy transaction and the staff was courteous. We missed the breakfast because we chose to head over to Glass Beach and Dennys instead.
Both of my kids loved the place and want to stay there again, the next time we visit Fort Bragg.
[yasr_multiset setid=0]
[yasr_overall_rating]
Location
1005 S. Main St.
Fort Bragg, CA, 95437
Phone: 1-866-962-2550