Let me first start out by saying that I probably wouldn't have visited this place if I didn't have a free pass included in my travel package. I would have hiked further through MacKerricher State Park instead. However, I heard this was a must see place. So, I set out with my free pass and the hopes of taking some nice pictures.
(Last Updated On: March 6, 2015)
After leaving Pudding Creek Trestle, I hopped back on Highway 1 and headed south out of town. The Mendocino Coast Botanical Gardens is located a few miles south of Fort Bragg on North Highway 1. The Gardens closed at 4pm, so I was hurrying to get there.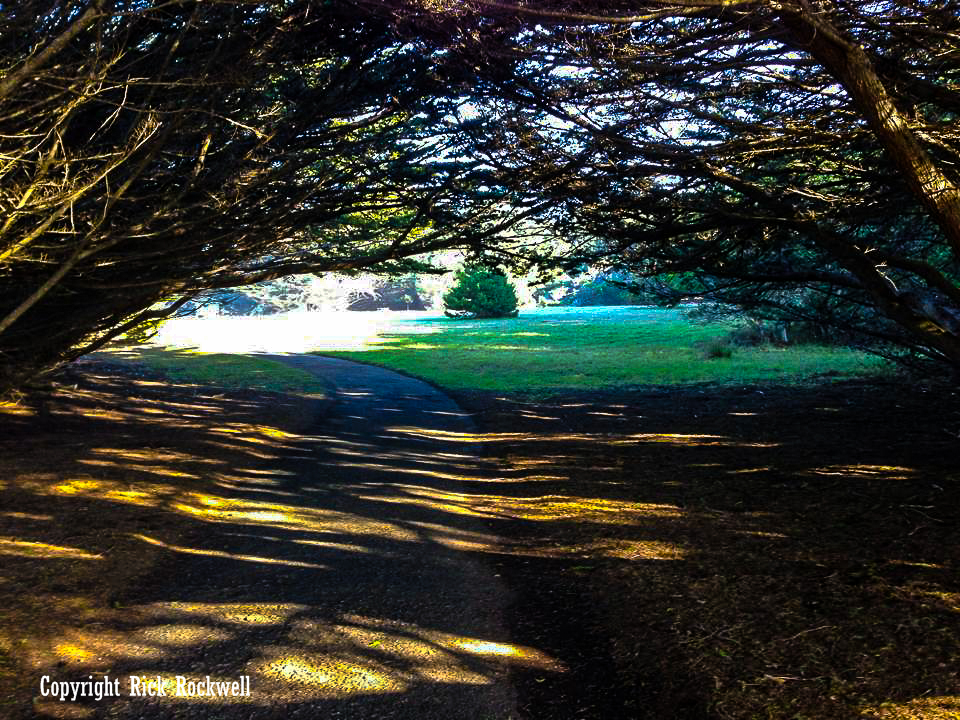 The Gardens looked small from the outside. And, I immediately began to think that this place was going to be a letdown. The front door was rather large for the building, almost like entering into a new kingdom. The gift shop was filled with items that you could by for souvenirs. It was also filled with friendly people, including the cashier. I enjoy talking with locals wherever I go. They add to the experience and provide invaluable information about the location. I asked her about the Gardens and where I should go eat after I tour the Gardens.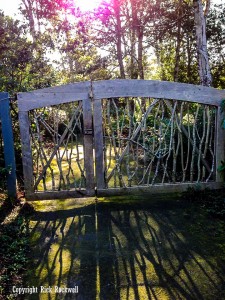 The friendly employee told me that the Mendocino Botanical Gardens was founded in 1961 and it spans an estimated 47 acres, filled with gardens, forests, flowers, trails, streams, bluffs and beautiful views of the ocean. She also recommended a few local places to eat that ranged from fancy establishments to a burger joint. In fact, she said that the burger joint received a lot of praise from the locals. So, I made my mind up at that moment, to head to Jenny's Giant Burger once I was done at the Gardens.
After a nice chat, I went out into the gardens. It was a bit small at first. And I wasn't too thrilled with the plant life. But eventually, I made it to the gate that took me to an entirely unexpected world of wonders. I had a map of the trails and was eager to see which ones led down to the ocean. However, I didn't know that the hike along the way would be so fascinating.
The main trails are wheelchair accessible and also suitable for kids. This place is also very popular for weddings due to the beautiful background of the ocean and the various blooming flowers.
As you make your way toward the ocean, you will cross over a stream, go through a small forest and come out to what seems like a new world. In reality, this hike is a few miles round trip and presents an opportunity to experience a variety of climates and scenery.
Check out my Fort Bragg Travel Guide for places to see, itineraries, reviews and more. Continue Reading
Once at the bluffs, there are benches spread throughout the region to allow visitors a chance to sit and soak up the views. And believe me, these views are tremendous. In fact, this hike alone is almost worth the $14 general admission for adults.
This place has something to offer for people of all ages. If you like to hike, look at the ocean, go on a small adventure through the woods, check out flowers or watch birds, this place has it all. It's no surprise why these Gardens draw an estimated 60,000 visitors each year.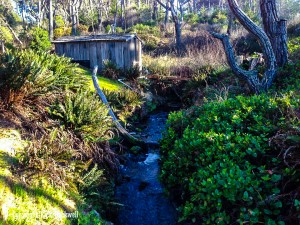 The Mendocino Coast Botanical Gardens made a fan out of me. The 47 acres of various climates and scenery made for an fun-filled adventure. As I transitioned from the garden, to the creek to the forest and to the ocean, I felt like an explorer searching for new land. I highly recommend this place as it will provide a wonderful experience for families and travelers like myself.
For more info, check out the Mendocino Coast Botanical Gardens official website.