(Last Updated On: January 30, 2016)
A few miles east of Plymouth sits a one-of-a-kind roadside attraction that will surely catch your attention. In fact, if you are heading out along Fiddletown Rd. towards historic Fiddletown, you can't miss this large rock formation that's been painted to look like a frog.
Now, some of you may not care about a frog rock, and that's fine. However, there are many of us who enjoy a unique, random roadside attraction that adds a little character to a road trip.
One of the fun aspects about this rock is that nearby residents dress up the frog rock according to the season. My pictures were taken prior to the 4th of July, which is why he's (and I'm just assuming the frog is a he) wearing a patriotic hat.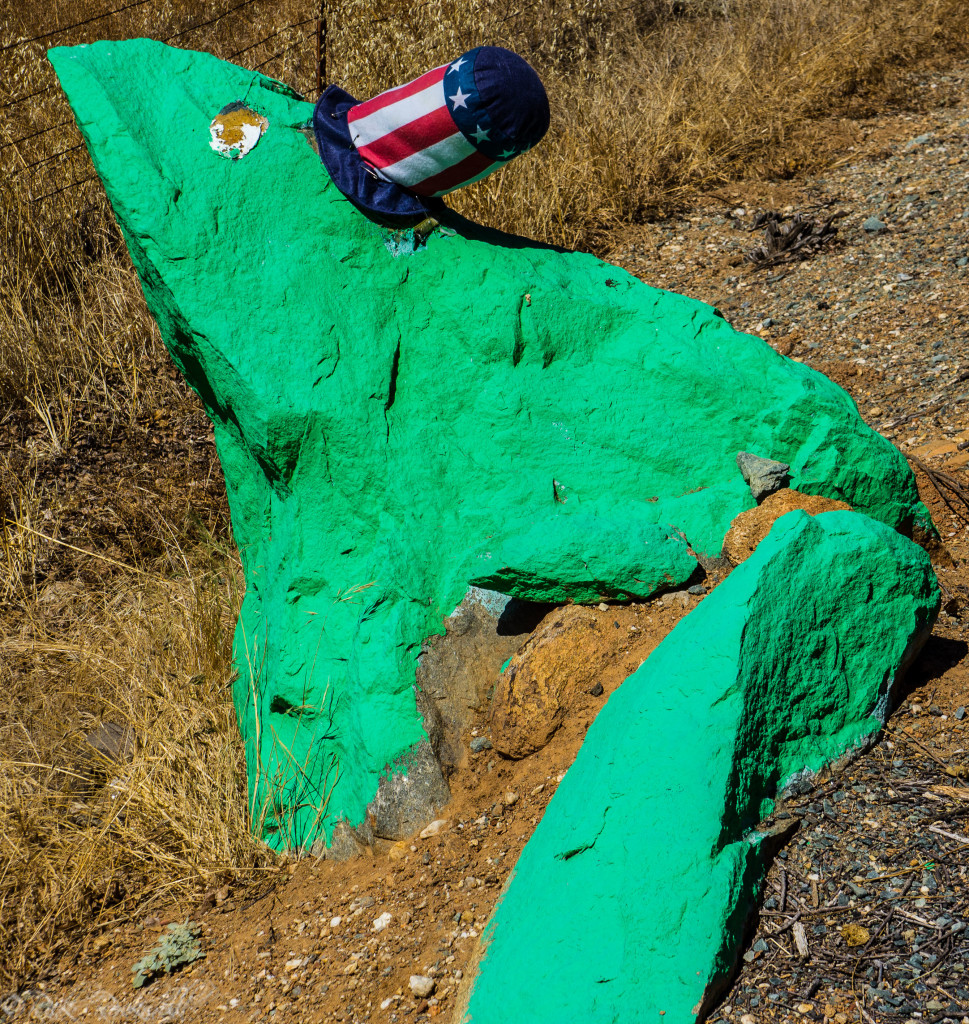 A few people have shared with me that this frog rock has been seen in the past wearing a Santa hat, a witch hat and a Leprechaun hat.
When viewing from a west direction, the green rock looks like a lovable frog. When looking from the east direction, the green rock looks like a monster.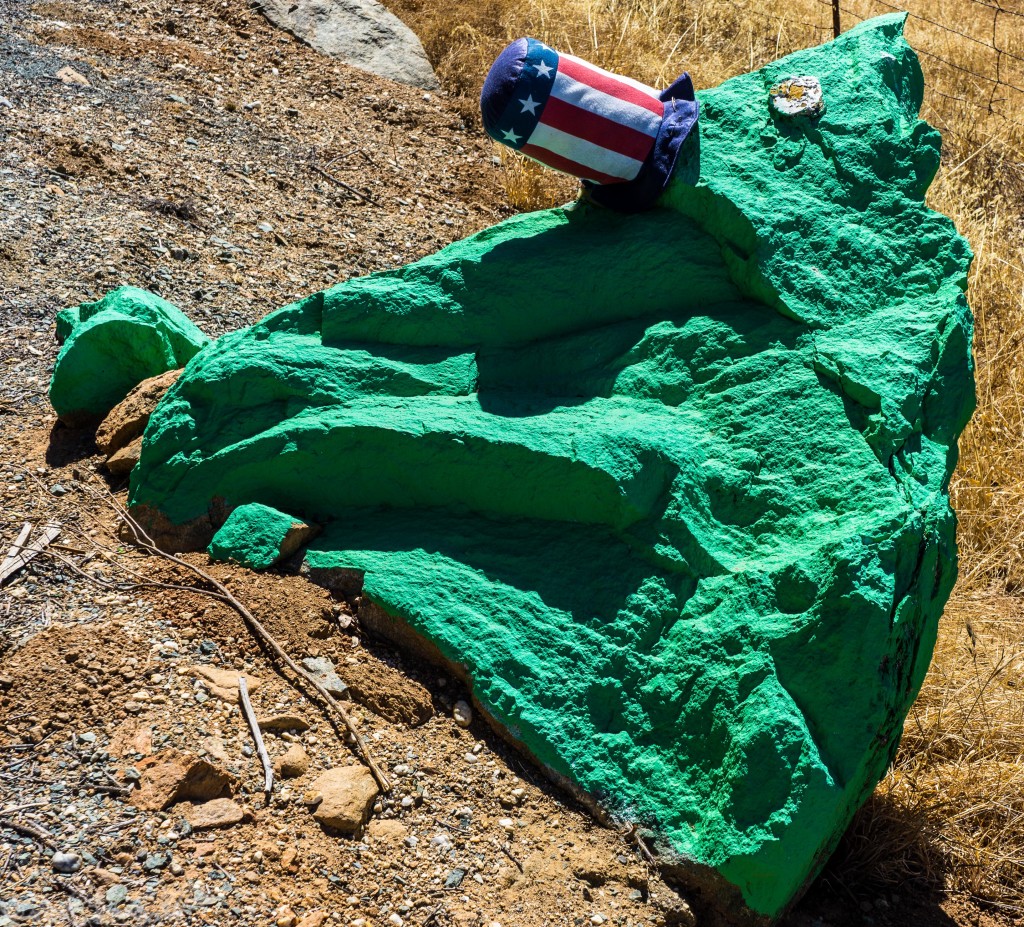 As of now, I have no idea how long this frog rock has existed. As far as I can tell, the Fiddletown Frog Rock has been around for more than a decade.
If any of you know some stories about this frog rock or the individuals who first created this roadside ribbit, please contact me or comment below.