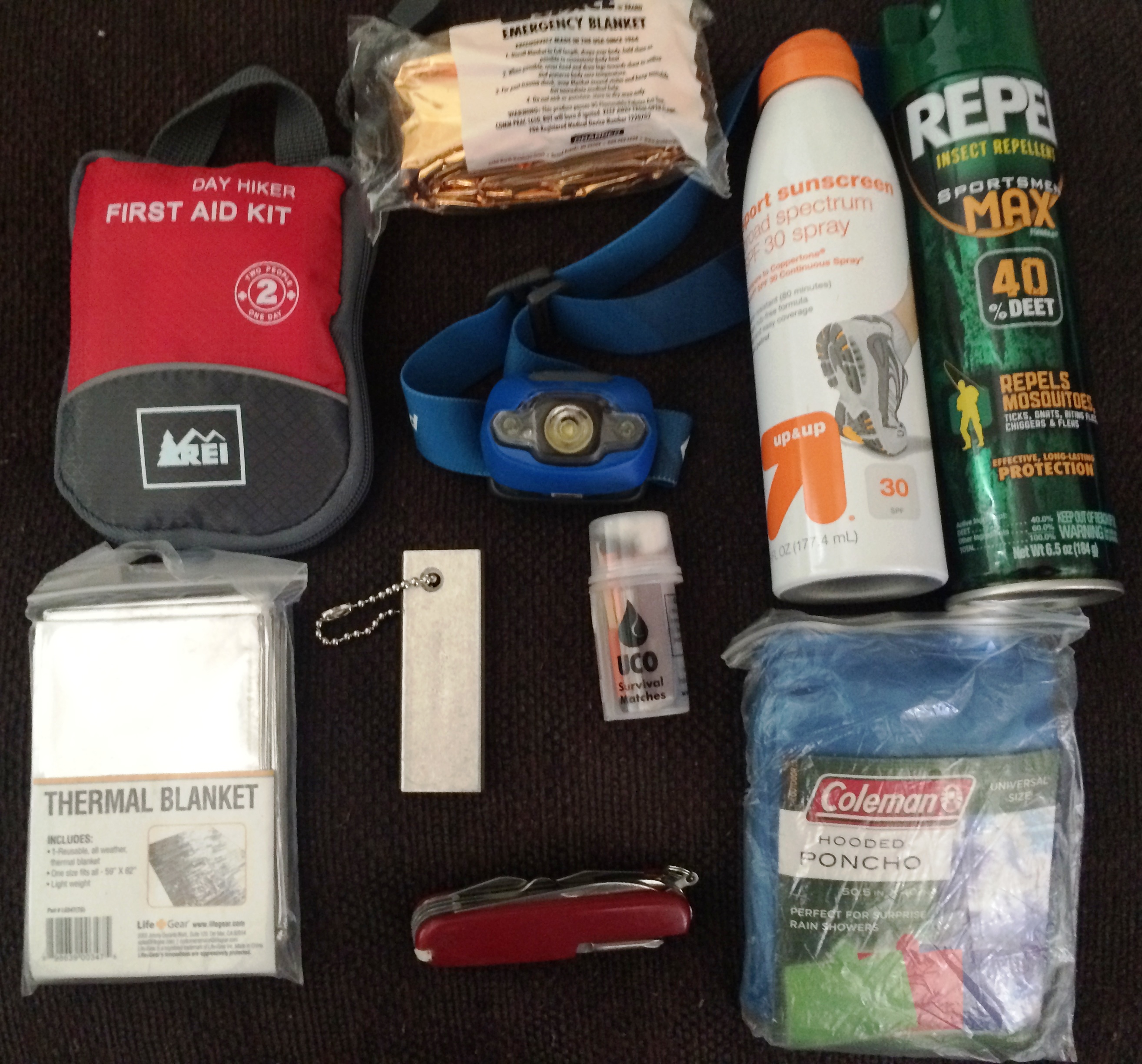 (Last Updated On: April 2, 2015)
Regardless on the duration or length of a hike, there are essential items that should be included in everyone's hiking bag. The following is a list of the 12 essential items that I believe every hiker should pack:
Light source – Even if you plan on returning from the hike before dark, always bring a light source. Whether it's a head lamp or a flashlight, it's better to be safe just in case you get lost while hiking and darkness sets in.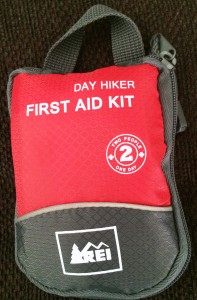 First Aid – Nowadays, places like REI have these pre-packed first aid kits for hikers and backpackers. They are filled with the essential supplies needed for an outdoor adventure. Also, I would suggest that you learn how to use a first aid kit just in case you ever need to apply these supplies on a hike.
Water – For me, I always think I never can pack enough water. I'm like the "waterboy" of hiking. Hydration is vital, especially during a strenuous hike. Even short hikes require that you maintain proper hydration. Also factor in the climate and weather conditions. Hot, dry environments could lead to increased sweat and thirst.
Snack – Just like water, the body requires a food source for energy. Pack enough food for a 24 hour supply just in case of an unforeseen emergency. I highly recommend packing snacks that don't require cooking like granola bars, candy, nuts, crackers and fruit.
Emergency Shelter – Even if you are going on a day hike, always pack an emergency shelter. You can pick up an emergency solar blanket for less than $10 online and they fold up to be no bigger than a wallet. These can also double as a first aid tool in cases of hypothermia.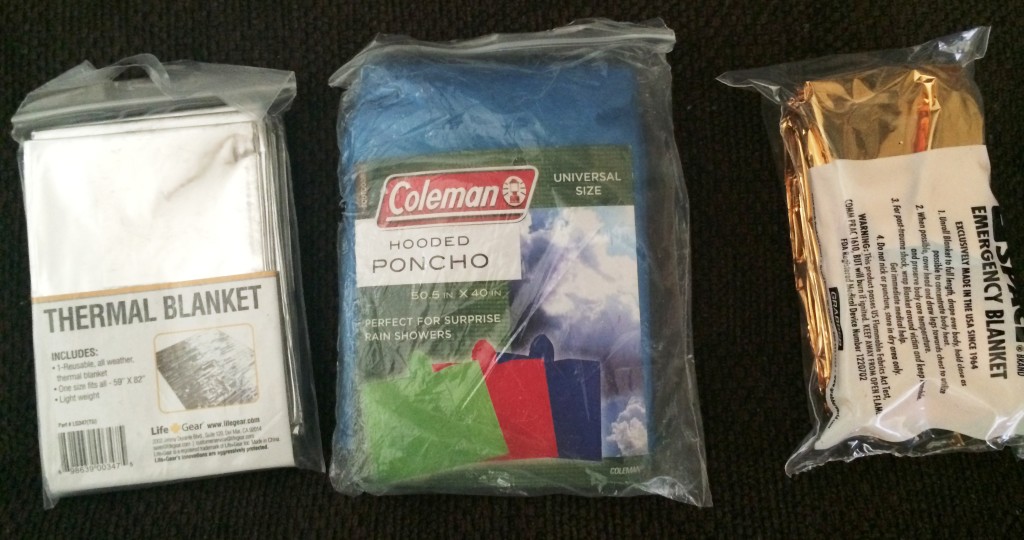 Fire Source – Many of California's state parks and forests have strict regulations on fires. Pack water proof matches or a lighter to create a fire in case of an emergency only.
Navigation – Do not rely on your iPhone for navigation. Most hikes are in regions that have poor cell phone reception. Bring a topographical map and/or an additional GPS device. Also, make sure you study the trail before your hike and don't rely on any cairns.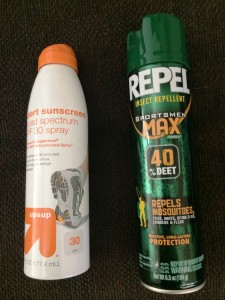 Sunscreen – Always bring a can of sunscreen. Many of California's trails are out in the open. With the sun beating down on you, especially during the summer time, it can be draining and cause sun burns. Additionally, bad sun burns can blister and cause further complications.
Extra Clothing – I always bring at least an extra pair of socks. You should also bring clothes that can provide extra insulation in case the temperature gets colder, you hike up higher in elevation or the weather is unpredictable. If you are hiking near water, bring fast drying clothes just in case you get wet.
Bug Spray – I can't tell you how many times a can of bug spray has saved me from a miserable hike. You never know when a body of water or a forest will surprise you with legions of bloodsuckers.
Tools – Always bring at least a knife just in case. You might need it for many different reasons like protection, cutting wood, or repairing a tent. If possible, carry a Swiss Army knife as well. They have multiple tools that will serve a variety of purposes. Also, throw in a roll of duct tape. MacGyver could do wonders with duct tape, and so can you.
Toilet Paper – You can laugh all you want at this one. But, wait until you have a rough bathroom experience out in the mountains or deep in the forest. I guarantee, you won't be laughing anymore. Some trails might have "poop bags" for you to use, but most don't. A roll of toilet paper is an item that provides invaluable comfort.
Check out my article on the 7 items people forget to pack when hiking. Make sure to add the items that you don't already have. Be safe, Be smart, and enjoy your California explorations.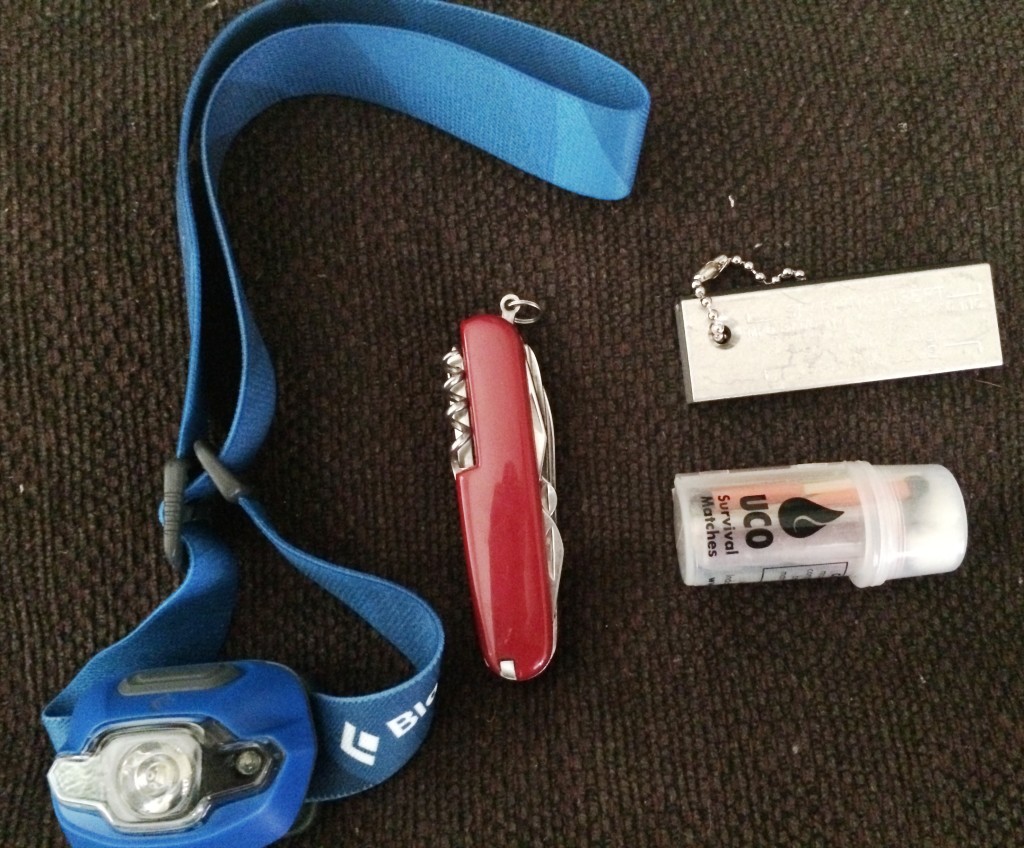 Facebook Comments