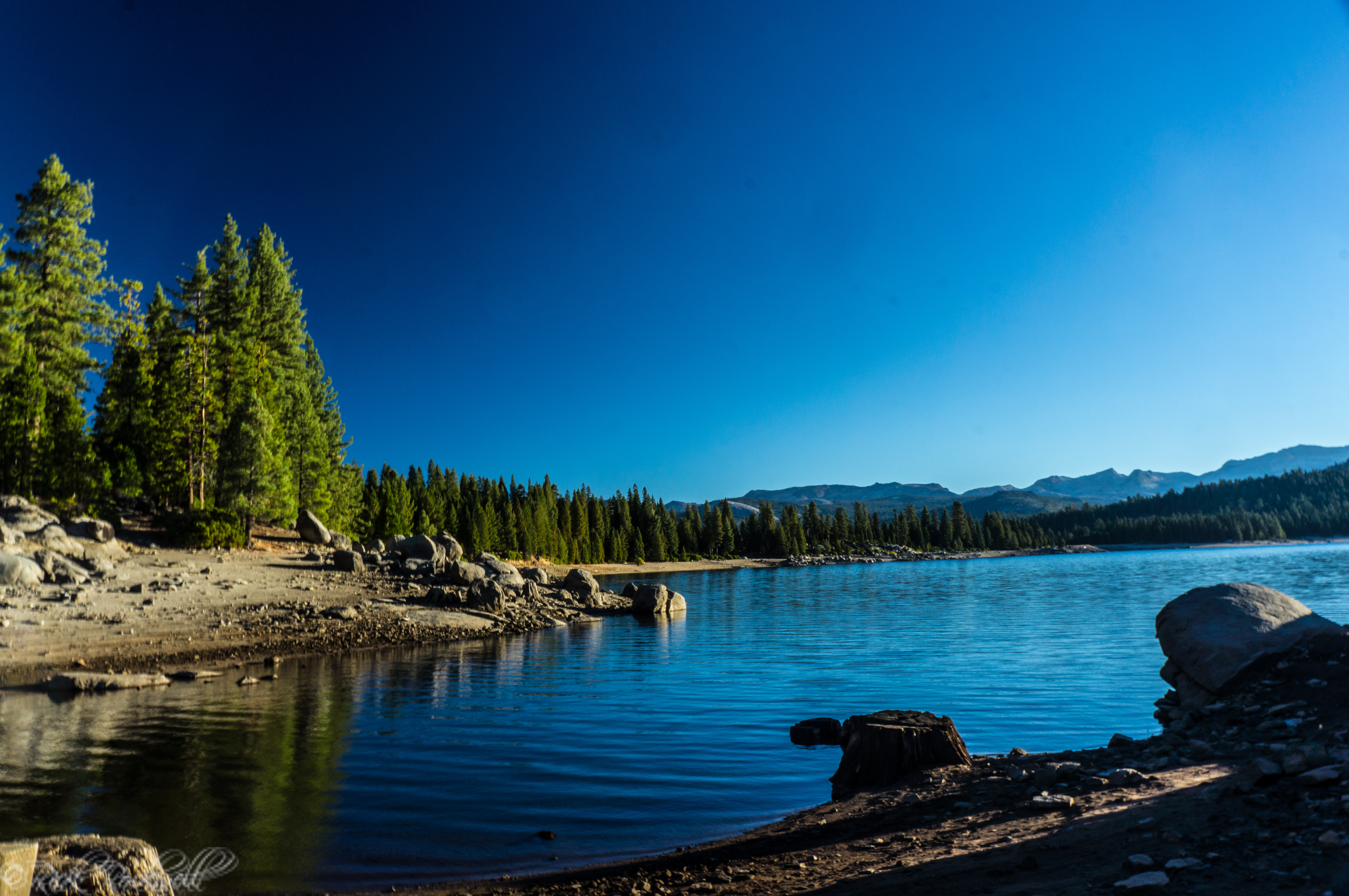 (Last Updated On: March 7, 2015)
Directions
Take Highway 50 East from Sacramento and head toward Placerville. You will make a left onto Ice House Road which is located about 22 miles east of Placerville. The road is narrow at points and has many twists and turns. The speed limit is anywhere from 25 to 40 mph depending on the location.
Once on Ice House Road, it takes about 20 to 30 minutes to reach Ice House Reservoir, which is about 12-15 miles from Highway 50. This road can be slick and challenging to navigate during rain or snow. In the winter time, make sure the road is plowed before heading out.
Camping
Ice House Reservoir has three major campgrounds:
Icehouse Campground – located next to the boat ramp on the northwest side of the reservoir. There are over 80 campsites for both tent and RV, piped water, vault toilets, picnic tables, fire rings and grills. The fees are higher (over $20) here than the other campgrounds and reservations are allowed.
Northwind Campground – located on the northern side of the reservoir, this is the smallest camp site. There are 9 campsites for tents or RV, no piped water, vault toilet, grills, picnic tables and fire rings. No reservations and fees reportedly around $10.
Strawberry Point Campground – located near the peninsular side of the reservoir, this campground is barely bigger than Northwind. It does have one more campsite and the same amenities as Northwind. There are no reservations and fees reportedly around $10.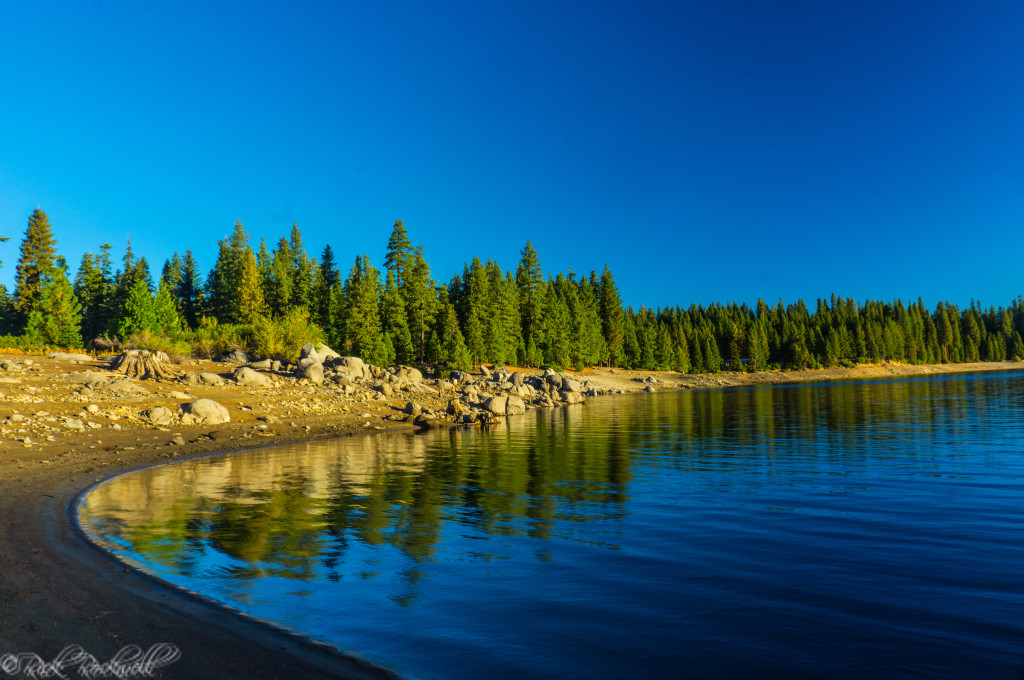 Hiking
The Ice House Trail is roughly three miles long and is good for both hiking and biking along the reservoir. It passes by all three of the campgrounds and provides a nice day hike for those camping in the area.
Fishing
Ice House Reservoir is a an enjoyable spot for fishing as it has the following fish:
Brook Trout
Brown Trout
Rainbow Trout
Kokanee Salmon
My Experience
On a late Friday morning in October, I set out to explore the Crystal Basin. My goal was to take a nice drive along Ice House Road from Ice House Reservoir north to Loon Lake. I arrived at the reservoir around 7:30 am and there were a few cars in the major parking lot where the boat dock is located. It appears that they were camping out and enjoying the solitude of the main campground.
I hiked along the shoreline in a south east direction. This reservoir is nice for water activities but it wasn't that photogenic, at least not at this time of day and season. I was greeted on the shore with some massive paw prints that were too big to be dog prints. Seeing prints like these always sends a jolt of adrenaline through my body. I spent roughly 65 minutes at the reservoir taking photos and enjoying the crisp fresh morning air.
I did not hike along the three mile trail, as I found the reservoir to look the same all the way around and I didn't see any unique attributes or photo opportunities to check out. Additionally, the water was too cold to plunge in for a swim.
For water activities, the best time of the year is in the Summer. This is also a great time for camping and fishing. My suggestion is, if you camp here, use it as a launching pad to explore further throughout the Crystal Basin which has many other exciting locations.
Check out more of my Crystal Basin adventures.