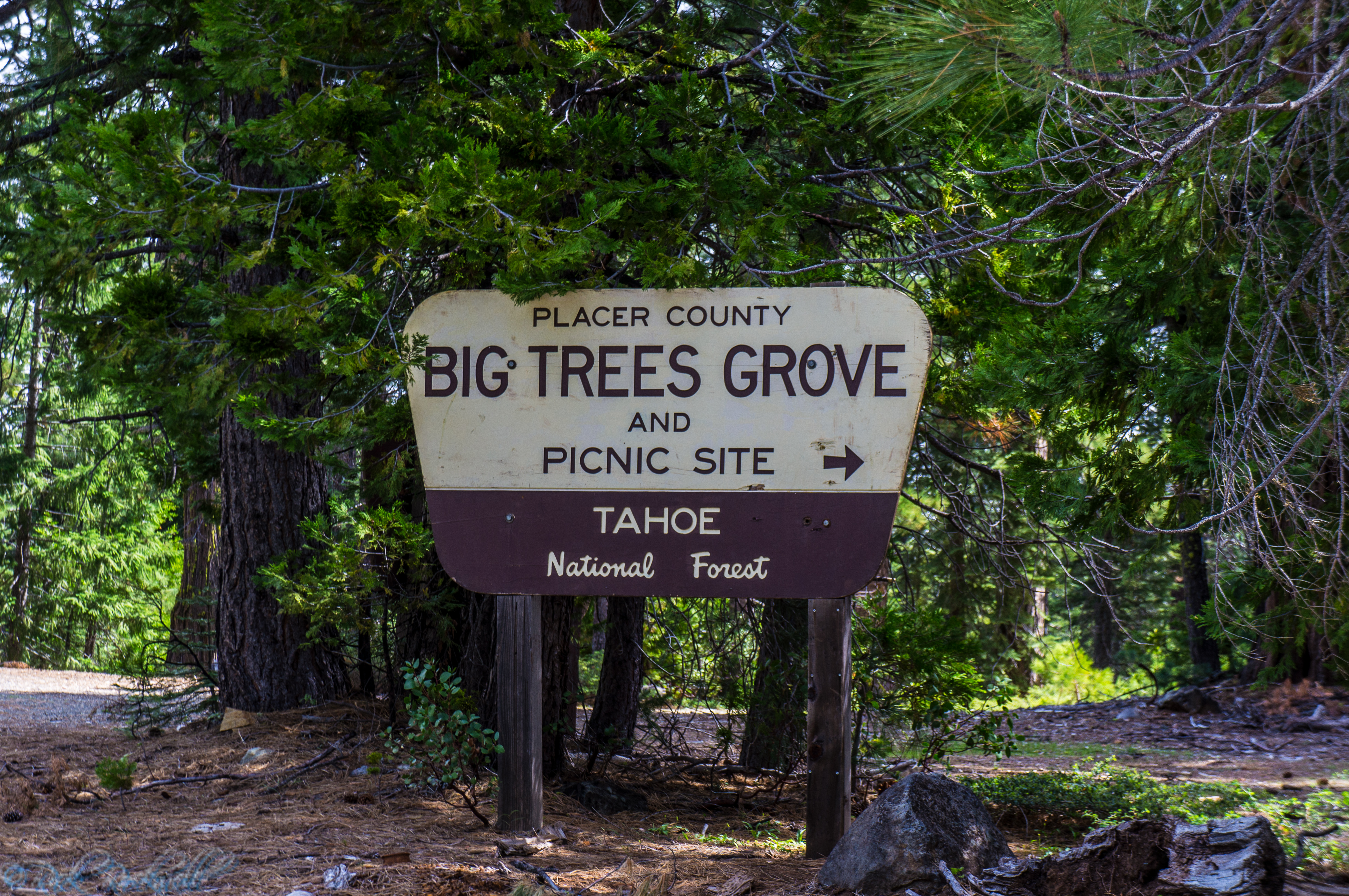 (Last Updated On: January 1, 2020)
For many visitors, this grove represents a chance to walk amongst some of the oldest trees on the planet. These six sequoias are thought to be between 1000 and 2000 years old.
In 1855, a gold prospector by the name of Joe Matlock discovered these trees. By 1892, the U.S. Forest Service began protecting these trees from being cut down. The 1/2 mile nature trail that runs through the grove has been designated a National Recreation Trail.
Experts have been "stumped" as to why these 6 trees are so far north. Typically, these groves grow further south due to the environment and climate. In addition to the six standing sequoias, there are two fallen giant sequoias also located in the 2 acres of land that the grove sits on. These fallen trees reportedly fell during a severe storm in 1862. One of the fallen trees, named Theodore Roosevelt, is over 200 feet long.
The tallest tree in the grove is the Joffre Tree at over 250 feet and it was named after Joseph Joffre a French General during World War 1. The Pershing tree has the largest volume at over 225 feet in height and 12 feet in diameter.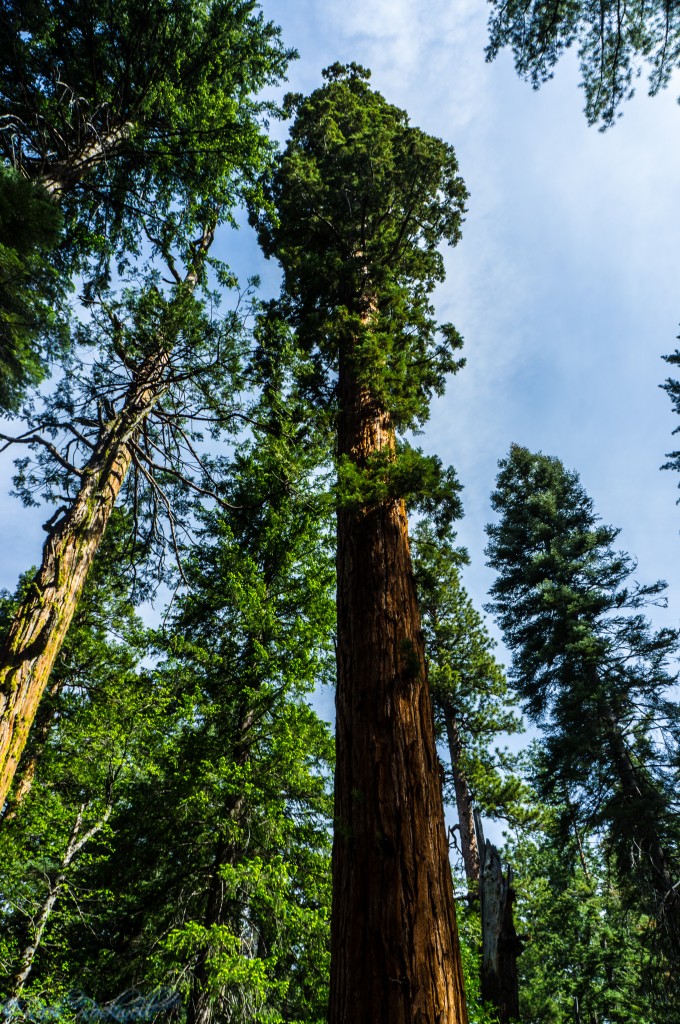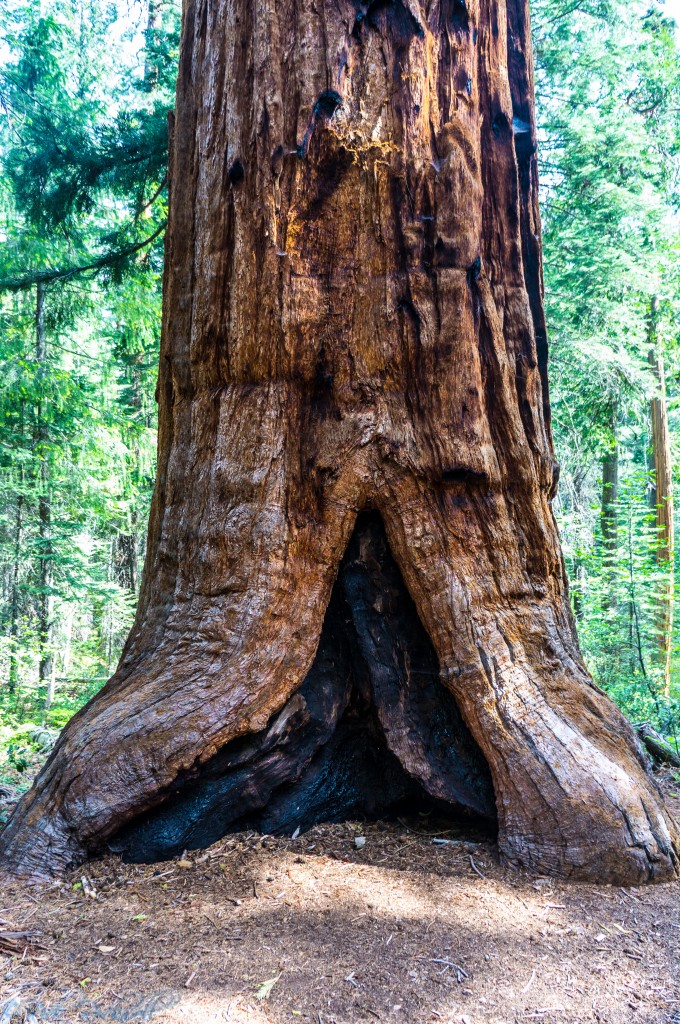 Hiking Trails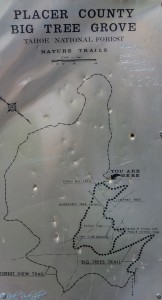 There are two trails that take you on a loop through the grove: the Big Trees Trail and the Forest View Trail. Both trails are self-interpretive as pamphlets are available at the trailhead. Unfortunately, there weren't any pamphlets when I visited this place in late April. So, I ended up doing both trails, finishing them in less than 90 minutes total.
The Big Trees Trail is the shorter of the two and is only a 1/2 mile loop. At a relaxed walking pace, it should take less than 30 minutes.
The Forest View Trail is a 1.6 mile loop that goes further around the grove. At a comfortable walking pace, you should be able to do the trail in less than 90 minutes. This trail really makes you feel like you are hiking through the Tahoe National Forest. The Big Trees Trail is better maintained with numbered points of interest and is more carved out path.
With the pamphlet, you will be able to learn about each numbered point of interest. Additionally, the Forest View Trail ends right in the middle of the Big Tree Trail loop between the Pershing Tree and the Joffre Tree.
Trailhead and Amenities
The Big Trees Grove trailhead is at an elevation of 5300 feet and has plenty of parking for visitors. It also has the following amenities:
Bathrooms
Piped Water
Pamphlets
The grove is available for hiking all year round. However, the trailhead is only open from May through November mostly due to the weather. Also, make sure to bring bug spray as there are plenty of bugs during the late spring and early summer.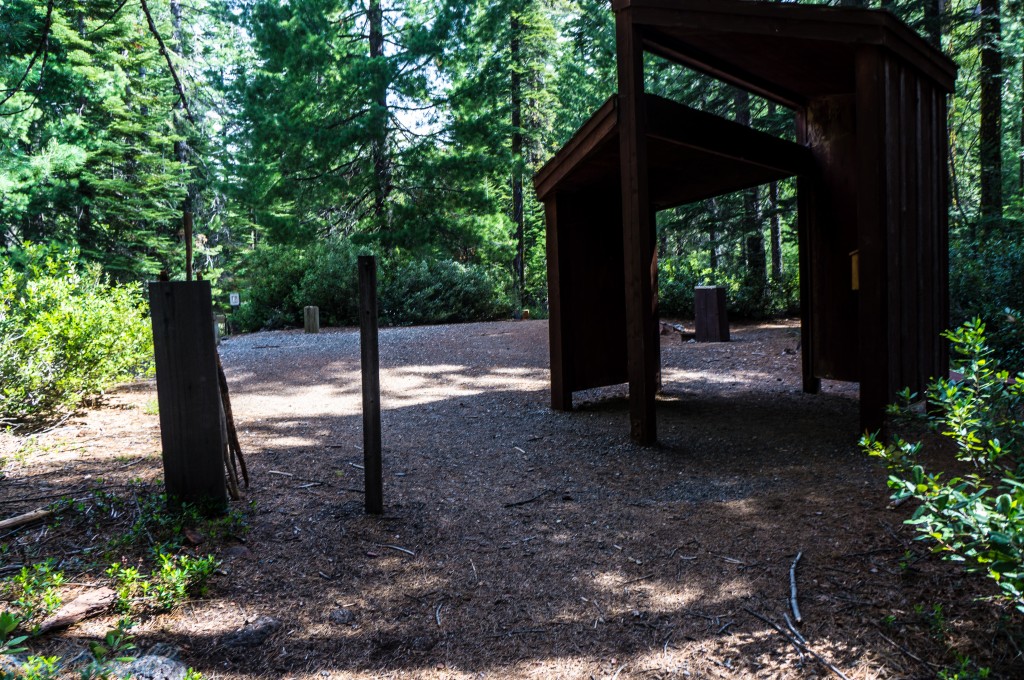 Directions to Big Trees Grove
From Sacramento, take I-80 east to Auburn and exit on Foresthill Rd. Drive roughly 17 miles along this road until you enter the town of Foresthill and make a right onto Mosquito Ridge Rd. From here, it's 25 miles of twisting and winding roads until you make a right onto Forest Rd. 16. You will see the following sign when you approach the forest road.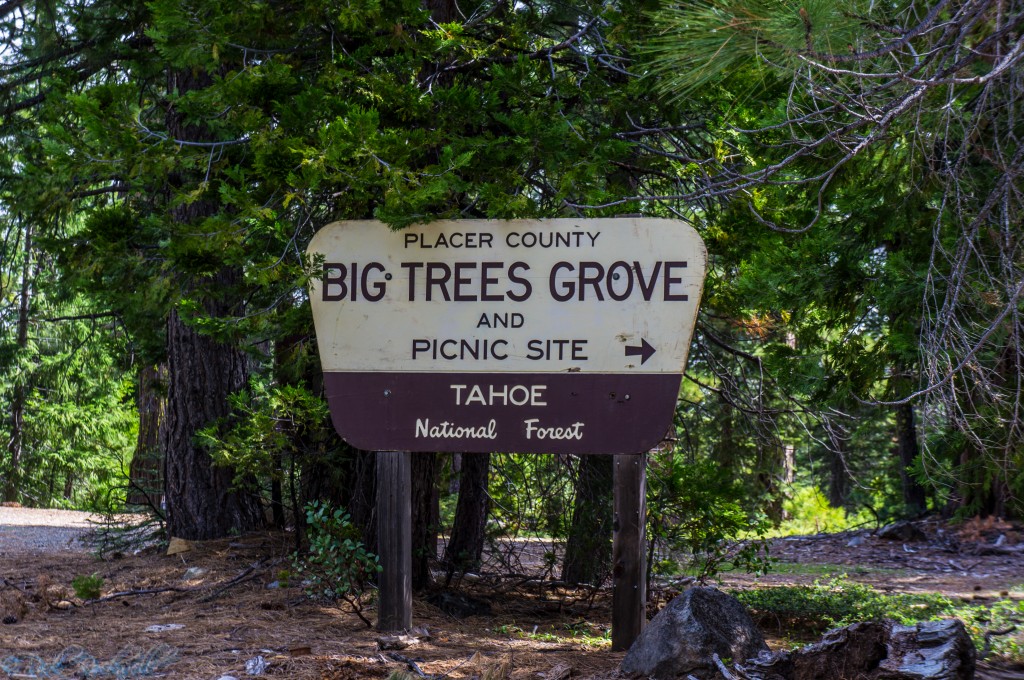 Other Trees
In addition to the giant sequoias there are other trees of abnormal size. These trees include sugar pines and a Douglas-fir that is nearly 6 feet in diameter and thought to be between 500 and 600 years old.
Final Thoughts
I've been to the Mariposa Grove in Yosemite and to Big Trees Park in Calaveras County, and every time I see a giant sequoia I am in awe. These wonders of nature are marvelous. This smaller grove is great to visit during the spring and fall. The leaves, foliage and landscape provide a wonderful cast of colors. This is a sweet little hike that baffles the mind of experts, yet, leaves everyone in awe.
Check out more of my Foresthill Divide adventures.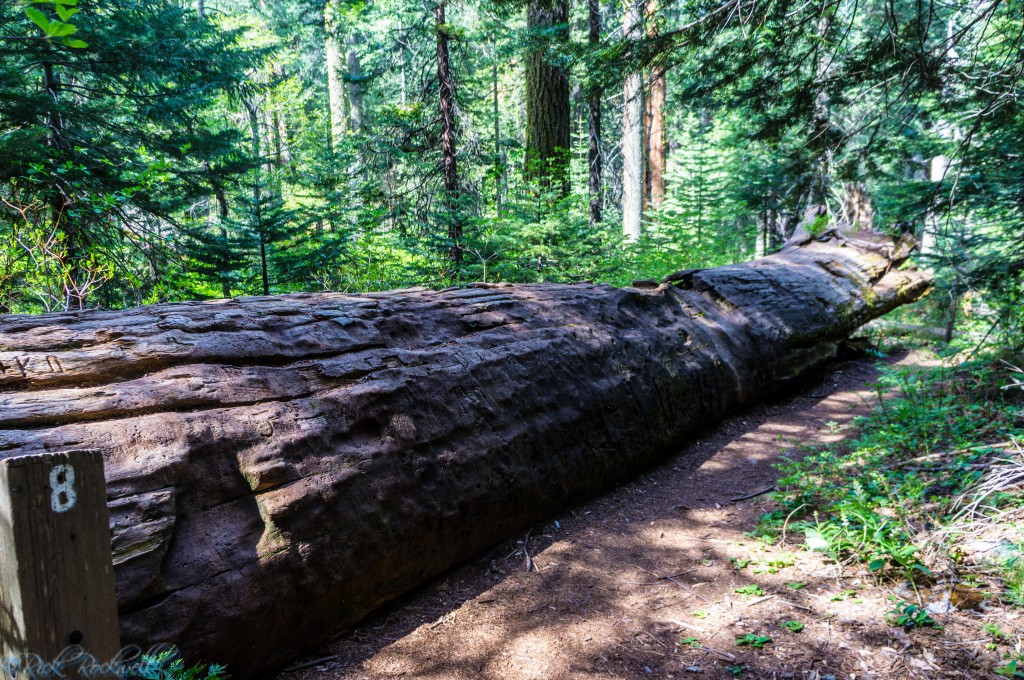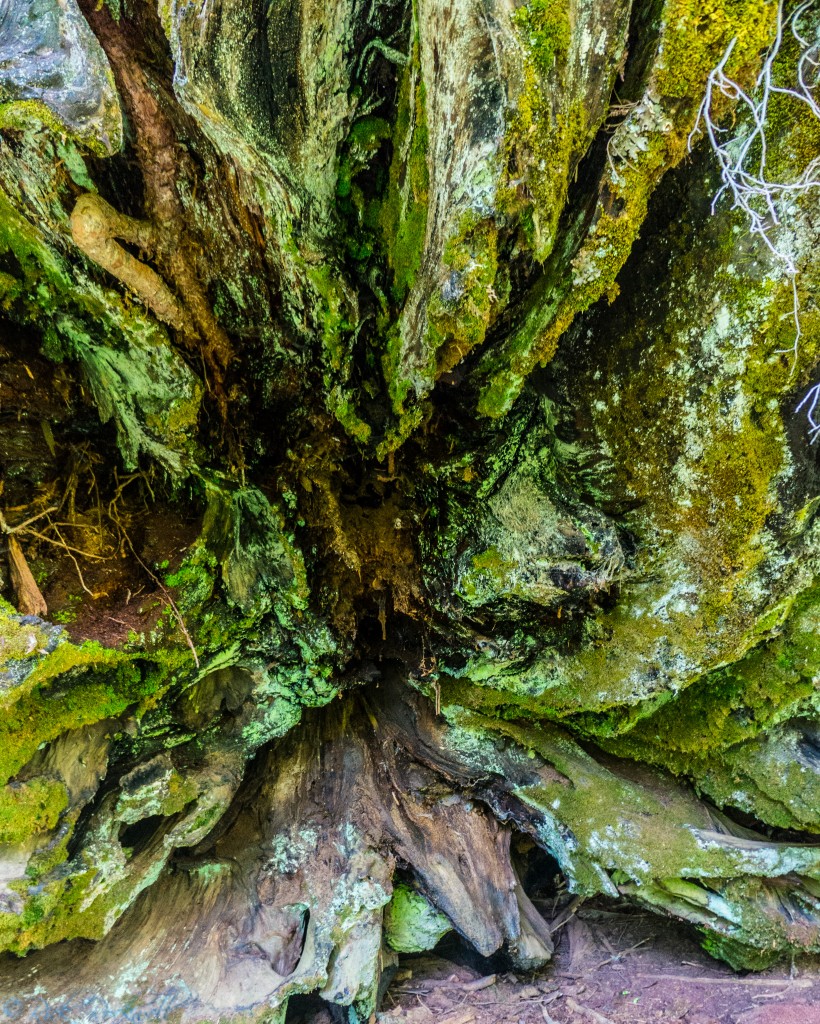 Sources
http://www.auburnjournal.com/article/big-trees-grove-northernmost-collection-sequoias
http://www.fs.usda.gov/recarea/tahoe/recreation/hiking/recarea/?recid=56002&actid=50
http://www.arounddonnersummit.com/places/placer_big_trees.html
http://www.carriepepper.com/sizingupgiants.html