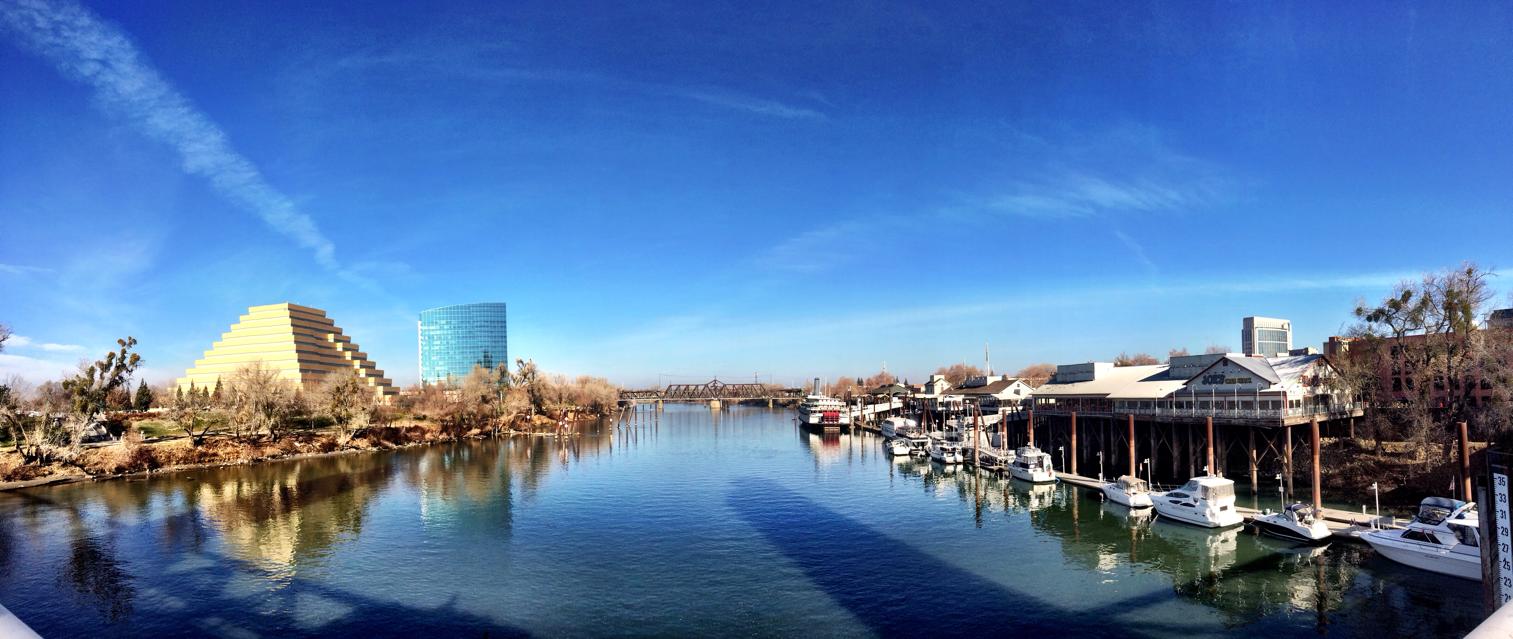 (Last Updated On: May 21, 2015)
For the eighth year running, the Anthem Foundation has sponsored the American College of Sports Medicine (ACSM) in their effort to provide annual health and fitness reports of the country's 50 largest metropolitan areas. Officially titled, The American Fitness Index (AFI), this report is designed to provide community leaders with data to help improve the overall health in each of these 50 cities.
The AFI report, has 32 different health indicators that it uses to cumulatively rate each city. California ended up having three of the top 5 spots with San Diego (3rd), San Francisco (4th) and Sacramento (5th). San Jose rounded out the Top 10 with a 10th place showing.
Los Angeles came in at the middle of the pack with a 23rd ranking. Riverside-San Bernardino came in at 34th out of 50.
Washington DC topped the list for the second straight year, followed by Minneapolis and then the three California cities. OKC, Memphis and Indianapolis finished as the bottom three cities on this list. Indianapolis had an abysmal showing as it failed to reach the target goals in almost all of the 32 health indicators, according to Time.com.
Here's the AFI's rankings for the Top 50:
Washington-Arlington-Alexandria, DC-VA-MD-WV
Minneapolis-St. Paul-Bloomington, MN-WI
San Diego-Carlsbad, CA
San Francisco-Oakland-Hayward, CA
Sacramento–Roseville–Arden-Arcade, CA
Denver-Aurora-Lakewood, CO
Portland-Vancouver-Hillsboro, OR-WA
Seattle-Tacoma-Bellevue, WA
Boston-Cambridge-Newton, MA-NH
San Jose-Sunnyvale-Santa Clara, CA
Hartford-West Hartford-East Hartford, CT
Salt Lake City, UT
Raleigh, NC
Atlanta-Sandy Springs-Roswell, GA
Virginia Beach-Norfolk-Newport News, VA-NC
Cincinnati, OH-KY-IN
Chicago-Naperville-Elgin, IL-IN-WI
Richmond, VA
Baltimore-Columbia-Towson, MD
Austin-Round Rock, TX
Pittsburgh, PA
Philadelphia-Camden-Wilmington, PA-NJ-DE-MD
Los Angeles-Long Beach-Anaheim, CA
New York-Newark-Jersey City, NY-NJ-PA
Cleveland-Elyria, OH
Kansas City, MO-KS
Tampa-St. Petersburg-Clearwater, FL
Providence-Warwick, RI-MA
Saint Louis, MO-IL
Miami-Fort Lauderdale-West Palm Beach, FL
Las Vegas-Henderson-Paradise, NV
Buffalo-Cheektowaga-Niagara Falls, NY
Milwaukee-Waukesha-West Allis, WI
Riverside-San Bernardino-Ontario, CA
Jacksonville, FL
Orlando-Kissimmee-Sanford, FL
Phoenix-Mesa-Scottsdale, AZ
Columbus, OH
Houston-The Woodlands-Sugar Land, TX
Detroit-Warren-Dearborn, MI
Dallas-Fort Worth-Arlington, TX
New Orleans-Metairie, LA
Charlotte-Concord-Gastonia, NC-SC
Birmingham-Hoover, AL
Nashville-Davidson–Murfreesboro–Franklin, TN
Louisville/Jefferson County, KY-IN
San Antonio-New Braunfels, TX
Oklahoma City, OK
Memphis, TN-MS-AR
Indianapolis-Carmel-Anderson, IN
Additional objectives of this report are to:
provide community leaders with information to understand the personal, community, societal and environmental influences on physical activity and healthy eating;
develop strategies to promote physical activity at multiple levels of influence;
take action through local community mobilization with the AFI Community Action Guide, health promotion partners and other best practices
monitor changes in the measures as a result of community programs and other factors
For more on ACSM's American Fitness Index, check out the official report.