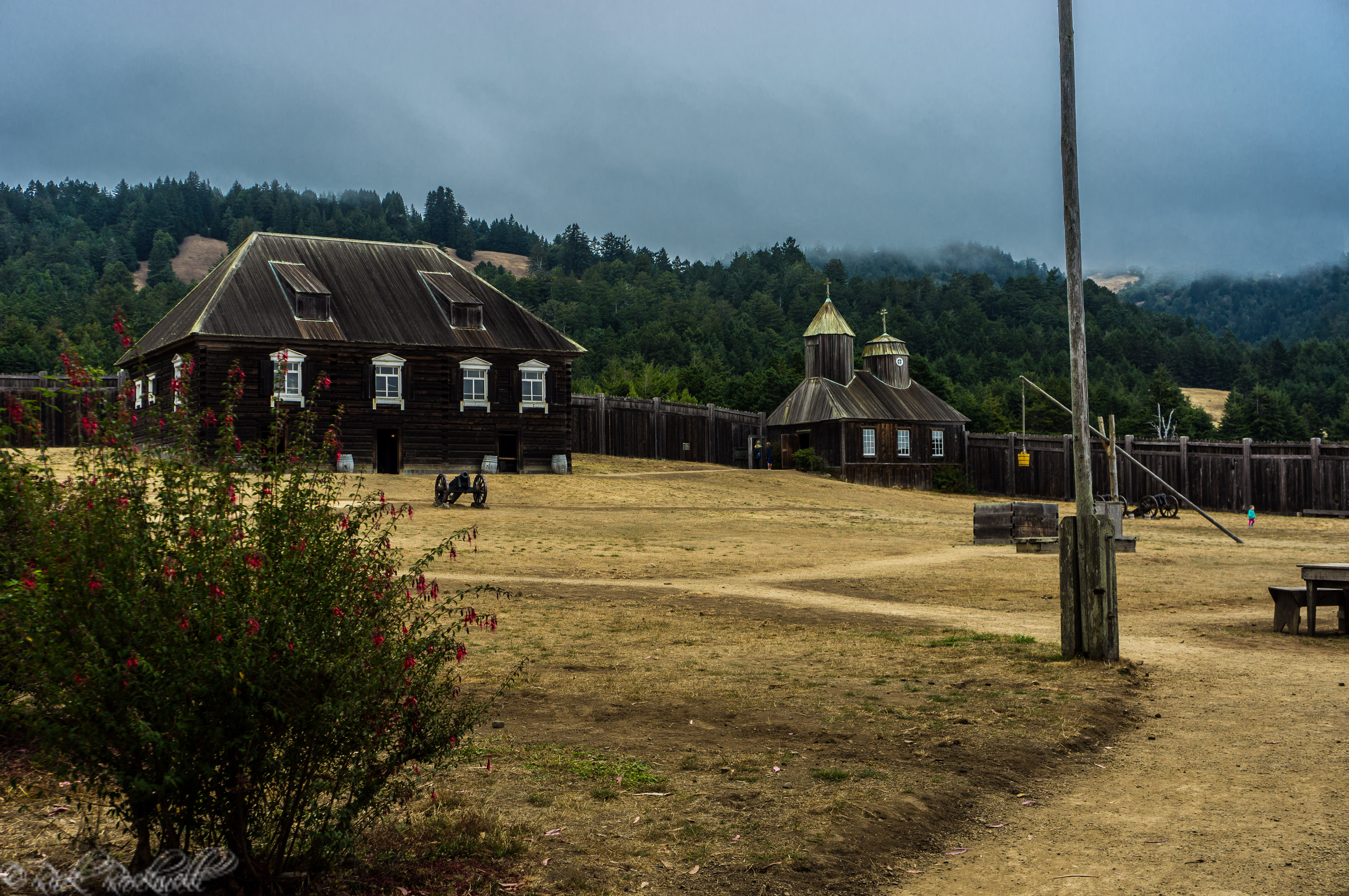 (Last Updated On: August 4, 2015)
About two hours north of San Francisco, along the coast of California, sits one of California's Historic State Parks – Fort Ross. Given the name Krepostʹ Ross, this fort brought many firsts to Alta California, such as the first windmill, glass windows, stoves and all-wood houses. It also became a prime example of Europeans maintaining positive relations with the indigenous peoples of California.
Settlement of Fort Ross
Long before the Russians arrived to California, the area surrounding what would become Fort Ross was inhabited by a group of indigenous peoples known as the Kashaya Pomo. Named by a neighboring Pomo tribe for being "expert gamblers," the descendants of the Kashaya preferred to be called the "People from the Top of the Land."
Although Russians settled at Fort Ross in 1812, they had been around the coastal area as early as 1806. This was when the first appointed Manager-in-Chief of the Russian-American Company, Alexandr Baranov teamed up with American sea captain Joseph O'Cain on a sea otter hunting expedition traveling up and down the coast, heading as far south as Baja California. The union proved beneficial for both parties, ensuring a great deal of fur for trading purposes.
By 1812, the settlement at Fort Ross was underway, with an opening ceremony on August 18, 1812, announcing the completion of the fortress.  The first people to live at Fort Ross were twenty-five Russian craftsmen and eighty Aleuts.  As time went on, the colony grew and became home to many different cultures of people: Russians, Finns, Aleuts, Siberians and Native-American Kashay Pomo. Later on, there would be Germans, French, English and Spanish who would also join the colony. For the time period, this was certainly a very culturally diverse place to live.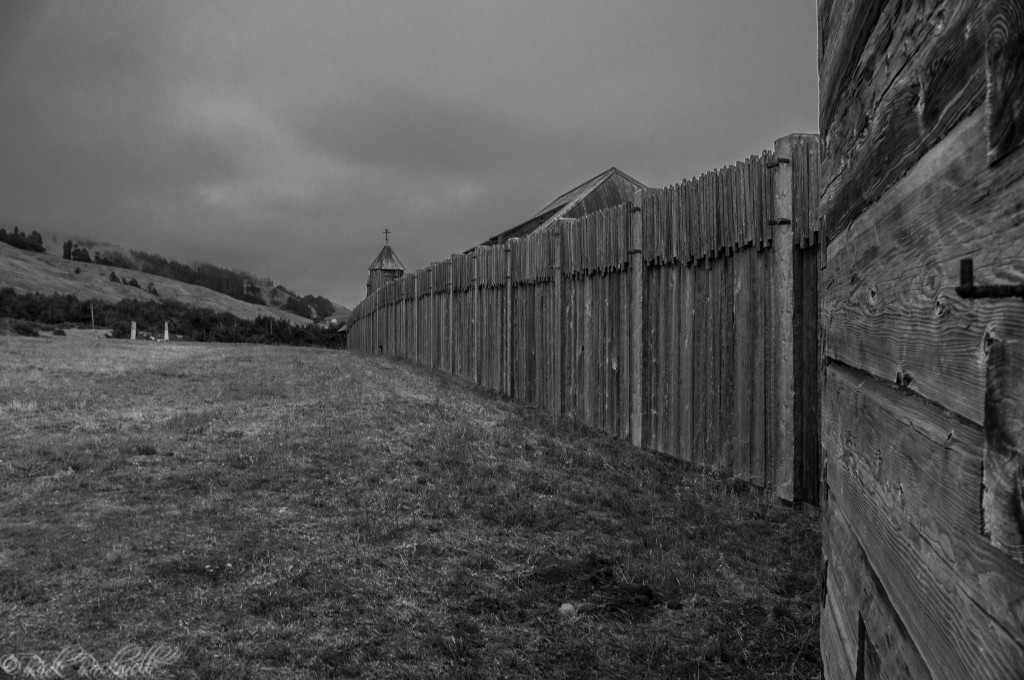 What Did It Look Like?
The stockade, or inside of the fort area, contained storehouses, quarters for officials, employees, dwelling houses and a furnished house for the manager. One can only imagine what it must have been like to walk around this settlement during such a historic time.  Besides the mandatory structures, there was also a chapel, a well for fresh water and various smaller structures all surrounded by the high fence protecting it from any sort of attacks.  Outside of the fort area contained farm houses, bath houses, a threshing floor, cattle yard, a windmill, a bakery and the cemetery. As time went on, the area expanded – allowing for the area below the fort, beyond the cove to hold a boathouse, tannery, storage sheds and forge.  There were also orchards and vegetable gardens. Most of the population chose to live outside of the stockade, and as Auguste Duhaut-Cilly expressed in 1828, that it was remarkable that sixty Russians, eighty "Kodiaks," and eighty Indians were living in peace among each other there.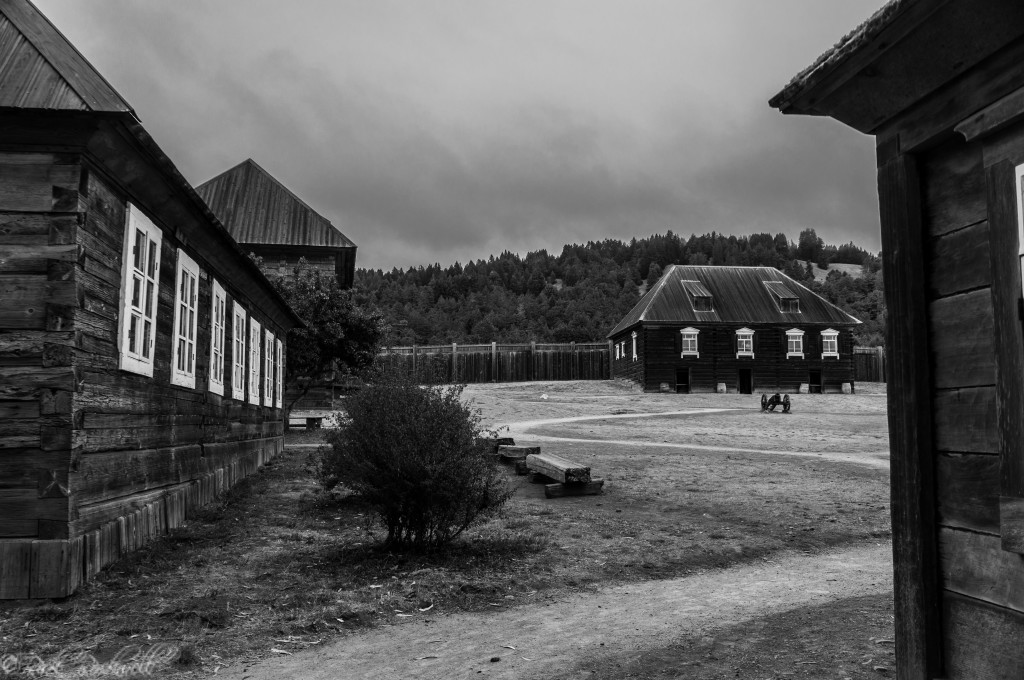 The Sutter Controversy
It seems that everyone lived peaceably amongst each other for many years, all the way up until the time came for the Russians to abandon Fort Ross and return home.  This was around the time that Hudson's Bay Company and the Russian-American Company reached a formal trade agreement in 1838, which meant that Fort Ross was no longer needed to supply the Alaskan colonies. It was then that Fort Ross was sold to Johann Sutter for $30,000, although Russian historians state that this amount was never paid and so the legal title was never technically transferred to Sutter. This has been an ongoing debate for over 150 years, since it was also claimed that Sutter's agent Peter Burnett paid an agent on behalf of the Russian-American Company in the amount of $19,788.00 in "notes and gold," to settle the debt. However, after all these years, historians still can't agree on whether or not Sutter actually paid in full.
If interested, the Fort Ross Conservancy Library has an inventory list of all the items that Sutter purchased.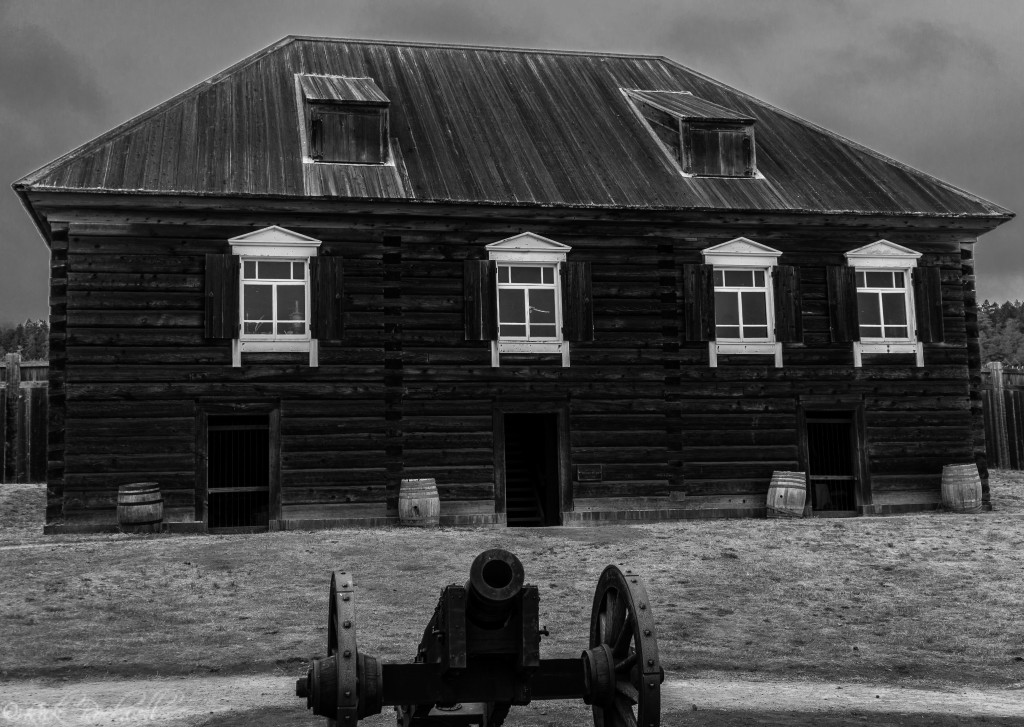 Post-Sutter Ownership
Sutter never wanted to occupy the fort. Instead, he only used it as a means to strip and dismantle the compound to benefit his own colony "New Helvetia", known as Sutter's Fort in present day Sacramento.  Sutter left several managers in charge of Fort Ross over the years, with the last manager William Benitz eventually leasing the land from Sutter altogether. It was here where Benitz, his wife and his children settled in the Rotchev House within the Fort, and created a life and a lucrative shipping empire for that time period.
Benitz constructed a stone wharf for shipping and managed to successfully trade up and down the coast, selling all sorts of goods such as potatoes, animal hides, grain, eggs, fruit and fowl. He also managed to plant 1,700 more fruit trees in the already established orchard that the Russians had originally started.  The Benitz family, literally enjoyed the fruits of their labor: peaches, apples, cherries, pears and quince.
After Benitz left Fort Ross in 1867, he broke up the parcel into two pieces, selling the southern part to Charles Fairfax, while he sold the northern part to James Dixon. Neither men lived on the properties, but only used the land for its timber. It was about 1873, when a man known as George Call purchased 2,500 acres of James Dixon's land, which included Fort Ross. He immediately moved his family to the Fort, also raising his children there. He eventually acquired 8,000 acres of the surrounding land, later building an estate just outside of Fort Ross' stockade property.  Still, Call continued to use the land of Fort Ross to create an entirely new community. He went on to build more structures and began his own shipping company which became one of the most active in Northern California.
Because the Call's were living in their own private and newly built residence outside of the fort, George used the Rotchev House as a hotel. He took many of the former buildings and turned them into stores, a saloon, a dance hall, post office and also a telegraph station. Before long Fort Ross was its own central social hub for neighbors all around the area.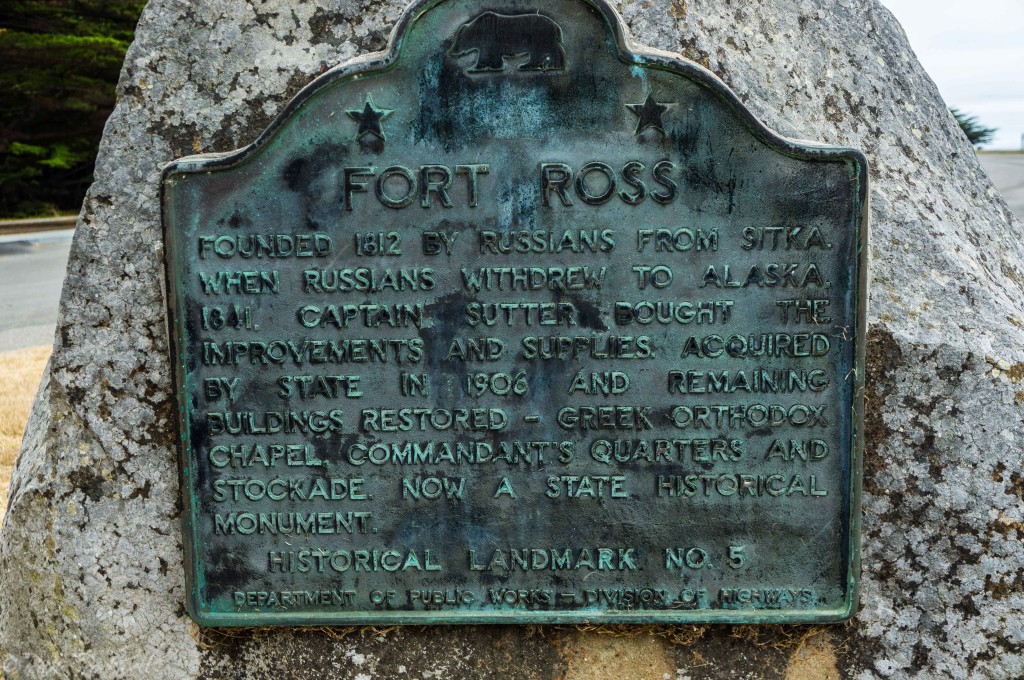 State Landmark
In 1903, The California Historical Landmark Commission purchased 3 acres of land within Fort Ross. Still, George Call remained the owner of the surrounding area. Eventually, Fort Ross became the property of the State of California and was registered as a State Historic Monument and Park in 1962. However, the current incarnation of the historic fort has undergone massive reconstruction during the 20th century.
For more on the reconstruction, check out my article The Fort Ross restoration, reconstruction and Highway 1
Fort Rockwell
I first visited Fort Ross when I was a kid in the late 1980's. Having been to Sutter's Fort many times for school field trips, I was anxious to see this fort. I don't recall the overall condition of the fort at that time, all I could remember was being less than thrilled about going on a road trip with a bunch of girls. I was actually more excited to go to Fort Ross as an adult than a kid. Partly because I had more of an appreciation for the history and partly because I brought my two kids with me.
My teenage daughter was not excited about this stop along our family trip. But, my seven year old son and I had a blast. In fact, I don't know who was the bigger kid on that day – him or I. We ran all over that fort going from building to building. We pretended that the fort was under attack by vicious bad guys looking to steal our food and money.
After a few hours of our imaginations running wild throughout the fort, it was time to really pay attention to the history and acknowledge the lives of those who lived here two centuries ago.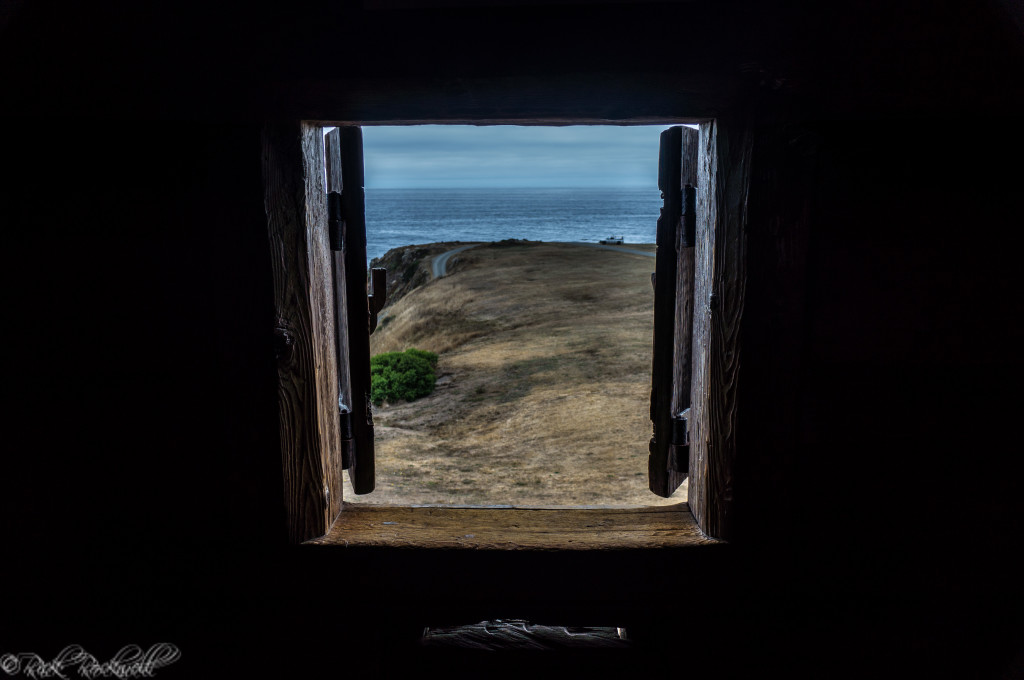 The views of the ocean were magnificent. The fort's location was advantageous for the Russians due to the close proximity to the ocean and being able to see any threats coming by land or sea.
The antique items within the buildings were impressive. It's as if each room was a time capsule just waiting for you to step into. It surely makes it easier to let your imagination run wild when viewing antique pieces from different historical eras.
Perhaps, my favorite attribute of the fort was the reconstructed chapel. In particular, I really enjoyed ringing the church bell that's located right in front of the chapel's entrance. It could be heard throughout the entire fort and outside the fort's walls. I got a few angry stares from others within the stockade. But, that didn't deter me from ringing that bell a few more times.
By time my son and I were done, we had covered every open inch of that fort. In fact, we renamed the place to Fort Rockwell.
Final Words
Like the California Missions and Sutter's Fort, Fort Ross is a must see historical landmark. They're from an era prior to California becoming a state and they encompass the history of many cultures. When you view the fort for what it is/was, you will enjoy the experience. Once you walk through the main entrance, it's as if you stepped into the early 19th century. For those that appreciate history, Fort Ross is the perfect destination for you.
Thanks to J'aime Rubio for her contributions to this article.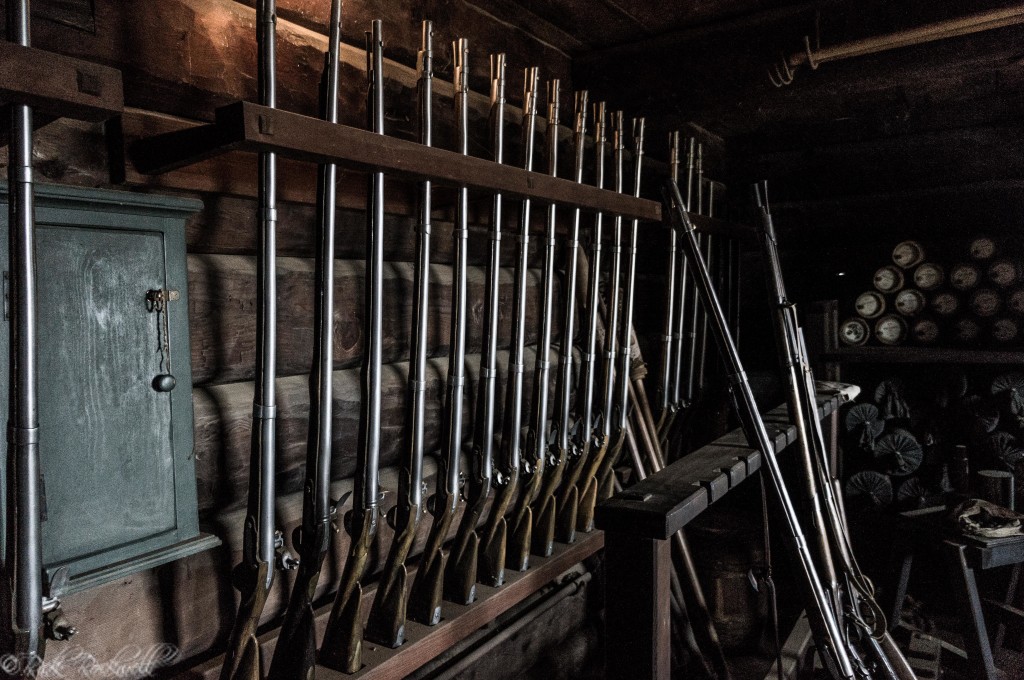 Park Hours and Fees
Fort Ross is open daily from sunrise to sunset. Closed on Thanksgiving and Christmas.
Fees:
$8 per car
$7 per senior
Contact: 707-847-3286 or visit website
Download the Park Brochure
Location and Directions
19005 Coast Hwy, Jenner, CA 95450
From San Francisco: Head up Highway 1 all the way to Fort Ross, which is about 10 minutes north of the town of Jenner