(Last Updated On: January 1, 2020)
The Gable Mansion, located in Woodland, was built in 1885 and is a classic example of 19th century Victorian Italianate architecture. The mansion's romantic exterior and remarkable interior will surely astound even the least enthusiastic visitor. But, the most impressive aspect about this California Historical Landmark is how it symbolizes the perseverance of Yolo County pioneers Amos and Harvey C. Gable.
The Gable Brothers
Amos and Harvey C. Gable were two of fourteen children born to Pennsylvania natives Solomon Gable (May 21, 1796) and Elizabeth Dull. The two married in 1817 at the Christ Lutheran Church in York, PA, and went on to have 6 children in the Keystone state before moving to Washington County, Ohio. Both Amos and Harvey were born in Ohio, along with 6 other siblings, giving the Gables their impressive total of 14 children.
In 1843, Solomon took his family to Van Buren County, Iowa, and settled on a rented farm. For the next three years, he vigorously labored the land and became very proficient in farming and raising livestock. In the spring of 1846, Solomon took Government acres in Appanoose County and moved his family once again. Sadly, a few months after moving, Solomon died from a broken blood vessel in June of 1846.
The death of Solomon, believed to be the second death ever in Appanoose County, also dealt a fatal blow to his wife and kids. After his passing, most of the children were forced into laboring for other farmers just to survive. The family was painfully torn apart. Eventually, Elizabeth would remarry, but many of her children went their separate ways, never to reunite again.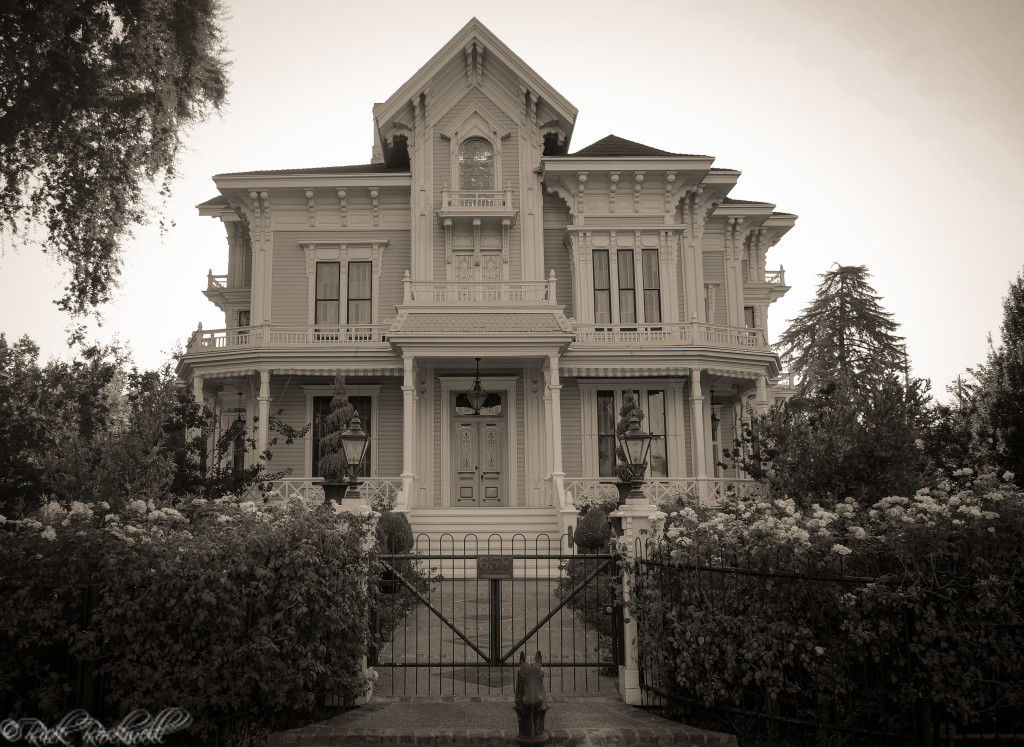 Who was Amos Gable?
Amos W. Gable, born on September 13, 1834, did not have the typical childhood of this era. After his father died, a 12-year old Amos was forced into the hard life of farming. He would spend the next 7 years laboring on farms, learning many trades, and never completing any real schooling. But, a young Amos did gain invaluable knowledge on topics like survival, perseverance and work ethic.
In 1853, at the age of 19, Amos worked out a deal with Harvey Porterfield to drive a team of over 100 cattle across the plains to California. They would eventually settle in Yolo County where Amos would remain under the employment of Porterfield. Eventually, his persistent hard work would pay off as his monthly wages went up from $30 to $100.
Who was Harvey C. Gable?
Harvey Clinton Gable, born on March 11, 1836, suffered the same fate as his brother Amos – a childhood spent farming. Like Amos and his other siblings, Harvey never really went to school or play sports like many other kids did. He toiled away on farms just to earn meals, clothing and boarding. After his brother Amos left for California, Harvey constantly dreamed of the day when he could escape the farms of Iowa and head to the land filled with riches and new beginnings.
In 1854, Harvey found his chance to head West. Unfortunately, his journey wasn't as successful as Amos' journey. There was nobody waiting for Harvey when he made it to California. In fact, he had no shoes, only the ragged and torn clothes that he was wearing. Even worse, he had no money to get to his brother in Yolo County.
Harvey would immediately take odd jobs just for pay. Eventually, he tried his luck in the mines where he had modest success. Despite his difficult livelihood in California, the hopes of reuniting with his brother fueled a young Harvey to work even harder and to not give up.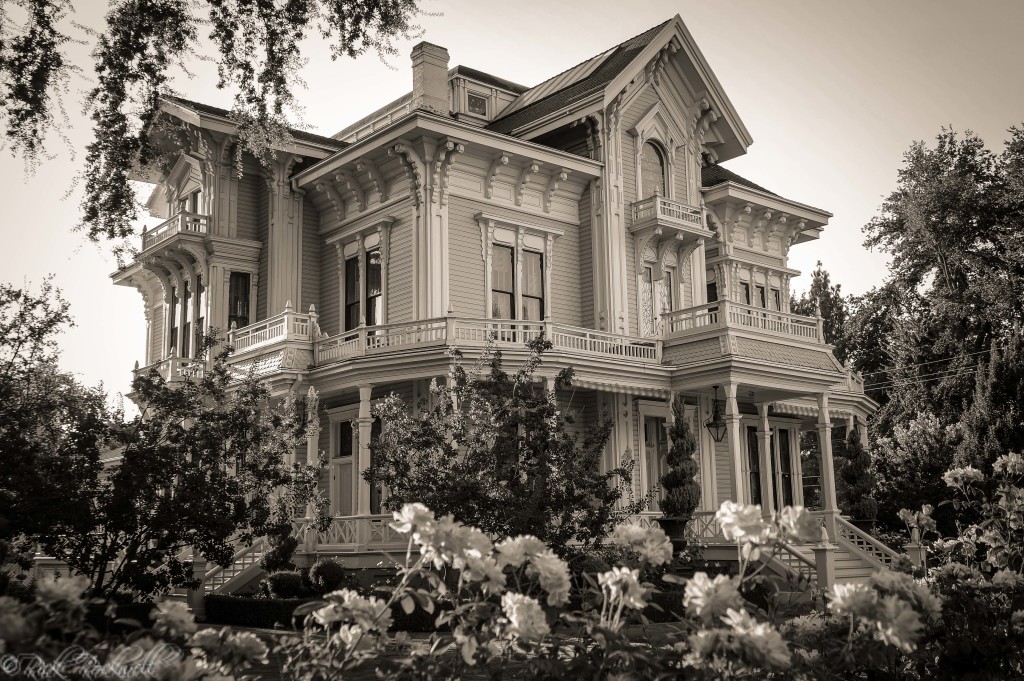 Reunited in California
In 1861, the brothers finally reunited. Harvey made it to Yolo County with $700 in cash, a far cry from having nothing when he first arrived in California. The happily reunited brothers formed a partnership and almost immediately bought some cattle. Eventually, they would purchase Mr. Porterfield's ranch.
By 1864, due to a severe drought and a mountain of debt, the brothers faced the possibility of losing everything. But, an act of kindness by the creditors was just the spark that the Gables needed. Finally, after all of their hardships in life, they received the break that would pay off in a major way.
The brothers worked their ranch and continued to invest in livestock. They slowly built up their estate eventually accruing over 8,500 acres of land and large herds of cattle, flocks of sheep, horses and hogs.
Despite their commitments to farming and raising livestock, both Amos and Harvey were also dedicated to the Masons as they were members of the blue lodge, Royal Arch Chapter and Knights Templar Commandery.
Putting Down Roots
As their prosperity grew, so did their status within the county. The brothers were becoming highly respected residents of Yolo County and
never failed to lend a hand when needed. Among many of their business endeavors, the brothers went on to become stockholders and directors of both the Yolo County Savings Bank and the Bank of Yolo.
Out of the two, Amos was the only one to get married. On June 4, 1874, he wed Mary Gottwals and they went on to have four children. With a family, and a thriving business, Amos moved to Woodland in 1882 and made his home at Laurel and First streets. Within three years, Amos erected one of the most recognized and attractive homes in all of Woodland – The Gable Mansion.
The home was designed and built by Edward Carlton Gilbert along with A. Jackson. The Daily Democrat states that the home cost roughly $36,000 to build, which was more than the county courthouse at the time.
Although Harvey never married, he continued to dedicate his life to the Gable estate and Yolo County. He passed in 1901, roughly three years after Amos.
Harvey Hayes Gable, the son of Amos, would take over the estate and continue the Gable name for decades to come. Unlike his father and uncle, Harvey Hayes attended school and even went to a University. But, after his mother died in 1903, Harvey became completely immersed in the family business. He would go on to emulate the Gable pioneers through his hard work on the land, participation in the Masonry and also becoming a stockholder and director in Yolo County Savings Bank.
Harvey Hayes Gable was also highly regarded like his father and uncle. He passed on November 2, 1954, as a lifelong member of Yolo County.
The beloved Gable home remained in the family until the early 1970's.
New Ownership
As of this writing, I'm uncertain as to why the family sold the home in the early 70's, but it had fallen into despair by then. New owner Robert L. McWhirk purchased the historical property in 1973 and spent the next few decades working to restore the home. Not much information can be found on the purchase and the repairs that McWhirk did.
Current Owners
In 1997, Jeff and Starr Barrow purchased the historic home from McWhirk. They immediately began extensive renovations with some modern upgrades. Their vision of the home paid off in a major way. In fact, the Gable family would be amazed with how the Barrows have punctuated this home by turning it into an artistic masterpiece.
According to DailyDemocrat.com, the Barrows made the following changes and additions to the treasured home:
The basement was completely dug out and now contains a theater with ticket booth, an indoor pool, a wine cellar and a section that shows the original construction elements.
The unfinished attic was converted into a living space complete with a kitchen, bedroom, bathroom and a gym.
Overall, this almost 12,000 square foot home now has 6 bedrooms, 6 bathrooms, 5 fireplaces, a pool, a theater, an elevator, a parlor, a 500-gallon aquarium, a carriage house, a wine cellar, upgraded kitchen, dining room, a lovely rose garden with fountains, a gazebo and many more fascinating rooms and attributes. Additionally, there is some original furniture and two funeral wreaths of the Gable brothers that were found during the basement excavation.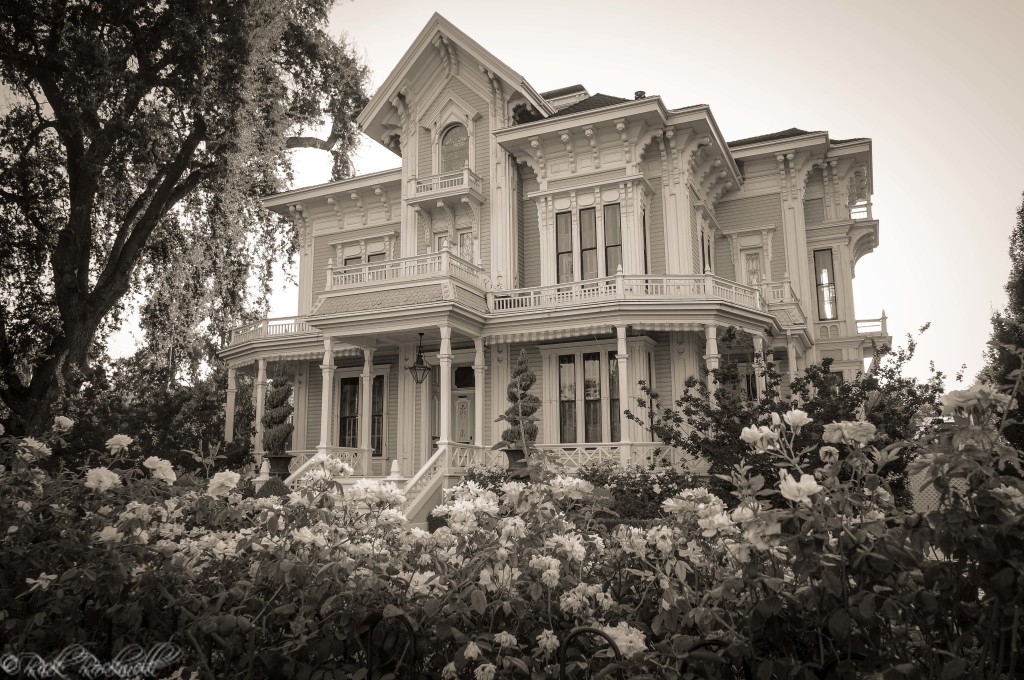 Final Words
The plight of Amos and Harvey C. Gable tugs at the heart. A large family broken apart because of a father's untimely death. Most of the children were unschooled and never reunited with their siblings or mother. An incredible journey out west with nothing but hope and a childhood spent laboring on farms just to survive. It truly is a remarkable pioneer story. Factor in the marvelous renovations that the current owners have done, and this home is a one-of-a-kind experience. It's easy to see why the Gable Mansion is a revered landmark in Yolo County.
I would like to make mention of two tremendous historical resources that helped in the research of this article. Both of these books provide amazing accounts of Yolo County's history and pioneers.
The first book is by James Miller Guinn titled History of the State of California and Biographical Record of the Sacramento Valley, California, and was published in 1906.
The second book is by Tom Gregory titled History of Yolo County, California, and was published in 1913.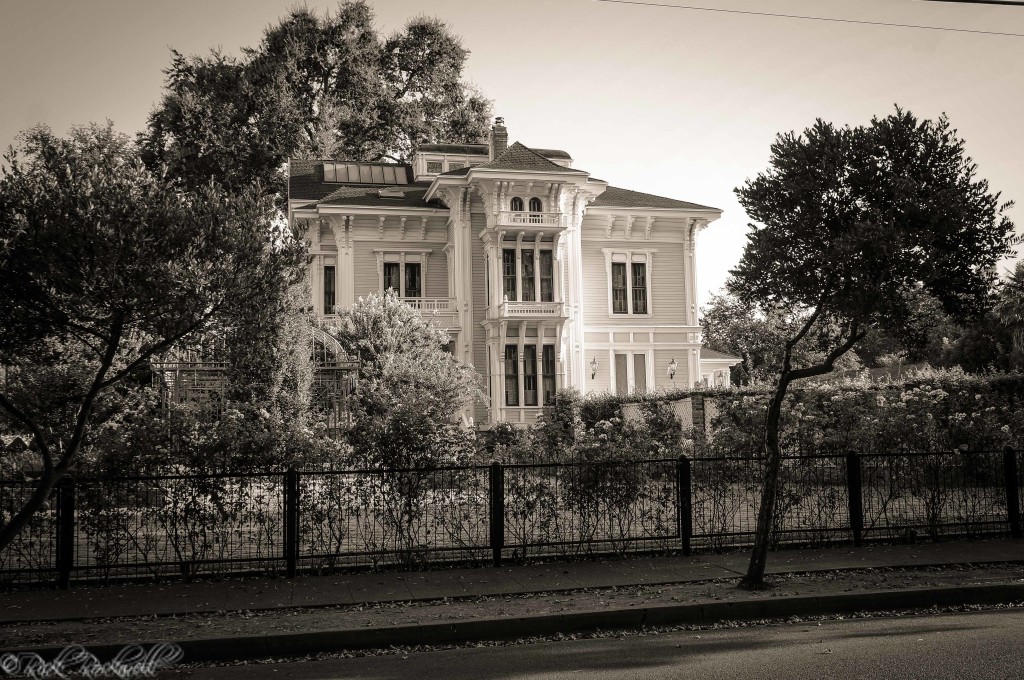 Directions
Take I-5 North toward Woodland and exit on Main St./Highway 16 heading west toward the historic downtown. Pass by Highway 113, and make a left on East St. Head down about 1 mile and then make a Right onto Cross St. Head down about another mile and the Mansion will be on your right side at the corner of 1st and Cross Streets.