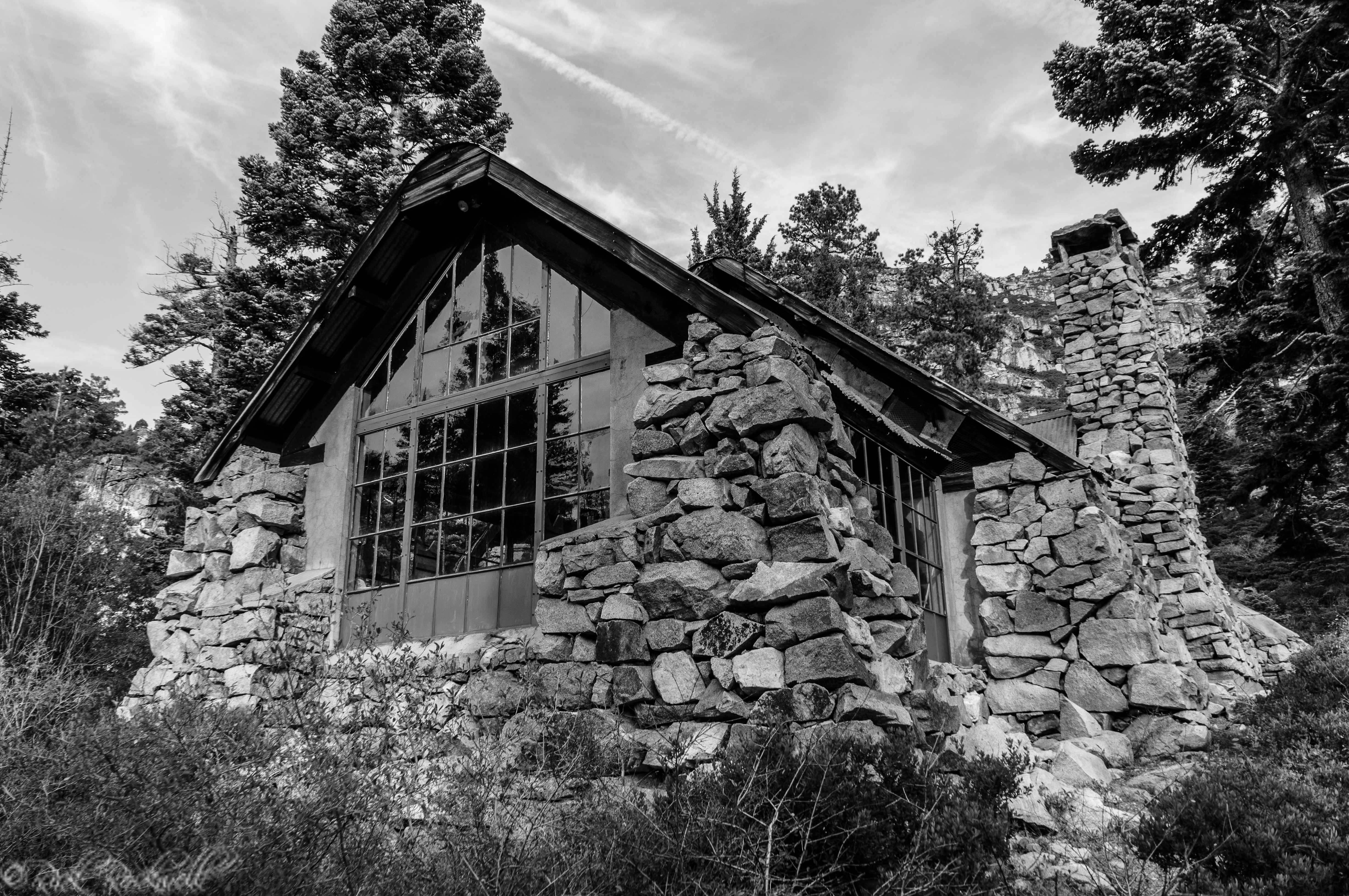 (Last Updated On: November 6, 2020)
Lost to the elements, Glen Alpine Springs Resort sits as a remnant of times passed, when adventurers would flock to the mountains of the Sierras for a majestic mountain escape. Whether they were seeking the mineral springs or just looking to venture out into the wilderness to hike trails, camp, fish or hunt, there was something for everyone at the Glen Alpine Springs Resort. Located near South Lake Tahoe, this historic place was said to have been discovered around 1863 by a man by the name of Nathan Gilmore.  Although Gilmore originally lived in Mud Springs, (later known as El Dorado) which was southeast of Placerville, he would later become one of the first creators of a tourist resort in the Tahoe area. Before being a "tourist resort" entrepreneur, Gilmore had first been a farmer. He also raised Angora sheep, which he introduced to the surrounding area. Locations such as Angora Peak, Angora Ridge and Angora Lake were named because of the sheep wandering the mountainside. Gilmore also held prominent positions in addition to his farming and entrepreneurial roles, he worked as a County Treasurer, Assessor and Tax Collector in El Dorado County.
Earlier Years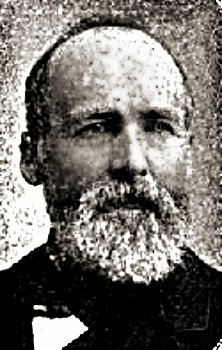 Nathan Gilmore was born on December 26, 1830 in Eaton, Ohio. According to family genealogical records, a somewhat romantic narrative describes Gilmore as an adult traveling and making his way in the world, it mentions that during a period of three years without "seeing the face of a good woman," one day in 1853, he met the daughter of John Gray, Amanda. Immediately the two were smitten with one another and soon after wed. In their union of 27 years of marriage, they would come to have six children together in total. There aren't many sources that state why or how Gilmore came to discover the mineral springs in the first place, but if you search hard enough, the pieces of the story can be put together.  Nathan and his wife Amanda had four children by 1863, and out of those children, only one had survived.  There are no records to show how they died, but Minnie, Elvira and Ida had all died between early infancy and five years of age. Many websites and books state that Gilmore discovered the springs around 1863. It's known that he would take his Angora sheep up into the area to graze during the summer months and then bring them back towards the foothills at his home near Placerville, in Mud Springs, during the winter months. It's assumed that more than likely his discovery of the springs was during his time in the mountains.  However, it is possible that he stumbled upon the area due to other circumstances. Between 1863 and 1864, the Gilmore's welcomed a new daughter, baby Evelyn.  At that point they had only two children, Susie and Evelyn, since the other three had died between 1856 and 1862. It is unknown when Evelyn fell ill, but according to a book by Barbara Lekisch, it was the doctor's orders to travel to Tahoe for the health of the child. While there, Gilmore and a family friend, Barton Richardson, became enamored by Fallen Leaf Lake upon returning from hiking up Mt. Tallac.  It's very possible that it was then that he actually discovered the mineral springs, which he originally named "
Gilmore's Soda Springs
." The following year, they had their last child, Nathan Gilmore, Jr.  According to Census records, Gilmore continued to keep residences in both Mud Springs and "soda springs."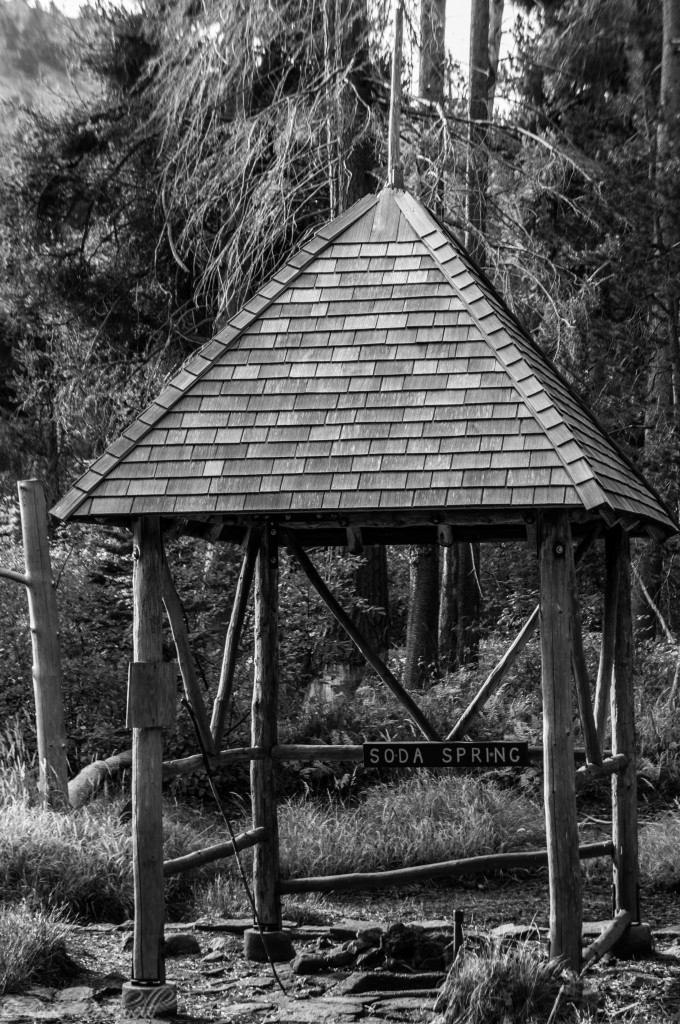 When mentioning Mr. Gilmore and his resort, Author, Henry Rust Mighels wrote, "
He is in all respects the pioneer of this region, and tourists owe much to him and his courage and enterprise
." Pg. 243, "Sage Brush Leaves."-  (quote written on August 3, 1877) In 1880, Nathan Gilmore's life would forever change, when his beloved wife would soon pass away. It appears that this is around the same time that the name of his resort changed from "Gilmore's Soda Springs" to "Glen Alpine Springs."  The story is that his wife loved the poem "
Lady by the Lake
," by Sir Walter Scott, and that it was her love for the name, that inspired Nathan to change it.  It wouldn't be a far stretch to think that he chose to honor his wife by posthumously renaming the area after her favorite poem.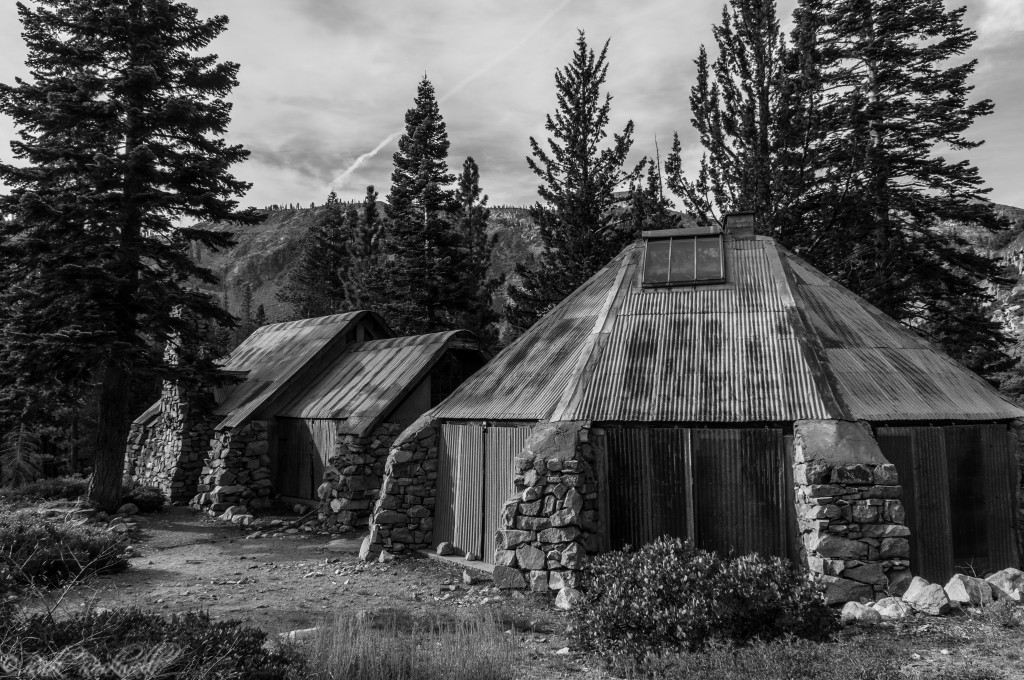 By 1881, Gilmore's name appeared on the Wheeler Map of the area, and remained there in following printed copies.  Over the next few years, Gilmore would homestead 166 acres on the southeast side of Fallen Leaf Lake, while his daughter, Evelyn patented 160 acres of land around Glen Alpine in 1896.  By the late 1890's the resort grew larger, allowing tourists to camp out in tents, cabins and also a 16-room hotel.  As time went on, they built more and eventually there was roughly 25 structures within the resort, according to
TahoeCulture.com
. The small lakes and surrounding areas were named by the Gilmore's.  Gilmore Lake, named after the founder.  Susie's Lake, named after Gilmore's daughter and so on.  Another spot that was named by the Gilmore's was that of Modjeska Falls. Originally noted in the
Glen Alpine Lake Tahoe Forest Reserve California
, a brochure published in 1906, it states that the waterfall was named in honor of the famous Polish actress, Helena Modjeska who visited the area after performing in Virginia City. For more on Modjeska Falls check out my article
"Modjeska Falls: a seasonal beauty with a historical name"
Gilmore carved wagon roads and trails around the mountain side, at his own expense, so that travel around the resort would be possible.  Even after his death in 1898, the resort still managed to draw visitors far and wide to come bask in the beauty of his springs. The mineral water was also bottled and sold at various hotels surrounding Lake Tahoe and labeled "Clan Alpine Mineral Water."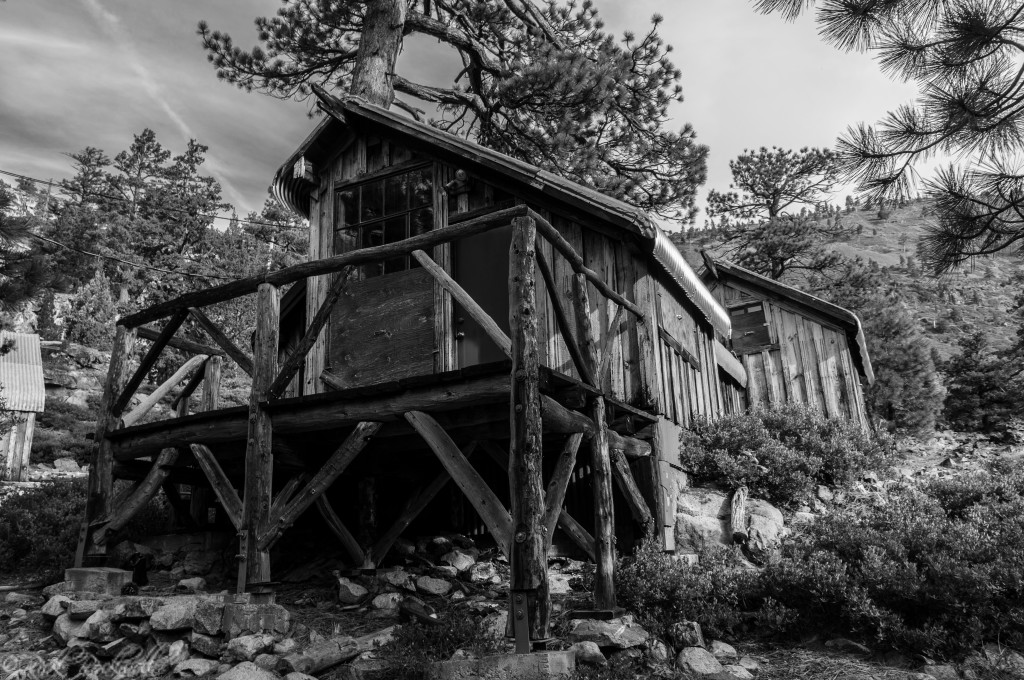 Newspaper articles of the time speak about the atmosphere at Gilmore's resort. According to the
Sacramento Daily Union
, July 15, 1890, the following was
said
about the resort:
 "Nature seems to have spent her energy in perfecting this place for recreation and health, for in addition to all that has been mentioned is an exact counterpart of the famous Buffalo Lithia mineral spring, so celebrated for its medicinal properties. The water caries in solution iron, soda, salt, and lithia, and the rejuvenating influence these waters effect can be demonstrated by experiment better than by description. Altogether this is one of the most popular places in the mountains, and some half a hundred guests, find hospitality extended at the rate of $14 per week. This includes unlimited opportunities for flirting, lots of pie, and the use of a brand new piano."
An article in the August 28, 1886 edition of the
Pacific Rural Press
had this to say about Glen Alpine Springs:
"High up in the glen, at the end of the wagon road, is a summer residence where Mr. Gilmore's daughters furnish excellent refreshment for the hungry tourist; and here is located Glen Alpine Spring, of which we could not hold enough to satisfy us. It seemed to us the most delicious mineral water we have ever tasted… It has a character and sprightliness which cannot be described."
The Sacramento Union
made the following statement about Glen Alpine on November 10, 1888:
"Glen Alpine! A frontispiece of one Nature's books of loveliest life – a sweet picture of quiet glen nestling among the Sierras, and looking up to them trustingly as its only companions."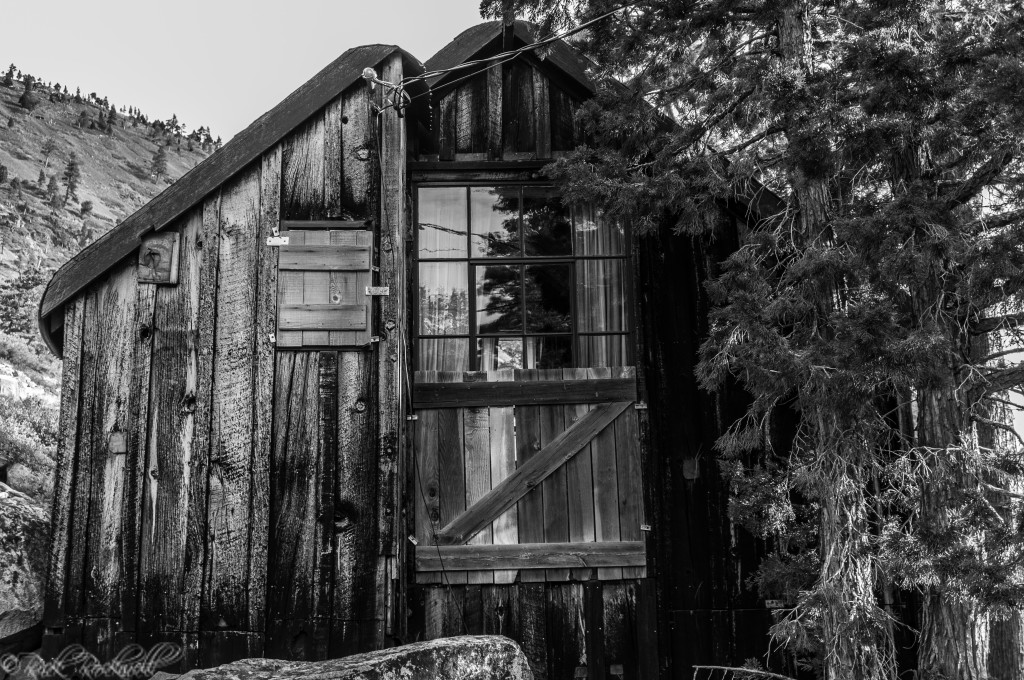 The resort continued to grow into the new century, with new structures, roads and amenities.  The
Los Angeles Herald
, dated August 5, 1909, mentions a new auto road open, extending from Tallac to Glen Alpine Springs. It even noted the first 2-cylinder to make "the climb" was Sandford Bacon's Reo. The lake was always stocked with plenty of fish. In fact, Glen Alpine Springs was one of the first areas to have its own hatchery. From 1905 to 1912, Gilmore's daughter, Susie Pierce, along with Professor W.W. Price, began and operated a small hatchery at the resort as an auxiliary to Tahoe and Tallac's hatcheries.  The small building had a 1,000,000 egg capacity, although they only would hatch a few hundred thousand at a time. The resort received constant positive reviews from visitors for all that it had to offer. Even John Muir himself was quoted saying:
"The Glen Alpine Springs tourist resort seems to be one of the most delightful places in all the famous Tahoe region. From no other valley, as far as I know, may excursions be made in a single day to so many peaks, wild gardens, glacier lakes, glacier meadows, and Alpine groves, cascades, etc."
On Easter Sunday in 1898, Nathan Gilmore passed away. He was laid to rest at the El Dorado Cemetery, beside his wife and his children, overlooking the beautiful mountains at a distance.  His grave epitaph
reads
:
"I will lift up mine eyes unto the hills."
It was said that Nathan Gilmore had claimed that he would be willing to give his beloved land if it meant that the President would make sure the area remained open to the public, as a
forest reservation
.  On April 13, 1899, President McKinley signed a proclamation that allowed for over 136,000 acres to be set aside as The Lake Tahoe Forest Reserve, granting Gilmore's last wish.
Today
In addition to a beautiful hike past Lily Lake and Modjeska Waterfall, you can take a guided tour of the historic resort during late-Spring to early-Fall. To get more information on these weekend docent guided tours – call 530-573-2405. There's also an interpretive center open daily from 10:30am to 3:30 pm mid-June to mid-September.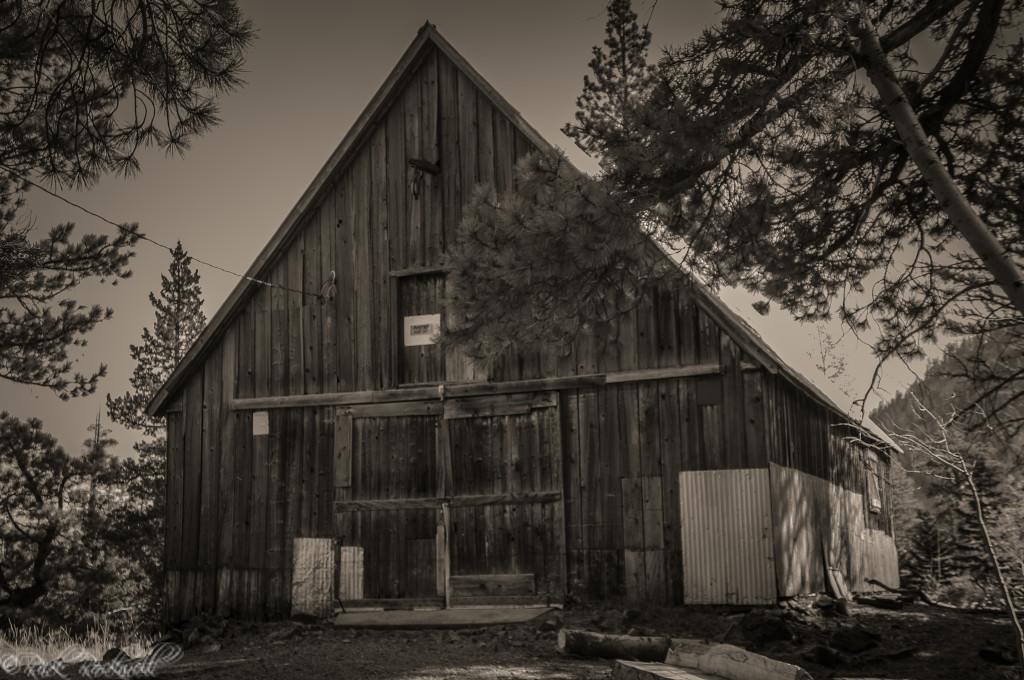 Final Words
The uniqueness of this resort is overlooked by many. It's my hopes that after reading this brief account of the Glen Alpine Springs Resort you will see the historical significance and allow your imagination to run wild when visiting this place. It's a great day hike for historians and beginning hikers. It's also a nice place to stop on your way to further locations like Grass Lake, Mt. Tallac, or even Aloha Lakes. I enjoyed the remnants of this once prominent mountain resort and I appreciate the work that's being done to preserve its history. I look forward to a docent led tour to learn more about the history of this resort and any stories that I've yet to come across online. For more on this region of Lake Tahoe, check out the following articles:
Thanks to my friend
J'amie Rubio
for contributing to this article.
Directions
From Highway 50 – head north on Highway 89 roughly 3 miles until you make a left onto Fallen Leaf Lake Road. This becomes a narrow one lane road that you need to drive carefully on. The road winds around Fallen Leaf Lake for about 3.5 miles until you make a left at the Fallen Leaf Lake fire station onto Glen Alpine Rd. From there the narrow road will take you about .7 miles directly to the Glen Alpine Trailhead and Lily Lake. From here, hike up the trail for roughly 1 mile until reaching the remnants of this historic resort.