National Historic Landmarks in California: Listed by County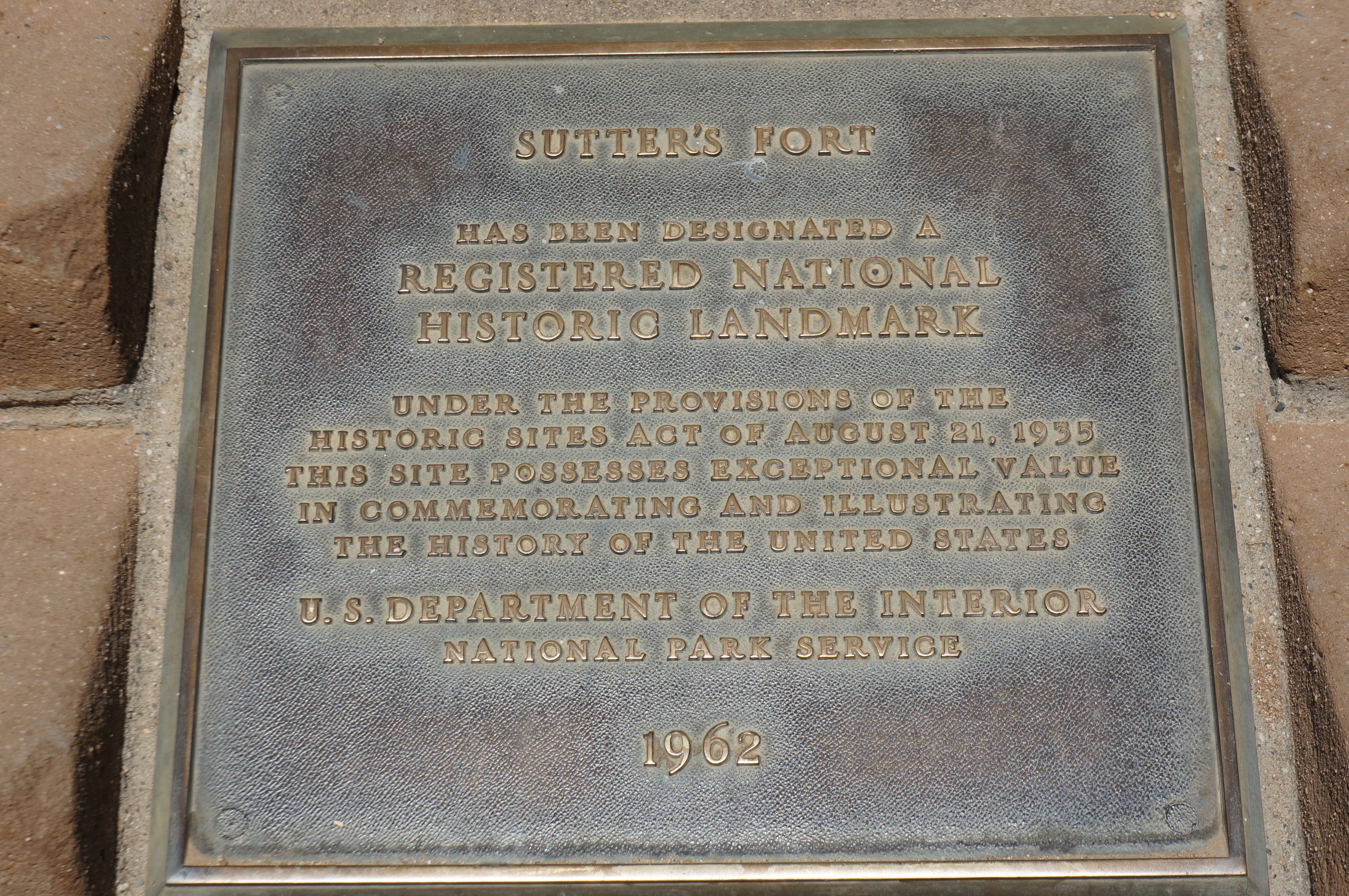 Under the supervision of the National Park Service, there are roughly 2500 National Historical Landmarks in the United States. Of those 2500, roughly 144 of them are found in California. A National Historic Landmark can be defined as a structure, object or place that has a high value of commemorating the history of America. All of these California Historic Landmarks can also be found on the National Registry of  Historic Places.
I have organized these National Historic Landmarks (NHL) both by county and alphabetically. It's my goal to visit all of these locations.
Alphabetical Order

The Abbey, Joaquin Miller House
The Ahwahnee
Alcatraz Island
Alma (scow schooner)
Angelus Temple
Juan de Anza House
Aquatic Park Historic District
Asilomar Conference Grounds
Balboa Park
Balclutha (square-rigger)
Baldwin Hills Village
Hubert H. Bancroft Ranch House
Bank of Italy Building
Aline Barnsdall Complex (Hollyhock House)
Berkeley (ferry)
Big Four House
Bodie Historic District
Borax Lake Site
Bradbury Building
Luther Burbank House and Garden
C.A. Thayer(schooner)
Carmel Mission
Carrizo Plain Archeological District
Jose Castro House
Coloma
Columbia Historic District
Commander's House, Fort Ross
Coso Rock Art District(formerly Big and Little Petroglyph Canyons)
Donner Camp Sites
Drakes Bay Historic and Archeological District
Eames House (Case Study House #8)
Elmshaven (Ellen White House)
Estudillo House
Eureka (double-ended ferry)
USCGC Fir
First Church of Christ, Scientist
James C. Flood Mansion
Folsom Powerhouse
Fort Ross
Fresno Sanitary Landfill
David B. Gamble House
González House
Guajome Ranch House
Hale Solar Observatory
Hanna-Honeycomb House
Harada House
Hearst San Simeon Estate
Hercules (tug)
Lou Henry and Herbert Hoover House
USS Hornet (CVS-12) (aircraft carrier)
Hotel del Coronado
Edwin Hubble House
Jeremiah O'Brien(Liberty ship)
Knight's Ferry Bridge
La Purisima Mission
Lake Merritt Wild Duck Refuge
Lane Victory (victory ship)
Larkin House
Las Flores Adobe
Leconte Memorial Lodge
Lightship WAL-605,Relief
Little Tokyo Historic District
Locke Historic District
Jack London Ranch
Los Alamos Ranch House
Los Angeles Memorial Coliseum
Los Cerritos Ranch House
Lower Klamath National Wildlife Refuge
Manzanar War Relocation Center
Mare Island Naval Shipyard
Marin County Civic Center
Mendocino Woodlands Recreational Demonstration Area
Mission Beach Roller Coaster
Mission Inn
Mission San Miguel Arcángel
Mission Santa Inés
Modjeska House
Monterey Old Town Historic District
John Muir House
New Almaden
Richard M. Nixon Birthplace
Frank Norris Cabin
Nuestra Senora Reina de la Paz
Oak Grove Butterfield Stage Station
Old Customhouse
Old Mission Dam
Old Sacramento Historic District
Old Scripps Building
Old United States Mint
USS Pampanito(submarine)
Paramount Theatre
Parsons Memorial Lodge
Petaluma Adobe
Pioneer Deep Space Station
Point Reyes Lifeboat Station
Pony Express Terminal
Potomac (Presidential yacht)
Presidio of San Francisco
Ralph J. Scott(fireboat)
William C. Ralston Home
Rancho Camulos
Rangers' Club
Rogers Dry Lake
Room 307, Gilman Hall, University of California
Rose Bowl
Royal Presidio Chapel
San Diego Mission Church
San Diego Presidio
San Francisco Bay Discovery Site
San Francisco Cable Cars
San Francisco Civic Center
San Francisco Port of Embarkation, U.S. Army
San Juan Bautista Plaza Historic District
San Luis Rey Mission Church
Santa Barbara County Courthouse
Santa Barbara Mission
Santa Cruz Looff Carousel and Roller Coaster
Santa Monica Looff Hippodrome
Upton Sinclair House
Sonoma Plaza
Space Flight Operations Facility
Space Launch Complex 10
Leland Stanford House
Star of India (bark)
Steedman Estate(Casa del Herrero)
Sutter's Fort
Swedenborgian Church
Tao House
The Forty Acres
Tolowot, Gunther Island Site 67
Tule Lake Segregation Center
Twenty-Five-Foot Space Simulator
Unitary Plan Wind Tunnel
United States Immigration Station, Angel Island
United States Post Office and Court House (James R. Browning U.S. Court of Appeals)
Walker Pass
Wapama (steam schooner)
Warner's Ranch
Watts Towers
Wawona Hotel and Thomas Hill Studio
Well No. 4, Pico Canyon Oil Field
Yuma Crossing and Associated Sites

Amador

The Abbey, Joaquin Miller House
First Church of Christ, Scientist
USS Hornet (CVS-12) (aircraft carrier)
Lake Merritt Wild Duck Refuge
Lightship WAL-605,Relief
Paramount Theatre
Potomac (Presidential yacht)
Room 307, Gilman Hall, University of California

Contra Costa

John Muir House
Tao House

El Dorado

Fresno

Imperial

Tolowot, Gunther Island Site 67

Imperial

Yuma Crossing and Associated Sites

Inyo

Coso Rock Art District(formerly Big and Little Petroglyph Canyons)
Manzanar War Relocation Center

Kern

Nuestra Senora Reina de la Paz
The Forty Acres
Walker Pass
Rogers Dry Lake

Lake

Los Angeles

Angelus Temple
Baldwin Hills Village
Aline Barnsdall Complex (Hollyhock House)
Bradbury Building
Eames House (Case Study House #8)
David B. Gamble House
Hale Solar Observatory
Edwin Hubble House
Lane Victory (victory ship)
Little Tokyo Historic District
Los Angeles Memorial Coliseum
Los Cerritos Ranch House
Ralph J. Scott(fireboat)
Rose Bowl
Santa Monica Looff Hippodrome
Upton Sinclair House
Space Flight Operations Facility
Twenty-Five-Foot Space Simulator
Watts Towers
Well No. 4, Pico Canyon Oil Field

Marin

Drakes Bay Historic and Archeological District
Marin County Civic Center
Point Reyes Lifeboat Station
United States Immigration Station, Angel Island

Mariposa

The Ahwahnee
Leconte Memorial Lodge
Rangers' Club
Wawona Hotel and Thomas Hill Studio

Mendocino

Mendocino Woodlands Recreational Demonstration Area

Modoc

Tule Lake Segregation Center

Mono

Monterey

Asilomar Conference Grounds
Carmel Mission
Larkin House
Monterey Old Town Historic District
Old Customhouse
Royal Presidio Chapel

Napa

Elmshaven (Ellen White House)

Nevada

Orange

Modjeska House
Richard M. Nixon Birthplace

Riverside

Sacramento

Big Four House
USCGC Fir
Folsom Powerhouse
Locke Historic District
Old Sacramento Historic District
Pony Express Terminal
Leland Stanford House
Sutter's Fort

San Benito

Juan de Anza House
Jose Castro House
San Juan Bautista Plaza Historic District

San Bernadino

Pioneer Deep Space Station

San Diego

Balboa Park
Hubert H. Bancroft Ranch House
Berkeley (ferry)
Estudillo House
Guajome Ranch House
Hotel del Coronado
Las Flores Adobe
Mission Beach Roller Coaster
Oak Grove Butterfield Stage Station
Old Mission Dam
Old Scripps Building
San Diego Mission Church
San Diego Presidio
San Luis Rey Mission Church
Star of India (bark)
Warner's Ranch

San Francisco

Alcatraz Island
Alma (scow schooner)
Aquatic Park Historic District
Balclutha (square-rigger)
Bank of Italy Building
C.A. Thayer(schooner)
Eureka (double-ended ferry)
James C. Flood Mansion
Hercules (tug)
Jeremiah O'Brien(Liberty ship)
Old United States Mint
USS Pampanito(submarine)
Presidio of San Francisco
San Francisco Cable Cars
San Francisco Civic Center
San Francisco Port of Embarkation, U.S. Army
Swedenborgian Church
United States Post Office and Court House (James R. Browning U.S. Court of Appeals)
Wapama (steam schooner)

San Luis Obispo

Carrizo Plain Archeological District
Hearst San Simeon Estate
Mission San Miguel Arcángel

San Mateo

William C. Ralston Home
San Francisco Bay Discovery Site

Santa Barbara

González House
La Purisima Mission
Los Alamos Ranch House
Mission Santa Inés
Santa Barbara County Courthouse
Santa Barbara Mission
Space Launch Complex 10
Steedman Estate(Casa del Herrero)

Santa Cruz

Hanna-Honeycomb House
Lou Henry and Herbert Hoover House
New Almaden
Frank Norris Cabin
Unitary Plan Wind Tunnel
Santa Cruz Looff Carousel and Roller Coaster

Siskiyou

Lower Klamath National Wildlife Refuge

Solano

Mare Island Naval Shipyard

Sonoma

Luther Burbank House and Garden
Commander's House, Fort Ross
Fort Ross
Jack London Ranch
Petaluma Adobe
Sonoma Plaza

Stanislaus

Tuolumne

Columbia Historic District
Parsons Memorial Lodge

Ventura