National Historic Places of California: Listed by County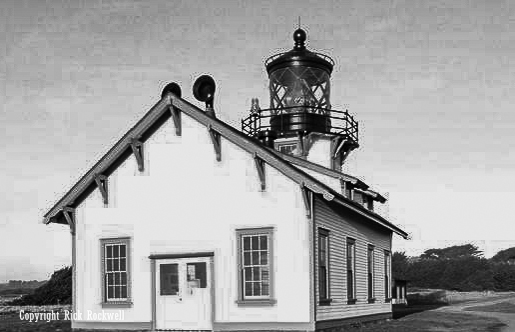 The National Register of Historic Places (NRHP) falls under the supervision of the National Parks Service. In 1966, the National Historic Preservation Act was created to preserve and protect America's history. There are currently, over 2,600 registered National Historic places in the state of California. The following is a list of these historic places, categorized by the counties they are located in:
 

Alameda

10th Street Market 901-921 Washington St.
Abbey, The–Joaquin Miller House Joaquin Miller Rd. and Sanborn Dr.
Alameda City Hall Santa Clara Ave. and Oak St.
Alameda Free Library 2264 Santa Clara Ave.
Alameda High School 2200 Central Ave.
Alameda Veterans' Memorial Building 2203 Central Ave.
Altenheim 1720 MacArthur Blvd.
American Bag Co.–Union Hide Co. 299 Third St.
Anna Head School for Girls 2538 Channing Way
Bachelder, Thomas Foxwell, Barn 1011 Kilkare Rd.
Bank of Italy 2250 1st St.
Berkeley Day Nursery 2031 6th St.
Berkeley High School Campus Historic District 1980 Allston Wy.
Berkeley Hillside Club 2286 Cedar St.
Berkeley Historic Civic Center District Roughly bounded by McKinney Ave., Addison St., Shattuck Ave., and Kittredge St.
Berkeley Public Library 2090 Kittredge St.
Berkeley Women's City Club 2315 Durant Ave.
Boone's University School 2029 Durant Ave.
Bowles Hall Stadium and Gayley Way
California Hall Oxford St.
California Hotel 3443–3501 San Pablo Ave.
California Memorial Stadium Bet. Piedmont Ave., Stadium Rim Way, Cannyon Rd., Bancroft Way and Prospect St.
California Nursery Co. Guest House California Nursery Co., Niles Blvd. at Nursery Ave.
Cameron-Stanford House 1426 Lakeside Dr.
Casa Peralta 384 W. Estudillo Ave.
Chamber of Commerce Building 2140–2144 Shattuck Ave. & 2071–2089 Center St.
Church of the Good Shepherd-Episcopal 1001 Hearst St. at Ninth St.
City Hall 2134 Grove St.
CITY OF OAKLAND (USS HOGA) FDR Memorial Pier, Jack London Sq.
Clay Building 1001–1007 Clay St.
Cloyne Court Hotel 2600 Ridge Rd.
Cohen, Alfred H., House 1440 29th Ave.
College Women's Club 2680 Bancroft Way
Corder Building 2300–2350 Shattuck Ave.
Cowell Memorial Hospital 2215 College Ave.
Croll Building 1400 Webster St.
Doe Memorial Library Oxford St.
Downtown Oakland Historic District Roughly along Broadway from 17th to 11th St.
Drawing Building Hearst Ave., University of California campus
Dunns Block 725 Washington St.
Dunsmuir House Peralta Oaks Ct.
Durant Hall Oxford St.
Eden Congregational Church 1046 Grove Way
Edwards, George C., Stadium Jct. of Bancroft Way and Fulton St., UC Berkeley campus
Elliston 463 and 341 Kilkare Rd.
Faculty Club Oxford St.
Federal Realty Building 1615 Broadway
First Church of Christ, Scientist 2619 Dwight Way
First Presbyterian Church Sanctuary Building 2001 Santa Clara Ave.
First Unitarian Church 2401 Bancroft Way
First Unitarian Church of Oakland 685 14th St.
Founders' Rock Oxford St.
Fox Court 1472–1478 University Ave.
Fox-Oakland Theater 1807–1829 Telegraph Ave.
Garfield Intermediate School 1414 Walnut St.
Giannini Hall Oxford St.
Girton Hall Off College Ave. next to Cowell Hospital, University of California, Berkeley campus
Golden Sheaf Bakery 2069–2071 Addison St.
Greek Orthodox Church of the Assumption 9th and Castro Sts.
Green Shutter Hotel 22650 Main St.
Hagemann Ranch Historic District 455 Olivina Ave.
Harrison and Fifteenth Sts. Historic District 1401–1501 Harrison St., 300–312 14th St., 300–349 15th St.
Havens, Weston, House 255 Panoramic Way
Haviland Hall University of California Campus
Hearst Greek Theatre Oxford St.
Hearst Gymnasium for Women Oxford St.
Hearst Memorial Mining Building Oxford St.
Heathcote–MacKenzie House 4501 Pleasanton Ave.
Heinold's First and Last Chance Saloon 56 Jack London Square
Hilgard Hall Oxford St.
Hillside School 1581 Leroy Ave.
Kahn's Department Store 1501–39 Broadway
Kottinger, John W., Adobe Barn 200 Ray St.
Ladies' Relief Society Children's Home 365 45th St.
Lake Merritt Wild Duck Refuge Lakeside Park, Grand Ave.
LeConte Hall Hearst and Gayley
Liberty Hall 1483–1485 8th St.
Lightship WAL-605, RELIEF Oakland Estuary in Brroklyn Basin
Livermore Carnegie Library and Park 2155 3rd St.
Locke House 3911 Harrison St.
Loring House 1730 Spruce St.
M.V. SANTA ROSA Howard Terminal
Madison Park Apartments 100 9th St.
Main Post Office and Federal Building 201 13th St.
Masonic Temple 2105 Bancroft Way and 2295 Shattuck Ave.
Masonic Temple and Lodge 1329–31 Park St. and 2312 Alameda Ave.
McCrea House 3500 Mountain Blvd.
Meek Mansion and Carriage House 240 Hampton Rd.
Mills Hall Mills College campus
Mission San Jose Mission Blvd. at Washington Blvd.
Montgomery Ward and Company 2825 E. 14th St.
Murphy, D. J., House 291 McLeod St.
Naval Air Station Alameda Historic District NAS Alameda
Niles Canyon Transcontinental Railroad Historic District Railway corridor from Niles to Pleasanton
North Gate Hall Oxford St.
Oakland City Hall 1421 Washington St.
Oakland Free Library–23rd Avenue Branch 1449 Miller Ave., 2347 E. 15th St.
Oakland Free Library–Alden Branch 5205 Telegraph Ave., 500 52nd St.
Oakland Free Library–Golden Gate Branch 5606 San Pablo Ave., 1098 56th St.
Oakland Free Library–Melrose Branch 4805 Foothill Blvd., 1738 48th Ave.
Oakland Hotel 260 13th St.
Oakland Iron Works-United Works, and the Remillard Brick Company 552–592 2nd St.
Oakland Public Library 659 14th St.
Oakland Waterfront Warehouse District Roughly bounded by I-880, Madison St., 2nd St., and Webster St.
Oakland YWCA Building 1515 Webster St.
Olsen, Donald and Helen, House 771 San Diego Rd
Pacific Gas & Electric Company Building 1625 Clay and 551 Seventeenth Sts.
Pacific Press Building 1117 Castro St.
Panoramic Hill Panoramic Wy, Canyon Rd., Mosswood, Orchard Ln., Arden Rd.
Paramount Theatre 2025 Broadway
Pardee House 672 11th St.
Park Street Historic Commercial District Roughly bounded by Oak St., Park, Lincoln, and Encinal Aves.
Patterson, George Washington, Ranch–Ardenwood 34600 Newark Blvd.
Peralta House 561 Lafayette Ave.
Peralta, Antonio Maria, House 2465 34th Ave.
Peterson House 1124 Talbot Ave.
Phi Delta Theta Chapter House 2717 Hearst Ave.
Ravenswood S of Livermore on Arroyo Rd.
Remar Bakery 1010 46th St.
Room 307, Gilman Hall, University of California University of California at Berkeley campus
Sather Gate and Bridge U.C.Berkeley
Sather Tower Oxford St.
Security Bank and Trust Company Building 1000 Broadway
Senior Hall University of California, Berkeley campus
South Berkeley Community Church 1802 Fairview St.
South Hall Oxford St.
St. John's Presbyterian Church 2640 College Ave.
St. Joseph's Basilica 1109 Chestnut St.
St. Raymond's Church 6600 Donlon Way
State Asylum for the Deaf,Dumb and Blind Bounded by Dwight Way, City line, Derby and Warring Sts.
Studio Building 2045 Shattuck Ave.
The Bellevue-Staten 492 Staten Ave.
Thorsen, William R., House 2307 Piedmont Ave.
Toverii Tuppa 1819 10th St.
Treadwell Mansion and Carriage House 5212 Broadway
Trinity Church 525 29th St.
Tupper and Reed Building 2275 Shattuck Ave.
U.S. Post Office 2000 Milvia St.
Union Iron Works Powerhouse 2308 Webster St.
Union Iron Works Turbine Machine Shop 2200 Webster St.
University Art Museum 2626 Bancroft Way
University High School 5714 Martin Luther King Jr. Way
University House Oxford St.
USS POTOMAC (yacht) 1660 Embarcadero
Washington Union High School 38442 Fremont Blvd.
Wellman Hall Oxford St.
Wetmore House 342 Bonita Ave.
Wheeler Hall Oxford St.
White Mansion 604 E. 17th St.
Women's Athletic Club of Alameda County 525 Bellevue Ave.

Alpine

Alpine County Courthouse 14777 CA 89
Webster Schoolhouse, Old 135 School St.

Amador

Amador County Hospital Building 708 Court St.
Butterfield, John A., House 115 Broadway
Chichizola Family Store Complex 1316–1330 Jackson Gate Rd.
DePue, Grace Blair, House and Indian Museum 215 Court St.
Fiddletown Off CA 49
Five Mile Drive–Sutter Creek Bridge Five Mile Drive
Indian Grinding Rock Address Restricted
Ione City Centenary Church 150 W. Marlette St.
Jackson Downtown Historic District Roughly along Main St. from 215 Main St. to 14 Broadway
Kennedy Mine Historic District 12594 Kennedy Mine Rd.
Kennedy Tailing Wheels Jackson Gate Rd.
Kirkwood Lake Tract 1/2 mile N. of CA 88 along the shoreline of Lake Kirkwood on the Eldorado National Forest
Knight's Foundry and Shops 13 Eureka St.
Paugh, William J., House 406 Pitt St.
Preston Castle N of Ione on Preston Ave.
Saint Sava Serbian Orthodox Church 724 N. Main
Scully Ranch Marlette St.
St. George Hotel 2 Main St.
Sutter Creek Grammar School Between Broad and Cole Sts.

Butte

Allen–Sommer–Gage House 410 Normal St.
Bidwell Mansion Sowillenno Ave.
Centerville Schoolhouse 2 mi. NE of Paradise on Humbug Rd.
Chapman, A. H., House 256 E. 12th St.
Durham, W. W., House 2280 Durham–Dayton Rd.
Forks of Butte Address Restricted
Hazel Hotel 850, 860, 880, 890 Hazel St., and 602,608, 620 Kentuckey
Honey Run Covered Bridge Honey Run Humbug Rd.
Inskip Hotel 6 mi. N of Stirling on Skyway (Old Humbug Rd.)
Lee, Fong, Company Address Restricted
Magalia Community Church Stirling Hwy.
Mud Creek Canyon Address Restricted
Oroville Carnegie Library 1675 Montgomery St.
Oroville Chinese Temple 1500 Broderick St.
Oroville Commercial District (old) Montgomery, Myers and Huntoon Sts. and Miner Alley
Oroville Inn 2066 Bird St.
Patrick Ranch House 3 mi. SE of Chico off U.S. 99E
Patrick Rancheria Address Restricted
Silberstein Park Building 426, 430, 434 Broadway
South of Campus Neighborhood Bounded by W. 2nd, Normal, W. 6th and Cherry Sts.
Southern Pacific Depot 430 Orange St.
St. John's Episcopal Church 230 Salem St.
Stansbury House 307 W. 5th St.
State Theatre 1489 Myers St.
US Post Office–Chico Midtown Station 141 W. 5th St.
US Post Office–Oroville Main 1735 Robinson St.

Calaveras

Altaville Grammar School 125 N. Main St.
Angels Hotel Main St. at Birds Way
Calaveras County Bank 1239 Main St.
Calaveras County Courthouse Main St.
Choy, Sam, Brick Store Bird Way
Copperopolis Armory 695 Main St.
Copperopolis Congregational Church 411 Main St.
Douglas Flat School NE of Vallecito on SR 4
Honigsberger Store 665 Main St.
Murphys Grammar School Jones St.
Murphys Hotel Main and Algiers Sts.
Reed's Store 679 Main St.
Synder, John J., House 247 W. St. Charles St.
Thorn House 87 E. St. Charles St.
Utica Mansion 1103 Bush St.

Colusa

Cecil Ranch 1840 CA 45
Colusa Carnegie Library 260 Sixth St.
Colusa Grammar School 425 Webster St.
Colusa High School and Grounds 745 10th St.
Grand Island Shrine 8 mi. S of Colusa on CA 45
Nowi Rancheria Address Restricted

Contra Costa

Alvarado Park Jct. of Marin and Park Aves.
Atchison Village Defense Housing Project, Cal. 4171-x Roughly bounded by MacDonald Ave., Ohio St., First St., and Garrard Blvd.
Bank of Pinole 2361 San Pablo Ave.
Black Diamond Mines Somersville Rd. SE of Antioch
Buehler, Maynard and Katharine, House 6 Great Oak Circle
CA-CCO-548/H Address Restricted
Clayton Vineyards-DeMartini Winery 5919 Clayton Rd.
Contra Costa County Courthouse Block 625 Court St.
Contra Costa County Hall of Records 725 Court St.
Danville Southern Pacific Railroad Depot 355 Railroad Ave.
Dollar, Robert Stanley Sr., House 1015 Stanley Dollar Dr.
East Brother Island Light Station On East Brother Island W of Point San Pablo
Eugene O'Neill National Historic Site 1.5 mi. W of Danville
Fernandez, Bernardo, House 100 Tennent Ave.
Ford Motor Company Assembly Plant 1414–1422 Harbour Way, S.
Forest Home Farms 19953 San Ramon Valley Blvd.
Galindo, Don Francisco, House 1721 Amador Ave.
Hard, Roswell Butler, House 815 W. First St.
Hendrick, William T., House 218 Center Ave.
Hercules Village Kings, Railroad, Santa Fe and Hercules Aves., Talley Way, Bay and Pinole Sts.
Hershell-Spillman Merry-Go-Round E of Berkeley in Tilden Regional Park
John Muir National Historic Site 4202 Alhambra Ave.
Marsh, John, House 6 mi. W of Byron on Marsh Creek Rd.
Martinez City Library 740 Court St.
Martinez Downtown Post Office 815 Court St.
Memorial Hall Pomona St. at Alexander Ave.
Merrill, Charles W., House 407 Camino Sobrante
Moraga Adobe 24 Adobe Lane
New Hotel Carquinez 410 Harbour Way
Old Borges Ranch 1035 Castlerock Rd.
Pacheco, Don Fernando, Adobe 3119 Grant St.
Point Richmond Historic District Off CA 17
Port Chicago Naval Magazine National Memorial 4202 Alhambra Ave.
Port Costa School Plaza El Hambre
Richmond Shipyard Number Three Point Potrero
Riverview Union High School Building 1500 W. 4th St.
Rodgers, Patrick, Farm 315 Cortsen Rd.
Rosie the Riveter–World War II Home Front National Historical Park Shipyards of Richmond
Shadelands Ranch House 2660 Ygnacio Valley Rd.
Shannon–Williamson Ranch RR 1/Lone Tree Way
SS Red Oak Victory (victory ship) 1500 Dornan Dr, Terminal One, Port of Richmond
Tao House 1.5 mi. W of Danville
Tassajara One Room School 1650 Finley Rd.
Tucker House 110 Escobar St.
Winehaven Point Molate

Del Norte

BROTHER JONATHAN (Shipwreck Site) About 4.5 mi. W of Pt. St. George
Cresent City Lighthouse A St., Battery Point Island
Endert's Beach Archeological Sites Address Restricted
Gasquet Ranger Station Historic District 10600 CA 199
Mus-yeh-sait-neh Village and Cultural Landscape Property Address Restricted
Old Requa Address Restricted
O'Men Village Site Address Restricted
Point St. George Site Address Restricted
Radar Station B-71 W of Klamath
Redwood Highway W of Klamath
St. George Reef Light Station NW Seal Rock, approximately 6 nautical mi. off coast from Point St. George
Yontocket Historic District Address Restricted

El Dorado

Baldwin Estate NW of US 50 and CA 89 jct. on N side of CA 89
Bayley Hotel N of Pilot Hill on CA 49
Coloma 7 mi. NW of Placerville on CA 49
Combellack-Blair House 3059 Cedar Ravine
Confidence Hall 487 Main St.
Crawford Ditch Address Restricted
Eddy Tree Breeding Station 2480 and 2500 Carson Rd.
Episcopal Church of Our Saviour 2979 Coloma St.
Fountain-Tallman Soda Works 524 Main St.
Hattie (Gold Bug), Priest and Silver Pine Mines and Stampmill 2501 Bedford Ave.
Heller Estate NW of US 50 and CA 89 jct. on N side of CA 89
Lombardo Ranch 1709 Carson Rd.
Pearson, John, Soda Works 594 Main St.
Pope Estate NW of US 50 and CA 89 jct. on N side of CA 89
Sugar Pine Point State Park 3 mi. S of Homewood on CA 89
Tahoe Meadows US 50 between Ski Run Blvd. and Park Ave.
Vikingsholm 10001 Emerald Bay Rd.
Wakamatsu Tea and Silk Colony Farm 941 Cold Springs Rd.

Fresno

Bank of Italy 1015 Fulton Mall
Ben Gefvert Ranch Historic District 4770 W Whites Bridge Rd
Birdwell Rock Petroglyph Site Address Restricted
Brix, H. H., Mansion 2844 Fresno St.
Coalinga Polk Street School S. 5th and E. Polk Sts.
Dinkey Creek Bridge Off Dinkey Creek Rd., W of Camp Fresno, Sierra National Forest
Einstein House 1600 M St.
Forestiere Underground Gardens 5021 W. Shaw Ave.
Fresno Bee Building 1555 Van Ness Ave.
Fresno Brewing Company Office and Warehouse 100 M St.
Fresno County Hall of Records 2281 Tulare St.
Fresno Memorial Auditorium 2425 Fresno St.
Fresno Republican Printery Building 2130 Kern St.
Fresno Sanitary Landfill West and Jensen Aves.
Gamlin Cabin NW of Wilsonia
Holy Trinity Armenian Apostolic Church 2226 Ventura St.
Hotel Californian 851 Van Ness Ave.
Kearney, M. Theo, Park and Mansion 7160 Kearney Blvd.
Kindler, Paul, House 1520 E. Olive Ave
Knapp Cabin W of Cedar Grove in Kings Canyon National Park
Maulbridge Apartments 2344 Tulare St.
Meux House 1007 R St.
Old Administration Building, Fresno City College 1101 University Ave.
Old Fresno Water Tower 2444 Fresno St.
Orange Cove Santa Fe Railway Depot 633 E. Railroad Ave.
Pantages, Alexander, Theater 1400 Fulton St.
Physicians Building 2607 Fresno St.
Reedley National Bank 1100 G St.
Reedley Opera House Complex 10th and G Sts.
Rehorn House 1050 S St.
Romain, Frank, House 2055 San Joaquin St.
San Joaquin Light & Power Corporation Building 1401 Fulton St.
Santa Fe Hotel 935 Santa Fe Ave.
Santa Fe Passenger Depot 2650 Tulare St.
Shorty Lovelace Historic District E of Pinehurst on Kings Canyon National Park
Southern Pacific Passenger Depot 1033 H St.
Stoner House 21143 E. Welson Ave.
Tower Theatre 1201 N. Wishon Ave.
Twining Laboratories 2527 Fresno St.
Warehouse Row 722, 744, and 764 P St.
Y.W.C.A. Building 1660 M St.

Glenn

Gianella Bridge CA 32
US Post Office–Willows Main 315 W. Sycamore St.

Humbolt

Alford–Nielson House 1299 Main St.
Andreasen, F. W.–John Rossen House Port Kenyon Rd. and Bush St.
Bald Hills Archeological District Address Restricted
Bald Hills Archeological District Extension (Boundary Increase) Address Restricted
Bank of Eureka Building 240 E St.
Bank of Loleta 358 Main St.
Benbow Inn 445 Lake Benbow Dr.
Berding, A., House 455 Ocean Ave.
Carlotta Hotel Central Ave.
Carnegie Free Library 636 F St.
Chapman, John G., House 974 10th St.
Clark, William S., House 1406 C St.
Cottrell, John A., House 1228 C St.
De-No-To Cultural District Address Restricted
Eureka Historic District Roughly, First, Second and Third Sts., between C and N Sts.
Eureka Inn 7th and F Sts.
Eureka Theatre 612 F. St.
Fern Cottage Historic District 2099 Centerville Rd.
Fernbridge CA 211
Ferndale Main Street Historic District 300–580 Main, 330 Ocean and 207–290 Francis Sts.
Ferndale Public Library 807 Main St.
First and F Street Building 112 F St.
Grizzly Bluff School E of Ferndale on Grizzly Bluff Rd
Gunther Island Site 67 Address Restricted
Gushaw-Mudgett House 820 9th St.
Holy Trinity Church Parker and Hector St.
Hoopa Valley Adobe Campus St
Hotel Arcata 708 9th St.
Humboldt Bay Life-Saving Station S of Samoa on Samoa Rd
Humboldt Bay Woolen Mill 1400 Broadway
Jacoby Building 791 8th St.
Janssen, E., Building 422 1st St.
Lower Blackburn Grade Bridge NW of Bridgeville on CA 36
McDonald, D. C., Building 108 F St.
McFarlan, George, House 1410 2nd St.
Odd Fellows Hall 123 F St.
Old Jacoby Creek School 2212 Jacoby Creek Rd.
Phillips House 71 E. Seventh St.
Prairie Creek Fish Hatchery Milepost 124.83 on US 101, N of Orick
Punta Gorda Light Station 10.5 mi. SW of Petrolia
Pythian Castle 1100 H St.
Rectory, Catholic Church of the Assumption 563 Ocean Ave.
Ricks, Thomas F., House 730 H St.
Schorlig House 1050 12th St.
Shaw House 703 Main St.
Simpson–Vance House 904 G St.
Stone House 902 Fourteenth St.
Sweasey Theater–Loew's State Theater 412 G St.
Trinidad Head Light Station Trinidad Head
Tsahpek Address Restricted
U.S. Post Office and Courthouse 5th and H Sts.
Washington School 1910 California St.
Whaley House 1395 H St.
Zanone, Magdalena House 1604 G St.

Imperial

Calexico Carnegie Library 420 Heber Ave.
Desert View Tower SW of Ocotillo
Southwest Lake Cahuilla Recessional Shoreline Archeological District Address Restricted
Spoke Wheel Rock Alignment Address Restricted
Stonehead (L-7) Address Restricted
US Inspection Station–Calexico 12 Heffernan Ave.
US Post Office–El Centro Main 230 S. 5th St.
Winterhaven Anthropomorph (L-8) Address Restricted
Winterhaven Anthropomorph and Bowknot, L-9 Address Restricted
Yuha Basin Discontiguous District Address Restricted

Inyo

Archeological Site CA-INY-134 Address Restricted
Coso Hot Springs Address Restricted
Coso Rock Art District Address Restricted
Coso Rock District Address Restricted
Death Valley Junction Historic District CA 127 and CA 190
Death Valley Scotty Historic District NE of Olancha on CA 72 in Death Valley National Monument
Eagle Borax Works Death Valley National Monument
Fossil Falls Archeological District Address Restricted
Harmony Borax Works Death Valley National Monument
Inyo County Courthouse 168 N. Edwards St.
Laws Narrow Gauge Railroad Historic District NE of Bishop
Leadfield Death Valley National Monument on Titus Canyon Trail
Manzanar War Relocation Center, National Historic Site 6 mi. S of Independence on CA 395
Pawona Witu Address Restricted
Reilly Address Restricted
Saline Valley Salt Tram Historic Structure N of Keeler between Gordo Peak and New York Butte
Skidoo Death Valley National Monument, Wildrose District

Kern

Bakersfield California Building 1707 Eye St.
Bandit Rock SW of Inyokern near jct. of CA 14 and 178
Burro Schmidt's Tunnel Address Restricted
Errea House 311 S. Green St.
First Baptist Church 1200 Truxtun Ave.
Fort Tejon 3 mi. NW of Lebec
Fort, The Ash and Lincoln Sts.
Green Hotel 530 James St.
Gross, Courtlandt, House 18600 Courtlandt Ct.
Jastro Building 1800 19th St.
Kern Branch, Beale Memorial Library 1400 Baker St.
Last Chance Canyon Address Restricted
Long Canyon Village Site Address Restricted
Nuestra Senora Reina de la Paz 29700 Woodford-Tehachapi Rd.
Rogers Dry Lake Edwards Air Force Base
Santa Fe Passenger and Freight Depot 150 Central Valley Hwy.
Shafter Research Station 17053 Shafter Ave.
Tehachapi Railroad Depot 101 W. Tehachapi Blvd.
Tevis Block 1712 19th St.
The Forty Acres 30168 Garces Highway
Walker Pass 60 mi. NE of Bakersfield on CA 178
Wasco Union High School Auditorium 1900 Seventh St.
Weedpatch Camp 8305 Sunset Blvd.

Kings

Hanford Carnegie Library 109 E. 8th St.
Kings County Courthouse 114 W. 8th St.
Taoist Temple No. 12 China Alley
Witt Site Address Restricted

Lake

Anderson Marsh Archeological District Address Restricted
Archeological Site No. Ca-Lak-711 Address Restricted
Borax Lake–Hodges Archeological Site Address Restricted
Cache Creek Archeological District Address Restricted
Lake County Courthouse 255 N. Main St.
Lakeport Carnegie Library 200 Park St.
Patwin Indian Site Address Restricted

Lassen

Bruff's Rock Petroglyph Site Address Restricted
Lassen County Court House Courthouse Square
Roop's Fort N. Weatherlow St.
Standish Hall 718-820 US 395 E
Susanville Railroad Depot 461 Richmond Rd.
Willow Creek Rim Archeological District Address Restricted

Los Angeles

27th Street Historic District Along 27th St.
500 Varas Square–Government Reserve Address Restricted
52nd Place Historic District Along E. 52nd Pl.
Adamson House 23200 W. Pacific Coast Highway
Adobe Flores 1804 Foothill St.
Al Malaikah Temple 655 W. Jefferson Blvd.
Alexander Theatre 216 N. Brand Blvd.
Alvarado Terrace Historic District Alvarado Terr., Bonnie Brae and 14th Sts.
American Trona Corporation Building Pacific Ave.
Andalusia 1471-1475 Havenhurst Dr.
Anderton Court Shops 332 N.Rodeo Dr.
Angels Flight Railway Hill St.
Angelus Funeral Home 1010 E. Jefferson Blvd.
Angelus Mesa Branch 2700 W. Fifty-second St.
Angelus Temple 1100 Glendale Blvd.
Antelope Valley Indian Museum 15701 East Ave.
Ard Eevin 851 W. Mountain St.
Arroyo Seco Parkway Historic District CA 110 from 4-Level Interchange in Los Angeles to East Glenarm St in Pasadena
Atchison, Topeka, and Santa Fe Railroad Station 110 W. 1st St.
Atchison, Topeka, and Santa Fe Railway Steam Locomotive No. 3751 2435 E. Washington Blvd.
Auditorium 2200 W. Carson
Avenel Cooperative Housing Project 2839-2849 Avenel St.
Aztec Hotel 311 W. Foothill Blvd.
Azusa Civic Center 213 Foothill Blvd.
Bailey, Jonathan, House 13421 E. Camilla St.
Baldwin Hills Village 5300 Village Green
Banning House 401 E. M St.
Barnsdall, Aline, Complex 4800 Hollywood Blvd.
Batchelder House 626 S. Arroyo Blvd.
Battery John Barlow and Saxton Fort MacArthur
Battery Osgood-Farley Fort MacArthur Upper Reservation
Bekins Storage Co. Roof Sign 511 S. Fair Oaks Ave.
Bentz, Louise C., House 657 Prospect Blvd.
Bernard, Susana Machado, House and Barn 845 S. Lake St.
Beverly Hills Women's Club 1700 Chevy Chase Dr.
Beverly Wilshire Hotel 9528 Wilshire Blvd.
Blacker, Robert R., House 1177 Hillcrest Ave.
Blinn, Edmund, House 160 N. Oakland Ave.
Board of Trade Building 111 W. 7th St.
Bolton Hall 10116 Commerce Ave.
Bolton, Dr. W. T., House 370 W. Del Mar Blvd.
Bonnie Court 140 S. Bonnie Ave.
Boulevard Heights Historic District 658-899 S. Bronson Ave.
Bowen Court 539 E. Villa St.
Boyle Hotel–Cummings Block 101-105 N. Boyle Ave.
Bradbury Building 304 S. Broadway
Bradbury House 102 Ocean Way
Bricker Building, The 1671 Northern Western Ave
Bristol–Cypress Historic District 438-516 Cypress Ave.,
Britt, Eugene W., House 2141 W. Adams Blvd.
Broadway Theater and Commercial District 300–849 S. Broadway
Broadway Theatre and Commercial District (Boundary Increase) 242, 248-260, 249-259, 900-911,908-910, 921-937, 930-947 S. Broadway
Brockman Building and New York Cloak and Suit House (annex) 520 W. 7th St. and 708 S. Grand Ave.
Bryan Court 427 S. Morengo Ave.
Bryson Apartment Hotel 2701 Wilshire Blvd.
Building at 816 South Grand Avenue 816 S. Grand Ave.
Bullock's Pasadena 401 S. Lake Ave.
Bullock's Wilshire Building 3050 Wilshire Blvd.
Bunche, Ralph J., House 1221 E. 40th Pl.
Bungalow Court at 1516 N. Serrano Ave 1516-1528 1/2 N. Serrano Ave
Bungalow Court at 1544 N. Serrano Avenue 1544-1552 N Serrano Ave
Bungalow Court at 1554 N. Serrano Avenue 1554-1576 N. Serrano Ave
Bungalow Court at 1721 N. Kingsley Drive 1721-1729 1/2 N Kingsley Dr
Bungalow Heaven Historic District Roughly bounded by N. Mentor Ave.,E. Orange Grove Blvd.,E. Washington Blvd.,N. Michigan & N. Chester Aves.
Cahuenga Branch 4591 W. Santa Monica Blvd.
CA-LAN-1258 Address Restricted
CA-LAN-1302 Address Restricted
CA-LAN-1946 Address Restricted
CA-LAN-441 Address Restricted
CA-LAN-540 Address Restricted
California Club, The 538 S Flower St
Campo de Cahuenga 3919 Lankershim Blvd.
Carroll Avenue, 1300 Block Carroll Ave. between Edgeware and Douglas Sts.
Casa de Parley Johnson 7749 Florence Ave.
Casa de Rosas 2600 S. Hoover St.
Case Study House No. 1 10152 Toluca Lake Ave.
Case Study House No. 10 711 S. San Rafael Ave.
Case Study House No. 16 1811 Bel Air Rd.
Case Study House No. 18 199 Chautauqua Blvd.
Case Study House No. 20 2275 N. Santa Rosa Ave.
Case Study House No. 21 9038 Wonderland Park Ave.
Case Study House No. 22 1635 Woods Dr.
Case Study House No. 9 205 Chautauqua Blvd.
Catholic-Protestant Chapels, Veterans Administration Center Eisenhower Ave.
Cedar Avenue Complex 44843 (44855), 44845 and 44851 Cedar Ave., 606 Lancaster Blvd., and Old Jail (no address)
Centinela Adobe 7634 Midfield Ave.
Charmont Apartments 330 California Ave.
Chateau Colline 10335 Wilshire Blvd.
Christmas Tree Lane Santa Rosa Ave. between Woodbury Ave. and Altadena Dr.
Citizens Publishing Company Building 9355 Culver Blvd.
City Hall–City of Burbank 275 E. Olive Ave.
Civic Center Financial District E. Colorado Blvd. and Marengo Ave.
Clark, Mary Andrews, Memorial Home 306–336 S. Loma Dr.
Clarke Estate 10211 Pioneer Blvd.
Club Casa Del Mar 1910 Ocean Ave.
Colonial Court 291-301 N. Garfield Ave.
Colonial House 1416 N. Havenhurst Dr.
Colorado Street Bridge Colorado Blvd.
Community Clubhouse 1200 N. Vista St.
Congregation B'nai B'rith 3663 Wilshire Blvd.
Congregation Talmud Torah of Los Angeles 247 N. Breed St.
Cooper Arms 455 E. Ocean Blvd.
Cosby, James Fielding, House 510 Locke Haven St.
Cottage Court 642-654 S. Margeno Ave.
Court 497-503 1/2 N. Madison Ave.
Court 744-756 1/2 S. Marengo Ave.
Court 732-744 Santa Barbara St.
Court at 1274–1282 North Raymond Avenue 1274–1282 N. Raymond Ave.
Court at 275 North Chester Avenue 275 N. Chester Ave.
Court at 533–549 North Lincoln Avenue 533–549 N. Lincoln Ave.
Court at 638–650 North Mar Vista Avenue 638–650 N. Mar Vista Ave.
Court at 940–948 North Raymond Avenue 940–948 N. Raymond Ave.
Crank House 2186 Crary St.
Crossroads of the World 6671 Sunset Blvd.
Culbertson, Cordelia A., House 1188 Hillcrest Ave.
Culver Hotel 9400 Culver Blvd.
Cypress Court 623-641 N. Madison Ave.
Dana, Richard Henry, Branch 3320 Pepper St.
De Neve, Felipe, Branch 2820 W. Sixth St.
Denham, Mary E., House 297 S. Orange Grove Blvd.,
Derby, James Daniel, House 2535 E. Chevy Chase Dr.
DeWenter Mansion, Guest House and Grounds 6100 Brydon Rd.
Diamond Apartments 321 Diamond St.
Doheny Estate/Greystone 905 Loma Vista Dr.
Dominguez Ranch Adobe 18127 S. Alameda St.
Don Carlos Court 374-386 S. Marengo Ave.
Drum Barracks 1053 Carey St.
Eagle Rock Branch Library 2224 Colorado Blvd.
Eames House 203 N Chautauqua Blvd.
Ebell of Los Angeles 743 S. Lucerne Blvd.
Edison Historic District 611, 637, and 500 blk. of W. Second St.
El Cabrillo 1832-1850 N. Grace Ave.
El Greco Apartment 817 N. Hayworth Ave.
El Molino Viejo 1120 Old Mill Rd.
Emery, Katherine Estate 1155 Oak Grove Ave
Engine Co. No. 27 1355 N. Cahuenga Blvd.
Engine Company No. 28 644–646 S. Figuara St
Engine House No. 18 2616 S. Hobart Blvd.
Ennis House 2607 Glendower Ave.
Episcopal Church of the Ascension 25 E. Laurel Ave.
Euclid Court 545 S. Euclid Ave.
Evanston Inn 385-395 S. Marengo Ave.
Executive Office Building, Old Warner Brothers Studio 5800 Sunset Blvd.
Exposition Park Rose Garden Exposition Park, jct. of Exposition Blvd. and Vermont Ave.
Farnsworth, Gen. Charles S., County Park 568 E. Mt. Curve Ave.
Federal Reserve Bank of San Francisco 409 W. Olympic Blvd.
Fenyes Estate 470 W. Walnut St. & 160 N. Orange Grove Blvd.
Fern Avenue School 1314 Fern Ave.
Fire Station No. 14 3401 S. Central Ave.
Fire Station No. 23 225 E. 5th St.
Fire Station No. 30–Engine Company No. 30 1401 S. Central Ave.
First Congregational Church of Long Beach 241 Cedar Ave.
First National Bank of Long Beach 101–125 Pine Ave.
First Trust Building and Garage 587–611 E. Colorado Blvd. and 30-44 N. Madison Ave.
Foothill Boulevard Milestone (Mile 11) S side of E. Colorado Blvd., W of jct. with Holliston Ave.
Ford Place Historic District 110-175 N Oakland Ave; 450-465 Ford Place; 144 N Los Robles Ave
Fox Theatre Inglewood 115 N. Market St.
Fox Wilshire Theatre 8440 Wilshire Blvd.
Frank, Richard and Mary Alice, House 919 La Loma Rd.
Freeman, Rose Graham and James Allen, House 1330 Hillcrest Ave.
Freeman, Samuel, House 1962 Glencoe Way
Fremont, John C., Branch 6121 Melrose Ave.
Friday Morning Club 938-940 S. Figueroa St.
Friendship Baptist Church 80 W. Dayton St.
Gamble House 4 Westmoreland Pl.
Gano, Peter, House 718 Crescent Ave.
Garbutt House 1809 Apex Ave.
Garfield Building 403 W. 8th St.
Garfield House 1001 Buena Vista St.
Garment Capitol Building 217 E. 8th St.
Gartz Court 270 N. Madison
General Petroleum Building 612 S. Flower St.
Gerry Building 910 S. Los Angeles St.
Gill, Merwyn C., House 1385 El Mirador Dr.
Glassell Park Elementary School 2211 West Avenue 30
Glendale Southern Pacific Railroad Depot Gardena Ave., jct. with W. Cerritos Ave.
Glendale Young Men's Christian Association 140 N. Louise St.
Glendora Bougainvillea Bennett and Minnesota Aves.
Golden Gate Theater 5170-5188 E. Whittier Blvd.
Golden State Mutual Life Insurance Building 4261 S. Central Ave.
Granada Shoppes and Studios 672 S. Lafayette Park Pl.
Green–Rankin–Bembridge House 953 Park Circle Dr.
Greenwood, Barbara, Kindergarten Hacienda Pl. and McKinley Ave.
Grey, Zane, Estate 396 E. Mariposa St.
Guaranty Building 6331 Hollywood Blvd
Hacienda Arms Apartments 8439 Sunset Blvd.
Hackett, Edward Alexander Kelley, House 1317 S. Westlake Ave.
Hafley, Olan G. and Aida T., House 5561 E. La Pasada St.
Hale House Heritage Sq., 3800 N. Homer St., Highland Park
Hale Solar Laboratory 740 Holladay Rd.
Halifax Apartments 6376 Yucca St.
Hangar One 5701 W. Imperial Hwy.
Harnetiaux Court 48 N. Catalina Ave.
Hartwell, John S. House 423 Lincoln Ave.
Haskett Court 824–834 E. California Blvd.
Hawkins–Nimocks Estate-Patricio Ontiveros Adobe 12100 Telegraph Rd.
Heinsbergen Decorating Company Building 7415 Beverly Blvd.
Hermitage 2121 Monte Vista St.
Highland Park Masonic Temple 104 N. Avenue 56
Highland Park Police Station 6045 York Blvd.
Highland–Camrose Bungalow Village Jct. Highland and Camrose Ave.
Hillmont 1375 E. Mountain St.
Holly Street Livery Stable 110 E. Holly St
Hollywood Boulevard Commercial and Entertainment District 6200-7000 Hollywood Blvd., N. Vine St., N. Highland Ave. and N. Ivar St.
Hollywood Cemetery 6000 Santa Monica Blvd.
Hollywood High School Historic District 1521 N. Highland Ave.
Hollywood Masonic Temple 6840 Hollywood Blvd.
Hollywood Melrose Hotel 5150–70 Melrose Blvd.
Hollywood Studio Club 1215 Lodi Pl.
Holmes–Shannon House 4311 Victoria Park Dr.
Home Economics Building 2200 W. Carson
Home Laundry 432 S. Arroyo Pkwy.
Hood, Mrs. J.H., House 494 Ellis St.
Hoover Hotel 7035 Greenleaf Ave.
Horatio West Court 140 Hollister Ave.
Hotel Chancellor 3191 W. Seventh St.
Hotel Glendale 701 E. Broadway
Hotel Green 99 S. Raymond Ave.
Hotel Rosslyn Annex 112 W. 5th St.
House at 1011 S. Madison Ave. 1011 S. Madison Ave.
House at 1015 Prospect Boulevard 1015 Prospect Blvd.
House at 1050 S. Madison Ave. 1050 S. Madison Ave.
House at 1111 North Los Robles Avenue 1111 N. Los Robles Ave.
House at 1121 North Los Robles Avenue 1121-1123 N. Los Roblee Ave.
House at 1141 North Chester Avenue 1141 N. Chester Ave.
House at 1233 Wentworth Ave. 1233 Wentworth Ave.
House at 1240 North Los Robles 1240 N. Los Robles Ave.
House at 1360 Lida Street 1360 Lida St.,
House at 1487 Loma Vista Street 1487 Loma Vista St.
House at 380 W. Del Mar Blvd. 380 W. Del Mar Blvd.
House at 530 S. Marengo Avenue 530 S. Marengo Ave.
House at 574 Bellefontaine St. 574 Bellefontaine St.
House at 674 Elliot Drive 674 Elliot Dr.
Howard Motor Company Building 1285 E. Colorado Blvd.
Hubble, Edwin, House 1340 Woodstock Rd.
Humaliwo Address Restricted
Irving, Washington, Branch 1803 S. Arlington Ave.
Jackson, Helen Hunt, Branch 2330 Naomi St.
Jardinette Apartments 5128 Marathon St.
Jarvis, Benjamin, House 531 N. Raymond Ave.
Jefferson Branch 2211 W. Jefferson Blvd.
Johnston, Darius David, House 12426 Mapledale St.
Jordan, Orin, House 8310 S. Comstock Ave.
Judson Studios 200 S. Avenue Sixty-Six
Karasik House 436 Spalding Dr.
Kerckoff Building and Annex 558-64 S. Main St.
Keyes Bungalow 1337 E. Boston St.
Killingsworth, Brady, & Smith 3827-3837 Long Beach Blvd.
Kindel Building 1095 E. Colorado Blvd.
Kosy Knook Court 830 Brooks Ave.
Kress, George R., House 2337 Benedict Canyon Dr.
La Belle Tour 6200 Franklin Ave.
La Casa Alvarado 1459 Old Settlers Lane
La Casa Primera de Rancho San Jose 1569 N. Park Ave.
La Loma Bridge Crossing the Arroyo Seco at La Loma Broad
La Puente Valley Woman's Club 200 N. First St.
Lacey, Friend, House 679 E. Villa St.,
LANE VICTORY Berth 4, Port of San Pedro
Lanterman House 4420 Encinas Dr.
Las Casitas Court 656 N. Summit Ave.
Leonis Adobe 23537 Calabasas Rd.
Lincoln Heights Branch 2530 Workman St.
Lincoln Park Historic District Roughly bounded by McKinley Ave., Towne Ave., Pasadena St. and Garey Ave.
Lincoln Theater 2300 S. Central Ave.
Lincoln, Abraham, Elementary School 1200 N. Gordon Ave.
Little Tokyo Historic District 301–369 First and 106–120 San Pedro Sts.
Lloyd, Harold, Estate Address Restricted
Long Beach Professional Building 117 E. 8th St.
Longfellow-Hastings House 85 S. Allen Ave.
Longley, Howard, House 1005 Buena Vista St.
Lopez Adobe 1100 Pico St.
Los Altos Apartments 4121 Wilshire Blvd.
Los Angeles Central Library 630 W. 5th St.
Los Angeles Harbor Light Station Los Angeles Harbor (San Pedro Breakwater)
Los Angeles Memorial Coliseum 3911 S. Figueroa St.
Los Angeles Nurses' Club 245 S. Lucas Ave.
Los Angeles Pacific Company Ivy Park Substation 9015 Venice Blvd.
Los Angeles Plaza Historic District Roughly bounded by Spring, Macy, Alameda and Arcadia Sts., and Old Sunset Blvd.
Los Angeles Union Passenger Terminal 800 N. Alameda St.
Los Cerritos Ranch House 4600 Virginia Rd.
Lovell House 4616 Dundee Dr.
Lower Arroyo Seco Historic District Roughly Arroyo Blvd., W. California Blvd., La Loma Blvd.
Lukens, Theodore Parker, House 267 N. El Molino Ave.
Lummis House 200 E. Ave. 43
Lynwood Pacific Electric Railway Depot 11453 Long Beach Blvd.
Machell–Seaman House 2341 Scarff St.
Main Building 2200 W. Carson
Malabar Branch 2801 Wabash Ave.
Marengo Gardens 982, 986, 990 S. Marengo Ave. and 221-241 Ohio St.
Marguerita Lane Historic District Marguerita La. off South Morengo Ave.
Markham Place Historic District Roughly bounded by California St., Pasadena Ave., Bellefontaine St. & Orange Grove Blvd.
Mary Louise Court 583–599 N. Mentor Ave.
McCarty Memorial Christian Church 4101 W. Adams Blvd.
McNally, Andrew, House 654 E. Mariposa St.
McNally's Windemere Ranch Headquarters San Esteban and San Cristobal Dr.
Mello, Clarence and Mary, House 541 Fremont Dr.
Memorial Branch 4645 W. Olympic Blvd.
Menlo Avenue–West Twenty-ninth Street Historic District Bounded by Adams Blvd., Ellendale, Thirtieth Ave., and Vermont
Mentor Court 937 E. California Blvd.
Merrill, Samuel, House 1285 N. Summit Ave.
Merwin House 267 W. State St.
Middough Brothers–Insurance Exchange Building 205 E. Broadway
Millard House 645 Prospect Crescent
Miller and Herriott House 1163 W. 27th St.
Million Dollar Theater 307 S. Broadway
Miltimore House 1301 S. Chelten Way
Miss Orton's Classical School for Girls (Dormitory) 154 S. Euclid Ave.
Mission Court 567 N. Oakland Ave.
Mission San Fernando Rey de Convento Building 15151 San Fernando Mission Blvd.
Moneta Branch 4255 S. Olive St.
Montebello Woman's Club 201 S. Park Ave.
Montecito Apartments 6650 Franklin Ave.
Mooers, Frederick Mitchell, House 818 S. Bonnie Brae St.
Mount Lowe Railway N of Altadena in Angeles NF
Mount Pleasant House Heritage Sq., 3800 Homer St.
Muir, John, Branch 1005 W. Sixty-fourth St.
Municipal Warehouse No. 1 2500 Signal St.
National Bank of Whittier Building 13002 E. Philadelphia St.
Natural History Museum 900 Exposition Blvd.
Neutra Office Building 2379 Glendale Building
Neutra, Richard and Dion, VDL Research House II 2300 Silver Lake Blvd.
New Fair Oaks Historic District 480-512 Lincoln Av. & 57-103 W. Villa St.,
Newcomb House 675–677 N. El Molino Ave.
Nicholson, Grace, Building 46 N. Los Robles Ave.
North Harper Avenue Historic District Roughly, N. Harper Ave. between Fountain and De Longpre Aves.
North Hollywood Branch 5211 N. Tujunga Ave.
North University Park Historic District Roughly bounded by Hoover St., Adams Blvd, 28th St. and Magnolia Ave.
Norton, John, House 820 Burleigh Dr.
Oaklawn Bridge and Waiting Station Between Oaklawn and Fair Oaks Aves.
Oaks, The 250 N. Primrose Ave.
Odd Fellows Temple 175 N. Los Robles Ave.
Old Pasadena Historic District Roughly bounded by Pasadena, Fair Oaks, Raymond Aves., Arroyo Pkwy., Del Mar Blvd., and Corson St.
Old Pasadena Historic District (Boundary Increase) Fair Oaks & Raymond Aves., Colorado Blvd., Green St.
Old Santa Susana Stage Road Address Restricted
Orange Grove Court 745 E. Orange Grove Blvd.
Orange Heights–Barnhart Tracts Historic District Roughly bounded by N. Los Robles Ave. W, N. El Molino Ave. E., Jackson St. N., and E. Mountain St. S.
Oviatt, James, Building 617 S. Olive St.
Pacific Electric Building 610 S. Main St.
Pacific Electric Railroad Bridge Torrance Blvd. and Bow St.
Pacific Electric Railway Company Substation No. 8 2245 N. Lake Ave.
Paddison Ranch Buildings 11951 Imperial Hwy.
Padua Hills Theatre 4467 Via Padova
Palmer, Minnie Hill, House Chatsworth Park South
Palmetto Court 100 Palmetto Dr.
Palomares, Ygnacio, Adobe Corner of Arrow Hwy. and Orange Grove Ave.
Palos Verdes Public Library and Art Gallery 2400 Via Campesina
Palos Verdes Public Library and Art Gallery– Farnham Martin's Park (Boundary Increase) 2400 Via Campesina
Park Place–Arroyo Terrace Historic District 368-440 Arroyo Terrace, 200-240 N. Grand Ave., 201-239 N. Orange Grove Blvd.
Parkhurst Building 185 Pier Ave.
Pasadena Arroyo Parks and Recreation District Roughly bounded by the Foothill Freeway on the north, the city limits on the south, Arroyo Blvd on east, San Rafael
Pasadena Civic Center District Roughly bounded by Walnut and Green Sts., Raymond and Euclid Aves.
Pasadena Playhouse 39 S. El Molino Ave.
Pasadena Playhouse Historic District 464–611 E. Colorado Blvd., 550–655 E. Green St., 21–127 S. El Molino Ave., and 150 N.–101 S. Madison Ave.
Patio del Moro 8225–8237 Fountain Ave.
Pegfair Estates Historic District 1525-1645 Pegfair Estates Dr.; 1335-1345 Carnarvon Dr.
Pegler, John Carlton, House 419 E. Highland Ave.
Pellissier Building 3780 Wilshire Blvd.
Petitfils–Boos House 545 Plymouth Blvd.
Phillips Mansion 2640 W. Pomona Blvd.
Pico, Pio, Casa 6003 Pioneer Blvd.
Pico, Romulo, Adobe 10940 Sepulveda Blvd.
Pike, Robert and Barbara, House 512 Glen Ct.
Pisgah Home Historic District 6026-6044 Echo St. & 6051 A-D Hayes St.
Pitzer House 4353 N. Towne
Plaza Substation 10 Olvera St.
Point Fermin Lighthouse 805 Paseo Del Mar
Point Vicente Light Palos Verdes Drive South
Pomona City Stable 636 W. Monterey Ave.
Pomona Fox Theater 102–144 3rd St.
Pomona YMCA Building 350 N. Geary Ave.
Poppy Peak Historic District Bounded by Ave. 64 on the E., La Loma Rd. on the N. including Poppy Peak Dr., Kaweah Dr., Cresthaven Dr.
Portal of the Folded Wings Shrine to Aviation and Museum 10621 Victory Blvd.
Post, George B., House 360 S. Grand Ave.
Prince Hall Masonic Temple 1050 E. 50th St.
Prospect Historic District Prospect Blvd., Square, Crescent, and Terrace, Rosemont Ave., Armada and Fremont Drs., and La Mesa Pl.
Puvunga Indian Village Sites Address Restricted
Puvunga Indian Village Sites (Boundary Increase) Address Restricted
Queen Anne Cottage and Coach Barn 301 N. Baldwin Ave.
RALPH J. SCOTT Berth 85
Ralphs Grocery Store 1142–54 Westwood Blvd.
Ramsay–Durfee Estate 2425 S. Western Ave.
Rancho El Encino 16756 Moorpark St.
Rancho Los Alamitos 6400 Bixby Hill Rd.
Raymond–Summit Historic District Roughly bounded by N. Raymond Ave., E. Villa St., Summit Ave. & E. Maple St.,
Redondo Beach Original Townsite Historic District N. Gertruda Ave., Carnelian St., N. Guadalupe Ave. and Diamond St.
Redondo Beach Public Library 309 Esplanade St.
Reeve, Jennie A., House 4260 Country Club Dr.
Rialto Theatre 1019–1023 Fair Oaks Ave.
Ridge Route, Old Along Old Ridge Rte., roughly bounded by Sandberg and Canton Canyon
Rindge, Frederick Hastings, House 2263 Harvard Blvd.
Rives, James C., House 10921 S. Paramount Blvd.
RMS QUEEN MARY Pier J, 1126 Queensway Hwy.
Robinson, Virginia, Estate 1008 Elden Way
Rogers, Will, House 14253 Sunset Blvd.
Ronda 1400–1414 Havenhurst Dr.
Roosevelt Building 727 W. Seventh St.
Rose Bowl, The 991 Rosemont Ave., Brookside Park
Rose Court 449-457 S. Hudson Ave.
Rowland, John A., House 16021 E. Gale Ave.
Royal Laundry Complex 443 S. Raymond Ave.
Rubel Castle Historic District 844 N. Live Oak Ave.
Russian Village District 290–370 S. Mills Ave. and 480 Cucamonga Ave.
S.S. CATALINA Berth 96, Los Angeles Harbor
Saddle Rock Ranch Pictograph Site Address Restricted
San Dimas Hotel 121 San Dimas Ave.
San Fernando Building, The 400–410 S. Main St.
San Gabriel Mission Junipero St. and W. Mission Dr.
San Pedro Municipal Ferry Building Berth 84, Foot of 6th St.
San Rafael Rancho Bonita Dr.
Santa Fe Coast Lines Hospital 610-30 S. Louis St.
Santa Fe Freight Depot 970 E. 3rd St.
Santa Monica Looff Hippodrome 276 Santa Monica Pier
Sara-Thel Court 618-630 S. Marengo Ave.
Schindler, R. M., House 833 N. Kings Rd.
Scripps College for Women Columbia and 10th St.
Scripps Hall 209 E. Mariposa St.
Sears, Roebuck & Company Mail Order Building 2650 E. Olympic Blvd.
Second Baptist Church 1100 E. 24th St.
Second Church of Christ Scientist 655 Cedar Ave.
Second Church of Christ, Scientist 946 W. Adams Blvd.
Security Trust and Savings 6381-85 Hollywood Blvd.
Security-First National Bank of Los Angeles 529 Wilshire Blvd.
Sinclair, Upton, House 464 N. Myrtle Ave.
Singer Building 16 S. Oakland Ave. and 520 E. Colorado Blvd.
Smith Estate 5905 El Mio Dr.
Smith, Ernest W., House 272 S. Los Robles Ave.
Somerville Hotel 4225 S. Central Ave.
South Bonnie Brae Tract Historic District 1026–1053 S. Bonnie Brae St. and 1830–1851 W. Eleventh St.
South Marengo Historic District S. Marengo Ave.
South Pasadena Historic District Roughly bounded by Mission and El Centro Sts., and Fairview and Meridian Aves.
South Serrano Avenue Historic District 400 blk. of S. Serrano Ave.
Southern California Gas Company Complex 800,810,820 and 830 S. Flower St.
Southern California Sanitarium Historic District 2900 E Del Mar Blvd.
Southern Pacific Railroad Depot, Whittier 7333 Greenleaf Ave.
Southwest Museum 234 Museum Dr.
Sovereign Hotel 205 Washington Ave.
Sowden, John, House 5121 Franklin Ave.
Space Flight Operations Facility Jet Propulsion Laboratory
Spring Street Financial District 354–704 S. Spring St.
Spring Street Financial District (Boundary Increase 401 S. Main St. and 405-11 S. Main St.
St. Andrews Bungalow Court 1514-1544 N. St. Andrews Pl.
St. James Park Historic District Roughly bounded by 21st and 23 Sts., Mount St. Mary's College, W. Adams Blvd. and Union Ave.
St. John's Episcopal Church 514 W. Adams Blvd.
Standard Oil Building 7257 Bright Ave.
Stevens House 23524 Malibu Colony Rd.
Stevenson, Robert Louis, Branch 803 Spence St.
Stimson House 2421 S. Figueroa St.
Storer House 8161 Hollywood Blvd.
Storrier–Stearns Japanese Garden 270 Arlington Dr.
Stoutenburgh House 255 S. Marengo Ave.
Straight, Charles E., House 4333 Emerald Ave.
Strathmore Apartments 11005-11013 1/2 Strathmore Dr.
Streetcar Depot Pershing and Dewey Aves.
Stuart Company Plant and Office Building 3360 E. Foothill Blvd.
Subway Terminal Building 417, 415, 425 S. Hill St., 416, 420 424 S. Olive St.
Sunset Towers 8358 Sunset Blvd.
Superior Oil Company Building 550 S. Flower St.
Sweetser Residence 417 E. Beryl St.
Temple Mansion 15415 E. Don Julian Rd.
Textile Center Building 315 E. Eigth St.
Title Guarantee and Trust Company Building 401-411 W. 5th St.
Toberman, C. E., Estate 1847 Camino Palmero
Torrance School 2200 W. Carson
Town House, The 2959–2973 Wilshire Blvd. and 607–643 S. Commonwealth Ave.
Tuna Club of Avalon 100 St. Catherine Way, Catalina Island
Twentieth Street Historic District 912–950 20th St. (even numbers)
Twenty-eighth Street YMCA 1006 E. 28th St.
Twenty-Five Foot Space Simulator Jet Propulsion Laboratory
US Court House and Post Office 312 N. Spring St.
US Post Office–Beverly Hills Main 469 N. Crescent Dr.
US Post Office–Burbank Downtown Station 125 E. Olive Ave.
US Post Office–Glendale Main 313 E. Broadway St.
US Post Office–Hollywood Station 1615 N. Wilcox Ave.
US Post Office–Long Beach Main 300 Long Beach Blvd.
US Post Office–Los Angeles Terminal Annex 900 Alameda St.
US Post Office–San Pedro Main 839 S. Beacon St.
Van Buren Place Historic District 2620–2657 Van Buren Pl.
Van Nuys Branch 14553 Sylvan Way
Vasquez Rocks Address Restricted
Venice Branch 610 California Ave.
Venice Canal Historic District Roughly bounded by Grand, Carroll, Eastern, and Sherman canals
Venice of America House 1223 Cabrillo Ave.
Vermont Square Branch 1201 W. Forty-eighth St.
Villa Bonita 1817 Hillcrest Rd.
Villa Francesca 1 Peppertree Dr.
Villa Riviera 800 E. Ocean Blvd.
Villa Verde 800 S. San Rafael
Vista del Arroyo Hotel and Bungalows 125 S. Grand Ave.
Ware, Henry A., House 460 Bellefontaine St.
Warner Brothers Theatre 478 W. 6th St.
Washington Building 9720–9732 Washington Blvd.
Washington Court 475 E. Washington Blvd.
Watts Station 1686 E. 103rd St.
Watts Towers of Simon Rodia 1765 E. 107th St.
Wayfarers Chapel 5755 Palos Verdes Dr. S
Weaver, Henry, House 142 Adelaide Dr.
Well No. 4, Pico Canyon Oil Field 9.5 mi. N of San Fernando, W of U.S. 99
Westlake Theatre 634-642 S. Alvarado St.
Whitley Court 1720-1728 1/2 Whitley Ave.
Whitley Heights Historic District Roughly bounded by Franklin, Highland, Cahuenga, and Fairfield Aves.
Willmore, The 315 W. Third St.
Wilmington Branch 309 W. Opp St.
Wilshire Branch 149 N. Saint Andrews Pl.
Wilson, Warren, Beach House 15 Thirtieth St.
Wilton Historic District S. Wilton Pl., S. Wilton Dr., and Ridgewood Pl.
Woman's Club of Redondo Beach 400 S. Broadway
Women's Twentieth Century Club of Eagle Rock 5105 Hermosa Ave.
Woodbury–Story House 2606 N. Madison Ave.
Workman Adobe 15415 Don Julian Rd.
Workman Family Cemetery 15415 E. Don Julian Rd.
Wright, Lloyd, Home and Studio 858 N. Doheny Dr.
Wrigley, William, Jr., Summer Cottage 76 Wrigley Rd.
Wynyate 851 Lyndon St.
Yamashiro Historic District 1999 N. Sycamore Ave.
Young's Market Company Building 1610 W. Seventh St.
Ziegler Estate 4601 N. Figueroa Blvd.

Madera

Madera County Courthouse 210 W. Yosemite Ave.

Marin

Alexander-Acacia Bridge Alexander Ave. between Acacia and Monte Vista Aves.
Angel Island, U.S. Immigration Station SE of Tiburon in San Francisco Bay
Barrett, William G., House 156 Bulkley
Boyd House 1125 B St.
Bradford House 333 G St.
China Camp 247 N. San Pedro Dr.
Dipsea Trail, The Throckmorton Ave, Sequoia Valley Rd., Panoramic Hwy., State Rt 1, Muir Woods National Monument, Golden Gate National Rec
Dixie Schoolhouse 2255 Las Gallinas Ave.
Dollar, Robert, Estate 1408 Mission Ave.
Dollar, Robert, House 115 J St.
Dolliver House 58 Madrone Ave.
Fashion Shop and Stephen Porcella House 800 Grant Ave. and 1009 Reichert Ave.
Forts Baker, Barry, and Cronkhite S of Sausalito off U.S. 101
Green Brae Brick Yard 125 E. Sir Francis Drake Blvd.
Griswold House 639 Main St.
Hamilton Army Air Field Discontiguous Historic District Mostly the SW part of Hamilton Army Air Field
Larkspur Downtown Historic District 234-552 1/2 Magnolia Ave.
Lyford, Benjamin and Hilarita, House 376 Greenwood Beach Rd.
Lyford's Stone Tower 2034 Paradise Dr.
Marin County Civic Center Jct. of N. San Pedro Rd. and Civic Center Dr.
McNear, Erskine, B., House 121 Knight Dr.
Miller Creek School Indian Mound Address Restricted
Muir Beach Archeological Site Address Restricted
Muir Woods National Monument Muir Woods Rd.
Olema Lime Kilns 4 mi. SE of Olema on CA 1
Outdoor Art Club 1 W. Blithedale Ave.
Pierce Ranch Point Reyes National Seashore
Point Bonita Light Station Point Bonita
Point Reyes Lifeboat Rescue Station, 1927 Drake's Bay, Point Reyes National Seashore
Point Reyes Light Station Point Reyes National Seashore
Rancho Olompali Address Restricted
Rey, Valentine, House 428 Golden Gate Ave.
San Francisco and North Pacific Railroad Station House–Depot 1920 Paradise Dr.
San Rafael Improvement Club 1800 5th Ave.
Sausalito Woman's Club 120 Central Ave.
Schreiber, Brock, Boathouse and Beach 12830 Sir Francis Drake Blvd.
Station KPH Operating Station 18500 CA 1
Station KPH, Marconi Wireless Telegraph Company of America 18500 CA 1
Steamship TENNESSEE Remains Address Restricted
Tomales Presbyterian Church and Cemetery 11 Church St.
West Point Inn Old RR grade, Mt. Tamalpais

Mariposa

Acting Superintendent's Headquarters Yosemite National Park
Ahwahnee Hotel Yosemite Valley
Bagby Stationhouse, Water Tanks and Turntable CA 140
Big Gap Flume E of Groveland off CA 120 in Stanislaus National Forest
Bower Cave Address Restricted
Camp 4 Northside Dr., Yosemite National Park
Camp Curry Historic District Yosemite Valley
Coulterville Main Street Historic District Main St.
Crane Flat Fire Lookout N of Big Oak Flat Rd., near Crane Cr., Yosemite National Park
El Portal Archeological District Address Restricted
El Portal Old Schoolhouse Chapel Lane, Yosemite National Park
Glacier Point Trailside Museum E of El Portal in Yosemite National Park
Half Dome Cables and Trail P.O. Box 577
Hetch Hetchy Railroad Engine No.6 CA 140
Hodgdon Homestead Cabin Yosemite National Park
Hornitos Masonic Hall No. 98 2877 Bear Valley Rd.
Jorgenson, Chris, Studio Pioneer Yosemite Historic Center
LeConte Memorial Lodge Yosemite Valley, Yosemite National Park
Mariposa County Courthouse 5088 Bullion St.
Mariposa County High School Auditorium 5074 Old Highway N.
Mariposa Grove Museum SE of Wawona in Yosemite National Park
Mariposa Town Historic District Roughly bounded by Charles, 11th, Jones and 4th Sts.
McCauley and Meyer Barns N of El Portal in Yosemite National Park
McGurk Cabin S of Yosemite Village
Merced Grove Ranger Station N of El Portal in Yosemite National Park
Rangers' Club Yosemite Valley
St. Joseph Catholic Church, Rectory and Cemetery 4983–4985 Bullion St.
Track Bus No. 19 CA 140
Wawona Covered Bridge Pioneer Yosemite History Center
Wawona Hotel and Pavilion On CA 41 in Yosemite National Park
Yosemite Transportation Company Office N of Wawona in Yosemite National Park
Yosemite Valley Archeological District Address Restricted
Yosemite Valley Bridges 8 Bridges over Merced River, Yosemite National Park
Yosemite Valley Chapel Off CA 140
Yosemite Valley Railroad Caboose No. 15 CA 140
Yosemite Village Historic District E of El Portal in Yosemite National Park

Mendocino

Arena Cove Historic District Arena Cove
Babcock, Dr. Raymond, House 96 S. Humboldt St.
Buckridge Ranch House On the Garcia River near Buckridge Rd.
Con Creek School 2 mi. N of Boonville on CA 128
Ford, Jerome B., House 735 Main St
FROLIC (brig) NE of Pt. Cabrillo
Getchell, O. W., House CA 1
Gillmore, E. P. and Clara, House 40 Mill St.
Groshon, Sid, House 50 Mill St.
Held–Poage House 603 W. Perkins St.
Hofman, Charles, House 308 S. School St.
Hoyt–Scott House 10 Riverside Dr.
Italian Hotel 105 Main St.
Iverson House 40 Iverson Ave.
Ketchum, Billy, House 10 Scott Pl.
Larsen Family House 84 State St.
Lovejoy Homestead N of Branscomb
Main Street Historic Commercial District 165–265 Main St.
Manchester Schoolhouse 19750 CA 1
Mendocino and Headlands Historic District Bounded roughly by the Pacific Ocean on the W and S, Little Lake St. on the N, and CA 1 on the E
Mendocino Woodlands Recreational Demonstration Area 11301 Little Lake Road
Milano Hotel 38300 Highway One S
Morse, LeGrand, House 365 Main St.
Navarro Navarro Beach Rd.
Olinsky Building 401 N. Main St.
Palace Hotel 272 N. State St.
Palmer, Annie, House 284 Main St.
Point Arena High School 200 Lake St.
Point Arena Light Station Lighthouse Rd.
Point Arena Rancheria Roundhouse On the Garcia River at end of Rancheria Rd.
Point Cabrillo Light Station 45300 Lighthouse Rd.
Point Cabrillo Site Address Restricted
Round Valley Flour Mills Main and Greely Sts.
Seabiscuit's Stud Barn 16200 N. US 101
Spotswood House 11820 West Rd.
St. Paul's Methodist Episcopal Church 40 School St.
Sun House 431 S. Main St.
Town Creek Archeological Site Address Restricted
Ukiah Main Post Office 224 N. Oak St.
Weller House 524 Stewart St.
Willits Carnegie Library 85 E. Commercial St.
Willits Depot East Commercial St.

Merced

Bank of Italy, Merced 501 W. Main St.
Bank of Los Banos Building 836, 840, 842 and 848 6th St.
Bloss Mansion 1020 Cedar Ave.
Buhach Grammar School 2606 N. Buhach Rd.
Church of St. Joseph 1109 K St.
Cook, Maj. George Beecher, House 356 W. 21st St.
Kaehler-Rector House 408 W. 25th St.
Leggett House 352 W. 22nd St
Leggett, Thomas H., House 346 W. 21st St.
Merced County Courthouse W. 21st and N Sts.
Merced County High School 2125 M St.
Merced Theatre 301 W. 17th St.
San Luis Gonzaga Archeological District Address Restricted
Tioga Hotel 1715 N St.
U.S. Post Office 401 W. 18th St.

Modoc

Adin Supply Company W side of Main St. between Center and McDowell Sts.
Anklin Village Archeological Site Address Restricted
Black Cow Spring Address Restricted
Core Site Address Restricted
Cuppy Cave Address Restricted
Fern Cave Archeological Site Address Restricted
Jess Valley Schoolhouse Cty. Rd. 64
Lava Beds National Monument Archeological District Address Restricted
Mildred Ann Archeological Site Address Restricted
NCO Railway Depot East and 3rd Sts.
Nelson Springs Address Restricted
Nevada-California-Oregon Railway Co. General Office Building 619 N. Main St.
Petroglyph Point Archeological Site Address Restricted
Sacred Heart Catholic Church 507 E. 4th St.
Seven Mile Flat Site Address Restricted
Skull Ridge Address Restricted
Skull Spring Address Restricted
Tule Lake Segregation Center NE side CA 139

Mono

Bodie Historic District 7 mi. S of Bridgeport on U.S. 395, then 12 mi. E on secondary rd.
Chalfant Petroglyph Site Address Restricted
Dry Lakes Plateau Address Restricted
Mono County Courthouse Main St.
Yellow Jacket Petroglyphs Address Restricted

Monterey

 Asilomar Conference Grounds Asilomar Blvd.
Berwick Manor and Orchard NW of Carmel Valley
Black, Mary C. W., Studio House 556 Abrego St.
Black, Samuel M., House 418 Pajaro St.
Bontadelli, Peter J., House 119 Cayuga St.
Boronda, Jose Eusebio, Adobe Boronda Rd. and W. Laurel Dr.
Buck, Frank LaVerne, House 581 Pine Ave.
Carmel Mission Rio Rd.
Carmel Valley Road–Boronda Road Eucalyptus Tree Row Carmel Valley Rd. & Boronda Rd.
Castroville Japanese Language School 11199 Geil St.
Centrella Hotel 612 Central Ave.
Community Church of Gonzales 301 4th St.
Cueva Pintada Address Restricted
Deetjen's Big Sur Inn CA 1 N of Castro Cr.
Dutton Hotel, Stagecoach Station King City-Jolon Rd.
El Castillo Address Restricted
Finch, James W., House 410 Monroe St.
Gabilan Lodge No. 372–Independent Order of Odd Fellows 117 Fourth St.
Gil, Jose Mario, Adobe Hunter Liggett Military Reservation
Gosby House Inn 643 Lighthouse Ave.
Jeffers, Robinson, House 26304 Ocean View Ave.
King City Joint Union High School Auditorium N. Mildred Ave., NW of jct. with Broadway St.
Kirk Creek Campground Address Restricted
Krough House 146 Central Ave.
Larkin House 464 Calle Principale
Los Coches Rancho 1 mi, (1.6 km) S of Soledad on U.S. 101
Marsh, G.T., and Sons 599 Fremont St.
Merritt, Josiah, Adobe 386 Pacific St.
Milpitas Ranchhouse S of King City
Monterey County Court House 240 Church St.
Monterey County Jail 142 W. Alisal St.
Monterey Old Town Historic District Boundary undetermined at this time
Nesbitt, Sheriff William Joseph, House 66 Capitol St.
Olvida Penas 1061 Majella Rd.
Outlands in the Eighty Acres 25800 Hatton
Pacific Biological Laboratories 800 Cannery Row
Parmelee, Lou Ellen, House 570 Archer St.
Point Pinos Lighthouse Asilomar Blvd. and Lighthouse Ave.
Point Sur Light Station Morro Rock on Point Sur, 0.5 mi. W of CA 1
Porter–Vallejo Mansion 29 Bishop St.
Post, Joseph W., House CA 1
Rancho Las Palmas S of Salinas at 200 River Rd.
Rancho San Lucas 1 3/4 mi. SW of jct. of Paris Valley Rd. and Rancho San Lucas entry rd.
Republic Cafe 37 Soledad St.
Royal Presidio Chapel 550 Church St.
San Antonio de Padua Mission NW of Jolon off Del Venturi Rd.
Sargent, B. V., House 154 Central Ave.
Site Number 4 Mnt 85 Address Restricted
Steinbeck, John, House 132 Central Ave.
Stevenson House Houston St. between Pearl and Webster Sts.
Sunset Center San Carlos St., between 8th and 10th Sts.
Tidball Store Jolon Rd.
Trimmer Hill 230 6th St.
U.S. Customhouse Calle Principal at Decatur St.
USS MACON (airship remains) Address Restricted
Whalers Cabin Pt. Lobos State Reserve, 4 mi. S of Carmel

Napa

Aetna Springs Resort 1600 Aetna Springs Rd.
Alexandria Hotel and Annex 840–844 Brown St.
Andrews, William, House 741 Seminary St.
Atkinson House 8440 St. Helena Hwy.
Bale Mill 3 mi. NW of St. Helena off CA 128
Bank of Napa 903 Main St. and 908 Brown St.
Beringer Brothers–Los Hermanos Winery 2000 Main St.
Brannan, Sam, Cottage 109 Wapoo Ave.
Buford House 1930 Clay St.
Carneros Creek Bridge on Old Sonoma Road Old Sonoma Rd., 0.2 mi. NE of CA 12/121
Chateau Chevalier 3101 Spring Mountain Rd.
Churchill Manor 485 Brown St.
Earl, Thomas, House 1221 Seminary St.
Elmshaven 125 Glass Mountain Ln.
Eshcol Winery 1160 Oak Knoll Ave.
Far Niente Winery S of Oakville at 1577 Oakville Grade
First National Bank 1026 First St.
First Presbyterian Church 1333 3rd St.
First Street Bridge First St. across the Napa R
Francis, James H., House 1403 Myrtle St.
French Laundry 6640 Washington St.
Garnett Creek Bridge on CA 29 CA 29 over Garnett Creek at postmile 39.08
Garnett Creek Bridge on Greenwood Avenue Greenwood Ave., 0.2 mi. NE of Grant Ave.
Goodman Library 1219 1st St.
Goodman, George E., Jr., House 492 Randolph St.
Goodman, George E., Mansion 1120 Oak St.
Gordon Building 1130 1st St.
Greystone Cellars 2555 Main St.
Groezinger Wine Cellars 6525 Washington St.
Hackett House 2109 1st St.
Hatt Building 5th and Main Sts.
Helios Ranch 1575 St. Helena Hwy.
Henessey, Dr. Edwin, House 1727 Main St.
Kee, Sam, Laundry Building 1245 Main St.
Kreuzer Ranch 167 Kreuzer Lane
Krug, Charles, Winery St. Helena Hwy.
Larkmead Winery NW of St. Helena at 1091 Larkmead Lane
Lisbon Winery 1720 Brown St.
Manasse Mansion 443 Brown St.
Manasse, Edward G., House 495 Coombs St.
Maxwell Creek Bridge on Hardin Road Hardin Rd., 1.6 mi. SE of Pope Canyon Rd.
Migliavacca House Division St.
Milliken Creek Bridge Trancas St. across Milliken Creek
Monte Vista and Diamond Mountain Vineyard 2121 Diamond Mountain Rd.
Mount View Hotel 1457 Lincoln Ave.
Napa Abajo–Fuller Park Historic District Roughly bounded by the Napa River, Pine, Jefferson, 3rd, 4th, and Division Sts.
Napa County Courthouse Plaza Bounded by Coombs, Second, Brown and Third Sts.
Napa Opera House 1018–1030 Main St. on E side
Napa River Bridge on Zinfandel Lane Zinfandel Ln., 1 mi. E of CA 29
Napa Valley Railroad Depot Lincoln Ave. and Fair Way
Nichelini Winery E of St. Helena at 2950 Sage Canyon Rd
Noyes Mansion 1750 First St.
Oakville Grocery 7856 St. Helena Hwy.
Old Napa Register Building 1202 1st St.
Palmer, Judge Augustus C., House 1300 Cedar St.
Pinkham, Capt. George, House 529–531 Brown St.
Pope Street Bridge Pope St., over the Napa River
Ramos, John, Sherry House–Depot Saloon 1468-1478 Railroad Ave.
Rhine House 2000 Main St.
Rovegno, Charles, House 6711 Washington St.
Saint Helena Southern Pacific Railroad Depot Railroad Ave., NE of jct. of Main St. and Madrona Ave.
Schramsberg Vineyard 1400 Scramsberg Rd.
Semorile Building 975 1st St.
Smith, Williams, House 1929 First St.
Special Internal Revenue Bonded Warehouse, First District, No. 13 1216 Church St.
St. Helena Catholic Church Oak and Tainter Sts.
St. Helena High School 437 Main St.
St. Helena Historic Commercial District Along Main St., between Adams and Spring Sts.
St. Helena Public Library 1360 Oak Ave.
Suscol House S of Napa on Old Suscol Ferry Rd.
Swartz Creek Bridge on Aetna Springs Road Aetna Springs Rd., 0.8 mi. W of Pope Valley Rd.
Taylor, Duckworth and Company Foundry Building 1345 Railroad Ave.
US Post Office–Napa Franklin Station 1352 2nd St.
Veterans Home of California Chapel CA 29
Webber, John Lee, House 6610 Webber St.
William Tell Saloon and Hotel 1228 Spring St.
Winship-Smernes Building 948 Main St.
Wulff, Capt. N. H., House 549 Brown St.
Yount, Eliza G., House 423 Seminary St.

Nevada

Boca Dam S end of Boca Resevoir
Bridgeport Covered Bridge SW of French Corral over S. Yuba River
Commercial Row–Brickelltown Historic District Roughly the N. side of Donner Pass Rd. from Bridge St. westwards approx. 1,700 ft.
Davis Mill off North Bloomfield Road; 3 miles NE of Nevada City
Donner Camp 2.6 mi. W of Truckee on U.S. 40
Empire Mine SE of Grass Valley at 338 E. Empire St.
Empire Mine Historic District (Boundary Increase) Address Restricted
Grass Valley Public Library 207 Mill St.
Kruger House 10292 Donner Pass Rd.
Malakoff Diggins-North Bloomfield Historic District Graniteville Star Route
Marsh, Martin Luther, House 254 Boulder St.
Meadow Lake Petroglyphs Address Restricted
Mount St. Mary's Academy and Convent Church and Chapel Sts.
National Exchange Hotel 211 Broad St.
Nevada Brewery 107 Sacramento St.
Nevada City Downtown Historic District Roughly bounded by Spring, Bridge, Commercial, York, Washington, Coyote, and Main Sts.
Nevada City Firehouse No. 2 420 Broad St.
Nevada City Free Public Library 211 N. Pine St.
Nevada Theatre Broad and Bridge Sts.
North Star House 12075 Old Auburn Rd
Ott's Assay Office 130 Main St.
Red Dog Townsite Address Restricted
Sargent, Aaron A., House 449 Broad St.

Orange

Ainsworth, Lewis, House 414 E. Chapman Ave.
Artz Building 150–158 W. Main St.
Backs, Ferdinand, House 225 N. Claudina St.
Balboa Inn 105 Main St.
Balboa Pavilion 400 Main St.
Bank of Balboa–Bank of America 611 E. Balboa Blvd.
Bixby–Bryant Ranch House 5700 Susanna Bryant Dr.
Bradford, A. S., House 136 Palm Circle
Brea City Hall and Park 401 S. Brea Blvd.
Builders Exchange Building 202–208 N. Main St.
Carnegie Library 241 S. Anaheim Blvd.
Casa de Esperanza 31806 El Camino Real
Casa Romantica 415 Avenida Granada
Chapman Building 110 E. Wilshire Ave.
Christ College Site Address Restricted
Clark, Dr. George C., House California State University campus
Congdon, Joel R., House 32701 Alipaz St.
Crystal Cove Historic District NW of Laguna Beach
Culver, C. Z., House 205 E. Palmyra
Dewella Apartments 234-236 E. Wilshire Ave.
Downtown Santa Ana Historic Districts (North, Government/Institutional and South, Retail) Roughly bounded by Civic Center Dr., First, Ross, and Spurgeon Sts.
Easley, Oscar, Block 101 El Camino Real
Ebell Society of Santa Ana Valley 625 N. French St.
Elephant Packing House 201 W. Truslow Ave.
Esslinger Building 31866 Camino Capistrano
Fairview Indian Site Address Restricted
Farmers and Merchants Bank of Fullerton 122 N. Harbor Blvd.
Fender's Radio Service 1-7 S. Harbor Blvd.
First Baptist Church of Orange 192 S. Orange St.
Forster, Frank A., House 27182 Ortega Hwy.
Fox Fullerton Theatre Complex 500-512 N. Harbor Blvd.
Frances Packing House NE of Irvine
French Park Historic District Roughly bounded by N. Bush, E. Washington, and N. Garfield Sts., and Civic Center Dr. E.
Fullerton City Hall 237 W. Commonwealth Ave.
Fullerton First Methodist Episcopal Church 117 N. Pomona Ave.
Fullerton Odd Fellows Temple 112 E. Commonwealth Ave.
Fullerton Post Office 202 E. Commonwealth Ave.
Fullerton Union Pacific Depot 100 E. Santa Fe Ave.
Goldschmidt House 243 Avenida La Cuesta
Greystone Villa–Cabin 18 Sievers Canyon, Trabuco Ranger District
Hansen, George, House 400B N. West St.
Harmon-McNeil House 322 E. Chestnut St.
Harrison House 27832 Ortega Hwy.
Helme–Worthy Store and Residence 513–519 Walnut St. and 128 Sixth St.
Hetebrink House 515 E. Chapman
Hillcrest Park 200 Brea Blvd.
Hotel San Clemente 114 Avenida Del Mar
Howe-Waffle House and Carriage House Sycamore and Civic Center Dr.
Huntington Beach Elementary School Gymnasium and Plunge 1600 Palm Ave.
Huntington Beach Municipal Pier Main St. and Ocean Ave.
Huntington Beach Public Library on Triangle Park 525 Main St.
Irvine Bean and Growers Association Building 14972 Sand Canyon Ave.
Irvine Blacksmith Shop 14952 Sand Canyon Ave.
Irvine Park 21401 Chapman Ave.
Key, George, Ranch 625 Bastanchury Rd.
Kraemer, Samuel, Building (American Savings Bank/First National Bank) 76 S. Claudina St
Kroger-Melrose District Roughly bounded by Lincoln Ave., S. Kroger, W. Broadway and S. Philadelphia
Lighter-than-Air Ship Hangars Valencia and Redhill Aves.
Los Rios Street Historic District 31600-31921 Los Rios St.
Lovell Beach House 1242 W. Ocean Front
Mariona 2529 S. Coast Hwy.
Masonic Temple 501 N. Harbor Blvd.
Melrose-Backs Neighborhood Houses 226 and 228 E. Adele and 303, 307, 317, 321 N. Philadelphia
Minter, George W., House 322 W. 3rd St.
Mission San Juan Capistrano Camino Capistrano and Ortega Hwy.
Modjeska House Modjeska Canyon Rd.
Montanez Adobe 31745 Los Rios St.
Muckenthaler House 1201 W. Malvern Ave.
Newland House 19820 Beach Blvd.
Nixon, Richard, Birthplace 18061 Yorba Linda Blvd.
Odd Fellows Hall 309-311 N. Main St.
Old Backs House 215 N. Claudina St.
Old Towne Orange Historic District Roughly bounded by Walnut Ave., Waverly St., W.O. Hart Park, La Veta Ave., Clark St., and Atchison Topeka Railroad Track
Olive Civic Center 3030 N. Magnolia Ave.
Orange County Courthouse 211 W. Santa Ana Blvd.
Orange Intermediate School–Central Grammar School 370 N. Glassell St.
Orange Union High School 333 N. Glassell St.
Pacific Electric Railway Company Depot 18132 Imperial Hwy.
Pacific Electric Sub-Station No. 14 802 E. 5th St.
Parker House 163 S. Cypress St.
Parra, Miguel, Adobe 27832 Ortega Hwy.
Pickwick Hotel 225 S. Anaheim Blvd.
Pierotti, Attlio and Jane, House 1731 N. Bradford Ave.
Plaza Historic District Roughly bounded by Maple and Almond Aves., Orange and Olive Sts.
Plaza, The Chapman Ave. and Glassell St.
Plummer, Louis, Auditorium 201 E. Chapman Ave.
Porter–French House 248 S. Batavia St.
Rankin Building 117 W. 4th St.
San Clemente Beach Club Avenida Boca De La Playa
Santa Ana City Hall 217 N. Main St.
Santa Ana Fire Station Headquarters No. 1 1322 N. Sycamore St.
Santa Fe Railway Passenger and Freight Depot 140 E. Santa Fe Ave.
Santora Building 207 N. Broadway
Seal Beach City Hall 201 8th St.
Serrano, Jose, Adobe 21802 Serrano Rd.
Smith and Clark Brothers Ranch and Grounds 18922 Santiago Blvd.
Smith-Tuthill Funeral Parlors 518 N. Broadway
Southern Counties Gas Co. 207 W. 2nd St.
Spurgeon Block 206 W. 4th St
St. Francis by-the-Sea American Catholic Church 430 Park Ave.
St. John's Lutheran Church 185 S. Center St.
St. Michael's Episcopal Church 311 West South St.
Stanton, Phillip Ackley, House 2200 W. Sequoia Ave.
Stevens, Sherman, House 228 W. Main St.
Stroschein, Carl, House 31682 EL Camino Real
Truxaw-Gervais House 887 S. Anaheim Blvd.
US Post Office Station–Spurgeon Station 605 Bush St.
Villa Park School 10551 Center Dr.
VIRGINIA (sloop) Dana Point Youth & Group Facility, W. basin, Dana Point Harbor
Walkers Orange County Theater 308 N. Main St.
WILD GOOSE (yacht) 2431 West Coast Hwy.
Williams, Roger Y., House 29991 Camino Capistrano
Woelke, John, House 400B N. West St.
Wright, George L., House 831 N. Minter St.
Yorba, Domingo Adobe and Casa Manuel Garcia 31781 Camino Capistrano
Yost Theater–Ritz Hotel 301–307 N. Spurgeon St.
Young Men's Christian Association–Santa Ana-Tustin Chapter 205 W. Civic Center Dr.

Placer

Auburn City Hall and Fire House 1103 High St.
Auburn Fire House No. 1 El Dorado St. & Lincoln Way
Auburn Fire House No. 2 Corner of Washington, Main, & Commercial Sts.
Auburn Grammar School 1225 Lincoln Way
Auburn Masonic Temple 948 Lincoln Way
Auburn Public Library 175 Almond St
Burns, Irene, House 405 Linden Ave.
California Granite Company 5255 Pacific St.
Carnegie Library 557 Lincoln St.
Chapel of the Transfiguration 855 W. Lake Blvd.
Colfax Freight Depot 7 Main St.
Colfax Passenger Depot Main St. and Railroad Ave.
Dutch Flat Historic District Main and Stockton Sts.
El Toyon 211 Brook Rd
Fiddyment Ranch Main Complex 4440 Phillip Rd
Griffith House 7325 English Colony Way
Griffith Quarry Taylor Rd.
Haman House 424 Oak St.
Lake Tahoe Dam SR 89 at Truckee River
Lincoln Public Library 590 Fifth St.
Michigan Bluff–Last Chance Trail From Michigan Bluff NE to Last Chance
Mountain Quarries Bridge North Fork of the American River
Newcastle Portuguese Hall Taylor Rd.
Oddfellows Hall 1256 Lincoln Way
Old Auburn Historic District Roughly bounded by Maple, Commercial, Court, Washington, Spring, and Sacramento Sts.
Outlet Gates and Gatekeeper's Cabin U.S. 89 at mouth of Truckee River
Placer County Bank 874 Lincoln Way
Stevens Trail Roughly bounded Iowa Hill, canyon of North fork Of American R., until at Secret Ravine, top of ridge of Colfax
Strap Ravine Nisenan Maidu Indian Site Address Restricted
Summit Soda Springs SE of Soda Springs
Watson Log Cabin 560 N. Lake Blvd
Woman's Club of Lincoln 499 E St.

Plumas

Ch'ichu'yam-bam Address Restricted
Drakesbad Guest Ranch Head of Warner Creek Valley, Lassen Volcanic National Park
Lakes Basin Petroglyphs Address Restricted
Plumas-Eureka Mill, Jamison Mines District W of Blairsden off Alt. U.S. 40 in Plumas-Eureka State Park
Warner Valley Ranger Station N of Chester in Lassen Volcanic National Park

Riverside

Administration Building, Sherman Institute 9010 Magnolia Ave.
All Souls Universalist Church 3657 Lemon St.
Andreas Canyon Address Restricted
Archeological Sites CA-RIV-504 and CA-RIV-773 Address Restricted
Arlington Branch Library and Fire Hall 9556 Magnolia Ave.
Armory Hall 252 N. Main St.
Barker Dam SE of Twentynine Palms in Joshua Tree National Monument
Blythe Intaglios Addres Restricted
Buttercup Farms Pictograph Address Restricted
Cabot's Old Indian Pueblo Museum 67-616 E. Desert View Ave.
Carnegie, Andrew, Library 8th and Main Sts.
Childs, William, House 1151 Monte Vista Dr.
Chinatown Brockton and Tequesquite Aves.
Coachella Valley Fish Traps Address Restricted
Corn Springs Address Restricted
Corona High School 815 W. 6th St.
Crescent Bathhouse 201 W. Graham Ave.
Desert Queen Mine S of Twentynine Palms in Joshua Tree National Monument
Estudillo Mansion 150 S. Dillon
Federal Post Office 3720 Orange St.
First Church of Christ, Scientist 3606 Lemon St.
First Congregational Church of Riverside 3504 Mission Inn Ave.
Galleano Winery 4231 Wineville Rd.
Garbani, Rocco, Homestead 33555 Holland Rd.
Gilman Ranch 1937 W. Gilman St.
Grand Boulevard Historic District Grand Blvd.
Harada House 3356 Lemon St.
Heritage House 8193 Magnolia Ave.
Jensen, Cornelius, Ranch 4350 Riverview Dr
Lake Norconian Club Jct. of Fifth and Western Ave.
Lederer, Gus, Site Address Restricted
March Field Historic District Eschscholtzia Ave., March Air Force Base
Martinez Canyon Rockhouse BLM, Palm Springs-South Coast Resource Area
Martinez Historical District Off SR 86
Masonic Temple 3650 11th St.
McCoy Spring Archeological Site Address Restricted
Mission Court Bungalows 3355–3373 Second St. and 3354–3362 First St.
Mission Inn 3649 7th St.
Mount San Jacinto State Park Historic District 25905 CA 243
Murrieta Creek Archeological Area Address Restricted
North Chuckwalla Mountain Quarry District Address Restricted
North Chuckwalla Mountains Petroglyph District Ca-Riv 1383 Address Restricted
O'Donnell, Thomas, House 447 Alejo Rd
Old YWCA Building 3425 Mission Inn Avenue
Perris Depot 120 W. Fourth St.
Riverside Municipal Auditorium and Soldier's Memorial Building 3485 7th St.
Riverside-Arlington Heights Fruit Exchange 3391 7th St.
Ryan House and Lost Horse Well S of Twentynine Palms in Joshua Tree National Monument
San Pedro, Los Angeles, & Salt Lake RR Depot 3751 Vine St.
San Timoteo Canyon Schoolhouse 31985 San Timoteo Canyon Rd.
Simon's, M. H., Undertaking Chapel 3610 11th St.
Southern Hotel 445 S. D St.
Steel Development House Number 2 3125 N. Sunny View Dr.
Sutherland Fruit Company 3191 Seventh St.
Tahquitz Canyon Address Restricted
University Heights Junior High School 2060 University Ave.
Victoria Avenue Victoria Ave., from Arlington Ave. to Boundary Ln.
Woman's Improvement Club Clubhouse 1101 S. Main St.

Sacramento

Alkali Flat Central Historic District Roughly E and F Sts. between 9th and 12th Sts.
Alkali Flat North Historic District D and 11th Sts.
Alkali Flat West Historic District E, F, and 8th Sts.
Alta Mesa Farm Bureau Hall 10195 Alta Mesa Rd.
American River Grange Hall No. 172 2720 Kilgora Rd.
Blue Anchor Building 1400 10th St.
Boulevard Park Roughly bounded by B and H Streets, 20th Street, 22nd Street & 23rd Street
Brewster Building 201 Fourth St.
Brewster House 206 5th St.
Brighton School 3312 Bradshaw Rd.
Brown, John Stanford, House 13950 CA 160
California Governor's Mansion 16th and H Sts.
California State Capitol Between 10th and 16th and L and N Sts.
Calpak Plant No. 11 1721 C St.
Capitol Extension District Capitol Mall
Carly, J.C., House 2761 Montgomery Way
Chung Wah Cemetery Mormon St. vicinity, near Lake Natoma
Cohn House 305 Scott St.
Coolot Company Building 812 J St.
Cranston–Geary House 2101 G St.
Crocker, E. B., Art Gallery 216 O St.
Delta Meadows Site Address Restricted
Dunlap's Dining Room 4322 Fourth Ave.
Eastern Star Hall 2719 K St.
Ehrhardt, William, House Dartmoor Way and Percheron Dr.
Elk Grove Historic District 8986–9097 Elk Grove Blvd. also School, Gage and Grove Sts.
Fair Oaks Bridge, Old, Crosses America R. at Bridge St. to American R Pkwy,N of Upper Sunrise Dr. in Gold R
Fire Station No. 6 3414 4th Ave.
Firehouse No. 3 1215 19th St.
Folsom Depot 200 Wool St.
Folsom Powerhouse Off Folsom Blvd. in Folsom Lake State Recreation Area
Galarneaux, Mary Haley, House 922-924 T. St.
Goethe House 3731 T St.
Greene, John T., House 3200 H St.
Heilbron House 704 O St.
Hotel Regis 1024-1030 K St
Hotel Senator 1121 L St.
Howe, Edward P., Jr., House 2215 21st St.
Hubbard-Upson House 1010 F St.
I Street Bridge CA 16
Imperial Theatre Market St.
Indian Stone Corral Address Restricted
Isleton Chinese and Japanese Commercial Districts Bounded by River Rd. and Union, E and H Sts.
J Street Wreck At the foot of J St., in the Sacramento R.
Joe Mound Address Restricted
Johnson, J. Neely, House 1029 F St.
Judah, Theodore, School 3919 McKinley Blvd.
Kuchler Row 608–614 10th St.
Lais, Charles, House 1301 H St.
Lawrence Warehouse 1108 R St.
Libby McNeil and Libby Fruit and Vegetable Cannery 1724 Stockton Blvd.
Locke Historic District Bounded on the W by the Sacramento River, on the N by Locke Rd., on the E by Alley St., and on the S by Levee St.
Maydestone Apartments 1001 15th St.
McClatchy, C.K., Senior High School 3066 Freeport Blvd.
Merchants National Bank of Sacramento 1015 7th St.
Merrium Apartments 1017 14th St.
Mesick House 517 8th St.
New Helvetia Historic District 752 Revere St.
Nisenan Village Site Address Restricted
Old Sacramento Historic District Jcts. of U.S. 40, 50, 99, and CA 16 and 24
Old Tavern 2801 Capitol Ave.
PG&E Powerhouse 400 Jibboom St
Pony Express Terminal 1006 2nd St.
Rosebud Ranch N of Hood
Ruhstaller Building 900 J St.
Runyon House 12865 River Rd.
Sacramento Air Depot Historic District McClellan Air Force Base
Sacramento Bank Building 3418 Broadway
Sacramento City Library 828 I St.
Sacramento Hall of Justice 813 6th St.
Sacramento Junior College Annex and Extensions 3835 Freeport Blvd.
Sacramento Masonic Temple 1131 J St.
Sacramento Memorial Auditorium 16th and J Sts.
Shiloh Baptist Church 3552 7th Ave.
Slocum House 7992 California Ave.
SMUD Headquarters Building 6301 S. St.
Southern Pacific Railroad Company's Sacramento Depot 5th and I Sts.
Southern Pacific Railroad Section Superintendent House 815 Oakdale St.
Stanford-Lathrop House 800 N St.
Sutter's Fort 2701 L St.
Tower Bridge CA 275 across Sacramento River
Travelers' Hotel 428 J St.
U.S. Post Office, Courthouse and Federal Building 801 I St.
Van Voorhies House 925 G St.
Wagner, Anton, Duplex 701 E St.
Walnut Grove Chinese-American Historic District Bounded by C, Tyler, and Bridge Sts., and River Rd.
Walnut Grove Commercial/Residential Historic District Browns Alley and River Rd.
Walnut Grove Gakuen Hall Pine and C Sts.
Walnut Grove Japanese-American Historic District Bounded by Winnie St., Tyler St., C St., and River Rd.
Westminster Presbyterian Church 1300 N St.
Wetzlar, Julius, House 1021 H St.
Winters House 2324 and 2326 H St.
Witter, Edwin, Ranch 3480 Witter Way
Woodlake Site Address Restricted

San Benito

Anza House 3rd and Franklin Sts.
Castro, Jose, House S side of the Plaza
Chalone Creek Archeological Sites Address Restricted
Downtown Hollister Historic District Roughly bounded by Fourth, East, South and Monterey Sts.
Hawkins, Joel and Rena, House 801 South St.
Hollister Carnegie Library 375 Fifth St.
Marentis House 45 Monterey St.
McCallum, Roy D., House 1401 San Benito St.
Monterey Street Historic District Monterey St. and intersecting streets between 5th and B Sts.
Rozas House 31 Polk St.
San Juan Bautista Plaza Historic District Buildings surrounding plaza at Washington, Mariposa, and 2nd Sts.
San Juan Bautista Third Street Historic District 3rd St. between 406 3rd St. and Franklin St.
Wilcox, Benjamin, House 315 The Alameda

San Bernardino

A. K. Smiley Public Library 125 W. Vine St.
Aiken's Wash National Register District Address Restricted
Archeological Site CA SBR 3186 Address Restricted
Archeological Site CA-SBR-140 Address Restricted
Archeological Site No. D-4 Address Restricted
Archeological Site No. E-21 Address Restricted
Atchison, Topeka and Santa Fe Railway Passenger and Freight Depot 1170 W. 3rd St.
Auerbacher Home 121 Sierra Vista Dr.
Barton Villa 11245 Nevada St.
Beverly Ranch 923 W. Fern Ave.
Bitter Spring Archaeological Site (4-SBr-2659) Address Restricted
Black Canyon–Inscription Canyon–Black Mountain Rock Art District Address Restricted
Blackwater Well Address Restricted
Bono's Restaurant and Deli 15395 Foothill Blvd.
CA SBr 1008A, CA SBr 1008B, CA SBr 1008C Address Restricted
Calico Mountains Archeological District Address Restricted
California Theatre, The 562 W. 4th St.
Carnegie Public Library Building 380 N. La Cadena Dr.
Cow Camp SW of Twentynine Palms in Joshua Tree National Monument
Crowder Canyon Archeological District Address Restricted
El Garces 950 Front St.
Ensign, Dr. Orville S., House 304 S. Laurel Ave.
Euclid Avenue From 24th St. in Upland to Philadelphia St. in Ontario
First Christian Church of Rialto 201 N. Riverside Ave.
Fontana Farms Company Ranch House, Camp No. 1 8863 Pepper St.
Fontana Pit and Groove Petroglyph Site Address Restricted
Fossil Canyon Petroglyph Site Address Restricted
Foxtrot Petroglyph Site Address Restricted
Frankish Building 200 S. Euclid Ave.
Goffs Schoolhouse 37198 Lanfair Rd.
Harvey House Railroad Depot Santa Fe Depot
Highland Historic District Roughly bounded by Cole and Nona Ave., Pacific and Church Sts.
Hofer Ranch 11248 S. Turner Ave.
Kelso Depot, Restaurant and Employees Hotel Kelbaker Rd., jct. of Kelbaker and Cima Rds. at Union Pacific Railroad crossing
Keys Desert Queen Ranch SW of Twentynine Palms in Joshua Tree National Monument
Kimberly Crest 1325 Prospect Dr.
Maloof, Sam and Alfreda, Compound 5131 Carnelian St.
Mill Creek Zanja Sylvan Blvd. E to Mill Creek Rd.
Moyse Building 13150 7th St.
Newberry Cave Site Address Restricted
Old San Antonio Hospital 792 W. Arrow Hwy.
Ontario and San Antonio Heights Waiting Station 1251 W. 24th St.
Ontario State Bank Block 300 S. Euclid Ave.
Pacific Electric Etiwanda Depot 7092 Etiwanda Ave
Pioneer Deep Space Station Goldstone Deep Space Communications Complex
Piute Pass Archeological District Address Restricted
Rains, John, House 7869 Vineyard Ave.
Redlands Central Railway Company Car Barn 746 E. Citrus Ave.
Redlands Santa Fe Depot District Roughly bounded by Stuart Ave., N. 5th St., Redlands Blvd., Eureka St. and the SFRR tracks
Rodman Mountains Petroglyphs Archeological District Address Restricted
San Bernardino County Court House 351 N. Arrowhead Ave.
Shady Point 778 Shelter Cove Dr.
Smiley Park Historic District Roughly bounded by Brookside Ave., Cajon St., Cypress Ave. and Buena Vista St.
Squaw Spring Archeological District Address Restricted
Topock Maze Archeological Site Address Restricted
Upland Public Library 123 E. D St.
US Post Office–Downtown Station 390 W. 5th St.
US Post Office–Redlands Main 201 Brookside Ave.
Wall Street Mill S of Twentynine Palms in Joshua Tree National Monument
Washington, Henry, Survey Marker S of Big Bear City in San Bernadino National Forest
Wigwam Village No. 7 2728 Foothill Blvd.
Yorba-Slaughter Adobe 5.5 mi. S of Chino at 17127 Pomona Rincon Rd.

San Diego

Americanization School 1210 Division St.
Anza Borrego-Palo Verde Site, S-2 Address Restricted
Anza Borrego-Sin Nombre, S-4 Address Restricted
Anza Borrego-Spit Mountain Site, S-3 Address Restricted
Baker, Pearl, Row House 6122 Paseo Delicias
Balboa Park CA Quadrangle 41
Balboa Theatre 868 4th Ave.
Bancroft, Hubert H., Ranchhouse Bancroft Dr. off CA 94
Bandy House 638 S. Juniper
Beach, A.H., House 700 S. Juniper
Bear Valley Archeological Site Address Restricted
Beardsley, John R. and Florence Porterfield, House 3130 Shadowlawn St.
BERKELEY B St. Pier
Bingham, Samuel, House 6427 La Plateada
Bishop, Ellis, House 4802 El Arco Iris
Black, William, House–SDM-W-12 Locus A (CA-SDI-4669) Address Restricted
Brawn, Charles A., House 790 Vale View Dr.
Brick Row A Ave. between 9th and 10th Sts.
Burnham–Marston House 3563 Seventh Ave.
Cabrillo National Monument 10 mi. from San Diego off U.S. 10, near S tip of Point Loma
California Quadrangle Balboa Park-El Prado Area
Canfield–Wright House 420 Avenida Primavera
Carlsbad Santa Fe Depot 400 Carlsbad Village Dr. (Elm Ave.)
Carmichael, Norman and Florence B., House 6855 La Valle Plateada
Case Study House No. 23C 2339 Rue de Anne
Castle, The W of Ramona
Chaplain's House 836 Washington St.
Chicano Park Near National Ave. & Dewey St.
Christiancy, George A. C., House 17078 El Mirador
City of San Diego Police Headquarters, Jails and Courts 801 W. Market St.
Clotfelter, Reginald M. and Constance, Row House 6112 Paseo Delicias
Coulter House 3162 2nd Ave.
Cuyamaca Village Address Restricted
Eagles Hall 733 Eighth Ave.
Edgemoor Farm Dairy Barn 9064 Edgemoor Dr., Edgemoor Geriatric Hospital
El Cortez Apartment Hotel 702 Ash St.
El Prado Complex Balboa Park
Estudillo House 4000 Mason St.
Fages-De Anza Trail-Southern Emigrant Road Anza-Borrego State Park
Felicita County Park Prehistoric Village Site Address Restricted
Fleming, Guy and Margaret, House 12279 Torrey Pines Park Rd.
Ford Building Balboa Park, Palisades Area
Gaslamp Quarter Historic District Bounded by RR tracks, Broadway, 4th, and 6th Sts.
Georgia Street Bridge–Caltrans Bridge Georgia St. and University Ave., bet. Florida St. and Park Blvd.
Ginty, John, House 1568 Ninth Ave.
Grand-Horton Hotel 332, 328 and 334 F St.
Granger Hall 1700 E. 4th St.
Grant, U.S. Hotel 326 Broadway St
Haines, Alfred, House 2470 E St.
Hawthorne Inn 2121 1st Ave.
Heilman Villas 1060, 1070, 1080, 1090 Seventh St. and 706–720 (even nos.) Orange Ave.
Holzwasser–Walker Scoot Building and Owl Drug Building 1014 Fifth ave. and 402-416 Broadway
Hotel Charlotta 637 S. Upas
Hotel Del Coronado 1500 Orange Ave.
Howell House 103 W. Eighth St.
Independent Order of Odd Fellows Building 526 Market St.
Initial Point of Boundary Between U.S. and Mexico S of Imperial Beach off Monument Rd.
Johnson-Taylor Ranch Headquarters E of San Diego and Black Mountain Rd.
Kinsey, Martha, House 1624 Ludington Ln.
Kuchamaa SE of San Diego at the US–Mexico border
La Jolla Post Office 1140 Wall St.
La Jolla Women's Club 715 Silverado St.
Lafayette Hotel 2223 El Cajon Blvd.
Las Flores Adobe Stuart Mesa Rd., about 7 mi. N of jct. with Vandergrift Blvd.
Las Flores Estancia Jct. of Pulgas and Stuart Mesa Rds.
Las Flores Site Address Restricted
Lee, Robert E., Hotel 815 3rd Ave. and 314 F St.
Libby, Charles, House 636 Rockledge St.
Lindstrom House 4669 E. Talmadge Dr.
Long-Waterman House 2408 1st Ave.
Marine Corps Recruit Depot Historic District S of jct. of Barnett Ave. and Pacific Hwy.
Marston, George W., House 3525 7th Ave.
McClintock Storage Warehouse 1202 Kettner Blvd.
Medico-Dental Building 233 A St.
Mission Beach Roller Coaster 3000 Mission Blvd.
Mission Brewery 1715 Hancock St.
Mohnike Adobe 12115 Black Mountain Rd.
Moylan, Maj. Myles, House 2214–2224 2nd Ave.
Naval Air Station, San Diego, Historic District Naval Air Station, North Island, N. shore
Naval Training Station Barnett St. and Rosecrans Blvd.
Oak Grove Butterfield Stage Station 13 mi. NW of Warner Springs on CA 79
Oceanside City Hall and Fire Station 704 and 714 Third St.
Old Mission Dam N side of Mission St.-Gorge Rd.
Old Point Loma Lighthouse Included in Cabrillo National Monument
Old Town San Diego Historic District Jct. of US 5 and US 80
Olivenhain Town Meeting Hall 423 Rancho Santa Fe Rd.
Panama Hotel 105 W. F St.
Park Place Methodist Episcopal Church South 508 Olive St.
Peterson, Robert O.–Russell Forester House 567 Gage Ln.
PILOT (Pilot Boat) Maritime Museum of San Diego, 1492 N Harbor Dr
Pythias Lodge Building 211 E St. and 870 3rd Ave.
Ramona Town Hall 729 Main St.
Rancho De Los Kiotes 6200 Flying L.C. Lane
Rancho Guajome Adobe 2.5 mi. NE of Vista
Rancho Santa Fe Land and Improvement Company Office 16915 Avenida de Acacias
Red Rest and Red Roost Cottages 1187 and 1179 Coast Blvd.
RENOWN (yacht) San Diego Marriot Marina, A Dock, 333 W. Harbor Dr.
Rice, Lilian Jenette, House 16780 La Gracia
Robinson Hotel 2032 Main St.
Rockwell Field North Island
Rosecroft 530 Sivergate Ave.
Rosicrucian Fellowship Temple 2222 Mission Ave.
Ruiz-Alvarado Ranch Site Address Restricted
San Diego Armed Services YMCA 500 W Broadway
San Diego Athletic Club 1250 6th Ave.
San Diego Civic Center 1600 Pacific Hwy.
San Diego Mission Church 5 mi. E of Old Town San Diego on Friars Rd.
San Diego Presidio Presidio Park
San Diego Rowing Club 525 E. Harbor Dr
San Diego State College 5300 Campanile Dr.
San Diego Trust and Savings Bank Building 530-540 Broadway
San Diego Veterans' War Memorial Building–Balboa Park 3325 Zoo Dr.
San Luis Rey Mission Church 4 mi. E of Oceanside on CA 76
Santa Fe Depot 1050 Kettner St.
Santa Margarita Ranchhouse Off Vandergrift Blvd.
Scripps, George H., Memorial Marine Biological Laboratory 8602 La Jolla Shores Dr.
Shaffer, Charles A., House 5610 La Crescenta
Sorrento Valley Site Address Restricted
Spreckels Theatre Building 123 W. Broadway
St. Matthew's Episcopal Church 521 E. 8th St.
STAR OF INDIA San Diego Embarcadero
Station and General Office, California Southern Railroad 900 W. 23rd St.
Sunnyslope Lodge 3733 Robinson Mews
Sweet, A. H., Residence and Adjacent Small House 435 W. Spruce and 3141 Curlew Sts.
Table Mountain District Address Restricted
Teacher Training School Building–San Diego State Normal School 4345 Campus Ave.
Terwilliger, Claude and Florence, House 5880 San Elijo
Thomas House 208 E. Fifth Ave.
Torrey Pines Gliderport W of Torrey Pines Rd., bordering Torrey Pines Scenic Dr. and S and W of Torrey Pines Golf Course
Torrey Pines Lodge 12201 Torrey Pines Park Rd.
Torrey Pines Park Road Roughly the North/South R. within Torrey Pines State Reserve
U.S. Courthouse 325 W. F St.
U.S. Inspection Station/U.S. Custom House Virginia and Tijuana Sts.
University Heights Water Storage and Pumping Station Historic District 4236 Idaho St.
US Inspection Station–Tecate CA 188
US Post Office–Downtown Station 815 E St.
Verlaque, Theophile, House 645 Main St.
Villa Montezuma 1925 K St.
Warner's Ranch 4 mi. S of Warner Springs
Watts Building 520 E St.

San Francisco

Administration Building, Treasure Island SE Corner of Avenue of the Palms and California Ave.
Alcatraz Alcatraz Island, San Francisco Bay
ALMA (Scow Schooner) 2905 Hyde St. (Hyde St. Pier)
APOLLO (Storeship) NW corner of Sacramento and Battery Sts.
Aquatic Park Historic District Bounded by Van Ness Ave., Hyde and Polk Sts.
Armour & Co. Building 1050 Battery St.
Atherton House 1990 California St.
Audiffred Building 1–21 Mission St.
Baker and Hamilton 601 Townsend St.
BALCLUTHA Pier 41 East
Bank of Italy 552 Montgomery St.
Beach Chalet 1000 Great Hwy.
Belden, C. A., House 2004-2010 Gough St.
Belt Railroad Engine House and Sandhouse Block bounded by Lombard, Sansome, and the Embarcadero
Building at 1735–1737 Webster Street 1735–1737 Webster St.
Building at 1813–1813B Sutter Street 1813–1813B Sutter St.
Building at 1840–1842 Eddy Street 1840–1842 Eddy St.
Building at 33–35 Beideman Place 33–35 Beideman Pl.
Building at 45–57 Beideman Place 45–57 Beideman Pl.
Building at 465 Tenth St. 465 Tenth St.
Building at 735 Market Street 735 Market St.
Bush Street-Cottage Row Historic District 2101-2125 Bush St., 1-6 Cottage Row, and 1940-1948 Sutter St.
C.A. THAYER San Francisco Maritime State Historic Park
Calvary Presbyterian Church 2501–2515 Fillmore St.
Camera Obscura 1096 Point Lobos Ave.
Central Embarcadero Piers Historic District Piers 1, 1 1/2, 3 and 5, The Embarcadero
Chambord Apartments 1298 Sacramento St.
City of Paris Building 181-199 Geary St.
Coffin–Redington Building 301 Folsom St. and 300 Beale St.
Coit Memorial Tower 1 Telegraph Hill Blvd.
Colombo Building 1-21 Colombus Ave.
Dallam-Merritt House 2355 Washington St.
Delane House 70 Buena Vista Terr.
Doolan, Richard P., Residence and Storefronts 557 Ashbury St./1500-1512 Haights St.
Drydock 4 Hunters Point Naval Shipyard SE. of jct. of Spear Ave. & Morrell St.
Edwards, Frank G., House 1366 Guerrero St.
Engine House No. 31 1088 Green St.
EUREKA San Francisco Maritime State Historic Park, 2905 Hyde St.
Fairmont Hotel 950 Mason St.
Farallone Islands 28 mi. W of San Francisco
Federal Reserve Bank of San Francisco 400 Sansome St.
Ferry Station Post Office Building Embarcadero at Mission St.
Feusier Octagon House 1067 Green St.
Fillmore-Pine Building Address Restricted
Fleishhacker, Delia, Memorial Building Zoo Rd. and Sloat Blvd.
Flood, James C., Mansion California and Mason Sts.
Folger Coffee Company Building 101 Howard St.
Fort Mason Historic District Portion of Fort Mason N and E of Franklin St. and McArthur Ave.
Fort Mason Historic District (Boundary Increase) Bounded by Van Ness Ave., Bay and Laguna Sts.
Fort Miley Military Reservation Off CA 1
Fort Point National Historic Site N tip of San Francisco Peninsula on U.S. 101 and I 480
Four Fifty Sutter Building 450 Sutter St.
Fuller Company Glass Warehouse 50 Green St.
Geary Theatre 415 Geary St.
Geneva Office Building and Power House 2301 San Jose Ave.
Gibb, Daniel, & Co. Warehouse 855 Front St., and 101 Vallejo St.
Girls Club 362 Capp St.
Golden Gate Park Bounded by Fulton St., Stanyan St., Fell St., Baker St., Oak St., Lincoln Way and The Great Highway
Golden Gate Park Conservatory Mount Link, N of John F. Kennedy Dr. at E end of Golden Gate Park
Goodman Building 1117 Geary Blvd.
Grabhorn Press Building 1335 Sutter St.
GRIFFING'S, FREDERICK, (ship) Address Restricted
Haas Candy Factory 54 Mint St.
Haas-Lilienthal House 2007 Franklin St.
Hale Brothers Department Store 901 Market St.
Hale Brothers Department Store (Boundary Increase) 36 Fifth St., 423-27 and 429 Stevenson St.
Hall of Transportation, Treasure Island SE Side of California Ave. between Aves. D & F
Hallidie Building 130 Sutter St.
Haslett Warehouse 680 Beach St.
Herald Hotel 308 Eddy St.
HERCULES (tugboat) Maritime Unit, Hyde St. Pier, National Maritime Museum
Hotel Californian 403 Taylor St.
House at 1239–1245 Scott Street 1239–1245 Scott St.
House at 1249–1251 Scott Street 1249–1251 Scott St.
House at 1254–1256 Montgomery Street 1254–1256 Montgomery St.
House at 1321 Scott Street 1321 Scott St.
House at 1331–1335 Scott Street 1331–1335 Scott St.
House at 584 Page Street 584 Page St.
Hunter–Dulin Building 111 Sutter St.
Hunters Point Commercial Drydock Historic District E. of jct. of Fisher Ave. & Robinson Dr.
International Hotel 848 Kearny St.
Jackson Brewing Company 1475–1489 Folsom St. and 319–351 11th St.
Jackson Square Historic District Roughly bounded by Broadway on N, Sansome St. on E, Washington St. on S, and Columbus Ave. on W
Jessie Street Substation 222–226 Jessie St.
KING PHILIP (ship) and REPORTER (schooner) Shipwreck Site Address Restricted
Koshland House 3800 Washington St.
Krotoszyner, Dr. Martin M., Medical Offices and House 995–999 Sutter St.
Lee, Don, Building 1000 Van Ness Ave.
LEWIS ARK (Houseboat) Hyde St. Pier
Liberty Street Historic District Roughly 15-188 Liberty St.
Lotta Crabtree Fountain Market, Geary, and Kearny Sts.
Lower Nob Hill Apartment Hotel District Roughly, 590–1209 Bush, 680–1156 Sutter and 600–1099 Post Sts. and the intersecting cross streets
Lydia, The Address Restricted
Market Street Theatre and Loft District 982–1112 Market, 973–1105 Market, 1 Jones, and 1–35 Taylor Sts.
Matson Building and Annex 215 Market St.
McElroy Octagon House 2645 Gough St.
McMullen, John, House 827 Guerrero St.
Mills Building and Tower 220 Montgomery St. and 220 Bush St.
Mish House 1153 Oak St.
Mission Dolores 320 Dolores St.
Moss Flats Building 1626 Great Hwy.
Mutual Savings Bank Building 700 Market St.
Myrtle Street Flats 234–248 Myrtle St.
National Carbon Company Building 599 8th St.
New Mission Theater 2550 Mission St.
NIANTIC (Storeship) NW corner of Clay and Sansome Sts.
Ohlandt Newlyweds House 1260 Potrero Ave.
Old Ohio Street Houses 17–55 Osgood Pl.
Old U.S. Mint 5th and Mission Sts.
One Lombard Street 1 Lombard St.
Otis Elevator Company Building 1 Beach St.
Pacific Gas and Electric Company General Office Building and Annex 245 Market St.
Pacific Gas and Electric Company Substation J 565 Commercial and 568 Sacremento Sts.
Paige Motor Car Co. Building 1699 Van Ness Ave.
Palace of Fine and Decorative Arts, Treasure Island SE Side of California Ave. between Avenue F and Avenue I
Palace of Fine Arts 3301 Lyon St.
Park View Hotel 750 Stanyan St.
Payne, Theodore F., House 1409 Sutter St.
Phelps, Abner, House 1111 Oak St.
Pier One Pier One, The Embarcadero (at Washington St.)
Pioneer Trunk Factory–C. A. Malm & Co. 2185–2199 Folsom and 3180 18th Sts.
Pioneer Woolen Mills and D. Ghirardelli Company 900 N. Point St.
Point Lobos Archeological Sites Address Restricted
Port of San Francisco Embarcadero Historic District From Pier 45 to Pier 48, The Embarcadero
Presidio Northern tip of San Francisco Peninsula on U.S. 101 and I-480
Pumping Station No. 2 San Francisco Fire Department Auxiliary Water Supply System N end of Van Ness Ave
Quarters 1, Yerba Buena Island, Naval Training Station 1 Whiting Way, Yerba Buena Island
Quarters 10 and Building 267, Yerba Buena Island Jct. Northgate & Macalla Rds. North shore of Yerba Buena Island
Rialto Building 116 New Montgomery St
Rincon Annex 101–199 Mission St.
Roos House 3500 Jackson St.
Russian Hill–Macondray Lane District Roughly 900–982 Green, 1918–1960 Jones, 15–84 Macondray & 1801–1809 Taylor
Russian Hill–Paris Block Architectural District Roughly 1017–1067 Green St.
Russian Hill–Vallejo Street Crest District Roughly 1020-1032 Broadway, 1-49 Florence, 1728-1742 Jones, 1-7 Russian Hill Pl., 1629-1715 Taylor, & 1000-1085 Vallejo
Saint John's Presbyterian Church 25 Lake St. and 201 Arguello Blvd.
San Francisco Cable Cars 1390 Washington St.
San Francisco Civic Center Historic District Roughly bounded by Golden Gate Ave., 7th, Franklin, Hayes, and Market Sts.
San Francisco Fire Department Engine Co. Number 2 460 Bush St.
San Francisco Juvenile Court and Detention Home 150 Otis St
San Francisco Maritime National Historic Site fort Mason, Bld. 201
San Francisco National Guard Armory and Arsenal 1800 Mission St.
San Francisco Port of Embarkation, US Army Ft. Mason
San Francisco Public Library North Beach Branch 2000 Mason St.
San Francisco State Teacher's College 55 Laguna St.
San Francisco–Oakland Bay Bridge I-80
Schoenstein and Company Pipe Organ Factory 3101 20th St.
Scott, Irving Murray, School 1060 Tennessee St.
Second and Howard Streets District 121-198 2nd, 579-612 Howard, 116 Natoma, 111-163 New Montgomery
Senior Officers Quarters Historic District, Yerba Buena Island Whiting Way at Northgate Rd., North shore of Yerba Buena Island
Sinton House 1020 Francisco St.
Six-Inch Rifled Gun No. 9 Baker Beach
South San Francisco Opera House 4701-4705 Third St and 1601 Newcomb Ave
Southern Pacific Company Hospital Historic District 1400 Fell St.
Spencer, John, House 1080 Haight St.
SS JEREMIAH O'BRIEN Pier 3, Fort Mason Center
SS RIO DE JANEIRO Shipwreck Address Restricted
St. Joseph's Church and Complex 1401–1415 Howard St.
St. Joseph's Hospital 355 Buena Vista Ave. East
St. Paulus Lutheran Church 999 Eddy St.
Stadtmuller House 819 Eddy St.
Swedenborgian Church 3200 Washington St.
Temple Sherith Israel 2266 California St.
The Real Estate Associates (TREA) Houses 2503, 2524, 2530 and 2536 Clay Sts.
Tobin House 1969 California St.
Torpedo Storehouse–Torpedo (Mine) Assembly Building & Long Range Accuracy Storage Building N. of I80
Trinity Presbyterian Church 3261 23rd St.
Tubbs Cordage Company Office Building Hyde St. Pier
U.S. Appraisers Stores and Immigration Station 630 Sansome St.
U.S. Customhouse 555 Battery St.
U.S. Post Office and Courthouse NE corner of 7th and Mission Sts.
Union Ferry Depot Embarcadero at Market St.
Union Iron Works Historic District E. of Illinois between 18th & 22nd Sts.
Uptown Tenderloin Historic District All or part of 33 blocks roughly bounded by Market, McAllister, Golden Gate, Larkin, Geary, Taylor, Ellis Sts.
US Mint 155 Hermann St.
USS PAMPANITO (submarine) Fisherman's Wharf-Pier 45
Veterans Affairs Medical Center–San Francisco, California 4150 Clement St.
WAPAMA San Francisco Maritime State Historic Park, 2905 Hyde St.
Warren, Russell, House 465-467 Oak St. and 368 Lily St.
Waybur, Julian, House 3232 Pacific Ave
Westerfeld, William, House 1198 Fulton St.
Whittier Mansion 2090 Jackson St.
Wilford, Albert, Houses 2121 & 2127 Vallejo St.
Woman's Athletic Club of San Francisco 640 Sutter St.
Yerba Buena Island Lighthouse Yerba Buena Island
YMCA Hotel 351 Turk St.

San Joaquin

Bank of Italy 628 Central Ave.
Bank of Tracy 801 Central Ave.
Cole's Five Cypress Farm 11221 E. Eight Mile Rd.
Commercial and Savings Bank 343 Main St.
El Dorado Elementary School Harding Way and Pacific Ave.
Elks Building 42 N. Sutter St.
Farmer's and Merchant's Bank 11 S. San Joaquin St.
Fox California Theater 242 E. Main St.
Gew, Wong K., Mansion 345 W. Clay St.
Harmony Grove Church 11455 E Locke Rd
Holt, Benjamin, House 548 Park St.
Hotel Lodi 5 S. School St.
Hotel Stockton 133 E. Weber Ave.
I.O.O.F. Hall Main St.
IOOF Lodge #355 18819 East CA 88
Locke House and Barn 19960 W. Elliott Rd.
Locke's Meat Market 13480 CA 88
Lodi Arch Pine St.
Morse–Skinner Ranch House 13063 N. CA 99
Nippon Hospital 25 S. Commerce St.
Ohm, John, House 31524 S. Kasson Rd.
Old Weber School 55 W. Flora St.
Philomathean Clubhouse 1000 N. Hunter St.
Rodgers, Moses, House 921 S. San Joaquin St.
Sperry Office Building 146 W. Weber Ave.
Sperry Union Flour Mill 445 W. Weber
Stockton Savings and Loan Society Bank 301 E. Main St.
Terminous Culling Chute 14900 W. CA 12
Tracy City Hall and Jail 25 W. 7th St.
Tracy Inn 24 W. 11th St.
Tretheway Block 229 E. Weber St.
U.S. Post Office 401 N. San Joaquin St.
West Side Bank 47 W. 6th St.
Woman's Club of Lodi 325 W. Pine St.
Woodbridge Masonic Lodge No. 131 1040 Augusta St.

San Luis Obispo

Administration Building, Atascadero Colony 6500 Palma Ave.
Ah Louis Store 800 Palm St.
Angel, Myron, House 714 Buchon St.
Archeological Site 4 SLO 834 Address Restricted
Arroyo Grande IOOF Hall 128 Bridge St.
Atascadero Printery 6351 Olmeda
Bank of Italy 1245 Park St.
Brewster-Dutra House 1803 Vine St.
Caledonia Adobe 0.5 mi. S of 10th St.
Call–Booth House 1315 Vine St.
Carrizo Plain Rock Art Discontiguous District Address Restricted
Corral de Piedra S of San Luis Obispo on Price Canyon Rd.
Dana Adobe S end of Oak Glen Ave.
Eight Mile House Off CA 101 on Stagecoach Rd.
Guthrie House Burton and Center Sts.
Hearst San Simeon Estate 3 mi. NE of San Simeon
Jack, Robert, House 536 Marsh St.
Lincoln School 9000 Chimney Rock Rd.
Mission San Miguel Arcangel Address Restricted
Old Santa Rosa Catholic Church and Cemetery Main St.
Pacific Coast Railway Company Grain Warehouse 65 Higuera St.
Pereira Octagon Barn 4400 Octagon Wy.
Piedras Blancas Light Station CA 1 on Point Piedras Blancas
Port San Luis Site Address Restricted
Powerhouse, The Jct. of S. Perimeter Rd. and Cuesta Ave., NE corner
Price, John, House Highland Dr. off Price Canyon Rd.
Rancho Canada de los Osos y Pecho y Islay Address Restricted
Robles, Paso, Carnegie Library City Park, 800 12th St.
San Luis Obispo Carnegie Library 696 Monterey St.
San Luis Obispo Light Station Point San Luis
Tribune–Republic Building 1763 Santa Barbara St.
William Shipsey House 1266 Mill St

San Mateo

Archeological Site SMA-151 Address Restricted
Barron–Latham–Hopkins Gate Lodge 555 Ravenswood Ave.
Bourn-Roth Estate 3.7 mi. NW of Woodside off Canada Rd.
Brittan, Nathanial, Party House 125 Dale Ave.
Burlingame Railroad Station Burlingame Ave. and California Dr.
Carolands, The 565 Remillard Dr.
Casa de Tableta 3915 Alpine Rd.
Church of the Nativity 210 Oak Grove Ave.
Coxhead, Ernest, House 37 E. Santa Inez Ave.
De Sabla, Eugene J., Jr., Teahouse and Tea Garden 70 De Sabla Ave.
Dickerman Barn Cabrillo Hwy.
First Congregational Church of Pescadero San Gregorio St.
Folger Estate Stable Historic District 4040 Woodside Rd.
Green Gables–Fleischhacker, Mortimer, Country House 329 Albin Ave.
Green Oaks Ranch House 13 mi. S of Pescadero on CA 1
Hofmann, Arthur and Mona, House 1048 La Cuesta Rd.
Hotel St. Matthew 215-229 Second Ave.
Howard–Ralston Eucalyptus Tree Rows El Camino Real, CA 82
Independence Hall 129 Albion Ave.
Johnston, James, House Higgins-Purisima Rd.
Kohl Mansion 2750 Adeline Dr.
Lathrop House 627 Hamilton St.
Martin Building 220 Grand Ave.
Menlo Park Railroad Station 1100 Merrill St.
Methodist Episcopal Church at Half Moon Bay 777 Miramontes St.
Methodist Episcopal Church of Pescadero 108 San Gregorio St.
Mills, Robert, Dairy Barn Higgins Purissima Rd.
National Bank of San Mateo 164 S. B St.
New Sequoia Theater Building 2211–2235 Broadway
Newhall Estate 1761 Manor Dr.
Our Lady of the Wayside 930 Portola Rd.
Pigeon Point Lighthouse S of Pescadero at Pigeon Point off CA 1
Pilarcitos Creek Bridge Main St. across Pilarcitos Cr.
Point Montara Light Station Jct. of 16th St. and CA 1
Portola Valley School 775 Portola Rd.
Princeton Hotel Capistrano Rd. and Prospect Way
Ralston, William C., House College of Notre Dame campus
Redwood City Historic Commercial Buildings Broadway and Main Sts.
San Francisco Bay Discovery Site 4 mi. W of San Bruno via Skyline Dr. and Sneath Lane
San Gregorio House Old Stage Rd.
San Mateo County Courthouse Broadway
Sanchez Adobe Park Linda Mar Blvd., 1 mi. E of CA 1
Sequoia Union High School 1201 Brewster Ave.
Simmons, William Adam, House 751 Kelly Ave.
South San Francisco Hillside Sign Sign Hill Park, N of Park Way
Southern Pacific Depot 559 El Camino Real
Southern Pacific Depot 21 E. Millbrae Ave.
Southern Pacific Railroad Bayshore Roundhouse Jct. of Industrial Way and Bayshore Ave.
Union Cemetery 316 Woodside Rd.
US Post Main Office–San Mateo 210 S. Ellsworth St.
Watkins, Commodore James, House 98 Alejandra Ave.
Woodside Store 471 Kings Mountain Rd.

Santa Barbara

Acacia Lodge 109 Miramar Ave.
Andalucia Building 316-324 State St.
Campbell No. 2 Archeological Site Address Restricted
Eastern Sierra Madre Ridge Archeological District Address Restricted
El Paseo and Casa de la Guerra 808–818 State St., 813–819 Anacapa St., and 9–25 E. de la Guerra St.
Faith Mission 409 State St.
Goleta Depot 300 N. Los Carneros Rd.
Gonzalez, Rafael, House 835 Laguna St.
Hammond's Estate Site Address Restricted
Herschell, Allan, 3-Abreast Carousel 223 E. Cabrillo Blvd.
Hill-Carrillo Adobe 11 E. Carrillo St.
Hope, Thomas, House 399 Nogal Dr.
Janssens-Orella-Birk Building 1029–1031 State St.
La Purisima Mission 4 mi. E of Lompoc, near jct. of CA 1 and 150
Lompoc Public Library 200 S. H St.
Los Alamos Ranch House 3 mi. W of Los Alamos on old U.S. 101
Los Banos del Mar 401 Shoreline Dr.
Madulce Guard Station and Site 40 mi. N. of Santa Barbara
Minerva Club of Santa Maria 127 W. Boone St.
Mission de la Purisima Concepcion de Maria Santisima Site Bounded by Locust Ave., city limits, E and G Sts.
Mission Santa Ines E side of Solvang, S of CA 246
Painted Cave Address Restricted
Point Conception Light Station U.S. Coast Guard Light Station
Point Sal Ataje Address Restricted
San Marcos Rancho Address Restricted
San Miguel Island Archeological District Address Restricted
Santa Barbara County Courthouse 1100 Anacapa St.
Santa Barbara Island Archeological District Address Restricted
Santa Barbara Mission 2201 Laguna St.
Santa Barbara Presidio Roughly bounded by Carrillo, Garden, De la Guerra and Anacapa Sts.
Santa Cruz Island Archeological District Address Restricted
Sexton, Joseph and Lucy Foster, House 5490 Hollister Ave.
Southern Pacific Train Depot 209 State St.
Space Launch Complex 10 Vandenberg Air Force Base
SS YANKEE BLADE Address Restricted
St. Vincent Orphanage and School Building 925 De La Vina St.
Steedman Estate 1387 E. Valley Rd.
Stow House 304 N. Los Carneros Rd.
US Post Office–Santa Barbara Main 836 Anacapa St.
Val Verde 2549 Sycamore Canyon Rd.
Virginia Hotel 17 and 23 W. Haley St.

Santa Clara

Agnews Insane Asylum 4000 Lafayette Ave.
Ainsley, John Colpitts, House No. 3 300 Grant St.
Allen, Theophilus, House 601 Melville Ave.
Alviso Historic District Boundaries unknown at this time
Alviso, Jose Maria, Adobe 92 Piedmont Rd.
Ashworth-Remillard House 755 Story Rd.
Building at 27–29 Fountain Alley 27–29 Fountain Alley
Campbell Union Grammar School 11 E. Campbell Ave.
Campbell Union High School Historic District 1 W. Campbell Ave.
Christian Church of Gilroy 160 5th St.
Civic Art Gallery 110 Market St.
Coyote Creek Archeological District Address Restricted
De Anza Hotel 233 W. Santa Clara St.
de Lemos, Pedro, House 100-110 Waverley Oaks
Dohrmann Building 325 S. First St.
Downing, T. B., House 706 Cowper St.
Dunker House 420 Maple St.
East San Jose Carnegie Library 1102 E. Santa Clara St.
First Unitarian Universalist Church 160 N. 3rd St.
Forbes Mill Annex CA 17
Fraternal Hall Building 140 University Ave. and 514 High St.
Free, Arthur Monroe, House 66 S. 14th St.
Galindo-Leigh House 140 S. Peter Dr.
Gilroy Free Library 195 Fifth St.
Gilroy Yamato Hot Springs 9 1/2 mi. NE of jct. of New Ave. and Roop Rd.
Green Gables Channing Ave., Ivy Ln., Greer Rd., Wildwood Ln.
Greenmeadow Nelson Dr., El Capitan Pl., Adobe Pl., Creekside Dr.
Griffin, Willard, House and Carriage House 12345 S. El Monte Ave.
Hakone Historic District 21000 Big Basin Way
Hamilton, Capt. James A., House 2295 S. Basom Ave.
Hanna-Honeycomb House 737 Frenchman's Rd.
Hayes Mansion 200 Edenvale Ave.
Hensley Historic District Roughly bounded by Julian, 1st, 7th, and Empire Sts.
Hewlett–Packard House and Garage 367 Addison Ave.
Highway 152 Tree Row CA 152
Holloway, Edgar, House 7539 Eigleberry St.
Hoover, Lou Henry, House 623 Mirada Rd.
Hostess House W of University Ave. underpass of El Camino Real
Hotel Montgomery 211 SW First St.
Hotel Sainte Claire 302 and 320 S. Market St.
Hutton, Warner, House 13777a Fruitvale Ave.
Kee House 2310 Yale St.
Kotani-En Garden Address Restricted
Landrum, Andrew J., House 1219 Santa Clara St.
Lantarnam Hall 12355 Stonebrook Dr.
Le Petit Trianon De Anza College campus
Leib Carriage House 60 N. Keeble Ave.
Lick, James, Mill 305 Montague Expwy.
Live Oak Creamery 88 Martin St.
Los Gatos Historic Commercial District 1–24 N. Santa Cruz Ave., 9–15 University Ave. and 14–198 W. Main St.
MacFarland House 775 Santa Ynez St.
Malaguerra Winery N. of Morgan Hill on Burnett Ave.
Masson, Paul, Mountain Winery Pierce Rd.
McCullagh-Jones House 18000 Overlook Rd.
Miller–Melone Ranch 12795 Saratoga–Sunnyvale Rd.
Milpitas Grammar School 160 N. Main St.
Moir Building 227-247 N. 1st St.
Morse, Charles Copeland, House 981 Fremont St.
Mountain View Adobe 157 Moffett Blvd.
New Almaden 14 mi. S of San Jose on CR G8
Norris House 1247 Cowper St.
Norris, Frank, Cabin 10 mi. W of Gilroy off CA 152
Old City Hall 7410 Monterey St.
Palo Alto Medical Clinic 300 Homer Ave
Palo Alto Southern Pacific Railroad Depot 95 University Ave.
Palo Alto Stock Farm Horse Barn Fremont Rd.
Peralta, Luis Maria, Adobe 184 W. St. John St.
Pettigrew House Address Restricted
Picchetti Brothers Winery SW of Cupertino at 13100 Montebello Rd.
Poverty Flat Site Address Restricted
Professorville Historic District Roughly bounded by Embarcadero Rd., Addison Ave., Emerson and Cowper Sts.
Ramona Street Architectural District 518–581 Ramona St. and 255–267 Hamilton Ave.
Rengstorff, Henry A., House 1737 Stierlin Rd.
Renzel, Ernest & Emily, House 120 Arroyo Way
Rhoades Ranch 2290-A Chochrane Rd.
Roberto–Sunol Adobe 770 Lincoln Ave.
Roma Bakery 655 Almaden Ave.
Ross House 693 S. 2nd St.
San Jose Downtown Historic District E. Santa Clara, South First, Second, Third and E. San Fernando Sts.
Santa Clara Depot 1 Railroad Ave.
Santa Clara Verein 1082 Alviso St.
Saratoga Foothill Club 20399 Park Place
Saratoga Village Library 14410 Oak St.
Shoup, Paul, House 500 University Ave.
Southern Pacific Depot 65 Cahill St.
Spillman Engineering 3-Abreast Carousel 139 B Eastridge Mall
Squire, John Adam, House 900 University Ave.
St. James Square Historic District Roughly bounded by N. 1st, N. 4th, E. St. James, and E. St. John Sts.
St. Joseph's Roman Catholic Church Market and San Fernando Sts.
Steinbeck, John, House 16250 Greenwood Ln.
Troy Laundry 722 Almaden Ave.
Twohy Building 210 S. First St.
U.S. Post Office 380 Hamilton Ave.
Unitary Plan Wind Tunnel Ames Research Center
US Naval Air Station Sunnyvale, California, Historic District Naval Air Station Moffett Field
Villa Mira Monte 17860 Monterey Rd.
Villa Montalvo 14800 Montalvo Rd.
We and Our Neighbors Clubhouse S of San Jose at 15460 Union Ave.
Welch-Hurst 15800 Sanborn Rd.
Wheeler Hospital 650 Fifth St.
Wilson House 860 University St.
Winchester House 525 S. Winchester Blvd.
Woodhills S of Cupertino on Prospect Rd.
Young, Earl and Virginia, House 1888 White Oaks Rd.
Yung See San Fong House 16660 Cypress Way

Santa Cruz

Bank of Santa Cruz County 1502 Pacific Ave.
Bayview Hotel 8041 Soquel Dr.
Bockius, Godfrey M., House 322 E. Beach St.
Branciforte Adobe 1351 N. Branciforte Ave.
Brown, Allan, Site Address Restricted
Carmelita Court 315–321 Main St.
Castro, Jose Joaquin, Adobe NW of Watsonville at 184 Old Adobe Rd.
Cope Row Houses 412–420 Lincoln St.
Cowell Lime Works Historic District University of California, Santa Cruz campus; High St. and Glen Coolidge Dr.
Davenport Jail 1 Center St.
Felton Covered Bridge Covered Bridge Rd.
Felton Presbyterian Church 6299 Gushee St.
Garfield Park Branch Library 705 Woodrow Ave.
Glen Canyon Covered Bridge Branciforte Dr.
Golden Gate Villa 924 3rd St.
Grace Episcopal Church 12547 CA 9
Hihn Building 201 Monterey Ave.
Hinds, A. J., House 529 Chestnut St.
Hotel Metropole 1111 Pacific Ave.
Judge Lee House 128 E. Beach St.
Lettunich Building 406 Main St.
Live Oak Ranch 105 Mentel Ave.
Looff Carousel and Roller Coaster on the Santa Cruz Beach Boardwalk Along Beach St.
Madison House 335 East Lake
Mansion House Hotel 418-424 Main St.
Mission Hill Area Historic District Mission St.
Neary-Rodriguez Adobe 130-134 School St.
Octagon Building Corner of Front and Cooper Sts.
Old Riverview Historic District Blue Gum Ave., Capitola Ave., Riverview Ave., Riverview Dr., and Wharf Rd.
Phillipshurst-Riverwood CA 9
Redman House 1635 W. Beach Dr.
Rispin Mansion 2200 Wharf Rd.
Robinson, Elias H., House 363 Ocean St.
Sand Hill Bluff Site Address Restricted
Santa Cruz Downtown Historic District Roughly Rincon St., Church St., Chestnut St., Walnut St., Cedar St., Laurel St., Myrtle St., and Lincoln St.
Scott, Hiram D., House 4603 Scotts Valley Dr.
Six Sisters-Lawn Way Historic District Roughly bounded by San Jose Ave., Capitola Ave., and Esplanade
Stoesser Block and Annex 331-341 Main St.
US Post Office–Santa Cruz Main 850 Front St.
Valencia Hall Valencia Rd.
Venetian Court Apartments 1500 Wharf Rd.
Veterans Memorial Building 842–846 Front St.
Watsonville City Plaza Bounded by Main, Peck, Union, and E. Beach Cts.
Watsonville-Lee Road Site Address Restricted

Shasta

Benton Tract Site Address Restricted
Cascade Theatre 1731 Market St.
Cottonwood Historic District Off US 99
Cow Creek Petroglyphs Address Restricted
Dersch-Taylor Petroglyphs Address Restricted
French Gulch Historic District Along both sides of French Gulch Rd.
Frisbie, Edward, House 1246 East St.
Gladstone Houses 12962–12964 Cline Gulch Rd.
Horseshoe Lake Ranger Station N of Chester in Lassen Volcanic National Park
Lake Britton Archeological District Address Restricted
Lassen Volcanic National Park Highway Historic District NPS Route 1, CA 89
Loomis Vistor Center, Bldg. 43 Lassen Volcanic National Park
Lorenz Hotel 1509 Yuba St.
Manzanita Lake Naturalist's Services Historic District 39489 CA 44
Nobles Emigrant Trail E of Shingletown in Lassen Volcanic National Park
Old City Hall Building 1313 Market St.
Olsen Petroglyphs Address Restricted
Phillips Brothers Mill Approx. 30 mi. NE of Redding
Pine Street School 1135 Pine St.
Prospect Peak Fire Lookout NE of Mineral
Reading Adobe Site Adobe Lane, 5 mi. E of the center of Cottonwood
Shasta State Historic Park U.S. 299
Squaw Creek Archeological Site Address Restricted
Summit Lake Ranger Station NE of Mineral in Lassen Volcanic National Park
Swasey Discontiguous Archeological District Address Restricted
Tower House District Whiskeyton National Recreation Area
Tower House–Soo-Yeh-Choo-Pus Address Restricted

Sierra

Durgan Bridge Nevada St.
Foote's Crossing Road Tahoe National Forest
Forest City Off of Mountain House Rd., jct. of North and South Forks, Tahoe National Forest
Hansen Bridge E. River St. between Upper Main & Pearl Sts.
Hawley Lake Petroglyphs Address Restricted
Hospital Bridge Upper Main St. over Downie R.
Jersey Bridge CA 49 from Main to Commercial Sts.
Kyburz Flat Site Address Restricted
Sardine Valley Archeological District Address Restricted
Sierra County Sheriff's Gallows Galloway Rd. and Courthouse Sq.
Stampede Site Address Restricted

Siskiyou

Captain Jack's Stronghold S of Tulelake, Lava Beds National Monument
Dunsmuir Historic Commercial District Roughly bounded by Sacramento and Shasta Aves., Spruce and Cedar Sts. (both sides)
Edgewood Store 24505 Edgewood Rd.
Falkenstein, Lewis, House 401 S. Gold Street
Forest House 4204 CA 3
Fort Jones House Main St.
Harlow, William, Cabin Elliot Cr. Rd. No. 1050, 1 mi. from Joe Bar Subdivision
Hospital Rock Army Camp Site S of Tulelake, Lava Beds National Monument
Hotel Macdoel Montezuma Ave. and Mt. Shasta St.
Lower Klamath National Wildlife Refuge Lower Klamath Lake, E of Dorris
McCloud Roughly bounded by Columbero Dr., Main St., W. Minnesota Ave., and Lawndale Ct.
Sawyers Bar Catholic Church Klamath National Forest
Shasta Inn and Weed Lumber Company Boarding House 829 and 877 N. Davis St.
Thomas-Wright Battle Site S of Tulelake in Lava Beds National Monument
West Miner Street-Third Street Historic District 102–402 W. Miner St. and 122–419 3rd St.
White's Gulch Arrastra E of Swayers Bar
Yreka Carnegie Library 412 W. Miner St.

Solano

Benicia Arsenal Army Point and I-680
Benicia Capitol State Historic Park 1st and G Sts.
Bird and Dinkelspiel Store 2145 Collinsville Rd.
Brown, Jackson Fay, House 6751 Maine Prairie Rd.
Buck, Will H., House 301 Buck Ave.
Carr House 165 E. D St
City Hall 715 Marin St.
Crooks Mansion 285 W. G St.
DELTA KING 3 mi. (4.8 km) N of Rio Vista on CA 84
Dixon Carnegie Library 135 E. B St.
Fischer, Joseph, House 135 G St.
Hastings Adobe NE of Collinsville off CA 68
Mare Island Historic District(Boundary Increase) Roughly bounded by Mare Island Straight, Causeway St., Cedar Ave., Mesa Rd., Ribeiro Rd., and Tyler Rd.
Mare Island Naval Shipyard Mare Island
Martin, Samuel, House 293 Suisun Valley Rd.
Masonic Temple–Naval Lodge No. 87, Free and Accepted Masons 707 Marin St.
Old Masonic Hall 106 W. J St.
Pena Adobe 2 mi. SW of Vacaville on I-80
Pleasants Ranch 8212 Pleasants Valley Rd.
Sacramento Northern Railway Historic District 5848 CA 12
Saint Vincent's Hill Historic District Roughly bounded by Mare Island Way almost to Sonoma Blvd. and from Quincy Alley to Kissel Alley
STAMBOUL (Whaling Bark) Foot of W. 12th St.
Suisun Masonic Lodge No. 55 623 Main St.
USCGC STORIS (cutter) U.S. Maritime Administration National Defense Reserve Fleet, Suisun Bay
Vacaville Town Hall 620 E. Main St.
Vallejo City Hall and County Building Branch 734 Marin St.
Vallejo Old City Historic District Sonoma Blvd., and Monterey, Carolina, and York Sts.

Sonoma

Bodega Bay Address Restricted
Buena Vista Vineyards–Buena Vista Vinicultural Society 18000 Old Winery Rd.
Burbank, Luther, House and Garden 200 Santa Rosa Ave.
Carriger, Nicholas, Estate 18880 Carriger Rd.
Cloverdale Railroad Station Railroad Ave.
Cnopius House 726 College Ave.
Comstock House 767 Mendocino Ave.
Condominium 1 110-128 Sea Walk Dr.
De Turk Round Barn 819 Donahue St.
Dry Creek-Warm Springs Valleys Archeological District Address Restricted
Duncan's Landing Site Address Restricted
Ellis–Martin House 1197 E. Washington St.
Fort Ross N of Fort Ross on CA 1
Fort Ross Commander's House N of Fort Ross on CA 1, Fort Ross State Historical Monument
Free Public Library of Petaluma 20 Fourth St.
Gables, The 4257 Petaluma Hill Rd.
Geyserville Union School Main St.
Glen Oaks Ranch 13255 Sonoma Hwy.
Gold Ridge Farm W of Sebastopol
Gould–Shaw House 215 N. Cloverdale Blvd.
Guerneville Bridge Rt. 116 over Russian River
Healdsburg Carnegie Library 221 Matheson St.
Healdsburg Memorial Bridge Healdsburg Ave, junction of Front St
Hicks House 3160 Hicks Rd.
Hinds Hotel 306 Bohemian Hwy.
Hood, William, House 7501 Sonoma Hwy
Hotel Chauvet 13756 Arnold Dr.
Hotel La Rose 5th and Wilson Sts.
Knipp and Stengel Ranch Barn CA 1
Laughlin, James H. and Frances E., House SE of Windsor on Lone Redwood Rd.
Llano Road Roadhouse 4353 Gravenstein Hwy., S
London, Jack, Ranch 0.4 mi. W of Glen Ellen in Jack London Historical State Park
Lumsden, W. H., House 727 Mendocino St.
Madrona Knoll Rancho District 1001 Westside Rd.
McDonald Mansion 1015 McDonald Ave.
Old Petaluma Opera House 147–149 Kentucky St.
Old Post Office 425 7th St.
Orange Lawn 645 Charles Van Damme Way
Park Apartments 300 Santa Rosa Ave.
Petaluma Adobe 4 mi. E of Petaluma on Casa Grande Rd.
Petaluma and Santa Rosa Railway Powerhouse 238–258 Petaluma Ave.
Petaluma Historic Commercial District Along Petaluma Blvd., between B and Prospect Sts.
Petaluma Silk Mill 420 Jefferson St.
Pinschower, Simon, House 302 N. Main St.
Railroad Square District Roughly bounded by 3rd, Davis, Wilson, and 6th Sts. and Santa Rosa Creek
Ranch Site, The Address Restricted
Rosenburg's Department Store 700 Fourth St.
Salt Point State Park Archeological District Address Restricted
Sebastopol Depot of the Petaluma and Santa Rosa Railway 261 S. Main St.
Shaw, Isaac E., Building 219 N. Cloverdale Blvd.
Sonoma Depot 284 1st St., W
Sonoma Grammar School 276 E. Napa St.
Sonoma Plaza Center of Sonoma
Sonoma Plaza (Boundary Increase) Area S and E of town plaza, along Broadway and the N side of E. Napa St.
Sonoma State Home–Main Building 15000 Arnold Dr.
SS POMONA (Shipwreck) Fort Ross Cove, off Fort Ross Historic State Park
Strout, George A., House 253 Florence Ave.
Sweed, Philip, House 301 Keokuk St.
Sweet House 607 Cherry St.
Temelec 220 and 221 Temelec Circle
US Post Office–Petaluma 120 4th St.
Vallejo Estate Corner of Spain and W. 3rd Sts.
Walters Ranch 6 mi. S of Healdsburg at 6050 Westside Rd.
Wasserman House 930 Mendocino Ave.
Watson School 15000 Bodega Hwy.

Stanislaus

Bald Eagle Ranch House 511 Crawford Rd.
First National Bank of Oakdale Building 338 East F St.
Gold Dredge S of La Grange
Hotel Covell 1023 J St.
Kingen Hotel 30054 Yosemite Blvd.
Knights Ferry On Stanislaus River 2 mi. from Stanislaus
Louie's Place 30048 Yosemite Blvd.
McHenry Mansion 906 15th St.
Odd Fellows Hall Yosemite Blvd.
Old Adobe Barn Yosemite Blvd. and La Grange Rd.
Old La Grange Schoolhouse La Grange Rd. and Floto St.
Patterson Branch Library 355 W. Las Palmas Ave.
Plaza Building Plaza #2
Riverbank Branch Library 3237 Santa Fe St.
Shell Gas Station Yosemite Blvd.
St. Louis Catholic Church La Grange Rd. and Floto St.
Stage Stop Yosemite Blvd. and La Grange Rd.
Turlock Carnegie Library 250 N. Broadway
Turlock High School Auditorium and Gymnasium 1574 E. Canal Dr.
U.S. Post Office Twelfth and I Sts.
Walton, Dr. Robert and Mary, House 417 Hogue Dr.
Whitmore, Daniel, House 2928 Fifth St.
Wood, Walter B., House 814 Twelfth St.

Sutter

Live Oak Historic Commercial District Along Broadway between Pennington Rd. and Elm St.

Tehama

Cone and Kimball Building 747 Main St.
Kraft, Herbert, Memorial Free Library 909 Jefferson
Maywood Woman's Club 902 Marin St.
Molino Lodge Building 3rd and C Sts.
Odd Fellows Building 342 Oak St.
Old Bank of America Building 710 Main St.
Park Headquarters, Lassen Volcanic National Park Off CA 36
Saint Mary's Parish 515 Main St.
State Theatre 333 Oak St.
Sulphur Creek Archeological District Address Restricted

Trinity

Bowerman Barn SW of Trinity Center on Guy Covington Dr.
Helena Historic District N of U.S. 299 W, on North Fork of Trinity River
Lewiston Historic District Roughly Deadwood, Turnpike, and Schoolhouse Rds.
Weaverville Historic District Both sides of Main St.

Tulare

Allensworth Historic District Town of Allensworth and its environs along CA 43
Ash Mountain Entrance Sign N of Three Rivers in Sequoia National Park
Bank of Italy Building 128 E. Main St.
Barton-Lackey Cabin N of Mineral King in Kings Canyon National Park
Cabin Creek Ranger Residence and Dormitory SE of Wilsonia on Generals Highway in Sequoia National Park
Cattle Cabin NE of Three Rivers on Sequoia National Park
Elster, C. A., Building CA 190 and Tule River Dr.
Exeter Public Library 309 S. E St.
First Congregational Church 165 E. Mill St.
Generals' Highway Stone Bridges N of Mineral King in Sequoia National Park
Giant Forest Lodge Historic District NE of Three Rivers in Sequoia National Park
Giant Forest Village-Camp Kaweah Historic District N of Three Rivers in Sequoia National Park
Groenfeldt Site Address Restricted
Hockett Meadow Ranger Station S of Silver City in Sequoia National Park
Hospital Rock Address Restricted
Hyde House 500 S. Court St.
Mineral King Road Cultural Landscape Mineral King Rd, Sequoia National Park
Moro Rock Stairway N of Three Rivers in Sequoia National Park
Orosi Branch Library 12662 Ave. 416
Pear Lake Ski Hut N of Mineral King on Sequioa National Park
Pogue Hotel 32792 Sierra Dr. (CA 198)
Quinn Ranger Station S on Mineral King on Sequoia National Park
Redwood Meadow Ranger Station NE of Three Rivers in Sequoia National Park
Sequoia Field– Visalia-Dinuba School of Aeronautics Near jct. of Ave. 368 and Road 112, 9 mi. N of Visalia
Smithsonian Institution Shelter W of Lone Pine in Sequoia National Park
Squatter's Cabin NE of Three Rivers
Tenalu Address Restricted
Tharp's Log NE of Three Rivers
The Pioneer 27000 S. Mooney Blvd.
Tulare Union High School Auditorium and Administration Building 755 E. Tulare Ave.
US Post Office–Porterville Main 65 W. Mill Ave.
US Post Office–Visalia Town Center Station 11 W. Acequia St.
Wilsonia Historic District Roughly bounded by Pine Ln., Fern Ln., Hillcrest Rd., Sierra Ln., Kaweah Ln., Goddard Ln. and Park Rd.
Zalud House 393 N. Hockett St.

Tuolumne

Baker Highway Maintenance Station 33950 CA 108
Cady House 72 N. Norlin St.
Chinaman Mortar Site Address Restricted
City Hotel 145 S. Washington St.
Columbia Historic District 4 mi. NW of Sonora on CA 49
Cooper Cabin Address Restricted, Emigrant Wilderness, Stanislaus National Forest
Emporium 735 Main St.
Gamble Building and Miner's Bean Kettle 17544 CA 120
Great Sierra Mine Historic Site W of Lee Vining in Yosemite National Park
Great Sierra Wagon Road N of Yosemite Village
Groveland Hotel 18767 Main St. (CA 120)
Hotel Charlotte 18736 Main St. (CA 120)
Leighton Encampment Roughly 12 mi. SW. of Pinecrest
McCauley Cabin W of Lee Vining at Tuolumne Meadows
Niagara Camp NE of Tuolumne in Stanislaus National Forest
Parsons Memorial Lodge Tuolumne Meadows
Quail Site Address Restricted
Soda Springs Cabin SW of Lee Vining
Sonora Youth Center 732 S. Barretta St.
Stanislaus Branch, California Forest and Range Experiment Station Forest Rd. 4N13B
Sugg House 37 Theall St.
Tioga Pass Entrance Station SW of Lee Vining in Yosemite National Park
Tuolumne County Courthouse 41 W. Yaney Ave.
Tuolumne County Courthouse (Boundary Increase) Bounded by N Washington St., W Yaney Av., N Green St. & W Jackson St.
Tuolumne County Jail 156 W. Bradford St.
Tuolumne Meadows SW of Lee Vining in Yosemite National Park
Tuolumne Meadows Ranger Stations and Comfort Stations SW of Lee Vining in Yosemite National Park
Watts & Tannahill Company Store 18761 Main St. (CA 120)
Yosemite Valley Yosemite National Park

Ventura

Anacapa Island Archeological District Address Restricted
Anacapa Island Light Station Anacapa Island, Channel Islands National Park
Bard, Elizabeth, Memorial Hospital 121 N. Fir St.
Bardsdale Methodist Episcopal Church 1418 Bardsdale Ave.
Berylwood Ventura Rd.
Burro Flats Painted Cave Address Restricted
Calleguas Creek Site Address Restricted
Camarillo Ranch House 201 Camarillo Ranch Rd.
Case Study House No. 28 91 Inverness Rd.
Colony House 137 Strathearn Pl.
Dudley House 4085 Telegraph Rd.
Ebell Club of Santa Paula 125 S. Seventh St.
Faulkner, George Washington, House 14292 W. Telegraph Rd.
Feraud General Merchandise Store 2 and 12 W. Main St.
First Baptist Church of Ventura 101 S. Laurel St.
Franz, Emmanuel, House 31 N. Oak St.
Glen Tavern Hotel 134 N. Mill St.
Gould, Thomas, Jr., House 402 Lynn Dr.
Grand Union Hotel 51 Ventu Park Rd.
Grandma Prisbrey's Bottle Village 4595 Cochran St.
McCrea, Joel, Ranch 4500 N. Moorpark Rd.
Mission San Buenaventura and Mission Compound Site Bounded by Poli St., Ventura and Santa Clara Aves., and Palm St.
Olivas Adobe 4200 Olivas Park Dr.
Oxnard Public Library 424 S. C St.
Oxnard, Henry T., Historic District F and G Sts., between Palm and 5th Sts.
Pratt, Charles M., House 1330 Foothill Rd.
Rancho Camulos 5164 E. Telegraph Rd.
San Buenaventura Mission Aqueduct 234 Canada Larga Rd.
San Miguel Chapel Site Address Restricted
Santa Paula Hardware Company Block–Union Oil Company 1003 E. Main St.
Simi Adobe-Strathearn House 137 Strathearn Pl.
SS WINFIELD SCOTT (Steamship) Address Restricted
St. Thomas Aquinas Chapel 130 W. Ojai Ave.
Ventura County Courthouse 501 Poli St.
Ventura Theatre 26 S. Chestnut
Women's Improvement Club of Hueneme 239 E. Scott St.

San Buenaventura State Beach

Yolo

Animal Science Building University of California, West Quad and Peter J. Shields Ave.
Beamer, R. H., House 19 3rd St.
Canon School 0.5 mi. N of Brooks
Davis Subway Richards Blvd. between Olive Dr. and 1st St.
Downtown Woodland Historic District Roughly along Main St. from Elm St. to Third St.
Dresbach-Hunt-Boyer House 604 2nd St.
Gibson, William B., House 512 Gibson Rd.
Hotel Woodland 426 Main St.
I.O.O.F. Building 723 Main St.
Main Street Historic District– Winters 1–48 Main St.
Moore, James, House SW of Woodland
Nelson Ranch CA 18C between CA 113 and 102
Porter Building 501–511 Main St.
Rumsey Town Hall CA 16 at Manzanita St.
Southern Pacific Railroad Station H and 2nd Sts.
Tufts, Joshua B., House 434 J St
Union Church of Dunnigan 3615 Cty Rd. 89A
Walnut Street School 175 Walnut St.
Woodland Opera House 320 2nd St.
Woodland Public Library 250 1st St.
Yolo Branch Library 200 Sacramento St.
Yolo County Courthouse 725 Court St.

Yuba

Bok Kai Temple Yuba River Levee at D St.
Hart Building 423–425 4th St.
Johnson Ranch and Burtis Hotel Sites Address Restricted
Marysville Historic Commercial District Roughly bounded by First, Sixth, C, and E Sts.
Miller, Warren P., House 704 D St.
Oregon Creek Covered Bridge 3 mi. NE of North San Juan over Oregon Creek
Packard Library 301 4th St.
Ramirez, Jose Manuel, House 220 5th St.
US Post Office–Marysville Main 407 C St.
Wheatland Masonic Temple 400 Front St.
Woodleaf Hotel Marysville-La Porte Rd.
Source: National Register of Historic Places database