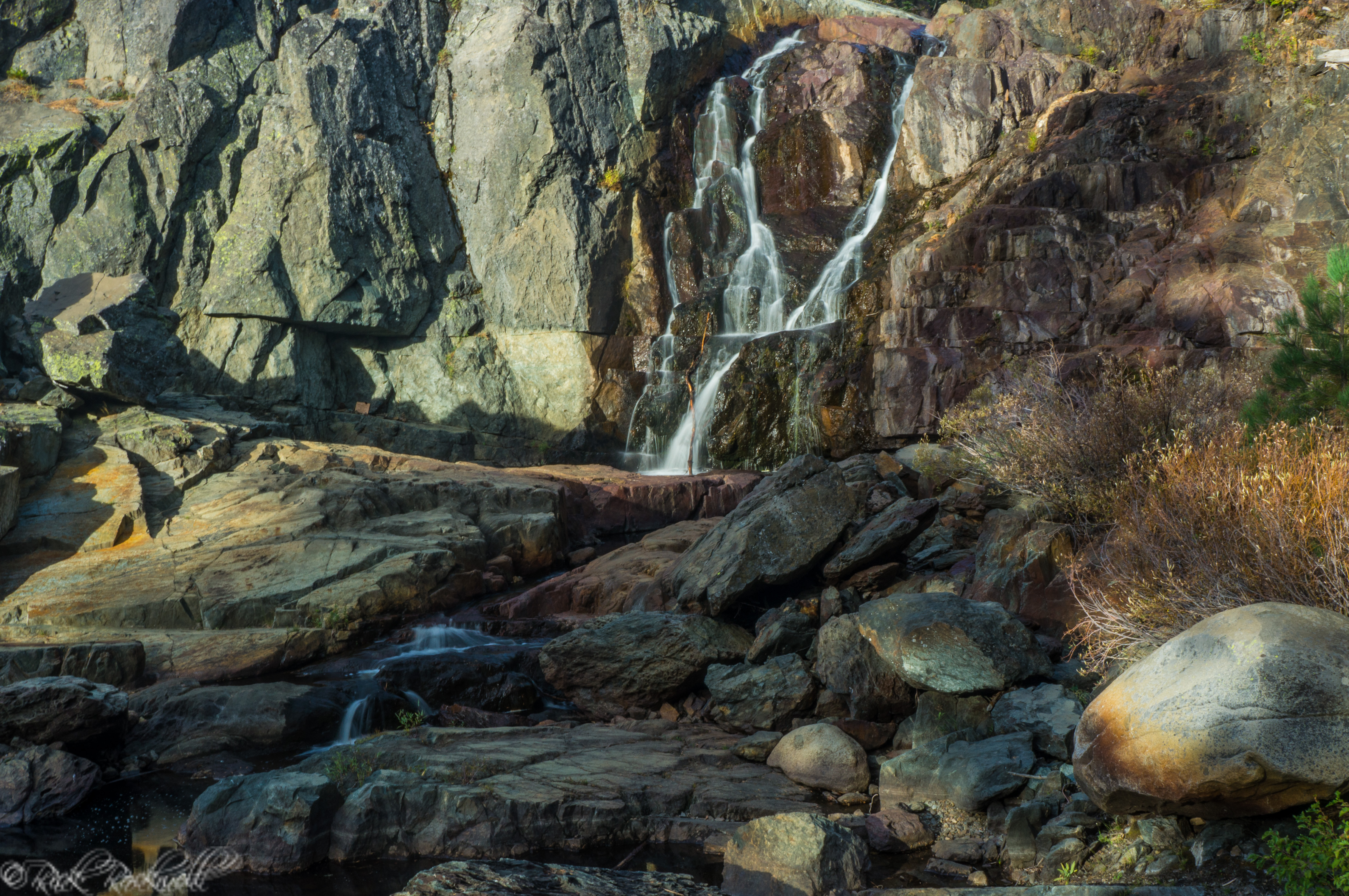 (Last Updated On: November 6, 2020)
Modjeska Falls, also known as Upper Glen Alpine Falls, is a three-step waterfall that drops roughly 51 feet and is located on the Glen Alpine Creek. The water flow is dependent on the melting snow to fill the creek and form the waterfall. Unfortunately, during the summer and the recent drought, the waterfall can be almost non-existent.
Helena Modjeska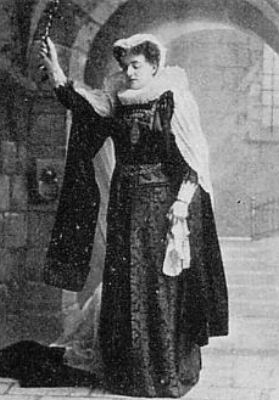 Helena Modjeska (October 12, 1840 – April 8, 1909) was a Polish actress who made her stage debut in the early 1860's. Her acting career in Poland was second to none. In 1876, Modjeska, her husband and son left for America due to the rough political climate in Poland and a desire for a new and prosperous life. They purchased a ranch near Anaheim, California. After an unsuccessful attempt at the ranch life, Helena returned to acting. She debuted at the California Theater in San Francisco on August 20, 1877. This opened the doors for other opportunities in New York and then London, England. Upon her return from London to the States, Helena's career in America began to take off. In 1883, she obtained her American citizenship and followed that up by becoming the country's leading actress for Shakespearean plays. Helena also published a highly regarded set of 7 plays during this year. By 1885, Modjeska made a trip to the Glen Alpine Springs Resort near Lake Tahoe, which had become a popular mountain resort for the affluent. Her performance was said to be so highly regarded by the patrons of this region, that they named the nearby waterfall after her. For more details on the resort, check out my article
"Glen Alpine Springs Resort: Tahoe's earliest resort, filled with history and adventure"
Getting to the Waterfall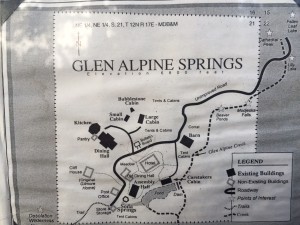 The
Glen Alpine Trailhead
is the starting point for access to the Modjeska Waterfall. It's roughly a half mile from the trailhead to the waterfall. The journey begins along an old dirt and gravel road that used to bring visitors to the Glen Alpine Springs Resort. Portions of this road can be challenging to anyone with physical limitations. There are some loose gravel and larger rocks to walk across. When reaching the waterfall, there's also a cabin right nearby. It's a nice place to take a rest before heading another ½ mile to the historic resort. This waterfall is the smaller of two waterfalls found on Glen Alpine Creek, which begins at Grass Lake and travels three miles down to Fallen Leaf Lake.
The Lower Glen Alpine Falls
is about 15 to 20 feet taller and is located about 1 mile east, down the creek toward Fallen Leaf Lake.
California Legacy
In addition to Modjeska falls, Helena had many other prominent areas named after her in California:
The Modjeska's Home
In 1888, Helena and her husband built a home in Santiago Canyon on 400 acres with the intentions of growing olive trees. Their home, which was designed by renowned architect Stanford White, is a Colonial/Queen Ann style constructed of redwood according to
LATimes.com
. Helena and her husband affectionately referred to this place as the "Forest of Arden." They resided there until selling the home in 1906. A nearby canyon and park are also named after her. The Modjeska home was sold to Orange County in 1986 and became a National Historic Landmark in 1990 according to
OCRegister.com
. There's also a large statue of Helena located outside the Pearson Park Amphitheater in Anaheim, Ca.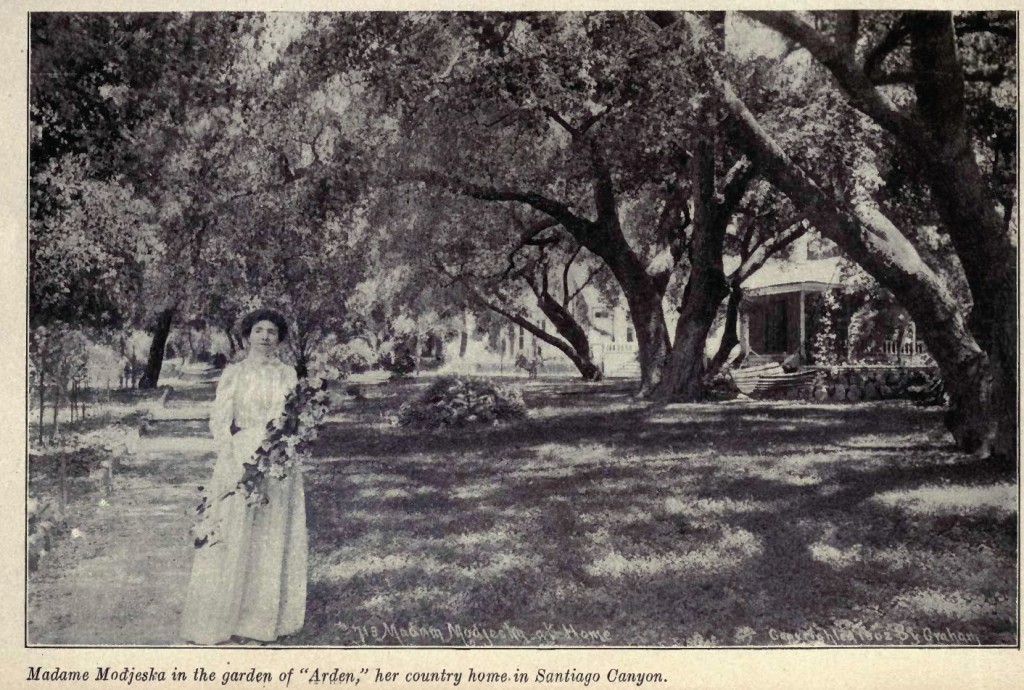 Modjeska Peak
Modjeska Peak is the north peak of the Saddleback Mountain located in the Santa Ana Mountains. The peak is the second highest at 5,496 feet.
Final Words
Although the waterfall might be unimpressive at times, Helena Modjeska certainly was a very impressive woman. The best time to visit this waterfall is during peak season – March through May. Additionally, make your visit to the waterfall a day trip and head up to the Glen Alpine Springs Resort and further along the Glen Alpine Trail into Desolation Wilderness and the Sierra Mountains. For more on this region of Lake Tahoe, check out the following articles:
Directions
From Highway 50 – head north on Highway 89 roughly 3 miles until you make a left onto Fallen Leaf Lake Road. This becomes a narrow one lane road that you need to drive carefully on. The road winds around Fallen Leaf Lake for about 3.5 miles until you make a left at the Fallen Leaf Lake fire station onto Glen Alpine Rd. From there the narrow road will take you about .7 miles directly to the Glen Alpine Trailhead and Lily Lake. From here, head roughly 1/2 mile up the trail until you reach the waterfall.