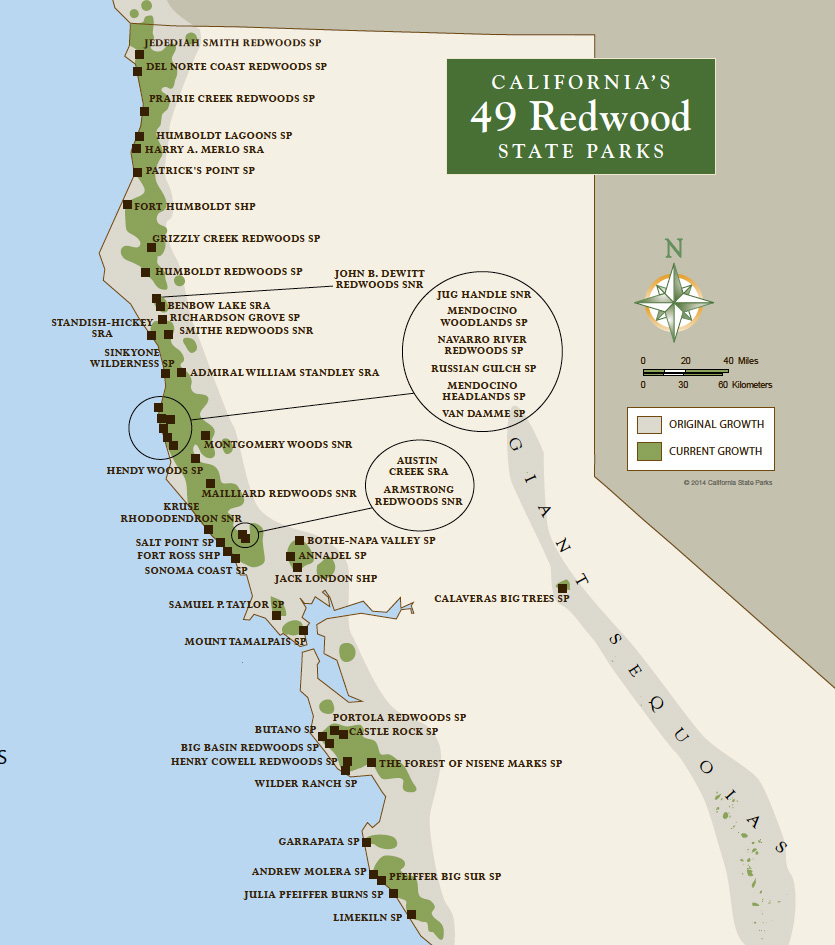 (Last Updated On: November 24, 2015)
One of the greatest ways to combat the chaos of Black Friday is by skipping the indoor stampedes of zombie shoppers and head outdoors to experience California's beautiful state parks. And this year, 49 of California's Redwood State Parks will be free for visitors to walk among the beloved Redwood trees. However, there is one small condition for those of you looking to take advantage of this newly created tradition.
To get a free pass, visitors must download a pass from the Save the Redwoods League website. Due to the remarkable interest from Californians, passes are becoming harder to get. If interested, I suggest heading over to the website and getting your pass immediately before they're all gone.
Some of the popular parks available for free passes are:
North Coast
Admiral William Standley State Recreation Area
Benbow Lake State Recreation Area
Del Norte Coast Redwoods State Park
Fort Humboldt State Historic Park
Harry A. Merlo State Recreation Area
Humboldt Lagoons State Park
John B. Dewitt Redwoods State Natural Reserve
Richardson Grove State Park
Smithe Redwoods State Reserve
Sinkyone Wilderness State Park
Standish-Hickey State Recreation Area
Sonoma-Mendocino Coast
Jug Handle State Reserve
Kruse Rhododendron State Natural Reserve
Mailliard Redwoods State Natural Reserve
Mendocino Woodlands State Park
Montgomery Woods State Reserve
Navarro River Redwoods State Park
Van Damme State Park
Skip the shopping and insanity, head outdoors and enjoy an invigorating stroll through the iconic Redwoods.