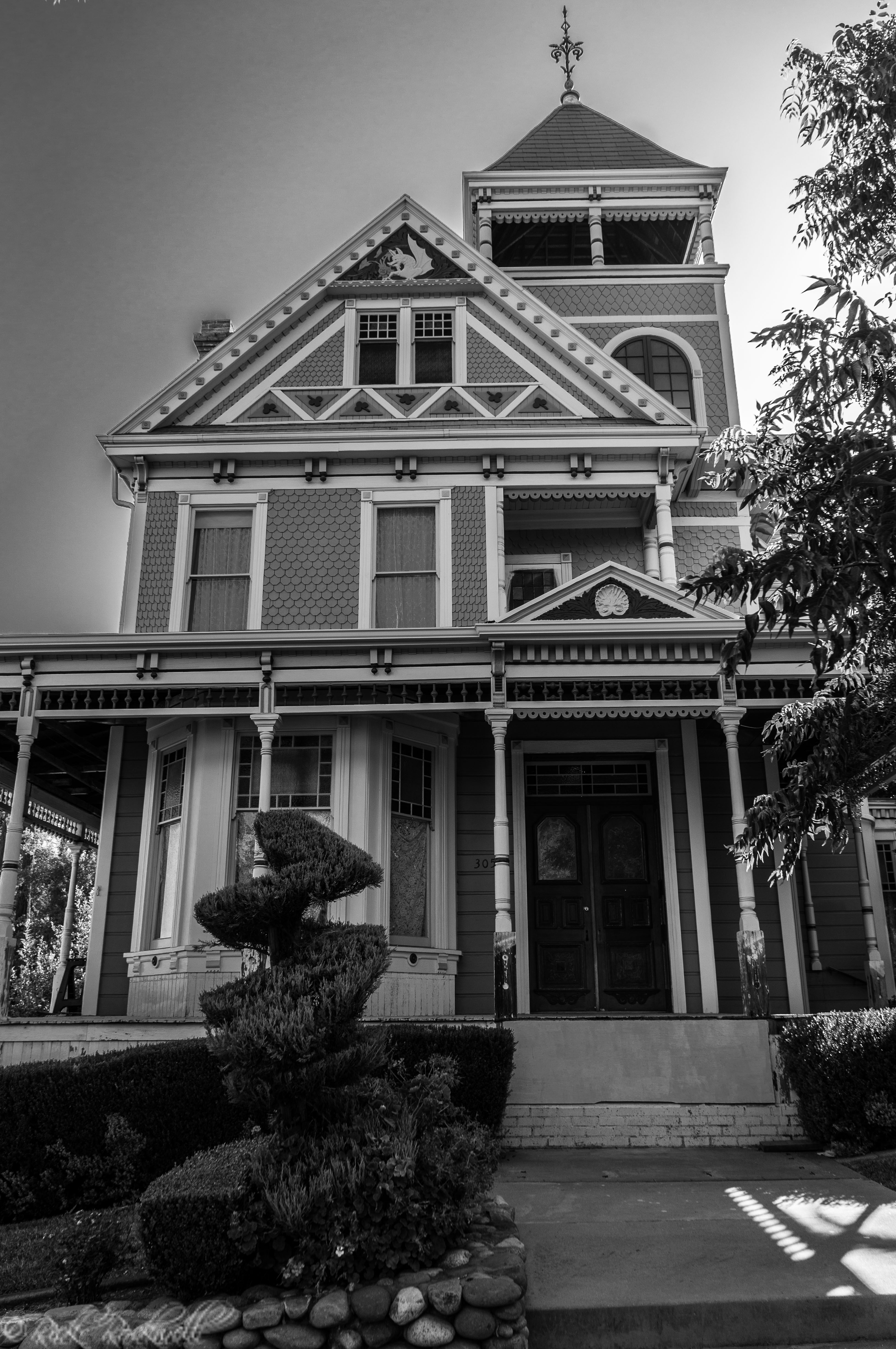 (Last Updated On: July 3, 2015)
Located at 305 Scott Street in Folsom, California, stands a magnificent and stately mansion on the top of a hill. Known at one time as Folsom's very own "Nob Hill," sits three of the most beautiful historic homes in town. But, it's the Cohn Mansion that catches everyone's eye.
Built in the 1890's by local businessman, and State Senator, Phillip Cohn, the larger home emits an eclectic aura having been designed with a mix-match architectural design, using Queen Anne and Romanesque Revival styles throughout the exterior of the home.  From the more Victorian wrap around porch and decorative woodwork, to the more Neo-Romanesque tower with pointed rooftop, it is certainly a hodge-podge of architectural representation.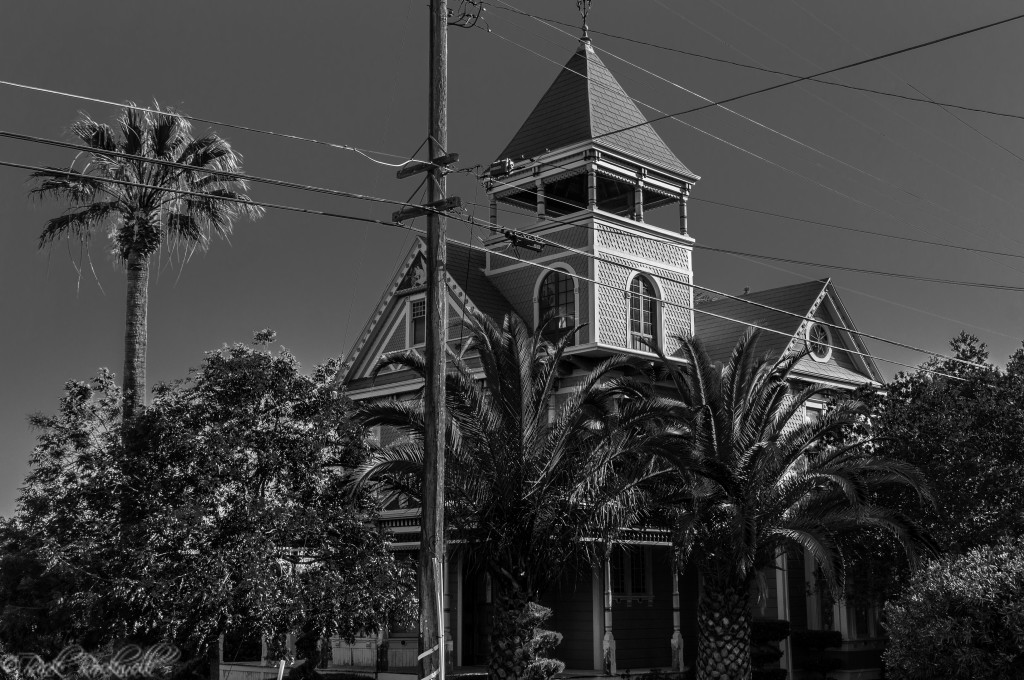 The Original Cohn House
Although the grand house stands in front and certainly steals the show, it is not the original home. The actual first structure on the property is the smaller building towards the back.  That building and the barn were built in the 1860's by a man named Simon Cohn, who was one of the best known pioneer merchants in Folsom.
A native of Poland, Simon Cohn was born in March of 1830. When he was only about 11 years old, he moved to Prussia and became a journeyman tailor for six years. By 1852, he came to the U.S. by passage across the Atlantic aboard the vessel, "Samuel Lawrence." The eight week journey was the first step to a new life in a new world. Once in the United States, Simon traveled to California by way of the Nicaragua route.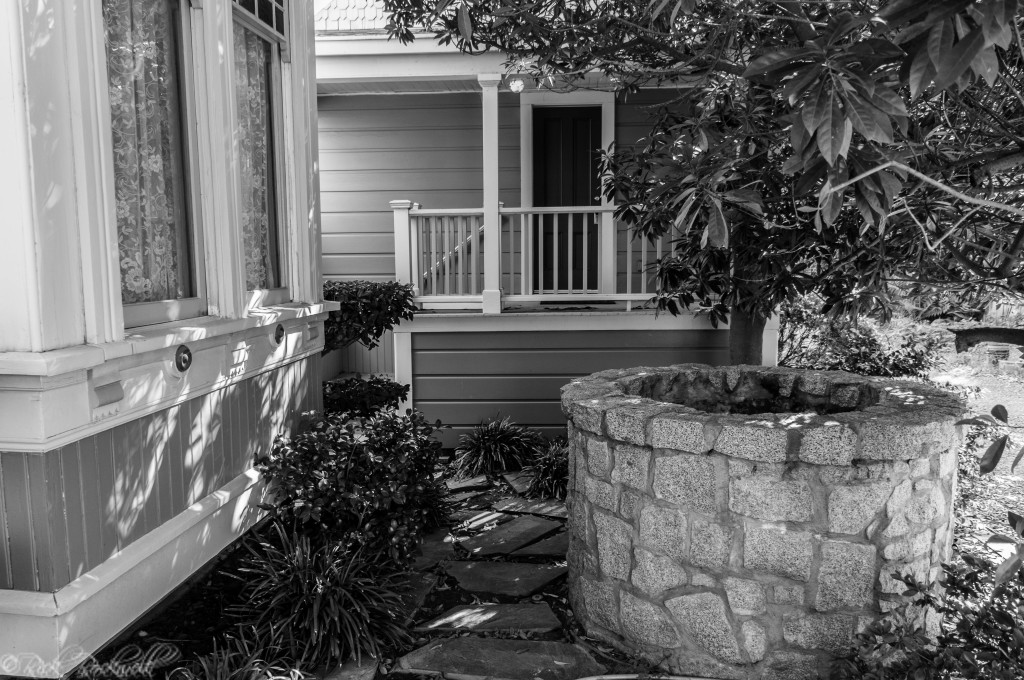 Cohn's Misfortunes 
In San Francisco, Simon began working for a gentleman known as Mr. Krichavski, earning $50 per month.  After saving $1,800.00, Simon took his money and went to buy out the interest in the St. Charles Hotel on Davis Street. Just as soon as he invested his money in this profitable venture, the unthinkable struck. The hotel burned to the ground that very night. Although devastated, Simon pushed on, determined to succeed no matter what.  After returning back to his former employer to save money again, he eventually took $2,000.00 to purchase a store near Michigan Bar with his new business partner, Mr. Frankee. Sadly, it seemed that "Murphy's Law" was hot on Simon's tail, because that business  also burnt to the ground shortly after he purchased it.
Probably thinking "third time's a charm," Simon tried his hand again, this time in Folsom, opening Cohn's General Merchant Store in 1856. This time it would be a great success and it would last the rest of his lifetime.
An odd event mentioned in the newspapers in January of 1890, stated that Simon Cohn sent for the District Attorney, A.J. Bruner to come to Folsom, on account of the fact he was certain that "an assault to murder him had been committed." Later the D.A. was sent away by telegram before reaching Folsom, being told that the situation had been resolved. Interestingly, nothing more was mentioned in the papers about that matter, leaving us to wonder what that entire incident was really all about.
From Simon to Phillip Cohn
Simon continued to live in the home with his family, and eventually married his daughter off to another local businessman with the same last name, Phillip Cohn. Phillip was born in New York, and went to school at the Barton Academy in Mobile, Alabama. Before heading to the west coast, Phillip then went on to West Point, Mississippi to learn the mercantile business. Eventually, Phillip made his way to California, settling in Folsom around 1874.  After marrying Alice, he went to work for Simon Cohn, and in 1893 they both filed a certificate of co-partnership with the county for the business, S.Cohn & Co.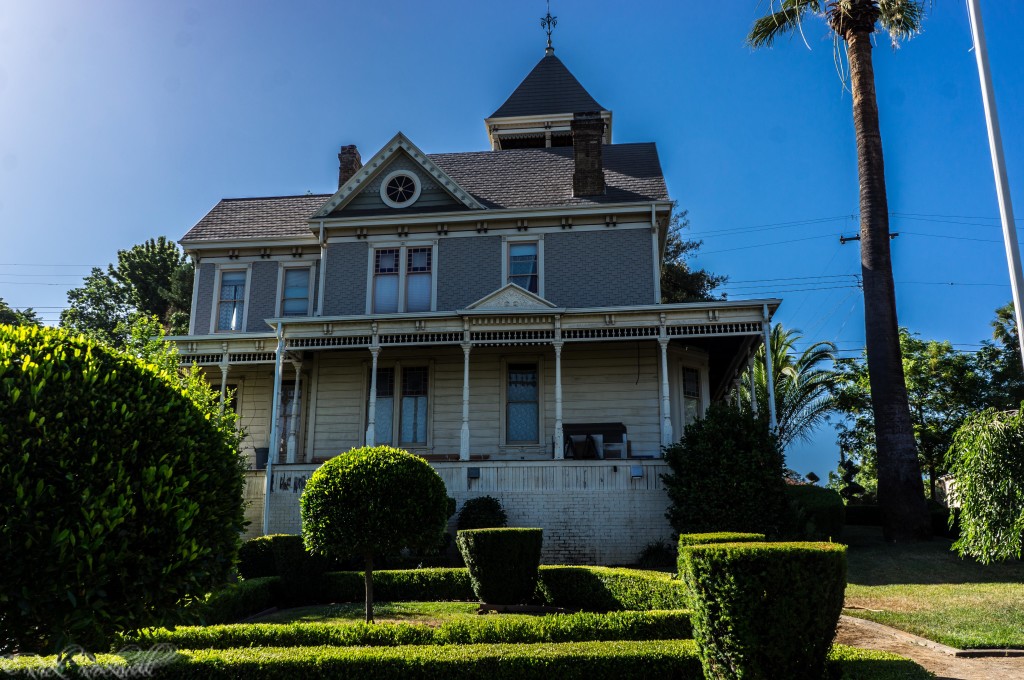 The Cohn Mansion
It was during the mid-1890s that Phillip Cohn had the larger, more beautiful home constructed that still endures today. One of the things that stands out about the home is the odd mixing of architectural designs within the home. What many people might not realize is that many homes in the western states during the mid to late 19th century were not actually designed by architects.  In fact, "pattern books" were used more often than not, which included a standard design for construction but allowed for improvisation.  The Cohn house is one of those prime examples.
The functional, older house was later renovated to be used as the family kitchen, later on having a passageway connect the two buildings together.  With the dining room's mahogany-beam ceilings to the built in china cabinets, the home was filled with the most beautiful décor of the time. At one point Turkish carpets covered the floors and stairways while a grand piano sat on display in for all to see. Unlike most Victorian designed homes, this particular house only had a total of two fireplaces. The first fireplace was in the double parlor on the first floor, while the second fireplace adorned the master bedroom upstairs.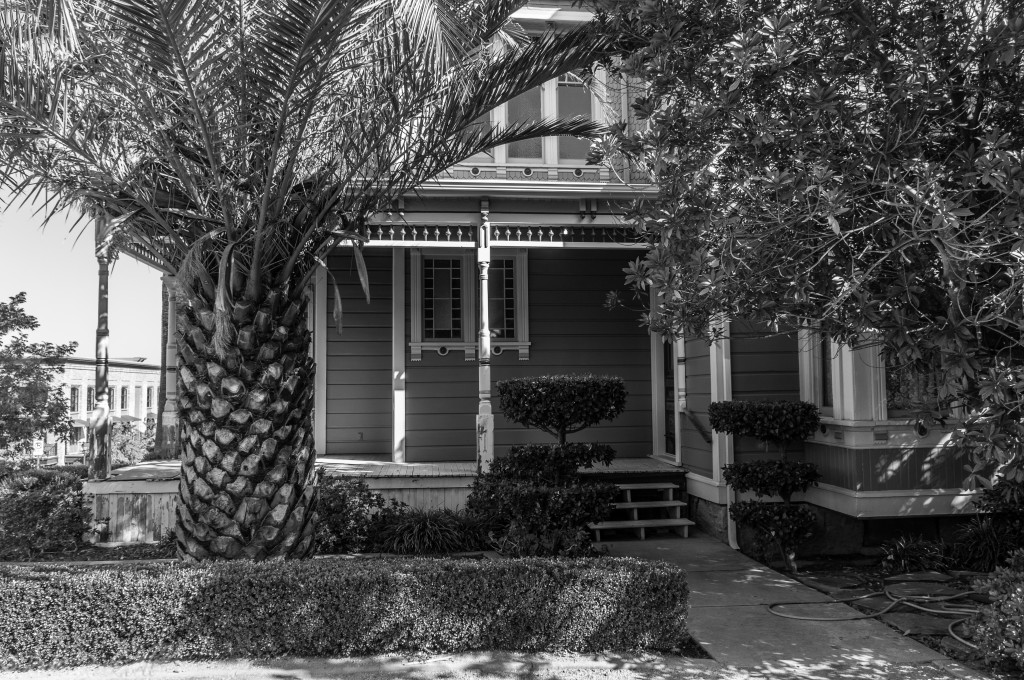 In 1895, the newspapers noted that Simon Cohn passed away from an attack of apoplexy. His obituary mentioned him to be one of the "leading citizens" of Folsom, a "pioneer merchant" and that his death was "deplored" by the community.  He was survived by his wife, Henriette and their two daughters Rosa and Alice. He was remembered by the A.O.U. Workmen, Odd Fellows and the Natoma Lodge No. 64.
By 1901, tragedy struck again, this time in the form of a fire.  The Los Angeles Herald stated that Orange Lucas set fire to Phillip Cohn's barn on his property. He was found guilty and sentenced to three years at Folsom State Prison.  Not much is stated beyond that, leaving yet another mystery as to why Lucas would burn down Cohn's barn.
That very same year, Alice's mother, Henriette passed away, leaving the family estate to Phillip and Alice.
Phillip's business acumen led him to becoming a State Senator from 1913 to 1920 and the couple would go on to raise seven children in the home: Dora, William, Mabel, Selma, the twins- Simon & Charlie, and the youngest, Henrietta.
The mansion was home to six generations of the Cohn family, until it was finally sold to the present owners who purchased it in 1966.
On January 21, 1982, the home was placed on the National Register for Historical Places.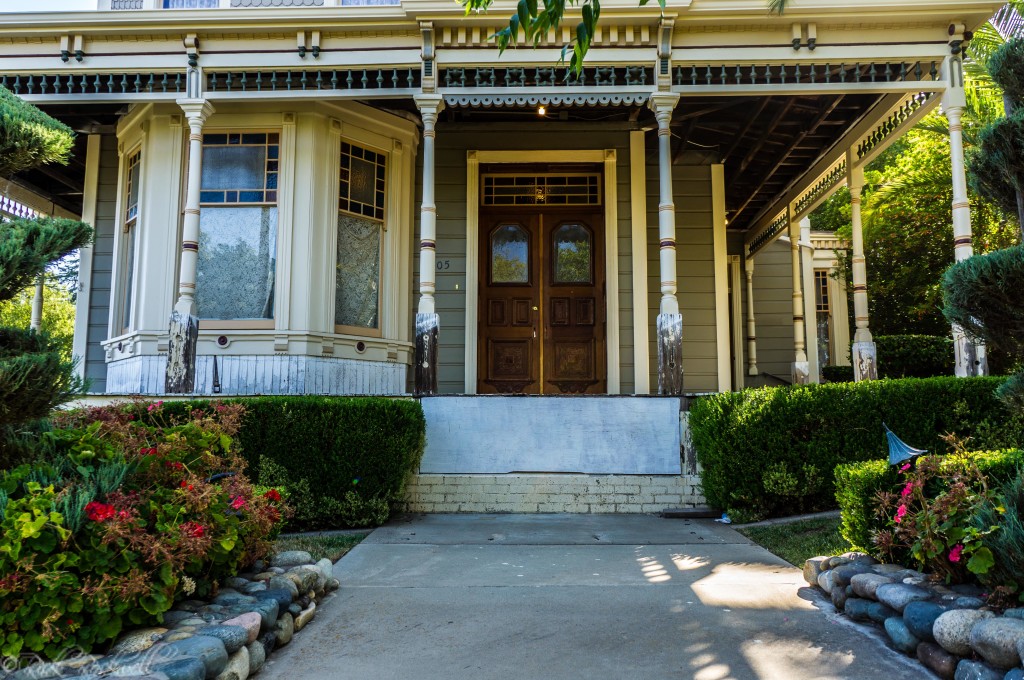 Debunking The Myths and Urban Legends
In recent years the home has been the subject to much controversy. With most aged homes there are always whispers and rumors of ghost stories or hidden secrets buried behind the exterior walls of an historic property. And with a home that has a unique blended architectural look like the Cohn Mansion, it's easy for locals or paranormal enthusiasts to invent stories for entertainment purposes.
Burial
It wasn't until after a book by Jeff Dwyer started making circulation that the internet became inundated with the urban legend myth and lore attached to this home. According to Dwyer's book, the remains of an infant was found buried beneath the front porch of the home during remodeling. He even goes so far as to give the name of the person he claims to have spoken to who once worked at the Folsom History Museum.
After investigating Dwyer's amusing claims, it appears that there's no truth or factual evidence of any burial. Despite the front porch undergoing some construction work prior to 1980, there's no merit to this urban legend. In a conversation with Mary Mast, Director of the Folsom History Museum, she stated that there was no truth to this rumor. Additionally, there are no newspaper reports or local resources verifying this claim. Folsom, at this time, was a smaller town, there's no way a discovery of a buried baby wouldn't make the newspaper.
Ghosts
There are a few online sources that claim the Cohn Mansion is haunted with ghosts. They go as far as to say that Phillip Cohn and his family used to be inconvenienced back in the late 1800's to early 1900's by ghosts that would have loud footsteps, knock over items and other annoyances. Once again, there's no merit to these claims. There's no factual evidence, newspaper reports or family history that validate any of these ghost claims.
Final Words
Growing up in Sacramento County, I have been to Folsom thousands of times. I enjoy strolling through Old Folsom and looking at the historic buildings. Only recently did I decide to stroll up to Nob Hill and photograph these beautiful mansions. I think many people pass by these homes without realizing their true historical significance and charm.
The Cohn Mansion is a captivating structure with a unique architectural blend that will definitely catch your eye. It's a magnetic home that prompts one's imagination to create fascinating fairy tales. These fairytales turn into urban legends and accepted as fact. Just because we have showed that these legends of haunted burials and ghosts aren't true, doesn't mean this home is any less fascinating.
The history and the architectural choices, plus the charming landscape, make The Cohn Mansion a worthy visit when in Folsom. Just remember, this is a privately owned home.
Thanks to author J'aime Rubio for her historical contributions and investigation for this article.