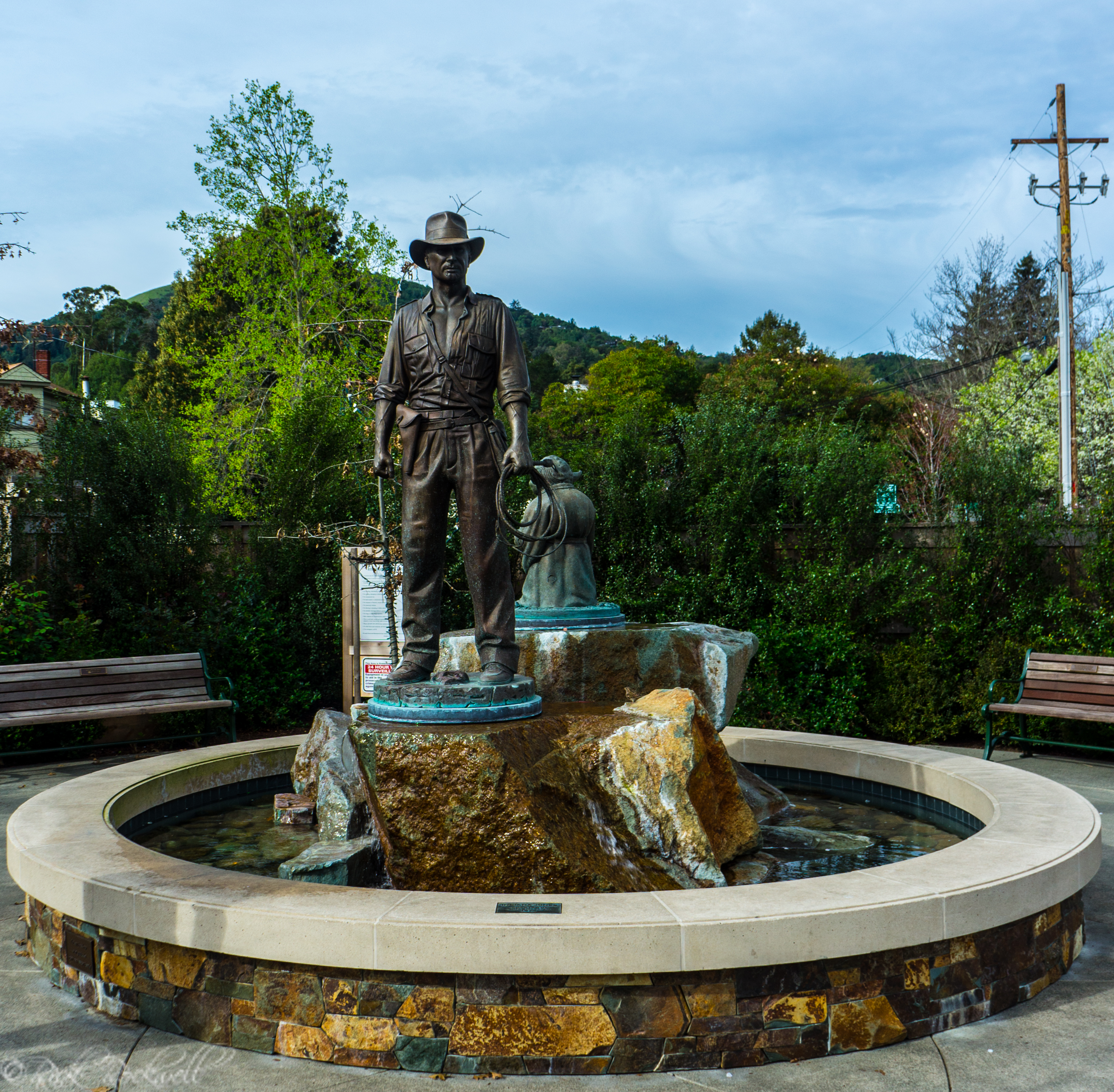 (Last Updated On: April 2, 2015)
For many, the Star Wars film franchise is more than just entertainment, it's a way of life.  And now, that way of life has just become a little bit more of a reality with Imagination Park. This 8,700 square foot park is where imagination comes to life with two statues that commemorate the incredible film franchises of Star Wars and Indiana Jones.
"Mudhole? Slimy? My home this is! "
For the past 40 years, George Lucas has resided in the small Marin County town of San Anselmo. It may not be a "mudhole" or "slimy" like Yoda's home in The Empire Strikes Back, but it is the birthplace of the Star Wars franchise. The first film was made in San Anselmo along with the concept of Indiana Jones.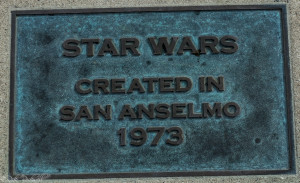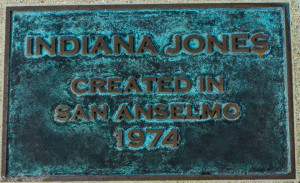 To commemorate the significance this town had on the creation of these two film franchises, Lucas helped to construct a park in the downtown area as a monument and as a place where the community can come together.
 "Judge me by my size, do you?"
Berkeley's Lawrence Noble sculpted these incredible bronze statues. The Yoda statue is 2 1/2-feet tall and the Indiana Jones statue is 6-foot-3. Noble worked for Lucasfilm in the 80's when The Empire Strikes Back came out and always had an affinity for the Yoda character. It took roughly three to five months for Noble to create these wonderful statues.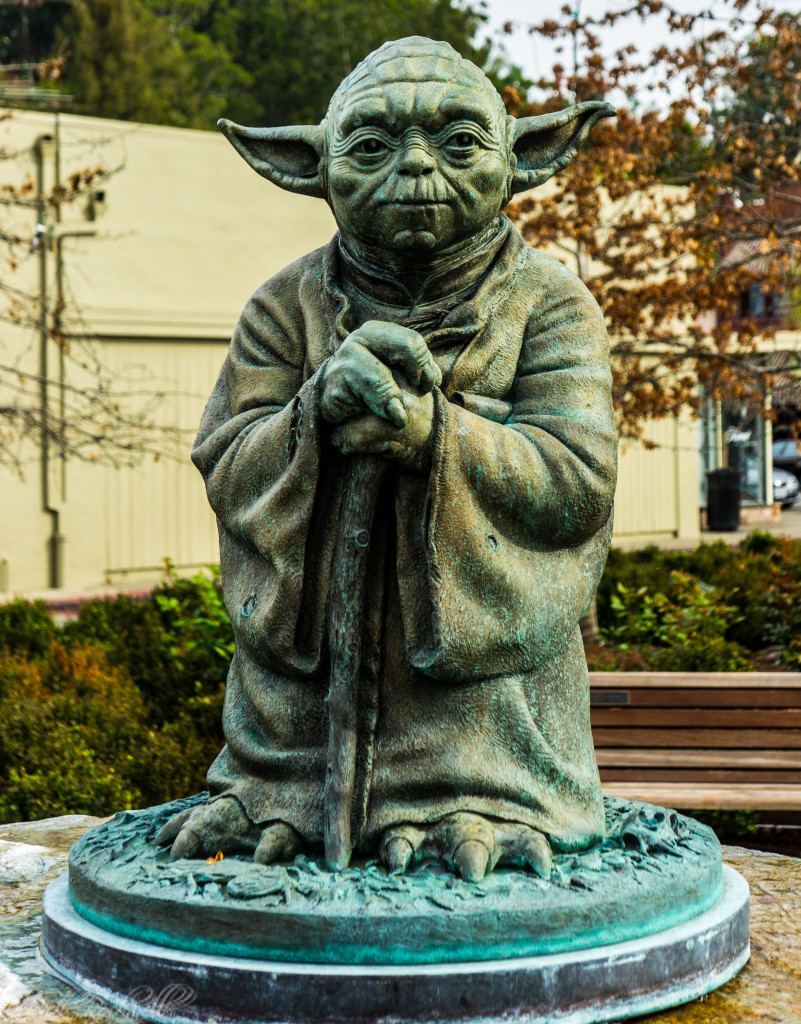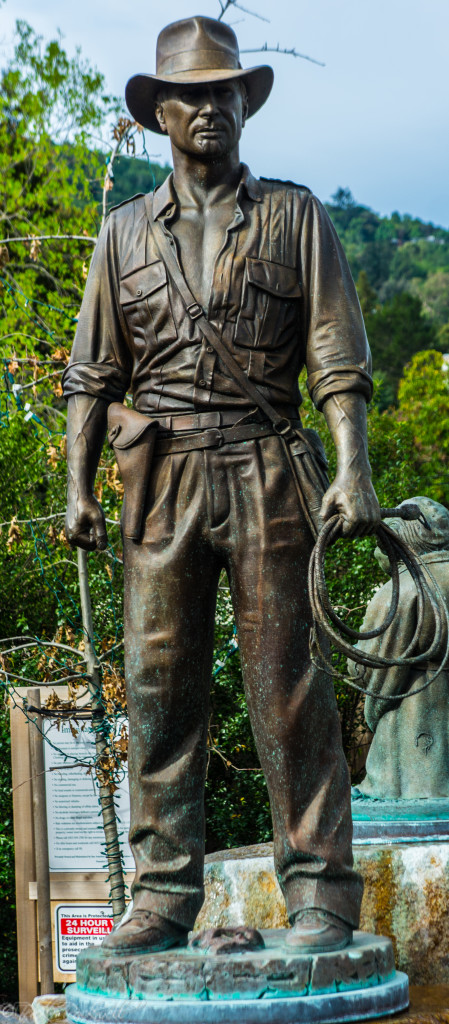 "Truly wonderful, the mind of a child is."
Yoda spoke those words in the film Attack of the Clones. And now, Imagination Park is a place where these wonderful minds can come together to play and create their own fantasies with two statues that appear to come to life the closer you get to them.
Although Yoda says in The Empire Strikes Back that "Adventure. Excitement. A Jedi craves not these things," I think he would make an exception for this park. Because, to the many fans who grew up watching and dreaming about Star Wars, this park is exciting and a wonderful adventure.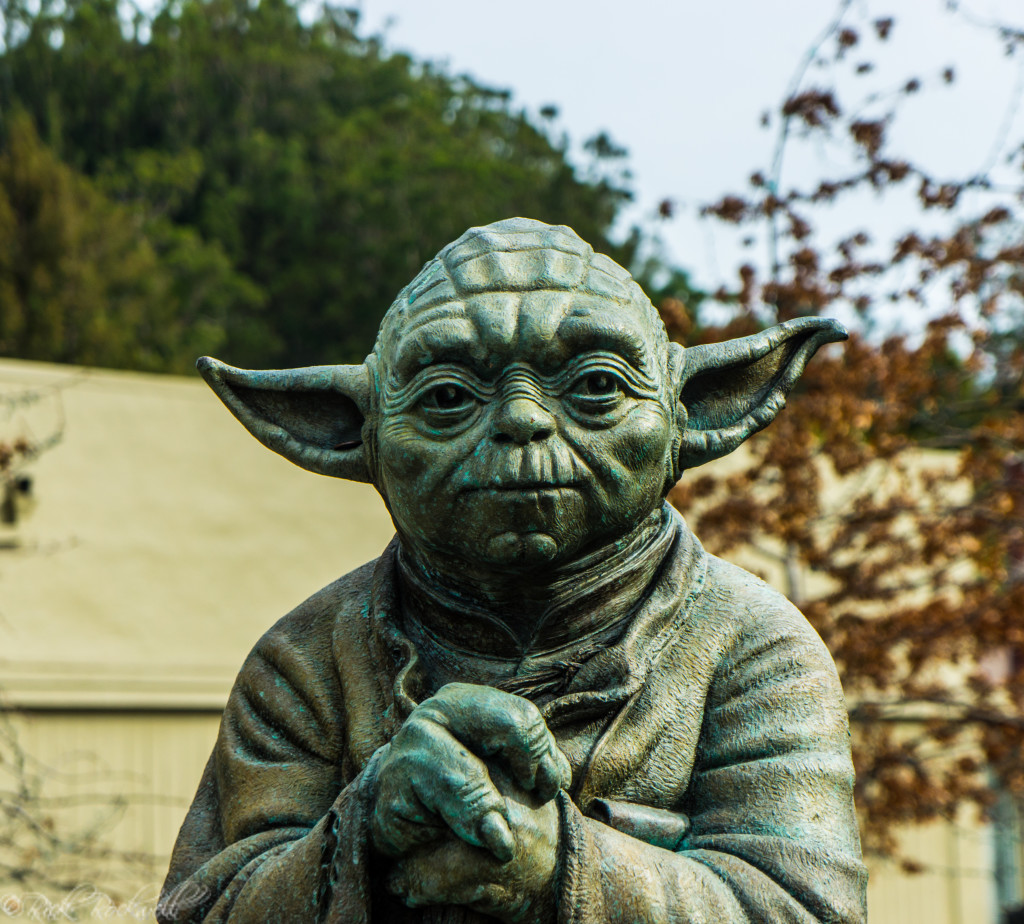 The best way I can sum up a trip to Imagination Park, is by using a quote from Darth Vader in Star Wars – "the force is strong with this one."
After visiting this park, head over a few blocks to the Castles on the Hill and keep the fairytale adventure going.
Directions:
Imagination Park is located at 535 San Anselmo Ave in downtown San Anselmo. It's right next to the town's City Hall.
From Sacramento – take 1-80 west 53 miles to Highway 37 in Vallejo. Head West on 37 for 21 miles toward the town of Novato. Take Highway 101 South for 7 miles to Hetherton St. in Central San Rafael.
Once in San Rafael – Continue on Hetherton St. for 0.2 miles then make a right onto 3rd St. Merge onto 4th street which eventually turns into Red Hill Ave. After a 1/2 mile, make a left onto Sir Francis Drake Blvd. Turn right onto Tunstead Ave. Then turn right onto San Anselmo Ave and the park is about 300 feet away.