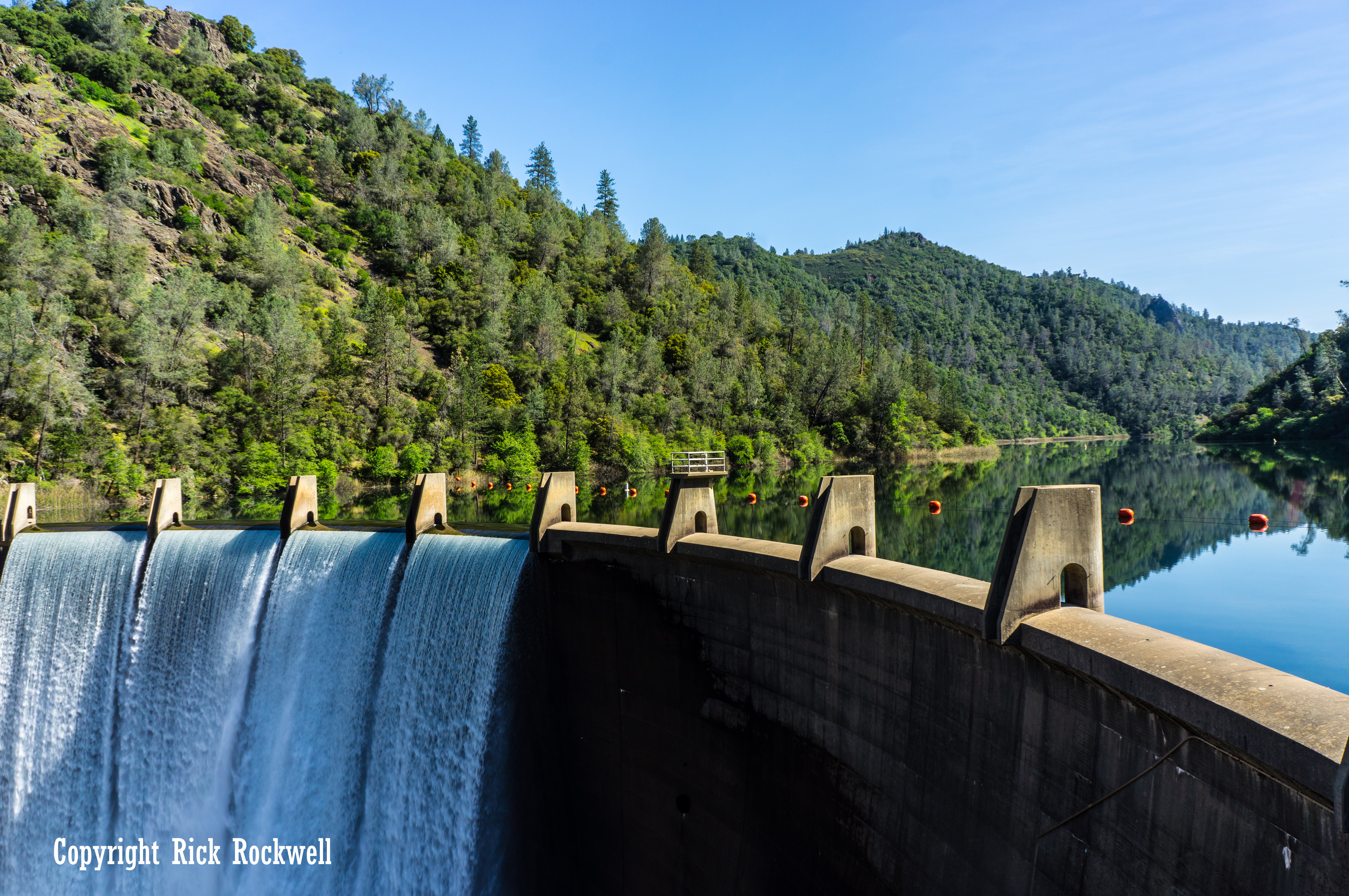 (Last Updated On: March 3, 2015)
The Auburn State Recreation Area is located in the heart of Gold Country. It spans over 40 miles of the North and Middle Forks of the American River. This state owned land is filled with many sites and adventures. From hiking and gold panning to camping and rafting, the ASRA is an awesome place to explore. Here are my picks for the Top 12 places to visit in the Auburn State Recreation Area:
12) Iowa Hill Rd. – This is one of the most scenic drives within 100 miles of Sacramento. It's filled with scenic views, narrow roads and cuts right through Gold Country. Read More
11) Old and New Iowa Hill Bridge – The Iowa Hill Rd. takes you from Colfax to an old gold rush town aptly named Iowa Hill. The Old Bridge was kept for pedestrians while the new one takes Iowa Hill Road over the American River. Both bridges have a historical significance in the region. Read More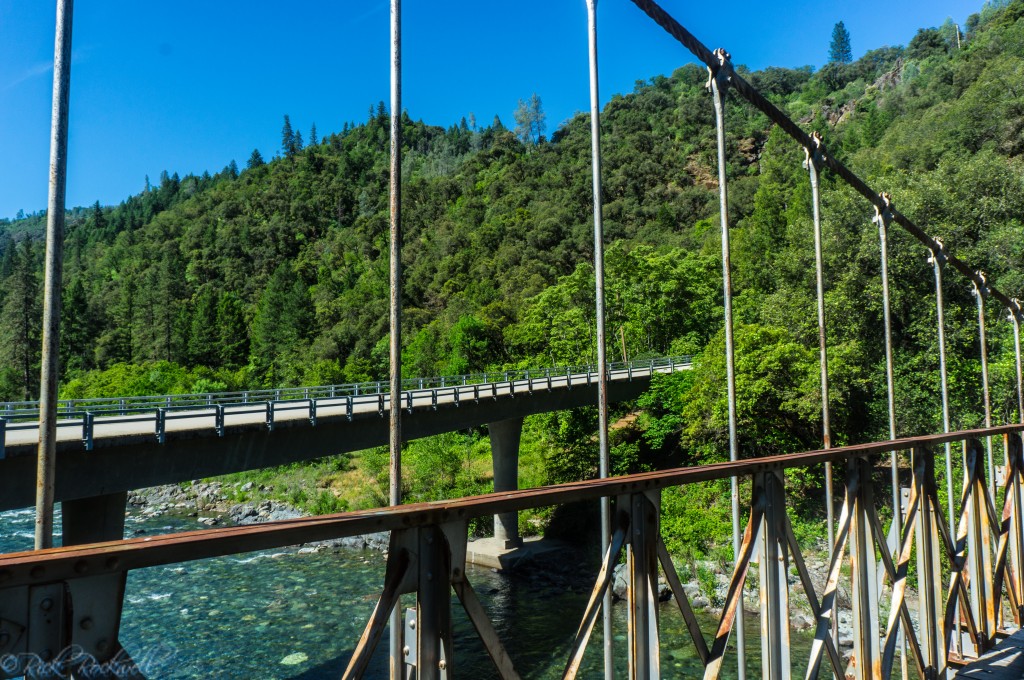 10) Codfish Falls – At peak flow, Codfish Falls is 40 feet of fun. But, the most thrilling part of this location is the drive to get down to the river. Ponderosa Way Bridge also adds some historical scenery to the Codfish Falls Trail. Read More
9) Yankee Jims Bridge – This bridge looked like it was from a Hollywood movie. It's named after the infamous Yankee Jim and it definitely makes you pause before driving over. Read More
8) The Confluence – This is where the North Fork and the Middle Fork of the American River converge. It's quite a site when the water flow is rushing. There's also a trail to this area explore further.
7) No Hands Bridge – This bridge has significant historical value to the region. It's also taken on a folklore status with being renamed to No Hands Bridge. Read More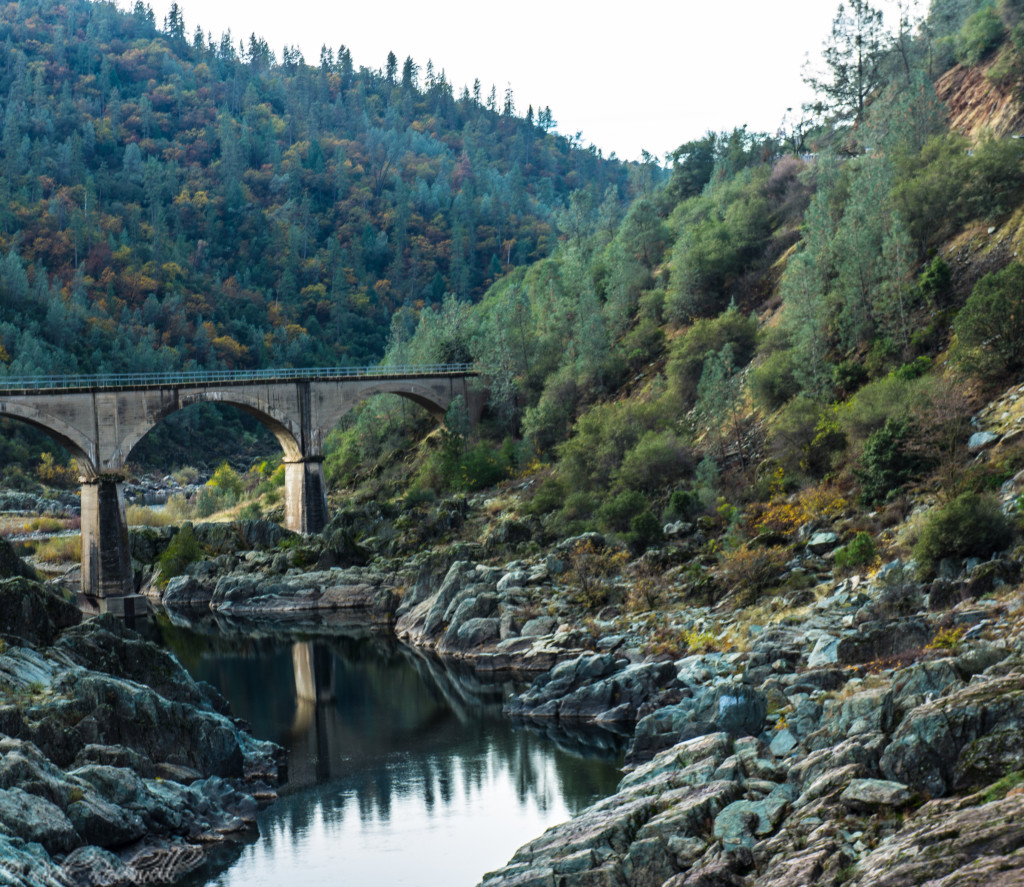 6) Ruck-A-Chucky – Not only is this a cool name, there's plenty of cool things to do like hiking, river rafting and camping. It's one of the most notable rafting spots along the American River.
5) Clarks Hole – A century ago, Clarks Hole used to be a public swimming hole along the American River. It still prompts visitors to practice their cannonballs during the summer months. Read More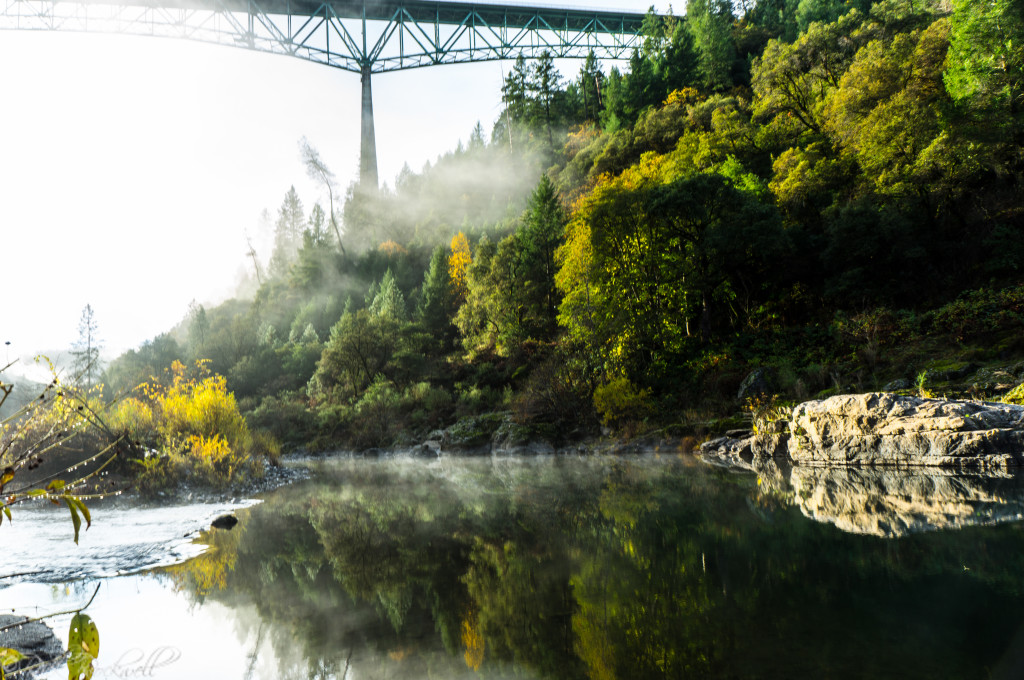 4) New Foresthill Bridge – One of the most imposing and impressive bridges in all of California can be found in the ASRA. It connects Auburn with Foresthill and makes traveling through this region much more efficient. Read More
3) Devils Falls – This is one of my favorite waterfalls in all of Northern California. It's easy to access once you get there. However, you have to drive over Yankee Jims Bridge. Read More
2) Lake Clementine – Technically a reservoir, Lake Clementine is a great place for boating and enjoying the summer fun. There's an Upper and a Lower portion of the lake with each providing activities. Read More
1) North Fork Dam – This dam creates an impressive site along the American River. It's easily the most spectacular view in all of ASRA and is a must see for all visitors to this State Recreation Area. Read More