(Last Updated On: May 26, 2015)
On Monday, May 25, the California Automobile Museum held their 6th annual Vettes for Vets & American Muscle car show. This free event had over 150 American Muscle cars from the 1950's up to modern day horsepower. With a few cars from the 20's and 30's sprinkled in. Additionally, in tribute to those veterans we've lost along the way, there was a military section that featured a "Huey" helicopter, vintage jeeps, authentic gear and weapons. But, the most exciting part of the show, was meeting the Veterans that proudly served this country.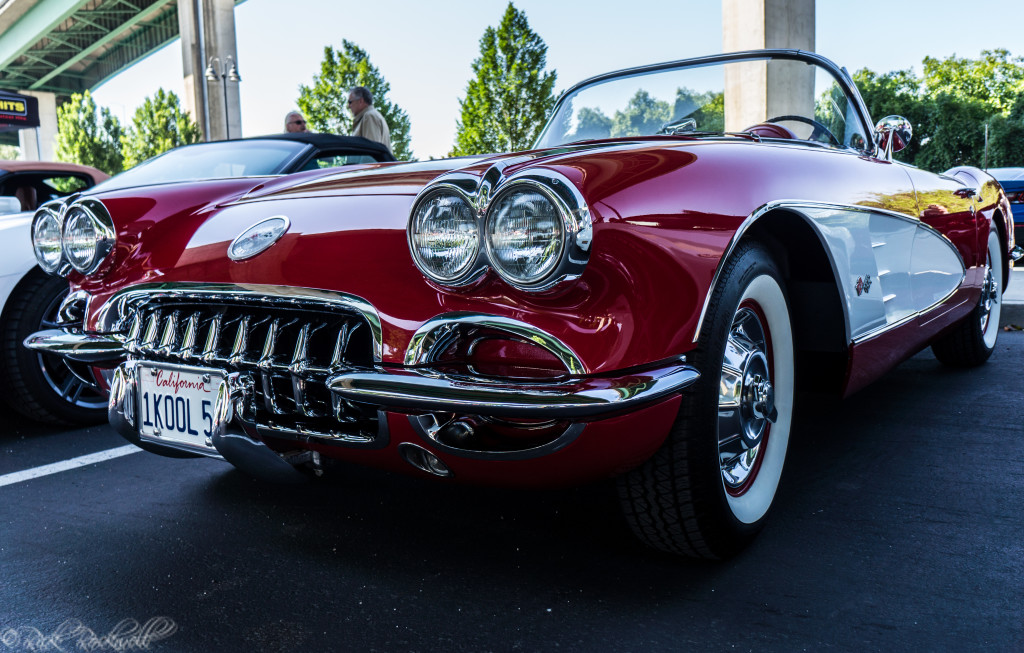 The Muscle
This show had plenty of American muscle. There were numerous Corvettes and Camaros from the 50's up to modern editions. It was a battle of titans between these two popular models. In-between these classic powerhouses, was a variety of muscles cars like Mustangs, GTO's, Bel Airs, and more.
The ground would shake and the freeway pillars would quiver with each rumbling engine. Every car was in immaculate condition. I was almost afraid to even breathe on them. Arriving early, afforded my son and I the opportunity to view many of the cars before the crowds came. However, after the first hour, the place was packed. People from all over Sacramento, and the neighboring counties, were in attendance.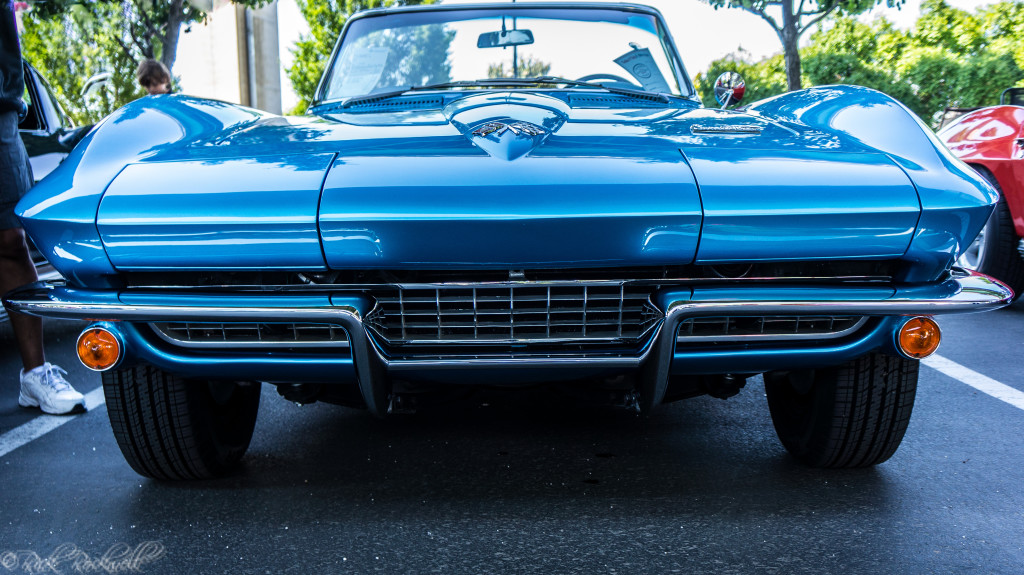 The Classics
Who didn't grow up wanting a late 50's Corvette or a late 60's Camaro? This show had several of each make and model. For me, these were my dream cars and I couldn't help but imagine what it would be like taking one of them for a spin or two. The owners of these cars were like a clique. Many of them knew each other and were pleased to see fellow owners of the same make. However, I saw some dirty looks popping off between the Camaro owners and the Corvettes. It almost reminded me of the movie The Outsiders with the "Greasers vs. the Socs." For the record, I'm a greaser at heart.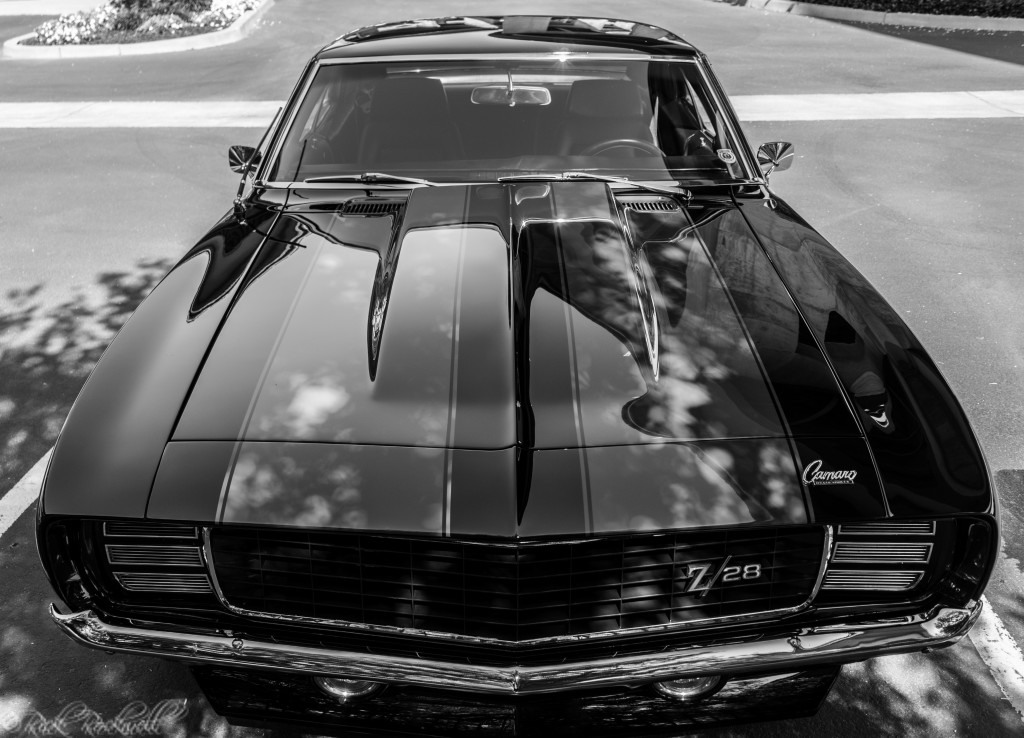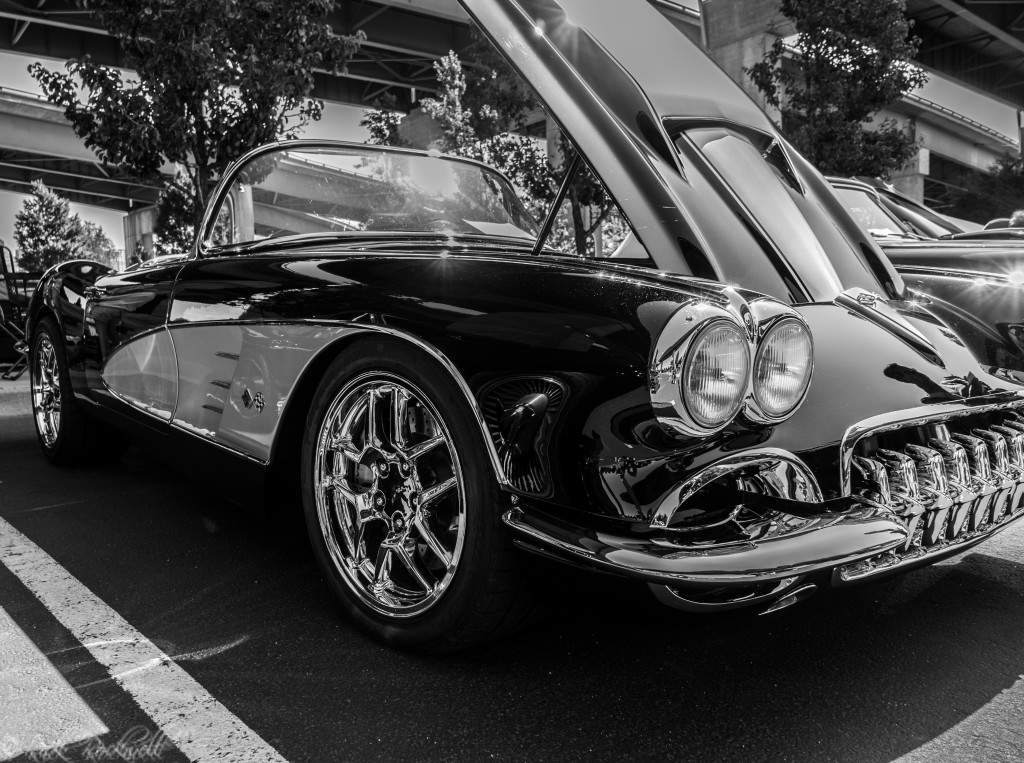 For more photos from this event, check out my Photo Essay: American Muscle Cars
The Military
Near the entrance to the car show was the Military section, and it's main attraction was the Bell UH-1 Iroquois helicopter. More commonly referred to as a "Huey," these choppers were used for medical evacuations during the late 50's through the 60's. Kids of all ages were allowed to climb in, touch the controls and take pictures. And, yes, I hopped in that helicopter and had a blast.
Other military vehicles on display were: jeeps from the 40's and 50's, an old fire truck and a few Wyllis trucks.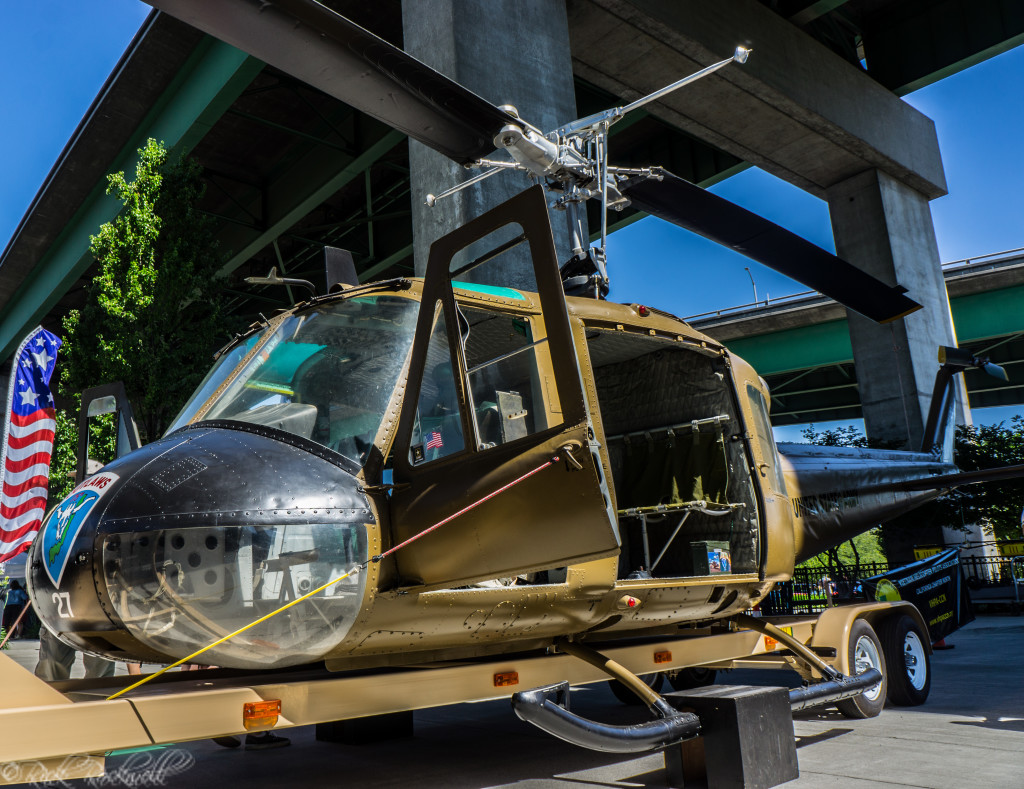 The Veterans
At each vehicle was a military Veteran to answer questions. One particular gentleman caught my attention – Mr. Dave Harper, who is 93 years old and served during World War II. Mr. Harper was in the Army Infantry operations of the Pacific Theater.
He looked great for his age, was sharp and full of memories. I asked him what Memorial Day meant to him and he fondly recalled his youth in New Haven, Connecticut: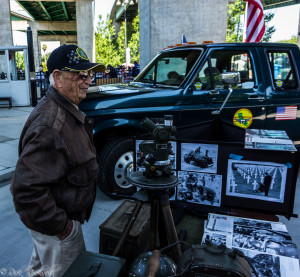 "Oh, I remember the Memorial Day parades. We used to have big, beautiful parades where the whole town would come out. We'd start in town and then head to the cemetery where the little kids would put flowers on soldiers' graves."
He also shared what it was like growing up with a father in the Military. His father was in World War I and fought in the Battle of the Argonne Forest. His dad went on to live to the ripe age of 98 years old. So, it shouldn't be much of a surprise that Dave is going strong at the age of 93.
Mr. Harper would go on to talk about just how different life was back then compared to now. He also raved about how much fun it was owning a Corvette from 1953-1954. In fact, he was really excited to go over and look at some of the sports cars from back in his day.
Many of the other Veterans came over to shake his hand and quickly talk about where they served and when. It was a badge of honor that each carried. A badge that many of us will never understand. Nonetheless, we can still appreciate what they did, the sacrifices they made and the friends they lost during the wars.
The car show might have featured American Muscle cars, but the real American Muscle was the Veterans wearing those badges of honor.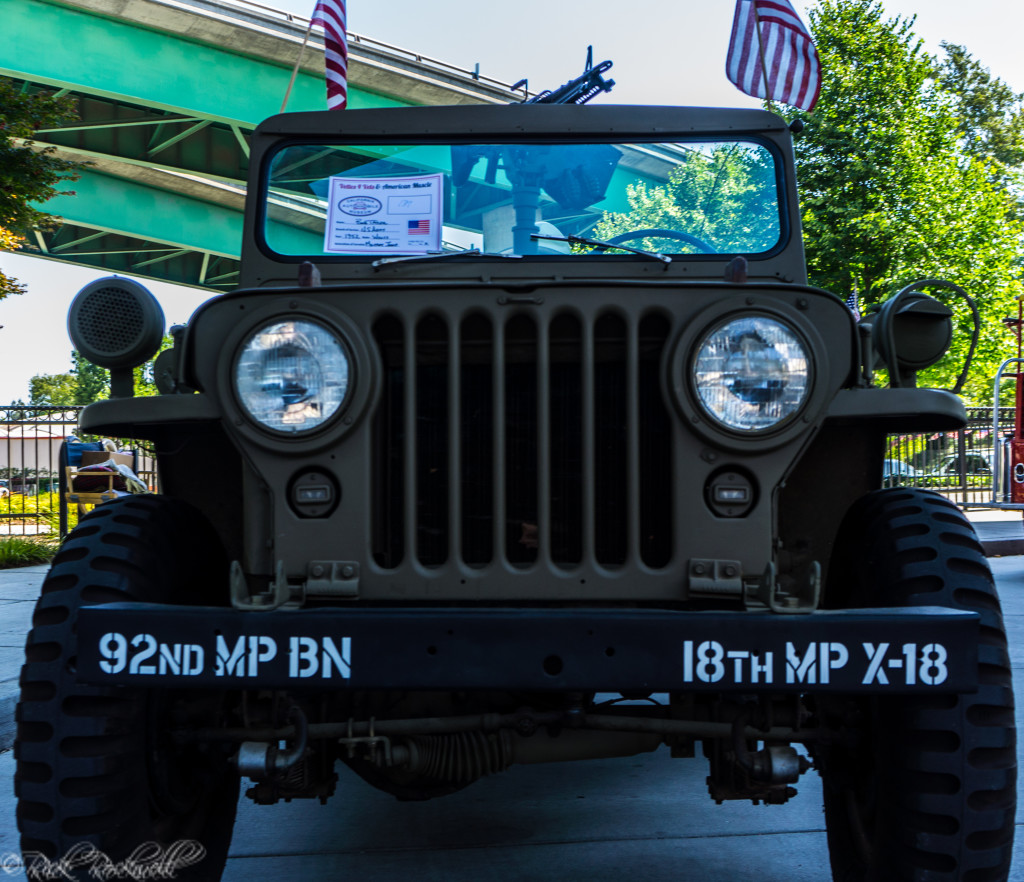 Final Words
Life is about meeting people and making memories. Today, I took my son to an impressive muscle car show and was able to meet and befriend a World War II Veteran, who I greatly admired. To do this, with my son by my side, made it even more exciting. Memorial Day is a special occasion to pay our respects and to say thanks to those who made the ultimate sacrifice. And if possible, it's a great day for befriending Veterans.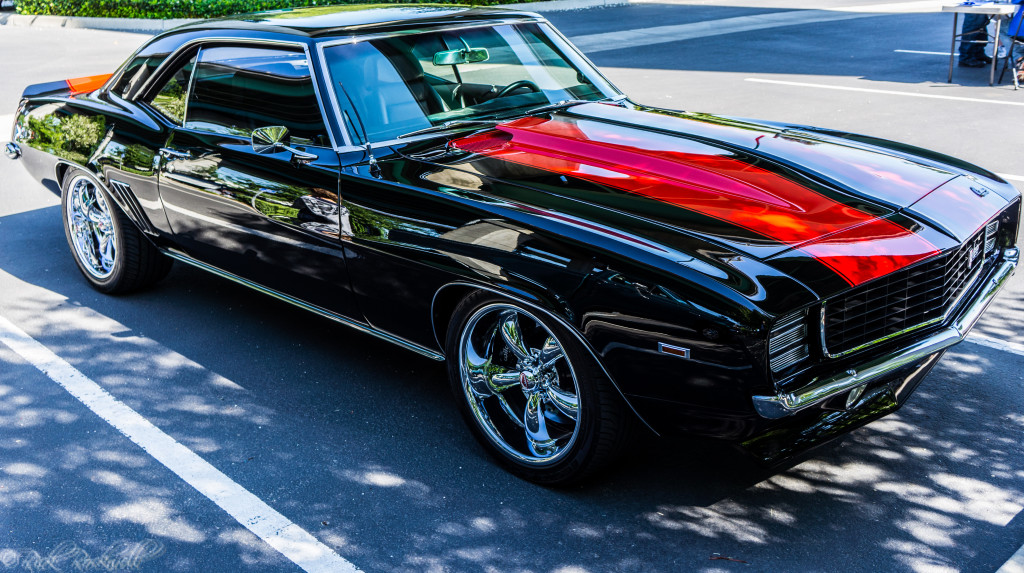 Location and Times
The California Automobile Museum is located at 2200 Front Street Sacramento, CA.
Open 7 days a week from 10am to 6pm
$8 for general admission
$4 for students
Kids under 5 are free
Discount for seniors over 65
For more information check out the Museum's official site.
For more photos from this event, check out my Photo Essay: American Muscle Cars