The Crystal Range and The Crystal Basin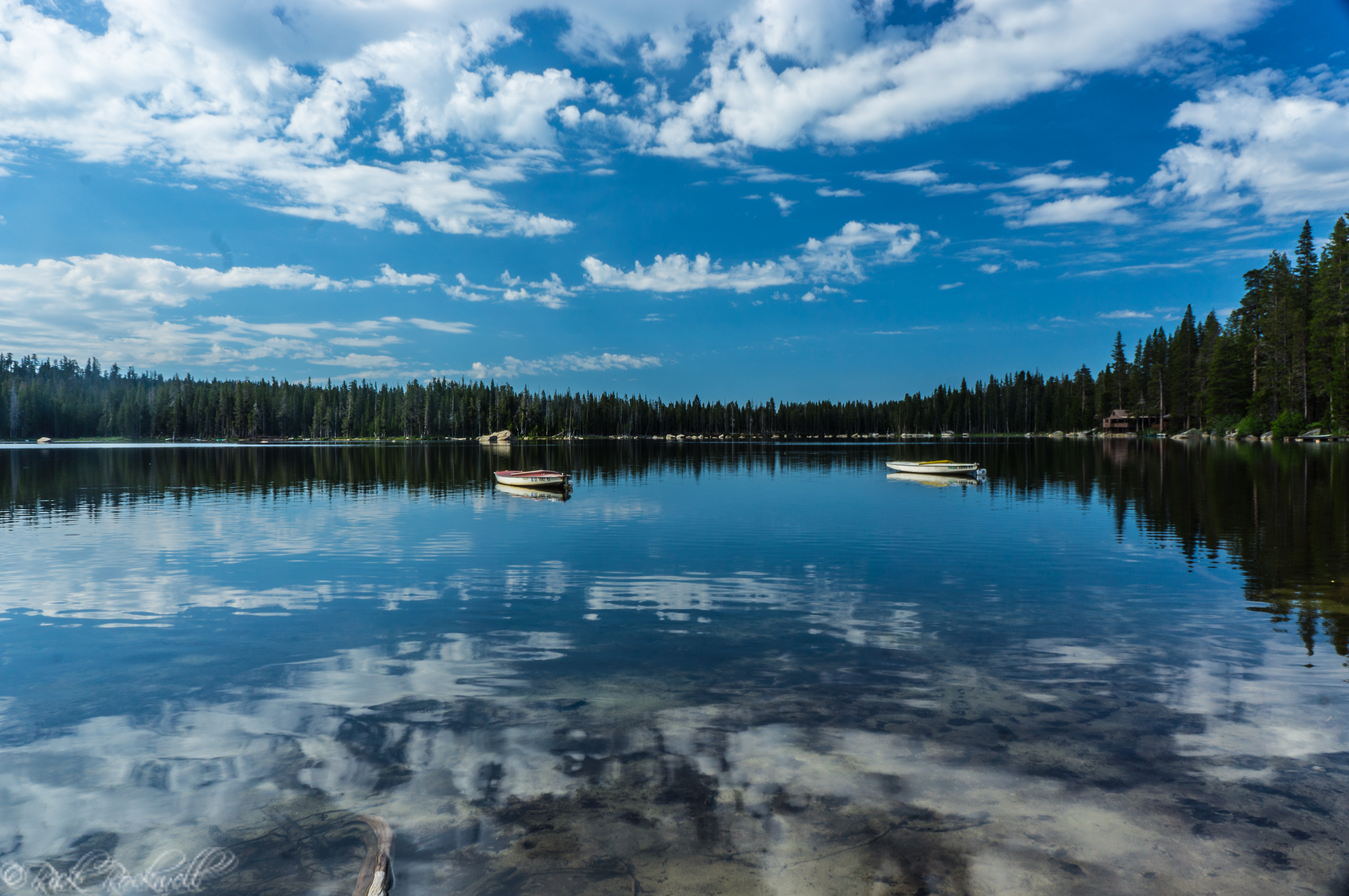 The Crystal Range is a subrange of the spectacular Sierra Nevada mountains. Located in Desolation Wilderness, west of Lake Tahoe and east of the Crystal Basin, the Crystal Range mountains run roughly 25 miles north-to-south and 62 miles east-to-west.
The highest peak is Pyramid Peak (9985 feet) with Mount Price (9975 feet), Dicks Peak (9974 feet) and Mount Agassiz (9967 feet) just a few feet shorter. The Crystal Range spans about 900 sq. miles and most major trailheads can be accessed by roads off of highway 50.
The Crystal Basin
On the western slopes of the Crystal Range is the Crystal Basin, which spans roughly 85,000 acres. This basin is filled with beautiful scenery consisting of lakes, reservoirs, forests and streams. Historically speaking, this region was home to the Miwok, Maidu and Washoe tribes.
In 1957, SMUD constructed a few mountain reservoirs during their Upper American River Project; which was ultimately designed to provide more energy to the Sacramento region.
The Basin spreads north from Highway 50, east to Desolation Wilderness, and west to Union Valley Reservoir. The Crystal Basin also includes other popular places like Ice House Reservoir, Loon Lake, Gerle Creek Reservoir and Wrights Lake.
Crystal Basin is filled with the following activities:
Hiking

There are roughly 117 miles of beautiful hiking trails throughout this Basin and the nearby region of the Sierra Nevadas. A few popular trails of the Crystal Basin are the Twin Lakes Trail, Rockbound Trail and the Gerle Creek Trail which is wheelchair accessible. Additionally, you can hike around the reservoirs or even check out the region's top waterfall Bassi Falls.

Camping

There are over 700 developed campsites in the Crystal Basin. Most have fees and require advanced registration. For more info on all of the campsites of this region, check out this

link

.

Fishing

Fishing is another popular activity in the Basin. There are several lakes and streams filled with German or rainbow trout. Other popular fish of this region are: smallmouth bass, Kokanee salmon and Mackinaws.

Boating and Kayaking

Water activities can be enjoyed at any of the lakes or reservoirs. However, Wrights Lake only allows non-motorized boats. Make sure to check before towing your boat out there.
My Explorations:
Wrights Lake Rec Area
With an elevation of nearly 7,000 feet, Wrights Lake is a beautiful recreation area located in El Dorado County near Highway 50. In addition to camping, hiking and kayaking, Wrights Lake offers stunning landscapes of clear water, the timber belt and the rocky peaks of the Sierra Nevada mountains.
Other Parts of The Crystal Basin
Crystal Range and Desolation Wilderness