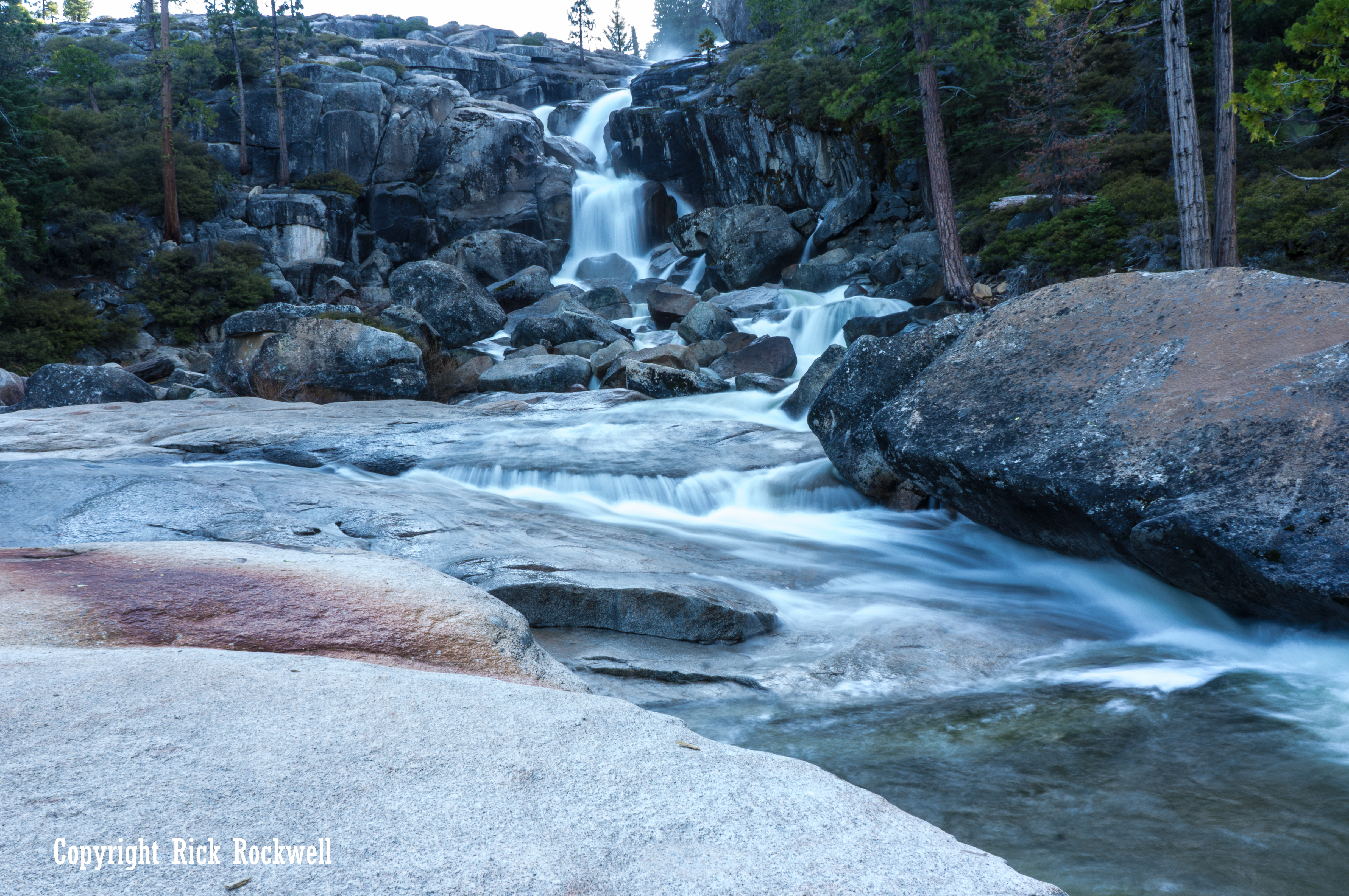 (Last Updated On: September 19, 2016)
Bassi Falls is a stunning seasonal 110 foot waterfall located in the El Dorado National Forest of El Dorado County. This waterfall requires some planning and preparation to truly maximize a visit. However, if you put in the prep work, your visit will be a memorable one.
Who was Bassi?
Giosue Bassi was born to Antonio and Orsula Bassi in Valle, Switzerland, circa May 18, 1840. Growing up in a household of meek income and herding cattle, Bassi had lofty aspirations. So, at the age of 18, Giosue left for the riches and dreams of California. With little education or money, Bassi arrived in San Francisco on January 29, 1859, according to The History of El Dorado County, California by P. Sioli.
Giosue would spend the next few years working in the mines and on dairy ranches. He bounced around towns from Dutch Flat, Forest Hill and Garden Valley. One source states that Bassi even opened up a store in Greenwood.
By the mid-1860's, Bassi set out to Nevada where things looked more promising with the Comstock mining opportunities. Eventually, he returned around 1870, and purchased a dairy farm/ranch on the banks of the South Fork of the American River. His land size grew to over a few hundred acres and he also had many dairy cows.  In the summers he would head to "big Silver Creek" to enjoy the beautiful scenery.
On January 6, 1878, Giosue married Virgina Forni who was the daughter of Samuel Forni an early settler of Georgetown. They would go on to have three kids: Daniel (1/2/1879), Josephine (8/19/1890) and Angelina (3/9/1882).
Bassi was about 20 years older than his wife who was born December 29, 1860. Sadly she also died at the young age of 24 with one source saying her death was during childbirth. Afterwards, Giosue sent his young children to live with relatives in the Bay Area. He never remarried. Daniel Bassi returned as a young adult to help his father.
Bassi went on to be a prominent resident of El Dorado County where some of his descendants still live at today. He was also a member and held offices with the Masons and at the Sutter's Mill Grange.
Giosue died on January 14, 1919, and is buried at the Georgetown Pioneer Cemetery alongside his wife.
Bassi Falls is in close proximity to where Giosue and his family used to spend their summers. As of this article, I'm unclear as to when the waterfall took on his name.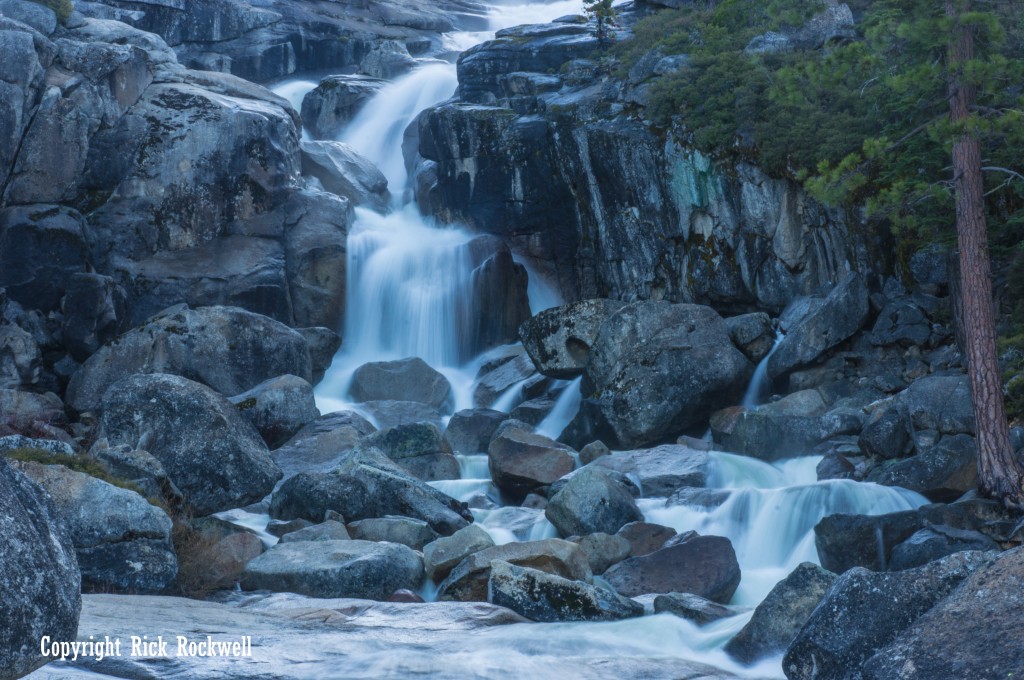 Planning a Visit to Bassi Falls
Planning and preparation are key to maximizing a hike to Bassi Falls. When visiting this beautiful 110 foot waterfall, there are some major factors to take into consideration prior to the adventure.
First, Bassi Falls is greatly impacted by the amount of water flow. In the summer time, this waterfall is nothing more than a trickle and the stream bed above the waterfall is all dried up. However, when visiting  in late April to mid-May, Bassi Falls is full and the upper stream is roaring.
The second major factor to consider is the trailhead accessibility. Due to harsh winters in this region, the dirt road leading to the Bassi Falls trailhead is closed through winter. It's important to monitor when the dirt road leading to the trailhead is accessible. If closed, then there's a secondary area to park in. However, it adds an additional 4 miles to the hike.
The last factor to take into consideration is crowd size. Bassi Falls is a popular waterfall and the crowd size grows throughout the day, on a weekend and during summer time.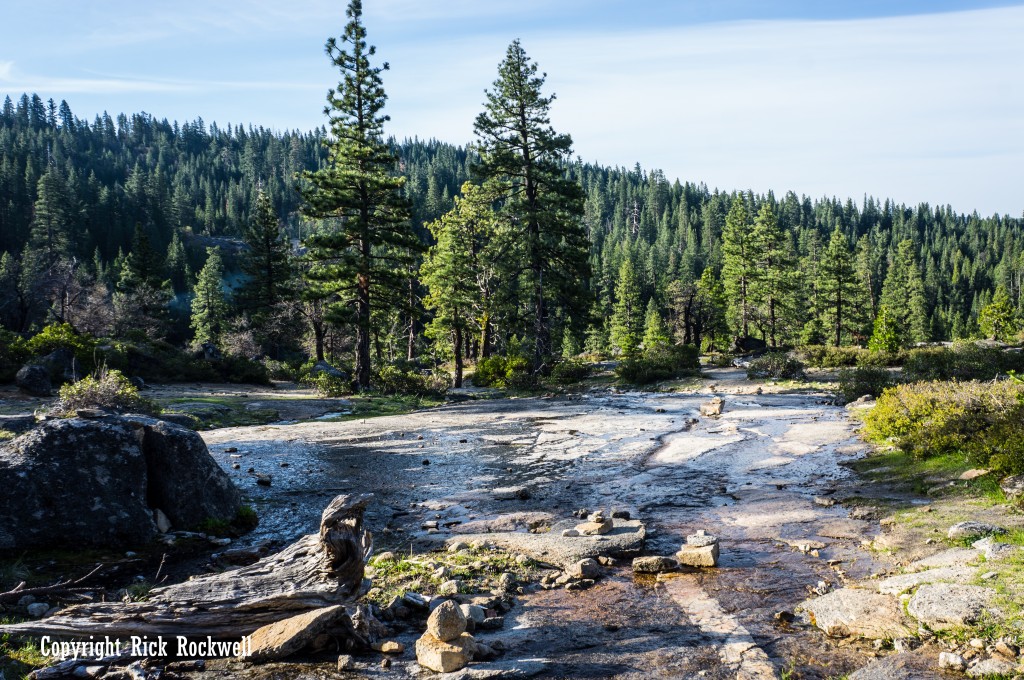 The Trail
The trail is only 1/2 mile long and the waterfall can be heard immediately upon exiting the car. The trail is clearly marked out in the beginning. Unfortunately, over the last 1/4 mile it gets harder. Try hard to stay on the trail and head in the direction that the noise of the waterfall is coming from. It should only take about 20 to 30 minutes maximum to get to the waterfall.
The Waterfall
On this day, the waterfall was roaring. It's not a straight 100 foot drop either. The water tends to zig and zag all the way down. Additionally, it looks like the boulders are bathing in the water during peak flow. Keep in mind that this waterfall is in the middle of the El Dorado National Forest. The forest adds to the overall beauty of this scenic location.
There are two ways to get to the top of the waterfall. One way is to take the steep path which is directly along the waterfall. This is only recommended for experienced hikers. The second way is a trail that is a few hundred feet to the left of the waterfall. However, it's easy for adults and kids to hike up the trail.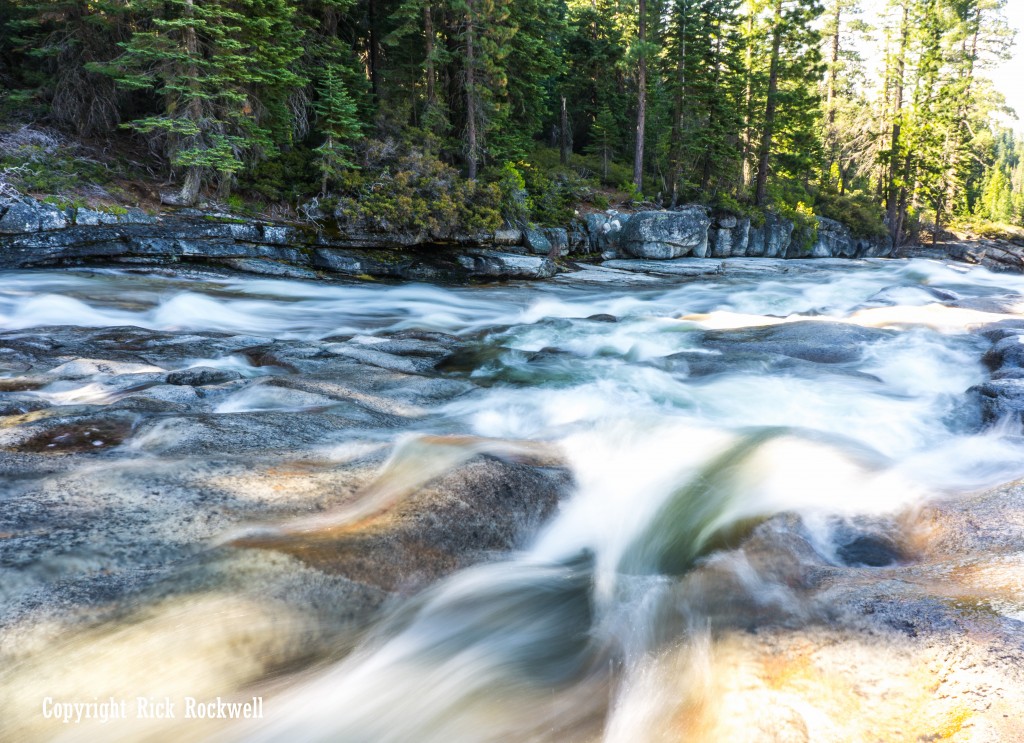 Top of the Waterfall
One of the benefits of visiting Bassi Falls during its peak flow is that the stream up top adds to the overall adventure. In the summer, this stream is virtually dried up. However, in the spring, and on this day, it was a flowing river that had some dangerous spots where the water was very aggressive.
I hiked up this stream and enjoyed the beautiful landscape, rock climbing, boulder hopping and found a small waterfall. This second waterfall was only about 10 feet high. But it had a powerful flow and made for some nice pictures.
Hiking up this stream and boulder hopping really turned an easy hike into a challenging adventure. I thought I was going to leave Bassi Falls within an hour or so after arriving. However, my hike up the stream added another 2 hours to the adventure and gave me a tremendous workout.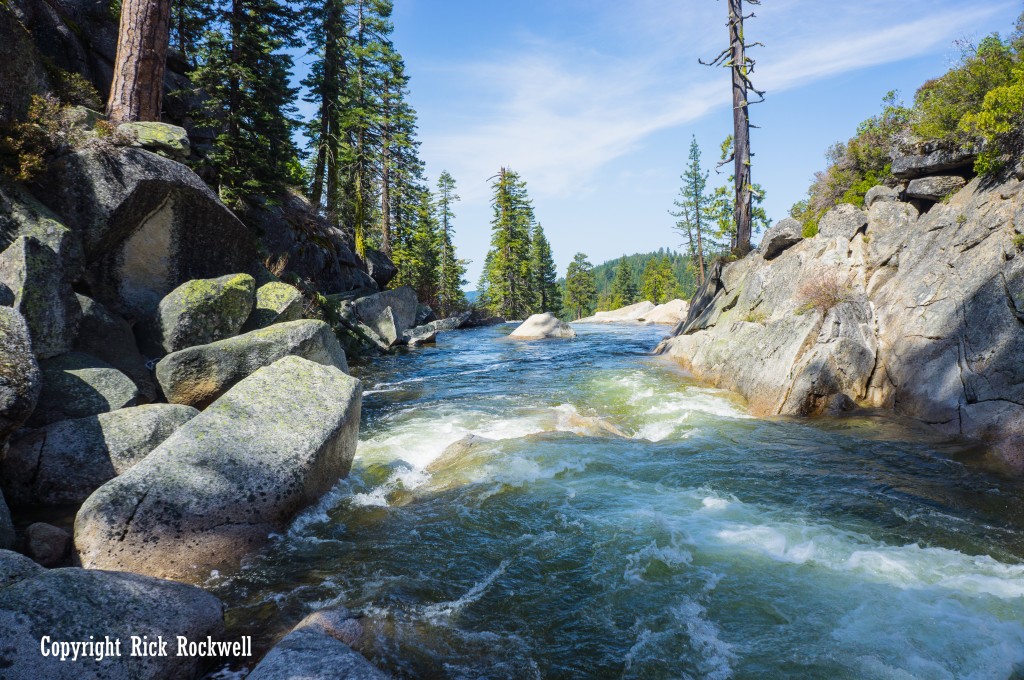 Final Words
Bassi Falls requires that visitors really plan out the trip to get the most enjoyment out of it. Taking the time to prepare for this hike will definitely pay off. There's no parking fees and the location is just beautiful. This is a must see waterfall in the spring. Bassi Falls punctuates an already beautiful Crystal Basin.
Check out my section on the Crystal Basin for more great adventures.
Directions: Bassi Falls is Hard to Find
Getting to Bassi Falls can be quite the adventure. The trailhead is roughly 20 miles away from the Ice House Rd. exit on Highway 50, which is about 10 to 15 minutes east of Pollock Pines. If heading east on Highway 50 from Sacramento, Ice House Rd. will be on the left side.
This road winds around the hills and reaches maximum speeds of about 45 mph. However, there are many twists and turns that require speeds of 15mph. Also, there are no guard rails, so it's imperative to drive safely.
Highway 50 to Ice House Road
Left on IHR and head down about 16.6 miles to Union Valley Reservoir
Turn right onto unmarked dirt road (12N32A) – just after crossing Big Silver Creek bridge (opposite of Big Silver group camp)

Should be a Sign that says Bassi falls

Drive 0.2 miles to a junction and turn left (at the forest gate)

Should be a sign for Bassi Falls

Drive 0.8 miles to another junction and turn right
Drive 0.7 miles to the trailhead at the end of the road
Watch Out
Many people have a hard time finding Bassi Falls because they miss a key turn off of Ice House Rd. After about 16 miles on Ice House Rd., cross the Big Silver bridge and make an immediate right. This is the street that most people miss. This turn is directly across the street from Big Silver campground which is on the left side of Ice House Rd.
After turning right, go about 2 tenths of a mile and make a left. There's a sign that points to Bassi Falls. This is the dirt road that takes you to the trailhead and is about 1.7 miles long. This road is best suited for trucks and SUVs. There are many bumps, dips, rocks and other obstacles that impede the route. I drove this in my Toyota Camry and my car took a beating. Also, it's easy to feel lost when driving on this road. Just stay on the road and veer right at about the 0.8 mile mark. Eventually, the road comes to the trailhead. Swing around the trailhead and park along the road facing the direction of entrance.