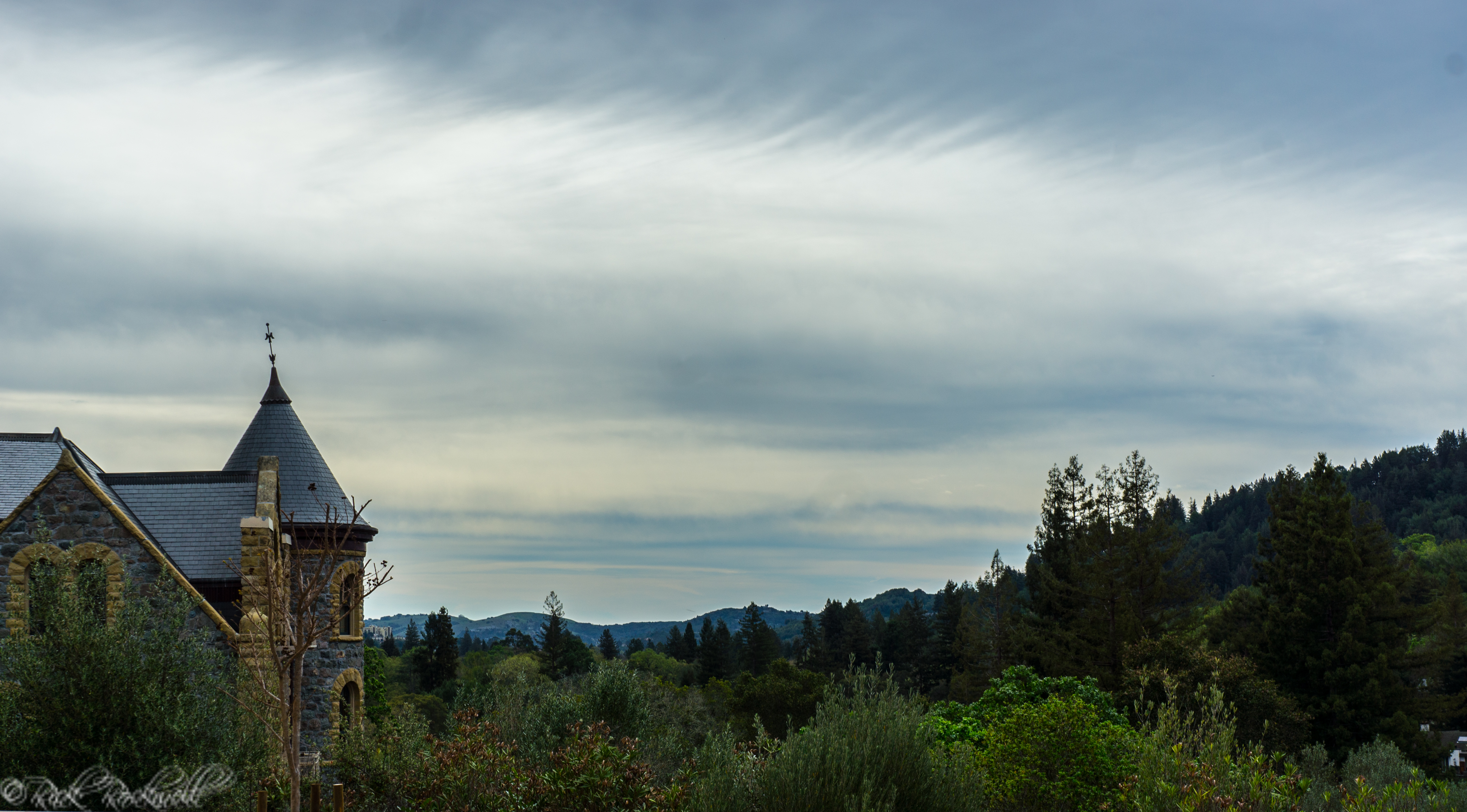 (Last Updated On: March 31, 2015)
On a knoll overlooking the town of San Anselmo, are two fairytale like castles positioned in the shadows of Mt. Tamalpais. These structures, which at one time flirted with a destructive fate, are the source of community pride and affectionately known as the "castles on the hill."
History
In September of 1892, the San Francisco Theological Seminary campus opened with these two castles as the institution's structural masterpieces. Named the Montgomery Hall and Scott Hall, these two buildings are of Richardsonian Romanesque design and among the oldest in this region.
Initially, Montgomery Hall was used as the campus dormitory before being turned into campus offices in the 1960s. Scott Hall was used for classrooms and also housed the library before being abandoned by the 60's.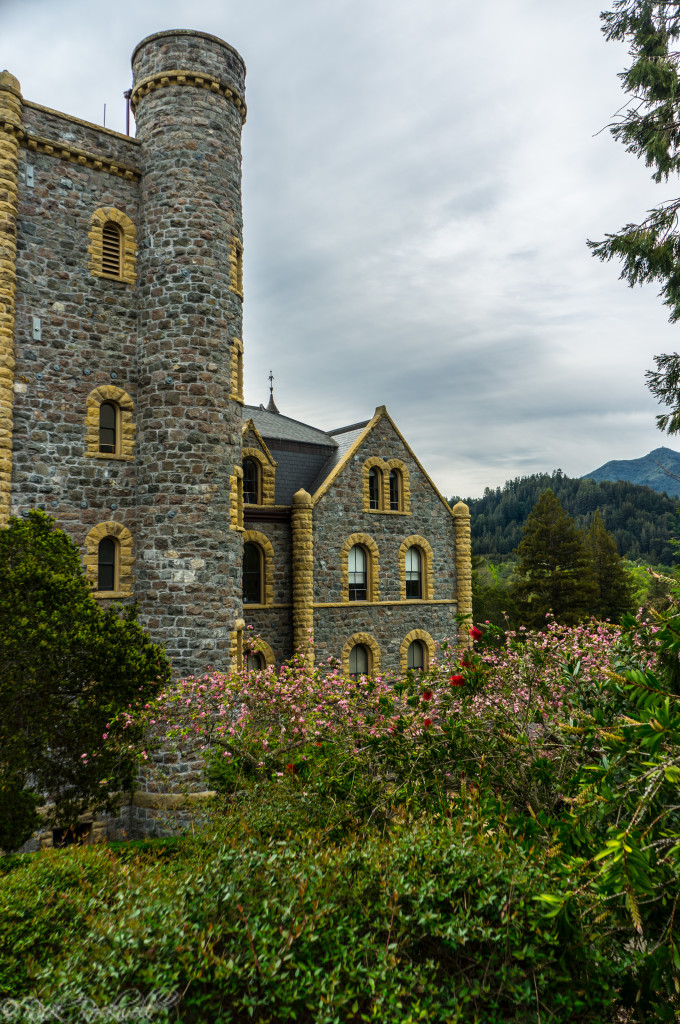 Loma Prieta Earthquake
On October 17, 1989, Northern California was rocked by an earthquake that caused over $6 billion in damages, stopped a World Series and sadly took the lives of 63 people. The 6.9 quake brought the state to its knees for nearly 15 seconds. At the SF Seminary, the quake caused significant damage to both Montgomery and Scott Halls.
Prior to this quake,  Scott Hall had been vacant for a few decades and was withering away from the inside out. Montgomery Hall was still being used. However, the damage to Montgomery Hall forced the school to stop using the building. According to MarinIJ.com, the buildings suffered woodwork and stonework damage, leaky roofs, and stones separated from the grout. In total, the school suffered millions in damages.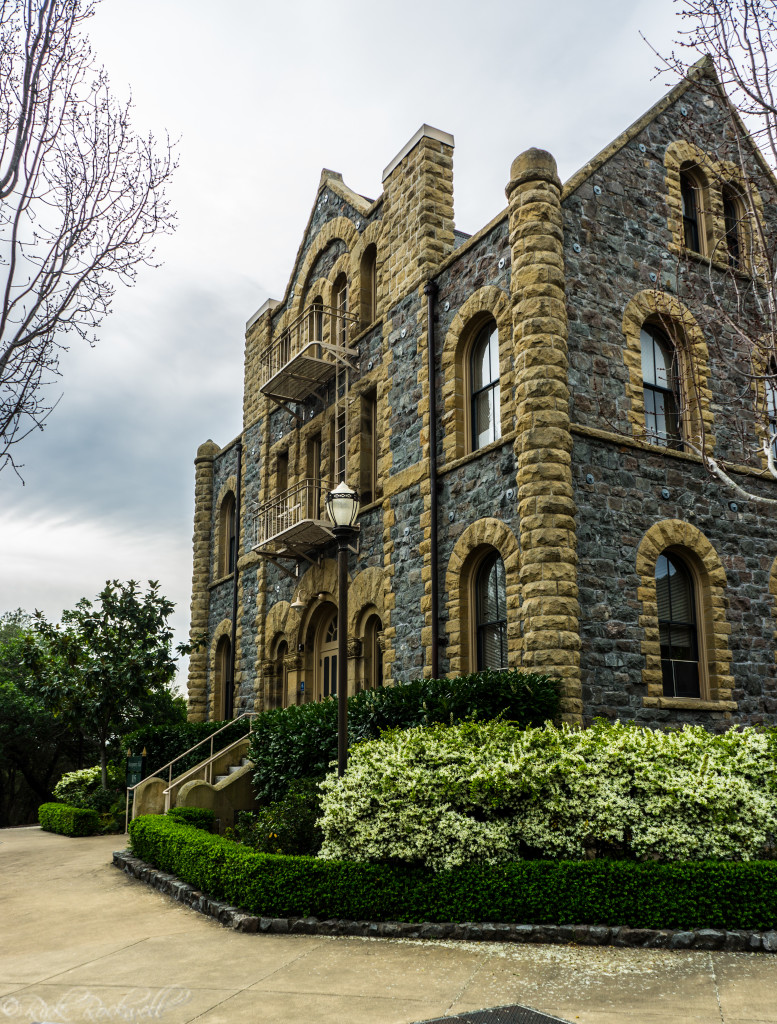 Restoring the Castles
After the earth quake, both buildings sat abandoned until the late 1990's. Sadly, there was a great deal of interior damage due to the leaky roofs. At first, the costs were believed to be too high to save the buildings. Some even suggested tearing down the castles. But, a feasibility study conducted by Architectural Resources Group (ARG) and Degenkolb Engineers, discovered that the costs wouldn't be as high as some had feared.
Momentum to save these century old castles began to grow and over $10 million was raised to implement ARG's comprehensive restoration plan. According to Archnewsnow.com, these beautiful castles were upgraded to endure earthquake damage, the exterior underwent roof and stone repair, and the interior was rehabilitated with a focus on the history and becoming more ADA accessible.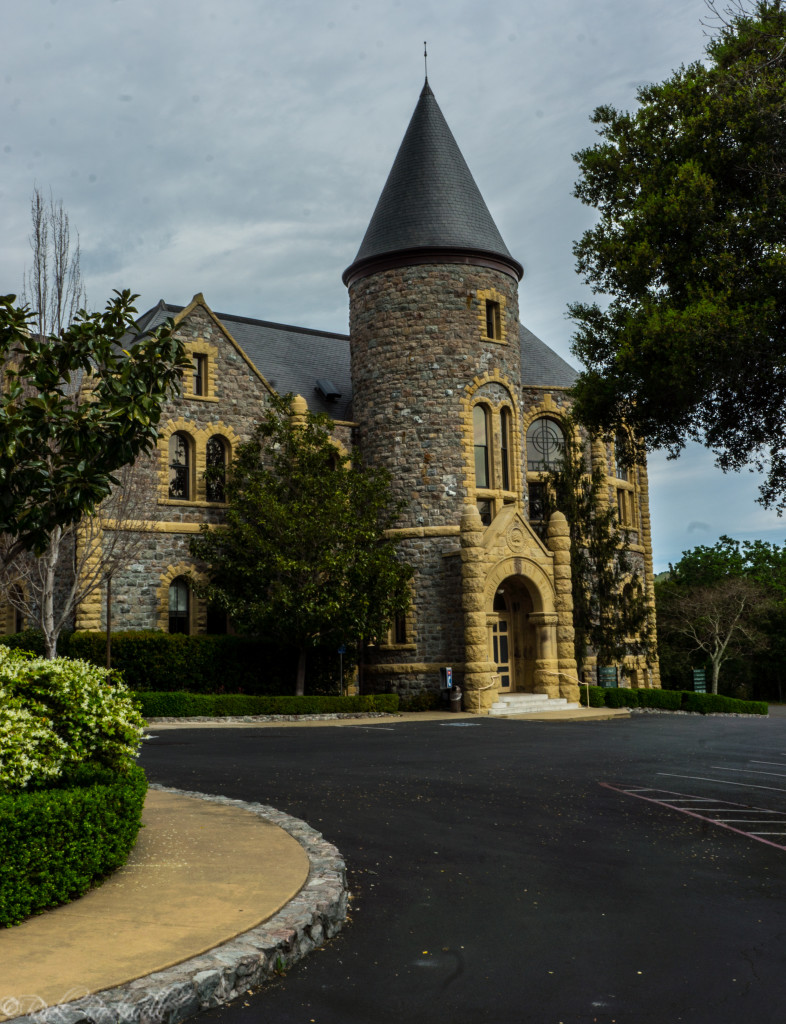 Fairytale Ending
Like in some fairytales, these castles faced the grim possibility of total demise. Add in one of California's most devastating earthquakes, and it's a miracle that these buildings survived. Or was it divine intervention that these castles on the hill withstood death?
Montgomery Hall and Scott Hall are marvelous to see in person. When up close with these architectural wonders, it's easy to forget that you are in California. Most people would never associate California with castles, but Montgomery Hall and Scott Hall beg to differ. Both buildings remain fine examples of this architectural design.
Full of splendor and pride, these castles remain upon the hill overlooking the quaint town of San Anselmo and all its residents who continue to cherish their castles on the hill.
Now, that's a fairy tale ending we all can enjoy.
You can keep that fairy tale adventure going by heading over to Imagination Park just a few blocks away. There are statues of Yoda and Indiana Jones awaiting your arrival.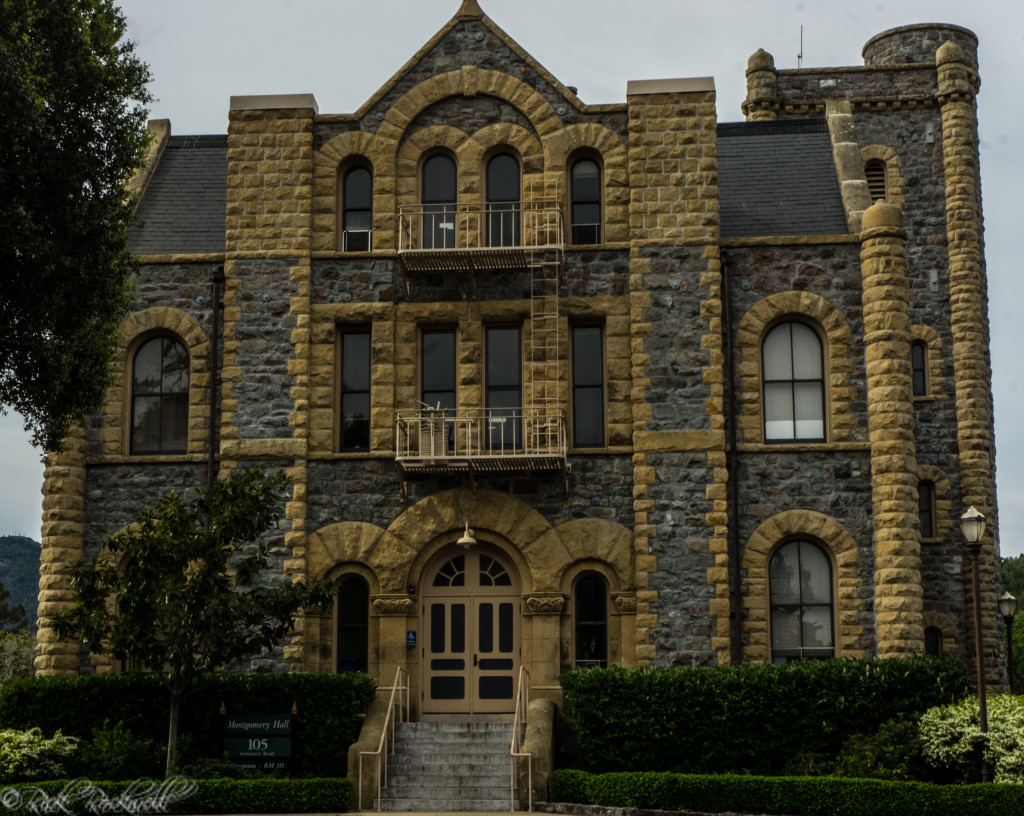 Directions
The San Francisco Theological Seminary is located at:
105 Seminary Road, San Anselmo, CA, 94960.
From Sacramento – take 1-80 west 53 miles to Highway 37 in Vallejo. Head West on 37 for 21 miles toward the town of Novato. Take Highway 101 South for 7 miles to Hetherton St. in Central San Rafael.
Once in San Rafael – Continue on Hetherton St. for 0.2 miles then make a right onto 3rd St. Merge onto 4th street which eventually turns into Red Hill Ave. After a 1/2 mile, make a left onto Sir Francis Drake Blvd. Then turn right onto Ross Ave. Quickly look for Kensington Rd. and make a left. Then turn left onto Seminary Road and take this up the hill to the castles.