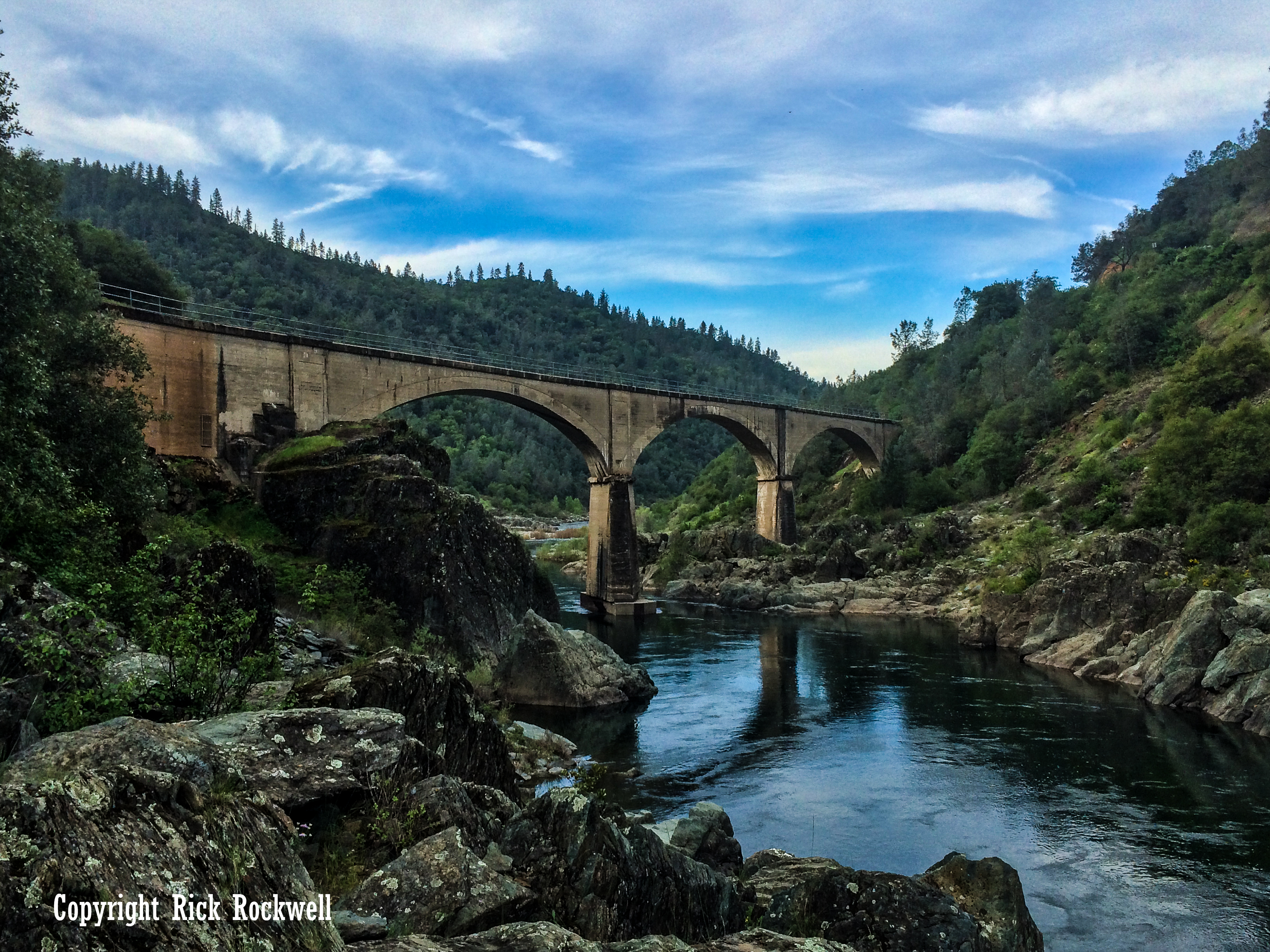 (Last Updated On: September 17, 2016)
The Mountain Quarries Bridge, aka "No Hands Bridge," was originally constructed in 1912 for the Mountain Quarries Railroad, owned by the Pacific Portland Cement Company. It was reportedly the first concrete bridge of its kind in all of North America and it was designed by John B. Leonard.
Leonard was an advocate of concrete as the preferred material for bridges and buildings.
This bridge connected the limestone quarry in Cool to the railhead in Auburn so that the company could move its limestone; which was used in the manufacturing of cement among other things. Roughly 800 men worked on this bridge, costing a total of over $300,000. Once completed (on March 23, 1912) the bridge became the longest concrete arch bridge in the world. However, during the construction, three men died in November 1911 when the third arch collapsed.
The railroad would only last until 1939 when it was shut down and torn apart to use the materials (15 trestles and track lines) for war efforts by 1941.
In late 1964, early 1965, the Hell Hole dam (located about 40 miles up the river) broke and flooded the region. The raging waters destroyed the newer bridge. The old No Hands Bridge survived the flooding and was temporarily used as the road from Auburn to Cool and Georgetown.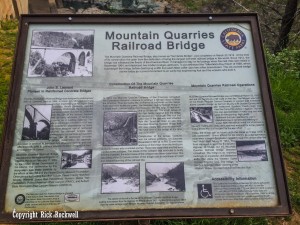 In February 1986, the bridge survived another flood that ended up destroying the Auburn Coffer dam a few miles downstream from the bridge. From 1997 to 1999, the bridge was closed as repairs were needed due to erosion.
The bridge stands roughly 150 feet above the river and is 482 feet long. Today it's a tribute to the historical significance of railroads and mining of that era. It was added to the National Register of Historic Places in 2004.
Local Lore
The local lore is that the nickname of "No Hands" originated with equestrian Ina Robinson who bucked the trend of walking her horse across the bridge and instead rode the horse across while not holding on to the reigns. This came at a time when there were no handrails on the bridge.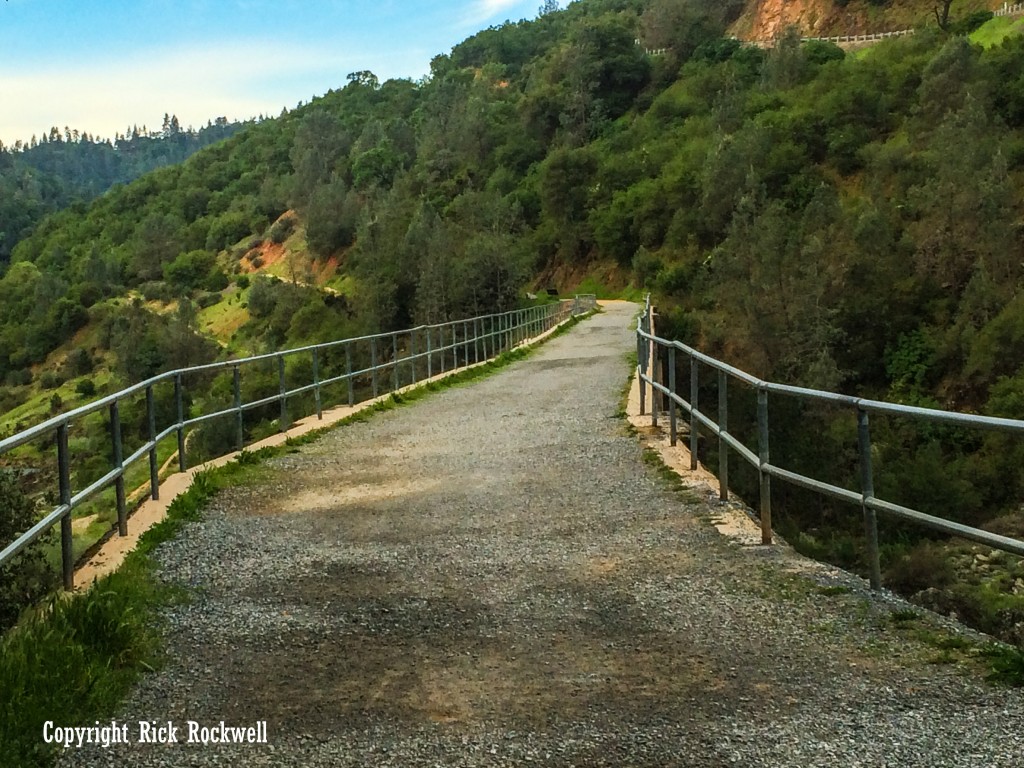 Location and Directions
Gate 150 on Highway 49 just south of the split
From Sacramento:
Drive east on Interstate 80 for about 33 miles to Auburn.
Take the exit for CA State Highway 49 (South to Placerville)
Head through town and follow the signs for Highway 49 South
It will leave town and wind around the foothills along the North Fork of the American River for about 5 miles
At the split, make a right to remain on Highway 49 and head over the bridge
Once you cross the bridge, immediately pull into the small parking area on the right side of the street