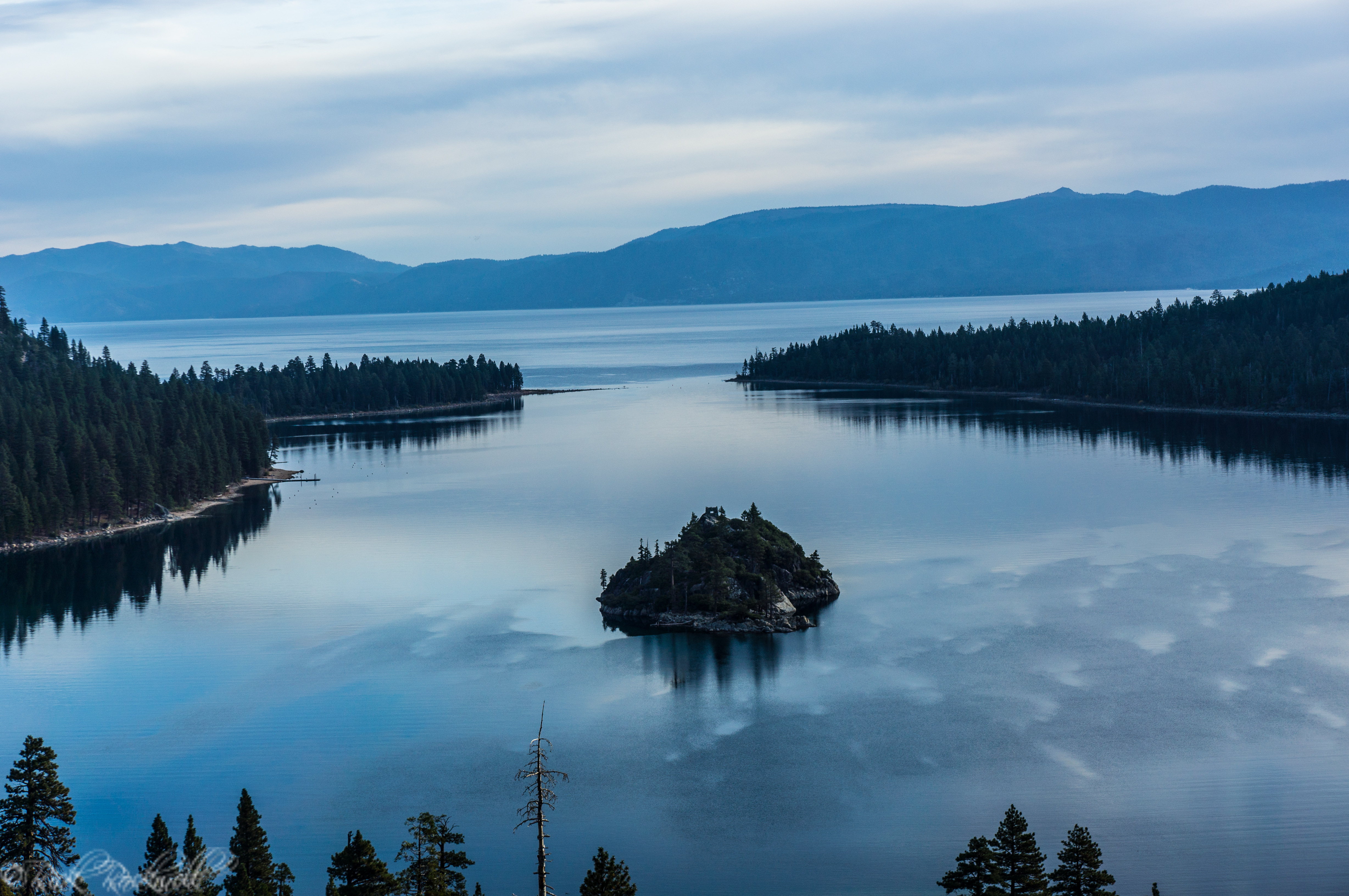 (Last Updated On: May 31, 2015)
The emerald green water is surrounded by a thin strip of forest, with the rugged brilliance of the Sierra mountains creating the perfect backdrop. In the middle of this body of water is an island that punctuates the bay like an artist signing their masterpiece.
Without any hesitation or doubt, Emerald Bay State Park is Lake Tahoe's premiere destination and one of California's most beautiful landmarks. Every time I travel to Tahoe, I stop by Emerald Bay to gaze upon 1500 acres of unequaled beauty.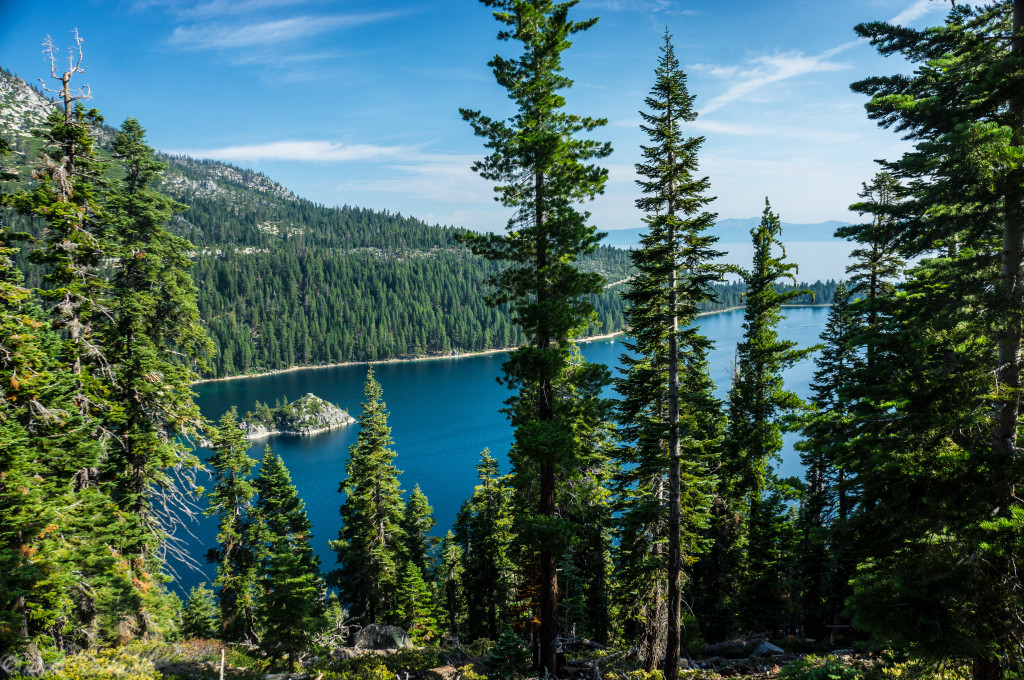 History
In 1953, Harvey West sold hundreds of acres in Emerald Bay, and donated hundreds more, to the California State Park and Rec. Since then, this spectacular bay has been protected and preserved as one of California's most cherished state parks. In 1969, Emerald Bay was designated a National Natural Landmark due to its history, geology and magnificent beauty. In 1994, Emerald Bay was designated an underwater park due to the numerous boats and barges that have taken their final resting place at the bottom of the bay.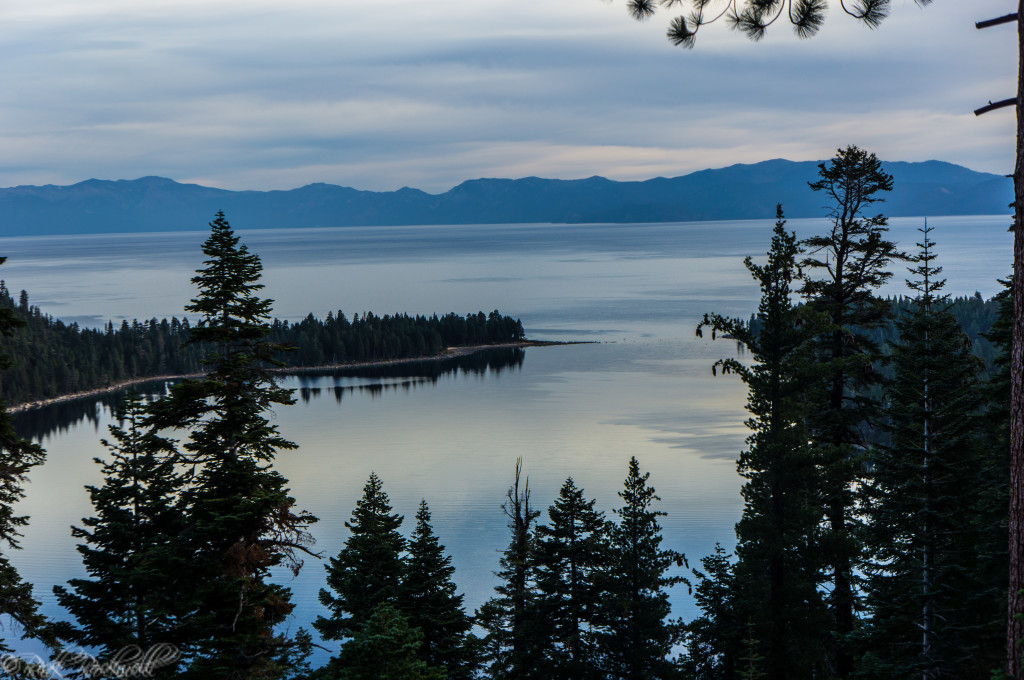 Things To Do
In addition to enjoying the beautiful scenery of Emerald Bay State Park, there are several activities that visitors can participate in:
Hiking
There are two major hiking trails that run through the state park: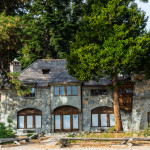 Vikingsholm Trail – A one mile trail that takes you down to an impressive Scandinavian mansion at the head of Emerald Bay. Read More
Rubicon Trail – A 6 mile trail that begins in D.L. Bliss State Park and runs south to Emerald Bay State Park and around the bay. It's the most beautiful trail in Tahoe and quite possibly all of California.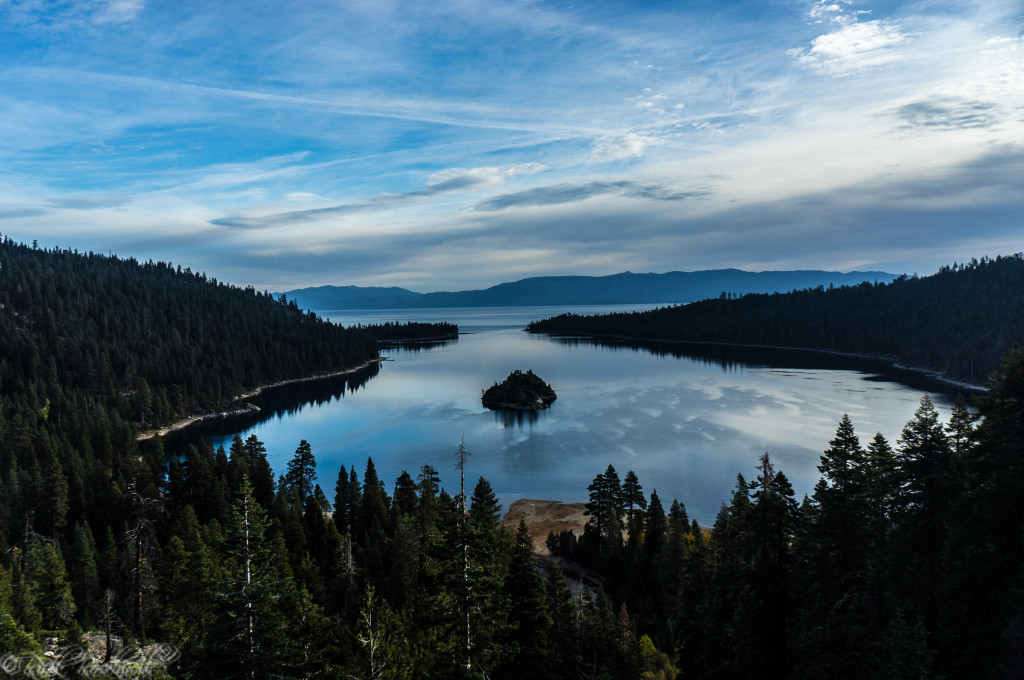 Mystery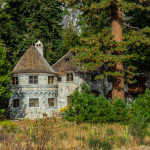 Vikingsholm Mansion – This 38 room mansion was completed in 1929. During the summer months, it's open for tours and is definitely worth a visit. Read More
Fannette Island – From a half dozen different names, to its haunted past, Fannette Island is a great place to explore by boat or take pictures of. Read More
Camping
Eagle's Point Campground – This camp ground is located on southern portion of Emerald Bay, near Eagle Falls. It's a popular camping location in Emerald Bay State Park.
Boat-In Camp – Another option for camping requires a hike or travel by boat. There's less room than Eagle Campground but equally enjoyable.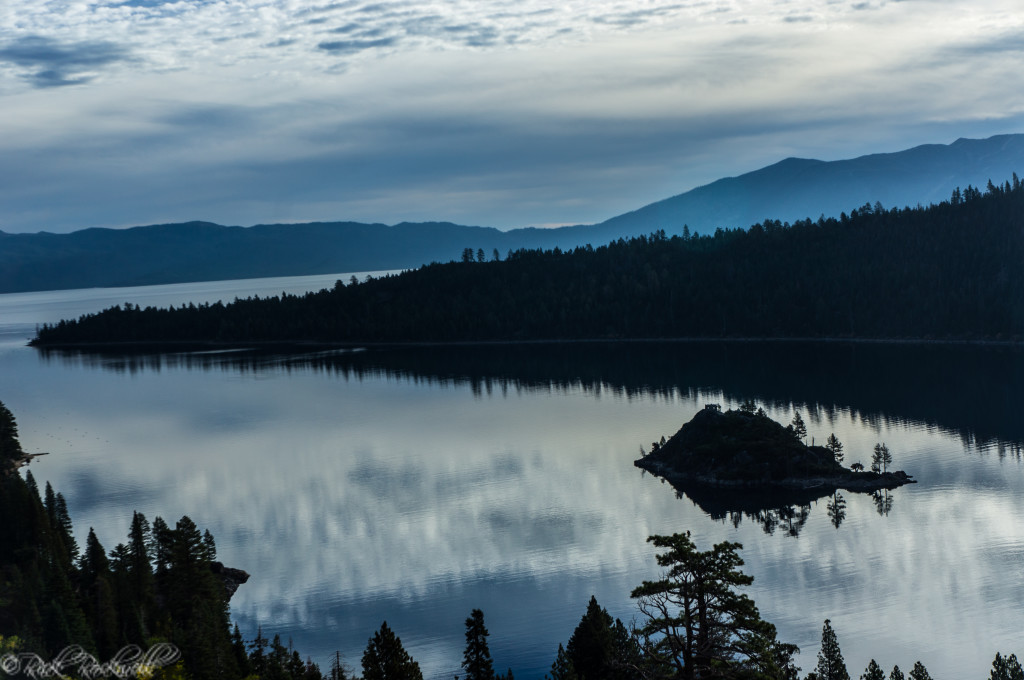 Scuba diving
Emerald Bay is the state's first underwater park and has become a popular diving location due to the vast amount of boats, antiques and other protected artifacts from the last 150 years that lay at the bottom of the bay.
Directions
From Highway 50 – Continue on Highway 89 at the "Y" (split of 89 and 50). Emerald Bay State Park is roughly 10 miles north on Highway 89. It will be located on the right side.
From Tahoe City – Take Highway 89 south for 22 miles. It will be located on your left side.
Final Words
Since my childhood, I have been visiting Lake Tahoe. I never grow tired of seeing this beautiful region. In fact, I have always dreamed of living there. Emerald Bay continues to be my favorite place in Tahoe and in all of California. In fact, only Yosemite National Park rivals the awestruck enjoyment that I get when spending time in Emerald Bay. My vision of paradise would be a combination of Emerald Bay and Yosemite.
When visiting Emerald Bay, I seem to learn or experience something new every time. Whether it's a different view of the bay, a different hike or learning more about its history, I continue to be amazed by this bay. I can see why Mrs. Knight built her Vikingsholm mansion at the head of the bay. I can also see why Richard Barter "The Hermit of Emerald Bay," so proudly wore that title. This place has a natural peace and beauty that resonates within your soul.
Check out more of my Lake Tahoe adventures.