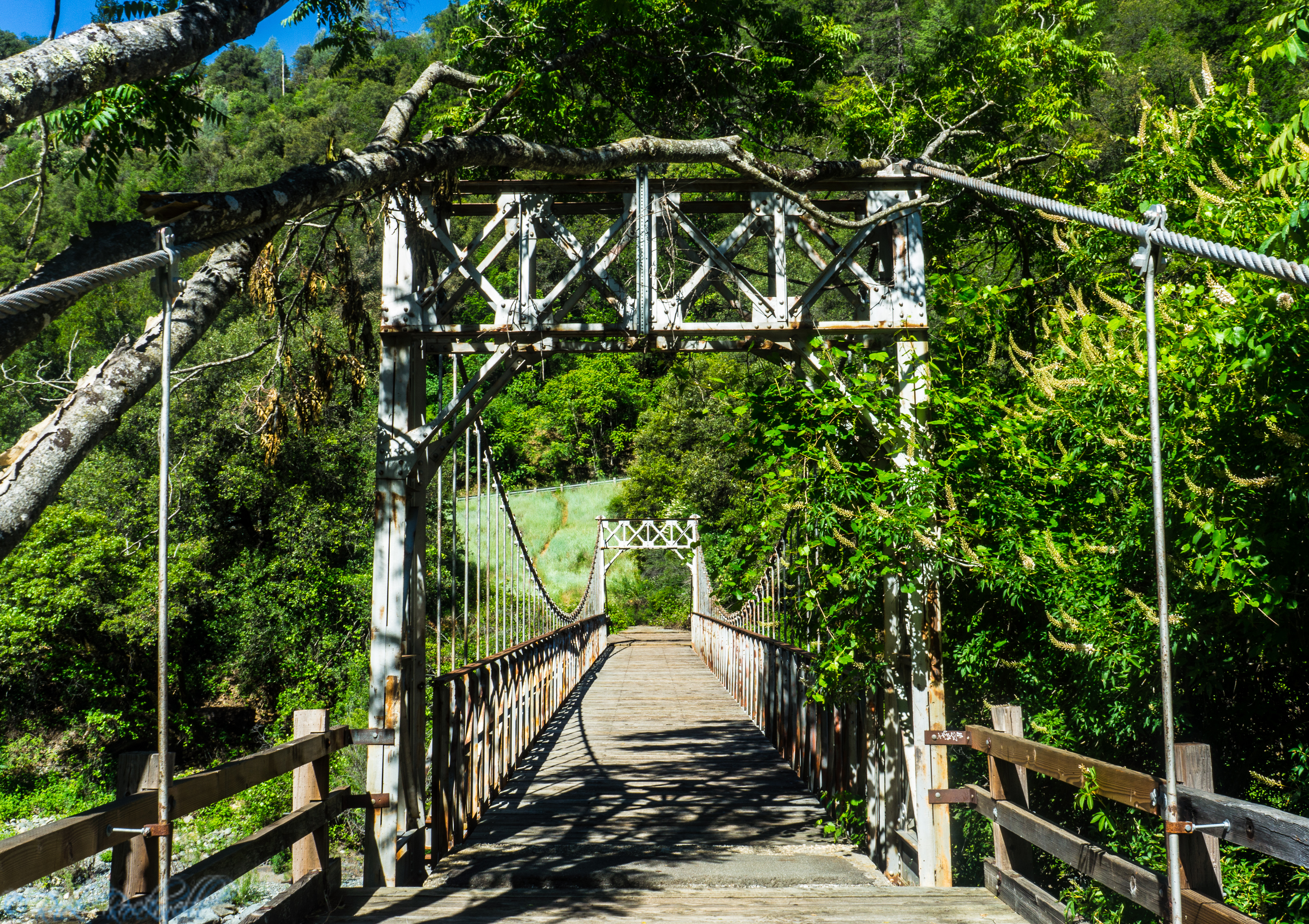 (Last Updated On: March 6, 2015)
The older bridge, which was built in 1928, was no longer safe or suitable for modern transportation needs. However, instead of tearing down and replacing the older bridge, the county decided to leave it standing for all to enjoy. This presented a unique scenario of two bridges sharing the same name and location.   
Directions
Take I-80 east from Sacramento to Colfax and exit on Canyon Way (exit 133). Take a left onto Canyon Way and travel 1.1 miles before turning right onto Iowa Hill Rd. From there, drive 3 miles until you reach the newer Iowa Hill bridge.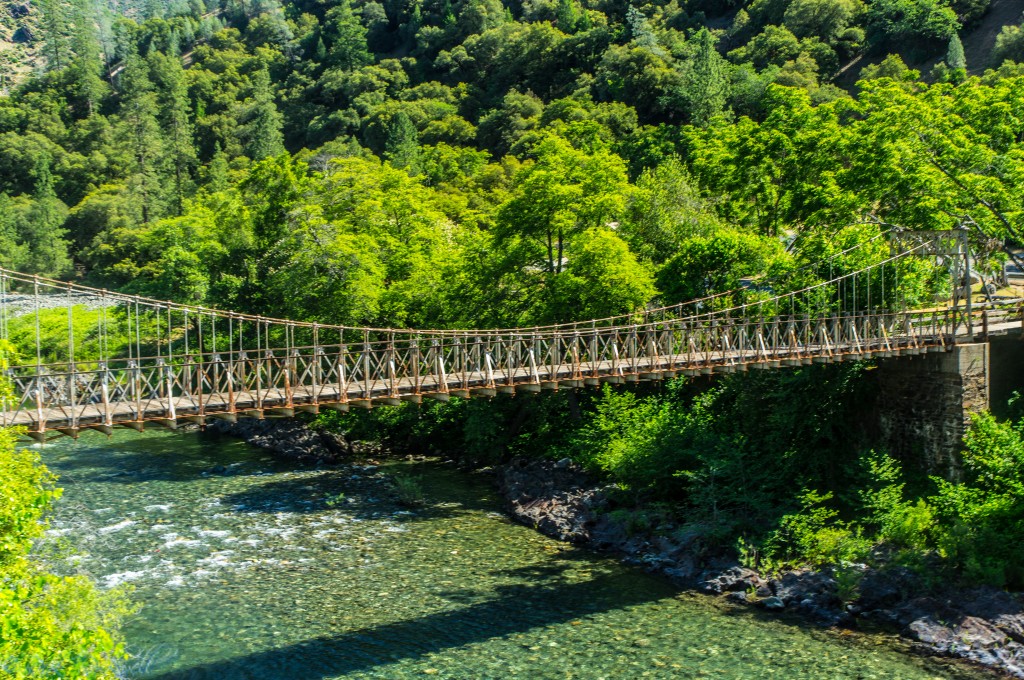 The Old Bridge
The old Iowa Hill Bridge was built in 1928 to replace an even older wooden bridge that miners and stages used to travel over from Colfax to Iowa Hill. According to Bridgehunter.com, this 1928 bridge is a wire suspension bridge with a wooden deck and steel lattice towers.
Currently, it's only used as a pedestrian bridge and adds a romantic flare to this portion of the American River. Additionally, it's also called the Mineral Bar Bridge because the popular Mineral Bar campground is located near the eastern entrance to the bridge.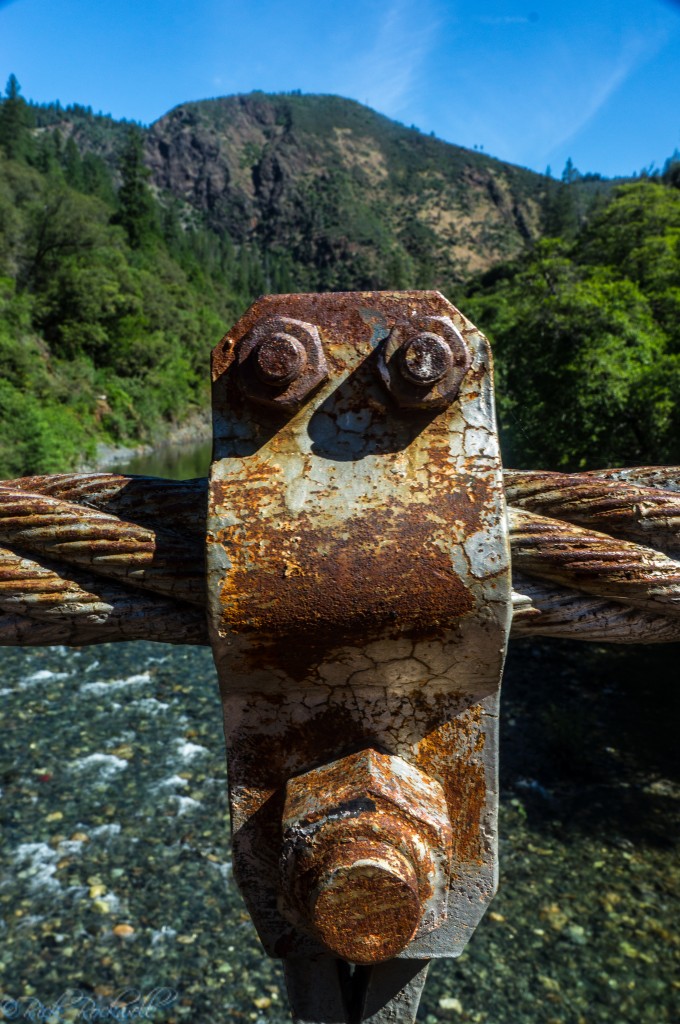 This older bridge is also very similar, with some calling it a twin, to the Yankee Jims Bridge which also crosses the American River a few miles south.
In February of 1963, a portion of the old Iowa Hill bridge was washed out due to a heavy storm that compromised the earth supporting the structures. According to a report by the ColfaxRecord.com, the mail carrier was unable to transport mail from Colfax to Iowa Hill due to the bridge being damaged. So, a plan was developed to exchange mail between carriers of each town by rope on Tuesdays, Thursdays and Saturdays.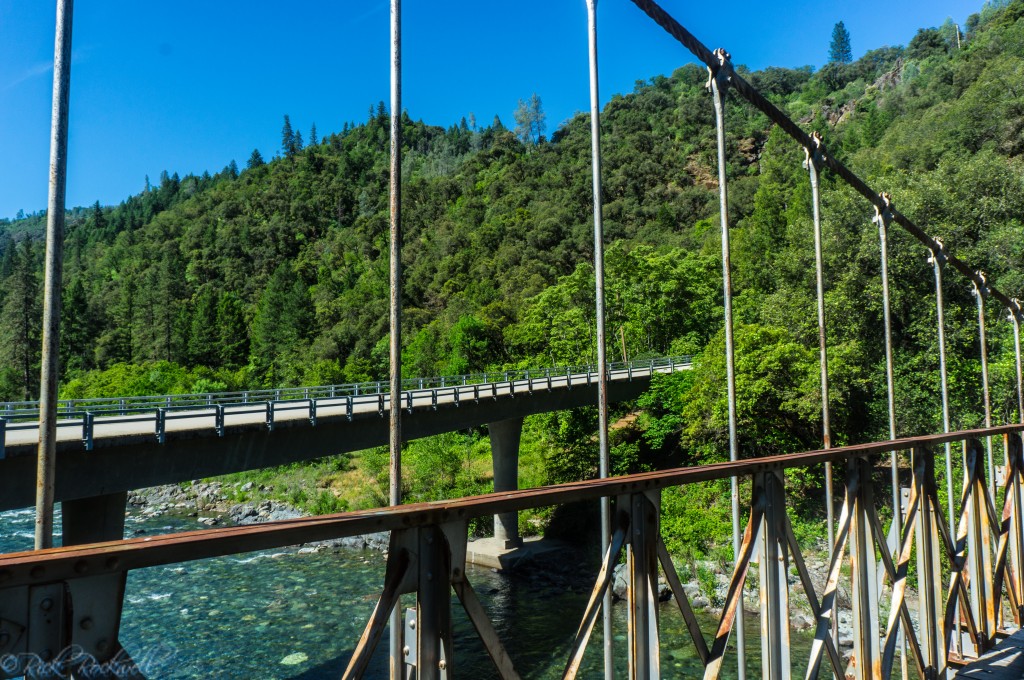 The New Bridge
The newer bridge is a concrete curved suspension bridge with a paved deck for cars to pass over. It's wide enough for two cars to pass each other without any problems. Neither bridge allows jumping off into the river.
Prior to the newer bridge, there's a small parking area with a bathroom that also leads to Slaughter Ravine Falls. This is a short term parking area. Across the newer bridge is Mineral Bar Campground which has daily parking but for $10.
Check out my section on Iowa Hill for more details and photos.
Check out more of my Auburn State Recreation Area adventures.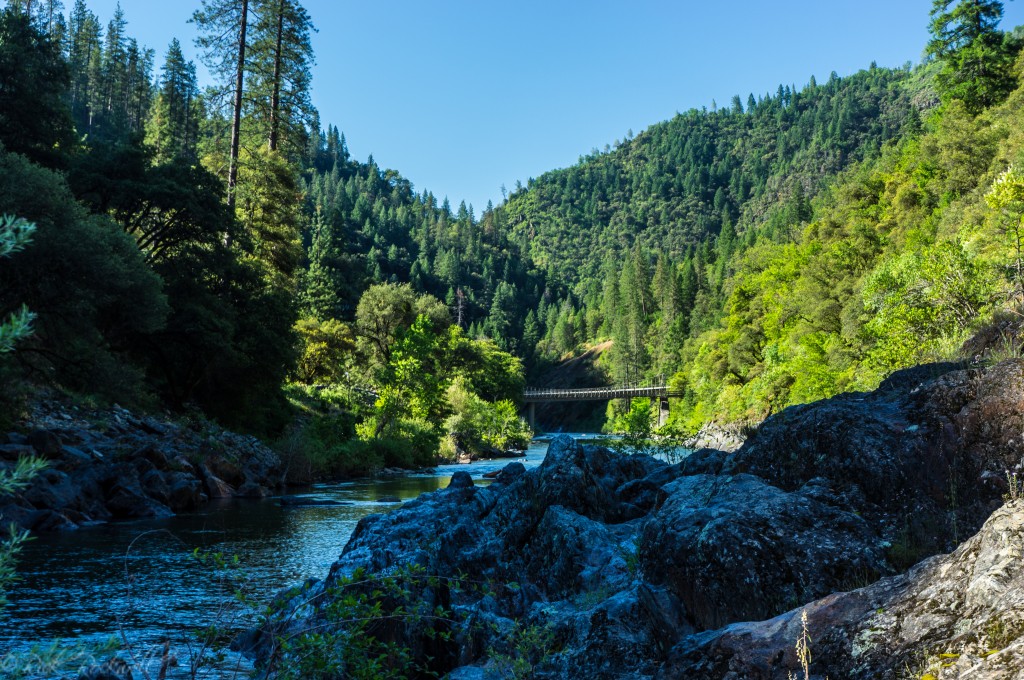 Sources
http://www.colfaxrecord.com/article/storm-1963-washed-out-part-iowa-hill-bridge
http://bridgehunter.com/ca/placer/bh43092/