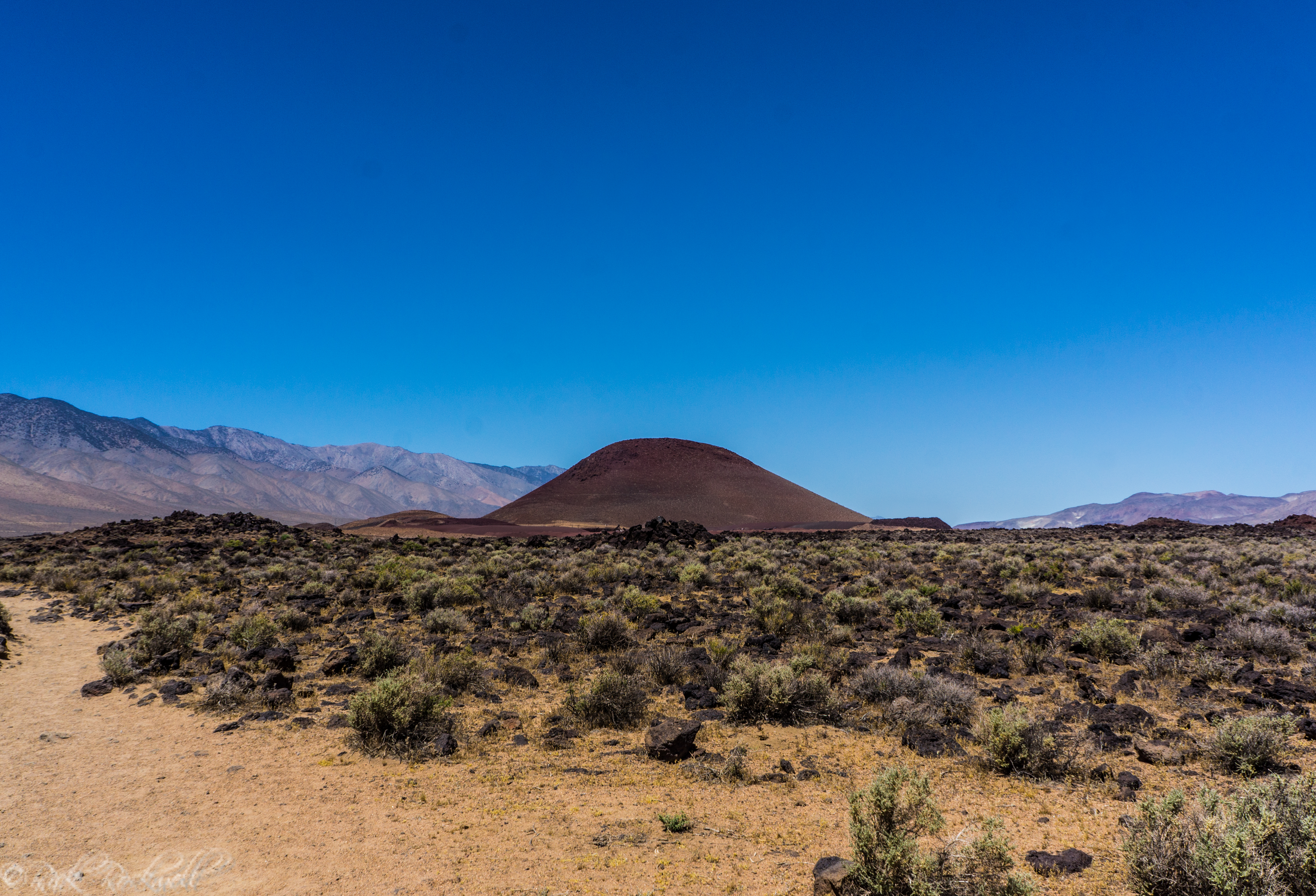 (Last Updated On: April 22, 2015)
Heading northbound on Highway 395, about 3 miles past Little Lake, is a unique looking mound of earth and rubble that sticks out among the landscape. This mound is almost perfectly symmetrical and appears more fascinating the closer you get to it.
What is it?
Upon first glance, I just assumed this "red mound of rubble" was something manmade. But, as I got closer, the mound grew bigger and bigger. I realized it wasn't manmade but something natural. This realization made the "red mound" even more intriguing to me.
I did a quick search of this red mound and discovered a few nuggets of information. First, the red mound is locally known as Red Hill; which isn't hard to figure out why it took this name. Second, it was created by a volcanic eruption some 10,000 to 15,000 years ago. Further tests have determined that volcanic action took place as little as 600 years ago. Thus, some believe that this region is just dormant.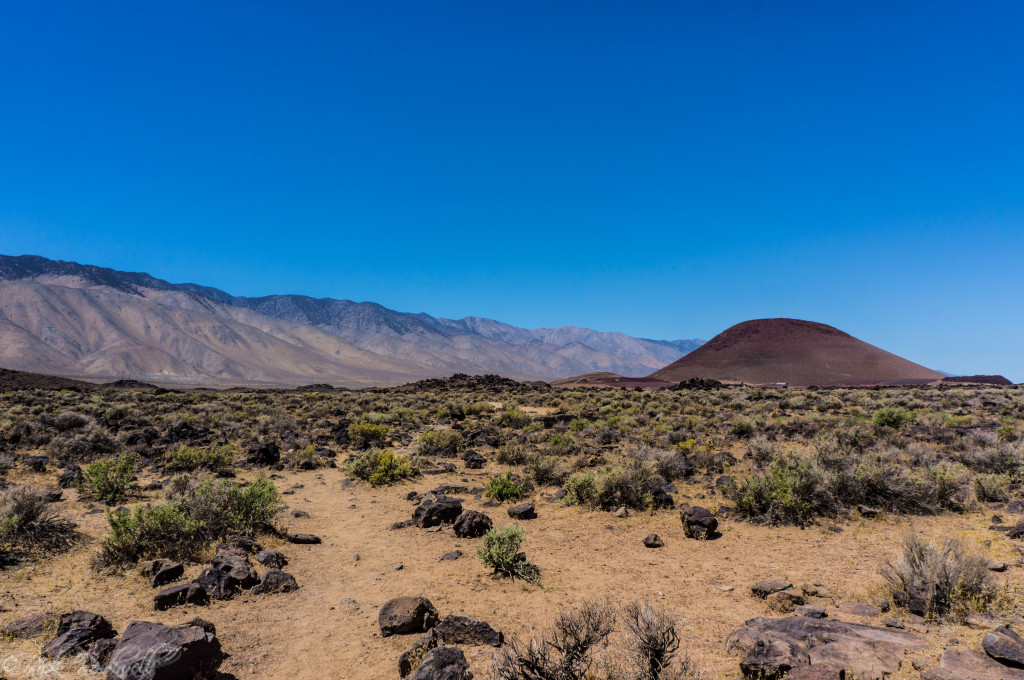 More Details
Red Hill is roughly 630 feet high and is located about 1 mile northwest of Fossil Falls. In fact, Red Hill is used as a marker to find the turnoff onto Cinder Road – heading to Fossil Falls.
Check out my article – Fossil Falls: no fossils or waterfalls, just plenty of adventure
Red Hill is a cinder cone volcano which is filled with pumice and lava rock. It's conservatively "mined" for these items due to their usage in cinder blocks and sound barrier walls. According to some sources, Red Hill's pumice and lava rocks were used in the barrier walls along the freeways in Los Angeles.
Final Words
If you are a geologist or a volcano enthusiast, then Red Hill will definitely be worth a look. The closer you get to it, the more it seems like it's from another planet. For the rest of you, I suggest just taking a few minutes to drive around Red Hill when visiting Fossil Falls. I would classify this more as a "roadside attraction" than a "must see" destination.
Check out my article on Fossil Falls for more information on this really cool volcanic natural wonder.
Directions
From Ridgecrest – Head north for about 45 minutes along Highway 395. You will eventually see the Red Hill from a distance. As you get closer, look for a sign to Fossil Falls and then make a right on Cinder Road which is just before Red Hill.