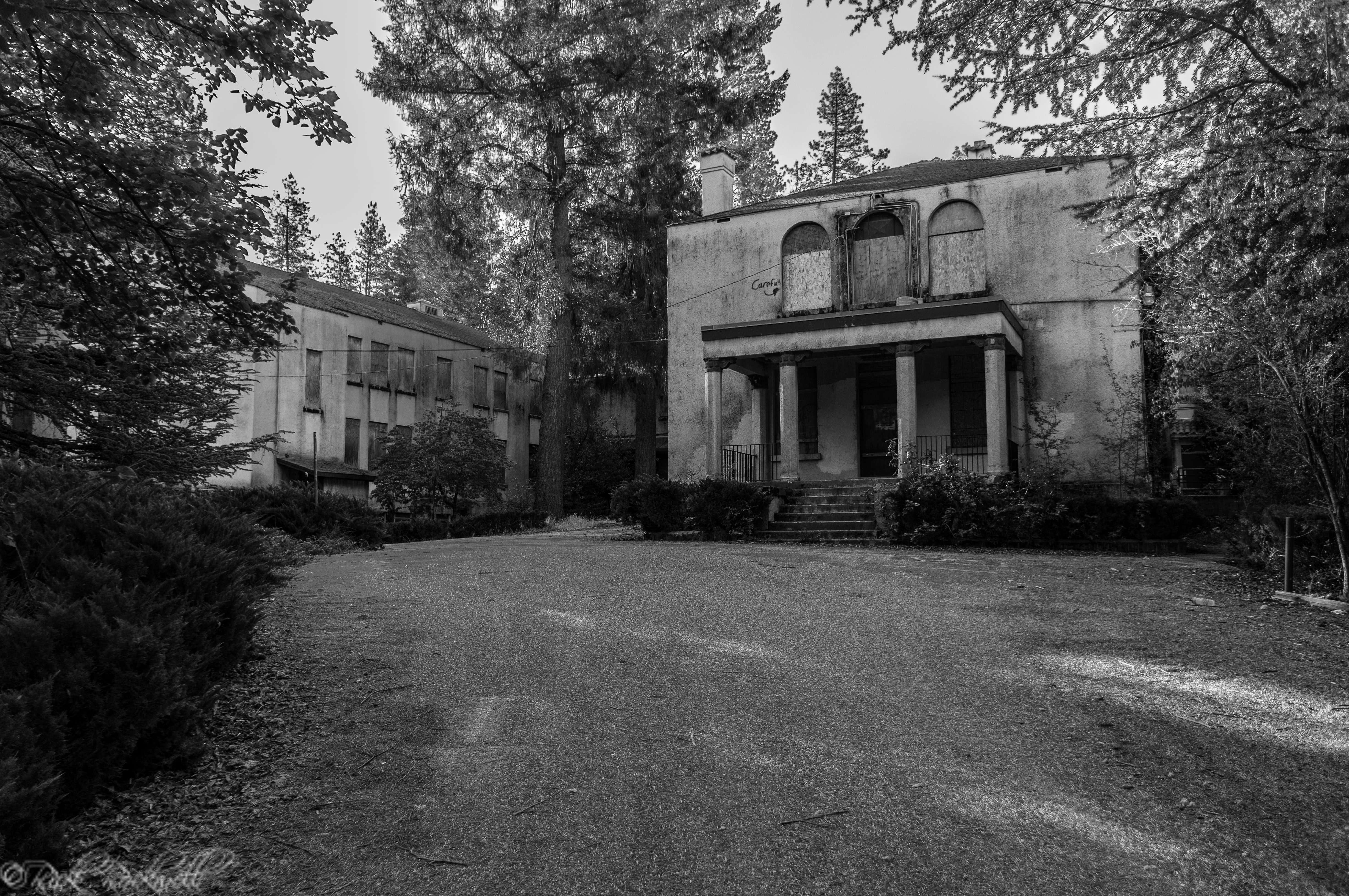 (Last Updated On: January 1, 2020)
On the outskirts of Nevada City, sits an abandoned mental health facility with a tragic story to tell. In addition to being filled with asbestos, lead paint, mold and graffiti, this complex also contains stories of murder and haunted encounters.
The HEW Building
The 34,000 square foot complex has had many incarnations during its existence. However, it has been abandoned for over a decade after being decommissioned by Nevada County in 2005. Referred to as the Health Education and Welfare (HEW) Building, this structure looks like something out of The Walking Dead.
The HEW building has survived plans of demolition and renovation as if it were indestructible. Like the unhealthy mold that grows on the exterior walls, this complex continues to accumulate spooky tales of haunted encounters.
The acreage that the HEW building currently occupies with a grimace, was once a beacon of light for the region. This was the site of the historic Nevada County Hospital.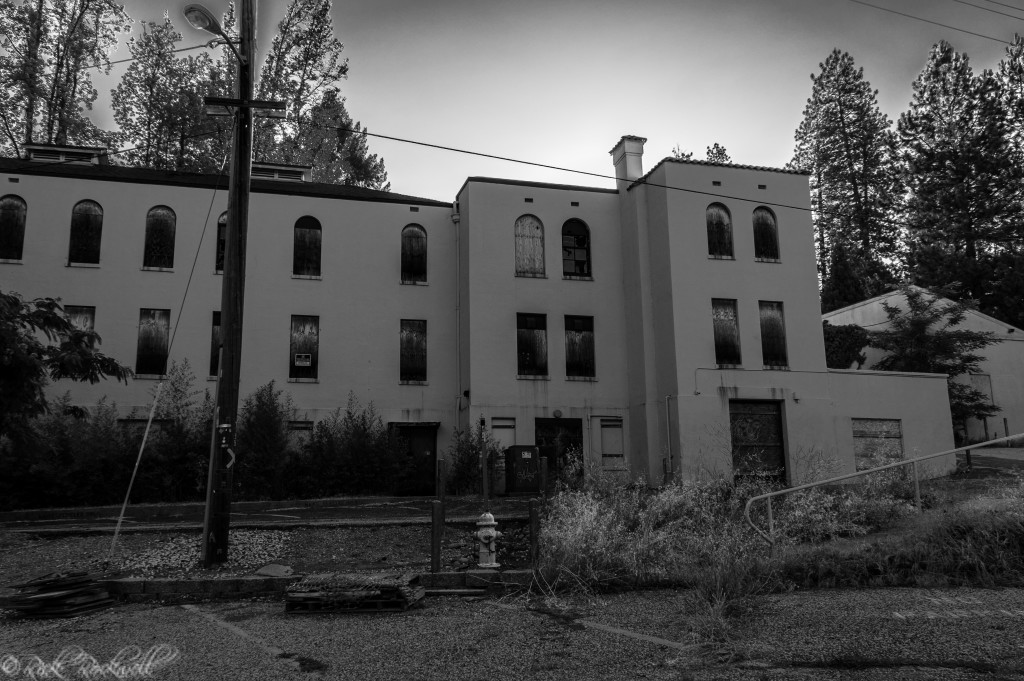 Nevada County Hospital
The first hospital was reportedly established in 1855 according to the American Medical Directory, Volume 2, by the American Medical Association, copyright 1909. It was originally located in a rented building in the heart of town. It was also in close proximity to many residences, which led to a growing number of complaints and grievances.
So, in 1860, Supervisors decided to move the hospital roughly ¾ of a mile to the northeast outskirts of town, according to the 1867 book titled Bean's History and Directory of Nevada County, Ca.
The new hospital cost roughly $2,600 for the acreage, construction, digging, fencing and other expenses.
A few years later, a two story wing was added at a cost of $800. The main building was 70×30 feet. The kitchen and dining room was 40×30 feet and the wing was 20×30 feet.
The hospital would undergo another addition around 1880 due to an increase in need and patients. According to the State's Biennial Report of 1884, from 1881 through 1883, a total of 235 patients were admitted with a 15% death rate (43 deaths).
The Hospital in the 20th Century
By the early 1900's, the hospital continued to grow as did the County. The State Board of Charities and Corrections Vol.5 of 1912, painted the following picture of the hospital:
"The building is a two-story frame structure, containing four wards for men, one private ward for pay patients, and three wards for women…. No provision is made for the care of insane patients but contagious cases are kept isolated in a separate building."
"The light and ventilation are good and the buildings are heated by steam. Four toilets are provided, all in good condition. Four zinc bath tubs in fair condition are in use, three of which are in the main building and one in the woman's ward. Bathing is required once a week."
"For the most part, the appearance of rooms, corridors and wards was good. The condition of toilet rooms was not satisfactory."
The hospital would undergo another addition in the 1920's and was in continuous use until 1975, according to TheUnion.com.
In the 1980's, due to overcrowding in the county jail, low-risk inmates were housed in the main building of the retired hospital.
I have yet to ascertain when the complex was turned into the HEW building. Additionally, I'm still searching for the date when the Nevada County Behavioral Health Department moved to this facility. But, by the turn of the century, a tragic murder would change this region forever and go on to have legal ramifications throughout California.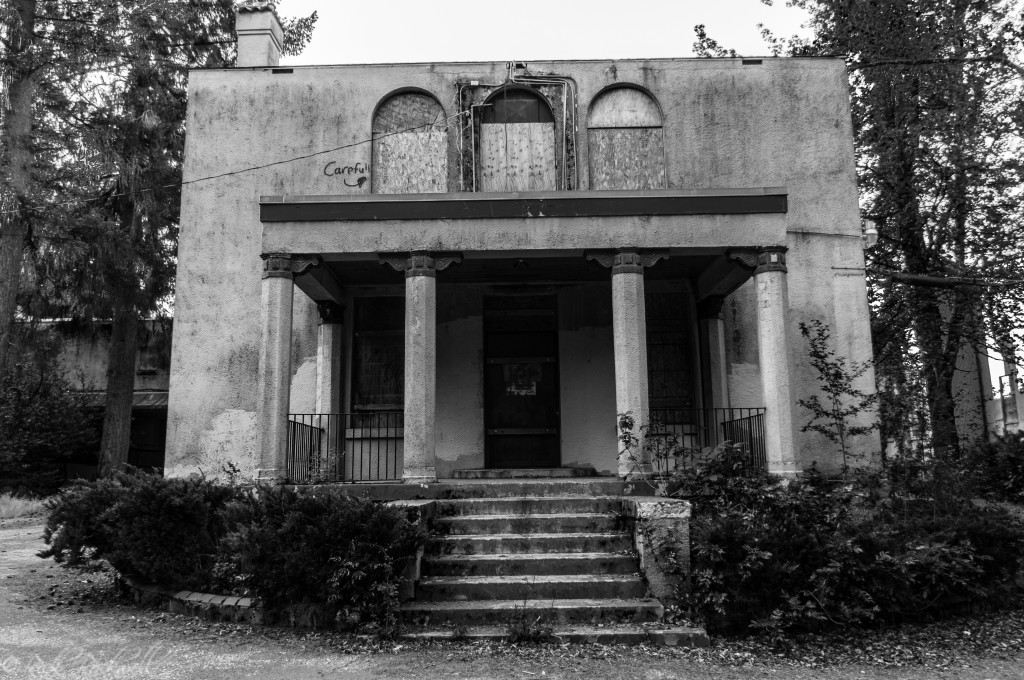 A Tragic Murder
In 2001, a mentally ill man who had previously received assistance at the HEW facility went in one day and shot three people, killing two of them. He allegedly became irate after he was unable to see his psychiatrist. This sick man, who I will not name, then proceeded to a restaurant and killed another person after reportedly believing he was being poisoned by the establishment.
Laura's Law
19-year old Laura Wilcox was one of the individuals shot and killed at the HEW building. Her family would go on to fight for legal changes to the system regarding mentally ill individuals. In 2003, Laura's Law took effect – granting counties and judges the ability to court order outpatient treatment for mentally ill individuals who met a specific criteria. You can read more about this criteria and Laura's Law by clicking here.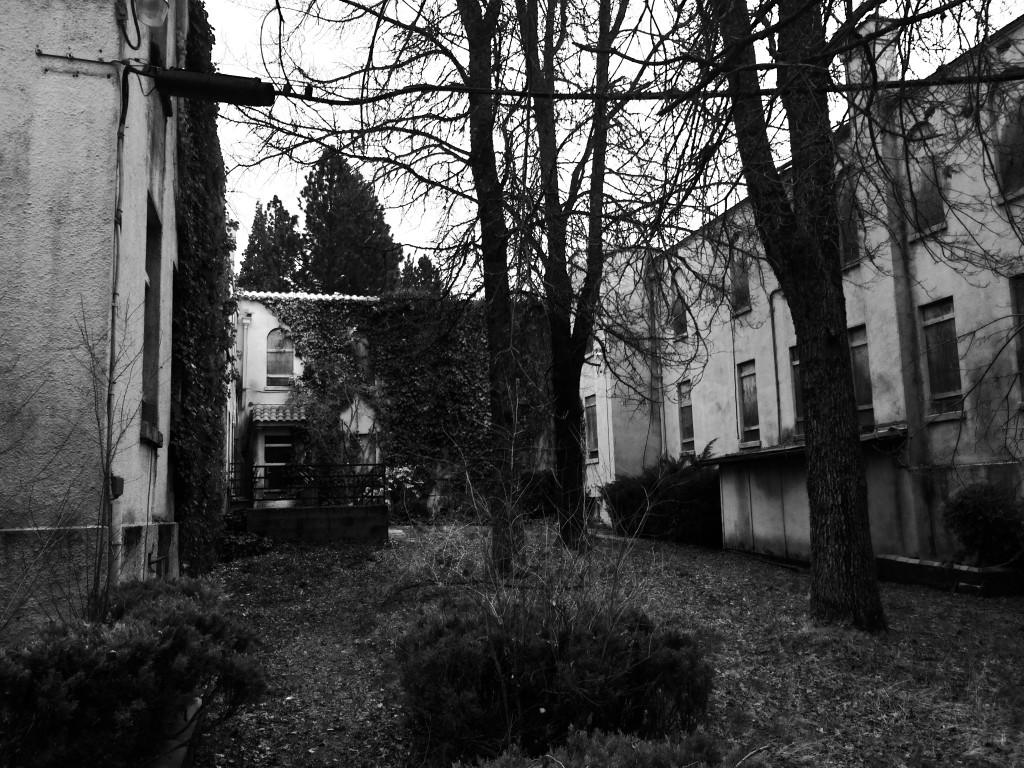 Future Plans for this Abandoned Mental Health Facility
In 2007, the County hired an agency to assess the HEW building and make recommendations. The report, which cost roughly $97,000, stated that it would cost $2.25 million to demolish this complex or $13.8 million to renovate the facility. Both numbers were out of the County's budget.
In 2011, the County sold the HEW building to Litchfield Construction for $95,000, which was less than what the County paid to have the place assessed in 2007.
Initially, the new ownership proposed the creation of 200 residential units. Unfortunately, zoning laws hampered that plan. A modification was made to reduce the residential units down to about three dozen. Sadly, the real estate market thwarted this plan.
So, now, the building sits in limbo with an unclear future and has caused a great deal of stress within the community. It's once beloved history of being the region's main hospital has been forgotten due to the tragic killings in 2001.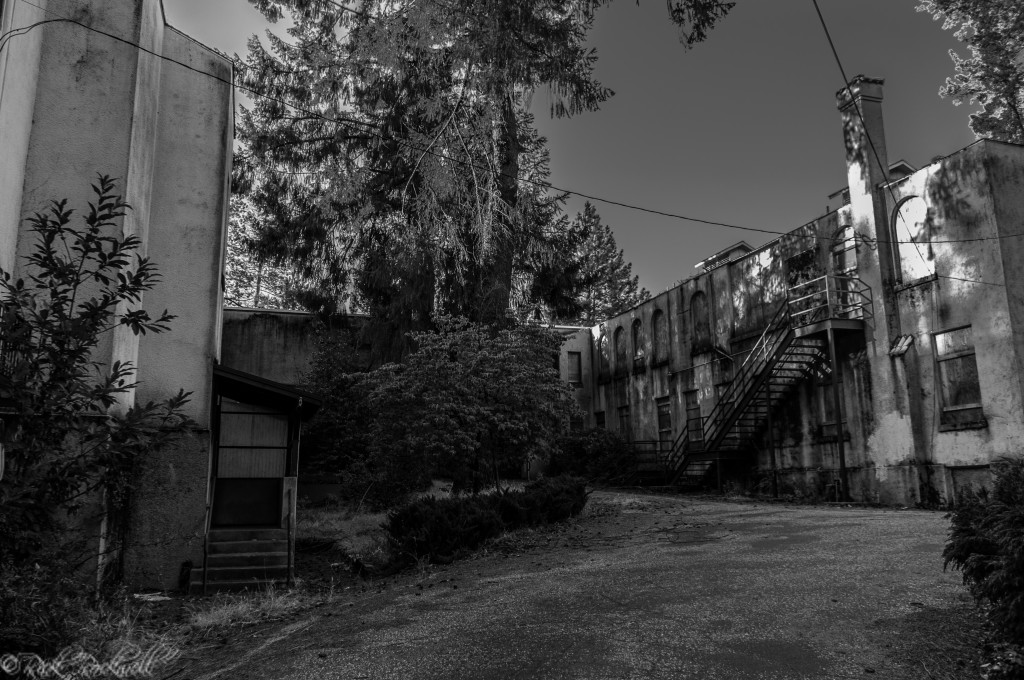 My Experience at the HEW
I've been to this site on a few occasions. The first time was by accident. I had initially set out to photograph some of Nevada City's historic churches and cemetery. As I was heading over to the cemetery, I somehow got off course and came face-to-face with this structure.
My first impression upon seeing the HEW building was similar to what one would see when driving past a grisly car accident. It takes your breath away, fills your mind with all sorts of grim thoughts, and for some primordial reason you can't stop staring.
I had no idea what this building was or where I even was. It was so huge that I didn't even know where to begin exploring. All I knew was that this structure had a menacing presence as if it was warning you not to enter.
I decided to pull around to the back of the facility and park. I will admit, I hesitated before getting out and exploring the grounds.
Walking through the back of the facility took me down some stairs, through a long dark hallway and out into a grassy area. With every step through the hallway, I was just waiting for something to jump out at me.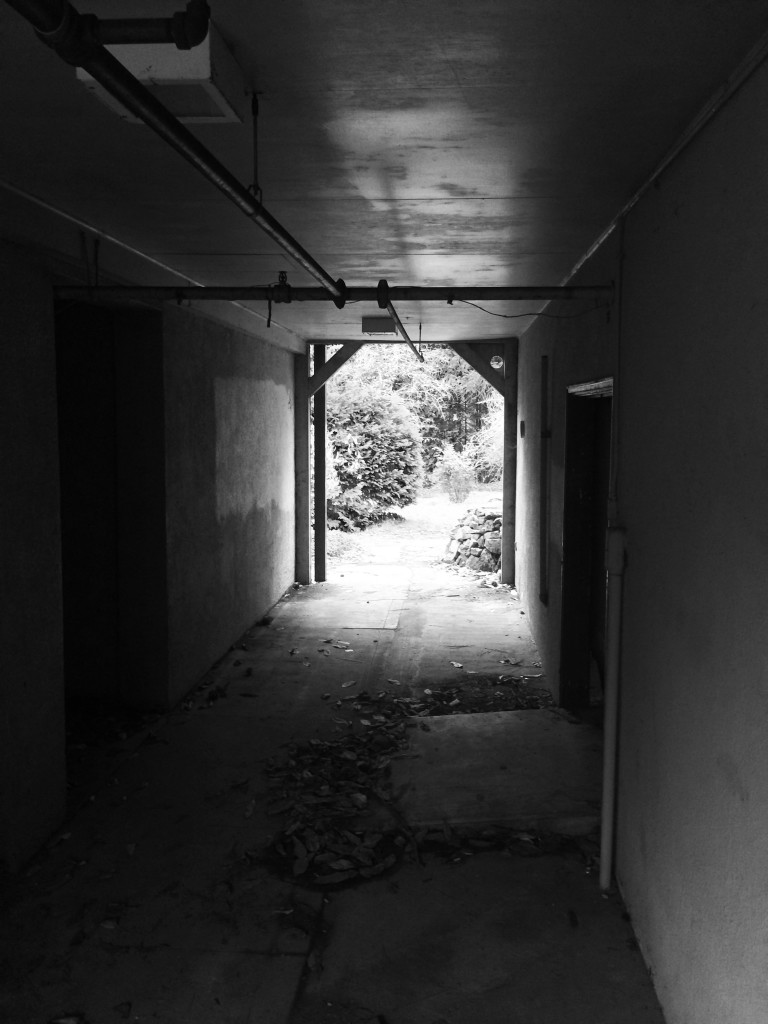 After making it through the hallway, I saw two makeshift graves. This caused me to pause for a moment and rethink my strategy. Instead of continuing around to the front of the building, I decided to retrace my steps, go to my car and drive around front. Which meant another stroll through the hallway perfect for a horror film.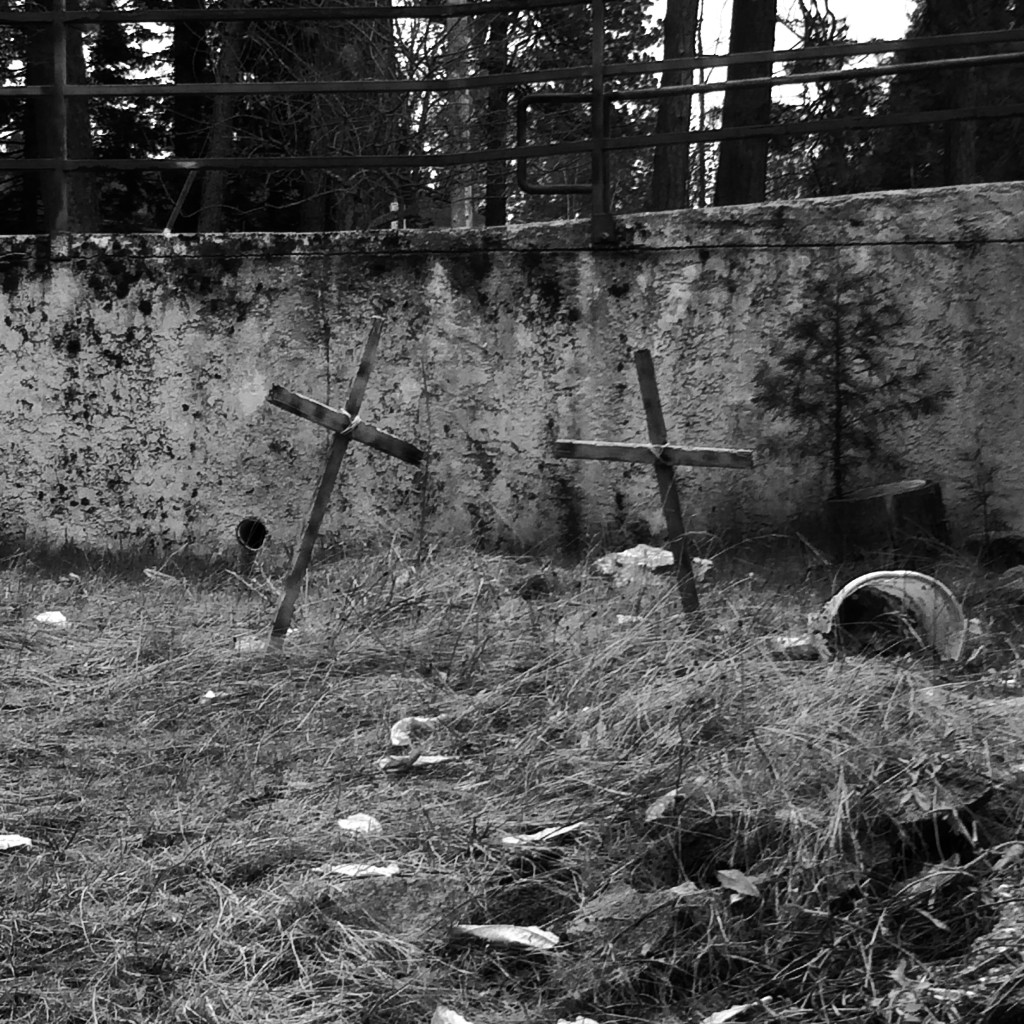 Up to this point, I couldn't shake these feelings of despair and craziness. I turned to the person I was with and said that I'm not sure what happened here, but there was some kind of crazy here. Not an X-Games crazy but a mentally insane kind of crazy. Despite these soul draining vibes that I was getting, I had to keep exploring the complex.
For those of you that know me, you know that I have been a staunch skeptic towards haunted places. However, this was the first time that my skepticism was challenged. I couldn't help but to open up to the possibility of something more than just a feeling.
After returning to the front of the facility, I walked up the stairs to the front door. Like all the others that I had already checked, this door was also locked. So, I took out my iPhone and shined the flashlight app into a hole to see inside. Within a few seconds, something large moved right in front of the light. It cast an adult sized shadow. I jumped back and threw a few air punches. Thankfully, I didn't fall down the stairs. As I write this article, I'm still not sure what I saw in there.
After that heart pumping experience, I continued to explore around the complex. I compared this portion of my exploration to the opening scenes of the first episode of The Walking Dead.  It was eerily quiet and yet the HEW building seemed to speak loudly – telling us to leave.
I never forgot this place. It left an impression on me. As I researched it more, and read comments from other people who claimed to have had haunted encounters there, I knew I would have to go back again.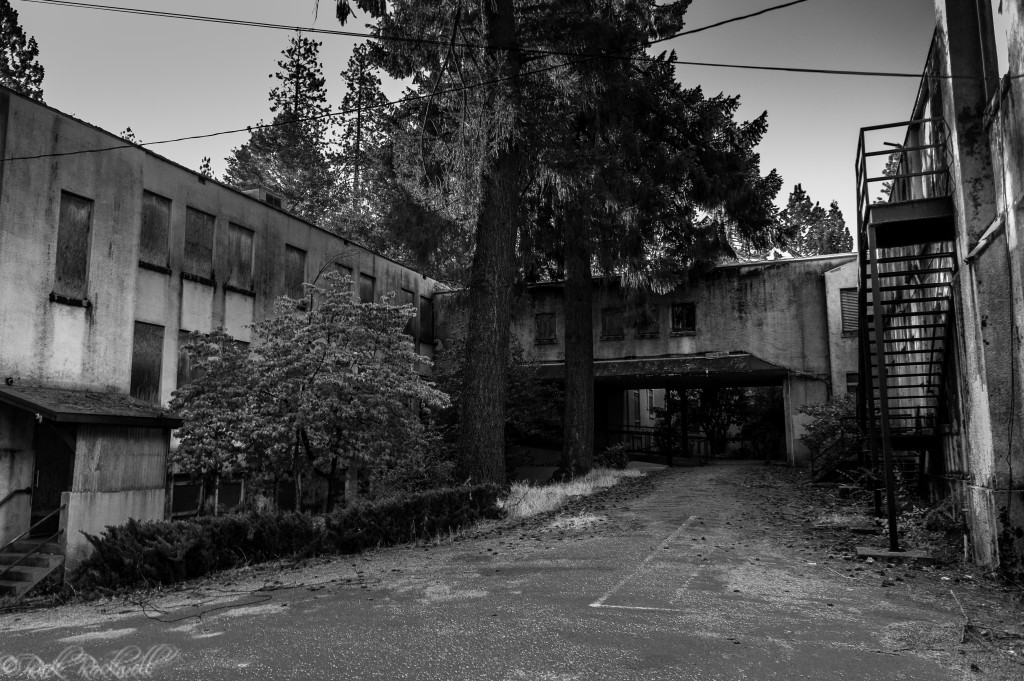 My Second Visit
About 15 months later, I finally made a trip back to this facility. This time, I went by myself. It was an early morning and the skies were overcast. The HEW building gave me a gloomy welcome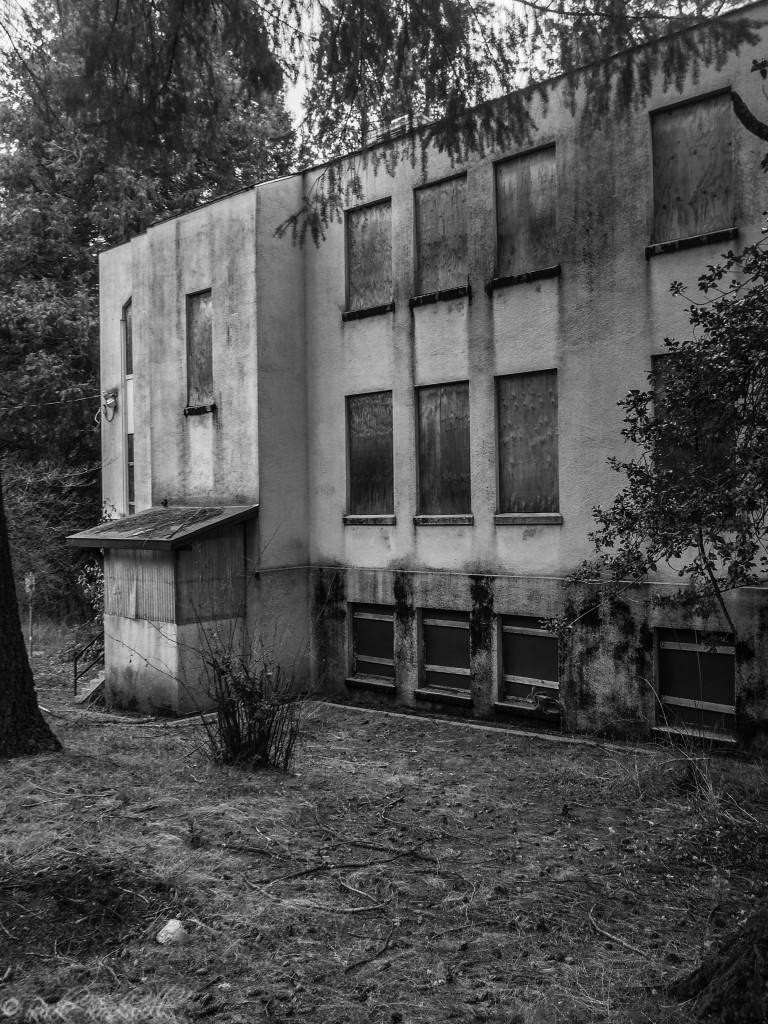 upon my arrival. I noticed right away that there was an increase in graffiti which really detracts from the structure's presence. There seemed to be more damage to the place as well. Additionally, there was an increase in mold and some toxic looking water running off exterior walls. All of the doors were still locked, which was probably a good thing. Who knows what would've happened if I could actually get inside.
I went around back and saw that the two makeshift graves were gone. This place seemed to be even more desperate to be torn down than ever before.
Knowing the history of this place made me feel sad for it and the community. I didn't feel any spooky or haunted vibes on this visit. I was actually hoping for a haunted or paranormal vibe. Since my first visit, I have explored other haunted locations like The Preston Castle and Silver City.
Instead, I felt depression and defeat, as if the complex knew that its time was coming to an end.
Final Words
The HEW Building, and former site of the Nevada County Hospital, is definitely a place that will solicit emotions and spark imaginations. There is a haunted element to its appearance and a tragic history that will surely make for a memorable exploration. I can only guess how active this place is around Halloween as it is the perfect backdrop for a spooky experience.
However, let's not forget that there were two heartbreaking murders that took place here and that this is private property now.
If you have been to the HEW building, please share your experiences via the comments section or by contacting me. If you know of any interesting historical stories about the Nevada County Hospital that once stood here, please contact me.