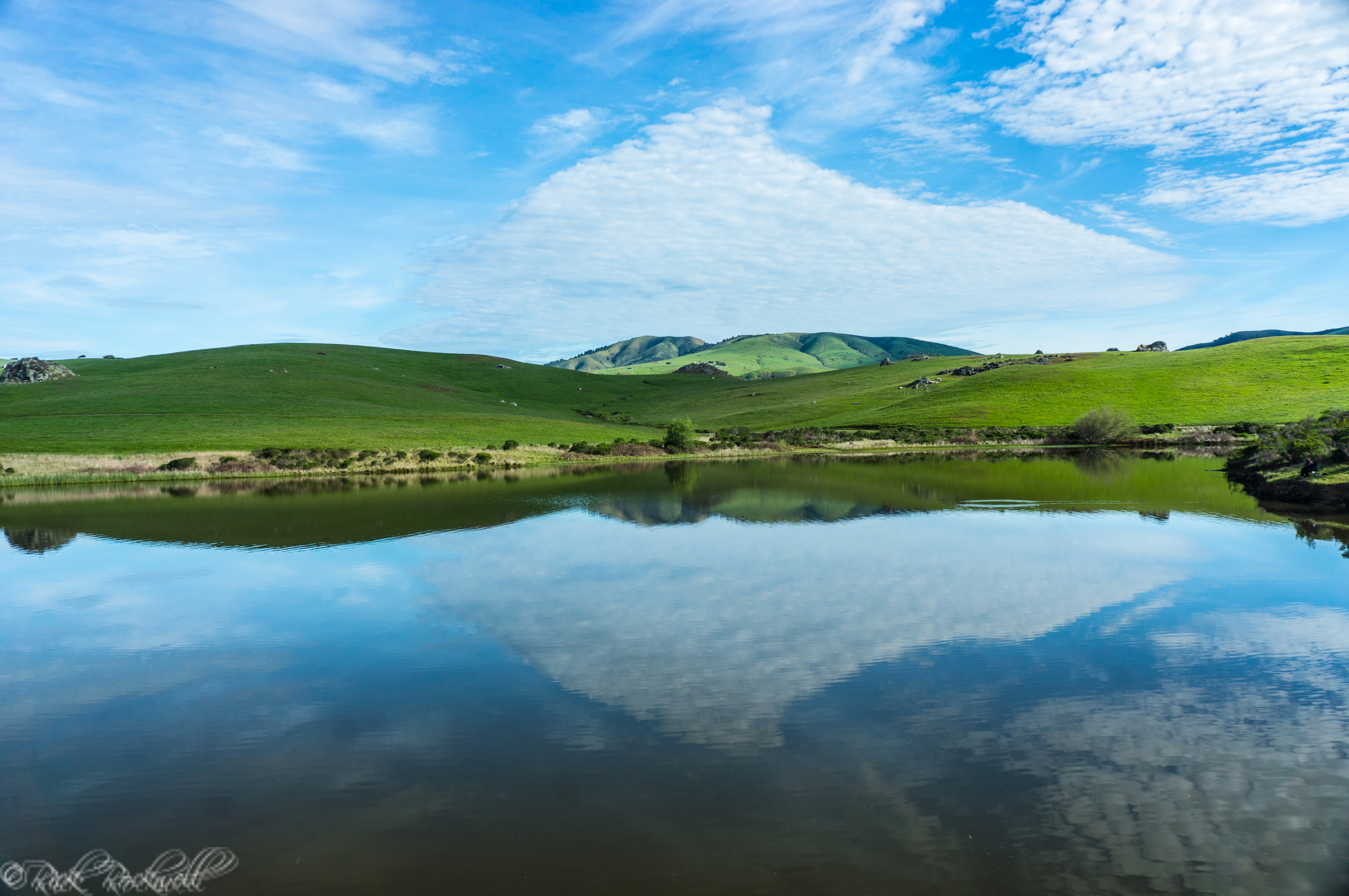 (Last Updated On: March 19, 2015)
This reservoir covers roughly 845 acres and was created in 1961 after the Seeger Dam was built on the Nicasio Creek.
Activities
There are trails that loop around the reservoir for hiking and biking. Additionally, fishing is a popular pastime with stories of monster catfish. I would also suggest a nice afternoon picnic during the Spring. There are no fees to park here.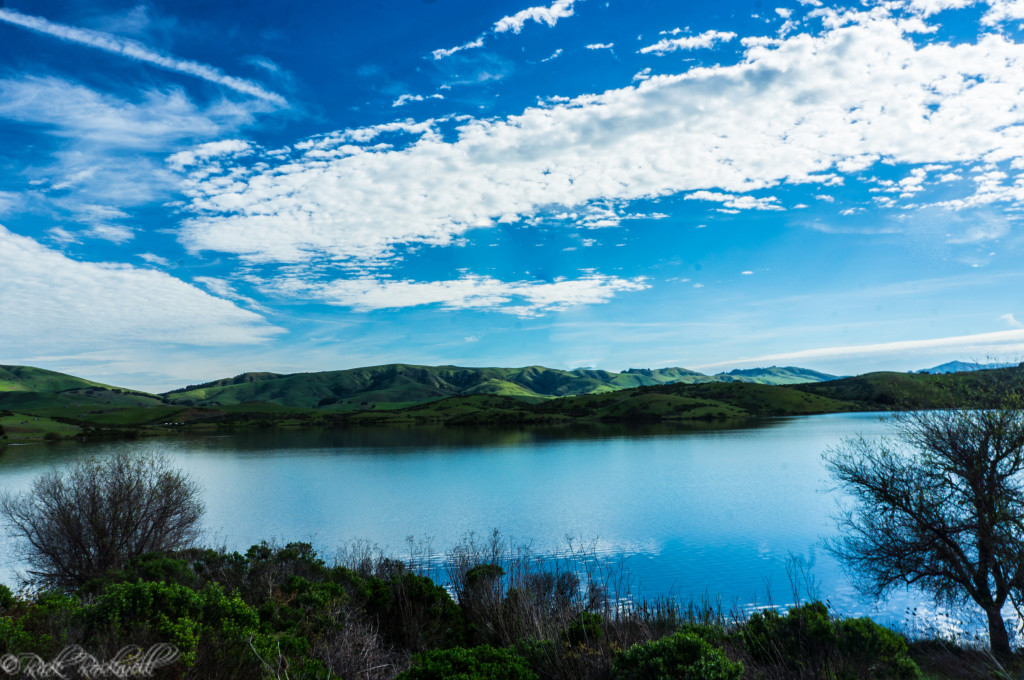 Seasonal Destination
With California's drought problems, the best time to see this reservoir is in the Spring. I visited this region in mid-March and it was a beautiful sight. In fact, it was a pleasant surprise. My kids and I were traveling from Novato to Point Reyes National Seashore and we initially did not have this reservoir on our itinerary. Needless to say, as we were driving by, the views along Point Reyes – Petaluma Road were stunning.
The hills were ripe with green grass and the water was a charming blue. Depending on the time of day, the water provides an amazing reflection of the sky and the hills. For us, it was around 10am and the reflections were perfect.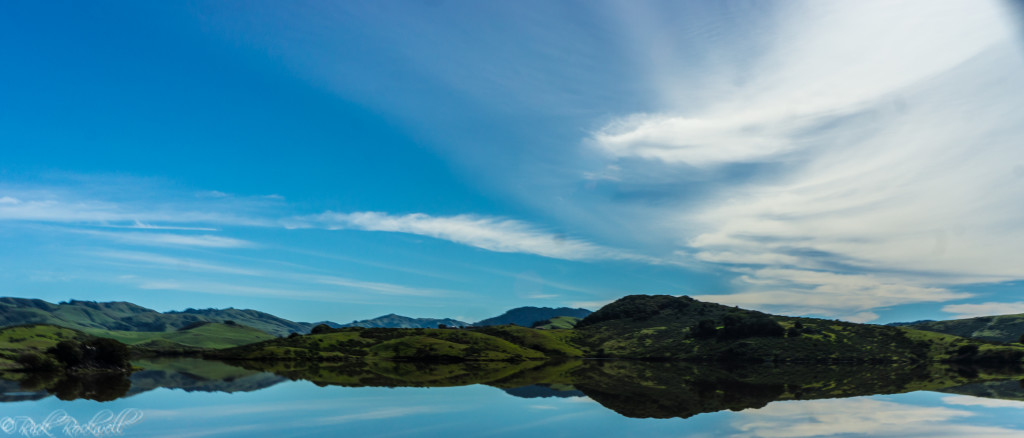 The entire area is visually appealing during the Spring. For many Californians, green hills are not a common sight. So, when seeing them, one can't help but feel that it's a joyous occasion. Add a stunning looking springtime reservoir, and you have a picturesque landscape that rivals something you see from the Sound of Music.
If in the region, or looking for a beautiful Sunday drive, make this a must see destination during the Spring.
Directions
From Sacramento – Take Highway 80 East to Vallejo. Hop on Highway 37 West toward Novato. Exit on Atherton Ave and drive 3.2 miles onto San Marin Drive. Head another 2.7 miles before making a right onto Novato Blvd. Go 6.3 miles, passing Stafford Lake on the left side, and make a left onto Point Reyes-Petaluma Road. Head 4.1 miles and Nicasio Reservoir will be on your left side.
From San Francisco – Head up Highway 101 North and exit on Lucas Valley Road. Turn left on LVR and head 10.3 miles to Nicasio Valley Road. Follow this road for 3.5 miles and the reservoir will appear on your left. You can make a left onto Point Reyes-Petaluma Road and pull into the dirt parking area.