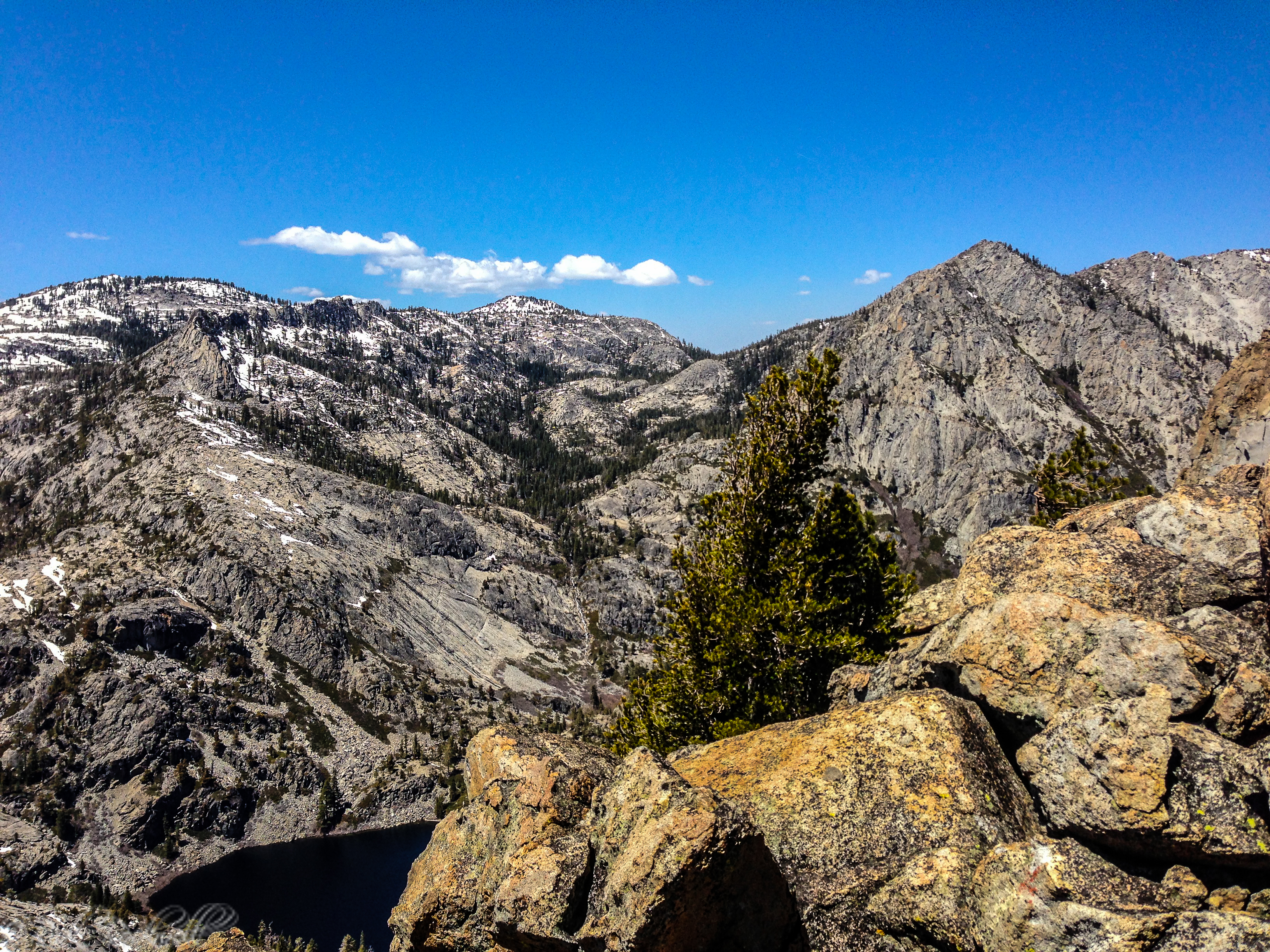 (Last Updated On: March 8, 2015)
However, since Desolation Wilderness is filled with lakes, mountain peaks, changing weather and wildlife, it can also be a dangerous place for those who are inexperienced. The following is a list to better prepare you for your next Desolation Wilderness adventure:
Plan Ahead – The best thing to do is to plan for your hike. Make sure you know the trail, the major landmarks and about how long an average hike will take. Even if you are a skilled hiker, it's better to be safe and plan ahead.
Let People Know – I typically hike in Desolation Wilderness by myself. But, I always let people know where I'm going and when I plan on coming back. So, just in case anything happens to me, my family can be prepared to provide Rangers my itinerary.
Get Your Permit – Never hike in Desolation Wilderness without filling out your permit. For day hikers, permits are free. You can fill out a permit at the trailheads. You can pick up permits at ranger stations or fill out overnight ones online. The permits list your information, where you are going and allow rangers to know where you are hiking. Check out what the USDA has to say about permits.

Get There Early – Most of the trailheads have limited parking spots. They fill up quickly during the peak season. I typically try to get there by 7:30 am at the latest. Also, trailheads have fees. So make sure you bring cash to pay the $5 parking fee.
For a list of Desolation Wilderness trailheads, click here.
Extra Food and Water – Always bring extra food and water. In fact, on day hikes, I typically bring enough food and water to last me 24 hours to 36 hours. Do not drink the lake water without a purification system like a filtration bottle or a pump strainer.
Navigation – Bring a map, compass or GPS device to help you on your hike. It's easy to get lost on a trail especially when the path fades or there's inclement weather. You can obtain Topographic maps online or at a ranger station. Also, don't rely on your iPhone to be your compass or GPS device. You may have limited reception in this region.
Extra Clothing – Always pack extra clothing regardless of the season. The weather can change quickly, especially at elevations of nearly 10,000 feet. Additionally, bring something to cover your head. Since I'm bald, I always bring a hat. Bring gloves for the winter, a coat for the cool weather, and other non-cotton items to change into just in case you get wet.
First Aid – Bring a first aid kit whenever hiking in Desolation Wilderness. Make sure your kit has a wide range of products that treat common injuries like: medication, bandages, and burn ointment.

Flashlight – You never know when something may go wrong and you are still hiking when darkness arrives.  Always bring a flashlight and extra batteries. I also carry glow sticks because they are easy to pack.
Sunscreen – Many of the trails take you to mountain peaks and expose you to the sun for hours on end. Sunblock will help to prevent severe sun burns.
Bug Spray – You will be surprised at how many people forget to bring bug spray. I take a can wherever I go. A lot of these trails take you through forests and lakes. These are breeding grounds for legions of mosquitoes and other bugs.

Fire – Make sure the fire starting items are in waterproof containers. The official USDA site says that campfires are prohibited. However, in an emergency, a small campfire could make the difference in surviving when lost.
Shelter – Even when you aren't camping, bring at least a poncho to protect you from the elements. Rain, snow, or an unexpected overnight outing will be more bearable if you have a poncho.
Ignore The Cairns – Although they can be useful at times, unless you are a skilled hiker, just ignore the cairns. You can't be 100% sure that they are accurate. Use your map, compass, landmarks and stay on the trail instead of using the cairns.
Check out more of my Desolation Wilderness adventures.