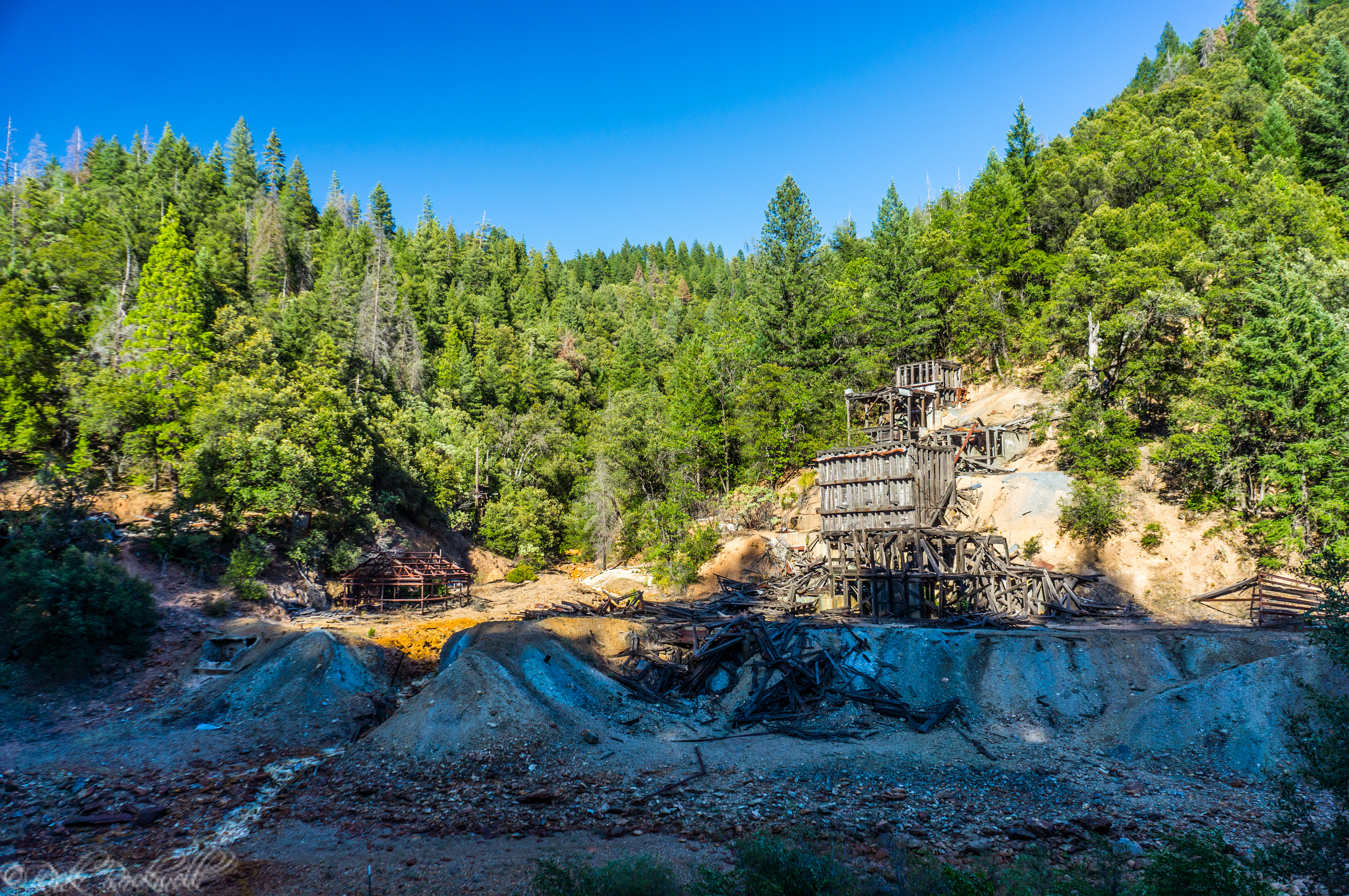 (Last Updated On: April 11, 2015)
Located in the town of Ingot, less than 20 miles east of Redding along Highway 299, are the remains of an abandoned copper mine called the Afterthought Mine. What was once one of Shasta County's most prosperous copper mines, is now nothing more than a dilapidated structure and a fleeting memory of a once thriving era.
The Mine's History
In 1862, the Copper Hill claim was staked. However, the claimed remained mostly unused until around 1873 when H.M. Peck purchased it. In 1875, Peck and his workers discovered copper ore in an adjoining land. The stake was claimed and called Afterthought Mine.
The Afterthought Mine would pass on to different owners over the decades before finally closing in 1952. According to various sources, the mine produced over 158,500 tons of crude sulfide ore and was one of Shasta County's most successful copper mines.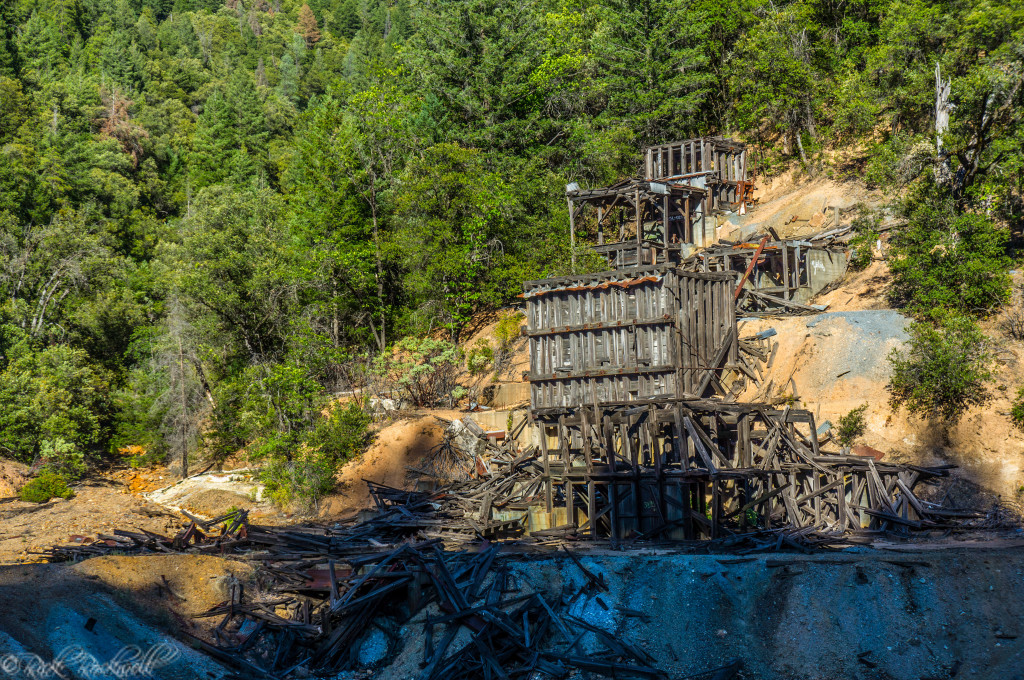 The Size
According to a 1953 report written by John P. Albers, The Afterthought Mine's workings totals 18,700 feet. 16,500 feet are drifts, crosscuts and stopes. The remaining 2,200 feet are raises and shafts.
Albers' report would go on to also state that the mine has a vertical distance of 720 feet and it extends over 2,900 feet into the hill.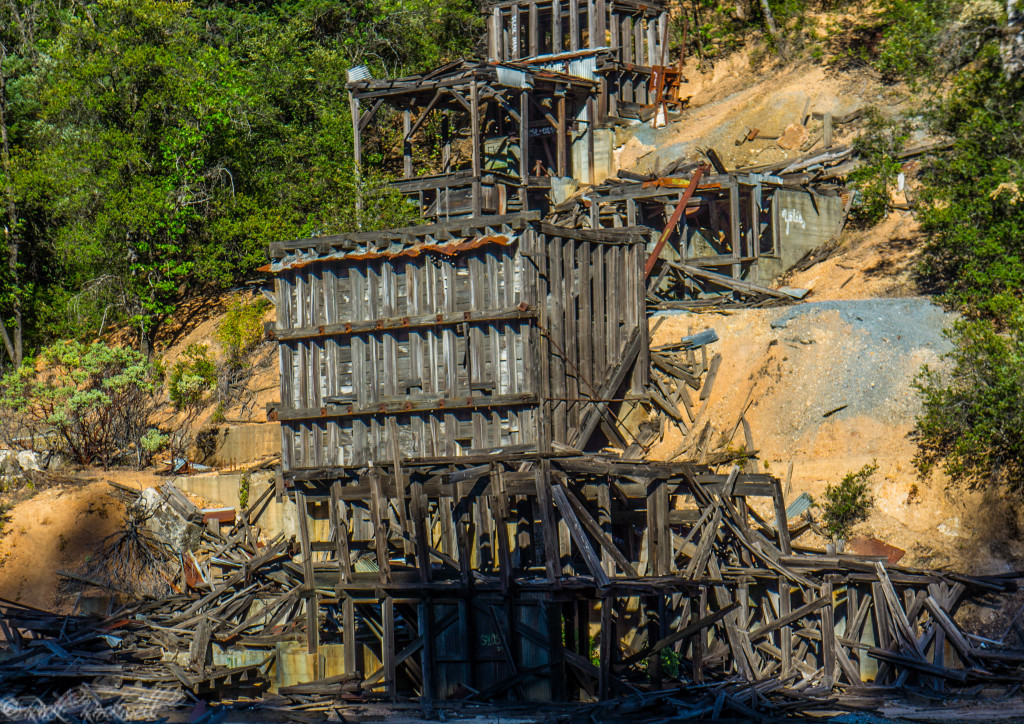 A Roadside Memory
Nowadays, the Afterthought Mine isn't a destination, but more of a roadside attraction for travelers. In fact, I only discovered this mine by accident. On my way from the amazing Burney Falls to Redding, I happened to catch this structure across the two lane highway and the creek. There's a pullout heading eastbound on Highway 299 almost directly in front of the mine.
From the road, you would have to walk down the banking, through the creek and up the other side. Or, you could just take the safer option and use your camera's zoom to take pictures.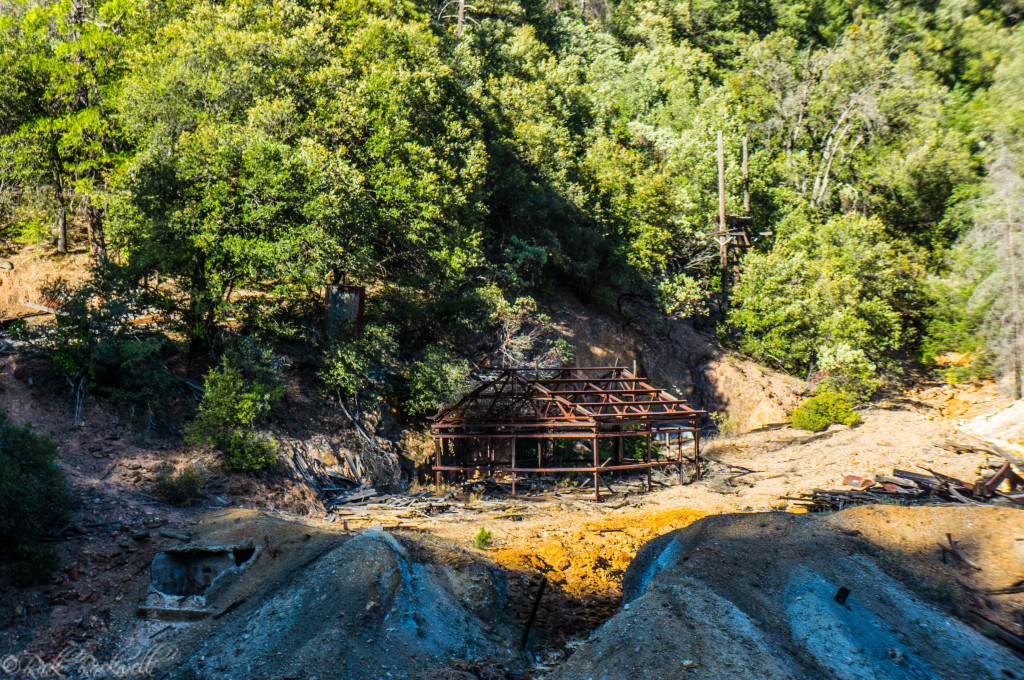 This mine sits on private property and is a haven for critters, snakes, tetanus, bodily injuries due to the deteriorating structures, and the potential of falling down a mine shaft. According to a Redding.com article, the remains include part of the stamp mill, houses, mine outbuildings and the smelter.
If you are out this way, it's worth a quick stop for photos. But, I don't recommend exploring the property any further. Check out some of the other abandoned places on my blog for safer explorations.
Directions from Sacramento
Take I5 north to Redding. Once in Redding, hop on Highway 299 East to Ingot. It's roughly 17 miles from Redding. Look for the Ingot sign and the mine is on the right side of the highway.