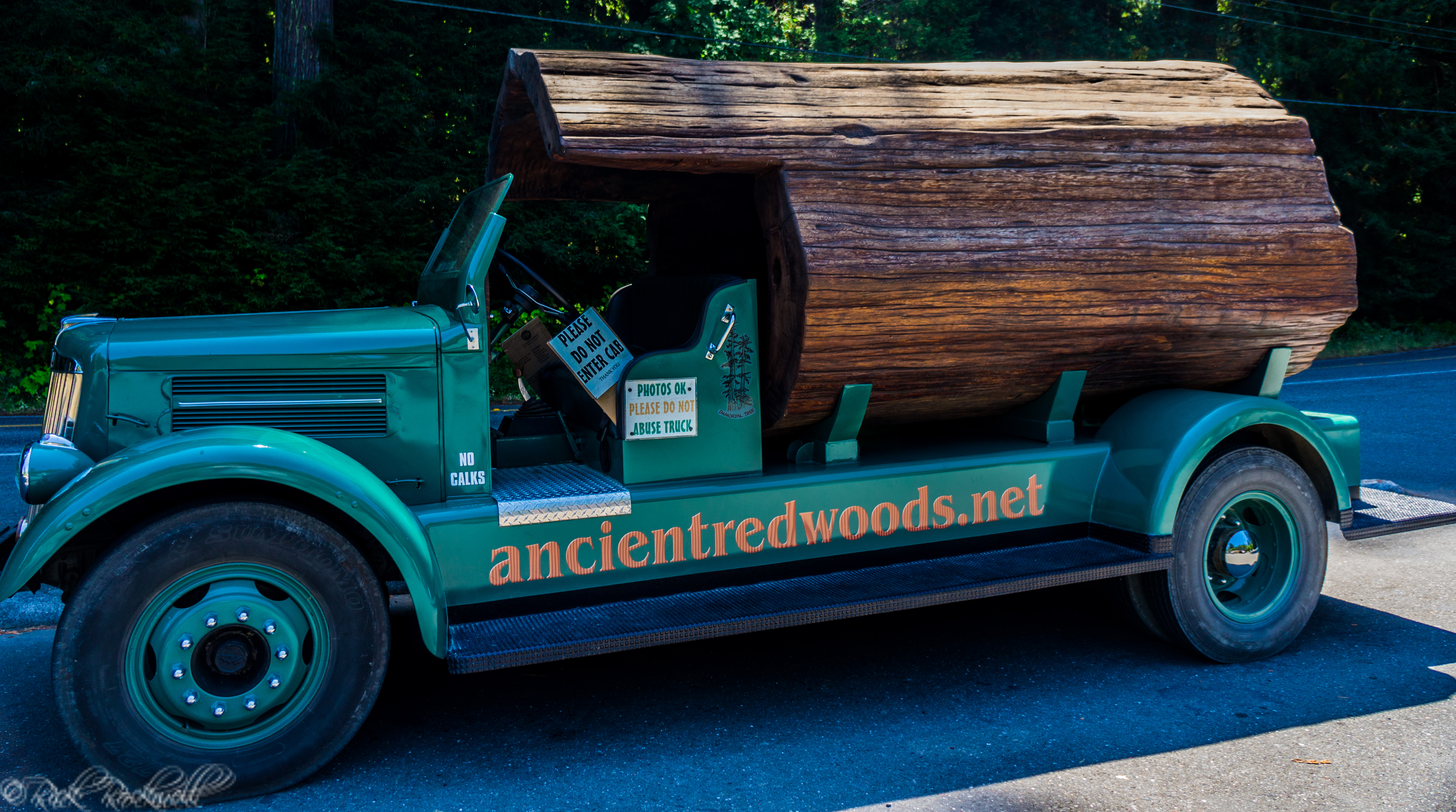 (Last Updated On: June 11, 2015)
From Memorial Day through Labor Day, visitors to the Avenue of The Giants can see this roadside attraction parked in front of the "Burl n' Drift" shop and possibly climb inside depending on time of day and supervision. Affectionately known as the Hollow Log Truck, this vehicle's mission is to bring awareness and visitors to the Immortal Tree and Ancient Redwoods RV Park.
Type of Truck
This truck was originally a 1945 White Fire Engine before being modified in 2007. White Motor Company was an American automobile company founded by Thomas H. White and his son Rollin White. The duo's ingenuity and forward thinking led them to eventually creating their first automobile in October 1900. Additionally, they also produced bikes, sewing machines and roller skates.
The company stopped producing cars by the early 20's and shifted their focus to producing trucks. Eventually, they became one of the premiere truck manufacturers in the United States. White's peak of popularity was during the late 1940's when this Hollow Log Truck was made.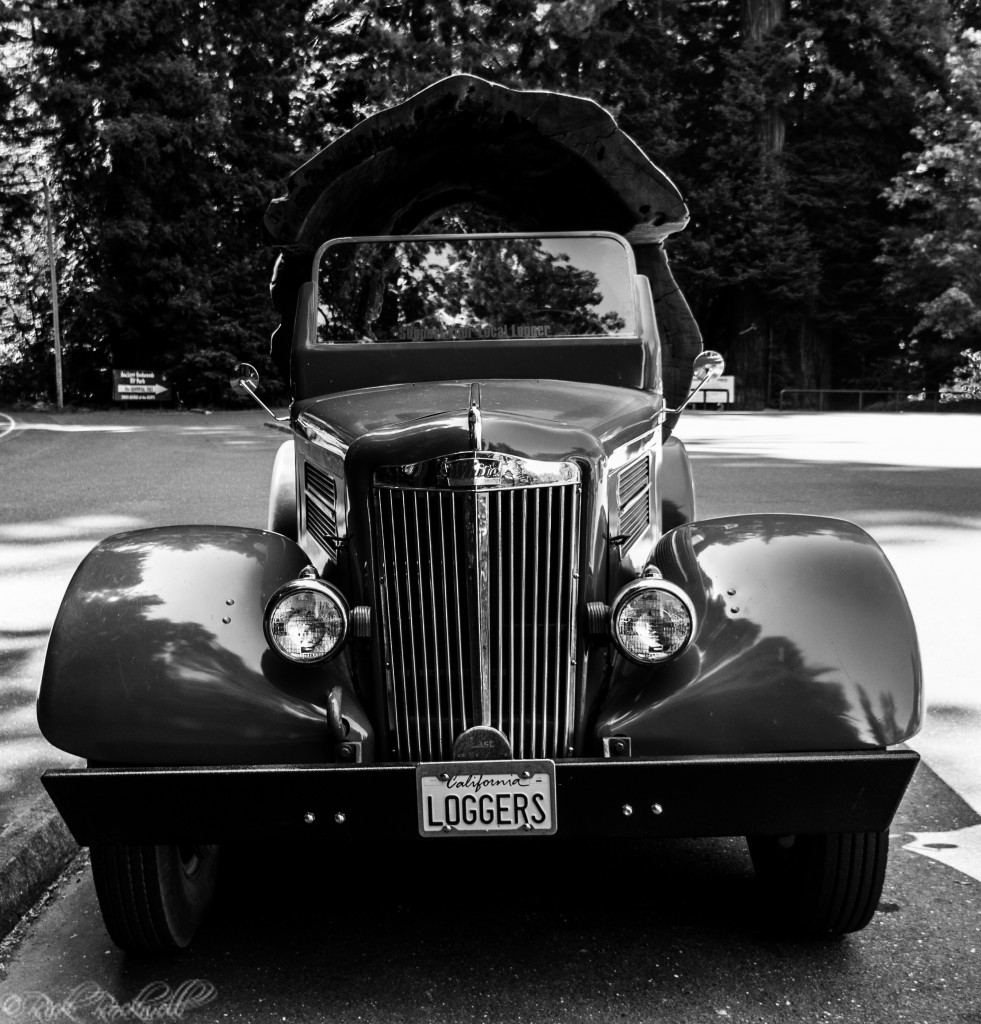 The Log
The log is from a giant Redwood tree and is believed to be about 1,000 years old. It was hollowed out over time and eventually placed on the truck in 2007. The log is actually more impressive in person than in pictures. It makes this vehicle truly unique, and a nice little roadside attraction while passing through one of California's must see destinations – The Avenue of The Giants.
The Immortal Tree
This tree has seen a great deal of disaster and has overcome it all. At roughly 1000 years old, The Immortal Tree has survived massive flooding, fire, lightning strike which took off a portion of the top, and was almost chopped down by loggers at one point. You can see all of these scars on this tree when visiting in person.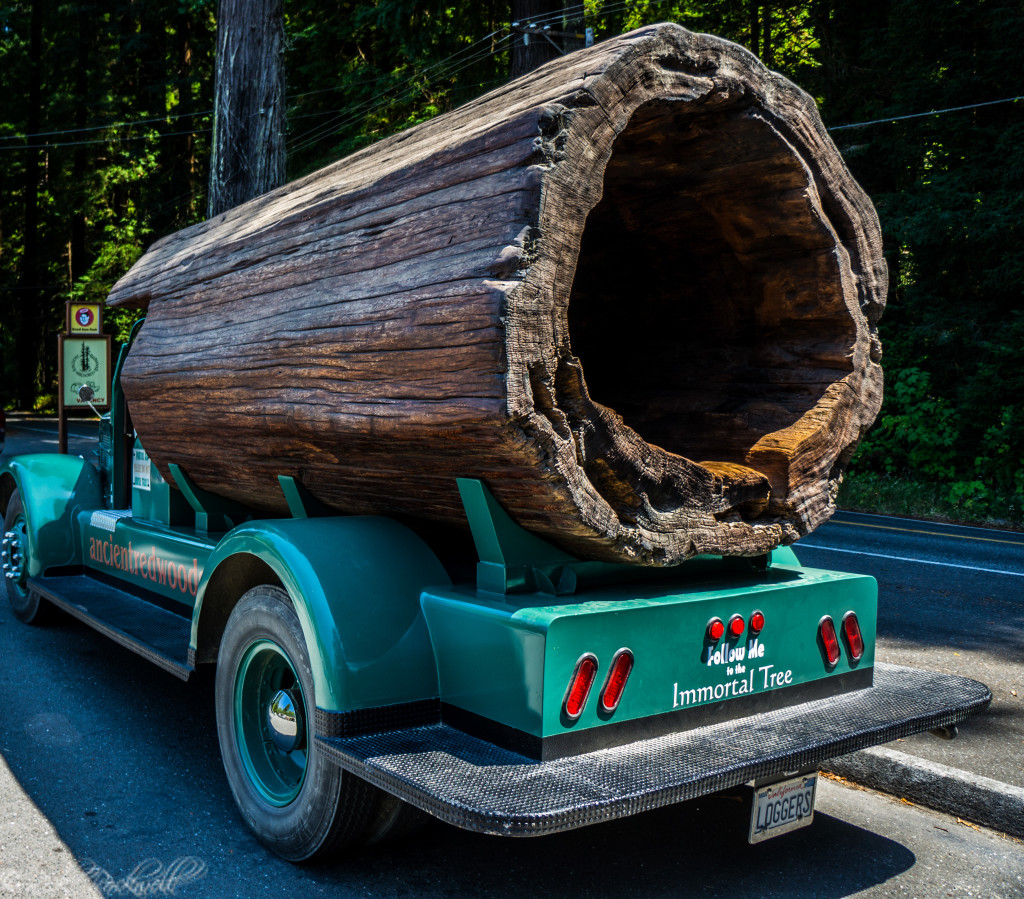 Location and Directions
The "Burl n' Drift" shop is located 1.7 miles north of Redcrest at the Ancient Redwoods RV Park. From the Bay Area, take 101 North toward Garberville and keep an eye out for signs to Avenue of The Giants. Hop on Highway 254 which is the Avenue of The Giants and take this road for 30 miles through the iconic Redwoods.