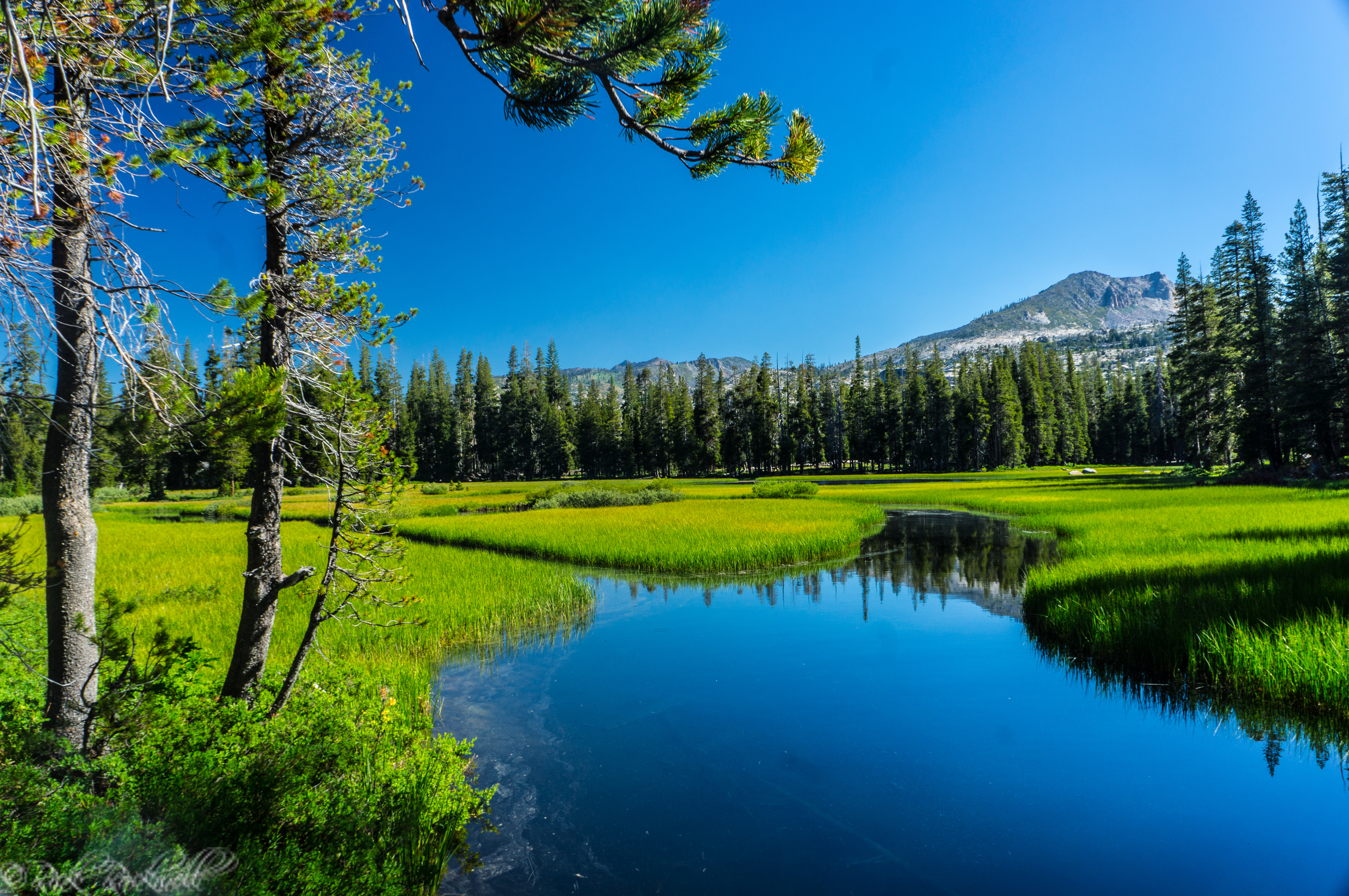 (Last Updated On: September 14, 2016)
The Twin Lakes trail is located in Desolation Wilderness on the northern side of Wrights Lake in El Dorado County. This trail is a moderately strenuous one because it's all uphill from the trailhead to Twin Lakes. There is an elevation change of roughly 1300 feet and the trail can be difficult at times to follow.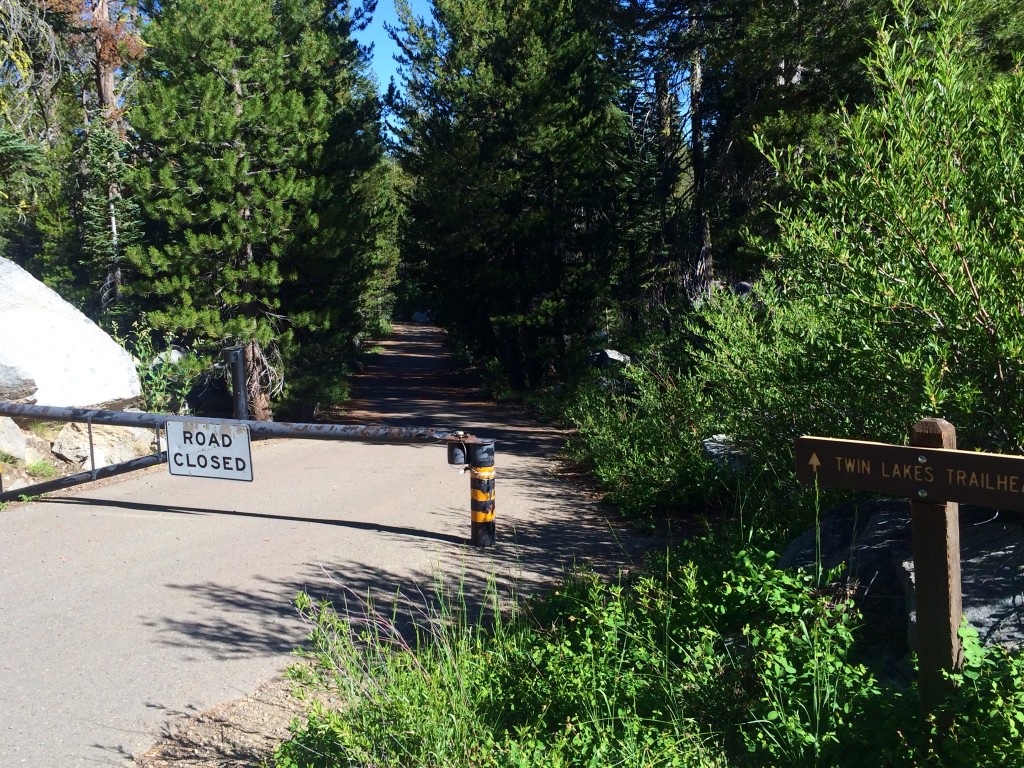 The Trailhead
The trailhead has the following amenities:
Bathroom
15-20 parking spots
Garbage dumpsters
Trail map display 1/4 mile from parking area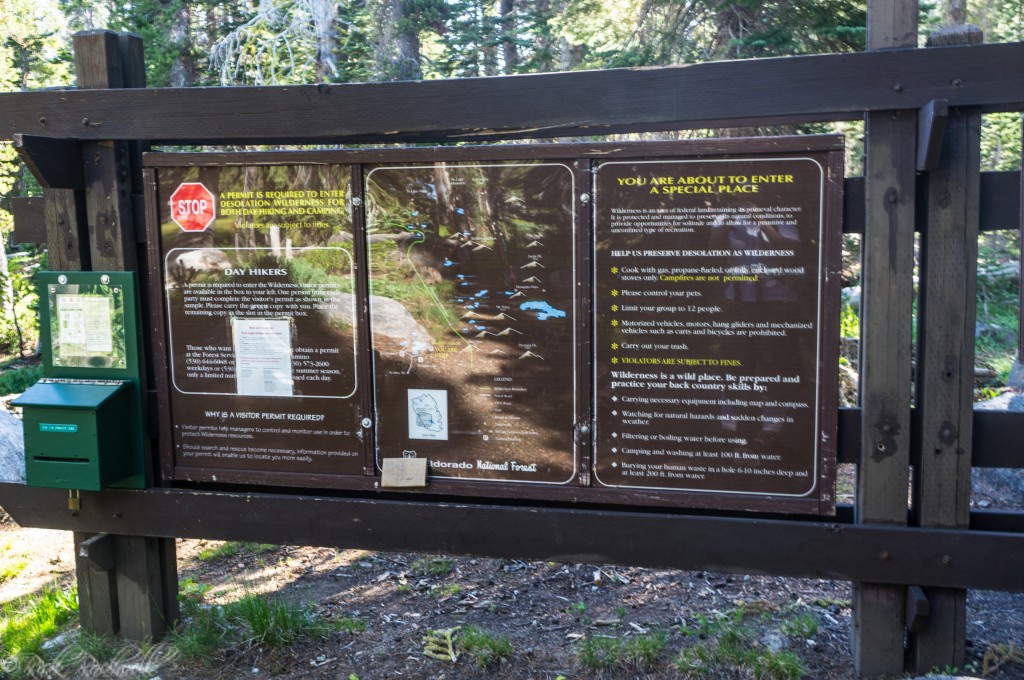 Hitting the Trail
Prior to this adventure, I completed the hike up Horsetail Falls and was excited to test my skills again with another  challenging exploration. By no means am I an advanced hiker, but I have definitely improved my hiking skills and conditioning over the last few years and I heard Twin Lakes Trail would be equally challenging and scenic. I studied this trail for a few days and was confident in my preparations.
However, most of the resources that I checked out failed to express the beauty of the initial portions of the Twin Lakes Trail.
The trail map display is located next to a stream that flows from Wrights Lake out into a large open meadow. At this location is a small bridge that crosses the stream. This bridge is known as Chappell Crossing, in honor of a dedicated teacher and ranger who spent many years teaching kids and families all about the area.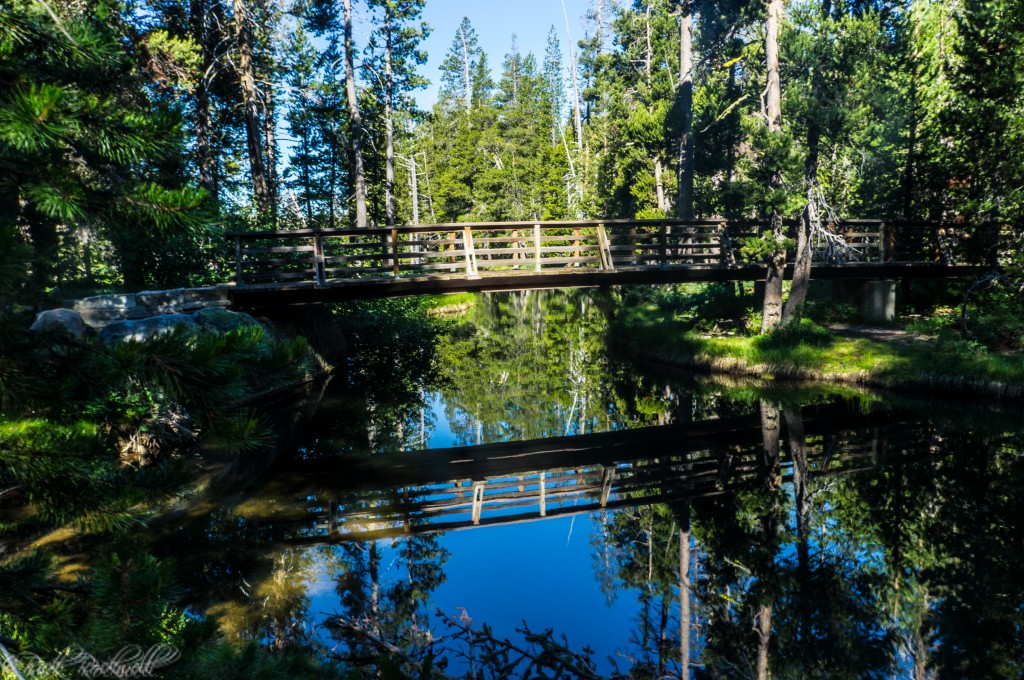 Depending on time of day and the season, this is a great spot for photos. However, this is also where there are swarms of mosquitoes. Make sure to bring bug spray.
After crossing the bridge you head out into an open area with views of a large meadow. Mountain peaks provide a sweet backdrop for the views. This is also a great place to take a picture.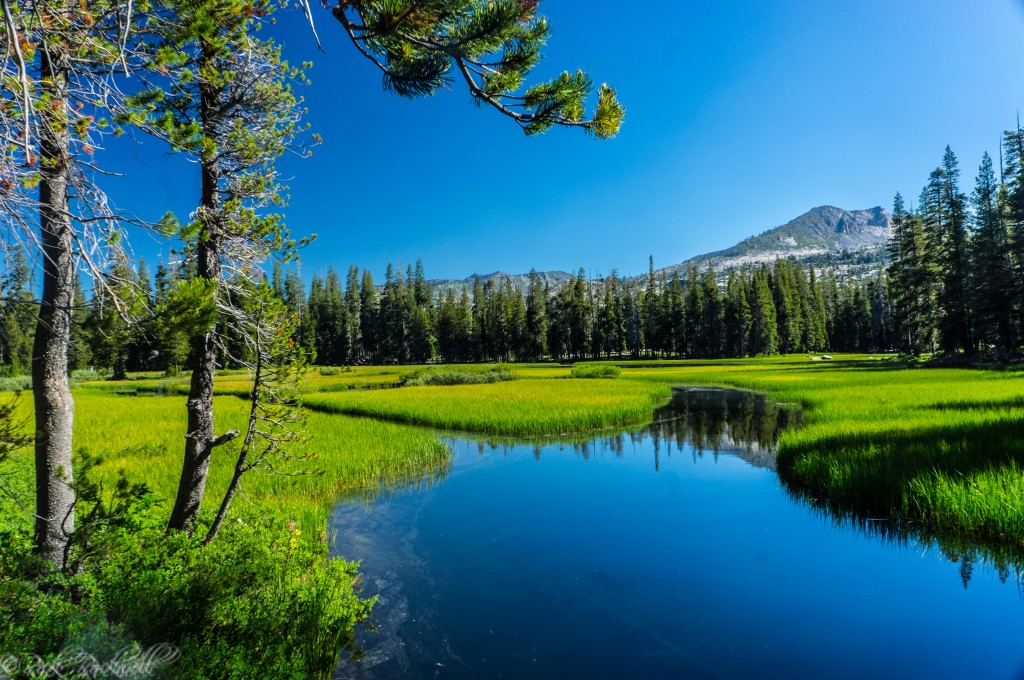 From this point onward, it's all uphill and a lot of work both physically and mentally. The physical part requires roughly 2.5 miles of hiking to Twin Lakes. The mental part requires you to use landmarks for guidance since the trail disappears at times. There are cairns to help guide you but they can't be exclusively relied upon. Make sure to keep the stream on your right side if you are heading to Twin Lakes and the mountains in front of you.
Desolation Wilderness
After about 20-30 minutes of hiking, you will come to a split at the entrance into Desolation Wilderness. You are required to have a permit which you can fill out at the trail map display. If you head to the right, it will take you to Grouse Lake, which is actually more strenuous than heading to the left toward Twin Lakes.
Past this point, you come out of the trees and across large slabs of granite. This is where it's easy to lose the trail. The cairns do help guide you, especially when using the landmarks as points of reference.
Along the way, you will see small pools of water that look inviting, a few small waterfalls and plenty of open land. This open land is where the sun beats down on you. Definitely bring sunscreen and plenty of water.
I got off trail a few times, which added to my overall distance and duration of the hike. However, I never felt lost because I had the landmarks to guide me. But, I did find a few more small watering holes that made for nice pictures. If you look back towards the direction you just came, you will see some spectacular views.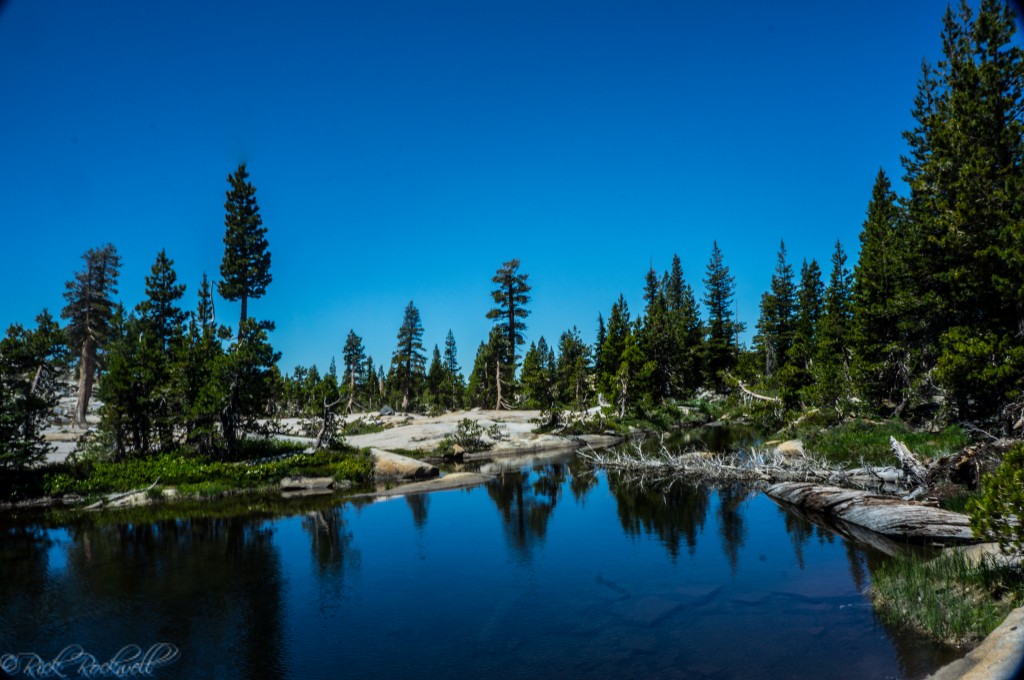 The further you travel over the granite slabs and rocky paths, you begin to wonder how much longer it's going to take. In fact, after at least an hour of hiking, it can be easy to want to stop and turn around. But, keep pressing onward because you are more than half way there.
I was getting a little bored with the hike because there wasn't much to see. And when I started questioning whether or not to continue,  lower Twin Lake peaked its head out from the rocks. Instead of heading over, I kept pressing on the trail and ended up at Boomerang Lake which is located north to northwest of Twin Lakes.
Check out my article on Boomerang Lake for more details and photos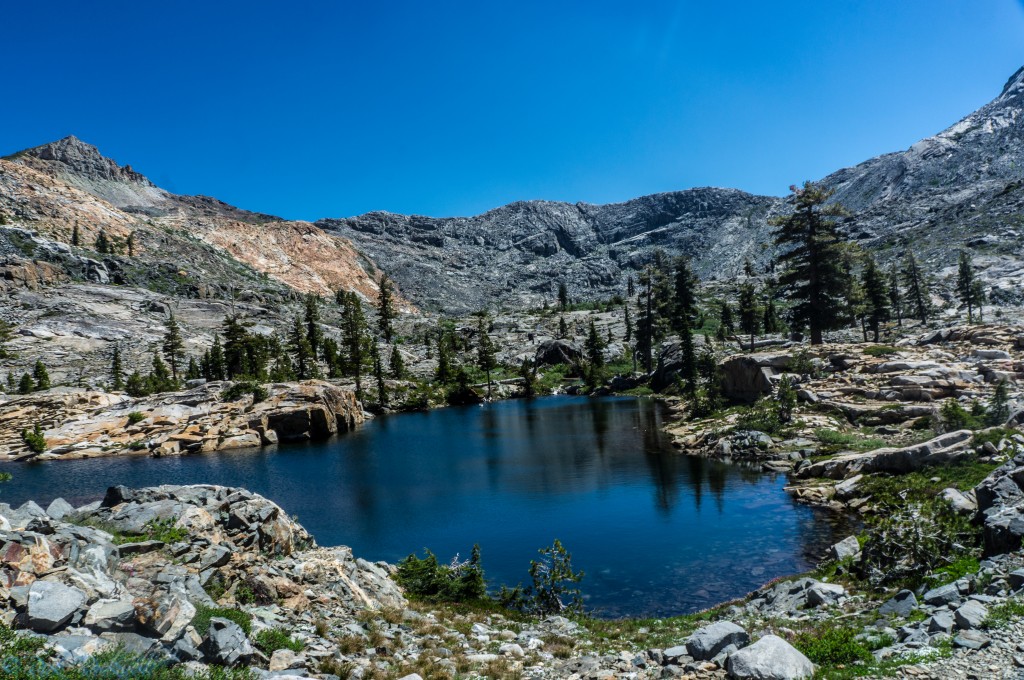 After taking pictures of Boomerang lake, I went over to upper Twin Lake and then back to lower Twin Lake. I must admit, I wasn't impressed with the scenery. Wrights Lake looked better and so did the earlier portion of the hike.
Check out my article on Twin Lakes for more details and photos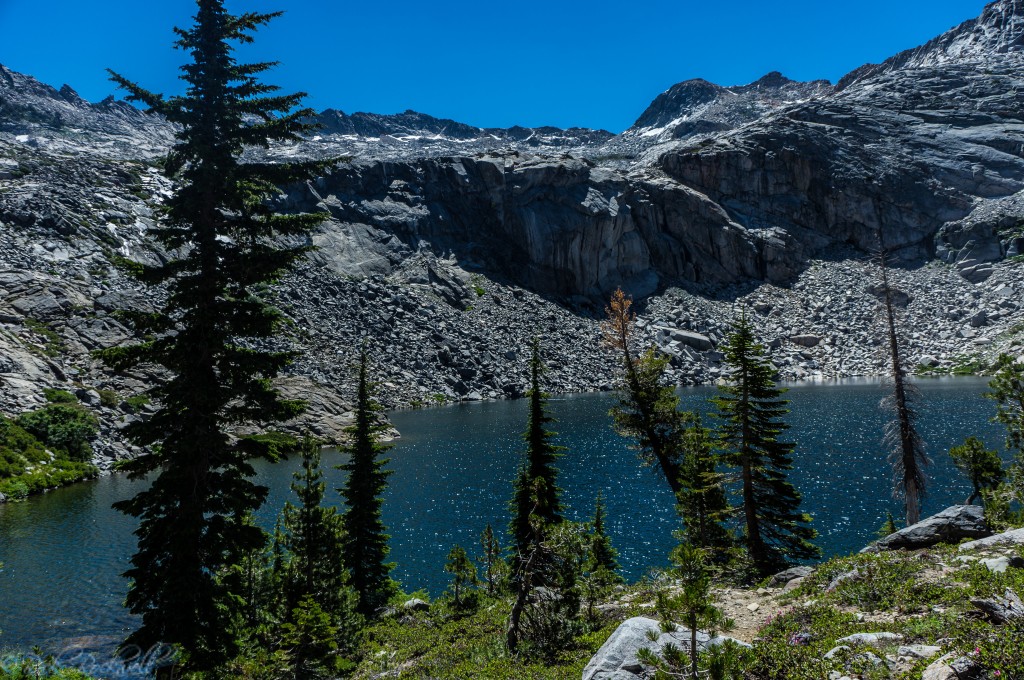 Once I finished eating and rehydrating, I decided to head back. I was only there for about 20 minutes as my excitement for these lakes had diminished due to the long hike and the heat.
You do have the option to continue hiking past Twin Lakes to Island Lake or to head back. Island Lake is a little ways further north.
The hike back was easier because most of the cairns direct you safely down the trail. I only saw a few people out on the trail throughout the entire hike, so I felt like I had free reign over the area.
Tips
Get there early because the parking lot fills up fast
Bring sunscreen
Bring plenty of water
Bring bug spray
Bring a map if possible
GPS if possible
Fill out Desolation Wilderness permit at trail map display
Final Words
Twin Lakes Trail is better to hike in the winter or spring when the landscape looks more appealing and the temperatures aren't as hot as they are in June. If you like a challenging hike, then this is a great option. However, if you are looking for beautiful scenery, only go to the meadows and then head over to Wrights Lake; which is one of the most beautiful lakes in all of Desolation Wilderness.
This trail is not recommended for kids or anyone with physical limitations. It's best to get out to the trail early in the morning when there are less people and more suitable temperatures.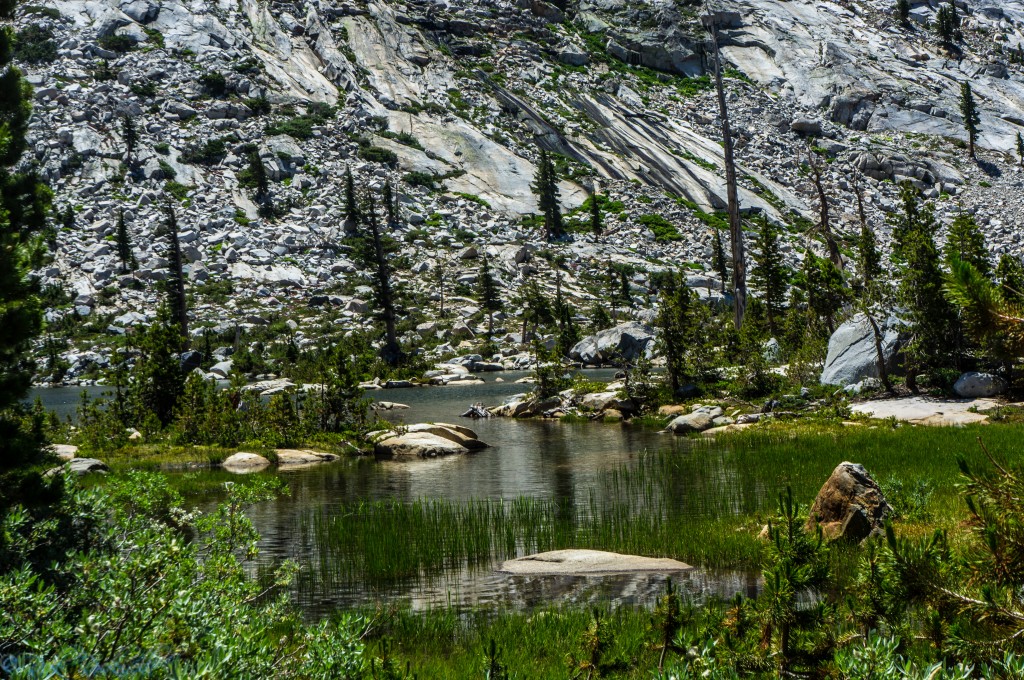 Directions
From Sacramento, head east on Highway 50 past Placerville. Roughly 4.5 miles east of the town of Kyburz is Wrights Road. Make a left onto Wrights Road and travel 8 miles north until you reach the Wrights Lake visitor's center, which is located at a fork in the road.
Be cautious when driving on Wrights Road because it is very narrow and winding. There are spectacular views of the hills and Tahoe National Forest. Also, this road is usually closed in the winter due to heavy snow. You can also reach Wrights Lake via Ice House Road.
When reaching the visitor's center, choose the road that splits to the right and travels roughly 2 miles along Wrights Lake. This will lead you to the Twin Lakes trailhead parking.