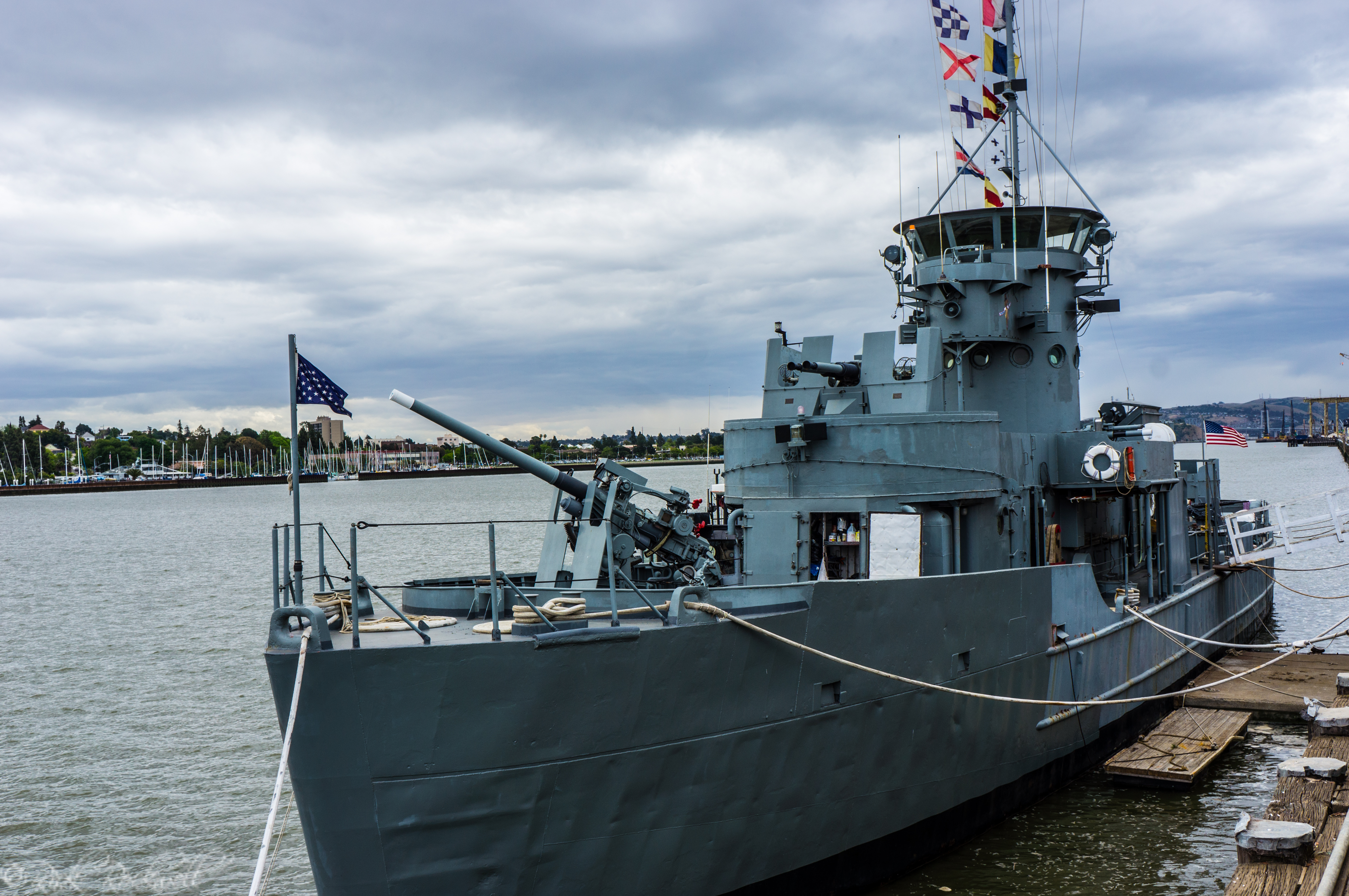 (Last Updated On: January 1, 2020)
In 1944, as the United States was already deeply entrenched in World War II, 130 Mighty Midgets, officially titled Landing Craft Support (Large), were created by three American shipyards and sent to aid military efforts in the Pacific Theater operations. These ships were basically tanks on water as they had two twin 40mm guns, four 20mm guns, four .50 caliber machine guns, and ten Mark 7 rocket launchers according to MightyMidgets.org. Their main purpose was to provide close-fire support so that the infantry can safely invade the shores.
Soon, they took on an additional objective – to intercept and shoot down any Kamikazes. These ships were often sent in first to lay down constant fire, typically over three runs. The LCS ships were truly a thing of beauty as they helped turn the tide in the Pacific. According to a firsthand account, "the LCS ships looked like the 4th of July fireworks when leading an assault."
LCS (L) (3) 102 – Yankee Dollar
The LCS (L) 102 is the last surviving ship out of the 130 originally made. The crew of this ship unofficially named her the "Yankee Dollar" due to a popular song at the time called "Rum and Coca Cola" by the Andrew Sisters.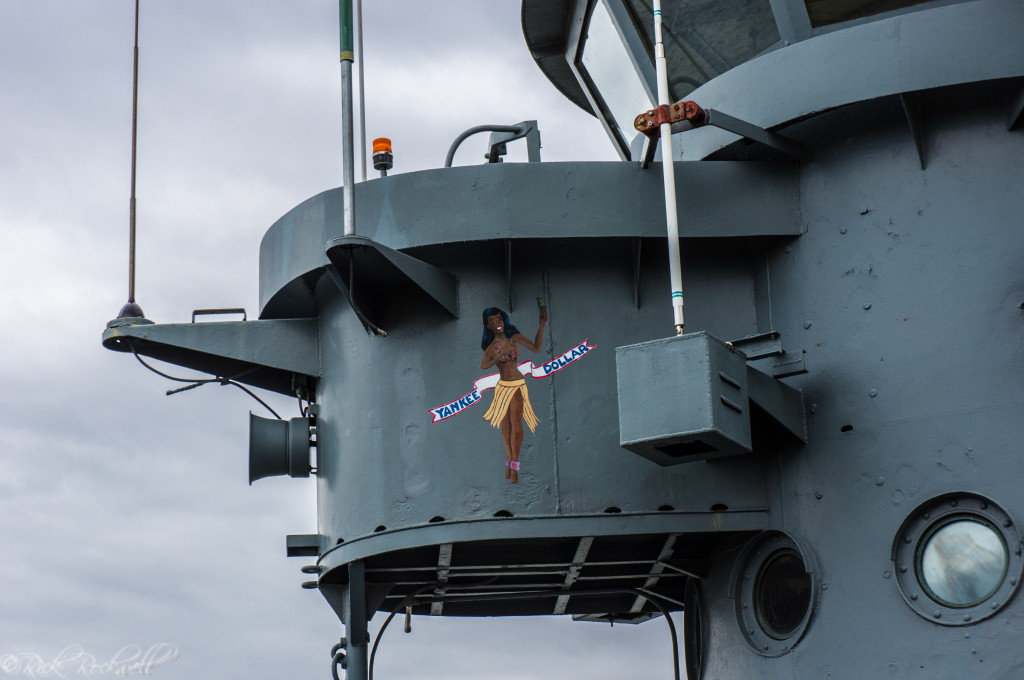 The Yankee Dollar saw plenty of action in Okinawa during World War II. After the war had ended, it remained in Japan and then went to China to clear mines in seas and rivers. It was eventually decommissioned in September of 1946.
According to my tour guide, the Yankee Dollar would be sent to the Japanese Navy for many years before ending up in the Thai Royal Navy. After it was used in the Thai Royal Navy, it sat unused for about two decades.
The Yankee Dollar finally arrived back on U.S. soil and in Mare Island by late 2007. A ceremony was held and a proud group of volunteers began a thankless effort to restore and preserve this last remaining WWII LCS (L) ship.
Touring the Yankee Dollar
When I arrived at the Mare Island Historical Museum, I was informed that this ship was open for tours down on the waterfront. I had no idea that this ship even existed. But, once the museum docent informed me of this, I quickly scrapped my original plans and made the .75 mile walk down to the ship.
Upon first sight, I was giddy like a little kid. The American flag was proudly flying and the ship's exterior looked in tremendous shape. I didn't know what to expect of the ship's condition, but it was a marvelous sight.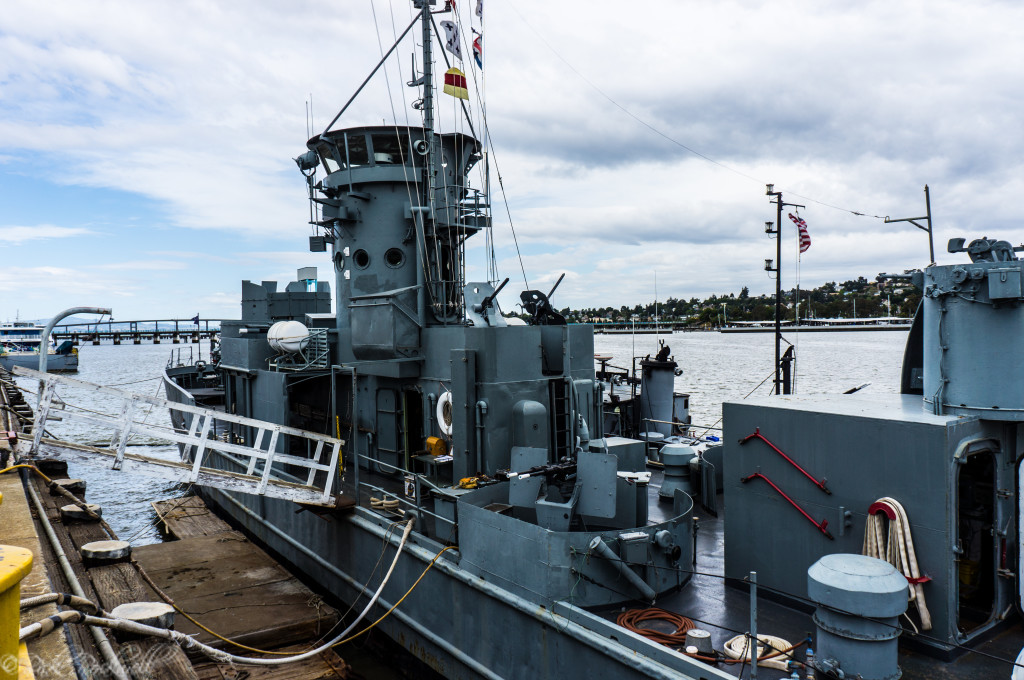 When first coming on board, there's a sign-in sheet and a donation box. The tours are free, but I recommend donating a few dollars in support of the preservation effort. Additionally, the volunteers do a tremendous job providing in-depth details of the entire ship inside and out. My tour guide was a retired member of the Navy, as are 8 out of the 9 regular volunteers. His knowledge of the Yankee Dollar was impressive and made the tour an enjoyable one.
Tours of the LCS (L) 102 – Yankee Dollar are only available from 9am to 3pm on Tuesdays, Thursdays and Saturdays.
My Yankee Dollar Tour
My tour began by heading up the port (left side) of the ship to the bow (front). As my tour guide explained about the firepower of this massive cannon, I drifted off into a scenario where I was able to fire off a few live rounds. I could only imagine what it would be like to witness the power of this gun.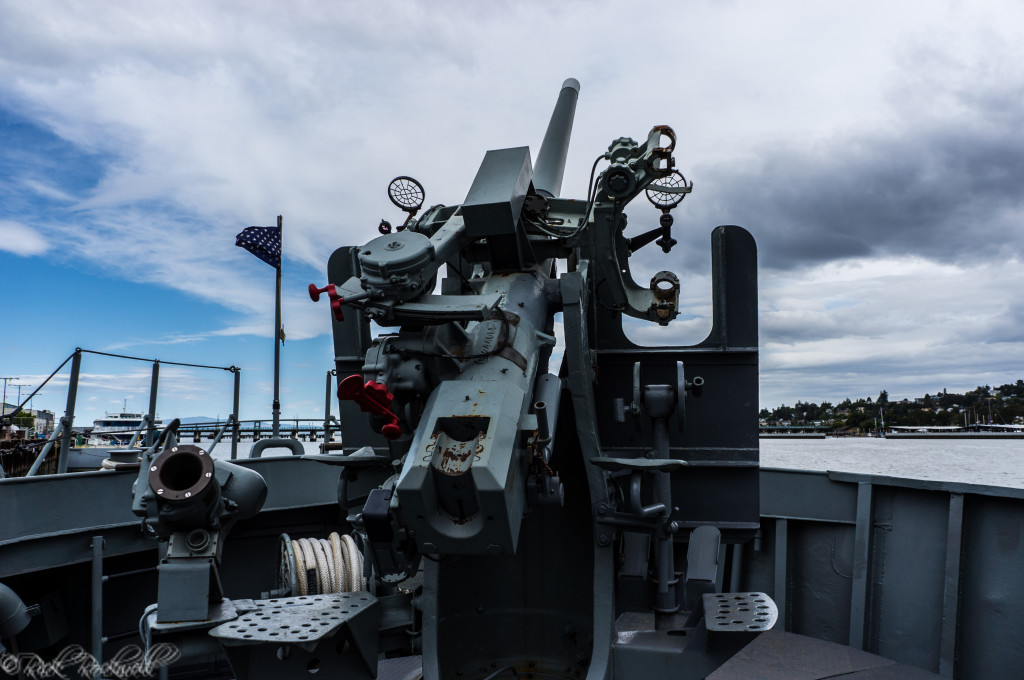 Next we went along the starboard (right side) to the stern (back). It seemed like with every few yards there was a weapon of destruction. I also felt like I was regressing in age every few yards. All I could think about was shooting the guns and climbing the ladders. It's easy to see why elementary age kids love visiting this ship.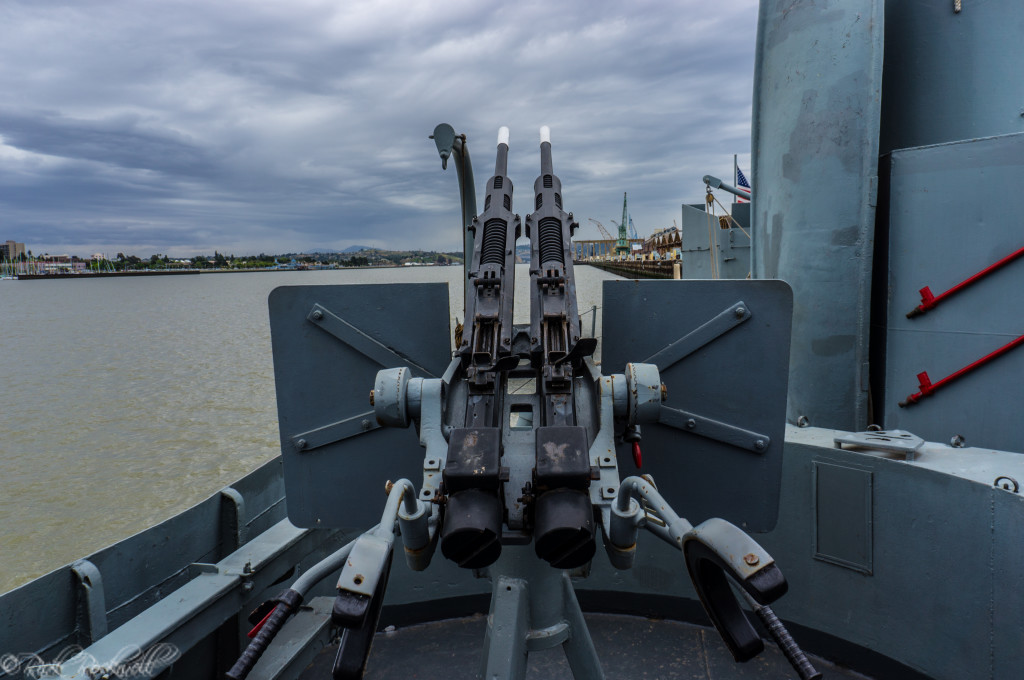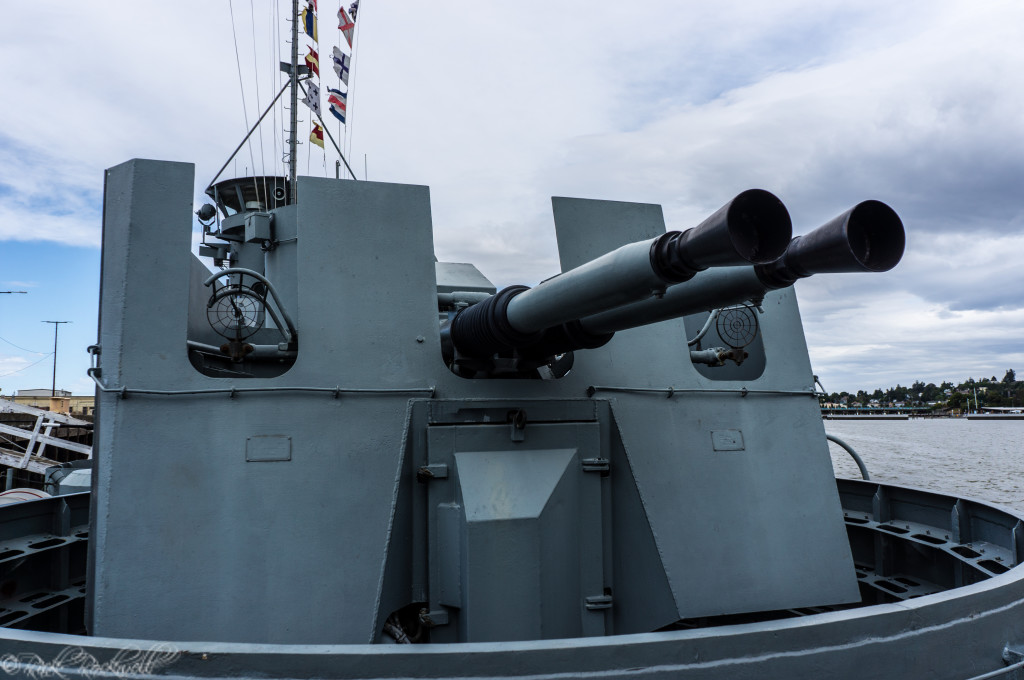 From the stern's topside, we went below and checked out the engine room, then back up to the control room. I was fascinated with how they were able to preserve and restore many of the old navigation and communication equipment. I was also really surprised at how they operated many of the guns via remote control.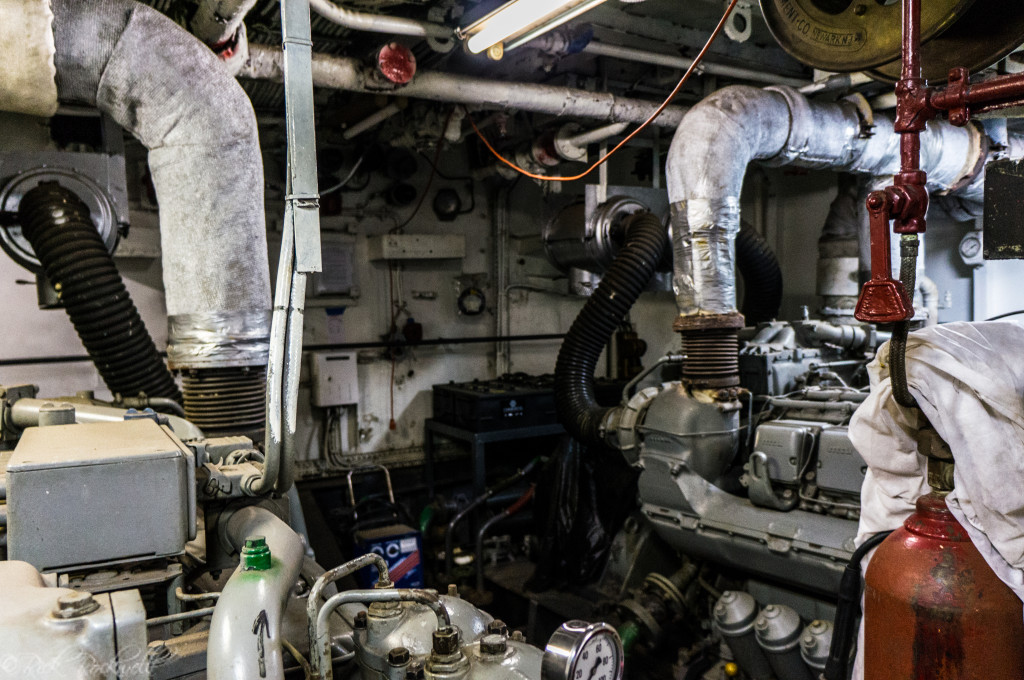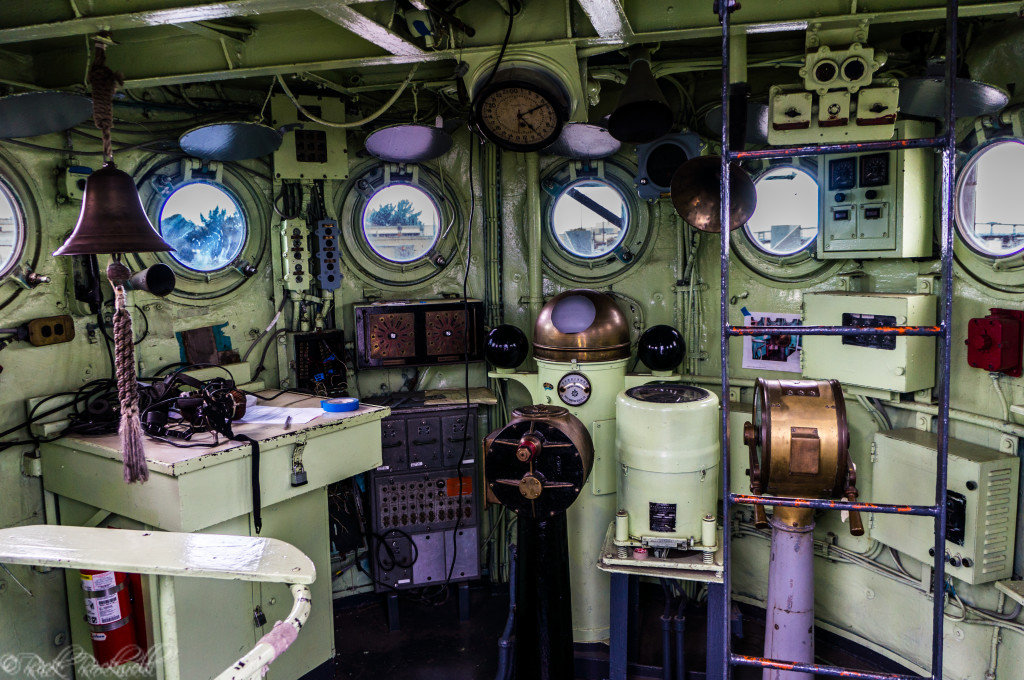 After marveling about how the ship was controlled, I tried to get my tour guide to take me up to the crow's nest. Unfortunately, no visitors are allowed to head up there. So, after a few minutes of unsuccessfully playing "Let's make a deal" for the crow's nest tour, we went down to the galley (kitchen). They had to replace some of the kitchen (galley) equipment as the Thai Royal Navy had implemented two large woks instead of a stove. We also made a quick trip to the radio signal room.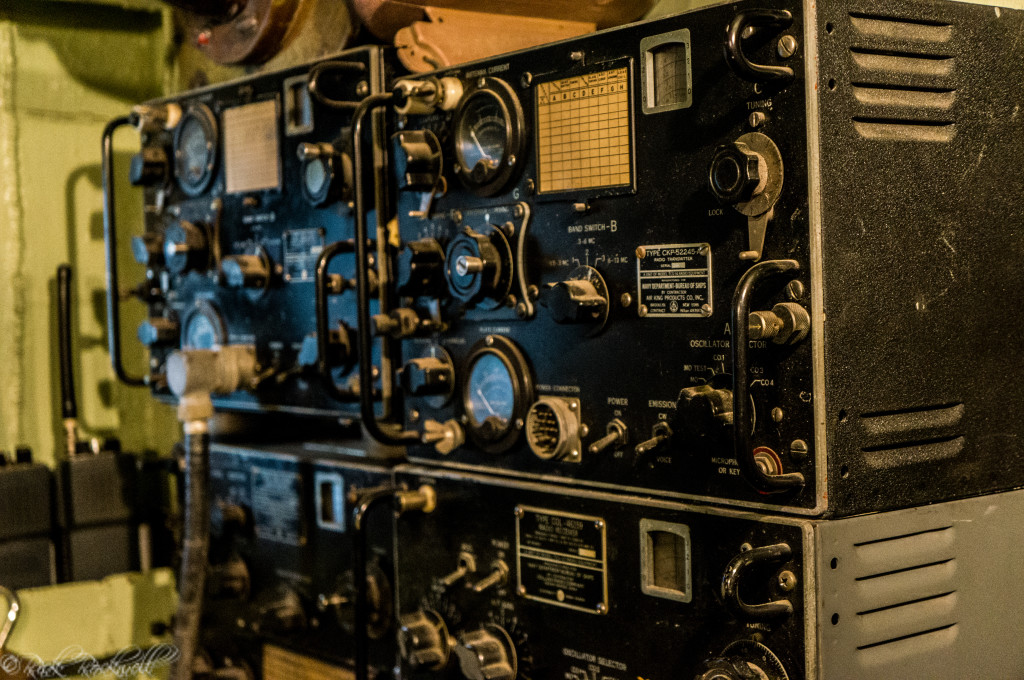 From there we made a pit stop in the tiny bathroom. I couldn't believe how small this place was. 72 men on a ship, and you have a bathroom the size of a closet. The toilet situation was unbearable to even think of. I would rather jump in the ocean and go to the bathroom, then sit on a bench with three other guys while we all took care of our business.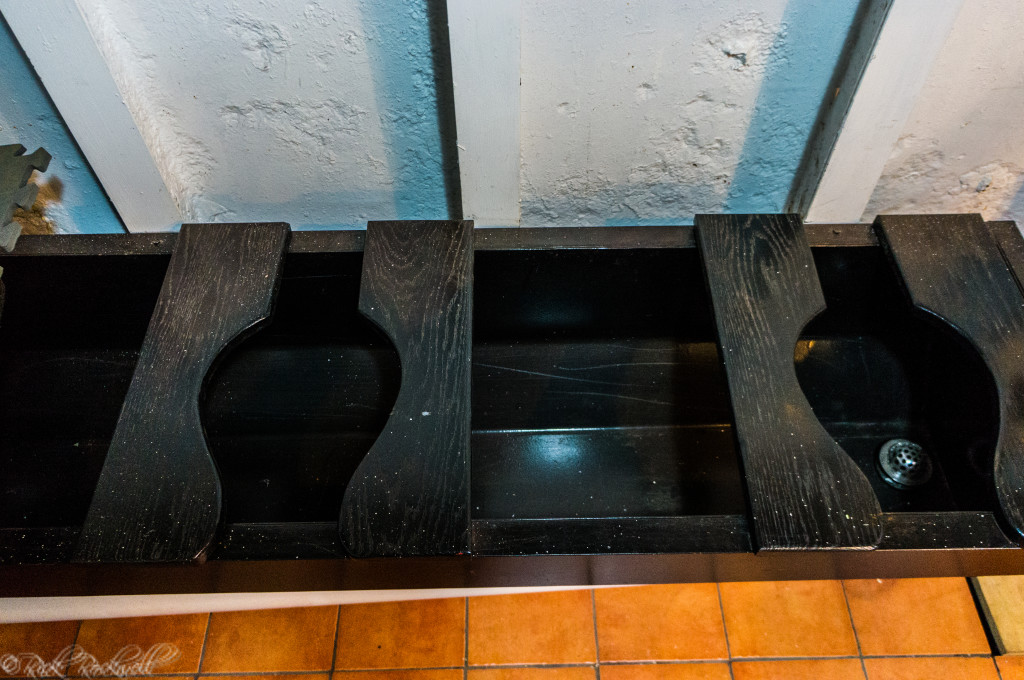 It was at this point where my tour went from an informative, fun trip to one of fate. And no – it had nothing to do with having to go to the bathroom.
World War II Navy Veteran
While taking a picture of this torture chamber they called a bathroom, World War II Navy Veteran James McKinnon (unsure of the spelling) walked into the bathroom and said: "yeah, just as small as I remembered."
James, who preferred to be called Jim, served on a sister ship to the Yankee Dollar during World War II. He was on the LCS (L) – 29 and saw extensive action in the Pacific Theater.
It was from this point of my tour (which near completion)  that we unofficially merged with Jim's tour. Although, he had a tour guide, Jim was leading the pack with the guide, his nephew and myself in tow.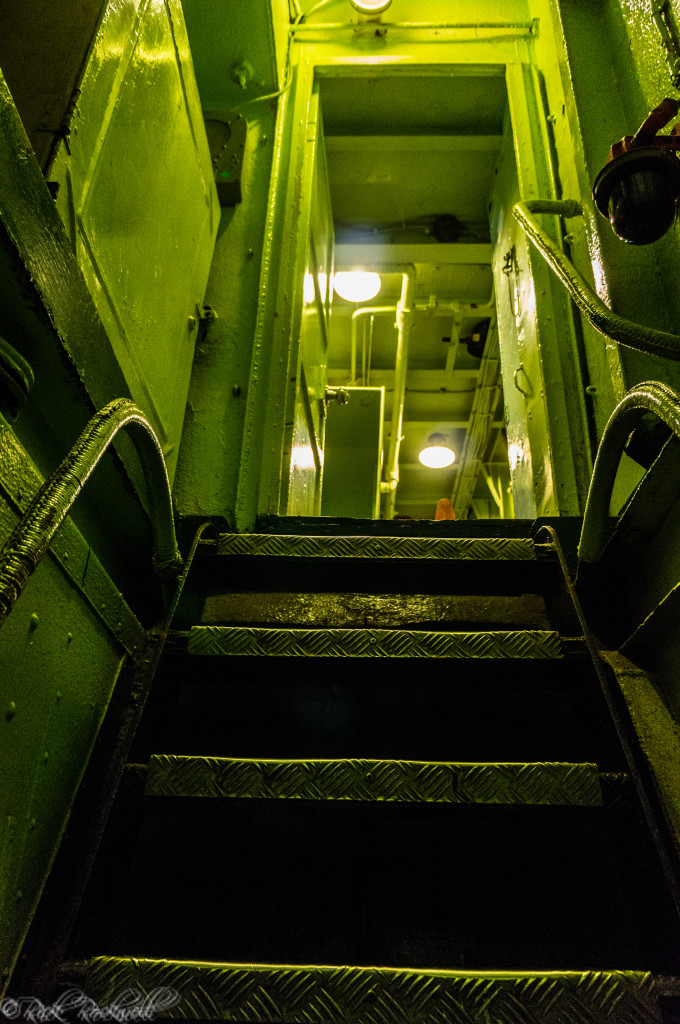 He knew every inch of the ship and also had a story for every inch. It was amazing how well his memory worked and his stories from WWII were captivating. He was filled with energy and excitement. On this day, he was a young 89-year old up and down the ladders/steps without any assistance. As we made our way down to the sleeping quarters, officer's living area and the sickbay, we split up for a few minutes and I officially finished my tour.
On a side note – I can't imagine how they slept in these tiny rooms. The front sleeping room bounced like crazy when on the ocean waters and the back sleeping room was very noisy due to being next to the engine room. Not to mention, there was less than two feet of space between the cots.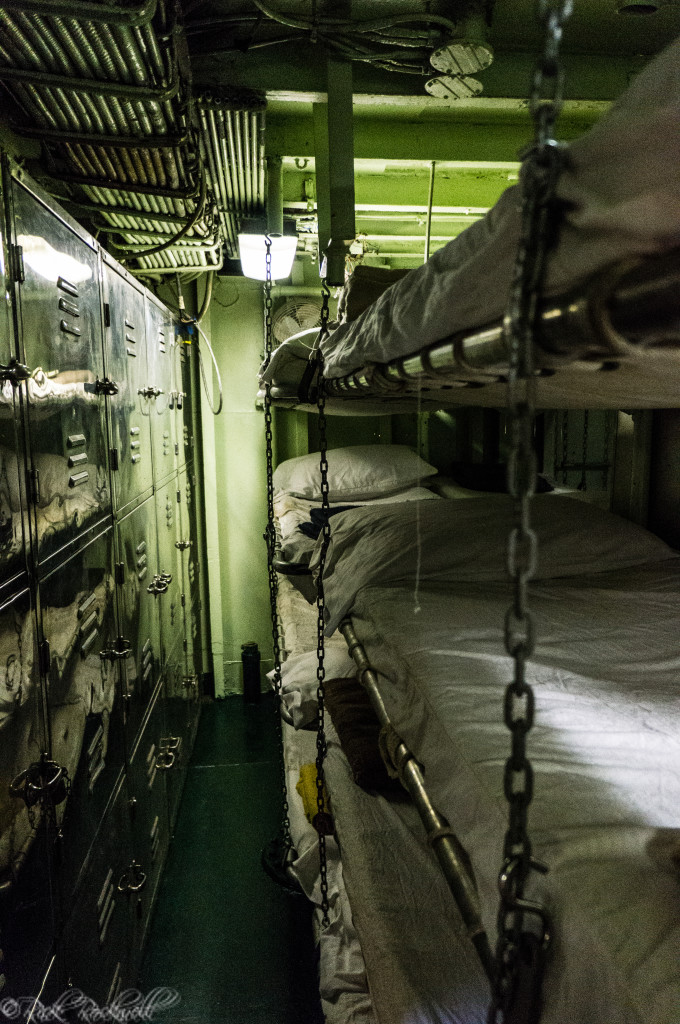 On my way back up topside, I met a wonderful lady named Janice. She's a part of the volunteers as her husband Jack is another WWII veteran who served on one of the Yankee Dollar's sister ships. I did not get to speak to him on this tour. But, I look forward to meeting him on my next visit.
 Jim's Baby
After reaching topside, I found Jim at the stern of the ship reminiscing about his position loading ammo in the stern's massive gun. At this point, I was able to talk more freely with Jim and ask him about his experience on the Yankee Dollar:
"This is my baby. Well it's not the actual one that I served on, but it's still my baby. I served on the 29 and I came out here from Ohio just to see this ship. It's the last of its kind and I had to see it."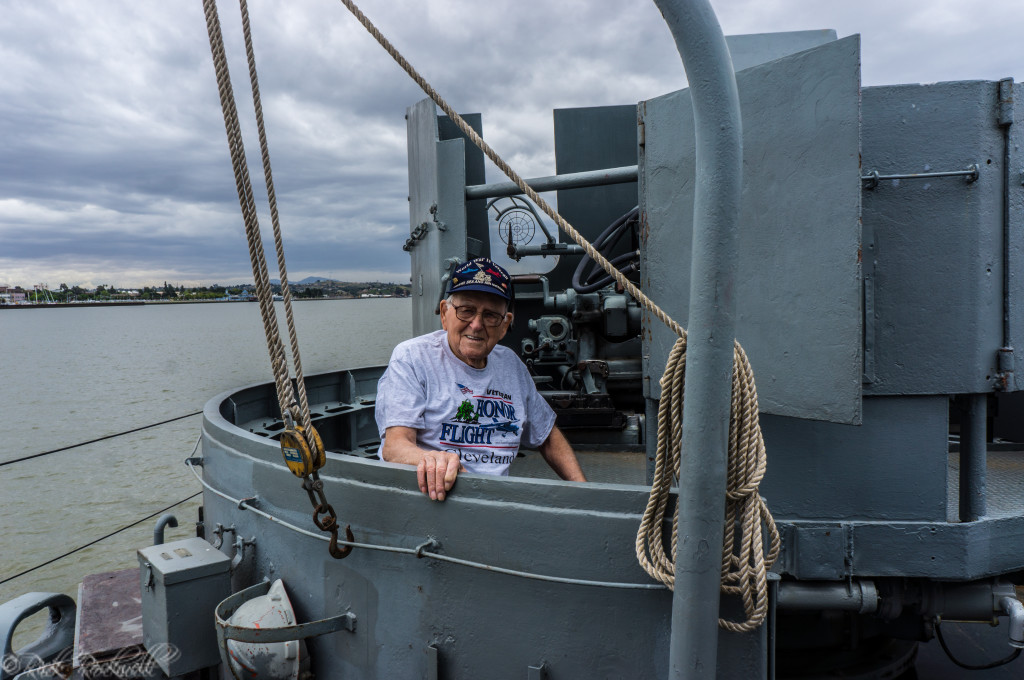 Jim flew out from Ohio with his nephew. They both arrived to visit this ship about the same time I did. There aren't many World War II veterans left, especially ones who served on any of the 130 Might Midgets. According to recent statistics, there are only 855,000 WWII vets alive out of the 16 million that served.
So to meet a military hero who flew in from across the country, on the same day as I happened to accidentally find out about this ship, was definitely a divine appointment.
We asked Jim to "man" his actual position and hold real shells. They weren't live ammunition, but they were the exact ones he would have loaded.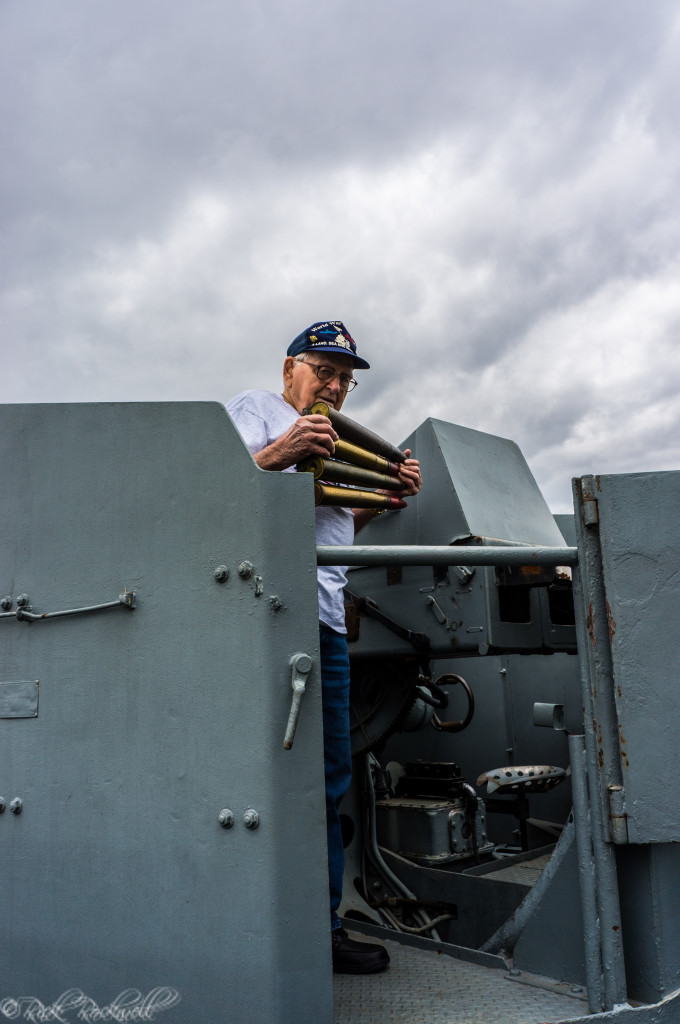 Jim laughed at how heavy they were and remarked that he didn't remember them being so heavy. I responded with a comment on how he was much younger and had a lot of adrenaline flowing through him when loading the ammo. To this, Jim asked the following witty question:
"What would you do if you were standing here loading the ammo and you saw a Jap plane flying right at you?"
Just as I was in the middle of saying that I would probably pee my pants, Jim jumped in and declared:
"You're damn right you would have crapped your pants. I know I did."
As we all laughed at Jim's comments, the mood soon took a somber tone. Jim started talking about those who lost their lives in the war and the sister ships that were sunk due to kamikazes. It was a solemn reminder of the brave soldiers who gave their lives for this country and of the soldiers who still do.
After a few more minutes of talking with Jim and his nephew, I decided to part ways and let Jim spend some time alone, reflecting on his service during the war. I thanked him for his service and for allowing me to spend some time with him during his emotional reunion of sorts. He shook my hand and thanked me for spending time with him and his nephew.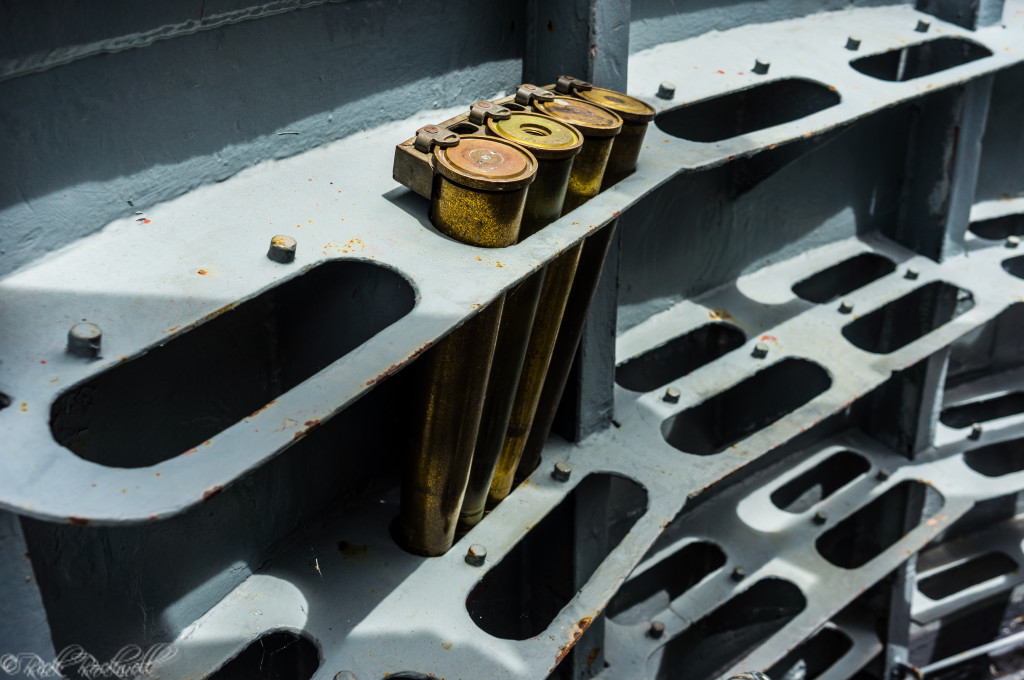 Final Words
My grandfather served in World War II and I have nothing but admiration and respect for the "greatest generation". It was an emotional experience for me as I felt blessed to have spent some time with a veteran who served on one of these Mighty Midgets. Hearing about his WWII stories, feeling Jim's emotions, and being on the authentic ship, filled me with so much pride and appreciation. It was truly an honor to meet Jim. I had to hold back the tears as I left the Yankee Dollar knowing that this was a once in a lifetime experience.
For more information on the LCS (L) – 102 "Yankee Dollar" check out their official website
For information on the history of the US Navy check out NavSource.org
For more on World War II and these incredible veterans check out the National WW2 Museum
Directions
From I-80 – Take the Tennessee St. exit in Vallejo. Head westbound for 2 miles and merge onto Mare Island Causeway which will take you across the Napa River. Make a left onto Railroad Ave which is at the blinking stoplight across the bridge. Head about 1/2 mile and then make a left onto A St. The Yankee Dollar is located on the waterfront. There is a parking lot in front of the ship.