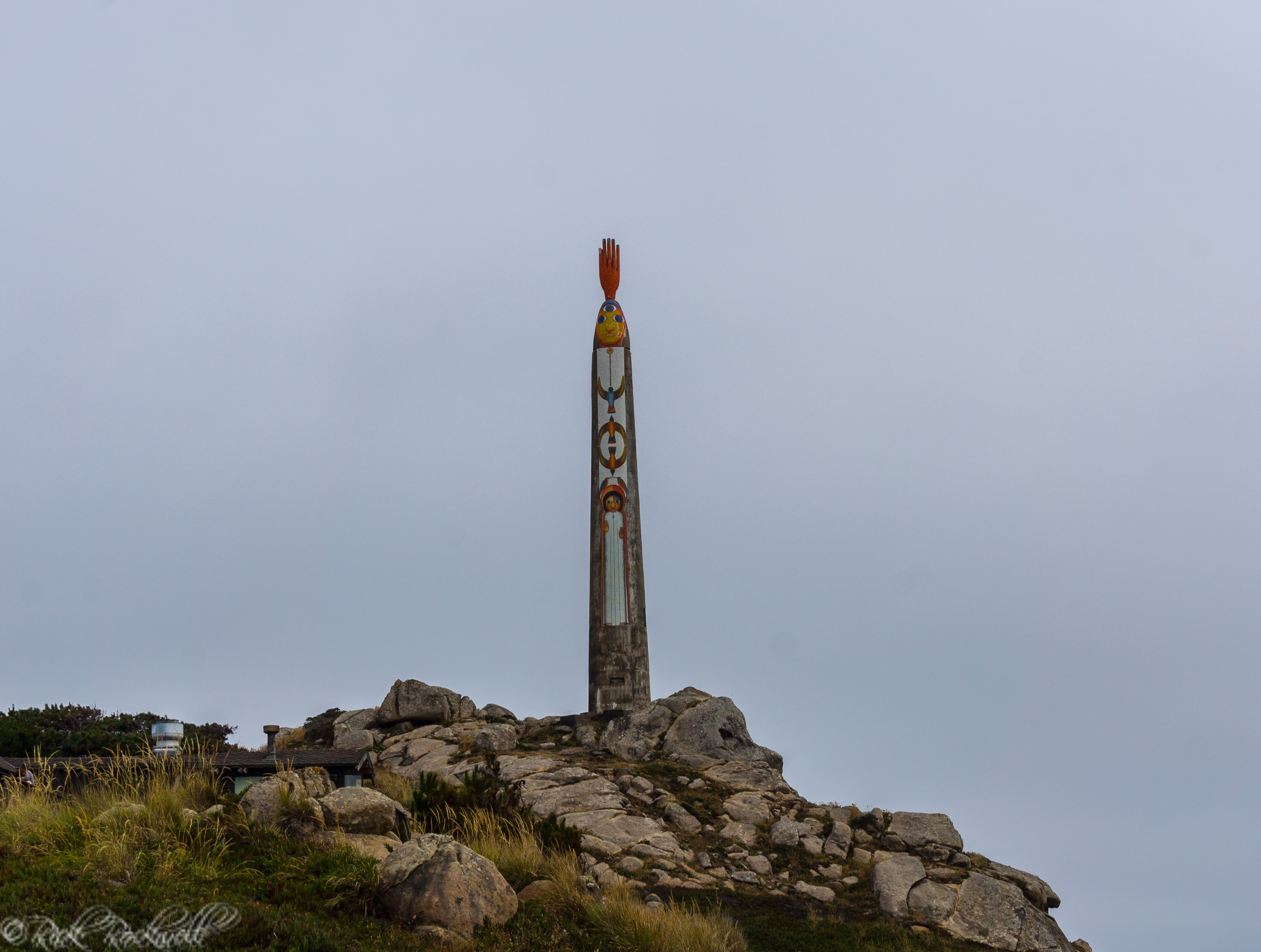 (Last Updated On: August 27, 2017)
Located behind the Timber Cover Resort, along the rugged Sonoma County coast of California, stands a statue that seemingly looks out of place. Despite its contrasting appearance to the coastal landscape, the story behind this artistic masterpiece, known as The Expanding Universe or Madonna of Peace, only proves that it's right where it belongs. Crafted by the talented, outspoken Beniamino "Benny" Bufano, this statue has become a symbol of peace, welcoming all individuals to the Northern shores of California.
Beniamino "Benny" Bufano
Beniamino Benvenuto Bufano, affectionately called "Benny," was born in San Fele, Italy, during the late 1800's. The youngest of 15 children, Bufano's exact birth date remains unknown. Throughout his life, and depending on his memory, Benny's birth year was said to be somewhere between 1890 and 1898. His birthday was believed to be either on October 14th or 15th.
At the age of 3, the Bufanos moved to New York City, where, in 1913, Benny joined the Art Students League. Over the next few years, he would go on to cultivate his artistic skills that were reportedly influenced by heralded sculptors like Herbert Adams.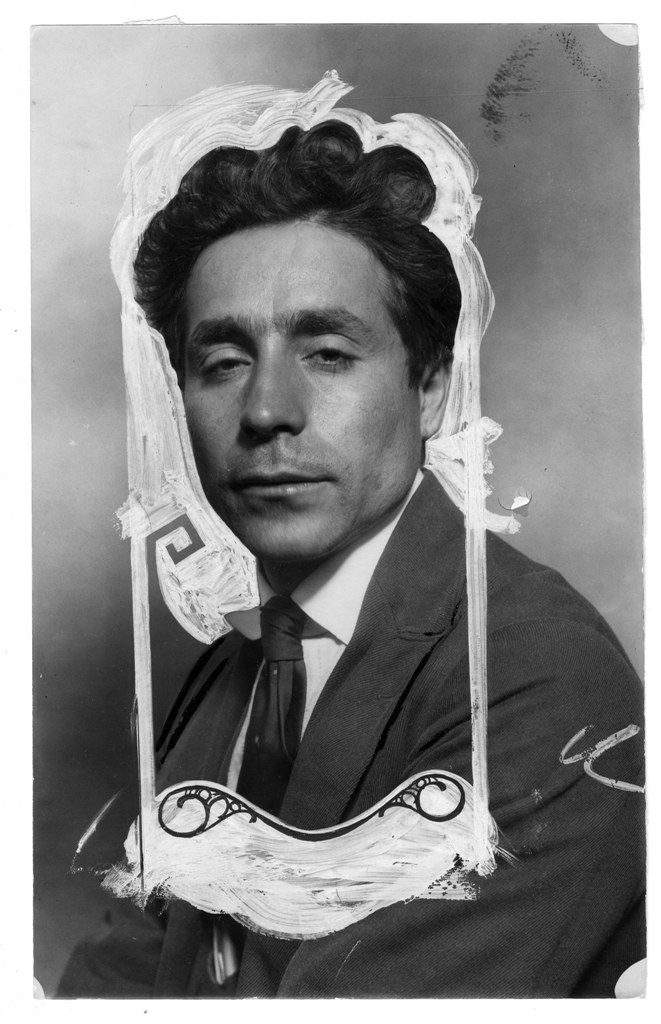 Bufano's Artistic Activism
Benny, who only stood 5 feet tall, had a stature that grew with each passing year. Not only was he colorful in his artwork, but also in his accounts of his life, world travels and personal encounters with world renowned leaders like Sun Yat-sen and Mahatma Gandhi.
Despite the liberties he took with his storytelling, Benny was very outspoken about largescale conflicts and atrocities throughout the world. His spitfire personality would get the best of him at times, but for good reasons. Bufano was always at the forefront of calling for peace throughout the world. And, it was through his sculptures that peace was expressed to the world.
Chopped off His Finger
Perhaps, his most far-fetched act of protest came in 1917 when President Woodrow Wilson declared war on Germany. Later in life, Bufano proclaimed that he purposely cut off the tip of his right index finger (his trigger finger) in protest to Wilson's declaration of war and mailed the bloody finger to the White House. It's accepted that he did send off his finger to Wilson in protest, but the loss of his finger was most likely due to an accident he suffered while cutting wood and not a premeditated act of protest.
Projectiles of Peace
In the late-1930's, Bufano created the 34-foot tall "Peace" statue in response to a world on the brink of catastrophe. It would be revealed at the 1939 Golden Gate International Exposition held in San Francisco; a city that adopted Benny as one of their own.
According to an Oakland Tribune article dated April 26, 1939, Bufano made the following comments about why he created this statue:
"I sculptured "Peace" in the form of a projectile, to express the idea that if peace is to be preserved today it must be enforced peace. Enforced by the democracies against Fascist barbarism. Modern warfare, which involves the bombing of women and children, has no counterpart in a peace interpreted by the conventional motif of olive branches and doves."
In the late-1950's, Bufano and a group of artists would travel to the Soviet Union during the height of the Cold War. In typical Benny fashion, the eclectic artist was able to secure a telephone conversation with Soviet Premier Nikolai Bulganin where he asked to build a 400 foot version of his peace statue. Unfortunately, Bulganin politely declined the offer.
In his quick-witted and unyielding desire for peaceful expressions on a grand scale, Benny asked if he could sculpt a smaller statue of peace at the UN Headquarters in New York on behalf of the Soviet Union. Once again, Bulganin politely declined.
Although he was rejected multiple times, Bufano would not give up on his dream of creating a large projectile of peace. His persistence would pay off 4 years later when Benny was "commissioned" to create a statue in Timber Cove, California.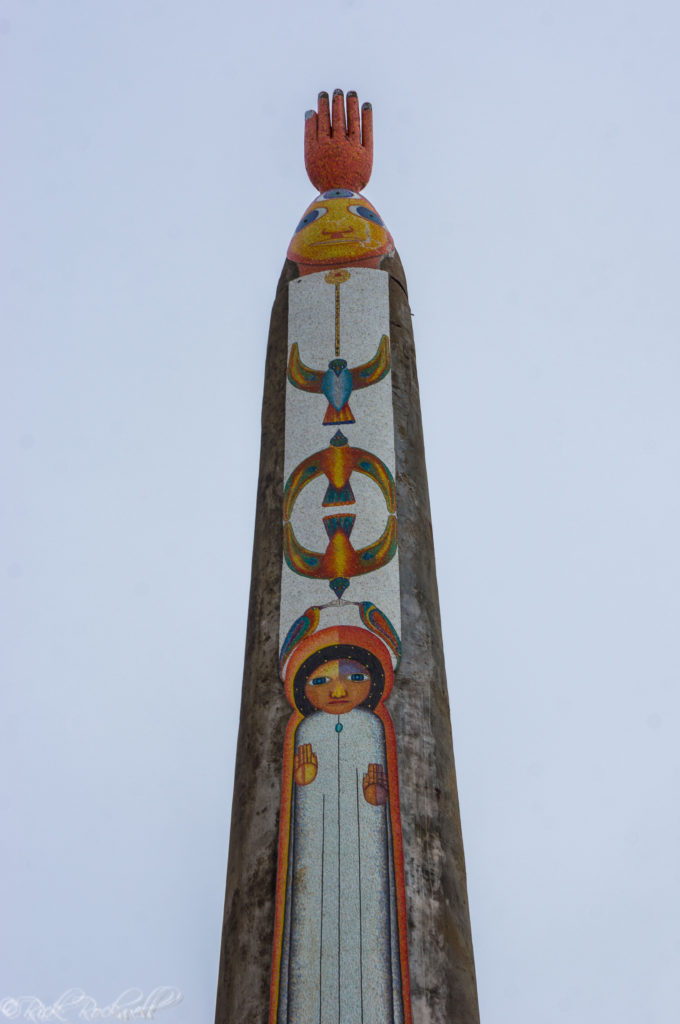 Why Timber Cove, CA?
Just like his birth date, Bufano's reasons for choosing Timber Cove as the site of his largest piece of artwork has become quite the guessing game nearly 50 years after its completion. Many people look back and believe that Benny's choice of Timber Cove was based on the funding and resources of prominent businessmen from that region who provided all of the resources for Benny's 8 story statue.
Bufano had a longstanding reputation of not taking any money for his work. But, he thoroughly enjoyed the free room and board, food and other resources that were given to him while he worked on a project.
Another speculation, that has gained momentum over the years, was that Bufano was friends with Richard Clements Jr., the president of Timber Cove Properties. Clements had bought 800 acres of land and wanted to develop the area with an inn overlooking the Pacific Ocean. In 1962, Clements "commissioned" Benny to create the statue in conjunction with the development of the Timber Cover Lodge.
Construction of The Expanding Universe
The statue was constructed in two different locations: Benny's studio in San Francisco and a makeshift studio behind the Gualala Hotel, where he stayed while working on this piece. His longtime friend Ansel Adams was also there for a period of time to document the development of the Inn. The body of the statue was constructed at Gualala, while the head and the hand were created at his studio in San Francisco.
The statue was constructed out of donated materials, as were most of his pieces. According to a Press Democrat article dated June 1, 1962, Holm Timber industries donated 3,000 board feet of redwood, Easy Bay Sheet Metal Co. donated the stainless steel, Western Fibrous Galls Co. donated its Westglas product, and the Mexican Mosaic work was being done by Alphonso Pardinas of Byzantine Mosaics Co.
On September 24, 1962, Bufano had the honor of drilling the first hole on the bluff overlooking the ocean. Benny had lofty aspirations of completing this statue by the next year. Unfortunately, when the Timber Cove Lodge opened in 1963, Bufano's statue was still incomplete. The 68-foot tall body had been erected, but there were problems with trying to place the head and hand on top.
Initial calculations called for the head to weigh around 3,000 pounds, but it came in weighing about twice that. Bufano had planned on lifting the head and placing it on the body via helicopter. Sadly, this did not come to fruition due to the weight of the head. So, the head and hand were left next to the base for the next 5 years.
In 1969, friends and Bufano Society of the Arts members took things into their own hands. They grew tired of seeing the statue incomplete and worked to find a way to affix the head and head atop. Eventually, a special crane was brought up Highway 1 and used to place both the head and head on top.
At the time, Bufano was at his studio in Italy when he received a telegram that the statue was complete. By mid-November of 1969, Benny arrived back in Timber Cover to witness that the head and hand were placed backwards. Bufano kept his sense of humor about the ordeal, despite feeling like this project was a failure. Benny scurried up the statue and began outlining a face on the East side.
In February 1970, Bufano and Anthony Stellon installed the second face on his statue. Stellon had worked with Benny on many projects prior to this one. Although the second face was successfully installed, Bufano left the scaffolding up in order to do some more work. Additionally, an opening was left on the West side of the statue about 14 feet off the ground, so that Benny and other workers could get inside the statue during the construction process. Sadly, the alterations never happened because Beniamino Bufano would die in his San Francisco studio on August 16, 1970. To this day, it remains unclear as to what alterations Benny wanted to make.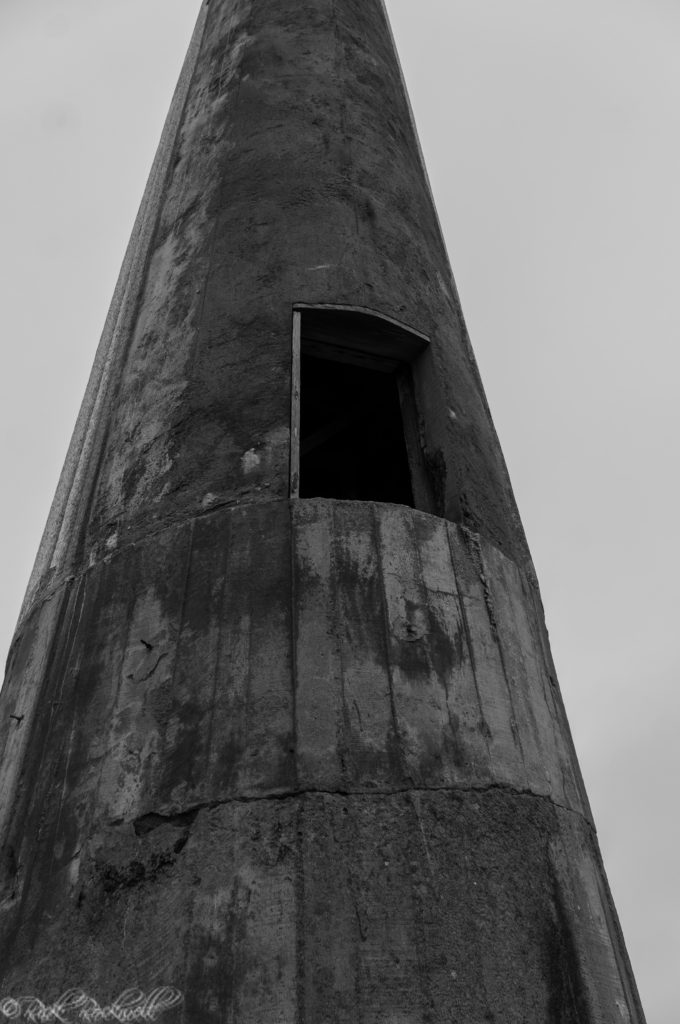 Bufano Peace Statue Monument: California's 2nd Smallest State Park
From the beginning, Benny wanted to donate this statue to all mankind. His dream became a reality as his statue was donated to the State Department of Parks and Rec in early 1980. In 1982, the State acquired a plot of land that spanned roughly 60 feet in radius around the statue, and a State Park was born. The Bufano Peace Statue Monument officially became the second smallest park in the state.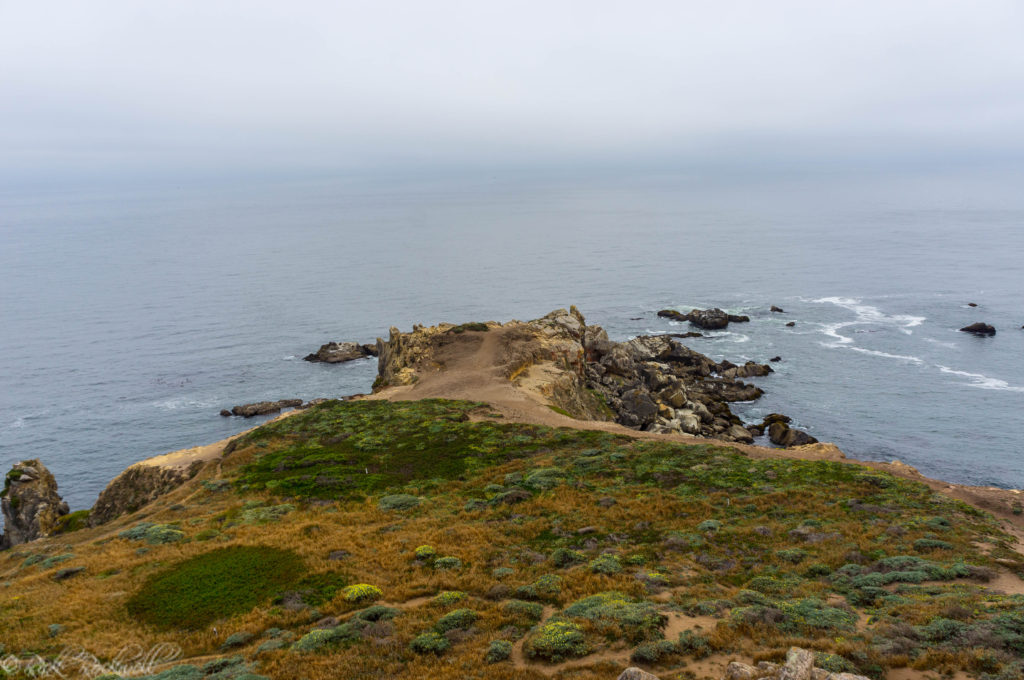 Final Words: A Coastal Landmark
Today, visitors can see the statue from a distance as they drive up and down Highway 1. Additionally, the statue can be seen from roughly 150 miles out to sea. Benny's vision and desire for world peace is now protected and preserved for generations to come. It's a coastal landmark that invites all people to the beautiful state of California.
The location of this statue has panoramic views of the ocean, centered between rugged cliffs, and encompassed by fresh air. When visiting this statue, there's no doubt that the landscape prompts feelings of peace. And, with that being said, there's no doubt that Bufano's Peace Statue Monument belongs here.
For more on Beniamino "Benny" Bufano, check out this incredible article written by E. Breck Parkman for the California History publication on March 22nd, 2007. It served as a foundation for my research.
You can also watch Huell Howser visit the statue in 2004 at the following link.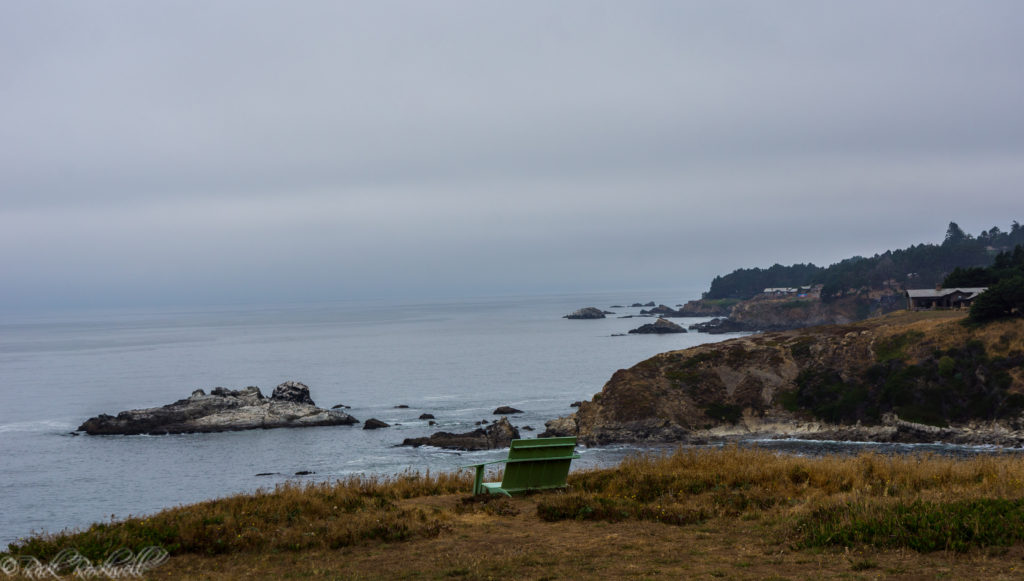 Timber Cove Resort Location and Directions
The Timber Cover Resort is located at 21780 North Coast Highway 1, Jenner, CA, 95450. This land is private property. However, you can park in the side, gravel parking lot and walk behind the Resort to the statue.