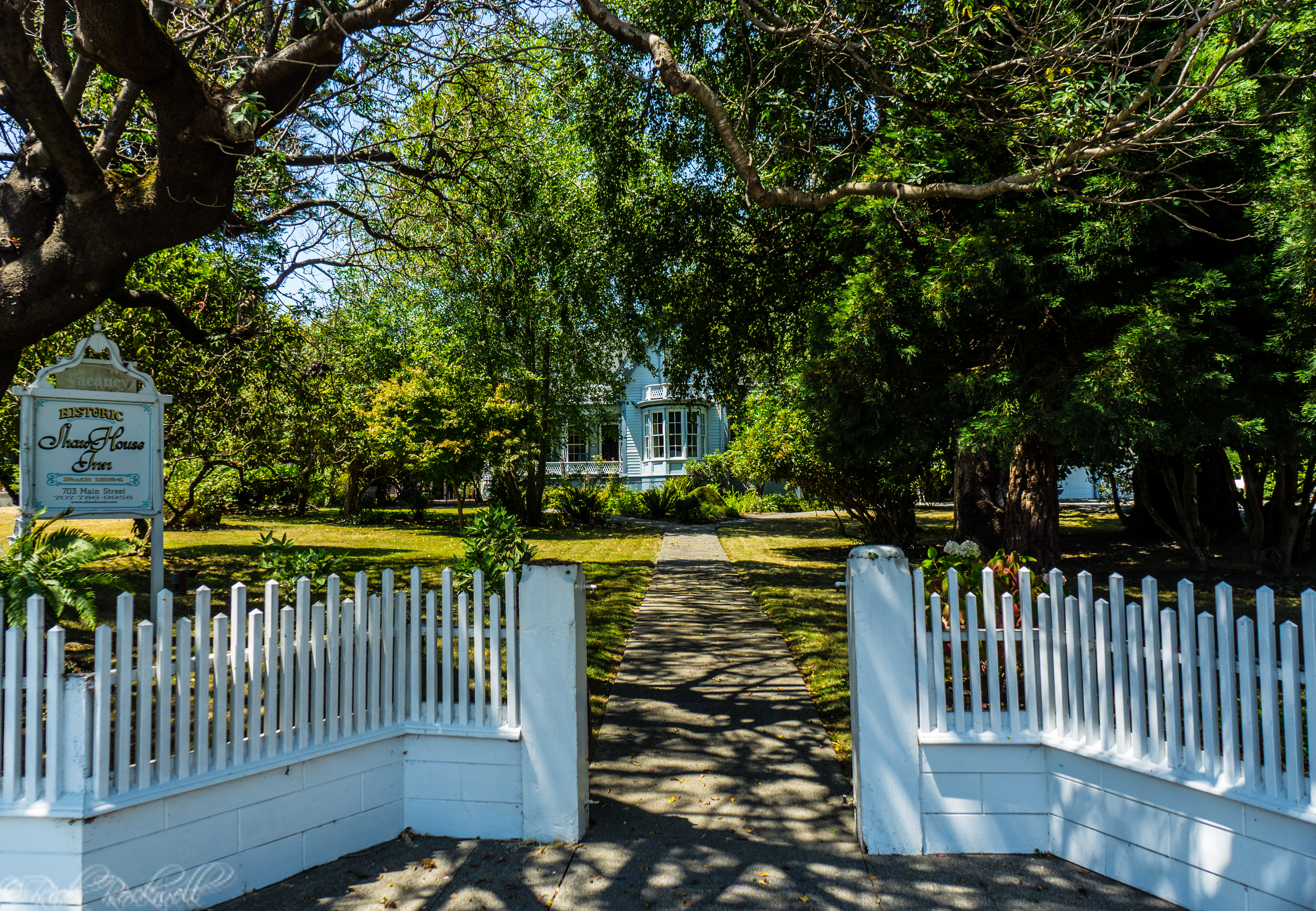 (Last Updated On: March 8, 2015)
Ferndale, where both charm and elegance resides, is a hidden treasure of California and one of the state's most preserved villages.
Finding Ferndale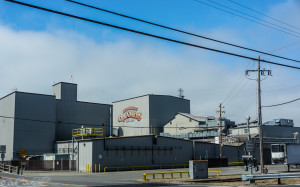 Getting to Ferndale requires a bit of patience. From Highway 101, take the Fernbridge/Ferndale exit. Immediately, turn onto Fernbridge Dr. which cuts through the tiny, historic town of Fernbridge.
Make a left onto Highway 211 and drive 5 miles through dairy pastures until reaching the large creamery at the edge of Ferndale. Cross the bridge and drive a few blocks until arriving at Ferndale's Historic Main Street.
First Impressions of Ferndale
The first thing I noticed when arriving in Ferndale was the town's cleanliness. There's no trash in the streets or on the sidewalks and all of the structures looked immaculate. Additionally, the colors of the buildings dance with your retinas as each storefront seemingly has its own unique personality. One can't help but smile at the charming aura of Ferndale.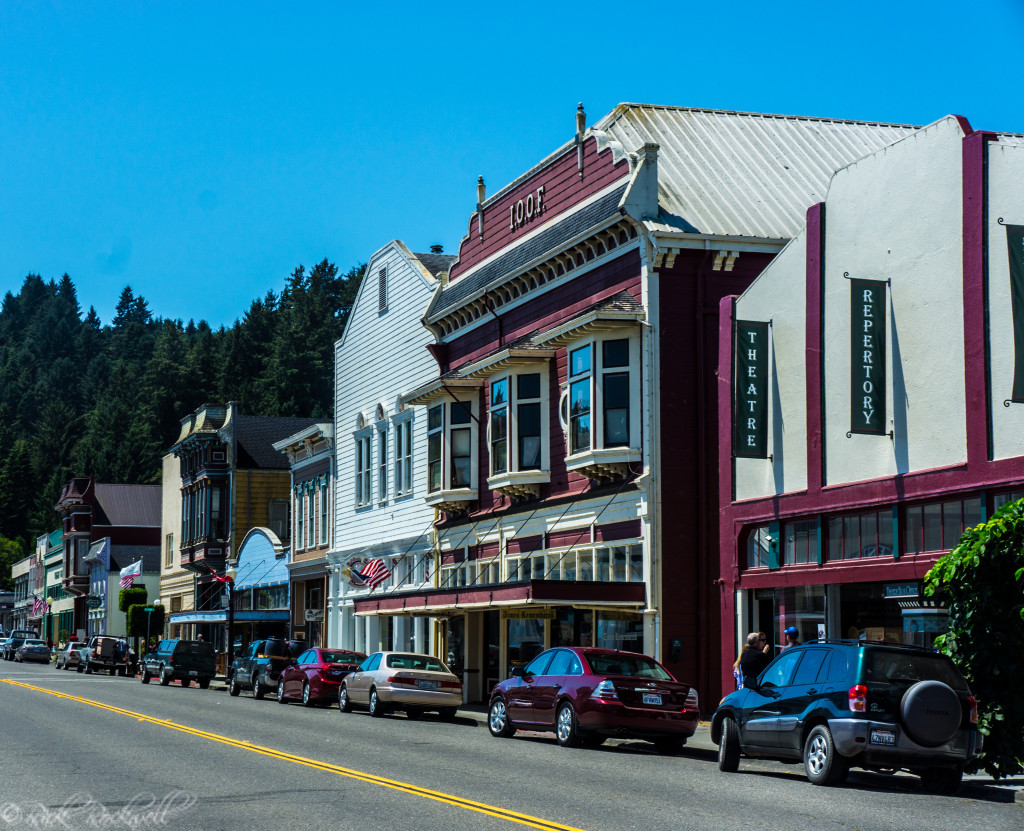 Down On Main Street
Yes, the subheading is a reference to Bob Seger's song "Mainstreet." Ferndale's Main Street is where the majority of Victorian style structures are located. From the historic Shaw House, down to the south end of town, you can walk or drive four blocks through Ferndale's heart and soul.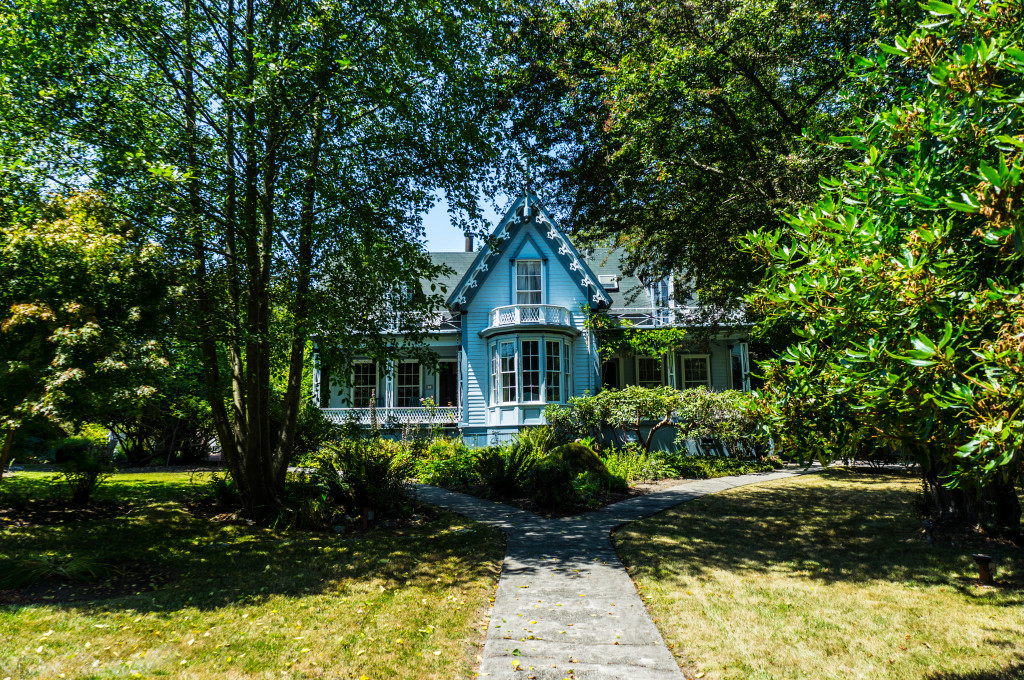 I highly recommend finding a parking spot on Main Street so that you can stroll through town and enjoy the Victorian architecture. The residents are friendly and the storefronts are even more charming when up close and personal.
What Does Main Street Have to Offer?
Walking up and down Main Street, you will notice a plethora of options. From food to shopping, there are plenty of choices. Here's a list of places to get you started on your tour of Main Street:
Food: For seasonal pies and other deliciousness, check out Ferndale Pie Co. at 553 Main St.  If you are looking for more treats then check out Sweetness & Light at 554 Main St. and Humboldt Sweets at 399 Main St.
Poppa Joes at 409 Main St. and Ferndale Omelette Factory at 553 Main St. are good options for breakfast. While, Curley's Full Circle Restaurant at 460 Main St., Hotel Ivanhoe at 315 Main St., and No Brand Burger Stand at Main and Milton Streets are great options for lunch and dinner.
Lost Coast Cafe and Bakery on 468 Main Street is a great choice for vegans. And, my personal favorite food choice is the Ferndale Pizza Co. located at 607 Main St.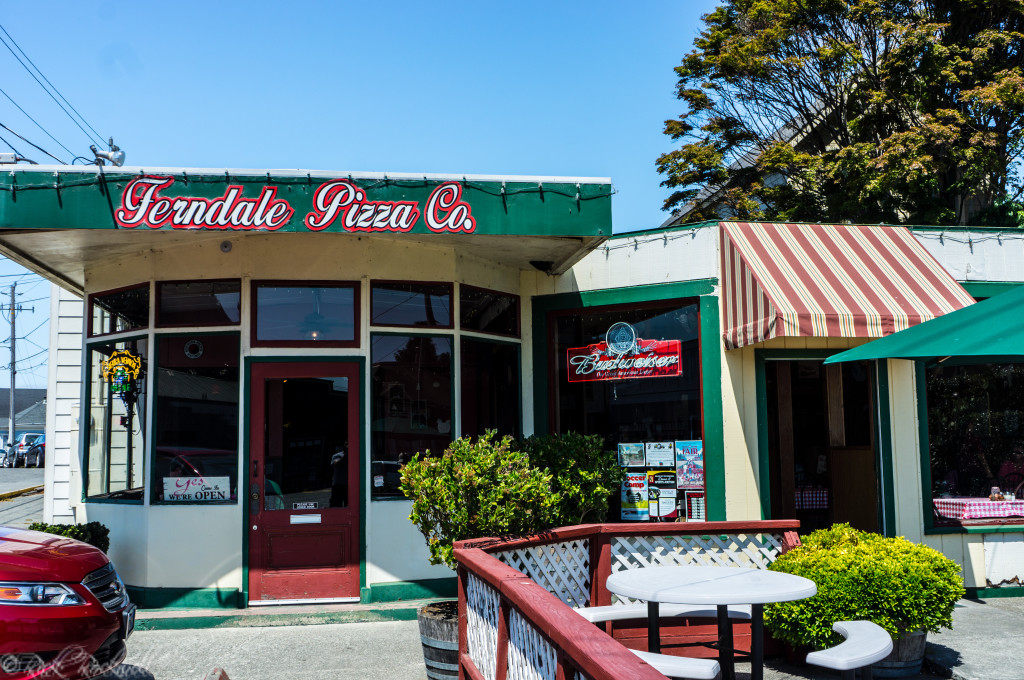 Shopping: In addition to the hotels and food places, Main Street has many places to shop. Here are a few places to check out on your trip: Abraxas Jewelry, Ferndale Clothing, Ferndale Emporium, and a few general stores like Valley Grocery.
Lodging: The beautiful Victorian Inn is at the corner of Main St. and 400 Ocean Ave. The Shaw House is at the opposite end of town from the Victoria Inn and is equally appealing. And, Hotel Ivanhoe is right across the street from the Victorian Inn at Main Street and Ocean Ave.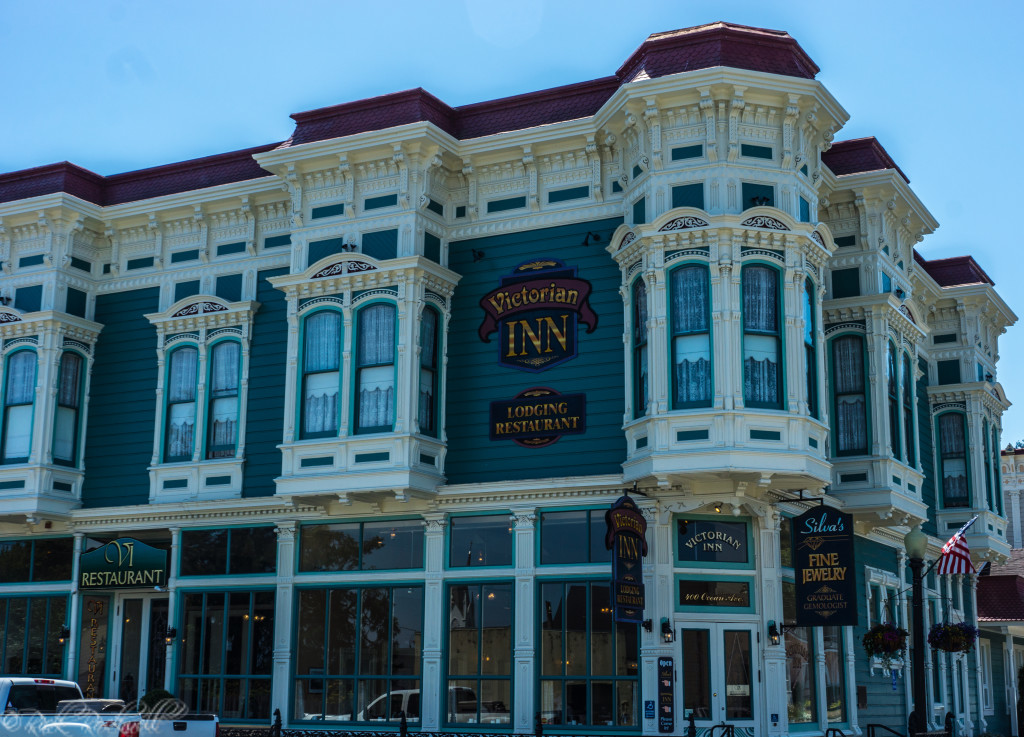 Other: If you are in the mood for some pampering, then check out Like Nobody Else Day Spa at 424 Main Street. For those like me, who always look for the nearest gym,  InLight Fitness is located at 468 Main St. And to cap off a tour of the town, get a back massage at Heart & Soul Massage Therapist on 614 Main St.
There's also the Ferndale Community Church on 712 Main Street that has various community activities.
Exploring Further
Think back to when you were a kid and you participated in an Easter egg hunt. Remember the excitement over finding the eggs and seeing what was inside? Well, that's what it's like when exploring Ferndale. Only, the prize isn't candy or money, the prizes are elegant homes and historically persevered structures. So, be brave and venture off Main Street to some of the side streets and soak up more Ferndale charm.
Berding Street: One of the most beautiful buildings in all of Ferndale is the Gingerbread Mansion located at 400 Berding St.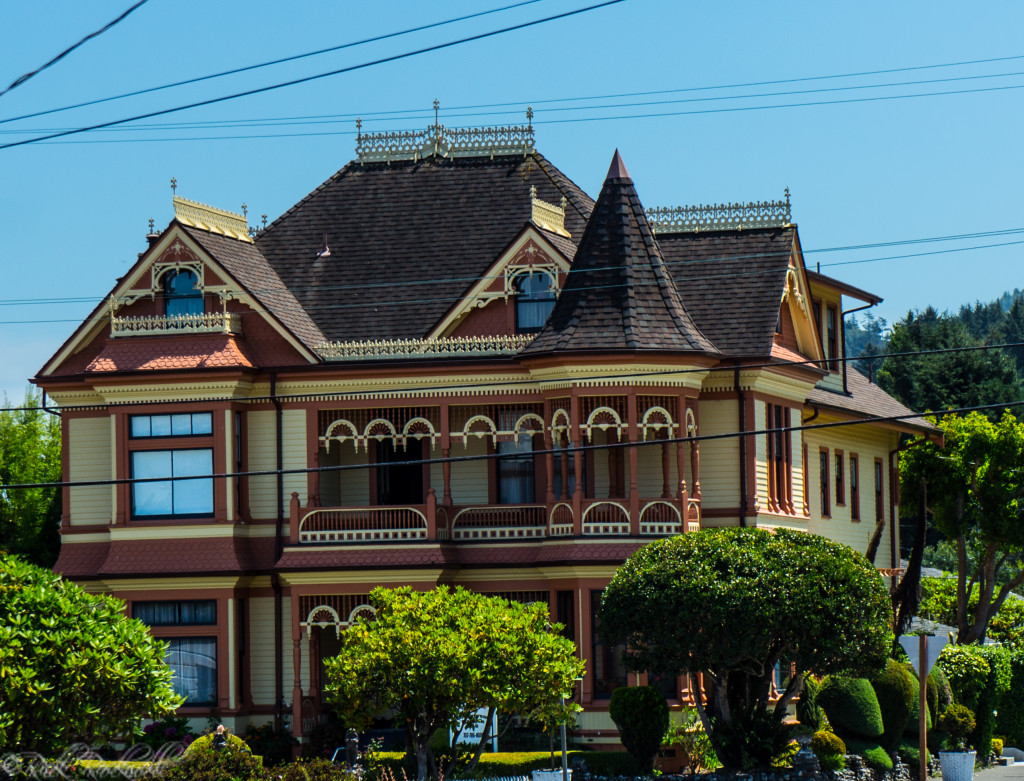 Two wonderful looking churches are also found on Berding Street: Assumption Catholic Church at 546 and St. Mark's Lutheran Church at 795.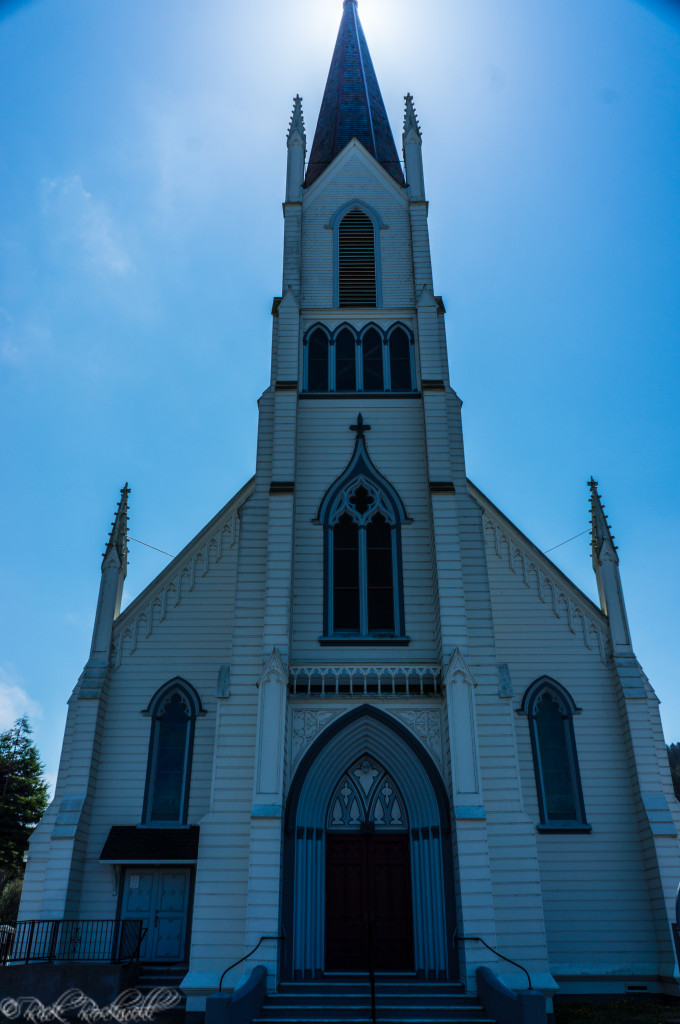 Ocean Ave: The historic Ferndale Cemetery, which offers some of the best views of Ferndale from the hill, is on Ocean Ave.
Also, the Berding home is across the street from the cemetery on Ocean Ave. This home is famous for it's gum drop shaped trees, which has earned it the nickname "The Gum Drop Tree House."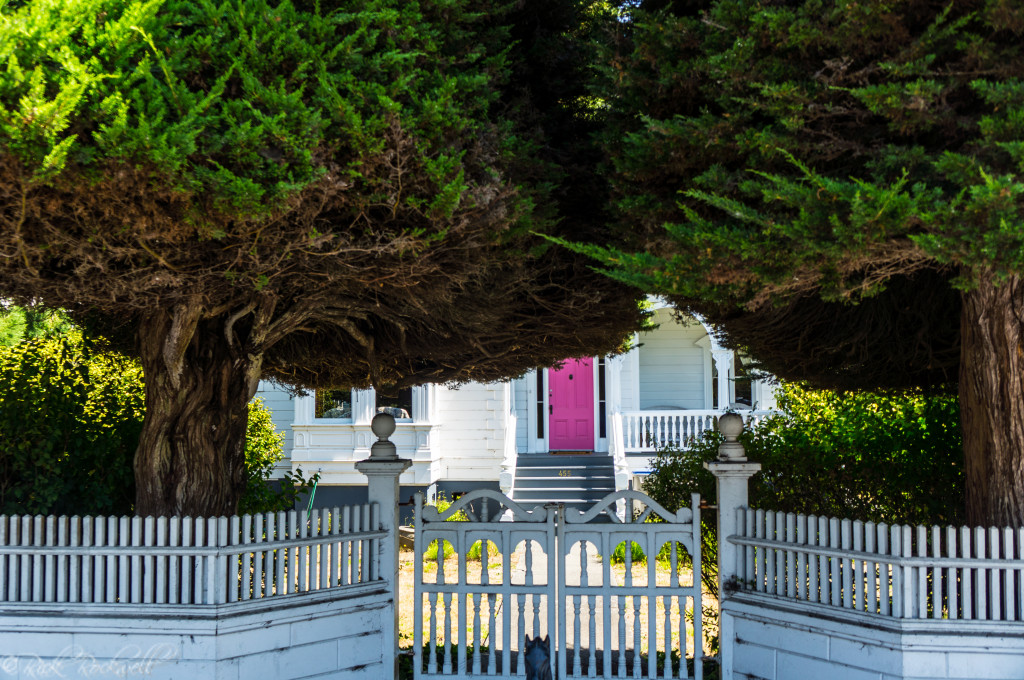 Shaw Ave: Head up Shaw Ave past Ferndale Pizza and you can check out the Ferndale Museum and two more churches: Our Saviour's Lutheran Church and St. Mary's Episcopal Church.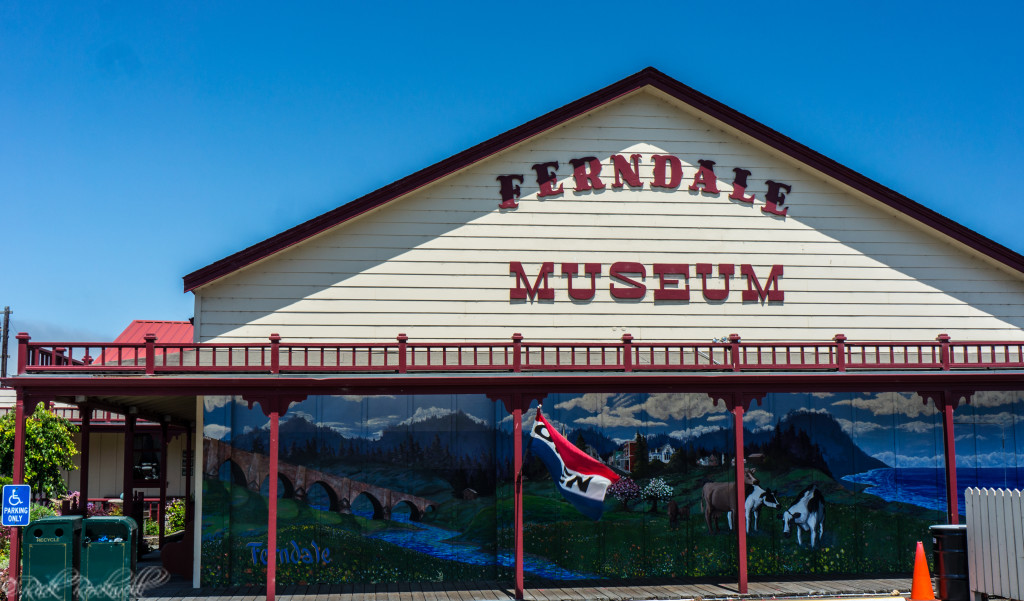 Until Next Time
There is a certain magical feeling when visiting Ferndale. It's an enjoyable stroll through history, preservation and cultural charm. The town just melts you with its sweet, gentle embrace.  A sense of welcome and comfort wash right over you. It's as if you belong here.
I took my teenage daughter and seven year old son with me to Ferndale and both of them were enamored with the town's overall quaintness. Of course, it also helped that the town had some great pizza. The kids didn't want to leave Ferndale and neither did I. It's a town that my family wants to visit again and I know your family will too.
A minimum of two days is needed to really appreciate how much Ferndale has to offer.  But, I must warn you – the longer you stay, the harder it will be to leave.