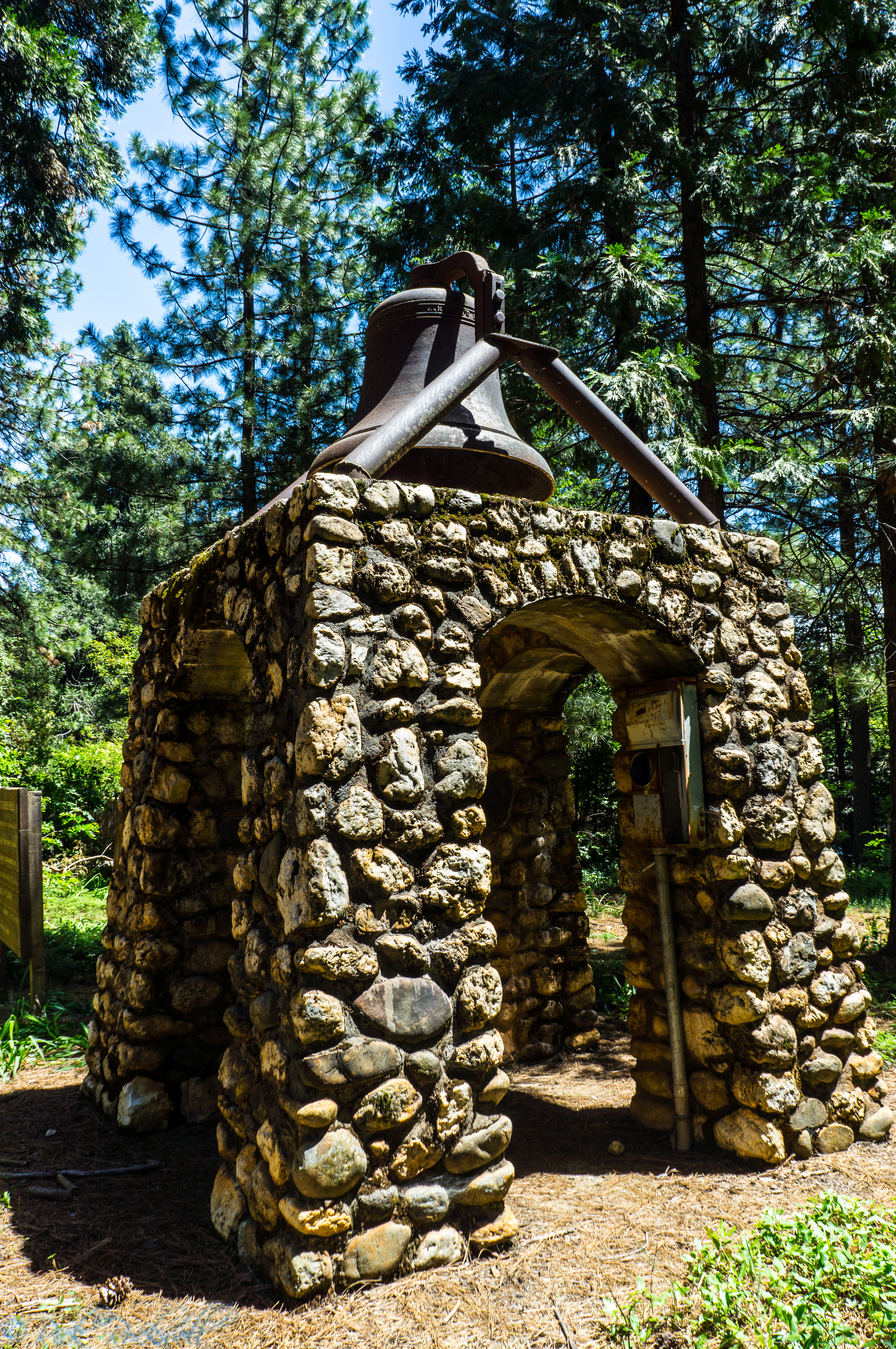 (Last Updated On: April 2, 2015)
The parish decided to raise $3500 for a church bell to be added to St. Joseph. The bell was cast in Sheffield and then delivered to Boston. It would then be shipped around the Horn to San Francisco. By boat, the bell was taken to Sacramento where it was transported via cart with 6 horses to Forest Hill some time in 1862. The bell was christened as the "Bell of St. Joseph."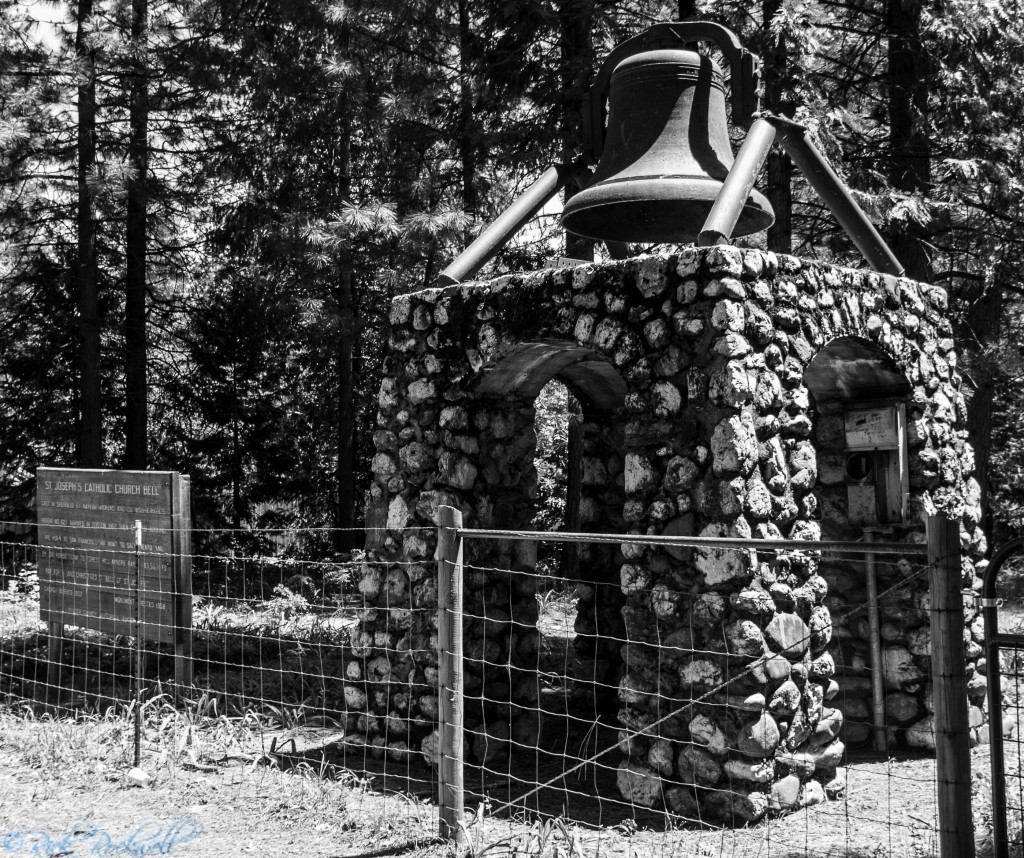 Initially, the bell was hung at the old church and supported by large timbers. Unfortunately, the bell fell many times and caused great frustrations for the congregation. It took many men to pull the near 4 ton bell, by rope, up to its resting position.
The bell had a deep sound to it. When it rang, miners could hear it from miles away. Historical reports claim that it could be heard up to 20 miles away in favorable conditions.
Eventually, the town of Bath and other mining camps dissolved as people moved away. The St. Joseph church decided to build a new church in a more convenient location.
Over the next several decades, concern grew over the bell being too heavy for the tower and causing a collapse. Fortunately, this never happened.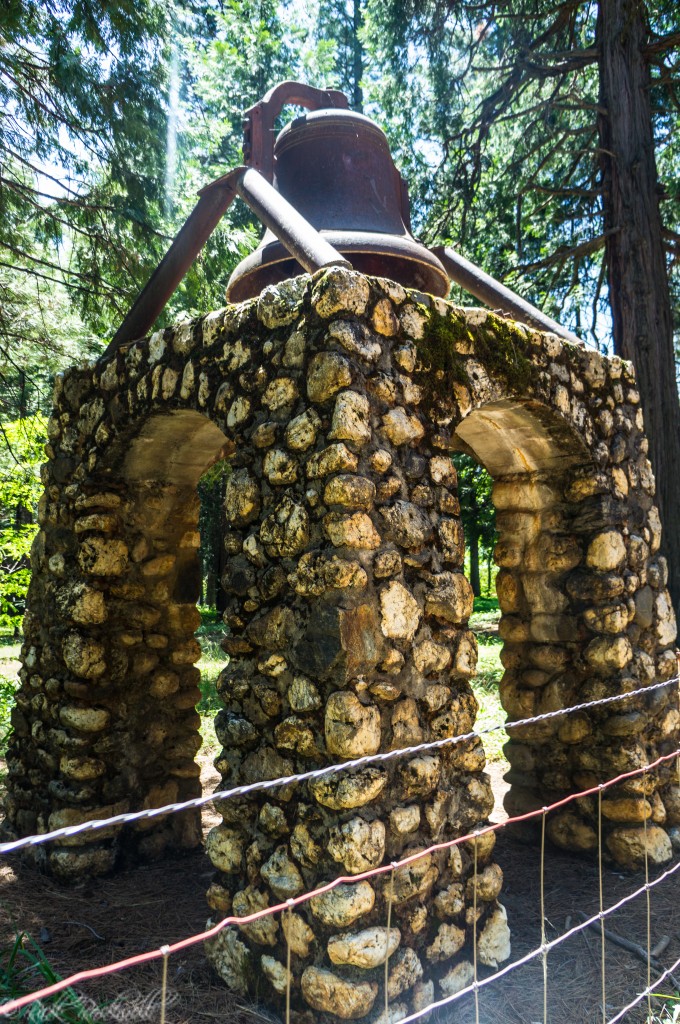 Sadly, in 1952 a large fired destroyed the old St. Joseph Catholic church. All that remained was the christened St. Joseph church bell. In 1958, a monument was erected with the bell hanging firmly for all to see.
Today, the bell has become a symbol of resolve, perseverance and remembrance of how things used to be.
Location
The St. Joseph Church Bell is located near the address of 24800 Foresthill Road, Foresthill CA 95631. There is fencing that prevents visitors from actually touching the monument. A sign is there to briefly explain the history of this bell. It's worth a look, if you are traveling through Foresthill.
Check out more of my Foresthill Divide adventures.