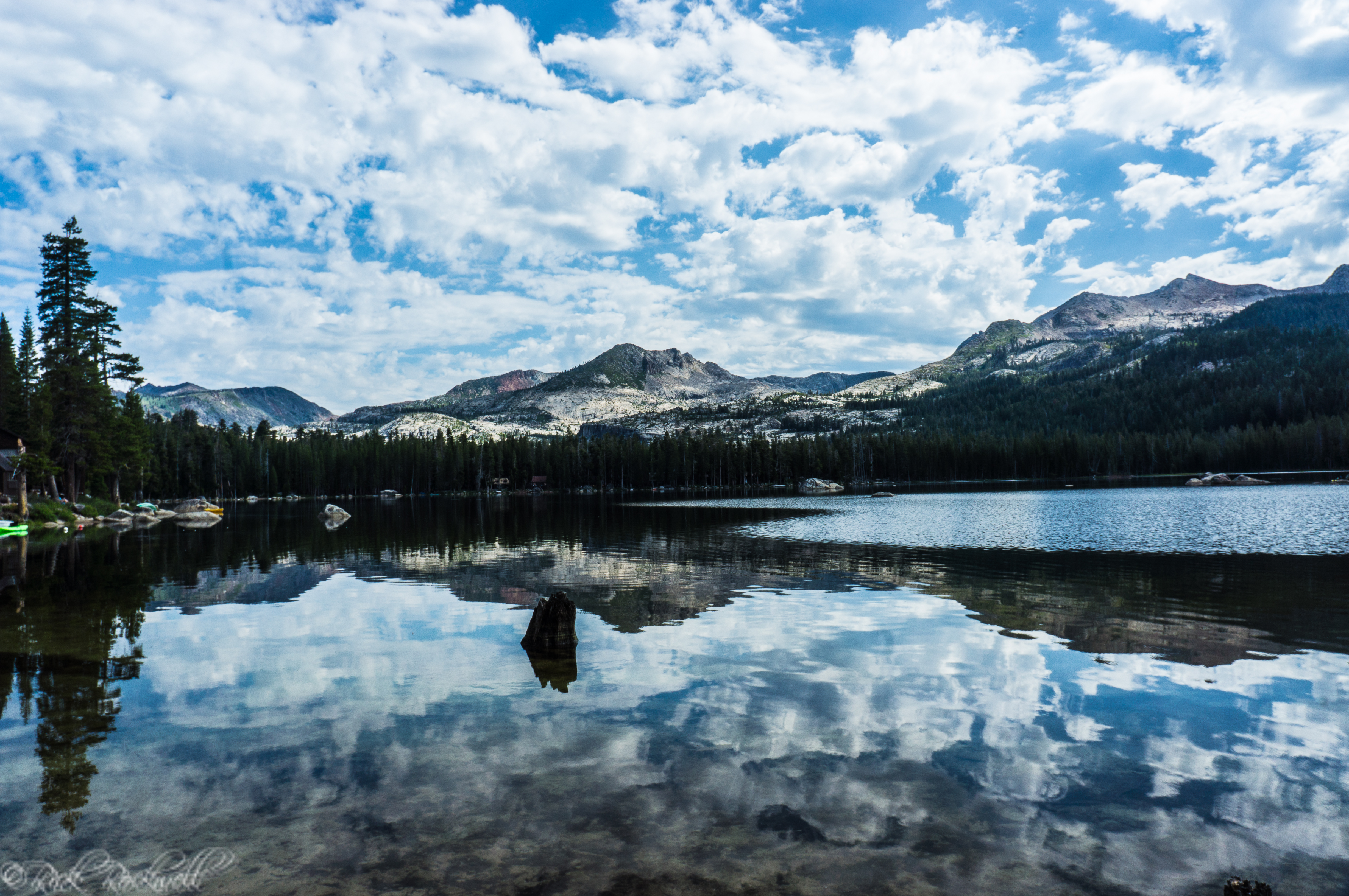 (Last Updated On: January 1, 2020)
With an elevation of nearly 7,000 feet, Wrights Lake (Wright's Lake) is a beautiful recreation area located in El Dorado County near Highway 50. In addition to camping, hiking and kayaking, Wrights Lake offers stunning landscapes of clear water, the timber belt and the rocky peaks of the Sierra Nevada mountains.
How did Wrights Lake get its name?
Wrights Lake (or Wright's Lake) is named after two brothers – Bert and Ed Wright. The brothers were dairy farmers with lands near modern day Galt. The story is that the brothers were looking for summer locations for their dairy cows to graze. In the early 1850's, the brothers came across the lake and felt that it was the perfect area due to the water supply and ample lands for grazing. Apparently, the brothers filed land claims totaling over 1200 acres near the lake.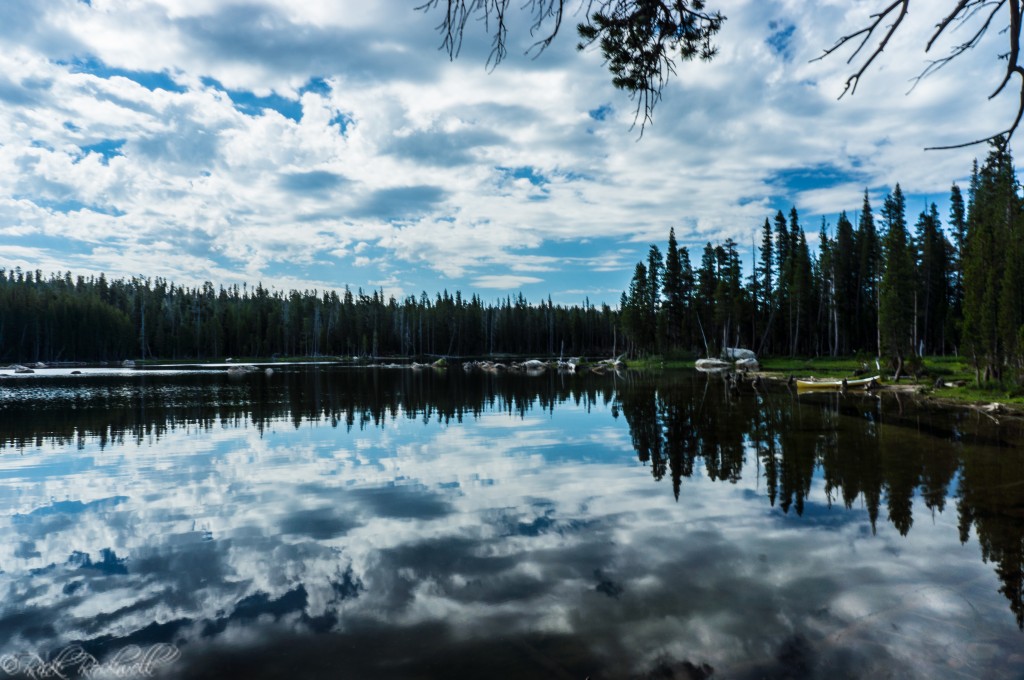 Camping at Wrights Lake
There are 67 units available for camping that range from tent units to Trailer or RV units. The campground facilities have vault toilets, piped water, picnic tables and grills. You must call 4 days to 6 months in advance for reservations.
Cabins are not available for rent. These are privately owned with most of the cabins being in the same families since the 1920's. Reportedly, a longtime camper named George Smith was issued a permit to build the first cabin at Wrights Lake in the late 1920's.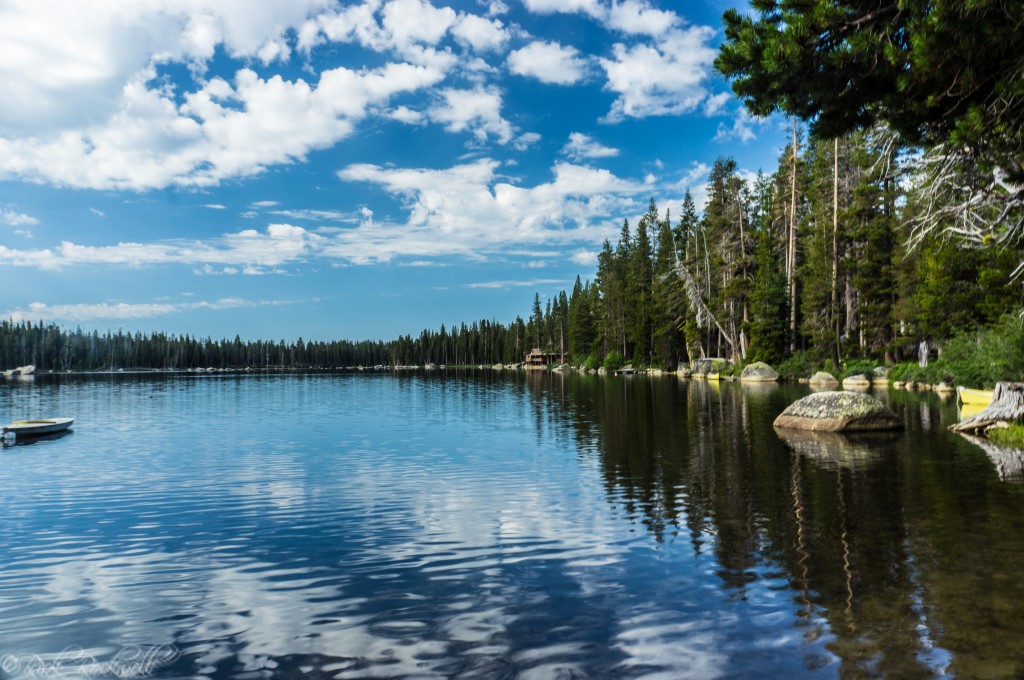 Hiking at Wrights Lake
One of the wonderful attributes of the Wrights Lake recreation area is the excitingly popular trails that lead you out into Desolation Wilderness. The two most popular trails are: Rockbound Pass Trail and Twin Lakes Trail.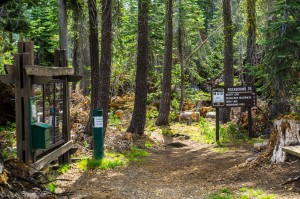 Rockbound Pass Trail: This trailhead is located on the south to southwest side of Wrights Lake. It's roughly 6 miles from the trailhead to the pass, with over 1700 feet of elevation gain. There are several lakes to explore, beginning with Beauty Lake.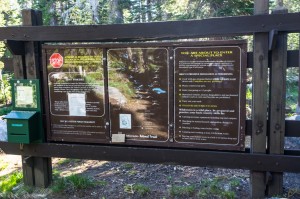 Twin Lakes Trail: This trailhead is located on the north to northeast side of Wrights Lake. It's the gateway to two popular destinations: Twin Lakes and Grouse Lake. The trail is all uphill and has an elevation gain of roughly 1300 feet. Once entering Desolation Wilderness, you come to a split where the left fork leads to Twins Lakes and the right fork leads to Grouse Lake.
Both trails offer spectacular views and are moderately strenuous.
Check out my experience hiking the Twin Lakes Trail.
Water Activities
One of the great things about Wrights Lake is that no motor boats are allowed on the water. This is for safety and preservation purposes. It makes the lake more enjoyable for swimming, kayaking and canoeing.
Chappell Crossing
This cute little bridge is located near the beginning of the Twin Lakes trailhead. The stream from Wrights Lake runs underneath this bridge and over to the meadow. The trees provide a backdrop to an overall picturesque location.
The name of this area is in honor of Roger Chappell also lovingly known as "Ranger Roger." According to MTDemocrat.com, Chappell was a teacher for over 30 years in the Pollock Pines School District and was a dedicated worker for the U.S Forest Service during the summers. He taught many kids and families all about the area. Roger died in May of 2011, at the age of 73. His passion and influence in the Wrights Lake area are immeasurable and he will forever be honored with this tribute.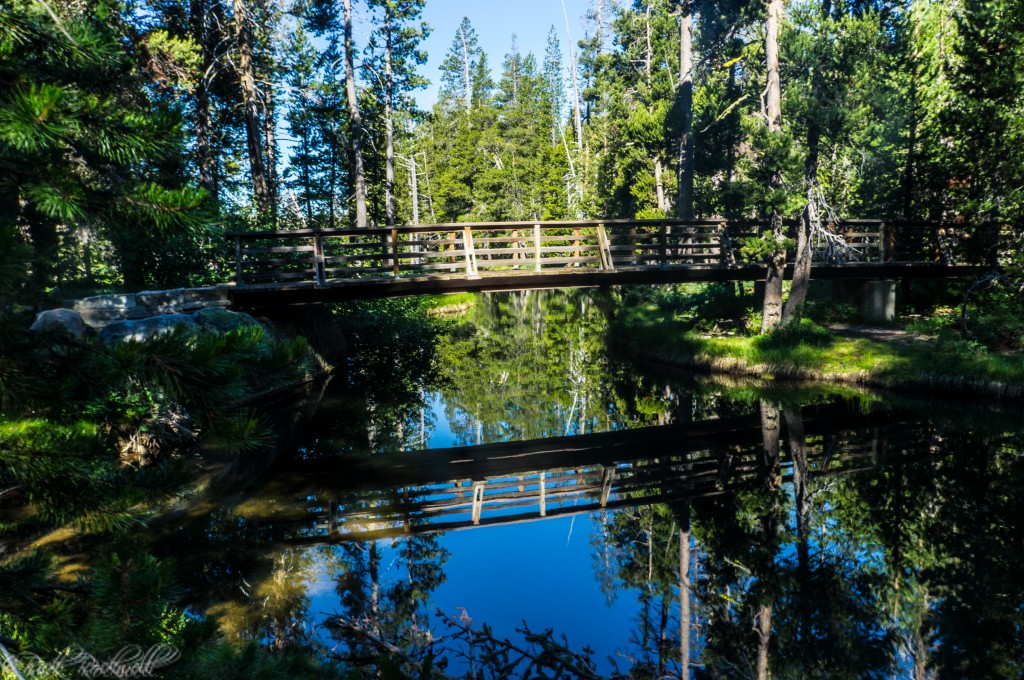 Wrights Lake Meadow
Located on the north side of the lake, this wide open meadow provides stunning scenic views with the Sierra mountain peaks in the background. It's just a few hundred yards past Chappell Crossing along the Twin Lakes trail.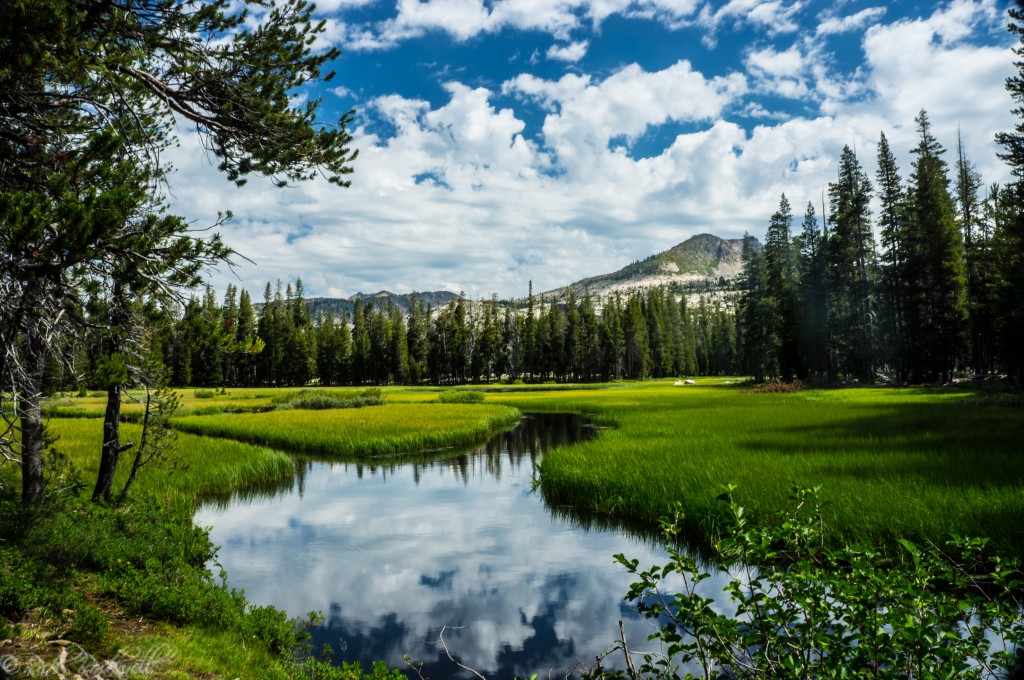 The Wright Choice

Over the years, I have made multiple trips to the Wrights Lake area. One trip was to hike the Twin Lakes Trail and another trip was to hike around Wrights Lake and the nearby lakes of Dark Lake and Beauty Lake.
I enjoy a good, challenging hike and the Twin Lakes Trail definitely provides a challenge. But, I enjoy beautiful scenery even more. And, Wrights Lake offers plenty of beauty, peace and enjoyable scenery. Whenever I get the chance, I try to stop by this lake for some relaxation and landscape photography.
The Twin Lakes Trail only takes you by a small portion of Wrights Lake. However, it does go over Chappell Crossing and by the meadow which are both two beautiful places for pictures. Just make sure you don't go during prime mosquito season because they have no mercy.
The hike from Beauty Lake south to Wrights Lake is less than a half mile and is an easy stroll. Walk a 1/4 mile southwest of Beauty Lake and you reach Dark Lake.
Wrights Lake has become one of my favorite lakes and I definitely plan on visiting it during the various seasons to see how its beauty changes. It's a must see lake if you are anywhere near the Crystal Basin.
Check out more of Crystal Basin adventures.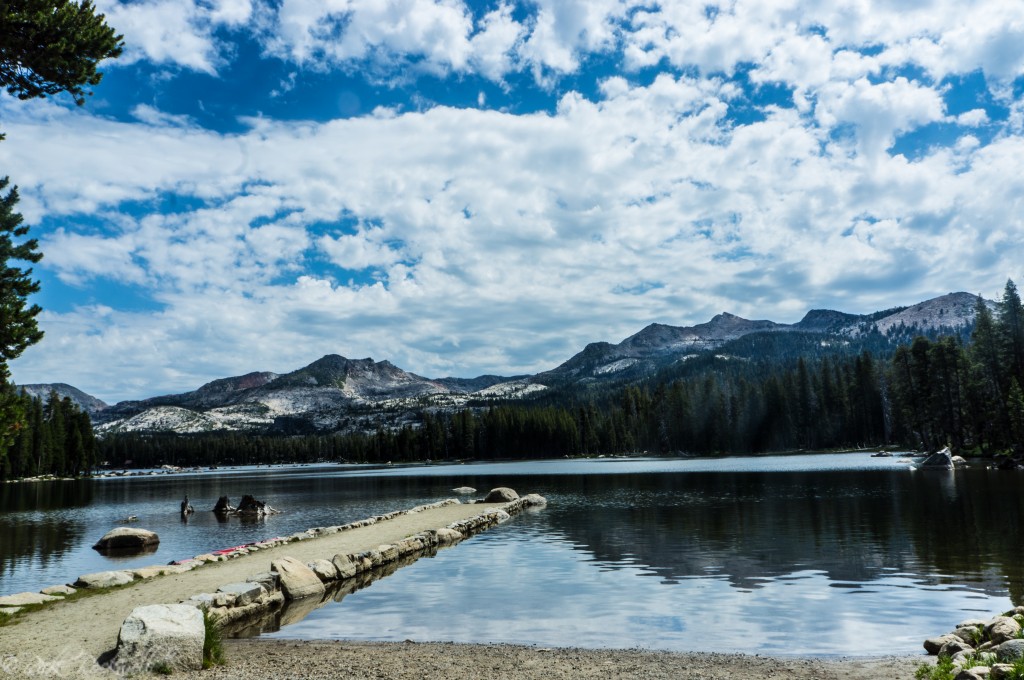 Directions to Wrights Lake
From Sacramento, head east on Highway 50 past Placerville. Look for a small town called Kyburz as it's located roughly 4.5 miles before the Wrights Road turnoff. Make a left onto Wrights Road and head 8 miles north to Wrights Lake.
Wrights Road is closed in the winter due to heavy snow. During the other seasons, this narrow road requires you to drive at slow speeds due to the steep inclines and winding turns.
You can also head up Ice House Rd. for 11 miles until you intersect with Wrights Road two miles south of the Wrights Lake entrance.