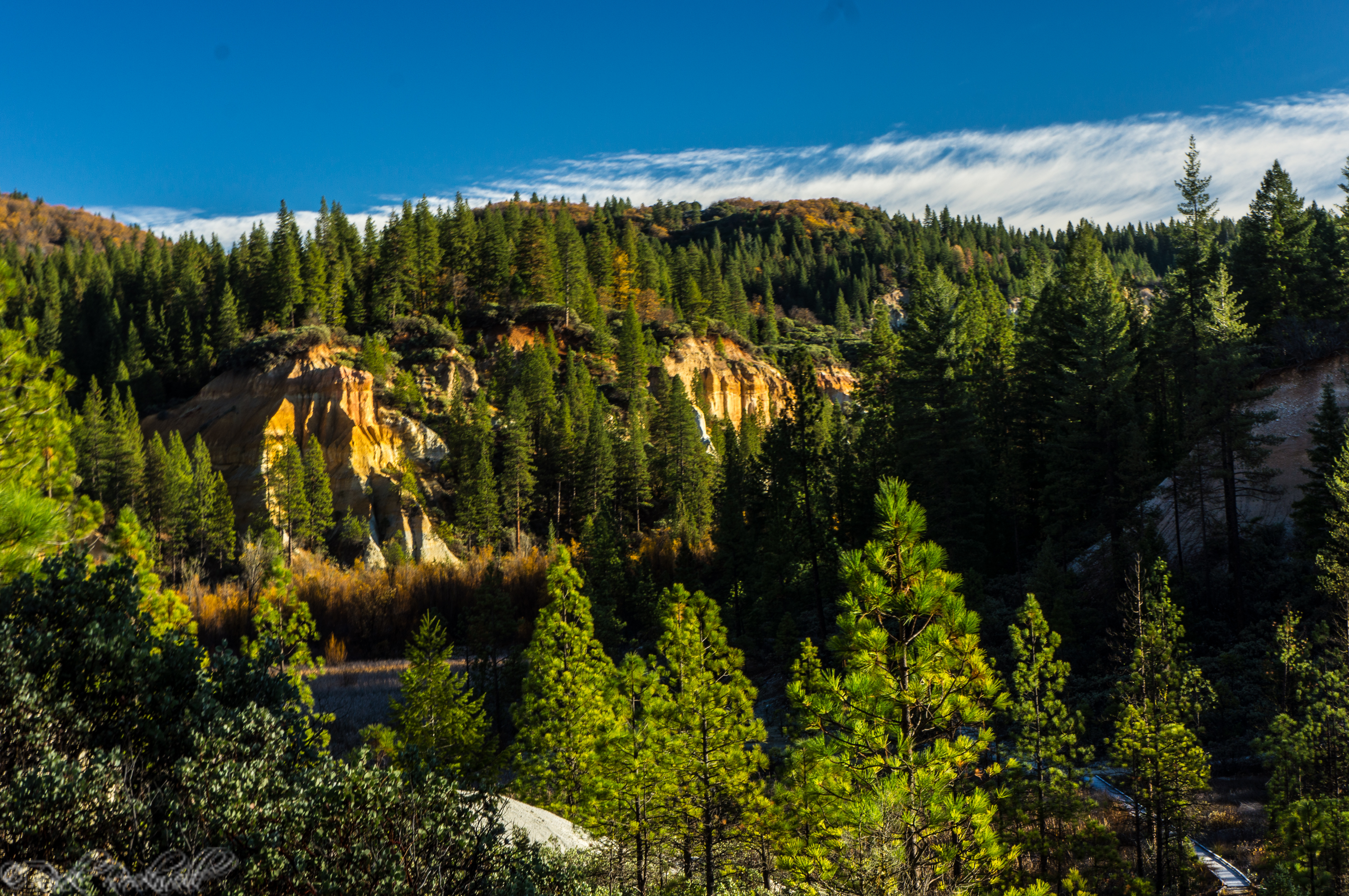 (Last Updated On: March 7, 2015)
Park Hours of Operation
The State Park is open every day from Sunrise to Sunset. The museum, the buildings and tours of the town are only open during the summer season between Memorial Day and the end of September. There is an $8 fee per vehicle during the peak season.
Contact number: 530-265-2740
Directions
The state park is located roughly 26 miles (40 to 45 minutes) north-northeast of Nevada City. However, getting to Malakoff Diggins State Park can be rather challenging especially during the winter season. The two most common ways involve partially unpaved roads that are narrow with some hairpin turns.
The recommended way is taking highway 49 towards Downieville and traveling 10.5 miles until you make a right onto Tyler Foote Crossing Rd. There's a sign for the state park at the turn and you will proceed to travel on this road for about 15 miles. This is a paved 2-lane highway with a good speed limit except when you pass through some small districts.  Eventually, this road ends and you come to a slight split where you will stay to the right and head down Derbec Road. There will also be a sign pointing to the state park.
This road is unpaved, narrow, bumpy and requires much slower speeds. After about 1 mile, you enter the state park and see signs for the campground. Make a right onto N. Bloomfield Rd. and you will quickly enter into town.
The second option is less distance, but travels along a more difficult road that is mostly unpaved. Take Highway 49 toward Downieville and travel for about a 1/2 mile. Make a right onto N. Bloomfield Road for 16.5 miles until you enter the town of North Bloomfield. This road is much more difficult to navigate as it barely fits two cars side-by-side. Additionally, it's filled with bumps, holes, gravel and runs across a one lane narrow bridge that spans the South Yuba River.
This road is best to take when exiting the state park, not entering, as it's harder to drive the unpaved road that heads up in elevation along the foothills. Additionally, this road is closed at times in the winter due to heavy snowfall. I don't recommend this road unless you have a 4WD vehicle.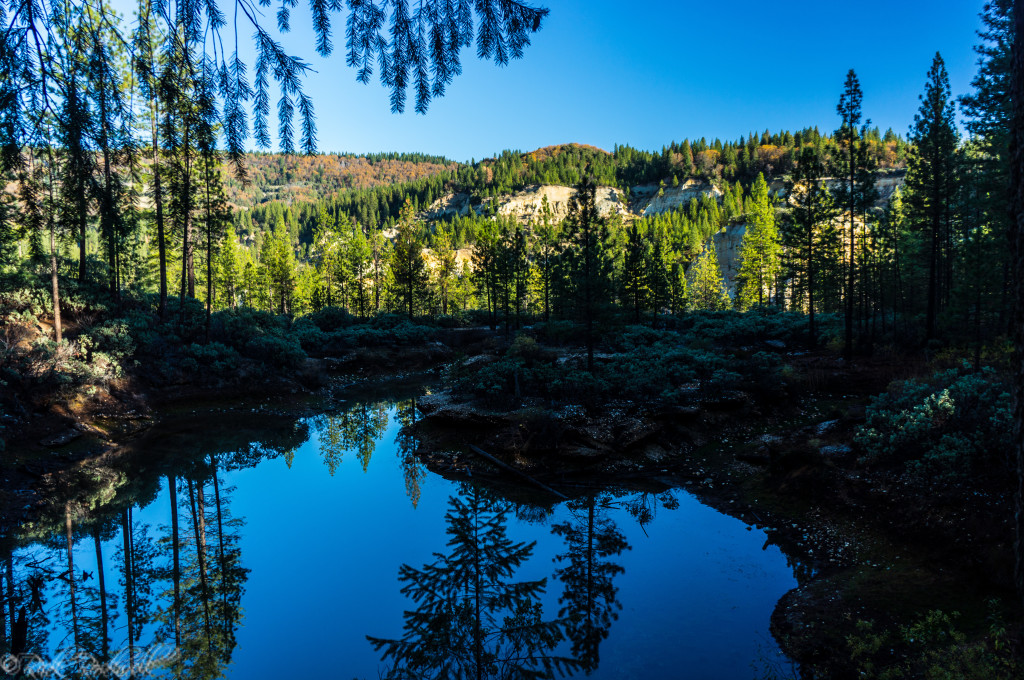 History
In 1851, three gold diggers made their way out northeast of Nevada City with the hopes of finding Gold. Over the previous few years, both Nevada and Placer counties were overrun with miners during the Gold Rush boom. So, these 3 diggers were looking to move out beyond the crowded mining areas. Eventually, they found some gold nuggets along the San Juan ridge and by 1852, a mining town named Humbug was established.
The next year, hydraulic mining was introduced to this region and it greatly changed the landscape. By the 1860's Humbug was filled with over 500 residents and was renamed North Bloomfield. Additionally, the hydraulic mining was causing so much flooding and environmental disasters that eventually, the Government ruled it illegal by 1884 due to the major damages caused to the farmlands in Sacramento Valley.
Once the hydraulic mining was made illegal, the town, which once had nearly 2,000 residents, quickly dissipated as the miners and their families left.
In 1965, the state of California decided to preserve this region as a state park where visitors can explore the state's mining history.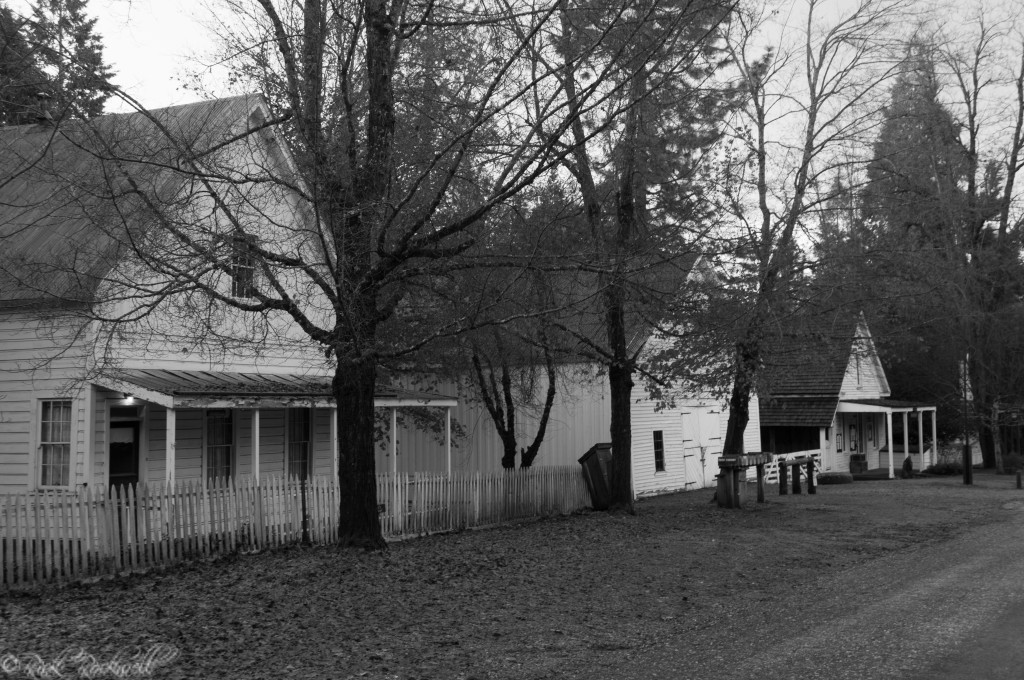 North Bloomfield
Today, North Bloomfield has 6 fulltime residents who mostly keep an eye on the historical town and share the history with visitors. It's basically a ghost town that has been preserved for all to experience. There's a mixture of original buildings and some that have been reconstructed to match the gold rush era.
Check out my article on North Bloomfield for more info and photos
Hiking and Camping
The park has roughly 20 miles of hiking trails ranging from .25 miles to over 3 miles. These trails range mostly from easy to intermediate.
Blair lake trail (1.2 mi)
Church trail (.25mi)
Diggins loop trail (2.7 mi)
Hiller Tunnel trail (.25 mi)
Humbug Creek trail (2.7 mi)
Martin Ranch trail (.5 mi)
North Bloomfield trail (.6 mi)
Rim trail (3.2 mi)
SIaughter House trail (.6 mi)
Upper Humbugtrail (.8 mi)
West Overlook trail (.11 mi)
Camping is available in the Chute Hill Campground. However, the campground is only open during the season between late May to late September.
Other points of interest are: Blair Lake, the tunnels  and the waterfall.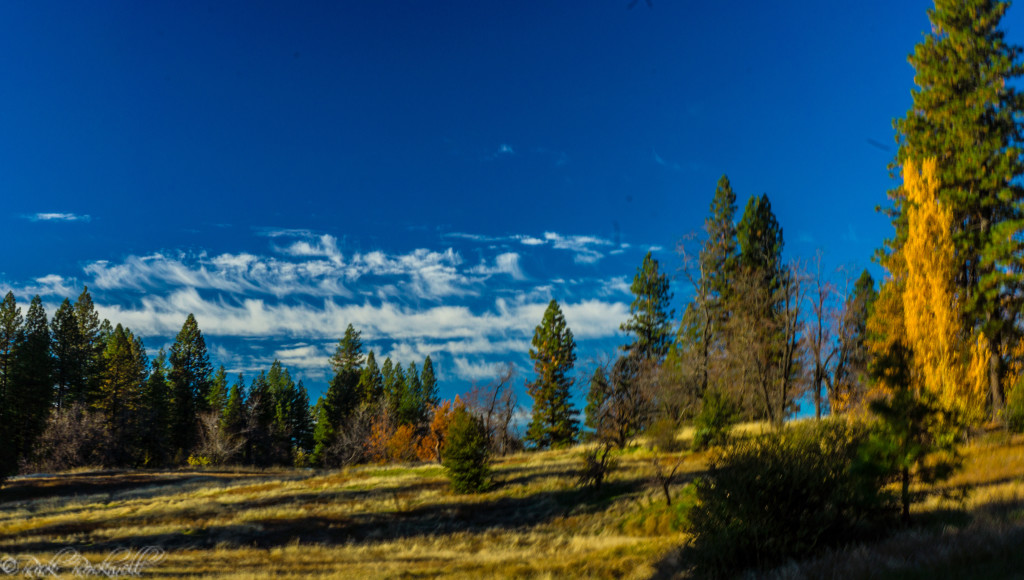 My Experience
On an early Wednesday morning I proceeded to make the drive from Sacramento county out to Malakoff Diggins State Park. I left before 6 am because I didn't want to get stuck in traffic anywhere along I-80 or Highway 49. Plus, I wanted to see if I could get to Nevada City early enough to take some pictures of the old town without too many people around. I was actually making good time and got to Nevada City before 7am and decided just to head on to the park. Since this was my first trip out to Malakoff, I figured I would take the recommended route which is down Highway 49 toward Downieville.
After a few miles, the road began to wind, twist, turn and require slower speeds. Highway 49 crosses over the South Yuba River which I imagine would be a nice spot to stop if there was more water flow.
From this point it was a few more miles until the Tyler-Foote turn off. There's a sign for the State Park pointing to the right. This next portion of the drive was about 15 miles and went through rather secluded areas with very few homes. It was a peaceful drive with pleasant scenery. Eventually, you reach the unpaved portion which lasts about a mile until you get to the intersection with North Bloomfield Rd. This unpaved section requires slow speeds.
By this point, it took me about 40 minutes to get here. It feels a lot longer especially when you have never been here before. Once on North Bloomfield Rd. you quickly enter the town of North Bloomfield and it is definitely a small little town. In fact, you can walk through the whole town in about 5 minutes.
As I spent some time in the town, I met a local resident named Tom. He was surprised to see me since it was about 7:30 am on the day before Thanksgiving and it was during the offseason. I had a chance to speak with Tom for about 45 minutes. He shared some stories about the local residents, local parade, original items within the buildings, missing out on the fall colors and so much more.
Talking with Tom really made me want to do the town and museum tour. During this time, a park ranger came up and spoke with us. She knew Tom, apparently everyone does. I was given an informal tour of the area from Tom and the ranger. It really added context to the landscape of North Bloomfield. Tom suggested that I take the North Bloomfield Rd. out of town. He said that even though it's unpaved most of the way, my truck would handle it and it's easier heading out of town down that road. It's definitely not recommended to drive this road on the way into town.
I did not hike any of the trails as it was 36 degrees outside, nobody was around and I was told that the best time to do these trails is in the late spring when it's warmer and the waterfall would be more full. So, after saying my goodbyes to Tom and the park ranger, I left town.
On the way out of town is the church, the cemetery and the old school. This is about a mile before the West Point Overlook which, in my opinion, is one of the best views of the entire state park.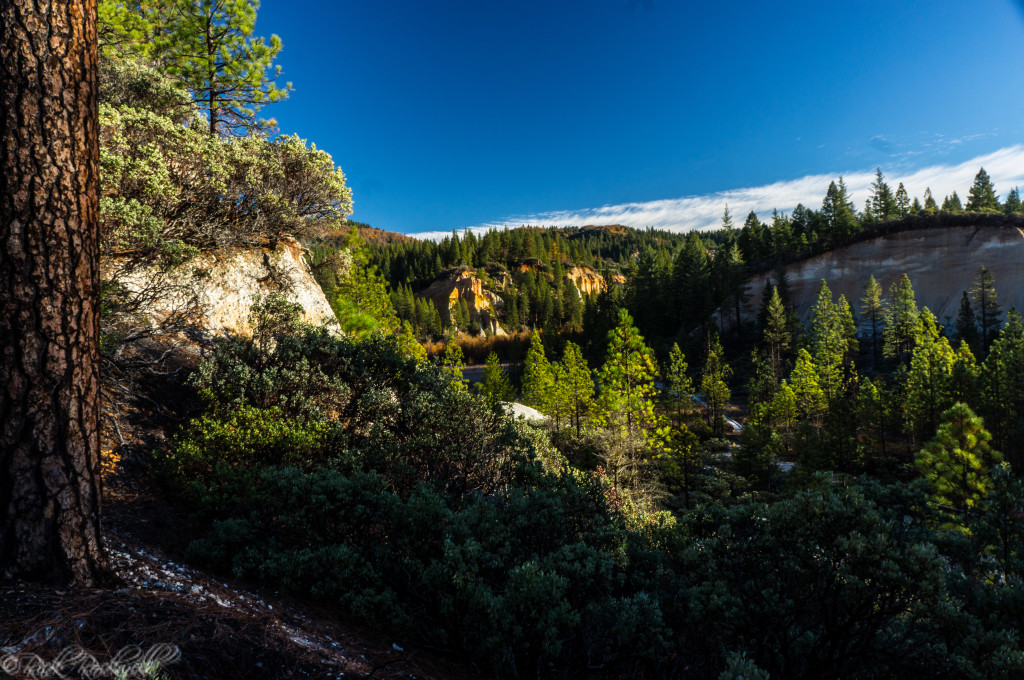 Warnings of the North Bloomfield Rd. did not disappoint. I spent a few miles driving at a speed of about 10 miles per hour. The road was very narrow and two cars could not fit side-by-side. One of us had to pull off the road to let the other by. Additionally, it was filled with dips, gravel and areas of mud. This road would be a nightmare in the winter or during heavy rain. Do not try this road during those times, unless you are experienced.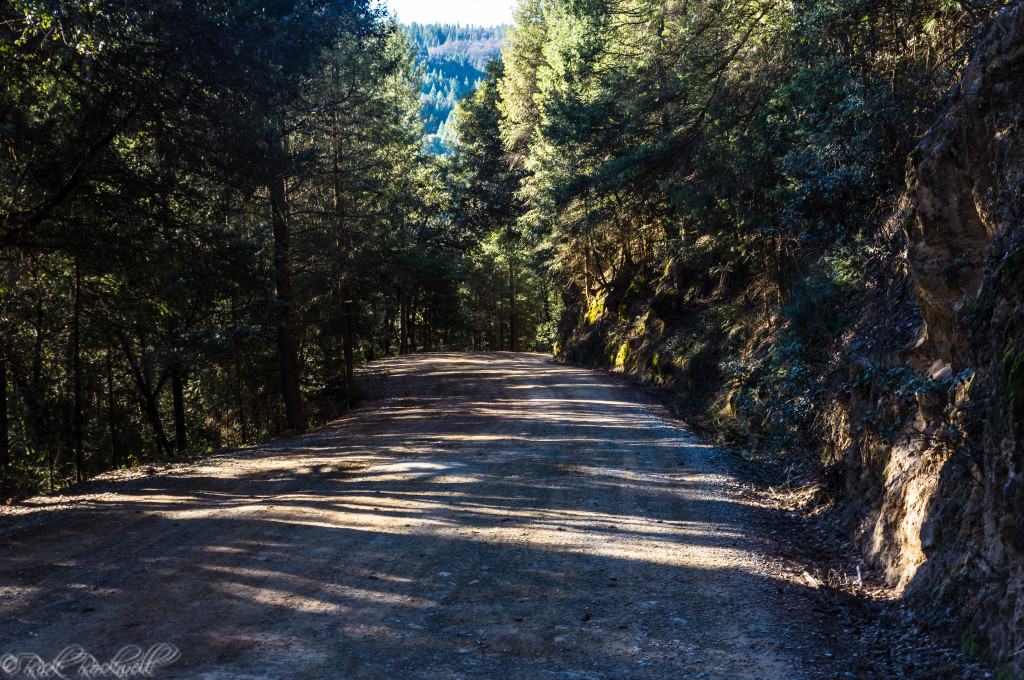 As the road winds down to the South Yuba River, it gets more narrow and eventually crosses over a one lane bridge. The bridge had frost on it and was very slick. The road winds back up the hillside and eventually weaves back into Nevada City. It was a shorter trip but definitely more challenging than heading to Tyler Foot Road.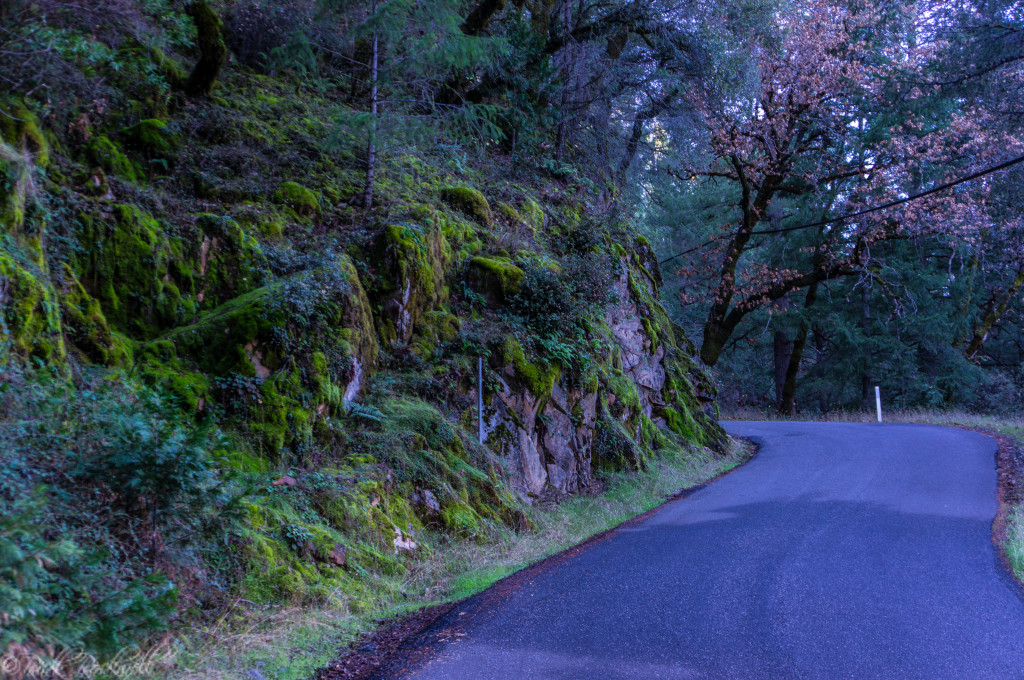 Final Words
I have already made plans to return to North Bloomfield in late Spring hopefully after they open the town up for tours. I intend on hiking throughout the park and hopefully explore the tunnels and the waterfall. I highly recommend checking out this park during the prime season. But if you are like me, and enjoy heading out there when nobody else is around, then you will be pleased with the views of the landscape and walking through the ghost town. And if you see Tom, tell him I said hi.