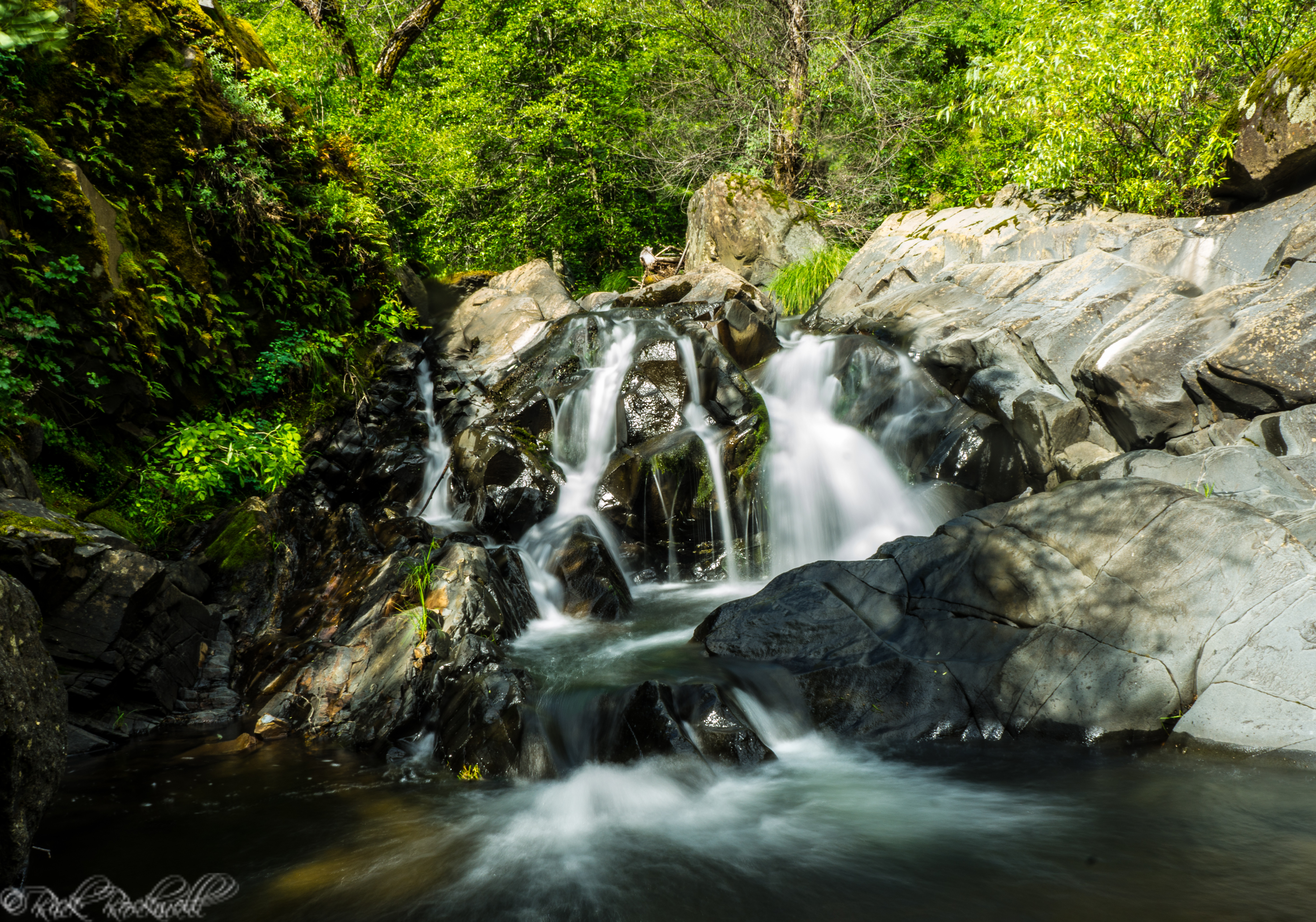 (Last Updated On: July 8, 2015)
It's located on Bunch Canyon creek which flows through Bunch Canyon. This creek is historically significant due to its part in the gold rush era of Placer County.
Bunch Creek History
According to various historical accounts, after miners found gold along Bunch Creek a camp quickly sprung up.  The camp, which was located about 1/2 mile south of Colfax, was first named Alder Grove and then later changed to Illinoistown. This town was located several miles north of Yankee Jims, which was named after a bandit who found gold and set up a corral for the horses he stole around 1849-1850.
As the town grew, it became an important location in the Placer County region. By the mid 1860's, the Central Pacific Railroad came through near Illinoistown, from Sacramento, and it changed the entire economy. Soon, a town sprung up because of the railroad and adopted the name Colfax after Vice President Schulyer Colfax (1869-1873) who visited the region a few years earlier to check on the progress of the railroad. Quickly, Illinoistown was absorbed into Colfax.
Bunch Creek Waterfall
Although all the gold is most likely gone from this creek and canyon, the creek and waterfall are still small treasures for us adventurers, and history buffs, to enjoy.
Prior to the 2.6 mile spot for parking, there's a sign stating Auburn State Recreation Area. This will help prepare you to keep a lookout for the parking area that's coming up on the right side. It's perpendicular to the road and if you go too far into the parking area, you will go over the side and down at least 900 feet to the creek. In fact, after you park, you can look down to the creek and see old cars that have met this fate.
Yankee Jims Road can be treacherous during the winter or if you are driving at faster speeds. The narrow road is gravel and dirt with sharp turns that wind through the canyon.
Once you park, you will have to walk up roughly 50-75 feet north or south on YJR to find a safe passage down to the creek. There are no defined trails. You will have to forge your own path.  The trek down is filled with dirt, bushes, trees, loose rocks and patches of poison oak. I recommend this only for advanced hikers.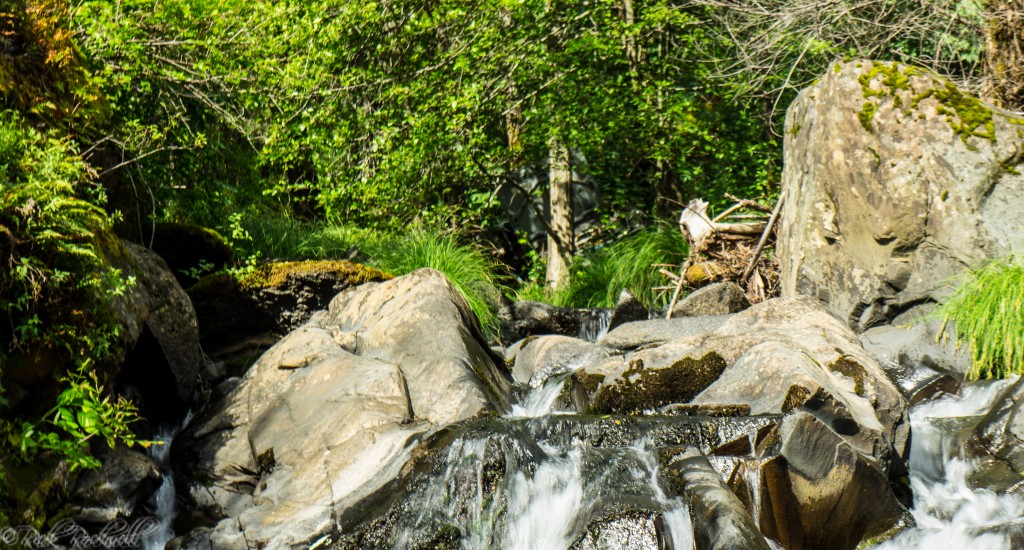 Difficulty
Although the hike is less than 1,000 feet, it's straight down the side of the canyon. There's no trail and plenty of obstacles like loose rocks and poison oak. Do not attempt this climb down unless you are an experienced hiker. The climb back up is even harder.
Tips
Bring plenty of fluids
Bring a camera
Bring sunscreen
Bring bug spray
Be aware of the wildlife
Watch out for Poison Oak
Visit in the Spring and in the morning
Final Thoughts
Bunch Canyon waterfall is a sweet little waterfall that packs quite the adventure just to get down to it. Depending on the water flow, you can set up your tripod on large stones in the middle of the creek, roughly 6-10 feet south of the waterfall. The waterfall is at least 15 feet high. Additionally, unlike any other waterfall I've been to, there are older cars on both the north and south side of the waterfall that have met their final resting place. A fun waterfall for enthusiasts and experienced hikers. A perfect start for chasing waterfalls down Yankee Jims Road.
Check out more of my Auburn State Recreation Area adventures.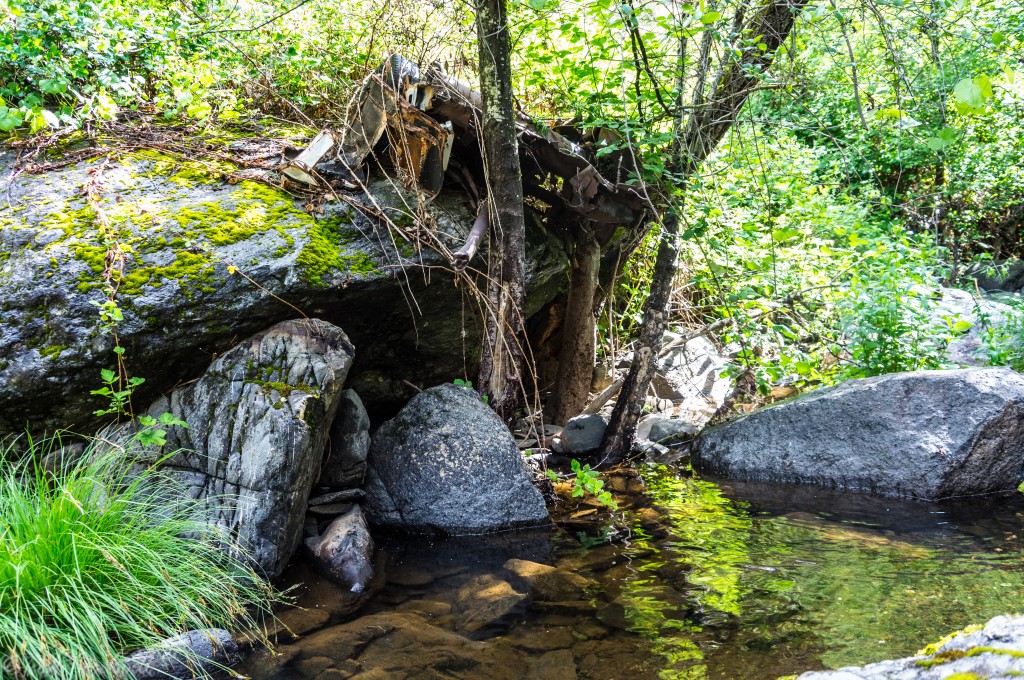 Directions
From Sacramento:
I-80 toward Colfax
Exit on Canyon Way (Colfax/Grass Valley)
Turn right onto Canyon Way
Drive 2.2 miles and turn left onto Yankee Jim Road
Drive 2.6 miles on YJR
Park where YJR curves to the left. Small Parking on right side