(Last Updated On: January 1, 2020)
The Lakes Basin Recreation Area is an outdoor paradise for anyone who enjoys fishing, hiking, camping, boating, scenic lookouts and memorable adventures. This rugged landscape has many points of interest with Frazier Falls, quite possibly, being the most popular of them all.
Details About The Waterfall
Frazier Falls is located in the heart of the Plumas National Forest at an elevation of roughly 6,200 feet. This waterfall is fed by the Frazier Creek which originates in the northwestern portion of Gold Lake. The creek then flows in a northeastern direction a little less than 6 miles before the confluence with the Middle Fork of the Feather River near the town of Graeagle. In total, the creek eventually travels down 2,000 feet in elevation.
Frazier Creek is a mellow stream of water which surprisingly produces an impressive waterfall that plummets an estimated 176 feet. Ironically, the waterfall has a feather shape to it, which is appropriate considering that the word Plumas is Spanish for "feathers."
The ideal time to see this waterfall is mid-May through June.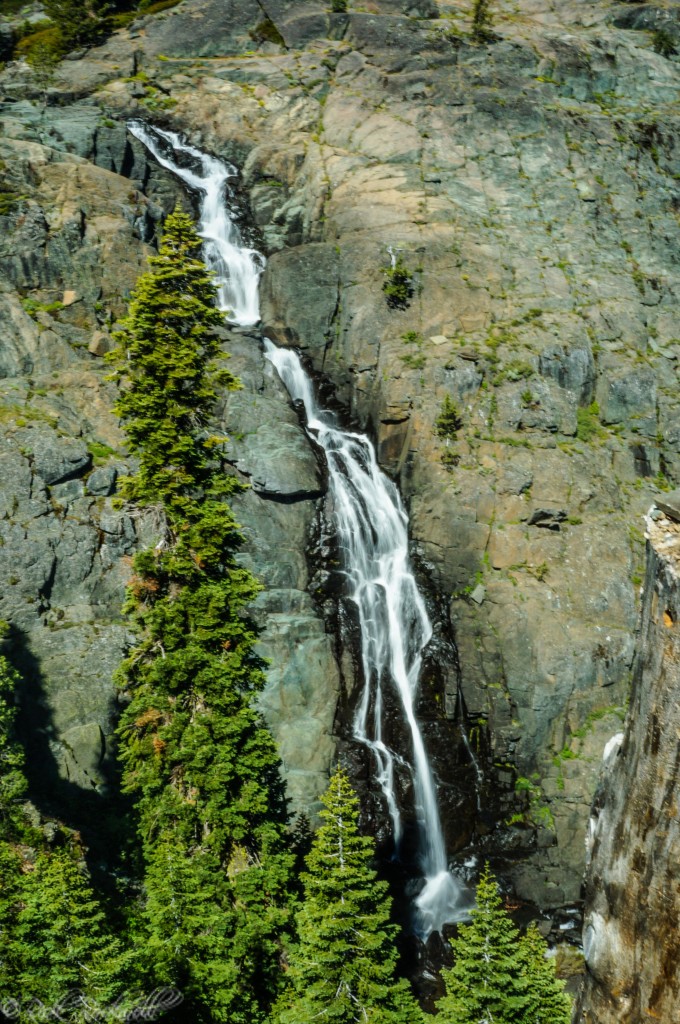 Frazier Creek Trail
Perhaps the biggest reason why this waterfall is so popular, in addition to the visual appeal, is that it's paved the entire way and wheelchair accessible. Additionally, the trailhead has bathrooms, nearby picnic tables and a handful of parking spots. The most challenging part of this trail is just getting to the trailhead.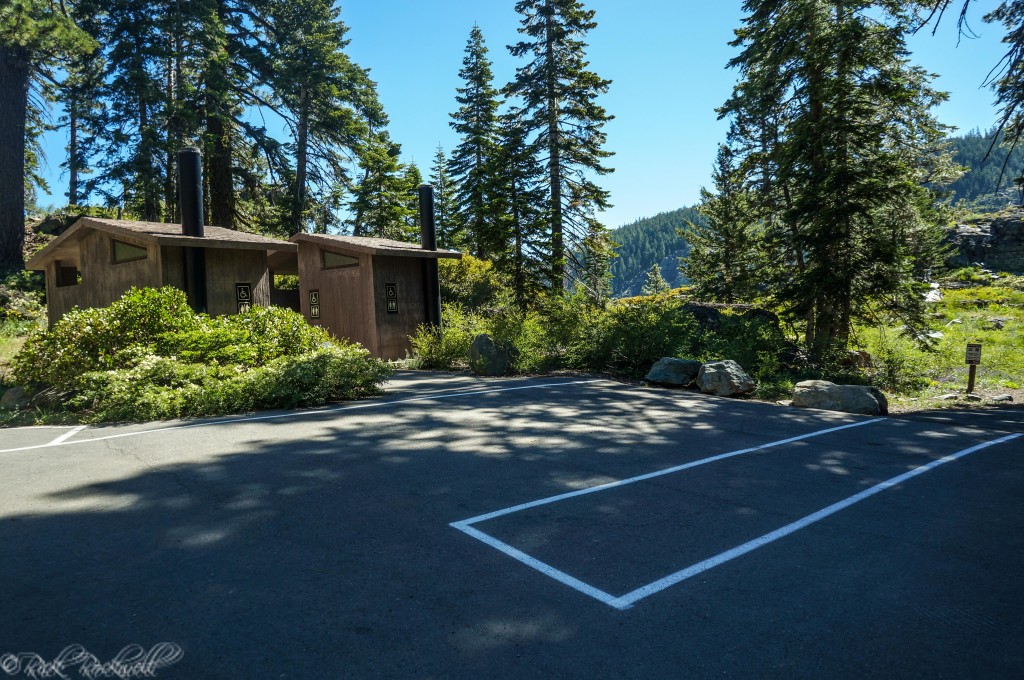 The trail is roughly ½ mile long from the trailhead to the gated viewing platform across the canyon from Frazier Falls. There's relatively little elevation change throughout the trail, which makes it easy for most visitors.
At the ¼ mile mark (half way to the waterfall platform) is a little wooden bridge that spans Frazier Creek. This is a nice, scenic spot where you can view the creek heading toward the falls.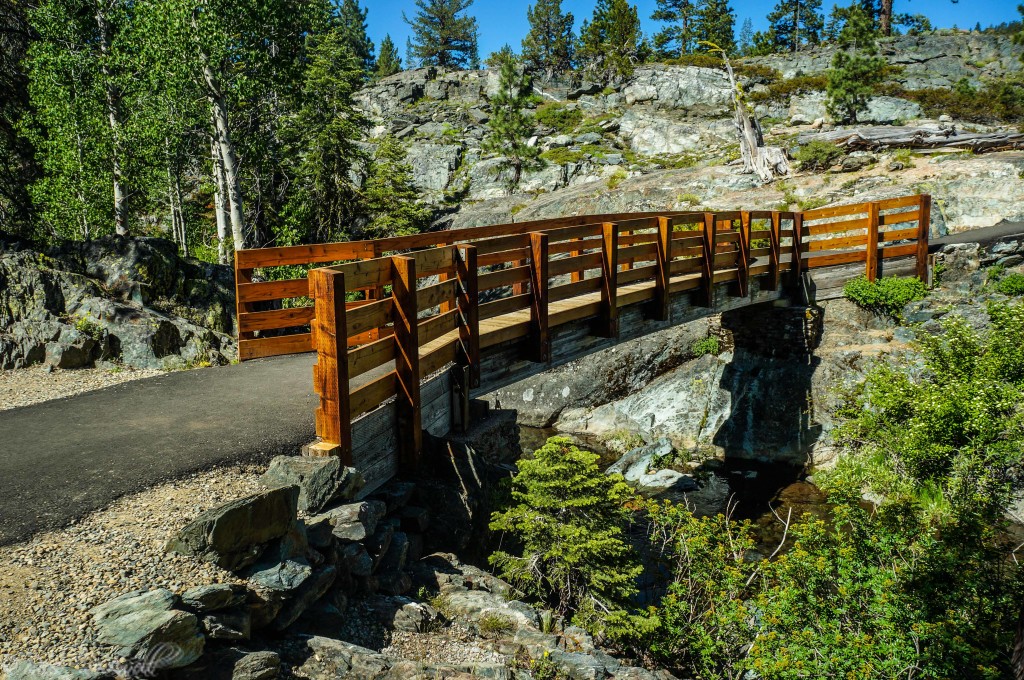 In fact, you can take a little path from near the bridge to the top of the waterfall. Additionally, you can explore next to the upper portion of the waterfall via large stone slabs. I do not recommend this for anyone who's not at least an experienced hiker.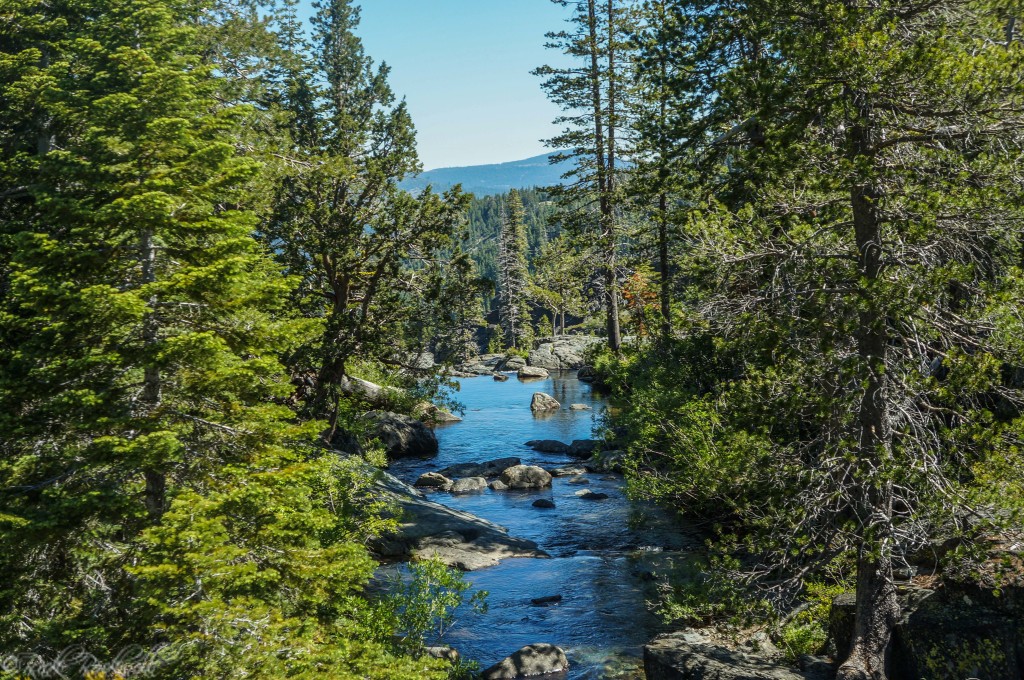 Every few hundred yards, there's a wooden bench to sit down on and catch your breath if needed. If you take your time, you should be at the waterfall lookout within 15-20 minutes.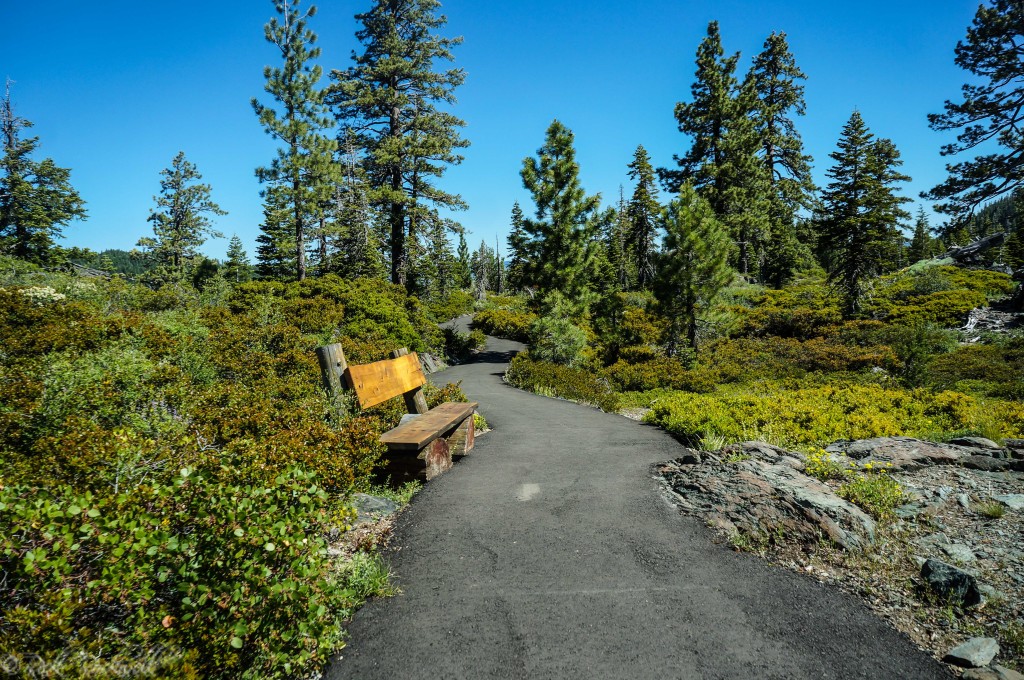 The waterfall lookout is gated and provides a wonderful view of Frazier Falls. There's plenty of room for a large group of viewers to be there at one time. It's also adequate enough for photographers to get some great shots of the falls.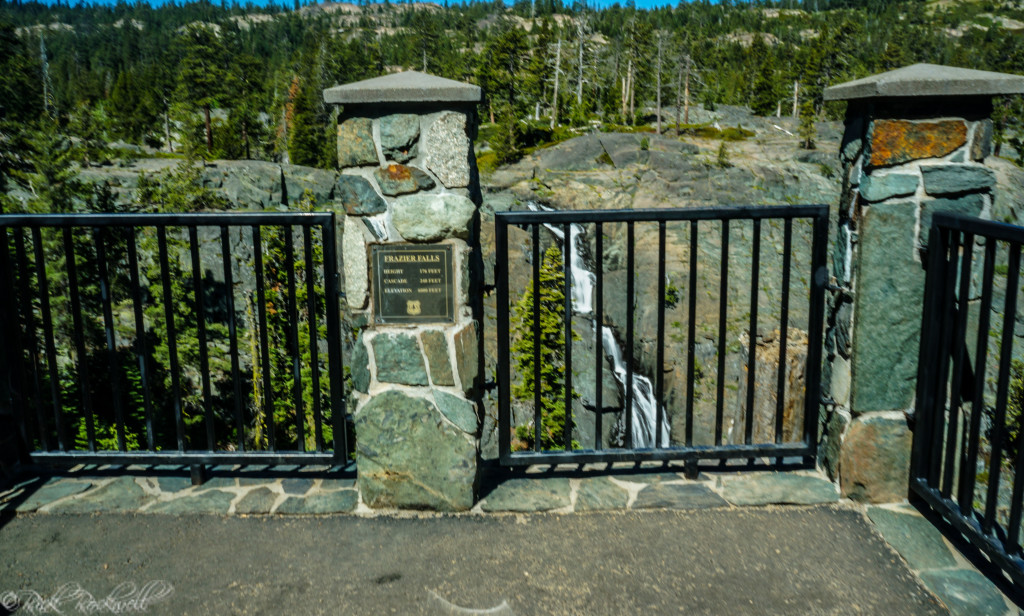 Getting to Frazier Falls
For many who are unfamiliar with driving on old "forest roads," the drive to Frazier Falls may be a challenging one depending on which route you take. The road itself, can be accessed on Gold Lake Highway at two points: across from Gold Lake itself or 1 ½ miles south from Graeagle and Highway 89.
Since I came from Highway 49, I took the access point across from Gold Lake.
To get here, take Highway 49 to Bassetts, which is a few miles east of Sierra City. Turn left onto Gold Lake Highway and drive for about 6.5 miles. This drive is a nice one due to the mountain peaks, lakes and Sierra scenery.
When you get to Gold Lake, look for a road on the right side to turn on. There's another road about a ½ mile prior to this that will take you to Mills Peak. The correct road to turn on will have a sign pointing to Frazier Falls.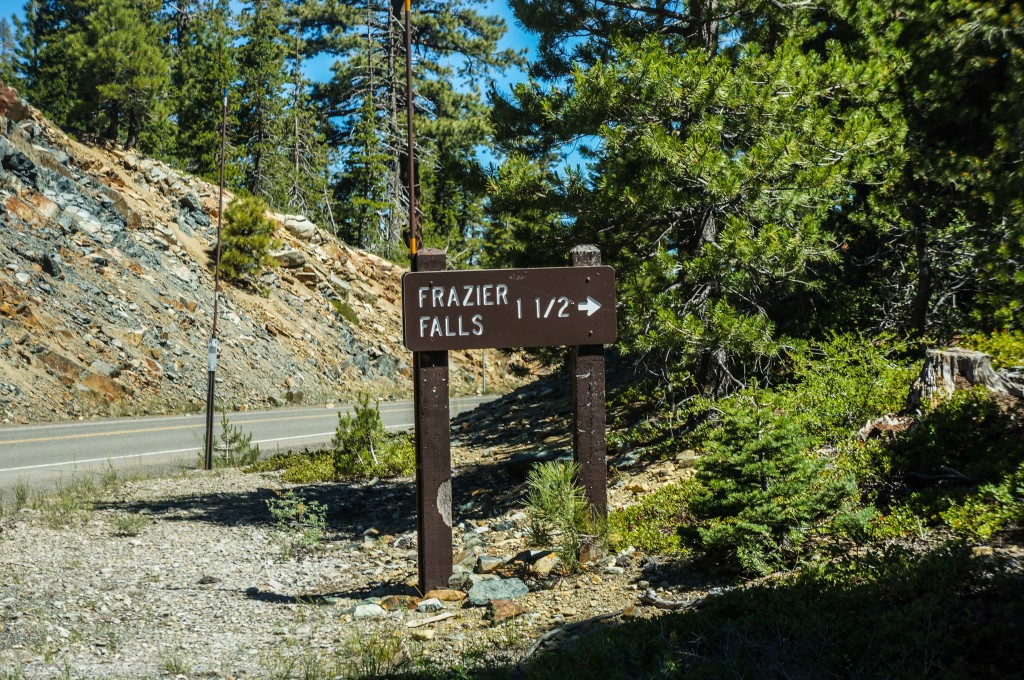 Travel on this road for 1 ½ miles until you get to the trailhead. This portion of the road is dirt and rocks. Additionally, there are some large dips in the road that require patient driving. Ideally, high clearance vehicles like trucks or SUVs are best for this road. Half way down the road you will feel like you're lost in the middle of the forest. If you just stay on this road, you will safely get to the trailhead.
Call to Action
I'm having a difficult time finding who the falls and creek are named after. If any of you know of some resources on this matter, or know the origin, then please shoot me a message through the Contact page.
Final Words
Frazier Falls is a must see waterfall in Plumas County. In fact, if you are within a few hours of this waterfall, I suggest heading out to see it especially during peak flow. The Sierra scenery adds to the overall experience and you can easily add other points of interest to your adventure. Take the family out to the waterfall and then head over to one of the many nearby lakes for a picnic and a nice swim.