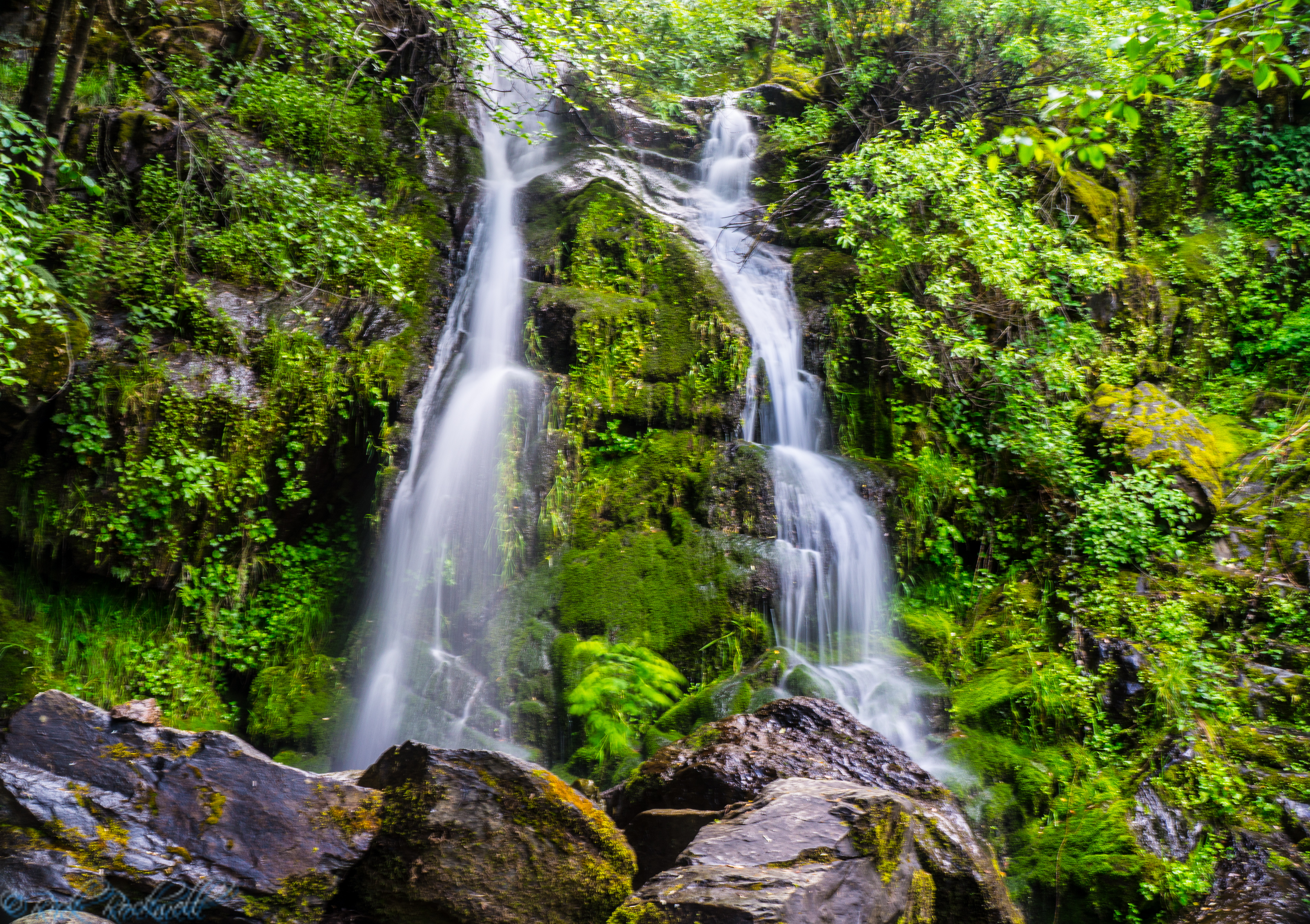 (Last Updated On: March 6, 2015)
Yankee Jims Road runs directly through this canyon on its way south to Foresthill. Along Yankee Jims road you will find Devils Falls located about 5.6 miles south of Colfax.
The Waterfall
Devils Falls is roughly 50 to 60 feet high. When flowing at its peak, the waterfall splits into two distinct streams of water. This waterfall is very photogenic and you can shoot pictures from the side of the road or climb down the rocks and explore the waterfall further.
The climb is only a few feet and you can find a good opening on the left side of the waterfall to begin your descent. Be careful because the rocks are slippery. However, you will be rewarded for your brief effort with more appealing views and a tunnel underneath the road where the stream flows down to Shirttail Creek.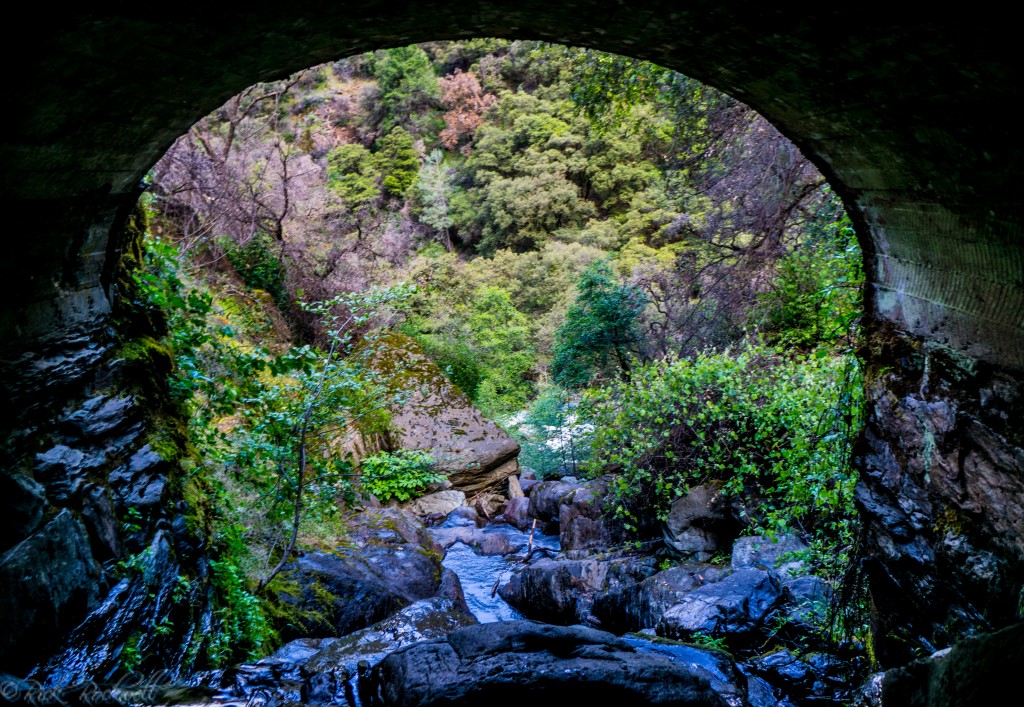 Directions
From Sacramento:
I-80 toward Colfax
Exit on Canyon Way (Colfax/Grass Valley)
Turn right onto Canyon Way
Drive 2.2 miles and turn left onto Yankee Jim Road
Drive 5.6 miles on YJR
Park where the road begins to wind to the left
The waterfall is directly on the right side of the road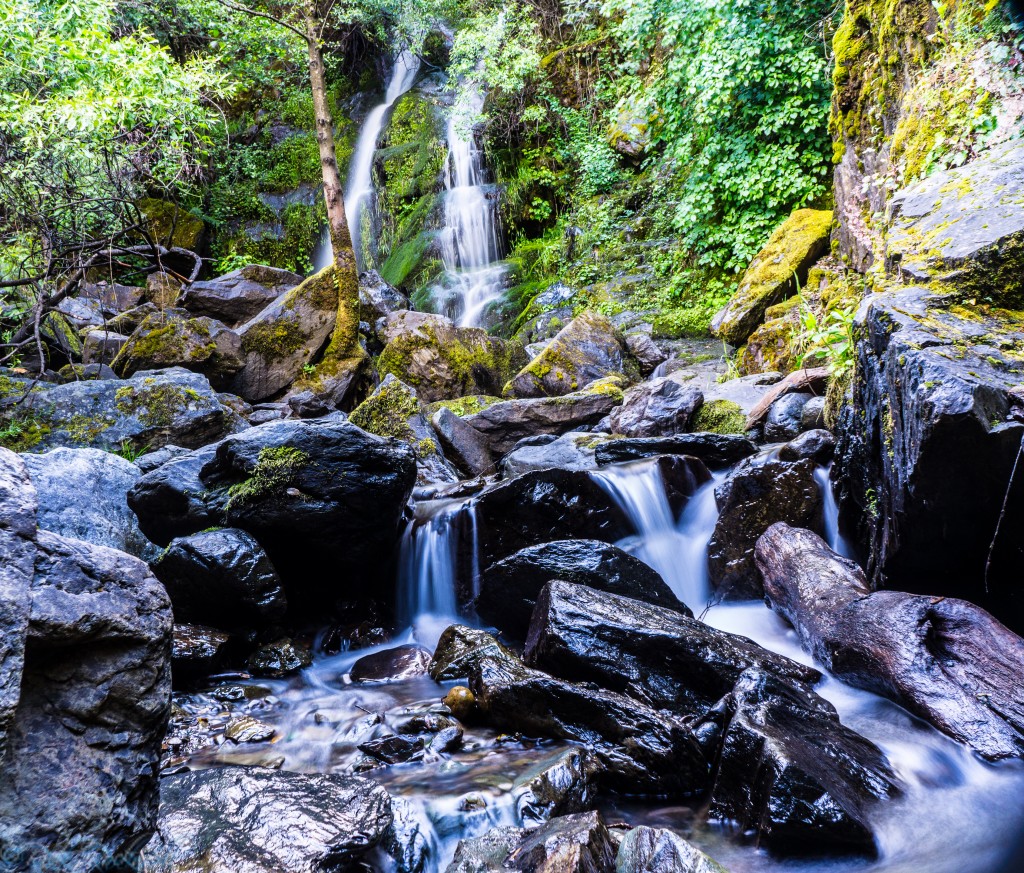 Difficulty
The difficulty in this hike is getting out of your car, walking about 10 to 15 feet over to the south side of the waterfall (left side) and climbing down some larger, slippery boulders. If you take your time, hikers of any experience level and kids can enjoy this little adventure.
Tips
Bring a camera
Bring sunscreen
Be aware of the wildlife
Watch out for Poison Oak
Visit in the Spring
Be careful of slipper rocks
Say Goodbye to the Devil

Devils Falls is definitely worth the drive down Yankee Jims Road. At its peak, this waterfall will provide some great photos and a cool spot for a picnic. It's easy to access from the road and well worth your time. I suggest making this part of an exploration of Yankee Jims Road where you also visit Yankee Jims Bridge and Mexican Gulch Waterfall.
Check out more of my Auburn State Recreation Area adventures.