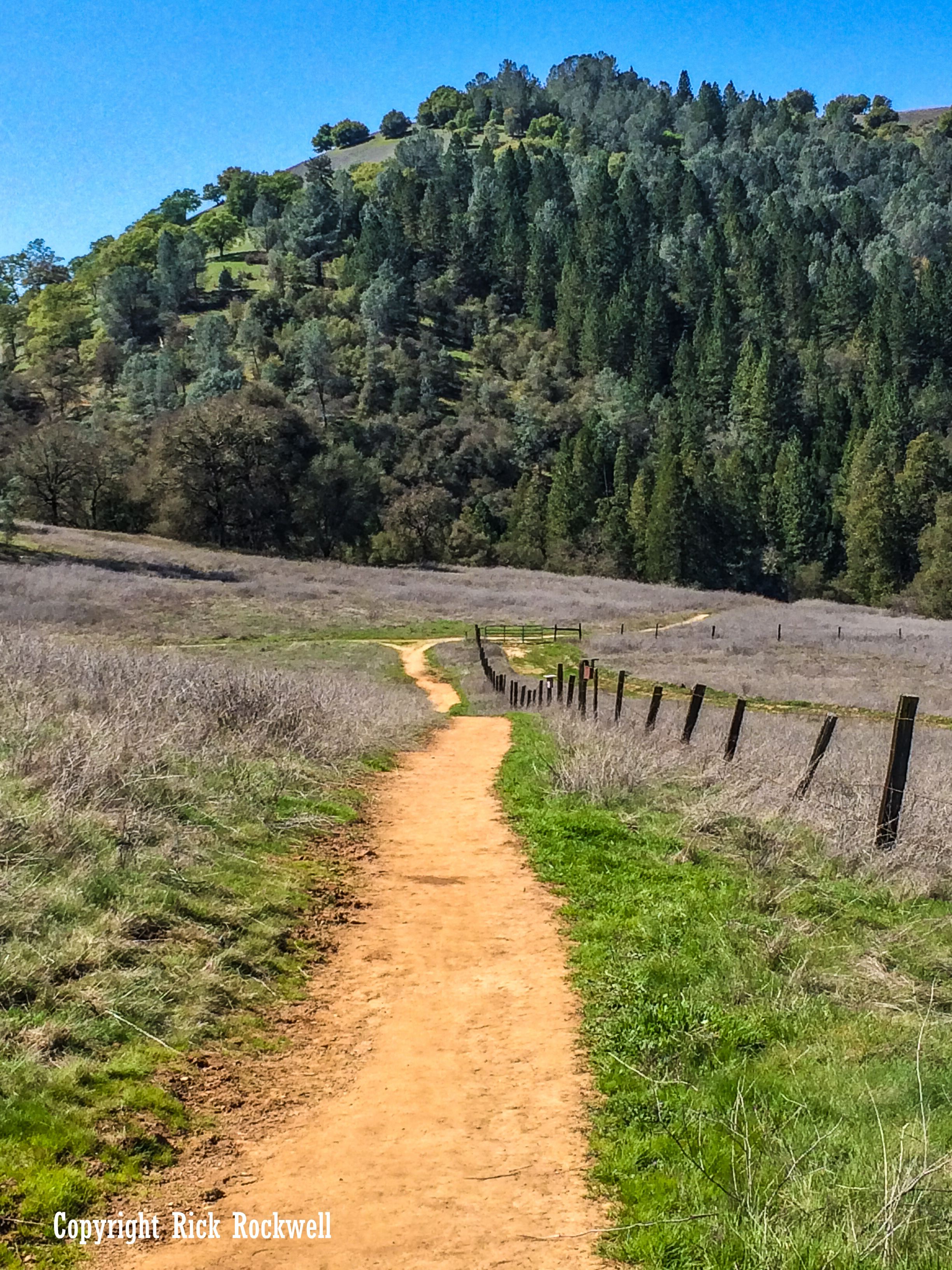 (Last Updated On: September 17, 2016)
Magnolia Ranch is located on the historic Highway 49, about 5 miles north of the town of Coloma. It's also roughly 1.5 miles south of the larger Cronan Ranch Trails Park.
Magnolia Ranch is one of a few trailheads, along with Cronan Ranch and Skunk Hollow at Salmon Falls, that allows visitors an opportunity to hike through the foothills and along the South Fork of the American River.
The Magnolia Ranch
This 362 acre land was obtained by the American River Conservancy and the Bureau of Land Management in 1996. In the fall of 2010, the ARC and BLM completed the South Fork American River (SFAR) trail which goes from Salmon Falls to Magnolia Ranch and is a loop of about 25 miles.
At the Magnolia Ranch trailhead, there's the Gerle Loop Trail  which is about 2 miles around. This loop will take you through the rolling hills covered in oak trees. It's also home to a variety of wildlife from snakes and butterflies to larger animals that you hope to never encounter.
If you feel like expanding your hike, you can cross over the Hastings Creek and head down the SFAR Trail about 1.5 miles before reaching the Cronan Ranch Trails Park.
Magnolia Ranch is also a great place for horseback riding and biking.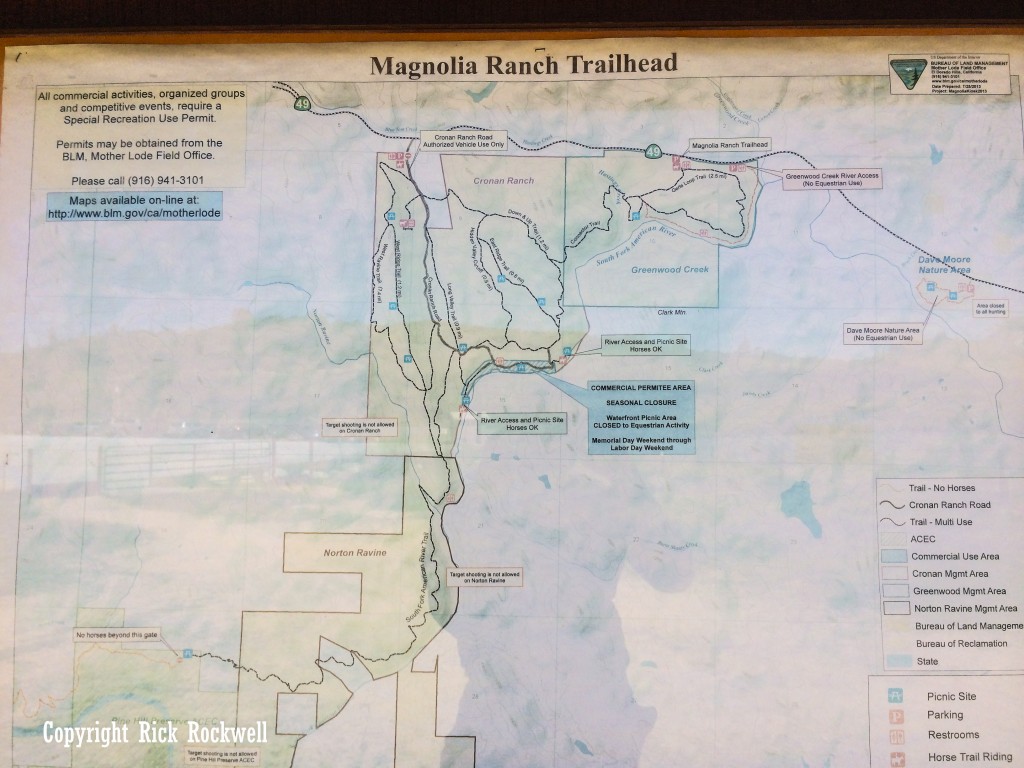 My Experience
After spending a few hours at Cronan Ranch Trails Park, I decided to head over to Magnolia Ranch and do the Gerle Loop Trail. This hike can be done by people of all ages. Gerle Loop Trail takes you over oak filled rolling hills that provide a variety of flowers to admire. It has more of a ranch feel to it than Cronan does. Much of the trail is out in the open, so you will need sunscreen, a hat and plenty of water. There are a few places to stop to eat lunch or rest.
For me, I felt like I experienced enough of the Gerle Loop Trail that I left the loop and went down one of the side paths toward the river. I wanted to get some shots of the river further south of where I was at when visiting Cronan Ranch.
The best part of the hike was this excursion from the well maintained path through trees, shrubs and a variety of animals that seemed to scurry through the bushes with each step I took. To make things more interesting, I was escorted by various types of butterflies as I hiked down to the water.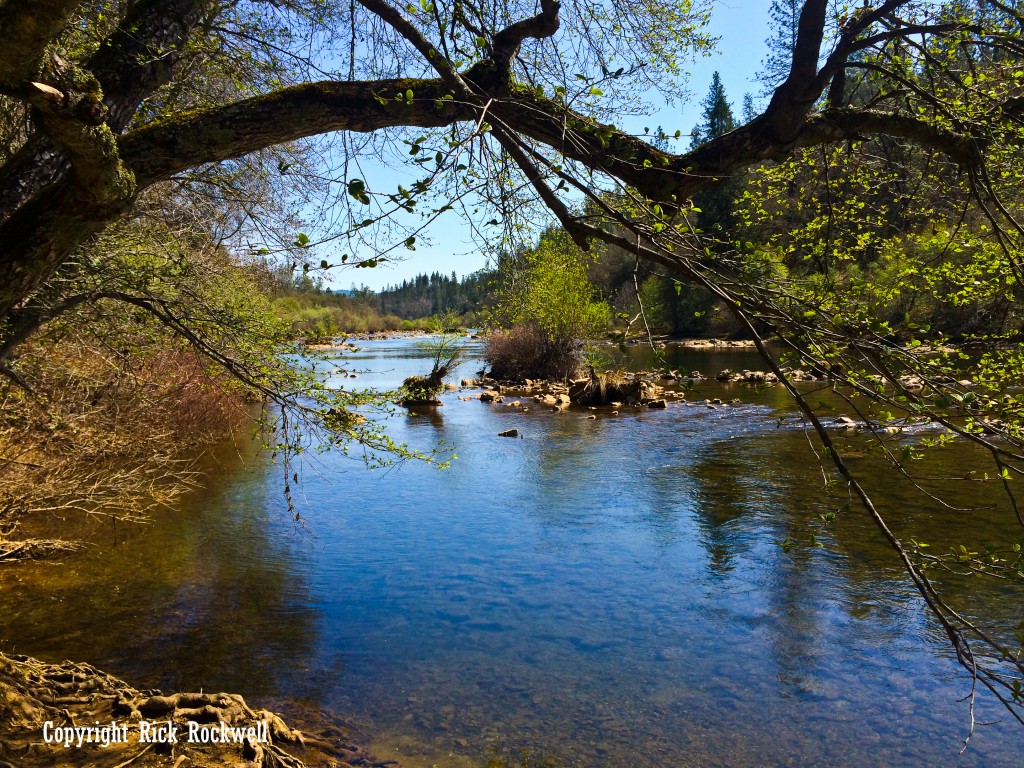 Once I cut through the trees and down a little hill, I could hear the river flowing. You can start to see glimpses of the river as you approach the bank. Once I got there, I was unable to find any nice places to rest along the water. Although the temperature never got above 80, hiking in an open area for a few hours can be fatiguing.
Both Magnolia and Cronan Ranch trails should be done in the spring when the hills are green and the flowers are blooming. It might not be worth the near two mile hike from the parking lot down to the river when the temperature is near triple digits.
Along the river, I was able to get some nice shots of some rapids. I hiked south along the river a little ways before I finally made my way back up to the Gerle Loop Trail.
Tips
Bring plenty of water
Watch out for: ticks, snakes and horse manure
Bring plenty of sunscreen and a hat
Get there in the morning to beat the crowds that show up by lunch time
Print out a map beforehand so that you can maximize your time there
Hours
From Dawn To Dusk
Open Year Round
Final Words
This hike is probably better suited for those on horses or bikes due to the hills and the vast region you can cover quickly. However, this trail is easy enough that children can walk. In fact, I saw several families with young kids hiking the Gerle Loop. If you are looking for a nice stroll or to take in the Coloma-Lotus scenery, then this is the hike for you.
Directions
From Auburn head south on 49 for about 15 miles. From Placerville (Highway 50) head north on 49 for roughly 10 miles.