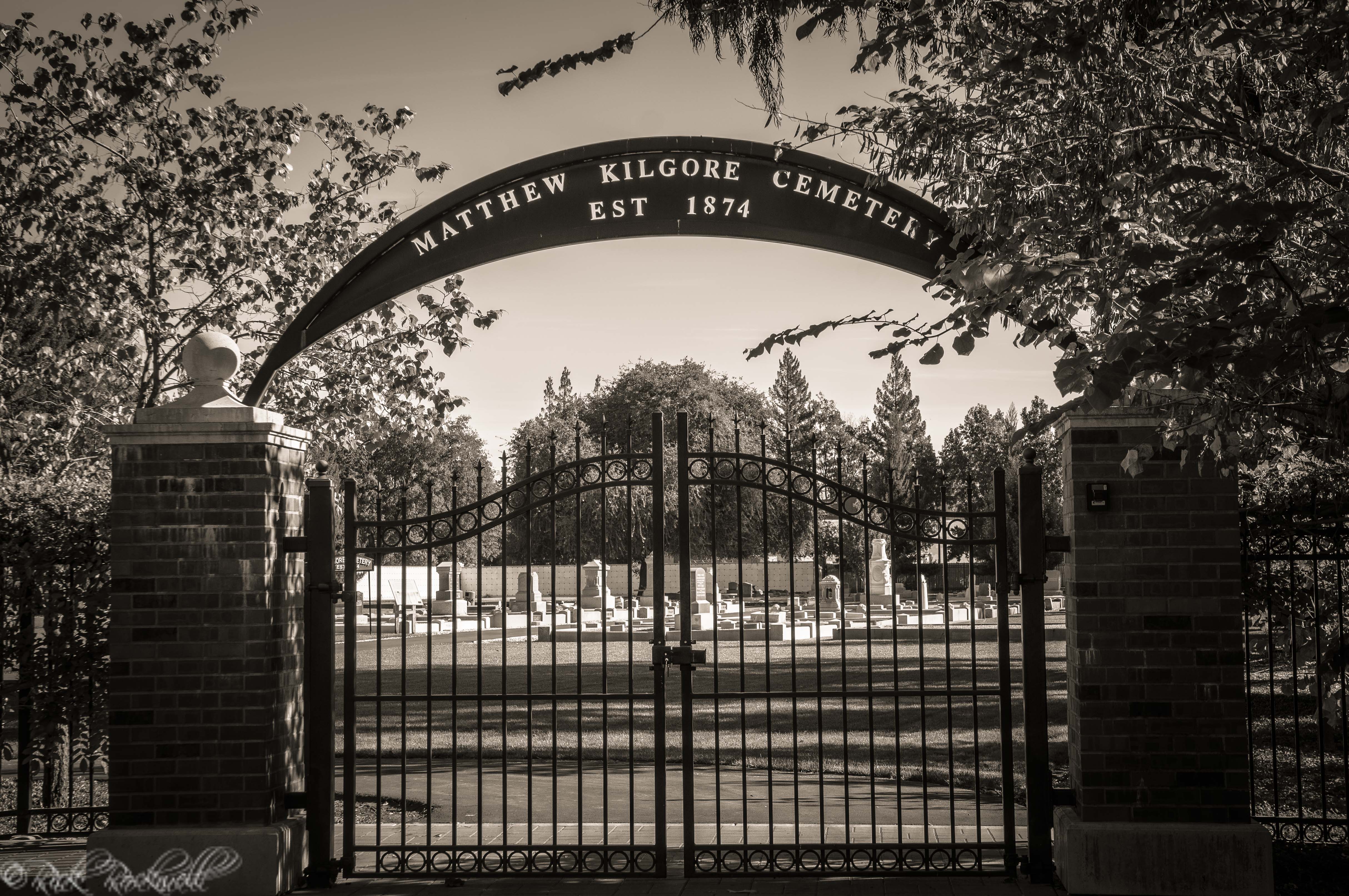 (Last Updated On: February 7, 2016)
Throughout California, there have been hundreds of cemeteries lost or forgotten. In some extreme cases, cemeteries have been paved over, buried under housing and business developments or even tossed into the sea.  It's a sad reality that some people and businesses don't care about the state's forefathers, regional pioneers or a family's loved ones.
In my hometown of Rancho Cordova, the Matthew Kilgore Cemetery was another example of this miserable story. Pioneers of Rancho Cordova were buried here and sadly forgotten by most. In fact, the entire cemetery suffered severe damage, vandalism and desecration to graves.
But, unlike many other examples of disregarded and destroyed cemeteries, the story of the Matthew Kilgore Cemetery has a happy ending.
Who was Matthew Kilgore?
Matthew Kilgore, son of George Kilgore and Elizabeth Redick Cochran, was born in 1801 in Ohio. He stayed in Ohio until 1827 before heading to Tippecanoe County, Indiana where it appears that many of Matthew's paternal relatives lived.
In 1834, Matthew and his wife Massa were actively involved in the community even becoming charter members of the Dayton Memorial Presbyterian Church in Dayton, Tippecanoe County, Indiana. The Kilgore lineage has a long history of ties to the Presbyterian faith going back to their days in Europe. On a side note, both of Matthew's parents are buried in Tippecanoe County, Indiana, at the Dayton Cemetery.
In 1837, Matthew took his wife and young children to Lee County, Iowa, where he was one of this region's pioneers. Kilgore became a county official taking part in many important transactions including the division of lots for county land, according to the 1914 book Story of Lee County, Iowa. Land Patent records show that Matthew ended up with roughly 400 acres in the early 1840s.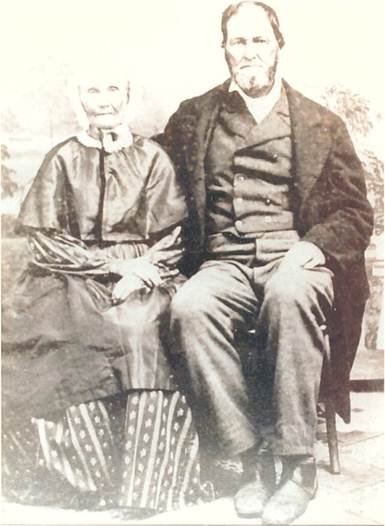 Off to California
In 1850, Kilgore took his oldest son William and left for California, spending a year in Yolo County. In 1852, Matthew went back to Iowa to get his wife, the rest of his eight children and other relatives. The family made the six month journey across the Great Plains in an emigrant company which also drove ox and horses, according to one source. They crossed the Missouri River on May 23, 1852, and made it to California on October 10, 1852, according to a book on Sacramento's History.
In the Spring of 1853, the Kilgores went down to Santa Clara County before returning to Sacramento County in 1855. From 1858 to 1864, the Kilgores lived in Yolo County. Finally, in 1864, Matthew Kilgore returned to Sacramento County and settled on 154 acres of land near Mills Station.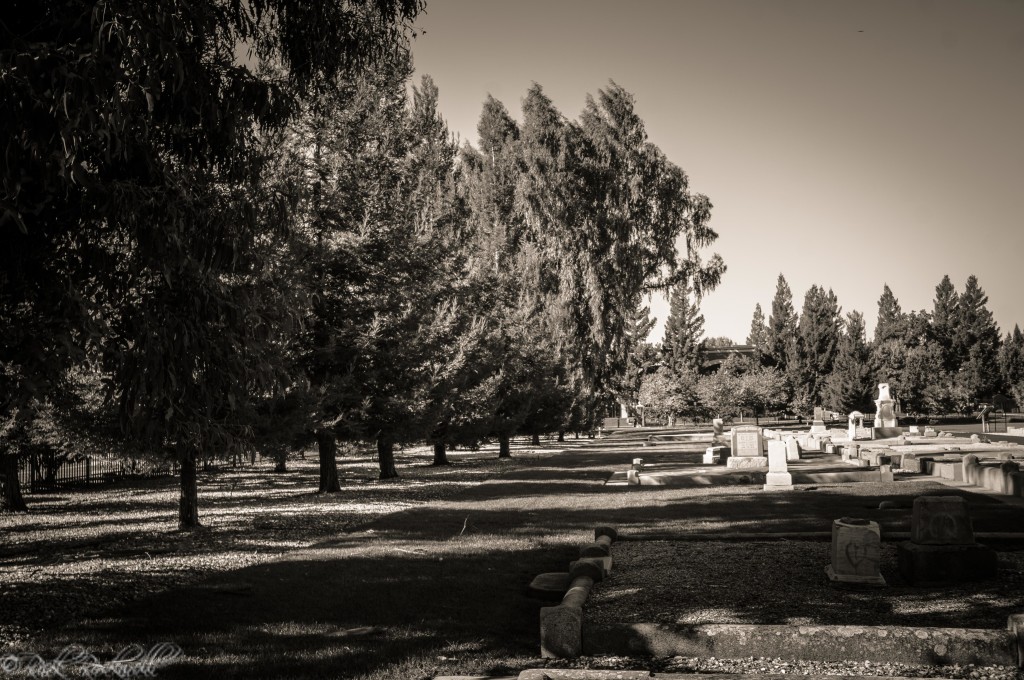 The First Cemetery
Local history tells us that the first cemetery in this region was located in the Kinney School District's schoolyard. This was most likely the first school in the area and a hub for the locals, especially after the American Grange Hall was erected next door in 1882. Some historical accounts refer to Kinney as the "country school." In this era, Mills Station also called Hangtown Crossing (the eastern portion of Brighton Township) was considered out in the country as it was roughly 15 miles east of Sacramento.
As of now, I'm unable to ascertain the number of people that were buried in this schoolyard. Additionally, I'm unsure as to how many bodies were exhumed and reburied in the Matthew Kilgore Cemetery.
The Matthew Kilgore Cemetery
On May 12, 1874, Matthew Kilgore purchased property from James and Ann Locy who were trustees of the Kinney School District. The local residents had come together and thought best to move the cemetery from the schoolyard to another property. Matthew, his brother George and a few other gentleman were the founding fathers of a local cemetery association. However, this association didn't become official until 1888. Sadly, by then, Matthew had already passed away in 1882 and his brother George passed away in 1876.
Since Matthew was viewed as the unofficial head of this cemetery association, when the time came to make things official, the association honored their former leader by naming the incorporated association after Matthew Kilgore on March 26, 1888.  About 6 weeks later, on June 1, the association mapped out and recorded the cemetery with the Sacramento Recorder's office. By now, the association was already selling plots.
However, there had already been residents buried on the land that became the Matthew Kilgore Cemetery. The first burial was a woman by the name of Marry Crites who was buried on this property in late January, 1867. As of this writing, I'm unsure as to how many other locals were buried on this property and if this property was already earmarked as a burial ground prior to Kilgore's purchase in 1874.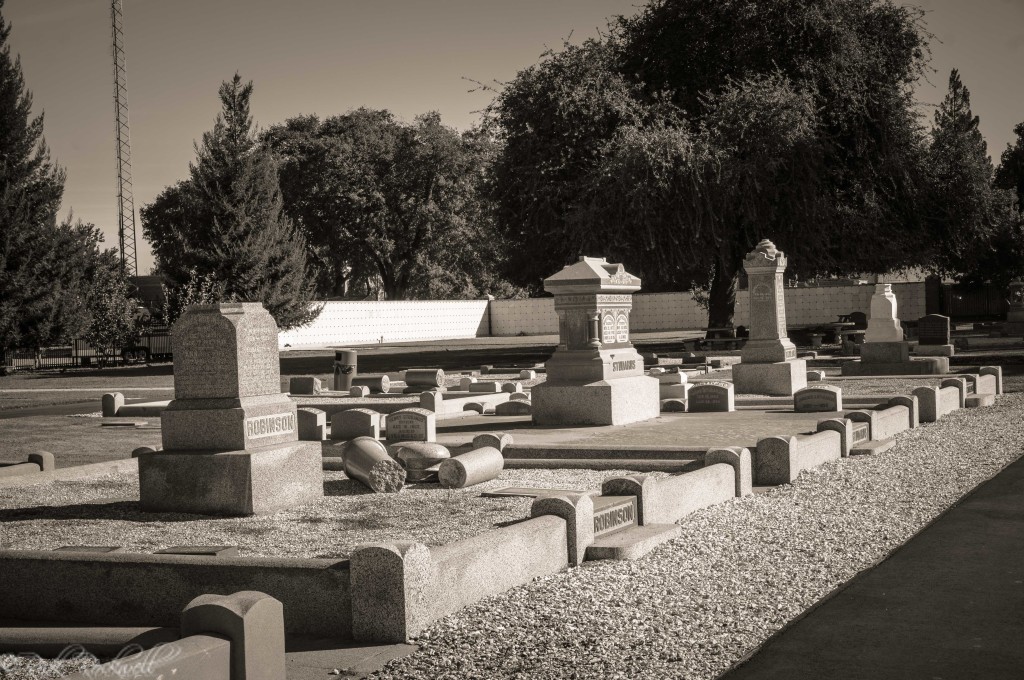 Notable Graves
The Matthew Kilgore Cemetery is filled with many of Rancho Cordova's pioneer families. In fact, most of Kilgore's immediate family members are buried here. In addition to the Kilgores, many notable figures were interned here including the following:
William Deterding – (6/11/1818 – 8/26/1879)
William was born in Hanover, Germany, and grew up well-educated. He learned the wagon-maker's trade, which ultimately led him to the United States in 1850. William and his wife Wilhelmina Rosenberg (also buried in Kilgore) landed in New York and made their way to St. Louis, Missouri, where he opened a wagon shop. After hearing about the fame and fortunes of California (new El Dorado) Deterding left St. Louis in March, 1851. He took two yokes of cattle and his family overland, arriving in Sacramento on September 24, 1851. He first opened a shop on 9th and J Street. After selling this shop, William ended up running a general store in Diamond Springs. For the next few years, he established himself in Mud Springs and Logtown before buying 520 acres in Sacramento County. After unsuccessful attempts at quartz mining, Deterding opened a hotel on his land. The hotel was referred to as the "Fifteen-mile" and became an important stop for miners and travelers heading between Sacramento and El Dorado County. William became an respected businessman, pillar of the community and a pioneer of this region.
Peter Haase – (1/16/1830 – 3/24/1912)
Peter was born in in Hanover, Germany, where he remained until 1848 at which time he went to London, England. He entered the profession of sugar making and stayed in London until 1852. Haase hopped on a vessel and made a 30 day trip to New York where he lived for two years. In 1854, Peter took the Yankee Blade steamer along the isthmus route to San Francisco, California, where he made his way out to Gold Country to mine for gold. In 1860, Peter left the mining business and took up cattle. He purchased 2000 acres near Mills Station and also engaged in farming, dairying and stock raising with roughly 300 head of cattle on his land. Haase married Gesche Bassen in 1868, and they would have six children. Peter was a beloved figure of the community and also sat on the board of trustees for the Kinney School District.
John Studarus – (1/10/1824 – 5/10/1899)
John was born in St. Gall, Switzerland, where he spent his childhood on a farm. As he aged, John learned a new trade – baking. In 1847, Studarus made a 42-day journey across the ocean to New York. John was determined to make a life for himself and took on various jobs such as gardener,  driver for a milk wagon, worker on a packet steamer and a farmer. He moved throughout New York, Pennsylvania, Ohio and Louisiana looking for work. When he ended up farming in West Virginia, he renewed his acquaintance with Mary Reach, who he knew in Europe, and married her. With the tales of gold flowing like water in California, Studarus took his wife and two young kids across the country with the hopes of striking it rich. After a near six month journey, the Studarus family reached Diamond Springs on September, 1, 1853. When mining proved to be unsuccessful, John operated a farm for six years along the American River in Brighton. Finally, Studarus was able to purchase this 330-acre farm and began a successful venture in growing fruits and vegetables. His success led him to becoming a charter member of the Sacramento Cannery, where his produce was popular from California all the way back to the East Coast. As a pioneer of this region, and a founding father of the local fruiting industry, Studarus was revered and beloved. The family farm and business were passed down to the oldest son who took the family name to an even greater notoriety.
Despair and Desecration
The Matthew Kilgore Cemetery Association maintained and cared for the cemetery until roughly 1962 when the Miller Funeral Home took ownership. For a decade, things still operated smoothly. Unfortunately, the sale of the property to Howard Keene and Dale Snyder proved to be an ominous decision as this was the beginning of a downward spiral that would see the cemetery come to ruins.
According to a public letter written by a Rancho Cordova City Council member, the cemetery was turned over to a mortician in the 80's who was ultimately found guilty of running a scam. This individual would end up declaring bankruptcy and serving jail time. A newspaper article identified this man by the last name of Moore. Despite their best efforts, the association lost the war against vandals.
It was during this time that the cemetery experienced its darkest days. On March 13, 1984, The Sacramento Bee ran an article detailing the horrible conditions of the cemetery. In that article, Betty Kennedy, secretary-treasurer of the cemetery association made the following comments:
"It's just truly a mess right now. We are not a bit proud of it, but there isn't much we can do about it. They tore down the gate and the fence with barbed-wire topping, and they just vandalized it, so it is just one big mess. People even came in to cut down eucalyptus trees for wood."
Vandals desecrated Kennedy's grandfather's grave and stole his skull. Even the President of the association suffered heartache as vandals stole his sister's headstone. Cemetery Association President Yost made the following comments:
 "We try to clean it up once a year, but it's in awful, bad shape and the vandalism is very bad out there."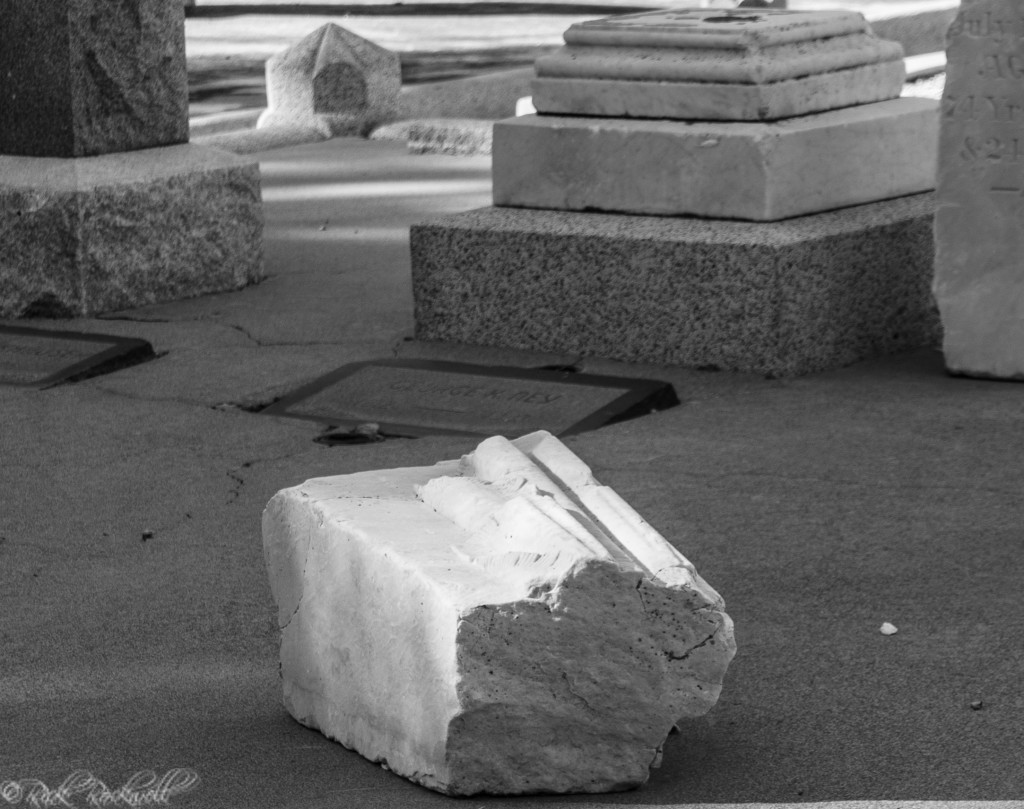 Around this time, my father was working as a security guard for Austin Security. They had a contract to patrol the Kilgore area including the cemetery. My father shared with me that on numerous occasions he had to chase off vandals and pick up trash left behind. He remembers one incident where a hazing took place in the cemetery and how he chased off those involved.
I remember my parents showing me this cemetery in the 80's and how horrible it looked. There were weeds everywhere, trash all around, broken tombstones and just a depressing site to see. I also remember seeing this cemetery in the late 90's and how sad I felt for the families who had to experience these awful acts of vandalism. It was so bad that entire tombstones were gone, graves desecrated and pioneers were either lost or completely forgotten.
The history of Rancho Cordova, this cemetery and its pioneers appeared to be doomed. But, unlike other instances throughout this state where cemeteries met their demise, a turn of good fortune was about to happen for this historic cemetery.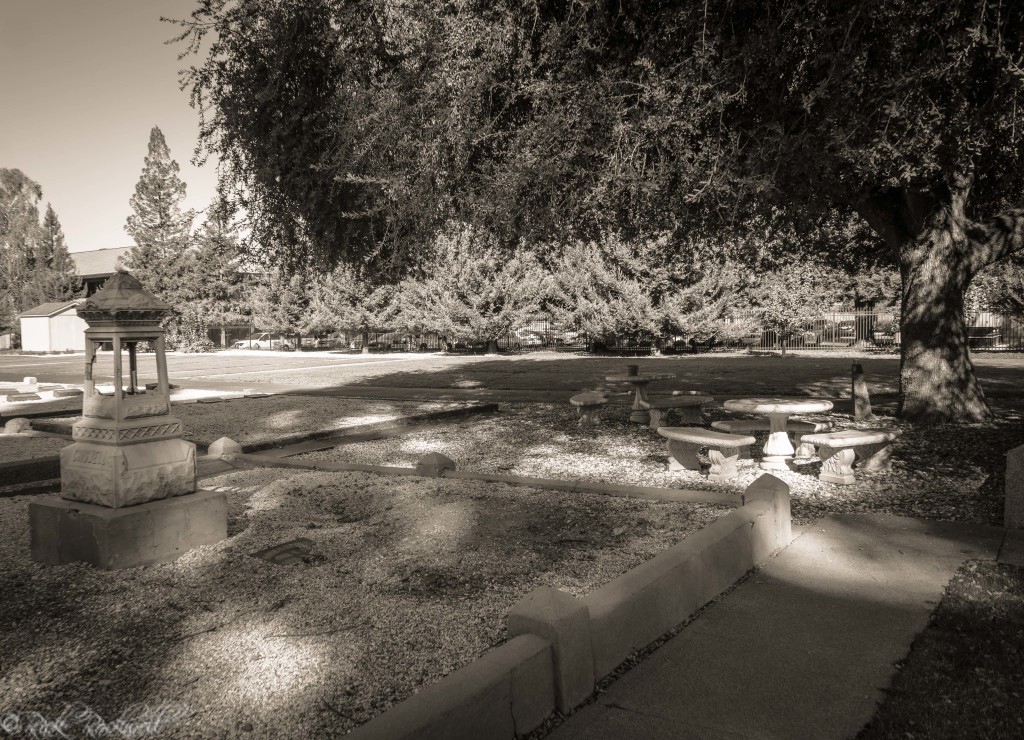 The Birth of a City and a Cemetery Restored
On July 1, 2003, Rancho Cordova became a city and threw a huge public celebration. I remember going to this festival, mostly to try and meet some girls. At the time, I didn't see the significance of this event. Looking back now, I realize how important it was for my hometown to become its own city.
One example of this importance was the Matthew Kilgore Cemetery.
In the fall of 2005, the City of Rancho Cordova took ownership of the cemetery. A massive restoration project began, which cost over $1 million dollars. In addition to cleaning up the cemetery and restoring pride to the city, security was also a major concern.
MGE Engineering was retained to provide designs and improvements to the cemetery. Volunteers came in to help clean up the grounds. Archaeologists were asked to conduct scans to make sure no graves went unmarked and that all remains were found.
Pathways were paved, new trees were planted alongside some of the original trees from the 1880s, grass and shrubs replaced dirt and weeds, a huge fence was placed around the cemetery, and the new Rancho Cordova Police Station had been erected next door. This ultimately ensured that the historic cemetery would be safe from vandals.
On May 18, 2007, the next phase of the restoration process saw the inclusion of a Veterans Memorial, a scatter garden, a memorial fountain, and in-ground burial plots.
Soon after, a huge public gathering took place as the City, residents, and ancestors of those buried here celebrated the beautiful restoration of this historic cemetery. It was truly a remarkable day for Rancho Cordova and the 350+ individuals buried here.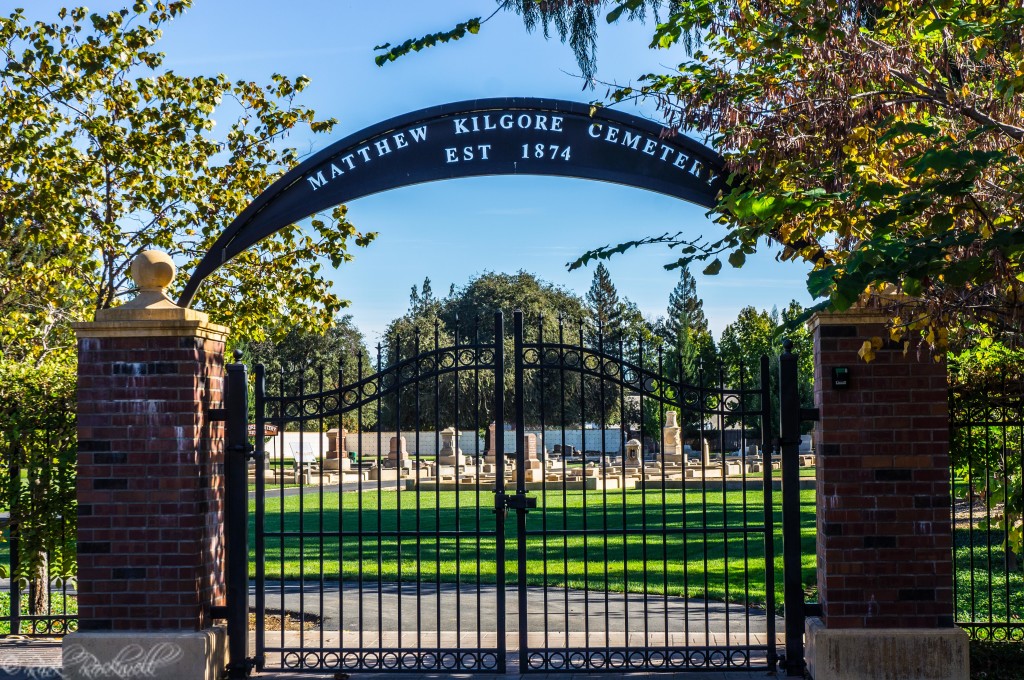 Final Words
As a longtime resident of Rancho Cordova, I can honestly say that I'm proud of the city for its efforts in restoring the cemetery and preserving its history. I've seen the dark days when this cemetery was nothing more than a playground for vandals. I've felt the depression that rose from these grounds littered with trash and broken tombstones.
Now, when I drive by or visit the cemetery, I can't help but smile as it's become a source of city pride and a great example of the good things that can come from a united community.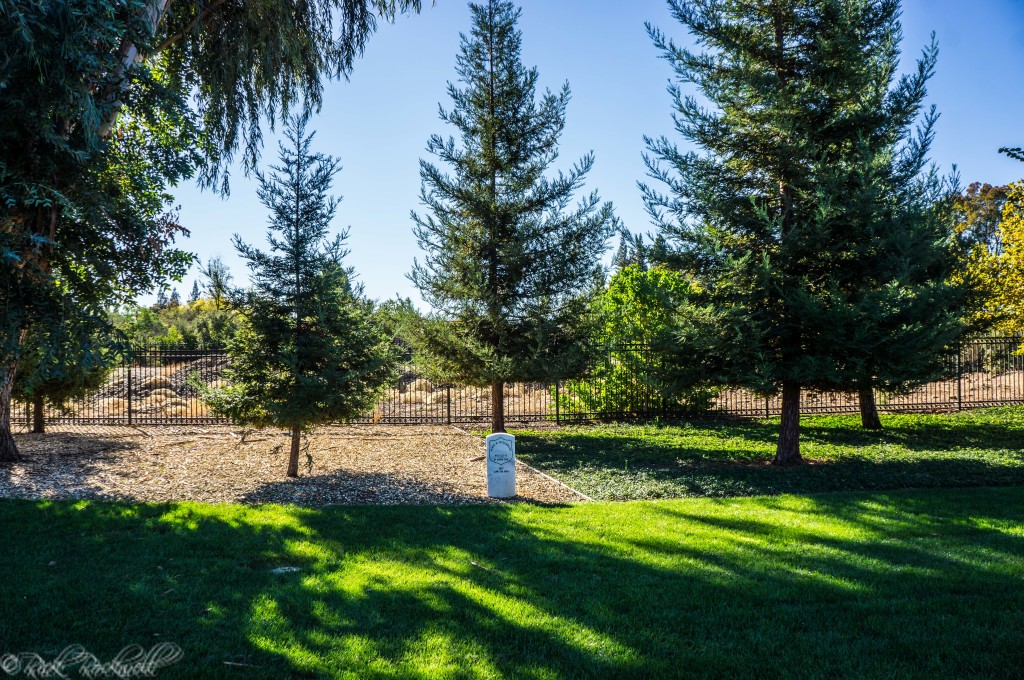 Location
2710 Kilgore Road, Rancho Cordova, California, 95670