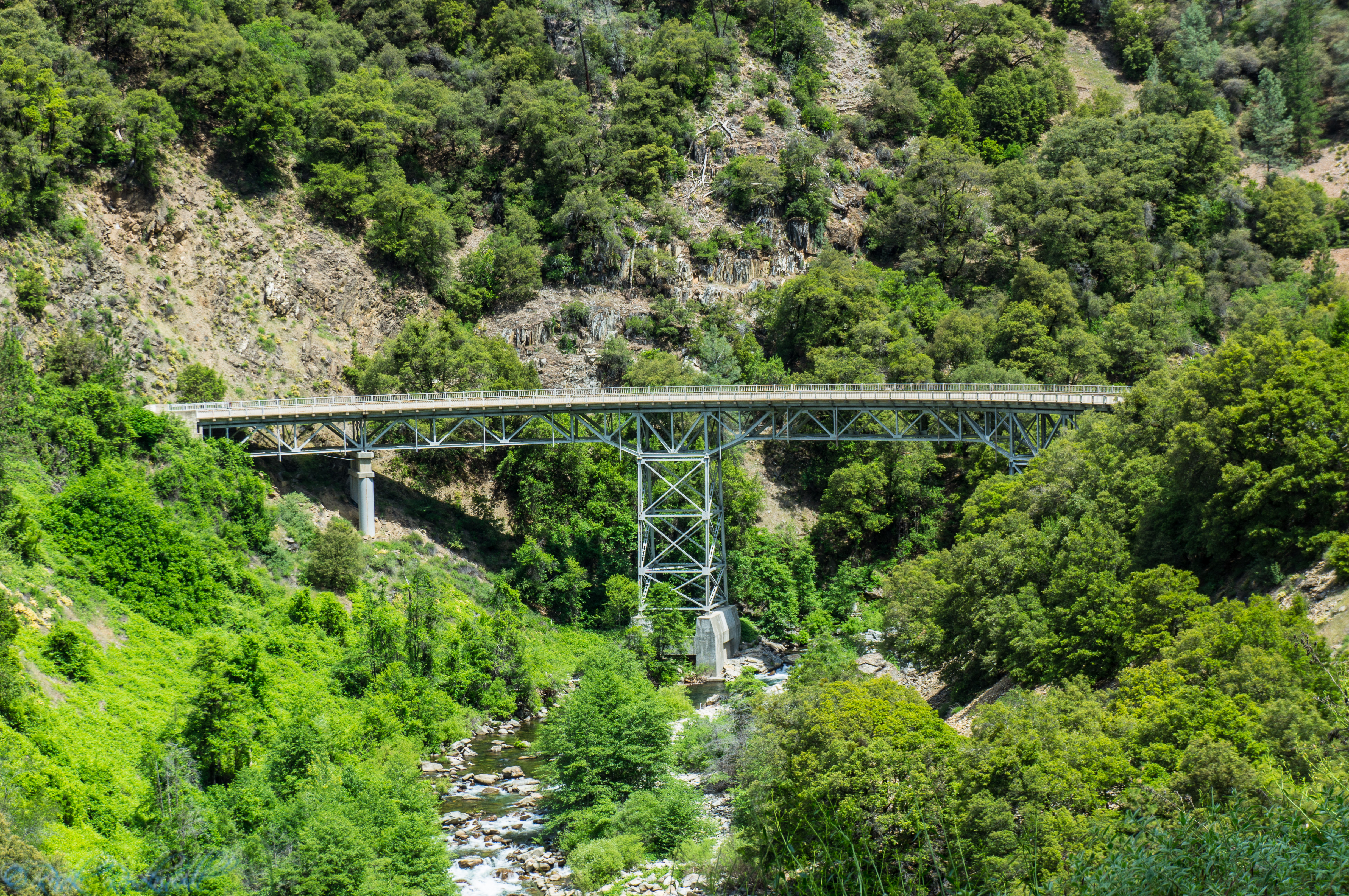 (Last Updated On: March 6, 2015)
My journey along Mosquito Ridge Rd. surprisingly brought me to this uniquely built bridge. Initially, I was heading eastbound on Mosquito Ridge Rd. from the town of Foresthill to Big Trees Grove and then French Meadow Reservoir. The road was very winding with many switchbacks through the Foresthill Divide. And if you get held up by a logging truck, which I did, it can make the drive even longer and more painful. After driving roughly 9 miles, I was pleasantly surprised when I came across this bridge because it seemingly appeared out of nowhere and brought you 180 degrees almost in a circle; which is why many people refer to this bridge as Circle Bridge.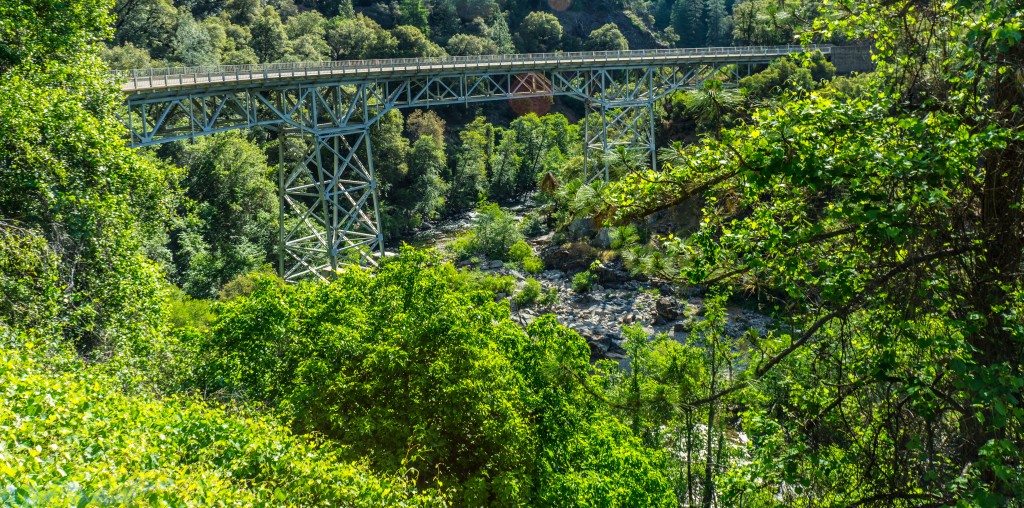 This steel deck truss bridge was completed in 1946 and crosses over the North Fork of the Middle Fork of the American River. Yes, I typed that correctly.  According to Bridgehunter.com, Circle Bridge is roughly 493 feet in length, has a deck width of 24 feet, and is roughly 1388 feet above sea level. However, the bridge is less than that in elevation above the riverbed. All of the ratings for the bridge are good and it definitely feels safe to travel over unlike some of the other bridges in Placer County like Yankee Jims Bridge.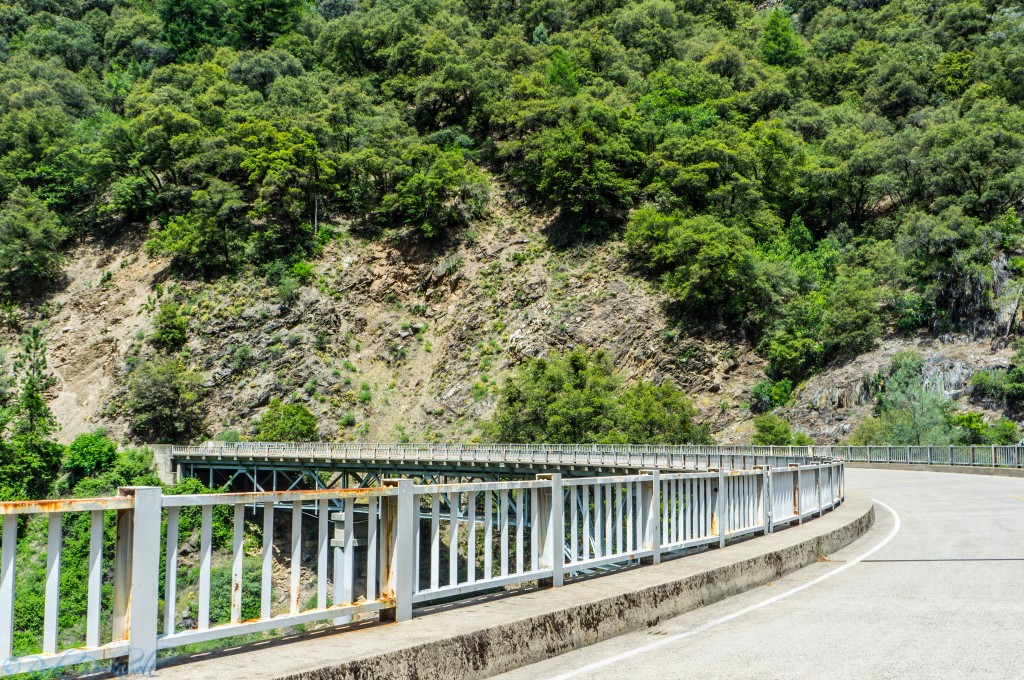 Hiking Trail
Like several of the bridges in Placer County, there is a hiking trail located nearby. In this case, there's a short trail named the North Fork of the Middle Fork American River trail. When traveling eastbound, cross over the bridge and look for the trailhead sign. Park on the right side of the road where there is room for a few cars. The hike is only a mile and takes you up along the river. Watch out for poison oak and bring plenty of drinking water.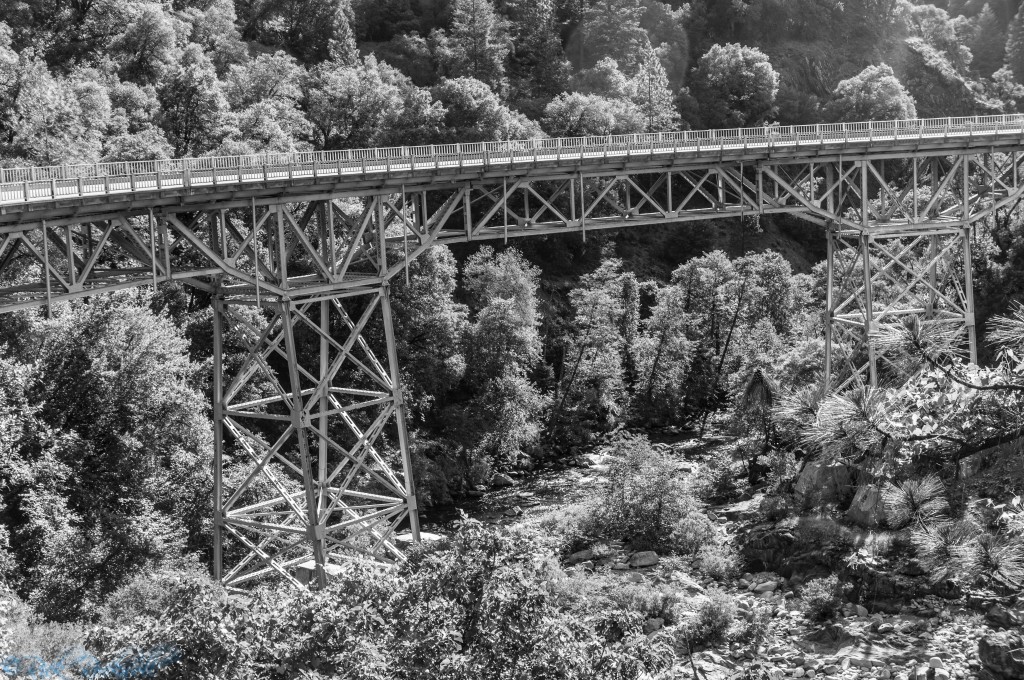 Final Thoughts
If you like to take pictures of bridges and are visiting the Foresthill Divide, I recommend visiting this bridge. It's unique and hiking beneath it could also provide for some wonderful pictures.
Check out more of my Foresthill Divide adventures.