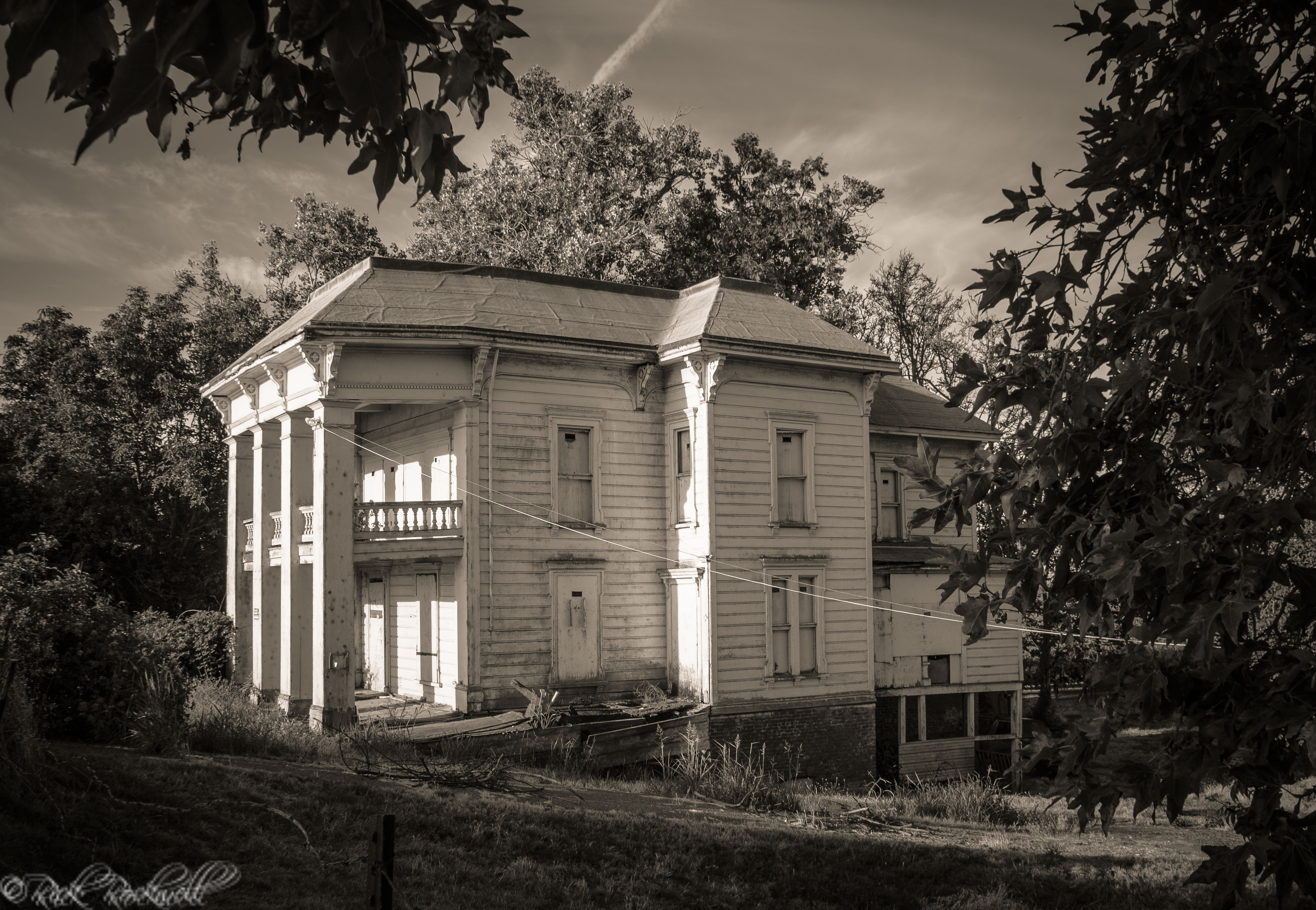 (Last Updated On: January 1, 2020)
150 years ago, George F. Cornish and his wife Mary made their way to Yolo County, California, with the aspirations of a better life for them and their future family. In 1868, they built a magnificent house along the banks of the Sacramento River, near the town of Clarksburg. Over time, the Cornish house was passed along to different owners, eventually being left to deteriorate due to the elements and neglect.
Despite the Cornish home's grim future, the story of George F. Cornish is a remarkable tale of perseverance and sacrifice that will hopefully captivate and inspire you as it has done with me.
Who was George F. Cornish?
George was born to Ephraim and Elsie Cornish on Aug 30, 1838, in McHenry, Illinois. At six months old, his family moved to Iowa, where George spent most of his youth. It's said that George's earliest friends were Native American kids of that region.
At about the age of 15, two years after his father died, George reportedly moved back to Illinois and embarked on his own path in life. He attended school during the winter at Elgin. About two years later, in 1855, a young George made his way to Wisconsin and found work on a farm in Grant County. George would continue this physical labor for the next few years and resided in the town of Tafton with the Henry Lord family.
During this time, the country was about to birth the most devastating war ever to take place on American soil – The Civil War. With the political atmosphere in a frenzy, George, who sympathized with the Union, decided to enlist into the Union Army.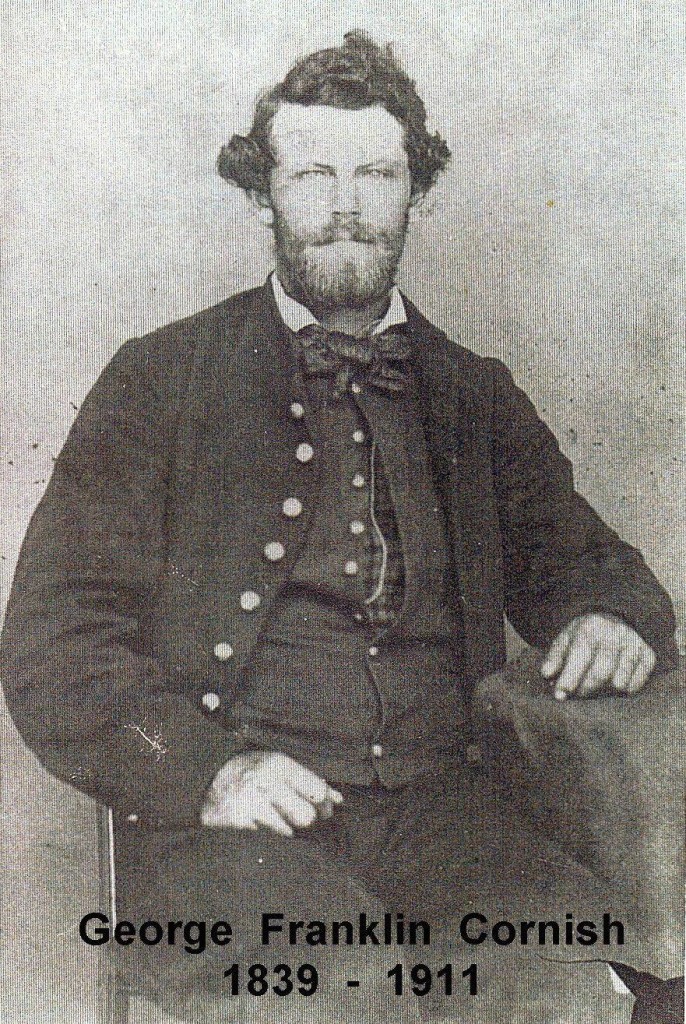 The Civil War
In the Fall of 1861, the War Department authorized the Second Wisconsin Cavalry of which 23-year old George Cornish would enlist and join Company C.  According to SecondWI.com, the regiment was under the superintendence of Colonel Cadwallader C. Washburn at Camp Washburn, Milwaukee. After nearly 5 months, Cornish and the rest of the regiment would leave the state of Wisconsin on March 24th, 1862 and head to Chicago where they took a train to St. Louis, Missouri.
After St. Louis, Company C went to Jefferson City, Springfield, Memphis and eventually to Vicksburg. At Vicksburg, George proved to be very lucky when a cannonball knocked him off his horse without seriously injuring him. Unfortunately, his luck would not last.
On March 8, 1864, Private George F. Cornish and seven other men were captured. According to a book on the Second Wisconsin Calvary, "eight men were taken prisoners March 8, while getting cotton for Mrs. Pettit across the Big Black River near Hall's Ferry."
The Andersonville Prison records state that George was captured on March 8, at Big Black River in Mississippi. So, it's a logical step to believe that George was one of the eight men captured. Another account describes George being surrounded by 44 confederate soldiers and being forced to surrender near Vicksburg.
The next 13 months of George's life were the most torturous and grueling any man could face during that era.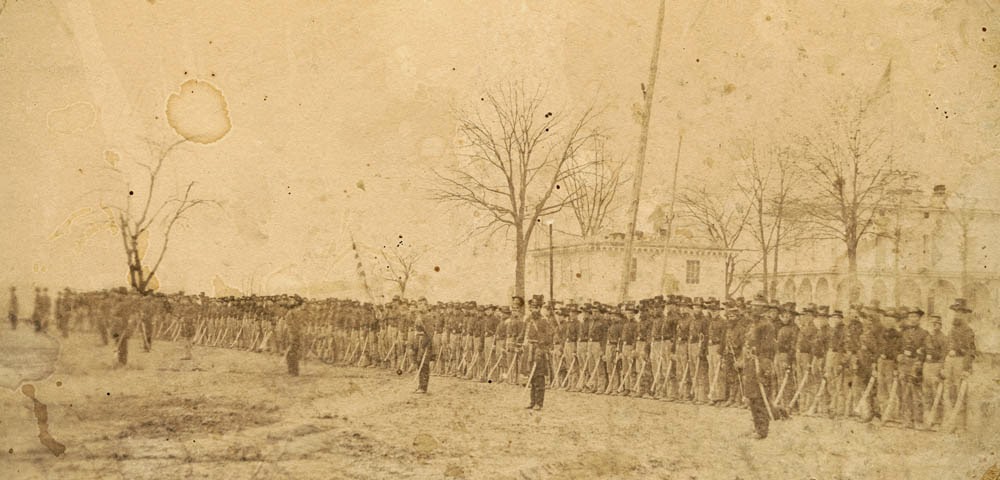 Prisoner of War – Andersonville
George was first sent to Crystal Springs, Mississippi, which was most likely a place where he was held until being transferred to an actual prison camp. From there, he was transferred to Canton, Mississippi, which I believe was just another temporary holdover. Eventually, George made his way to Selma, Alabama, and was held prisoner at the Cahaba Prison. This place opened in June 1863 and had the lowest death rate (2%) of any Civil War prison camp. Unfortunately, Cornish was once again transferred and this time to Andersonville, which originally opened in February of 1864.
Located in Macon County, Georgia, Andersonville was quite possibly the worst prison camp the United States has ever known. Of the near 45,000 Union soldiers who were held prisoner at this black hole of humanity, at least 13,000 of them died. Some reports claim upward of 14,000 deaths. To put things in perspective, the prison camp was only opened for roughly 14 months. That's nearly 1000 deaths per month or over 30 deaths per day.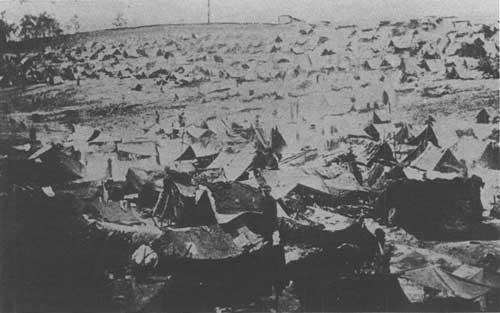 After six months, Cornish was sent to Savannah, most likely Camp Davidson. This prison camp was located at a former U.S. Marine hospital, according to one source. The camp, and George's time, were short-lived as he was then sent to Blackshear. This prison camp was an open camp believed to be in a safe, remote location. However, by late 1864, prisoners were transferred out of there due to General Sherman's march through Georgia. Cornish, and another 1500 soldiers were sent to Thomasville.
The prison camp in Thomasville was another short lived camp and not even fully completed when nearly 5,000 Union soldiers were held in this 5-acre tract. The Confederate Army, in almost a state of panic, had to once again transfer prisoners due to General Sherman's march. So, Cornish, along with roughly 5,000 other prisoners, were sent back to Andersonville. It's unknown if George suffered from the deadly small pox outbreak in Thomasville, during the camp's two week existence.
It's been reported that the prisoners had to march 60 miles from Thomasville to Albany, Georgia. Then placed onboard the Southwestern Railroad and transported back to Andersonville. And guess what, they arrived back in hell on Christmas Eve of 1864.
Can you imagine that? He's in a proverbial hell for 6 months, is transferred out to less severe camps, only to be sent back to hell on earth just in time to celebrate Christmas. Blackshear was a campground compared to Andersonville. Camp Davidson was enclosed in an orchard on a former hospital. Even Thomasville provided opportunities for makeshift shelter out of timber and more food.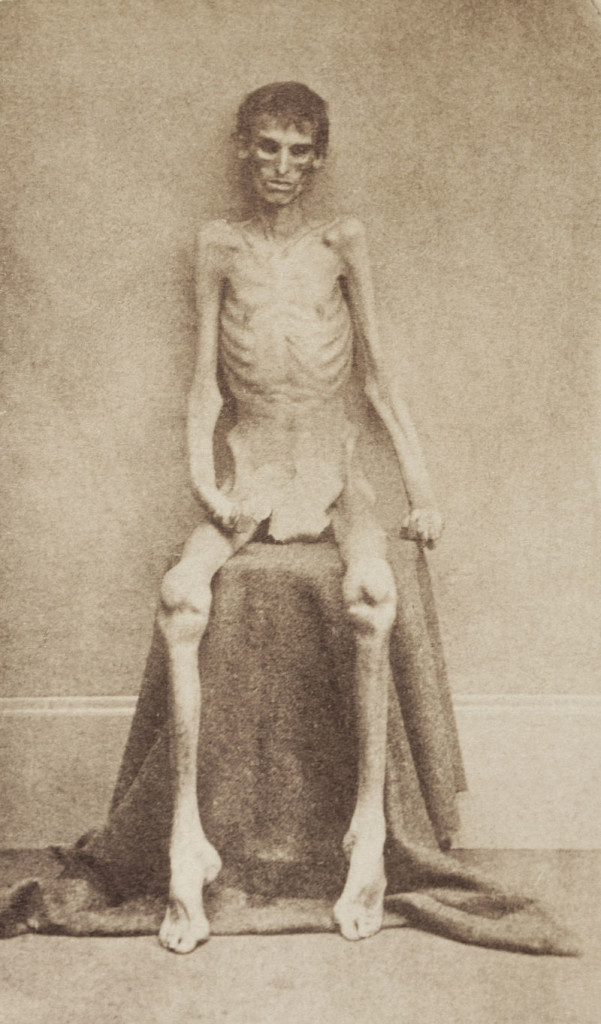 Description of Andersonville
Over the years, diaries and letters from Union soldiers painted the inhumane environment found at Andersonville.
One soldier stated: "As we entered the place, a spectacle met our eyes that almost froze our blood with horror, and made our hearts fail within us… Stalwart men, now nothing but mere walking skeletons, covered with filth and vermin."
Another historical account talks about how doctors would come in to examine the soldiers, only to leave within a few hours vomiting and contracting influenza. This prison camp was the perfect storm of brutalities, inhumanity, politics and lack of supplies. It was never intended to hold that many prisoners.
Left for Dead
On two separate occasions, Confederate doctors washed their hands of George and left him for dead. They thought he was too far gone as he suffered from rheumatism, scurvy and other calamities. But, George, by miracle and a will to live, survived and was paroled on April 17, 1865. The Andersonville Prison records state he was exchanged in Vicksburg on April 12, 1865.
Upon his release, George weighed 116 pounds. When captured, George was a solid 200 pounds of Wisconsin farm toughness.
Freedom and Marriage
Two months after George was paroled from Andersonville, he received his honorable discharge in June, 1865. From there, Cornish would head back to Wisconsin and the Lord family farm. Cornish's fortunes would soon change after meeting Mary Eliza Wright and marrying her on February 8, 1866, according to a book titled The History of Genealogy of the Cornish Families in America.
A few months after their marriage, they moved from Grant County to Jackson County where George acquired some land. However, Cornish quickly sold off his land and set course for California.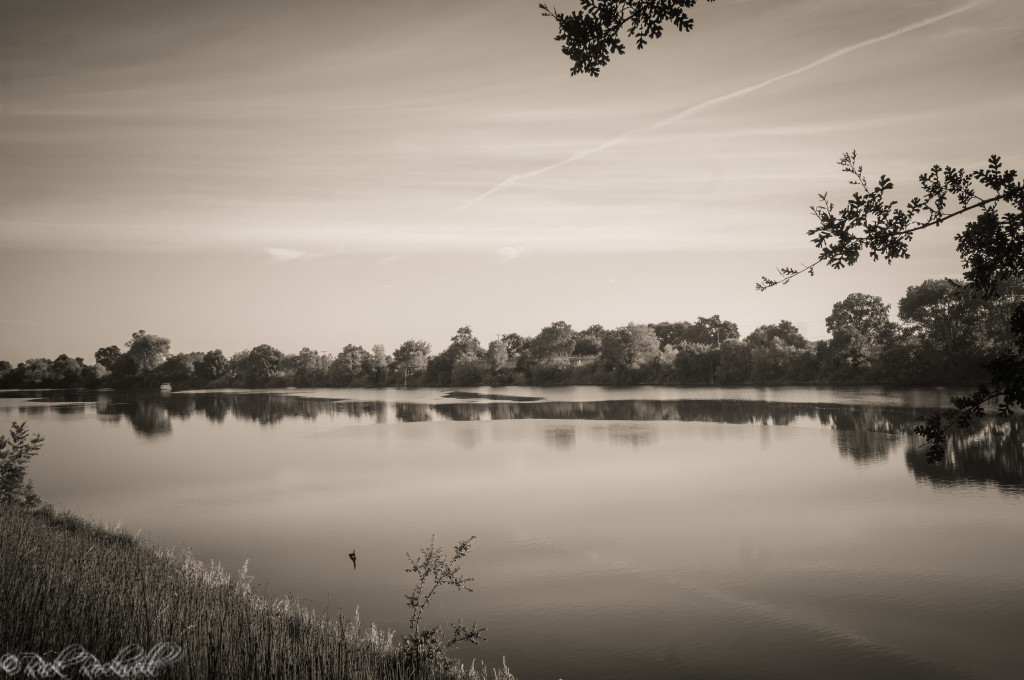 The Journey to California
In September 1866, George and his newlywed wife set out for California. Family lore states that they went to California to find Mary's biological mother. Some historians believe their journey was due to Cornish receiving land as a result of his service in the Union Army.
The couple traveled across the Nicaragua route, which was quicker than traveling overland or via the Panama Canal. Popular ports of departure were New York, Philadelphia, Boston and New Orleans. As of now, I'm unsure which port George and Mary left from. An educated guess would put their journey's duration at 3 to 4 weeks, with plenty of obstacles along the way.
A historical account of the average trip via Nicaragua states that travelers would sail down to Greytown, Nicaragua, take a smaller boat up the San Juan River to Lake Nicaragua, across the lake most likely to the town of San Juan del Sur and then up the Pacific Coast.
In 1867, Mark Twain took this trip and made the following comments:
"On the lake boat they fed us on coffee and tea, and on sandwiches composed of two pieces of bread enclosing one piece of ham. On this boat they gave us tea, coffee, and sandwiches composed of one piece of ham between two pieces of bread. There is nothing like variety.
The transit business has made every other house a lodging camp, and you can get a good bed anywhere for a dollar. It does not cost much to keep a Greytown bed in order; there is nothing to it but a mattress, two sheets and a mosquito bar."

The House
With land, a lovely wife and a bright future, George's house was constructed around 1868 with a Southern feel to it. The Cornish house was apparently built on a brick foundation with a full ground floor basement. The first floor had a kitchen, double parlor, dining room and a beautiful staircase connecting the first and second floors. The home was furnished with elegant, walnut furniture. The front had a wonderful garden and within a decade, Cornish had 165 acres.
After George passed in 1911, half of his large estate was left to his wife Mary and the other half to his kids Letitia, Elsie and Mabel. Their son George had already passed away after being sent to the Stockton Asylum in 1905. Shortly after the estate was resolved, the home was sold to the Wyre family. Tragedy would strike as Wyre died in a Model T Ford accident within a short time after purchasing the home.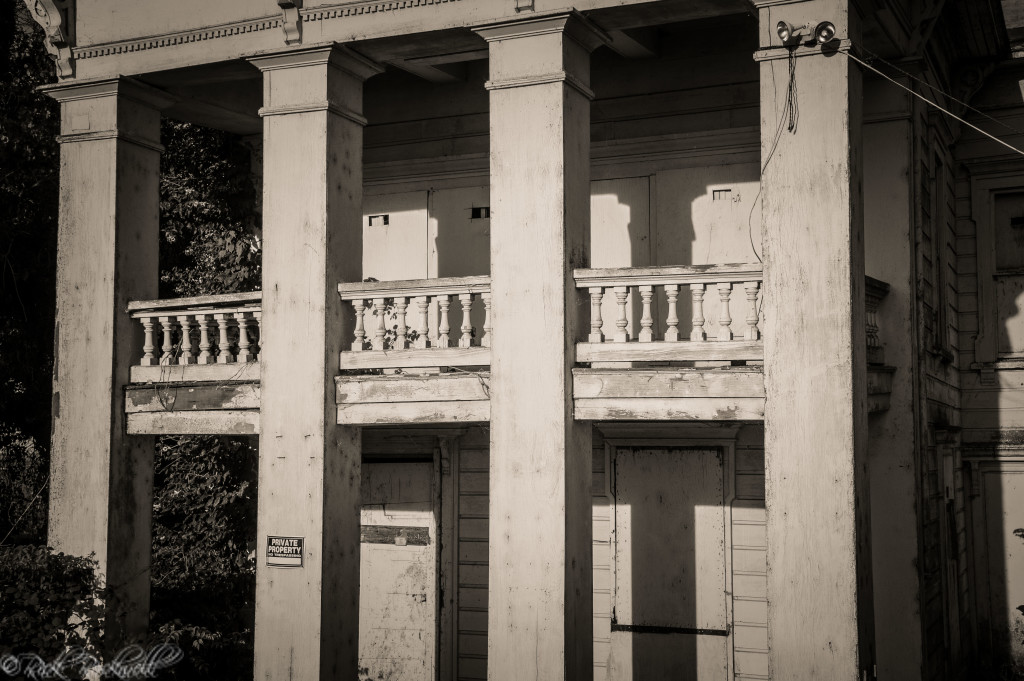 The house would be sold to Archibald Yell who was an attorney in Sacramento. It was Yell who added the prominent square front pillars in 1915. Initially, Yell bought the home for his mother. After a few years, Yell decided to sell the home to Charles and Joseph Shiebigg, who were also buying the home for their mother.
The Cornish house was passed down to their nephew and through the hands of a few more owners, where it currently sits today. I have yet to ascertain the current owner.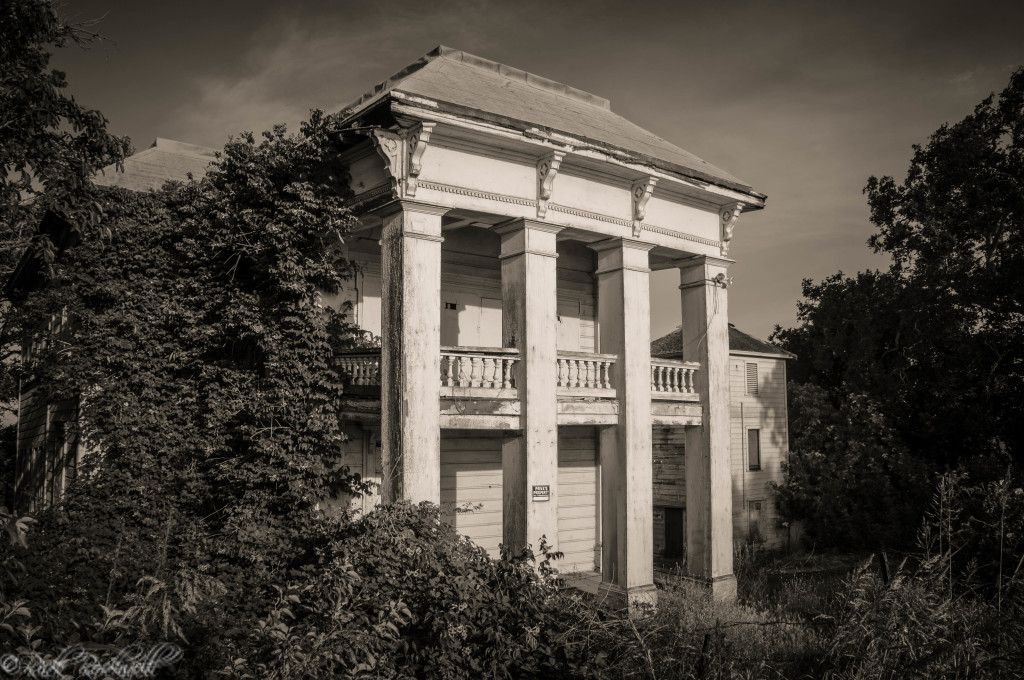 Cornish Legacy
George and Mary had five children: Henry, Letitia, Elsie, Mabel and George Andrew. Sadly, baby Henry died at 9 months old. As of now, I could only find four grandchildren through Letitia. Eventually, George's grandkids and great grandkids would mostly end up in Sacramento and toward the Bay Area.
During George's 45 years in California, he held many positions including justice of the peace for two terms according to one historical book. Cornish also became affiliated with the Mason, was a staunch Republican, a successful farmer, a revered businessman and a prominent figure of Yolo County.
George F. Cornish died on January 19, 1911 from stomach cancer. He's buried at the Sac City Cemetery in Section 17, Lot 1295. His wife Mary and infant son Henry are also buried alongside him.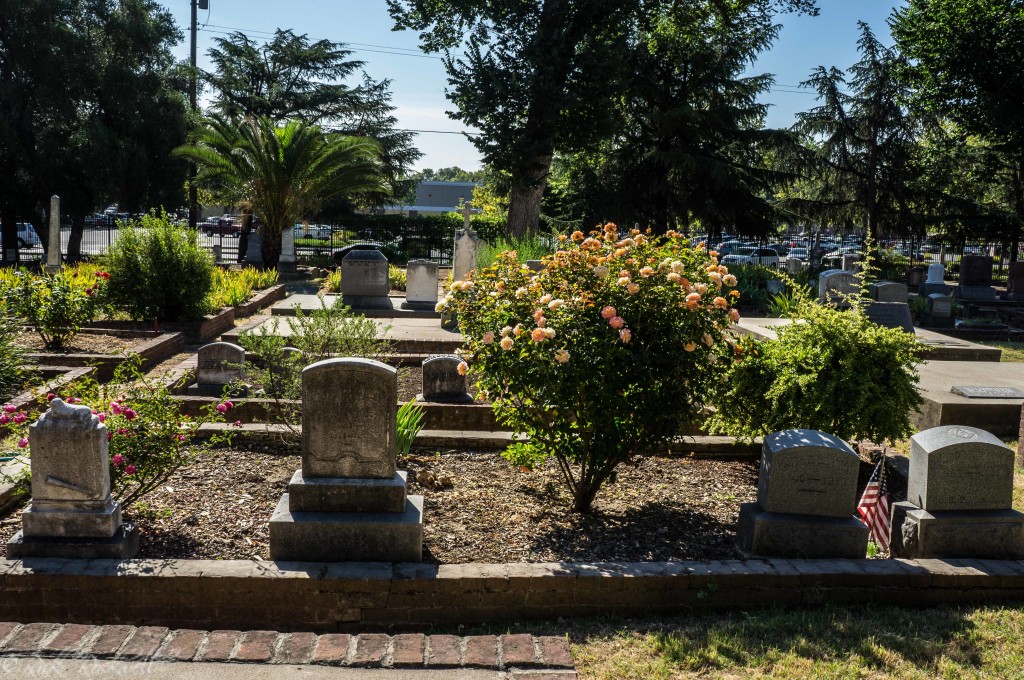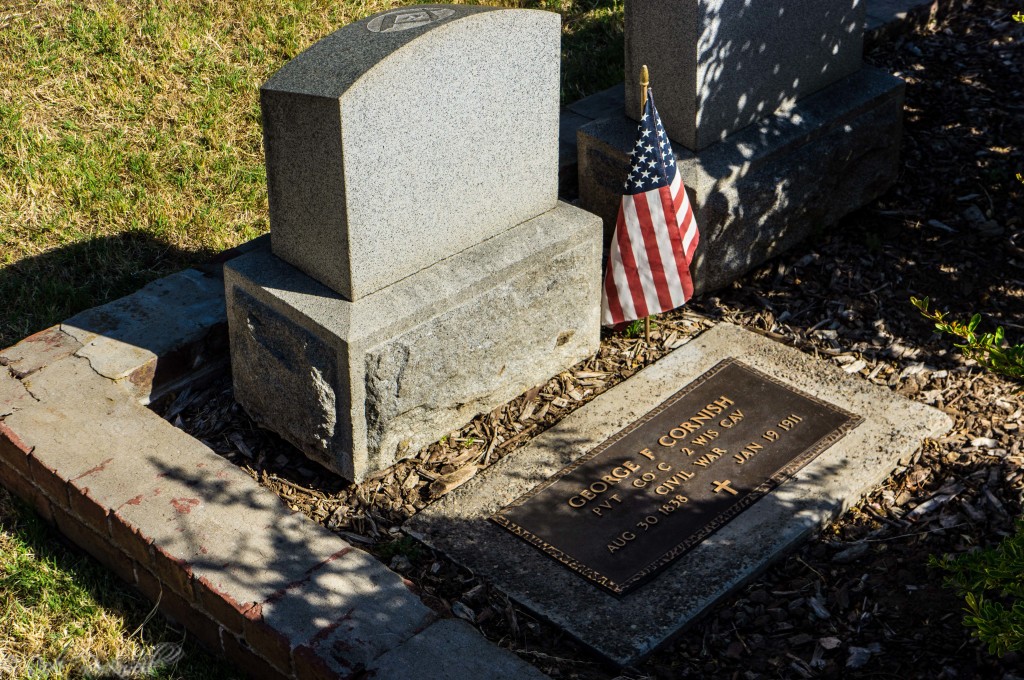 My Experience at the Cornish House
I first learned about this house in a Sacramento Photographers group on Facebook. Several photographers took photos of the house and briefly mentioned where it was. Almost instantly, I was hooked. This house seemed to jump off the screen at me. I just felt that this home had a story to tell and I was anxious to learn it.
On an early Saturday morning, I quickly drove out to the Delta region and down along the Sacramento River as if I was heading to see a long lost friend. It's a really peaceful and scenic drive down South River Road. It seemed like the smaller Sacramento was in my rear view mirror, the more peaceful the region became.
The early morning reflections off the river were beautiful. Of course, I had to stop and snap some photos. I can't wait to get back down this way to see a Sacramento River sunset.
With each river bend, my anxiousness increased. And almost at the point where I couldn't take it anymore, the Cornish house proudly stood before me. This place has seen better days. The exterior is beginning to deteriorate and vandals have basically destroyed the inside. But, there's still a mighty presence to this home, as if George F. Cornish himself is standing there.
Prior to visiting this home, I did not know a great deal about its history. I had just found out more about George and I was eager to see his home. I was still tracking down ancestors and a current owner. But, I knew enough about George to realize that I had to get out there and see the home in person.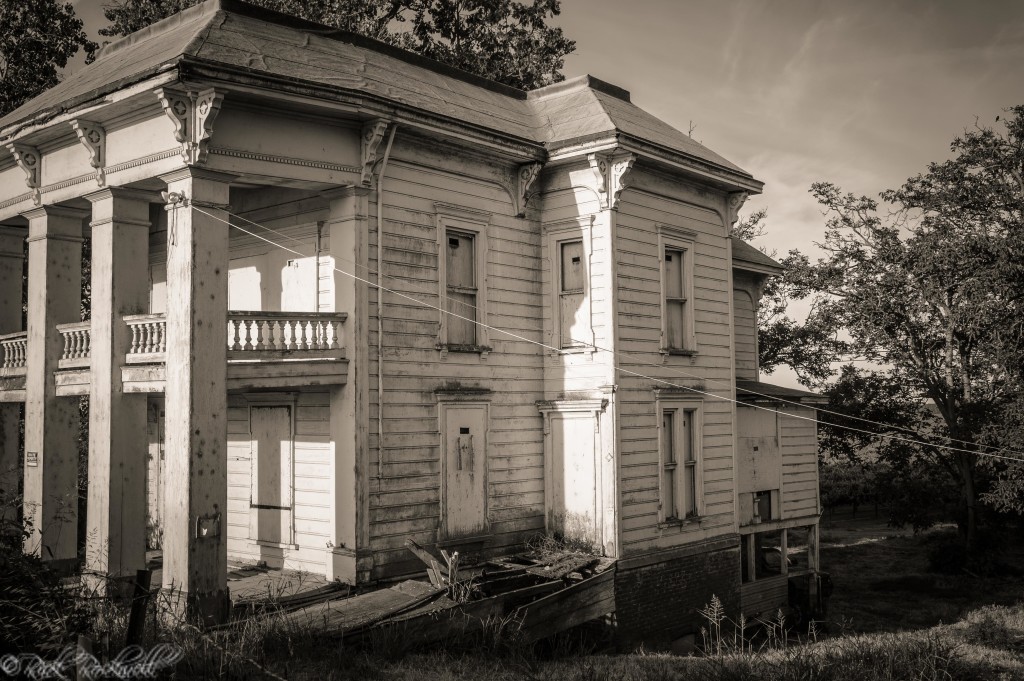 There really is no place to park when viewing the home. You can go back a ½ block to another road and find parking or try to fit in a tiny gravel spot in front of the former Cornish property.
There appears to be a caretaker on the property that sits out back in a trailer behind the home. I didn't bother trying to get on the property as I fully intend on tracking down the owner and getting permission. Plus, the view from the road is good enough to soak in the historical significance and architectural beauty of this home.
After spending a little while at the Cornish house, I continued on my adventure through the Delta with my next stop being the historic and controversial Ryde Hotel.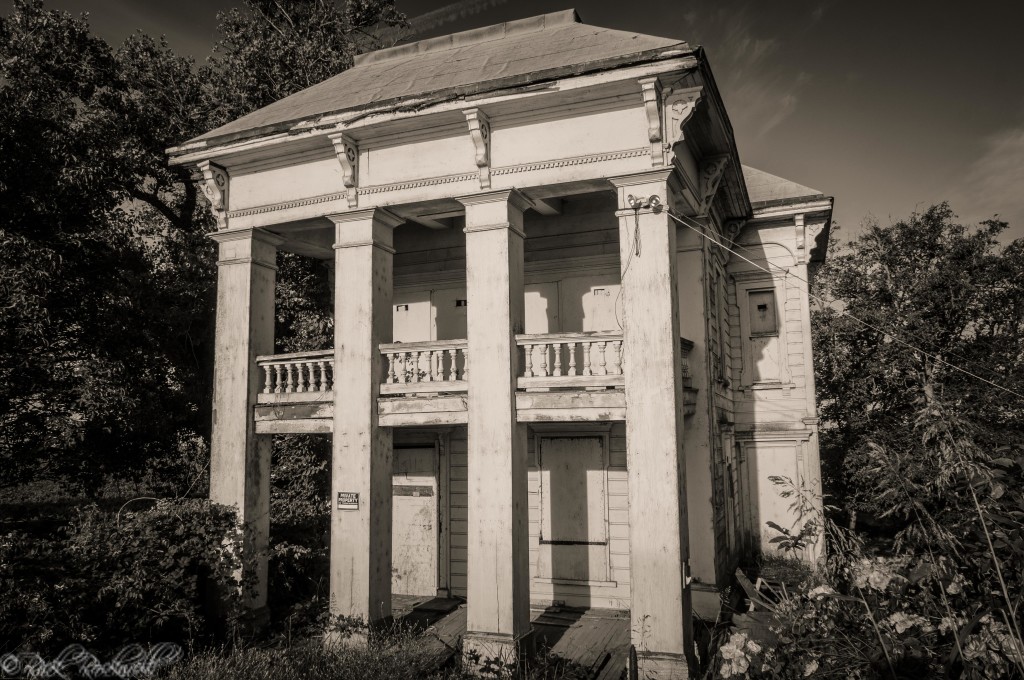 Final Words
I can't help but feel proud when gazing upon the Cornish house. To me, it symbolizes the perseverance of George F. Cornish and the sacrifices he made for his country. It symbolizes strength and courage in the face of uncertainty. It's a story and history that I proudly wish to play a part in preserving and sharing with others. After spending months researching George F. Cornish, and speaking to one of his distant ancestors, I feel like I've become part of the Cornish family.
If you have any other information about this home or want to share your experience seeing it, then please comment below or send me a message.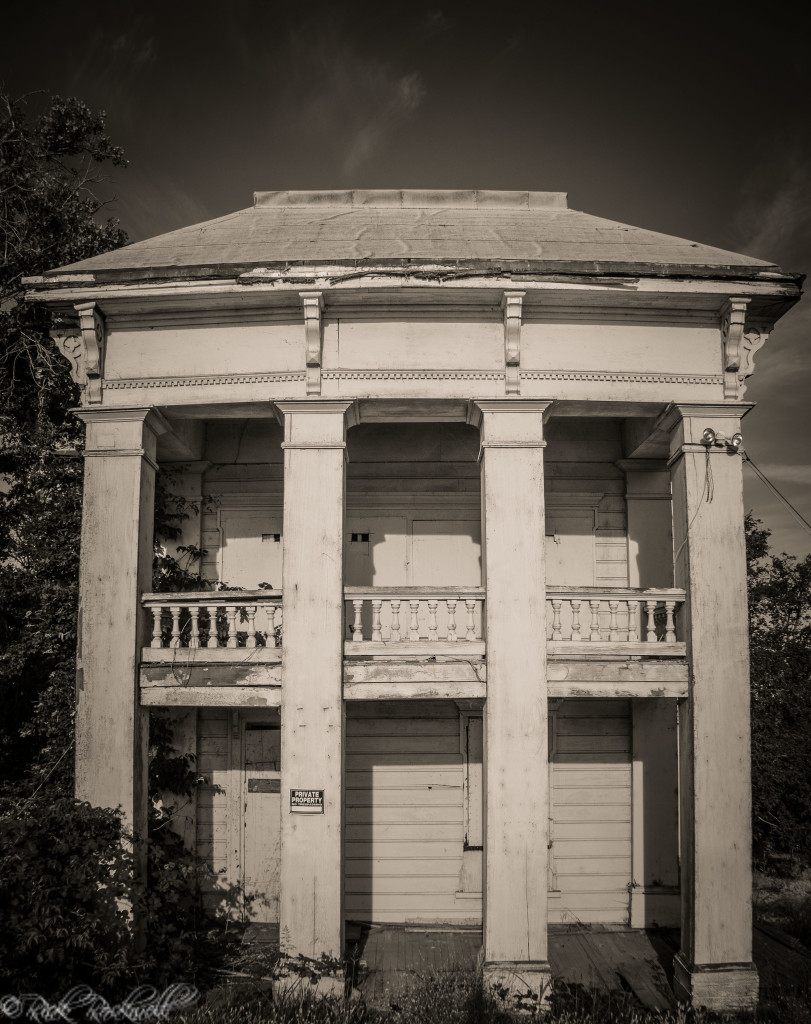 Location
53555 County Road 141, Clarksburg, CA, 95612