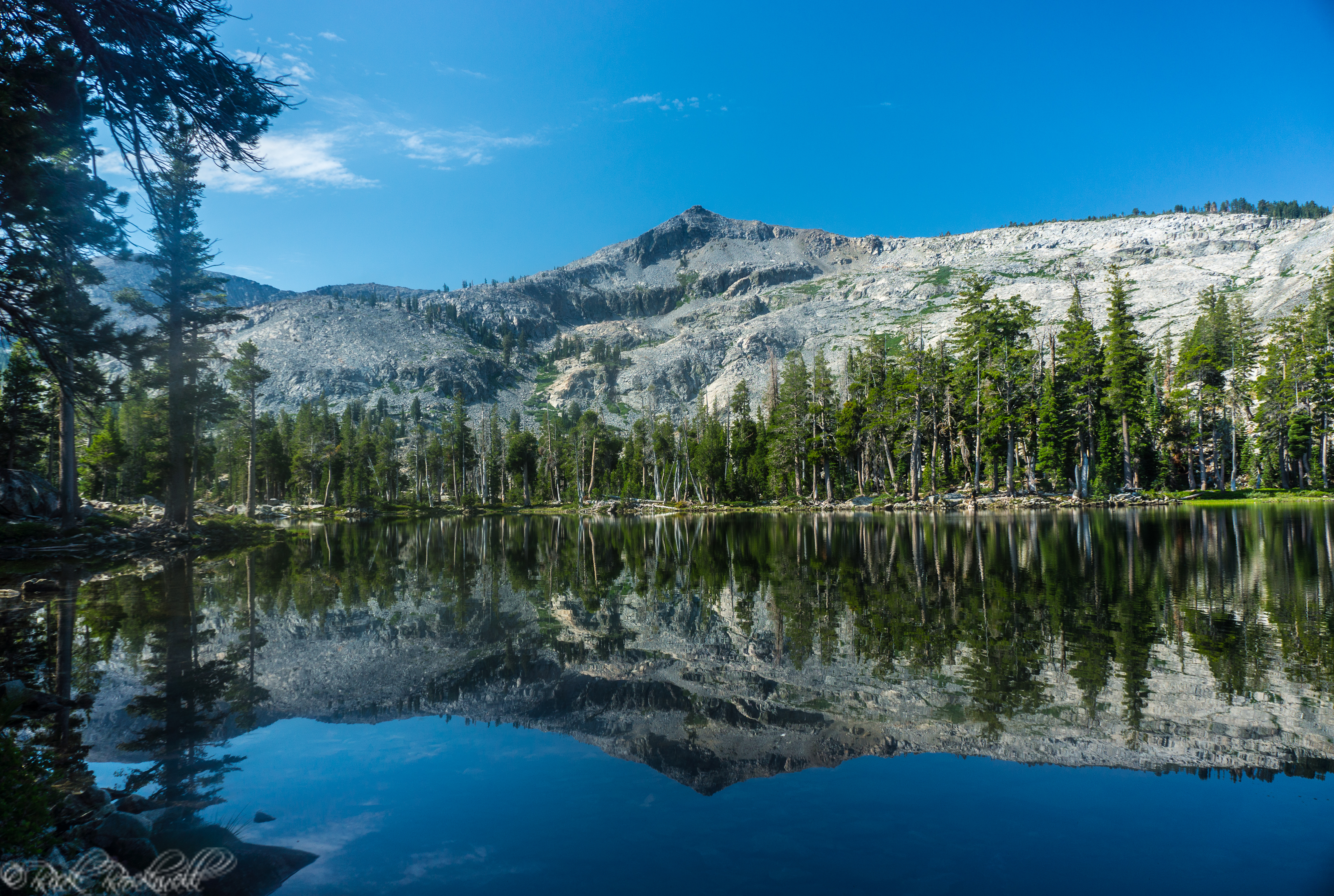 (Last Updated On: March 7, 2015)
Directions
Take Highway 50 East from Sacramento almost 50 miles before taking a left onto Jonson Pass Road. You will stay left on this road until it dead ends at Lower Echo Lake.
Trailhead
The trailhead is located at Lower Echo Lake right near the Echo Chalet. This resort is seasonal and only open from Memorial Day through Labor Day. It does have the following amenities:
Bathrooms
Grocery store
Post office
8 small cabins to rent
Trail map display
It's roughly 3.8 miles from the trailhead to Tamarack Lake.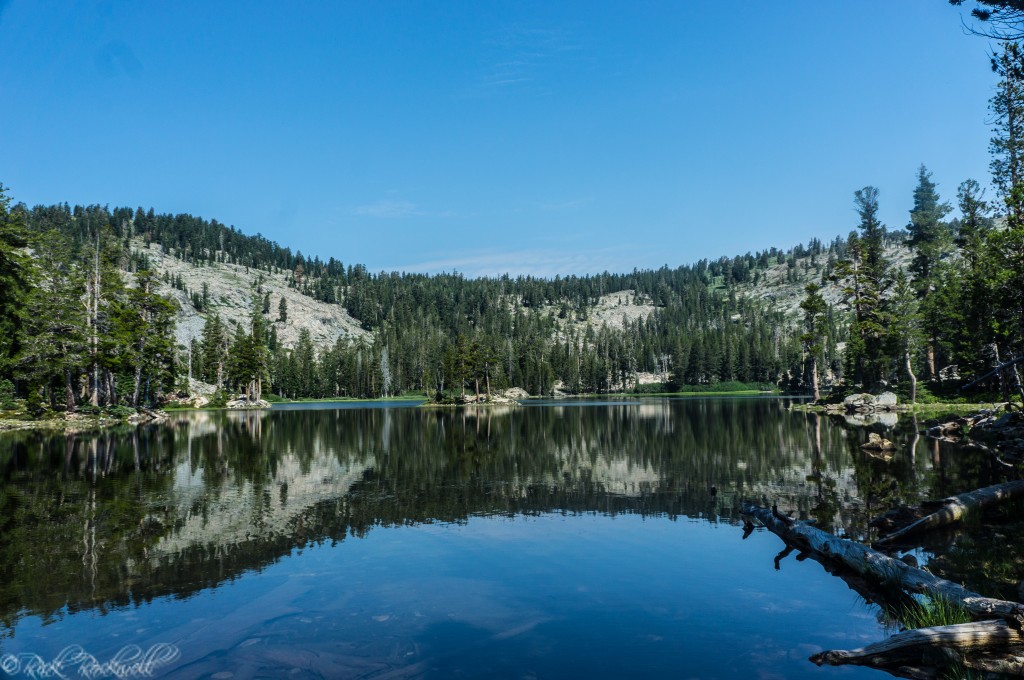 Tips
Bring sun block
Bring bug spray
Bring plenty of water
You must fill out a Desolation Wilderness permit
Get there early enough to find a good parking spot
Take the boat taxi to save 2.5 miles (one way) of hiking
Wear solid hiking shoes
Take your time as you hike in higher elevations
Knick Knack Tamarack

I began my journey at the Lower Echo Lake trailhead right next to the Echo Chalet. I arrived early and hit the trail by 7am. For the first few hours, I was the only one on the trail. I took my time for the first 2.5 miles of the hike, which is along both Upper and Lower Echo Lakes. There are plenty of private cabins, lakeside scenery and rugged landscapes to enjoy, take photos of and allow your imagination to run wild.
Once I left the Upper Echo Lake portion of the hike, the trail began to climb over 400 feet in elevation. This was the most difficult part of the trail because it's also a very rocky terrain and without any coverage from the sun. So, on a mid-July morning, I was feeling the fatigue. Let's also not forget, at this point of the trail, we're at an elevation of 7800 feet. And unless, you are experienced with hiking in higher elevations, you will feel the change and challenge of higher elevations.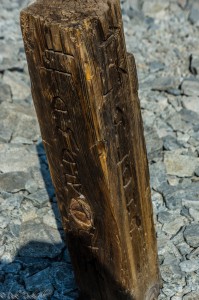 At about the 3 mile mark, the trail splits and you want to veer to the left toward Tamarack. Heading to the right will take you to Lake of the Woods and Aloha Lake.
From this split, it's only about a 1/2 mile to Tamarack Lake. However, it's still a bit challenging. The last portion of the trail is worn out from all of the foot traffic. You have to do your best to follow the cairns and also use Ralston Peak as a landmark.
I basically just walked straight towards Ralston Peak until I came upon Tamarack Lake. It was easier than trying to follow the worn out trail.
Tamarack Lake, at this time of the morning, had stunning reflections of Ralston Peak and the surrounding sceneries of Desolation Wilderness. Unfortunately, it also had a legion of mosquitoes at every spot I stopped along the lake. But, that's why I always carry bug spray with me and I highly recommend you do too.
As you walk along the lakeside toward Ralston Peak, you get some great views and photographic opportunities. Additionally, this is also the same direction you head to visit Ralston Lake; which I highly recommend that you do.
Tamarack Lake is also a nice place for fishing and swimming. There's a bit of a marsh on the western portion of the lake that added an interesting wrinkle to the lake itself. When hiking a lot in Desolation Wilderness, you often come upon many lakes that can appear to be similar. The trick is finding unique attributes about each lake, to help enhance your experience.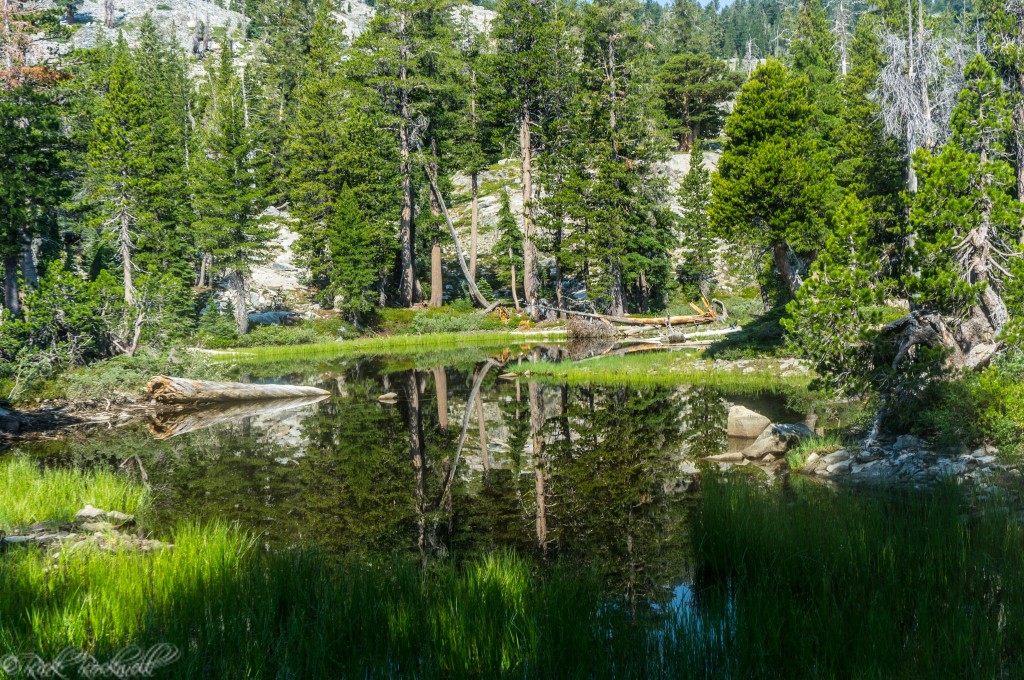 After spending some time at Tamarack and Ralston, I decided to head back to Echo Lakes. However, I didn't follow the trail back, I decided to hike off trail in a southern direction straight toward Echo Lakes. It was definitely a more challenging adventure as it forces you to be more aware of your environment and landmarks. It also adds more dimensions to your overall experience.
Final Words
Tamarack Lake should be added to any hike along the Echo Lakes region. There are enough trees around the lake to make it uniquely different from other Desolation Wilderness lakes and the reflections of Ralston Peak are stunning.
Check out more of my Desolation Wilderness adventures.