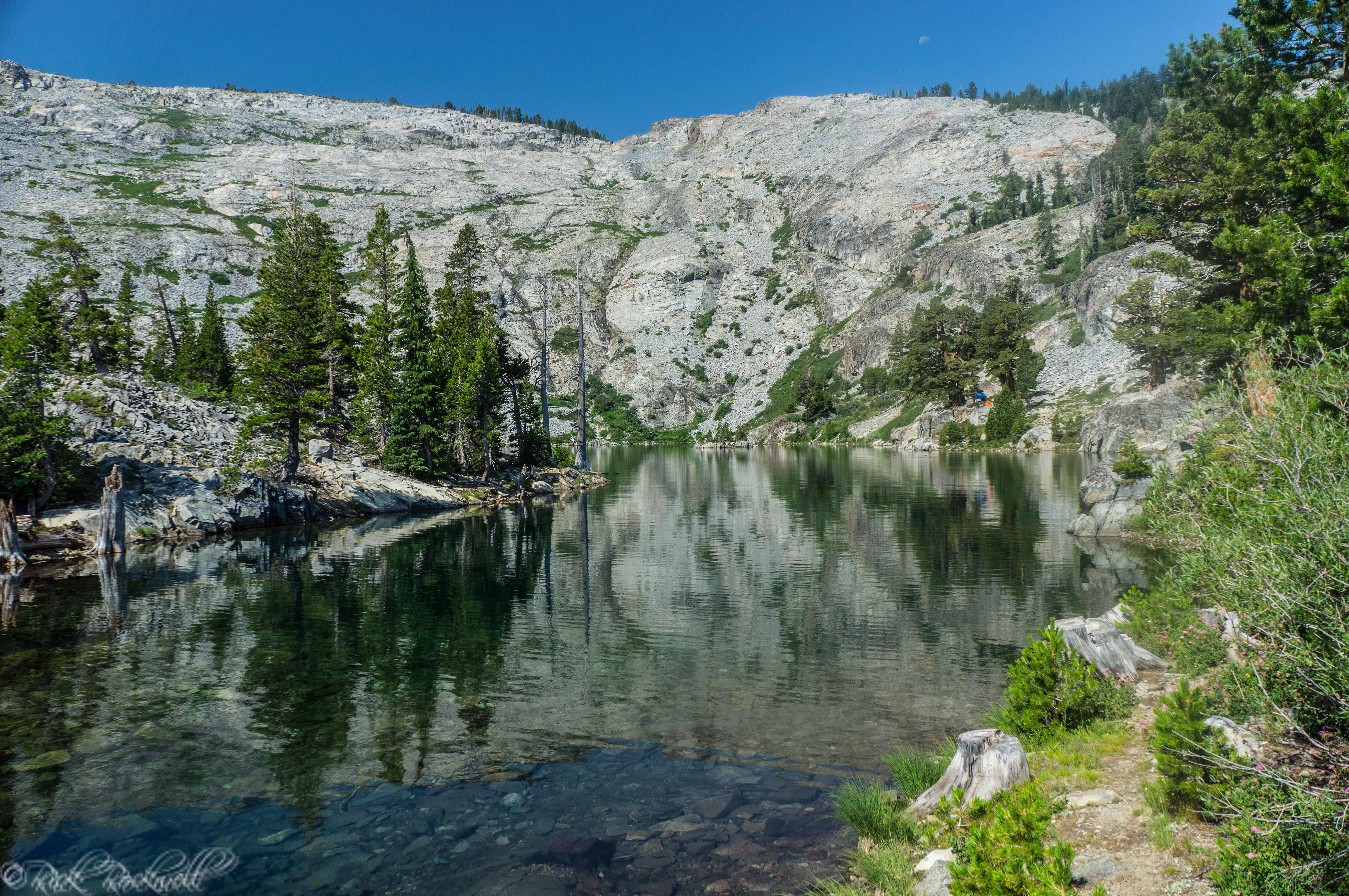 (Last Updated On: March 7, 2015)
Ralston Lake sits at about 7800 feet in elevation and is located roughly 1.7 miles northwest of Upper Echo Lake.
Directions
Take Highway 50 East from Sacramento almost 50 miles before taking a left onto Jonson Pass Road. You will stay left on this road until it dead ends at Lower Echo Lake.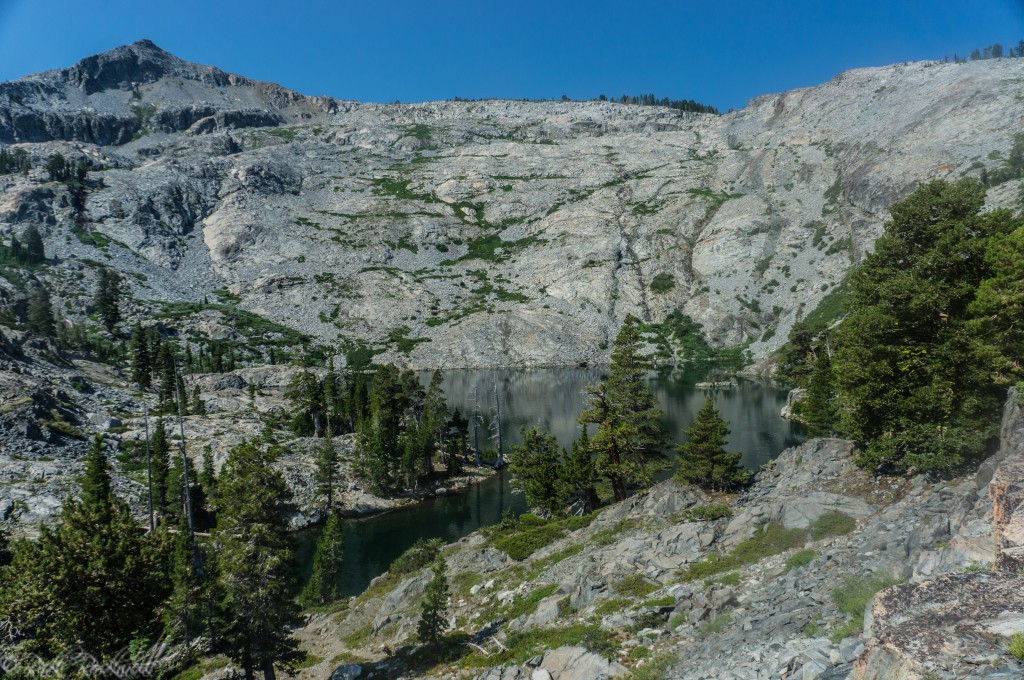 Trailhead
The trailhead is located at Lower Echo Lake right near the Echo Chalet. This resort is seasonal and only open from Memorial Day through Labor Day. It does have the following amenities:
Bathrooms
Grocery store
Post office
8 small cabins to rent
Trail map display
It's roughly 4.2 miles from the trailhead to Ralston Lake.
Tips
Bring sun block
Bring bug spray
Bring plenty of water
You must fill out a Desolation Wilderness permit
Get there early enough to find a good parking spot
Take the boat taxi to save 2.5 miles (one way) of hiking
Better place to fish than Tamarack
Wear solid hiking shoes
Take your time as you hike in higher elevations
William Chapman Ralston
Ralston Lake and Ralston Peak were named after William Chapman Ralston who was a wealthy business pioneer during the mid-to-late 19th century. He founded the Bank of California among other prominent business ventures. Prior to his financial collapse and shocking death in 1875, Ralston was one of the most powerful  and beloved men in all of California.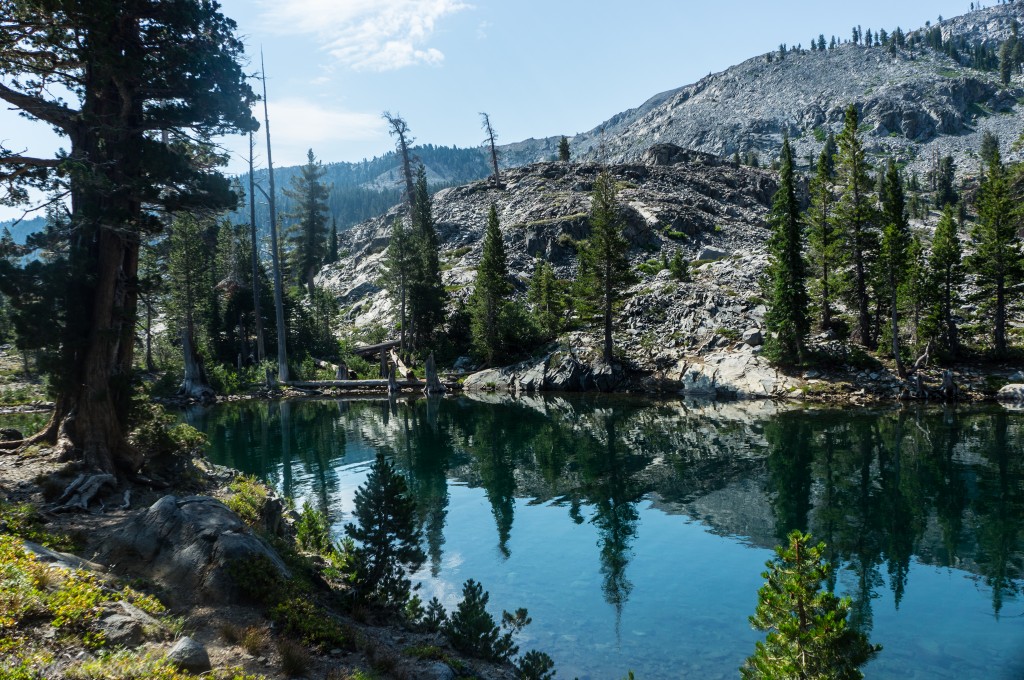 My Experience
Ralston Lake was not the ultimate destination for my adventure. I came up this way to see Echo Lakes and then hike to Tamarack and Ralston. So, I started my journey at the Lower Echo Lake trailhead. Although, it's a moderate hike, there are plenty of scenic views all the way to Tamarack lake.
By the time you reach Tamarack Lake, you have put in almost 4 miles of hiking and some portions of the trail are challenging especially the 400 feet of elevation gain over rocky terrain. But, the views of Echo Lakes, Tamarack Lake and Ralston Lake are well worth it.
Many people who make the journey past Echo Lakes to Tamarack Lake often stop there and turn back. However, they are missing out on another charming little lake. Ralston Lake is distinctly different than Tamarack and Echo Lakes, making it a must see place when hiking in this area.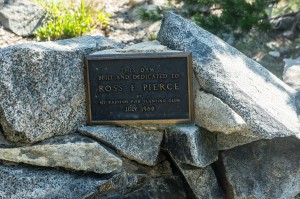 It's like a little bowl of water was left at the feet of Ralston Peak. The water is dark and clean. There's a path that you can take around the lake, a small dam and an even smaller waterfall, a little island at the far end and plenty of solitude to enjoy a nice picnic, nap or swim.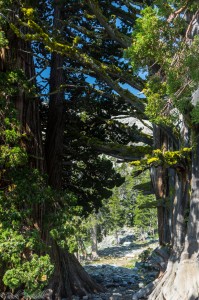 Perhaps, my favorite feature of the lake was the doorway of trees, leading to the lake. When you pass Tamarack and head up over a small hill, you come to these two large trees that are touching with their branches, yet, have enough room between the trunks to look like a doorway.
I enjoyed my time at this lake because it offered a unique experience from Tamarack and Echo Lakes. My only regret was that I didn't finish my plans of hiking over to Cagwin from here. Because I went in mid July, I was fatigued from the sun and already battling a cold. Plus, I knew I had another 4+ miles to hike back.
However, when I reached the Upper Echo Lake, I decided to take the boat taxi back which shaved off 2.5 miles of hiking. It was well worth it. Not only was I worn out, but the views from boating on the lake provided a great perspective of the region and some sweet photos.
Final Words
This glacial bowl of water is a nice addition to hiking from Echo Lakes to Tamarack Lake. It should be added to one's itinerary if they plan on hiking up this way. My next adventure to this region will be to hike up Ralston Peak and look down at the wading pool that awaits my awesome cannon ball once I come down from the mountain.
This hike isn't recommended for small children or individuals with physical limitations due to the elevation gain and the rocky terrain.
Check out more of my Desolation Wilderness adventures.