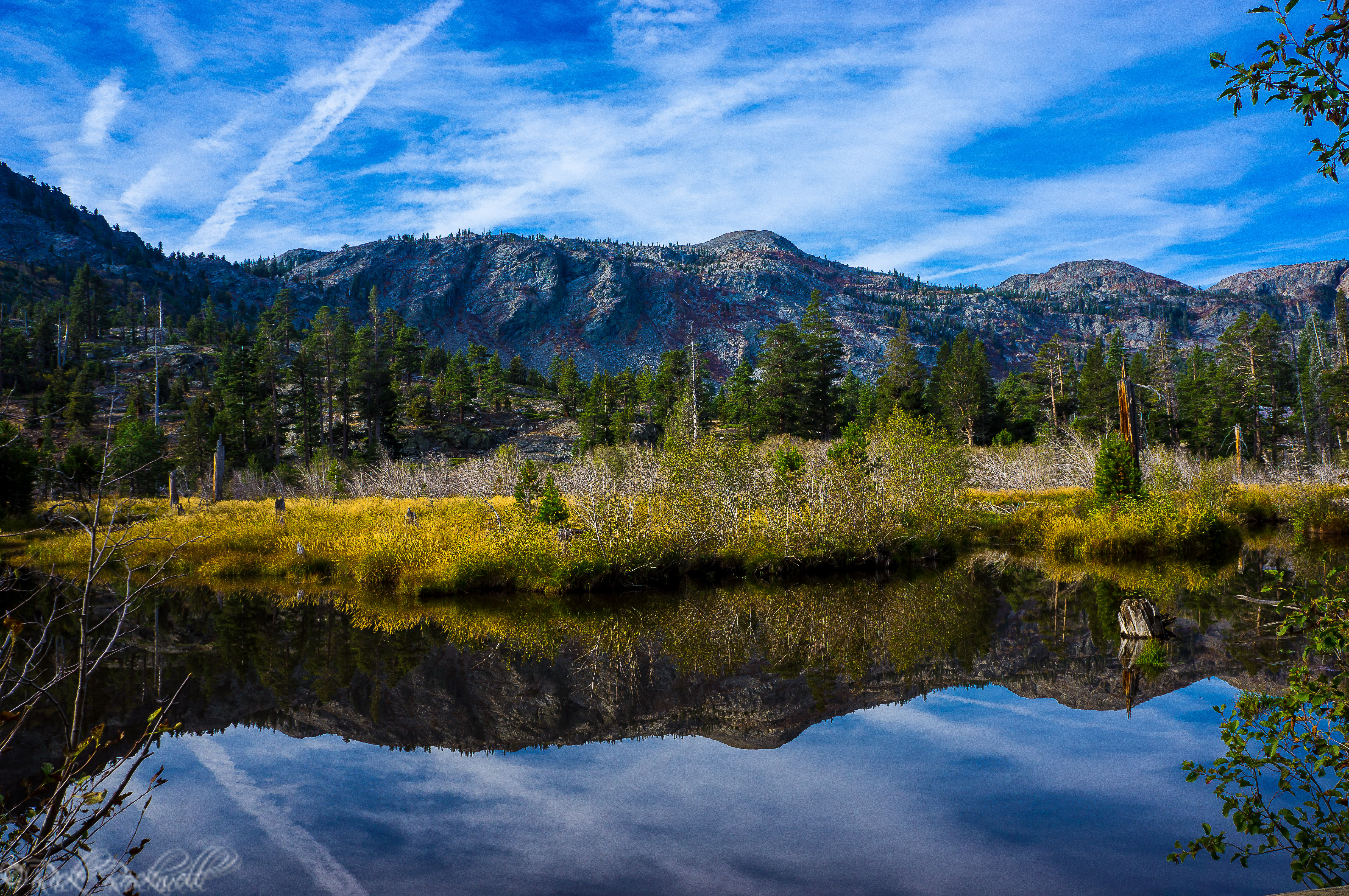 (Last Updated On: November 6, 2020)
Glen Alpine Trailhead is a popular launching point to many spectacular destinations within the Tahoe Basin and Desolation Wilderness. Some of the region's most prominent mountain peaks like Mt. Tallac can be accessed from this trailhead along with many wonderful lakes like Grass, Susie, Gilmore and all the way to Aloha lakes (Lake Aloha).
The Trailhead
Directions to the trailhead are at the end of the article. There is plenty of parking, if you get out there early enough. Since this is a popular trail and launch point, the parking area can fill up quickly during peak season. There's a trail display with a map, some information about the region and passes for Desolation Wilderness. You must fill out a pass if you plan on heading into Desolation Wilderness which is just past Glen Alpine Springs resort. Check out my 
Desolation Wilderness
 hiking tips
for more details on this amazing region.
The Trail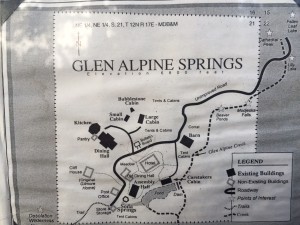 To the right of the trailhead display is the trail. It's an old dirt and gravel road that once took visitors to the
Glen Alpine Springs Resort
back in the day. The trail itself is a steady incline. There are portions of challenging gravel and rocks to carefully walk across. I highly recommend a good pair of hiking shoes especially if you plan on traveling beyond the old resort.
Lily Lake
The Glen Alpine Trailhead is located right next to Lily Lake. Due to the drought and time of season, Lily Lake can seem to be more of a pond/meadow area. However, in the spring and fall, there are some serene landscape photo opportunities.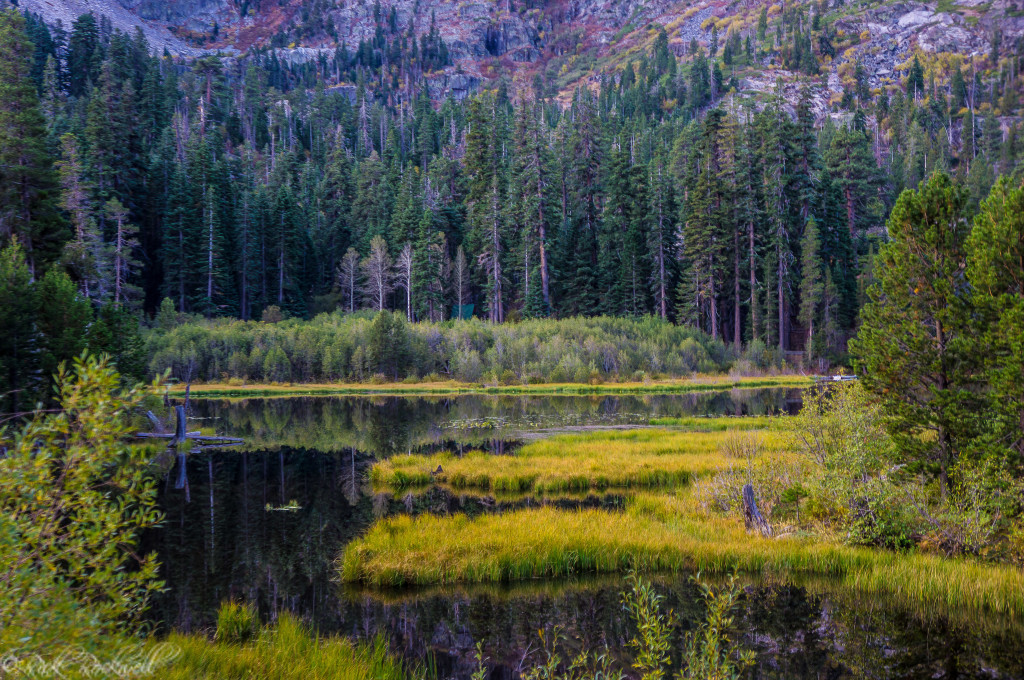 Modjeska Falls
Heading up the trail, along Lily Lake and beyond, is the Modjeska Falls also known as Upper Glen Alpine Falls. It's located roughly ½ mile up the trail. Due to the drought, and the season, the water flow can be unimpressive. The waterfall is about 50 feet high and is a nice stop along the trail. The waterfall itself is named after a late 19
th
century Polish actress Helena Modjeska. Check out my article
"Modjeska Falls: a seasonal beauty with a historically famous name"
for more details
Glen Alpine Springs Resort
Roughly 1 mile from the trailhead, and 1/2 mile past the waterfall, is the old mountain resort. It was created after mineral spring water was discovered in 1863 by Nathan Gilmore. A few old buildings remain from the turn of the 20
th
century, providing a pleasant experience and unique photo opportunities. Docent led tours are held during the summer. This resort was the first of its kind and a popular location for the affluent during the late-19th and early-20
th
 centuries. Check out my article
"Glen Alpine Springs Resort: Tahoe's earliest resort is filled with history and adventure"
for more details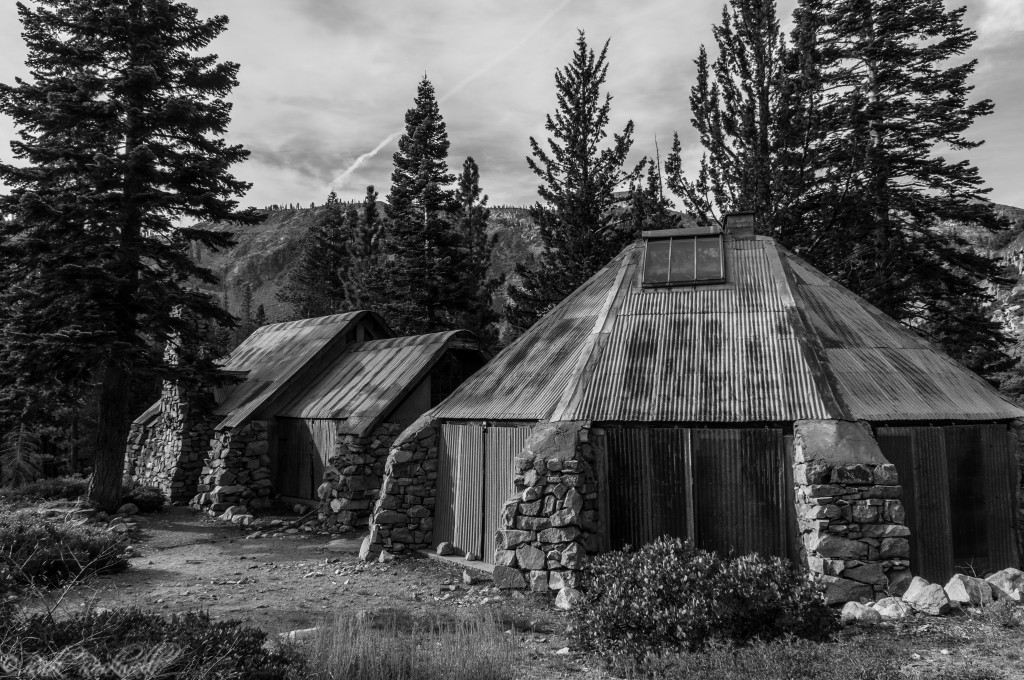 Grass Lake
After the Resort, and the historical sign detailing the region, the more challenging part of this hike begins. It's roughly 1 to 1.5 miles from the resort to Grass Lake. This stretch of the hike is more difficult than the portion of the hike leading up to the resort. In fact, it's moderately difficult with portions of the path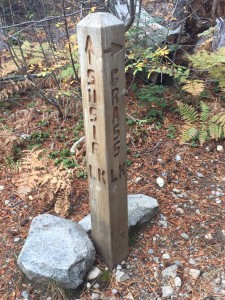 fading or disappearing altogether. One could easily veer off the trail and wander throughout the region. So, do your best to keep an eye on the trail and use some of the natural landmarks as points of reference. Once you pass through the remains of the old mountain resort, beyond the Soda Springs marker, continue on the trail until you see a marker for Grass Lake/Susie Lake. Head towards Grass Lake. It will continue to take you up in elevation.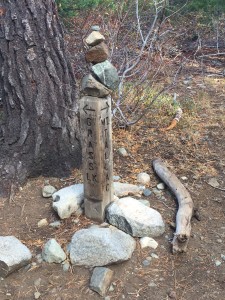 About 2/3rds of a mile past Glen Alpine Springs is the marker for where the trail splits: to the left toward Grass Lake, to the right is toward Susie Lake and eventually Mt. Tallac. Take the left spur of the trail and you will eventually cross over a few dried up creeks if hiking in summer or fall. Also, around this point, you will come across a nice little watering hole. It's a perfect opportunity to capture some reflections of the beautiful scenery.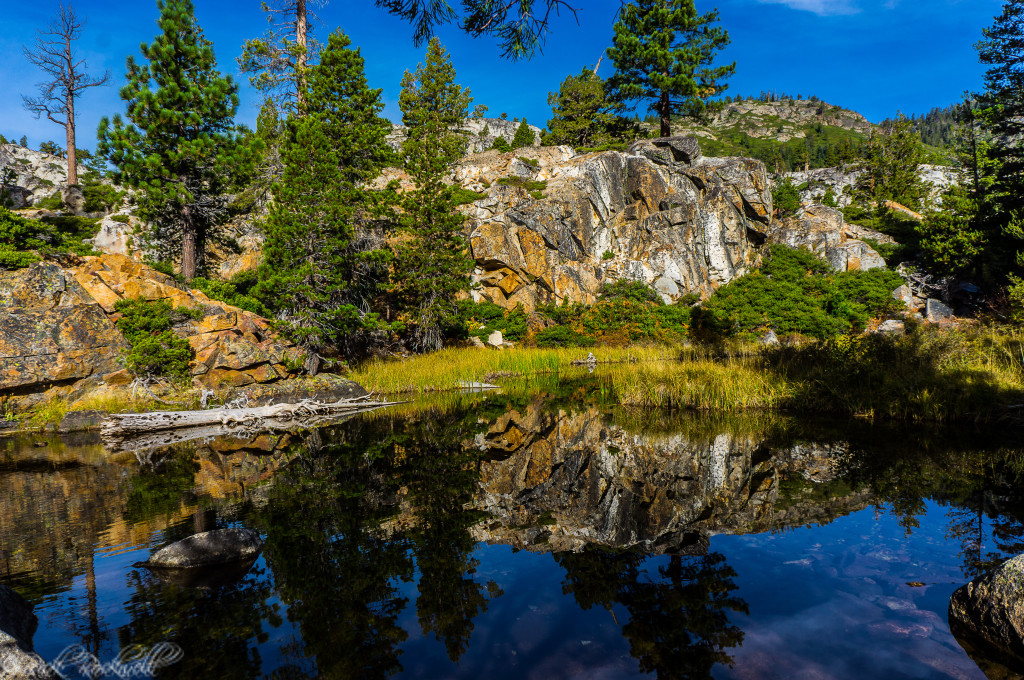 Past this watering hole, there's a creek with a little stream that has a log and rocks to walk across. From this point, it's only about 10-15 minutes until you reach Grass Lake, located at an estimated elevation of 7,000 feet. When arriving at Grass Lake, you come off the trail and to the southeastern portion of the lake. It seems small at first. But, as you keep walking around the lake, you quickly see how big it really is.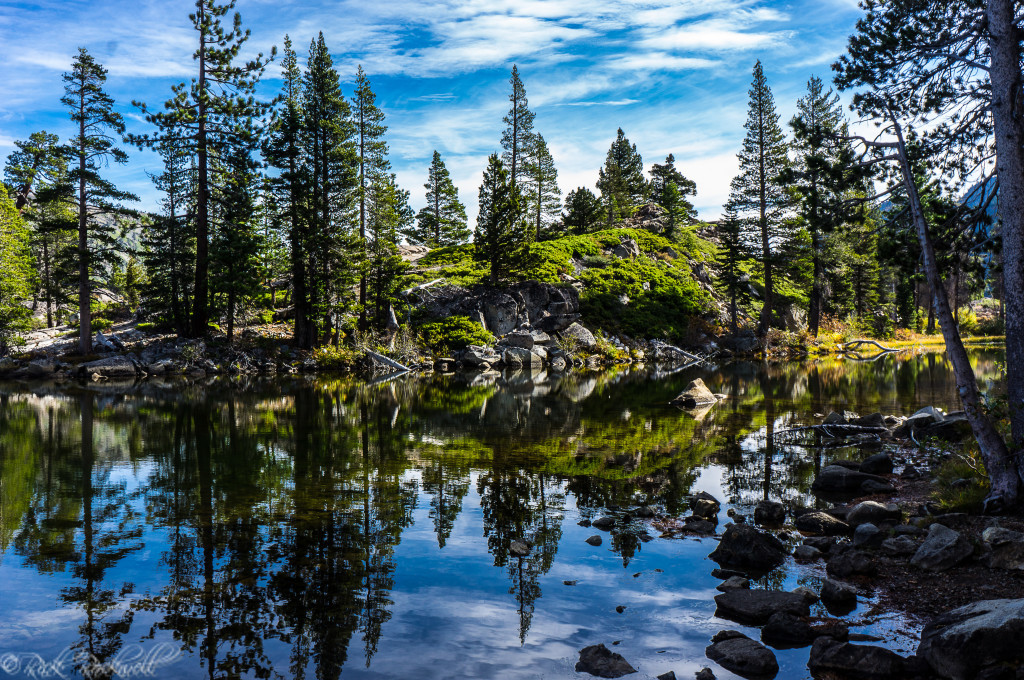 During my trek up to Grass Lake, I had the entire lake to myself. And as many of you know, I absolutely love when I get to be King of the Lake. It was so peaceful at this lake. During the summer months, this would be a great swimming hole to cool off after the 2+ mile hike up. In addition to swimming, there are many sources that claim this is a nice place to fish. During peak season, you can view Susie Falls from Grass Lake. Unfortunately, when I went in late-fall to early-winter, Susie Falls was just a trickle at best. After enjoying an hour or so of this tranquil scenery, I fueled up and begrudgingly began the journey back down to the trailhead.
Final Words
This is one of the most popular trails in all of Lake Tahoe and it's easy to see why. It's a classic example of a beautiful Desolation Wilderness/Sierra Mountains adventure. From scenic meadows and mountain peaks to streams, fresh air and glacier lakes, the Glen Alpine Trail is a must hike trail in the Tahoe Basin. The only question is how far are you going to hike this trail. For more on this region of Lake Tahoe, check out the following articles:
Tips
Wear sturdy hiking shoes
Begin the hike early in the morning as the trailhead parking fills up fast
Bring bug spray and sunscreen
During summertime, bring something to swim in
Pack a lunch for a great picnic at Grass Lake
Bring a camera for some wonderful pictures
Inexperienced hikers should bring a compass and a map
Fill out your Desolation Wilderness pass
During the Spring, the creeks could have increased water flow
Distance and Duration
These are rough estimates for distance and duration at a moderate pace:
From the Trailhead
Modjeska Falls: 0.5 miles (20-25 min)
Glen Alpine Springs: 1 mile (40-50min)
Grass Lake/Mt Tallac marker: 1.6-1.7 miles (60-75 min)
Grass Lake: about 2.5 miles (90 – 100 minutes)
Overall, it's about a 5 mile round trip hike that takes roughly 3 hours at a moderate pace. The elevation gain is about 600 – 700 feet from the trailhead to Grass Lake.
Directions
From Highway 50 – head north on Highway 89 roughly 3 miles until you make a left onto Fallen Leaf Lake Road. This becomes a narrow one lane road that you need to drive carefully on. The road winds around Fallen Leaf Lake for about 3.5 miles until you make a left at the Fallen Leaf Lake fire station onto Glen Alpine Rd. From there the narrow road will take you about .7 miles directly to the Glen Alpine Trailhead and Lily Lake.