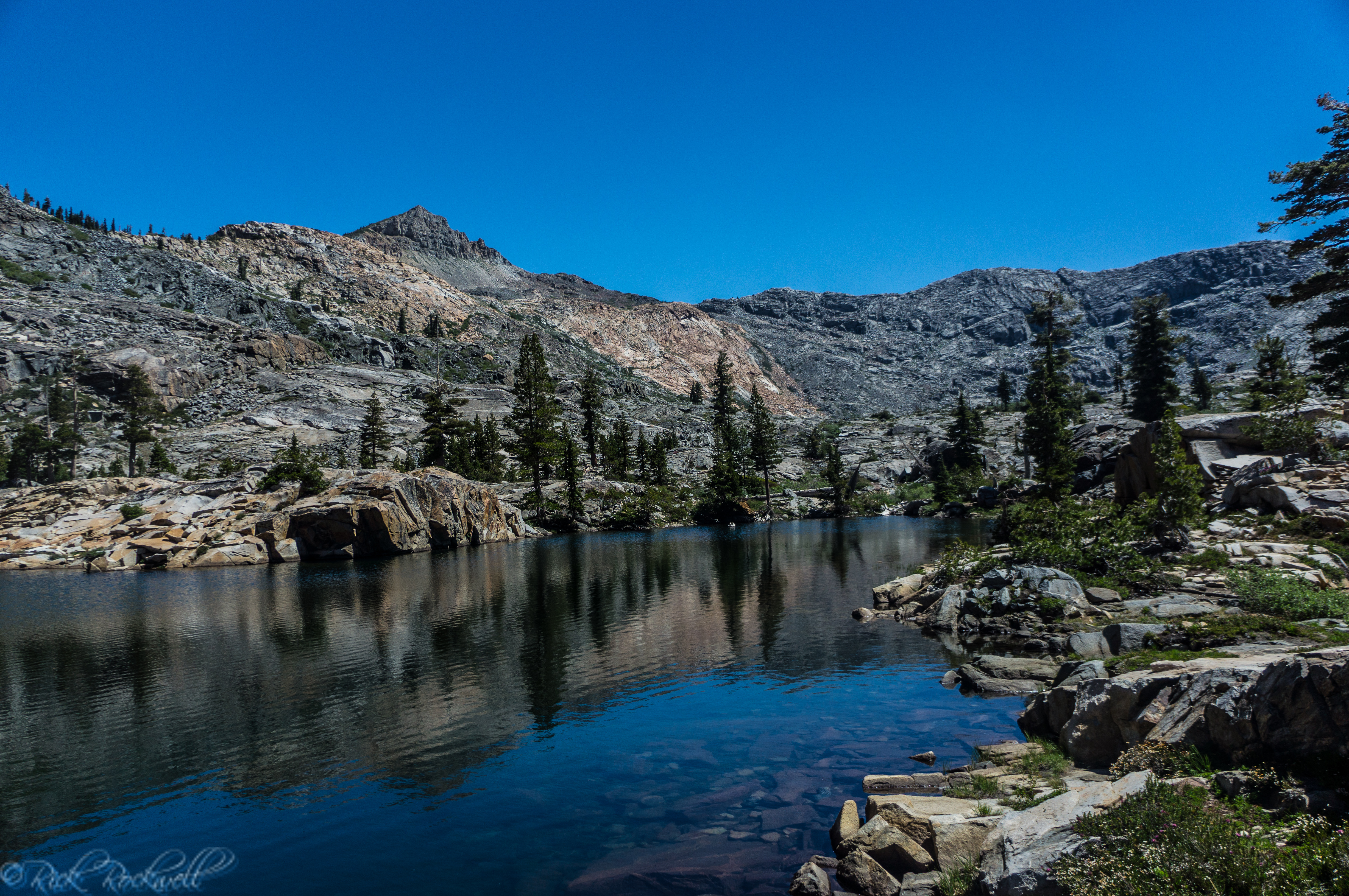 (Last Updated On: March 7, 2015)
This lake is smaller than Twin Lakes, but it does offers the opportunity of jumping off some 12 foot high rocks into the water.
Directions
From Sacramento, head east on Highway 50. Roughly 4.5 miles east of the town of Kyburz is Wrights Road. Make a left onto Wrights Road and travel 8 miles until you reach the Wrights Lake visitor's center, which is located at a fork in the road.
Be cautious when driving on Wrights Road because it is very narrow and winding. There are spectacular views of the hills and Tahoe National Forest. Also, this road is usually closed in the winter due to heavy snow. You can also reach Wrights Lake via Ice House Road.
When reaching the visitor's center, choose the road that splits to the right and travels roughly 2 miles along Wrights Lake. This will lead you to the Twin Lakes trailhead parking.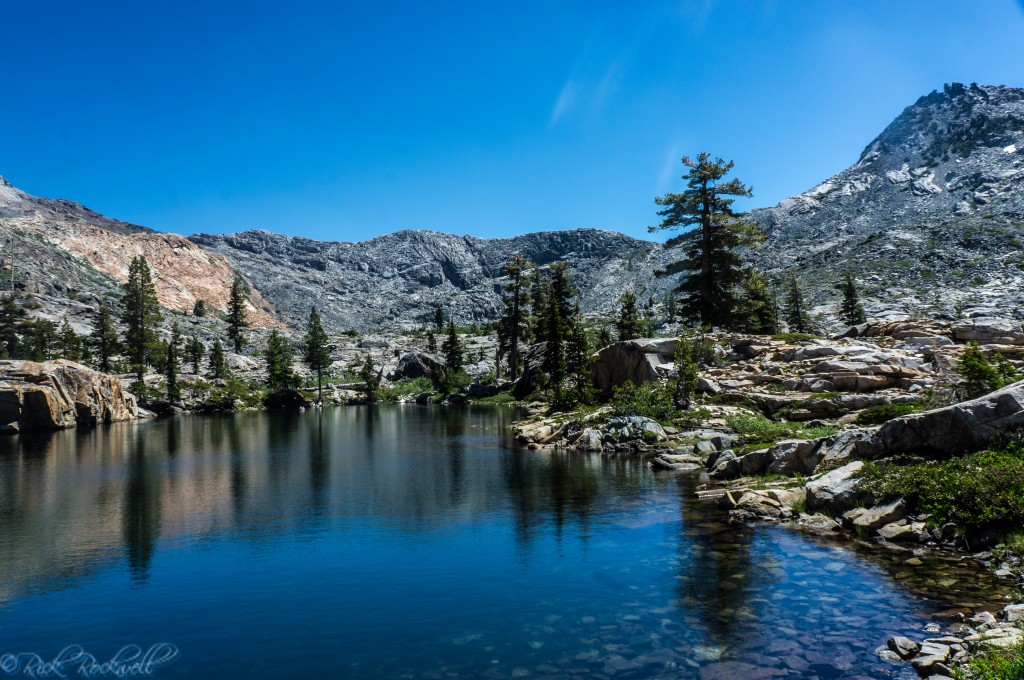 Tips
Get there early because the parking lot fills up fast
Bring sunscreen
Bring plenty of water
Bring bug spray
Bring a map if possible
Most of the trail is out in the sun
GPS if possible
Fill out Desolation Wilderness permit at trail map display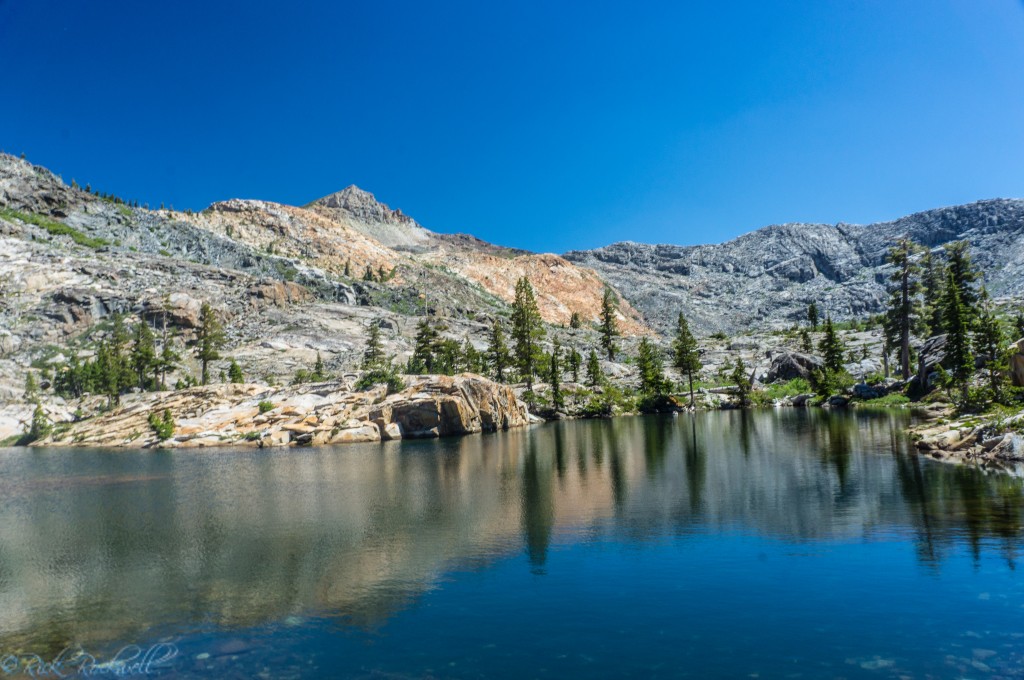 Twin Lakes Trailhead
Accessing these lakes requires you to park at the Twin Lakes trailhead and hiking roughly 3 miles. The trailhead has the following:
Bathroom
15-20 parking spots
Garbage dumpsters
Trail map display 1/4 mile from parking area
Check out my article on hiking the Twin Lakes Trail.
Final Words
I was actually pleasantly surprised with Boomerang Lake. I wasn't expecting it to be so close to Twin Lakes. Additionally, I wasn't expecting any kind of scenic views on this hot, sunny Thursday in June. But, it turned out to be a worthwhile visit and is worth checking out if you are heading to Twin Lakes or Island Lake.
Check out more of my Desolation Wilderness adventures.