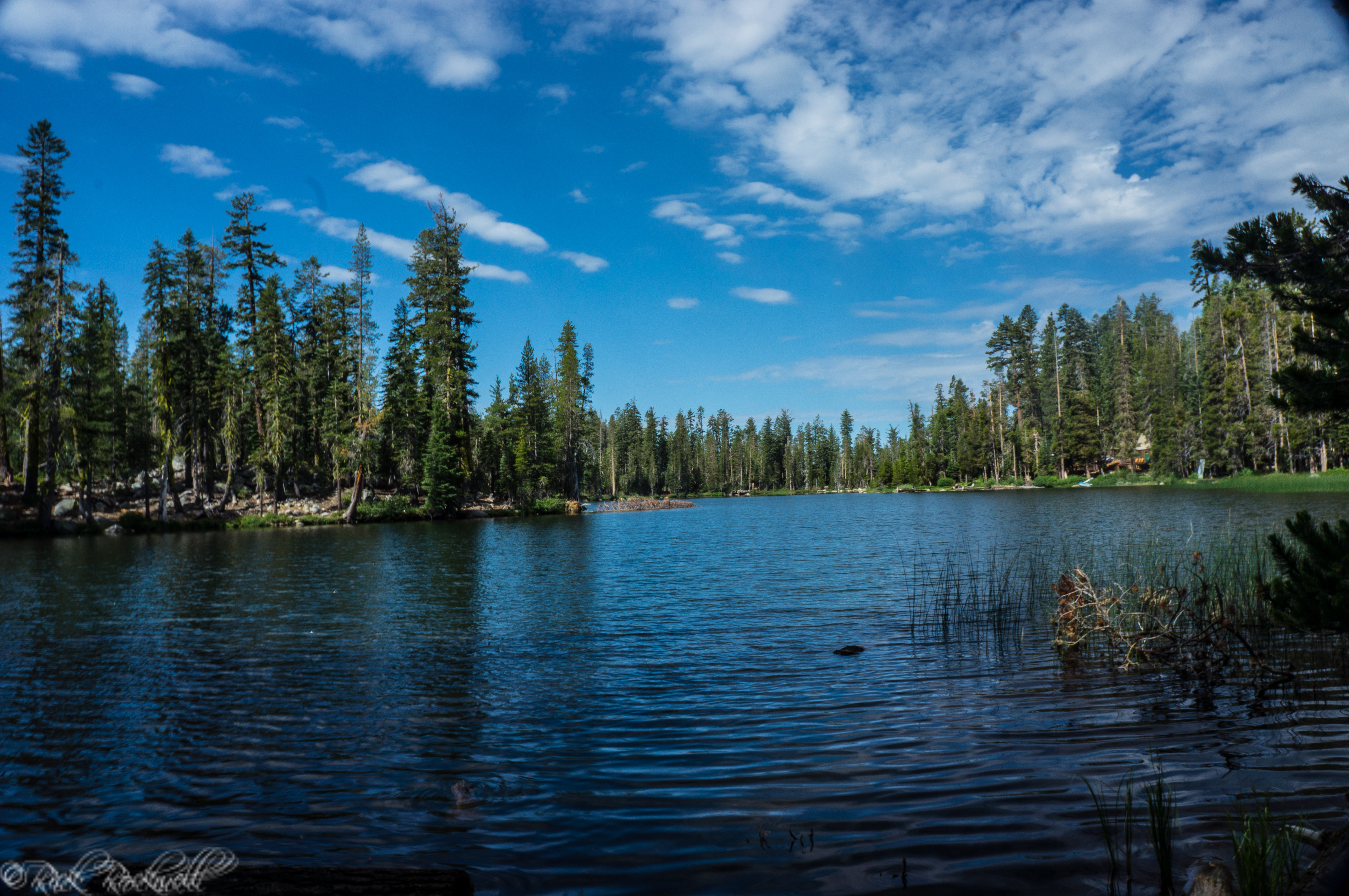 (Last Updated On: March 7, 2015)
The lake is roughly at the 7000 foot elevation mark. It seems to be more popular for fishing rather than hiking or picture taking.
Directions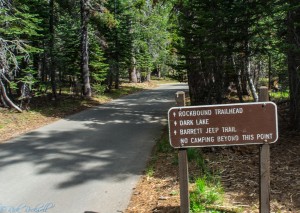 From Sacramento, head east on Highway 50 past Placerville. Roughly 4.5 miles east of the town of Kyburz is Wrights Road. Make a left onto Wrights Road and travel 8 miles north until you reach the Wrights Lake visitor's center, which is located at a fork in the road.
Be cautious when driving on Wrights Road because it is very narrow and winding. There are spectacular views of the hills and Tahoe National Forest. Also, this road is usually closed in the winter due to heavy snow. You can also reach Wrights Lake via Ice House Road.
When reaching the visitor's center, choose the road that splits to the left and travel roughly 1.5 miles along Wrights Lake. This will lead you past the Rockbound trailhead parking, which is located on the left side of the road, and to Dark Lake which is also on left side of the road. There are a few parking spots available. Otherwise, you will have to park at Rockbound Trailhead.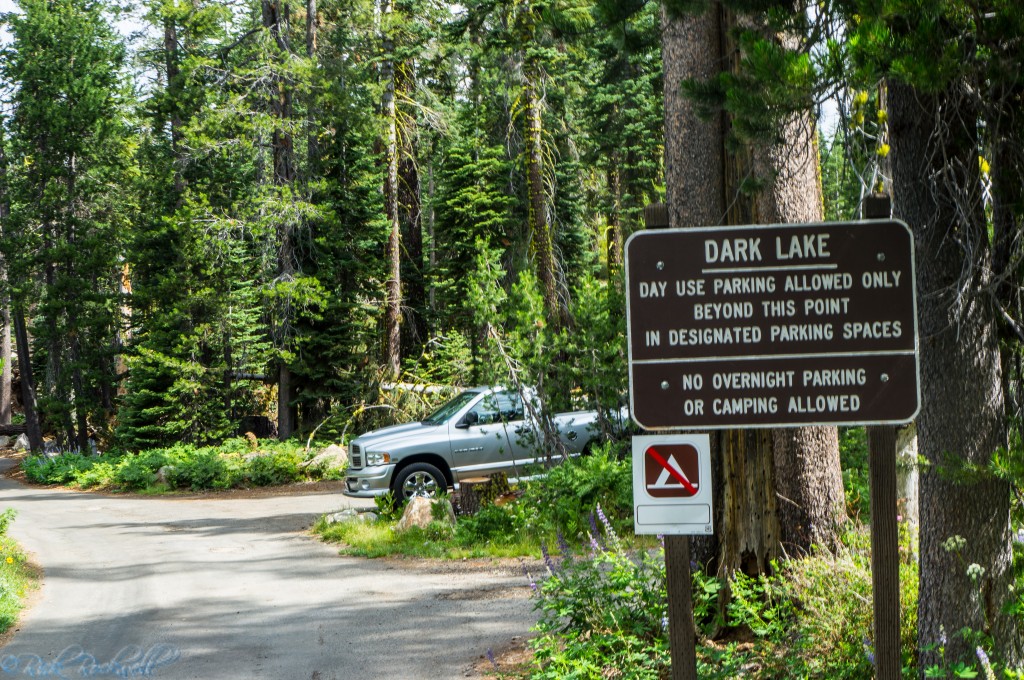 Tips
Bring bug spray
Sunscreen
And go during the early morning, preferably in the spring or early winter
Rockbound Trailhead
This trailhead has the following:
Plenty of parking spaces
A bathroom
Check out more of my Desolation Wilderness adventures.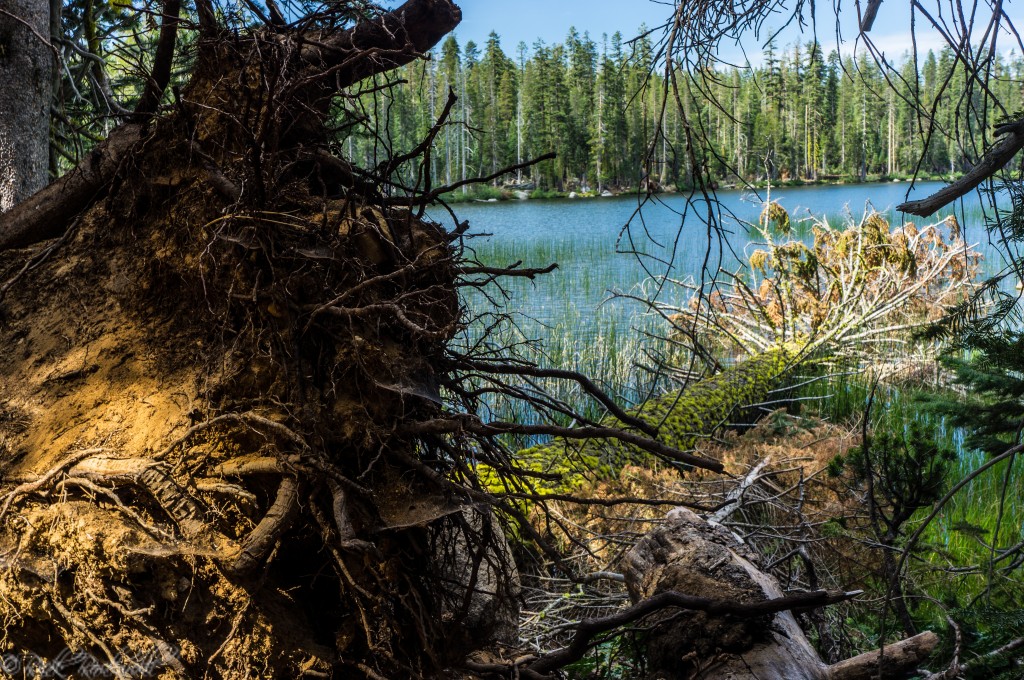 Final Words
I visited this lake because it was nearby Wrights Lake and Beauty Lake. Additionally, these other two lakes were worth the hike. Unfortunately, I wasn't very impressed with Dark Lake. I suggest visiting this lake before Beauty Lake and Wrights Lake because it lacks the charm, beauty and photogenic traits that you may desire in a lake. I also think this lake will look better in the fall or winter, as the colors will add to the overall appeal.
Check out more of my Crystal Basin adventures.